Things to do in Odaiba include shopping at sprawling mega-outlets, enjoying various seaside activities and visiting some of the city's most unique tourist sites. The Southern Tokyo district Odaiba is situated on a man-made island in Tokyo Bay. Originally created to protect the city from marine attacks during the Edo era (1603-1867), the now-bustling neighborhood sees millions of tourists every year.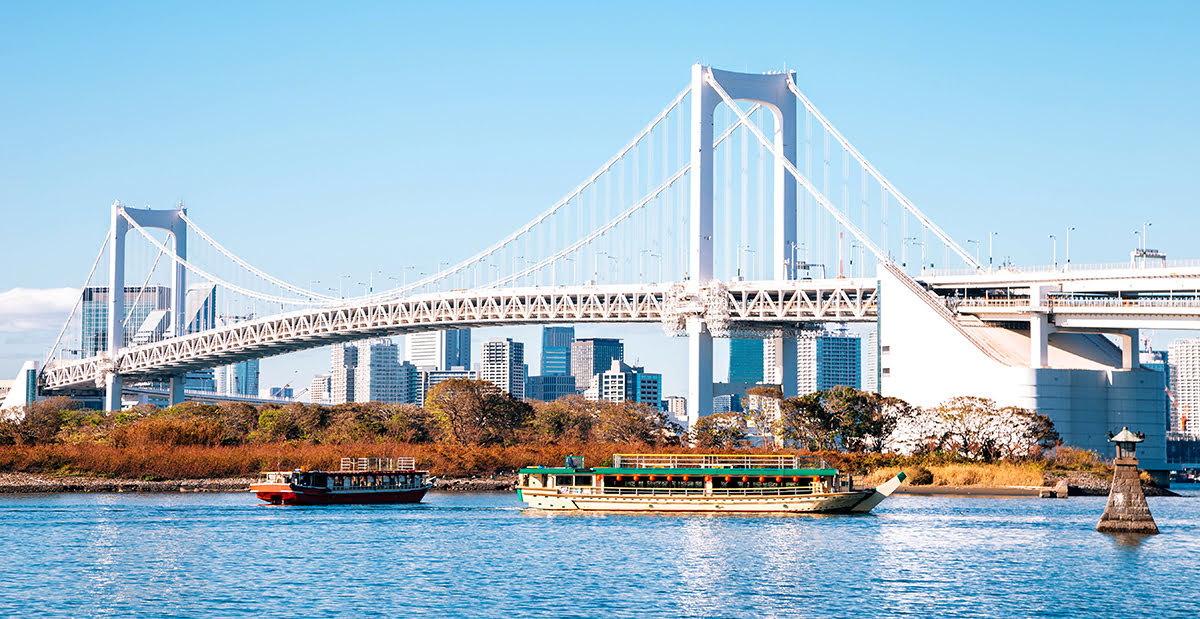 Main Landmarks and Attractions in Odaiba
Odaiba Marine Park: Situated along the shores of Tokyo Bay, Odaiba Marine Park is a prime destination for windsurfing and other waterfront activities. Odaiba Marine Park is also where you can enjoy the best views of Rainbow Bridge, which connects the island to Tokyo's mainland. Follow one of the walking trails that flank the bridge to get a close-up view of this iconic landmark, or hop aboard a water bus to take in a view of the bridge against the backdrop of the city's skyline.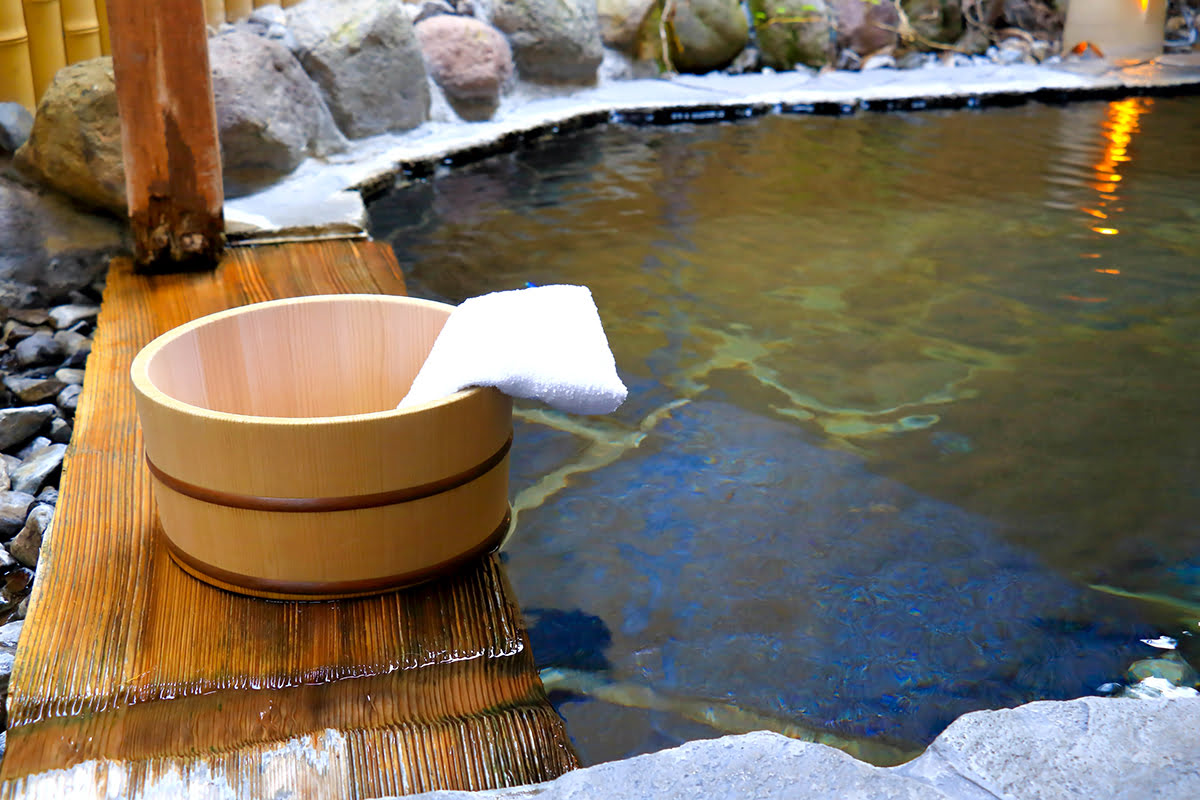 Odaiba Oedo Onsen Monogatari: Slip on a yukata (light cotton kimono) and enter into a recreation of Japan's Edo period at Odaiba Oedo Onsen Monogatari. This large entertainment complex near Tokyo Bay in Odaiba features a food court, an arcade and an onsen consisting of both indoor and outdoor hot springs. The complex is conveniently located within a 2-minute walking distance of Telecom Center Station on the Yurikamome Line.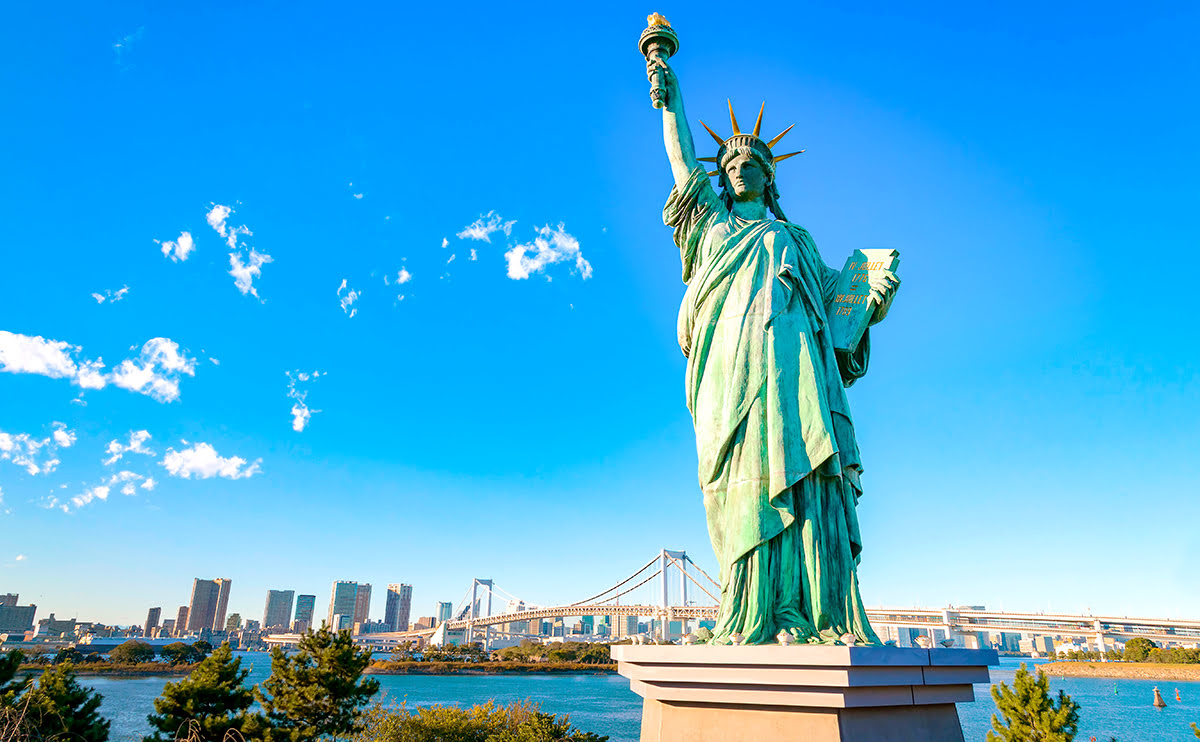 Odaiba Statue of Liberty: This replica of the famous Statue of Liberty is strategically placed in front of the Rainbow Bridge, creating the illusion that it is the same size as the original monument. In actuality, the Odaiba Statue of Liberty is seven times smaller than her American counterpart. The monument was originally built as a temporary tribute to Japan's relationship with France, but the 39-foot-high statue was such a hit among locals and tourists that it was made a permanent fixture. The Odaiba Statue of Liberty is located within a 3-minute walking distance of Daiba Station on the Yurikamome Monorail Line.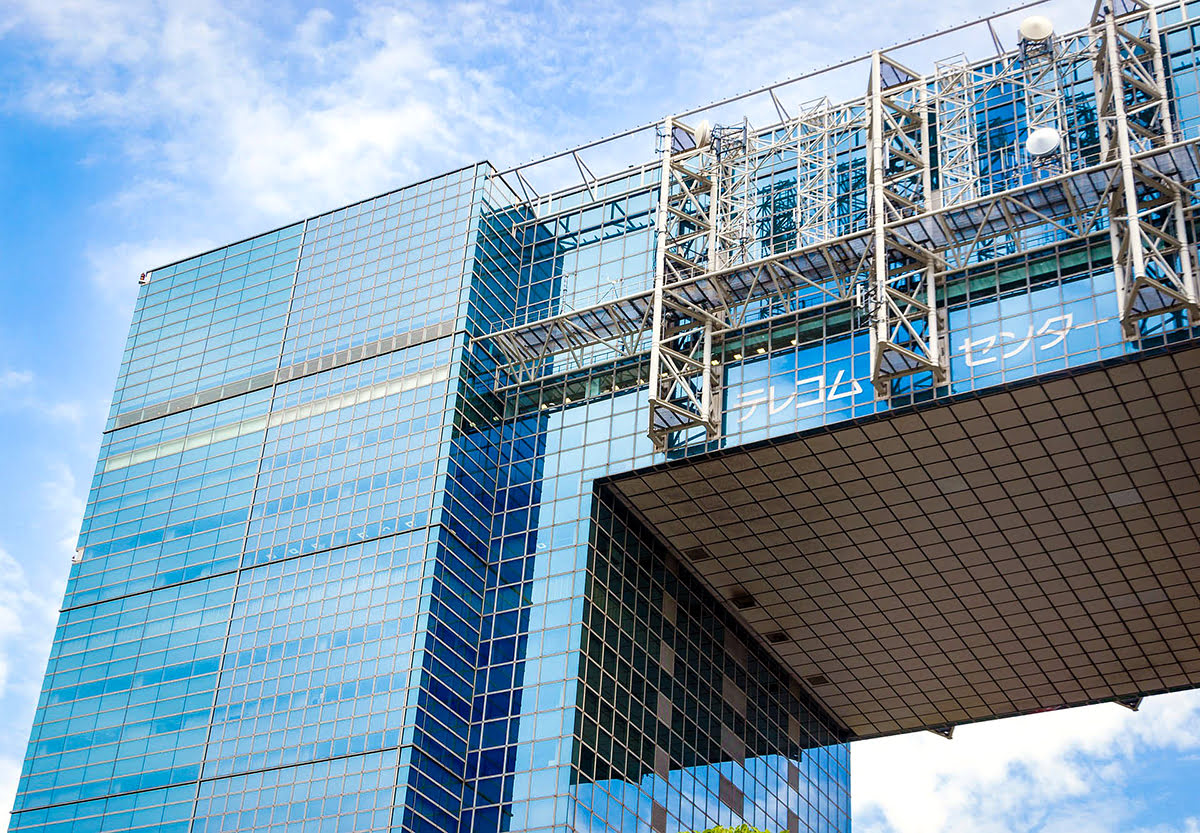 Telecom Center Building Observatory: For the best views of Tokyo's skyline, head to the 21st-floor observatory at the Telecom Center Building. This uniquely-designed observation deck puts you at the perfect vantage point to view some of Tokyo's most famous landmarks – including the Rainbow Bridge, Tokyo Sky Tree, Tokyo Tower and the Fuji Television Building – against a stunning backdrop of bright city lights. The Telecom Center Building is located in the bayside area of Odaiba, right next to Telecom Center Station (Yurikamome Monorail Line).
Fuji TV Headquarters: The headquarters of Fuji Television houses a display hall featuring several interesting tv-related exhibits and a light show. There is also a spherical observation deck located on the 25th floor of the building, where you can enjoy panoramic views of Tokyo Bay. Souvenir shops are located on the seventh floor of the building. Here, you can buy memorabilia related to Japan's most popular TV shows and fictional characters, including One Piece and Dragon Ball Z. The Fuji TV Headquarters building is located at 2-4-8 Daiba, within minutes of Daiba Station (Yurikamome Line). It is open from 10:00 a.m.. to 6:00 p.m.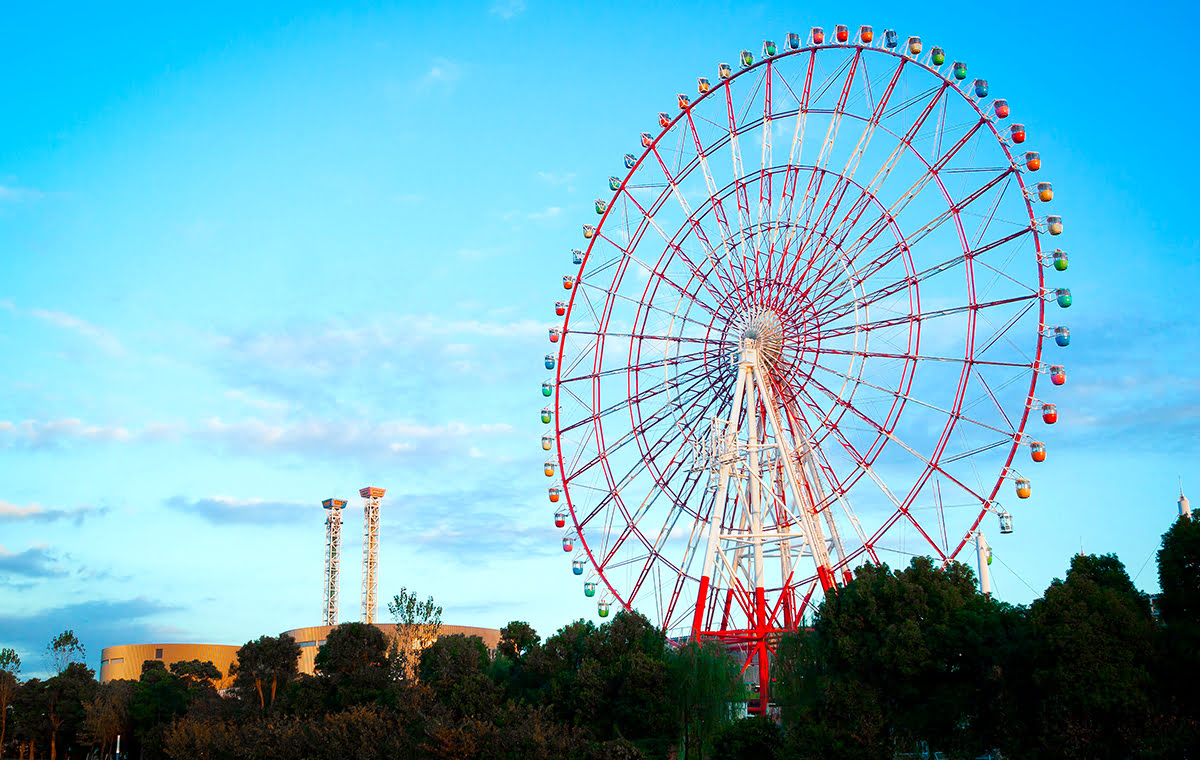 Daikanransha (Ferris Wheel): Odaiba's Ferris Wheel is one of the world's tallest, measuring 115 meters high. The wheel takes 16 minutes to complete a single revolution, giving riders ample time to enjoy spectacular bird's eye views of the city. Known locally as Daikanransha, Ferris Wheel is illuminated by 120 neon lights and displays 16 different light patterns. The attraction is open from 10:00 a.m. to 10:00 p.m., Tuesday to Sunday.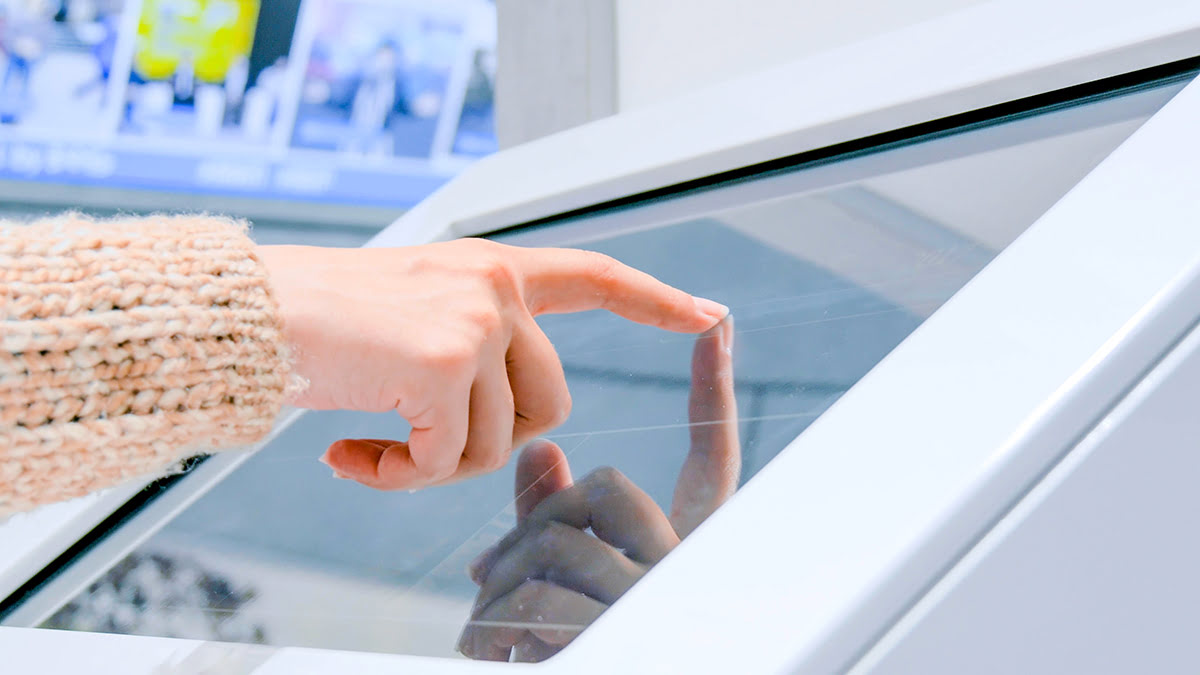 Panasonic Center: Head to the Panasonic Center to tour a showroom filled with the latest gadgets and technological innovations by the Panasonic Corporation. You'll need to pay to enter some of the exhibits, but there are also several interesting free exhibits showcasing the latest TVs, computers and home appliances. Don't forget to stop by RiSuPia, the science museum located on the third floor of the building. Here, you'll find several interesting hands-on exhibits, including a Quest Gallery, where you can view and touch models demonstrating basic science and mathematics principles, and the Magical Performance Theater, an interactive cinematic experience that takes you on a 3D journey through the world of numbers and figures. The Panasonic Center is open Tuesdays to Sundays from 10:00 a.m. to 6:00 p.m.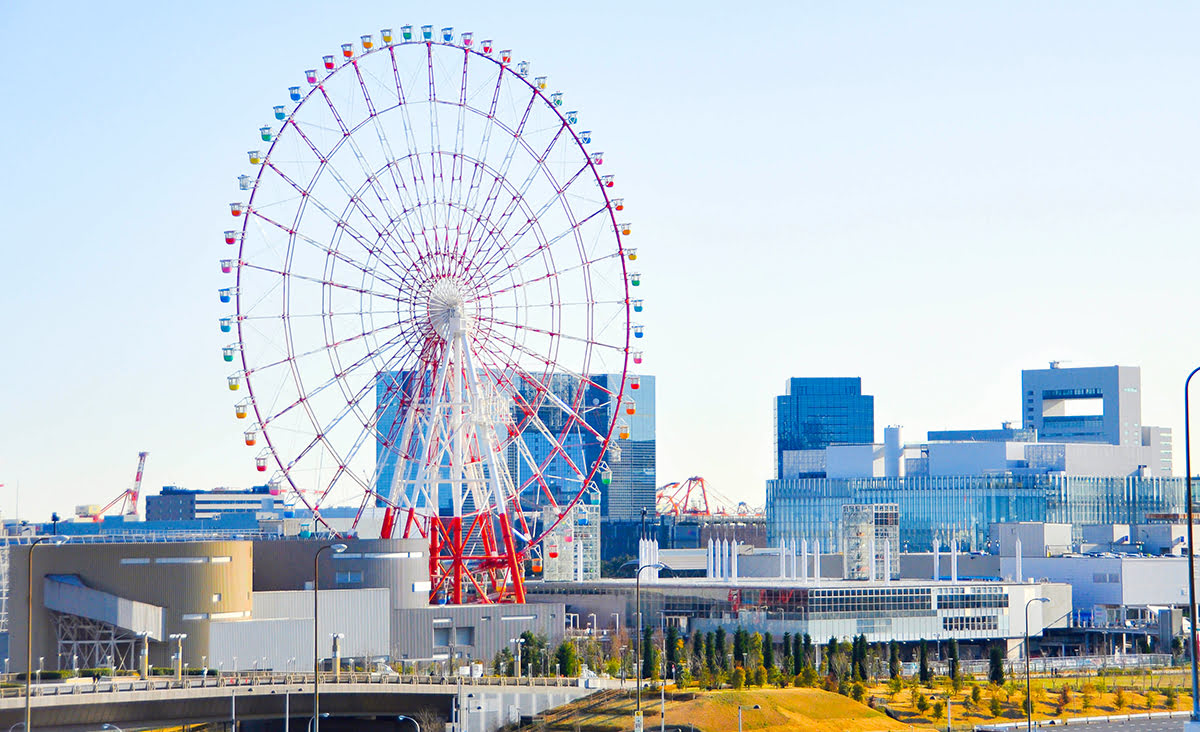 Toyota Mega Web: Toyota Mega Web is a car-themed museum located inside of Odaiba's Palette Town shopping complex. The park consists of three zones: a "Look" zone, where you can take a look at the company's latest models; a "Feel" zone, where you'll learn about Toyota's history and explore exhibits related to automotive safety, the environment and other car-related topics; and a "Ride" zone, where you can take your dream car for a spin. Toyota Mega Web is open daily from 11:00 a.m. to 9:00 p.m. The nearest train station is Aomi Station (Yurikamome Line).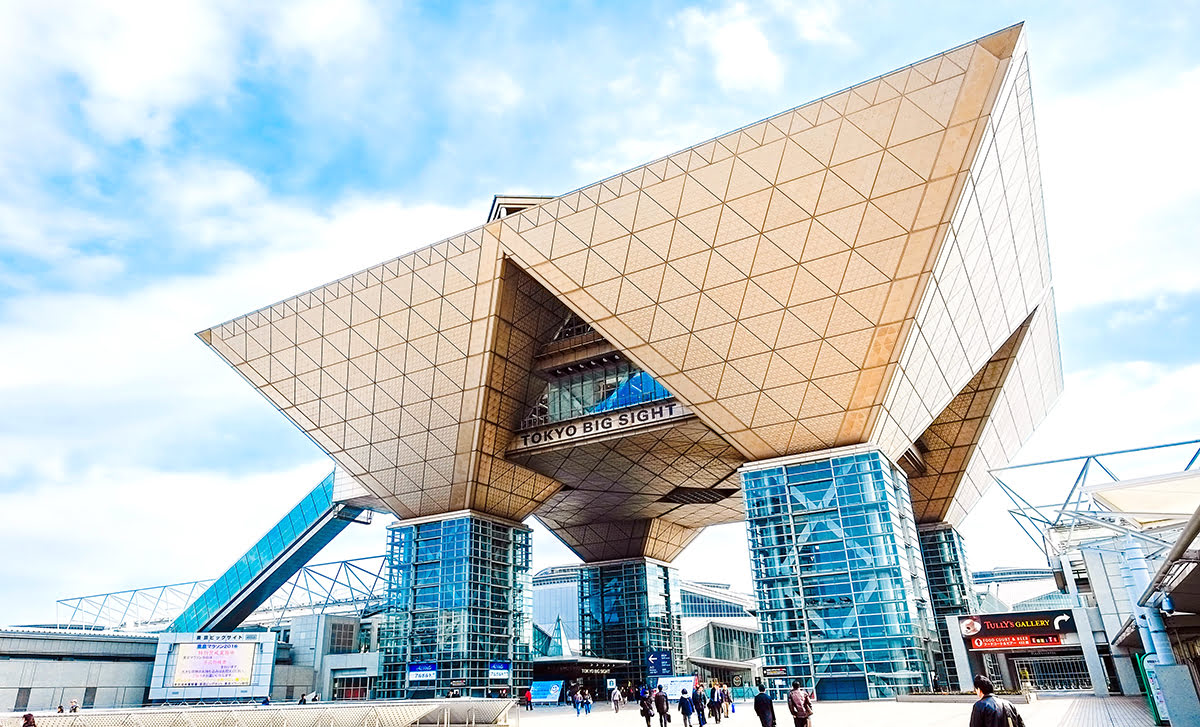 Tokyo Big Sight: Tokyo Big Sight is the Largest convention and exhibition center in all of Japan. The center is the site of some of Tokyo's most popular annual events, including the Tokyo Motor Show and the Tokyo International Anime Fair. The complex consists of an East Hall, a West Hall and an impressive pyramid-shaped Conference Tower, which houses 22 conference rooms and an 1100-seat banquet hall. Dotted throughout the complex are eight sculptures created by renowned international artists. Hours of operation vary, so be sure to check the official website before visiting.
National Museum of Emerging Science and Innovation: Known locally as Miraikan, the National Museum of Engineering Science and Innovation is Japan's best science-related museum. Here, you'll explore exhibits based on space, technology, innovation and sustainability. Permanent exhibits include the famous ASIMO robot, a scale model of the International Space Station, and a simulation of the Super-Kamiokande neutrino detector. The National Museum of Emerging Science and Innovation also hosts regular special exhibits. Past exhibits include installations based on the works of Bork and Walt Disney. After touring the exhibits, head to the Dome Theater, where you can watch short films about the universe on a spherical screen made up of 10 million pixels. Miraikan is conveniently located near Aqua City Odaiba, Rainbow Bridge, and the Joypolis theme park, making it the ideal starting point for your tour of the Daiba.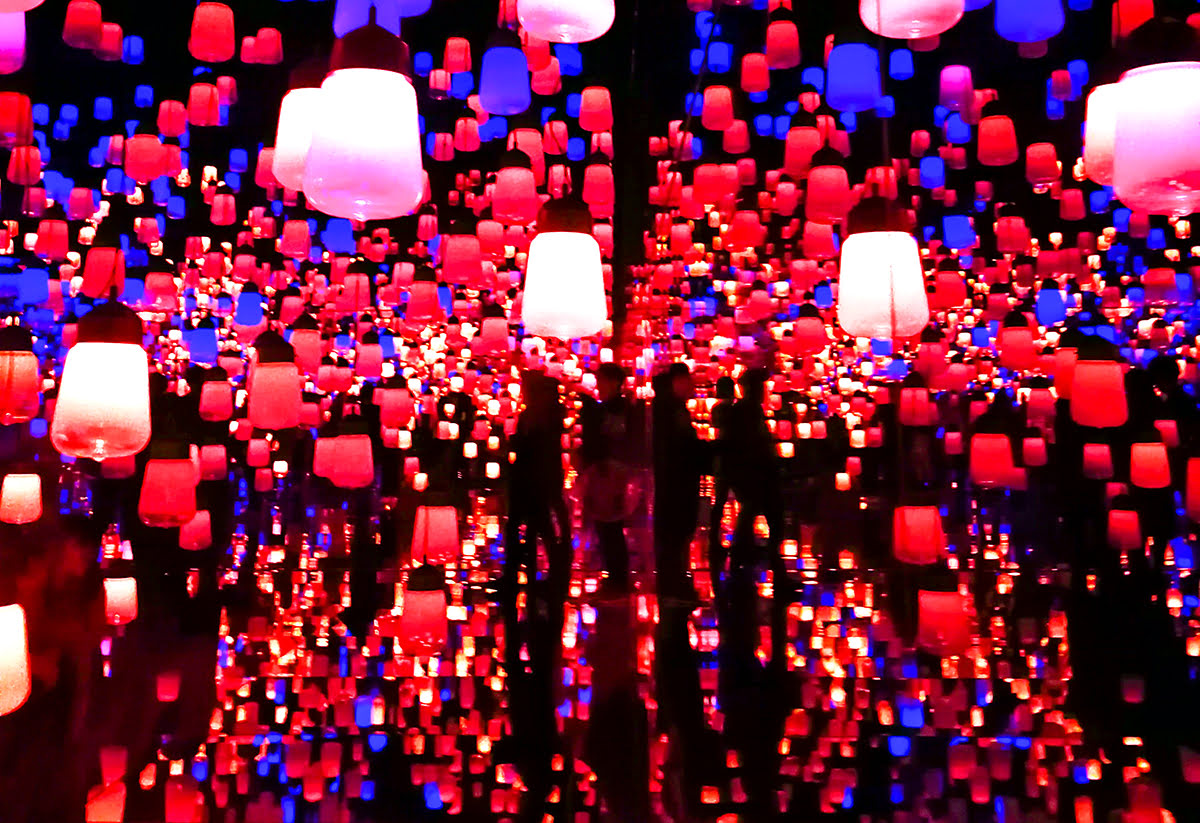 teamLab Borderless: This digital gallery combines art and technology to offer visitors an interactive and immersive viewing experience. Among the awe-inspiring exhibits housed within this 107,000-square-foot art space are a trampoline that creates planets and stars as you jump on it, a forest of resonating lamps that change color as you walk among them, and an infinity room featuring mirrored floors and LED lights that can be controlled with an app on your smartphone. teamLab Borderless is located within the Palette Town shopping complex. The gallery is open Monday through Friday from 10:00 a.m. to 7:00 p.m. On Saturdays and Sundays, the museum stays open until 9:00 p.m.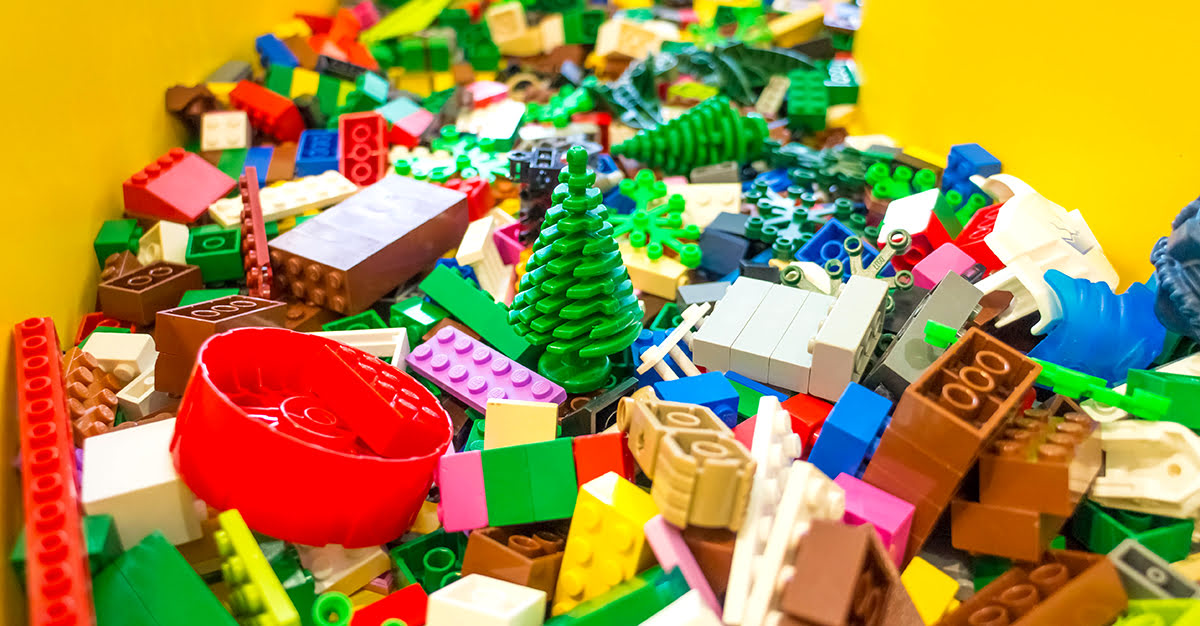 LEGOLAND Discovery Center Tokyo: If you're a LEGO lover, you'll definitely want to check out LEGOLAND Discovery Center Tokyo. Located within the DECKS Tokyo Beach shopping mall, this indoor theme park features three themed rides, a 4D cinema and a true-to-scale replica of Tokyo's cityscape. LEGOLAND Discovery Center is open Monday through Friday from 10:00 a.m. to 8:00 p.m. On Saturdays and Sundays, the theme park stays open until 9:00 p.m. Adults must be accompanied by a child to enter the theme park.
Great places to shop in Odaiba
Aqua City Odaiba: Shop fashion, electronics, housewares and more at this futuristic mall, located just steps from Daiba Station. Need help finding a specific store? Ask Chihira Junco, the mall's robotic information guide, for directions.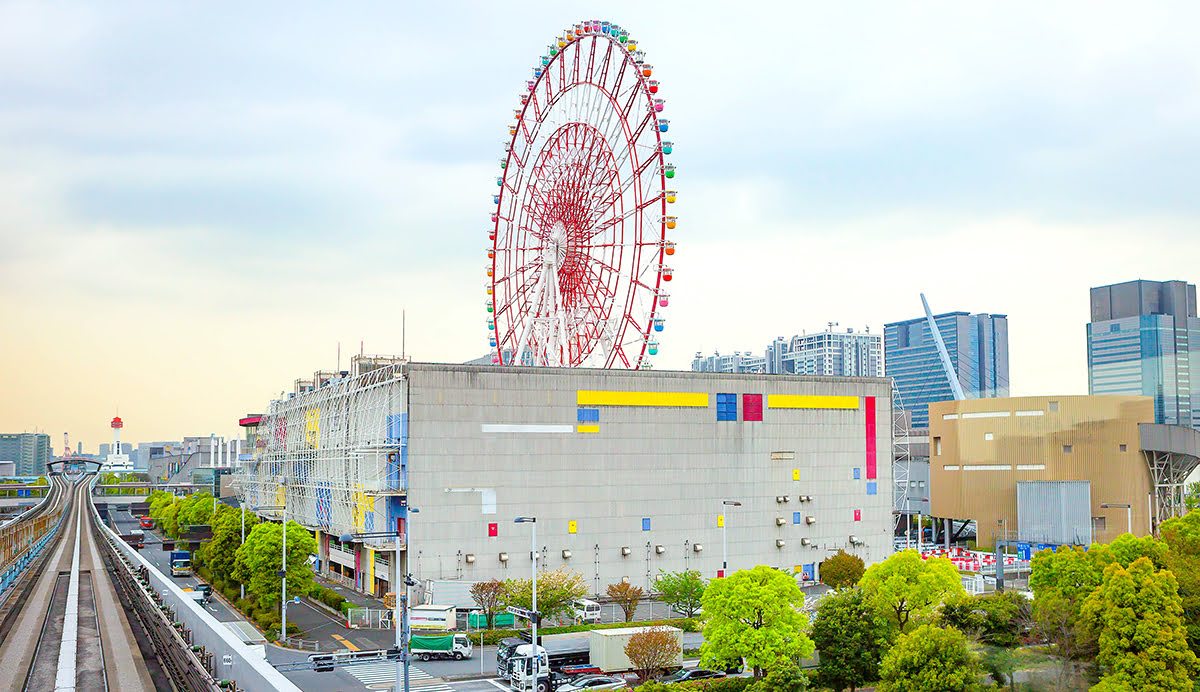 Palette Town: This massive shopping complex takes up one tenth of the area of Odaiba and is famous for being the home of the iconic Ferris wheel, Palette Town Daikanransha. Within the complex, you'll find the Venus Fort shopping mall as well as outlets for dozens of international brands, including Nike and Tommy Hilfiger. The complex also houses Tokyo Leisureland, Megaweb Toyota City Showcase the Zeppelin Tokyo music venue, a large food court, and arcade and a haunted house. Palette Town is accessible via Aomi Station on the Yurikamome Line. The shopping complex is open daily from 10:00 a.m. to 10:00 p.m., but some of the attractions, such as Leisureland are open later.
DiverCity Tokyo Plaza: You'll find dozens of well-known fashion brands at this mall, including American Eagle Outfitters, Addidas, Coach, H&M and Zara. The mall is conveniently located within a 5-minute walk from Shimbashi Station on the Yurikamome Monorail Line.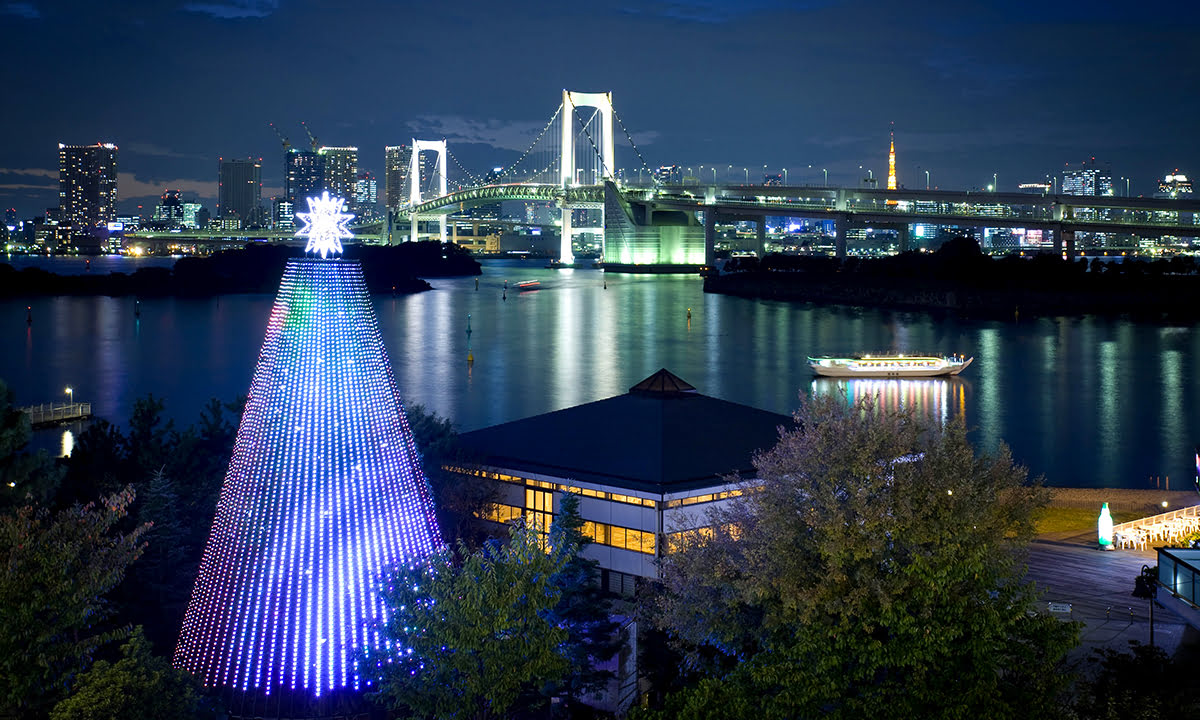 Decks Tokyo Beach: This marine-themed shopping mall is home to 90 specially boutiques offering everything from one-of-a-kind gifts to designer fashions. Also found within the mall are the LEGOLAND Discovery Center, a trick art museum, the Joypolis indoor theme park and a Madam Toussaud's wax museum. Decks Tokyo Beach is located within a 2-minute walking distance of Odaiba-Kaihinkoen Station (Yurikamome Monorail) or within a 5-minute walking distance of Tokyo Teleport Station (Rinkai Line).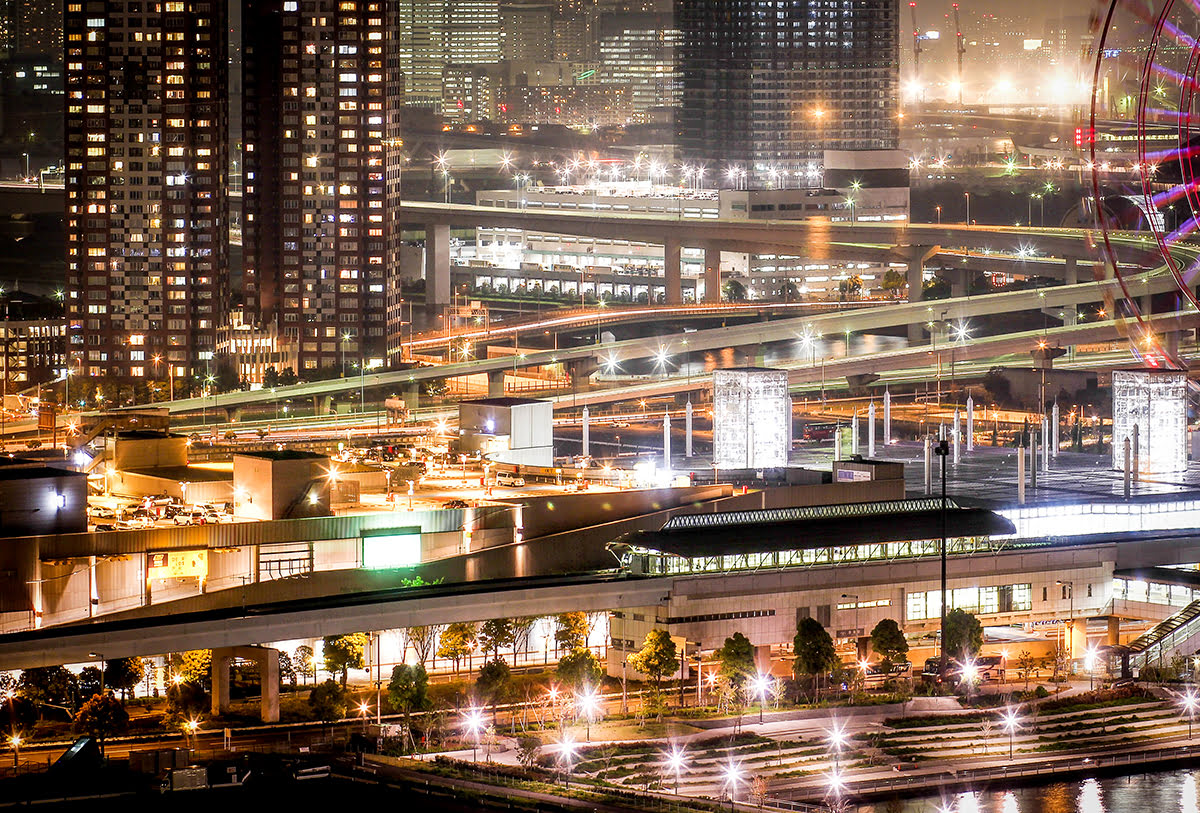 Venus Fort: Venus Fort was originally designed to be a shopping theme park for women when it opened in 1999. Today, the mall is home to more than 150 shops selling fashion, cosmetics, gifts and electronics. The shops at Venus Fort is open daily from 11:00: a.m. to 9:00 p.m. The mall's restaurants stay open until 11:00 p.m.
Best places to eat in Odaiba
Grand Nikko Tokyo Daiba: You'll find a large selection of restaurants serving traditional Japanese fare at this luxury hotel, located mere steps from Daiba Station at 2-6-1 Daiba Minato-ku.

Tarlum Bianco Odaiba: Feast on fresh seafood, soups, salads and other dishes made from locally sourced ingredients while overlooking the Tokyo Bay at this Italian-inspired restaurant. Tarlum Bianco is located in Odaiba Marine Park.

Kua'Aina: Sink your teeth into a juicy pineapple burger at this Hawaiian-themed diner, located inside of the Aqua City shopping complex. This fast-casual restaurant also serves up salads, and grilled chicken sandwiches.

Hibiki Odaiba: For the very best in traditional Japanese cuisine, head to Hibiki, where you can dine on local favorites like Kawashima tofu, sashimi and sukiyaki. Hibiki is located at 1 Chome-7-1.

Sakura Japanese Restaurant: Head to this restaurant to enjoy Teppanyaki, a style of Japanize cuisine consisting of meats, fish and vegetables that are grilled by a chef at your table. Sakura Japanese Restaurant also has an extensive selection of Asahi, Sake and Sapporo. Sakura Japanese Restaurant is located inside of the Hilton Tokyo Odaiba at 1 Chome-9-1.

Tsujiki Tama Sushi This high-end sushi restaurant offers three all-you-can-eat plans: ladies' pair (two women), men's pair (two men) and man and woman pair. Dishes made from rare ingredients like anago (conger eel), ikura (salted salmon roe) and uni (sea urchin). Tsukiji Tama Sushi is located in the Decks Tokyo Beach shopping mall.

Odaiba Grillogy Bar & Grill: Feast on grilled seafood and meats at this all-you-can-eat restaurant, Located inside of the Hilton Tokyo Odaiba. Grillology also has an impressive cocktail menu, making it the perfect starting point for a night out on the town.
Best nightlife spots in Odaiba
Ageha: This seaside club, the largest in Tokyo, features a pool and food trucks. Free shuttles to the club are available at the east side of Shibuya Station.

JICOO the Floating Bar: The cutting-edge cruise-boat Himiko transforms into a floating bar, complete with live music, on Thursday, Friday and Saturday nights. The boat leaves from Hinode Pier on the hour and from Odaiba Seaside Park pier on the half hour.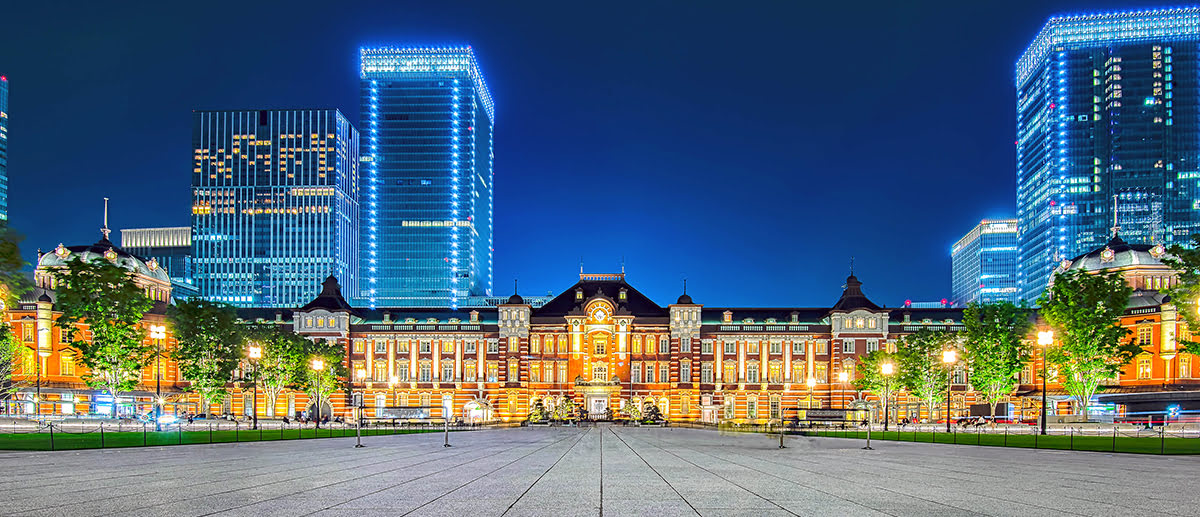 Transportation in Odaiba
Odaiba-Kaihinkoen Station is the main transportation hub in Odaiba. The station is served by the Yurikamome and JR Saikyo train lines, which connect travelers to Shinjuku Station and Tokyo Station.
JR Saikyo Line
Tokyo Teleport Station: Connects directly to Shinjuku Station

Shiodome Station: Connects to Shinjuku Station via the Towei Oedo Line
Yurikamome Line
Shimbashi Station: Connects to Tokyo Station via the JR Yamanote Line
Check In to a hotel in Odaiba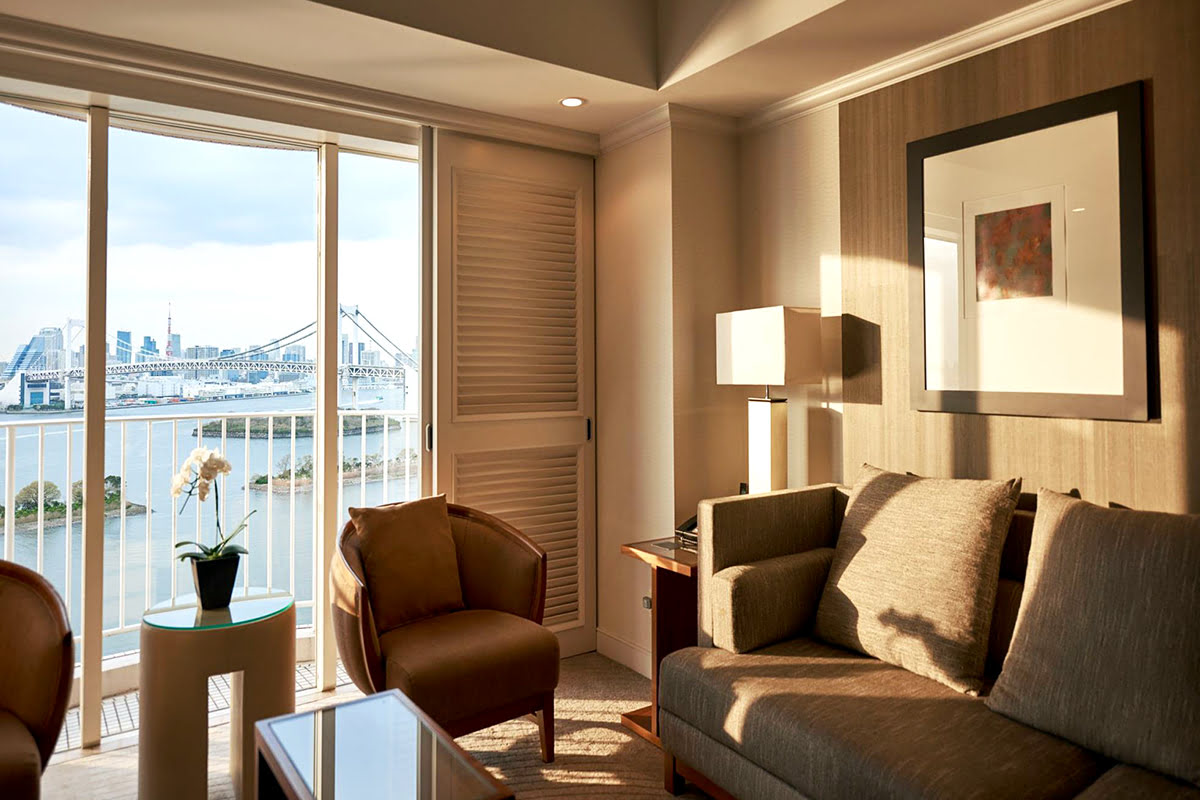 Hilton Tokyo Odaiba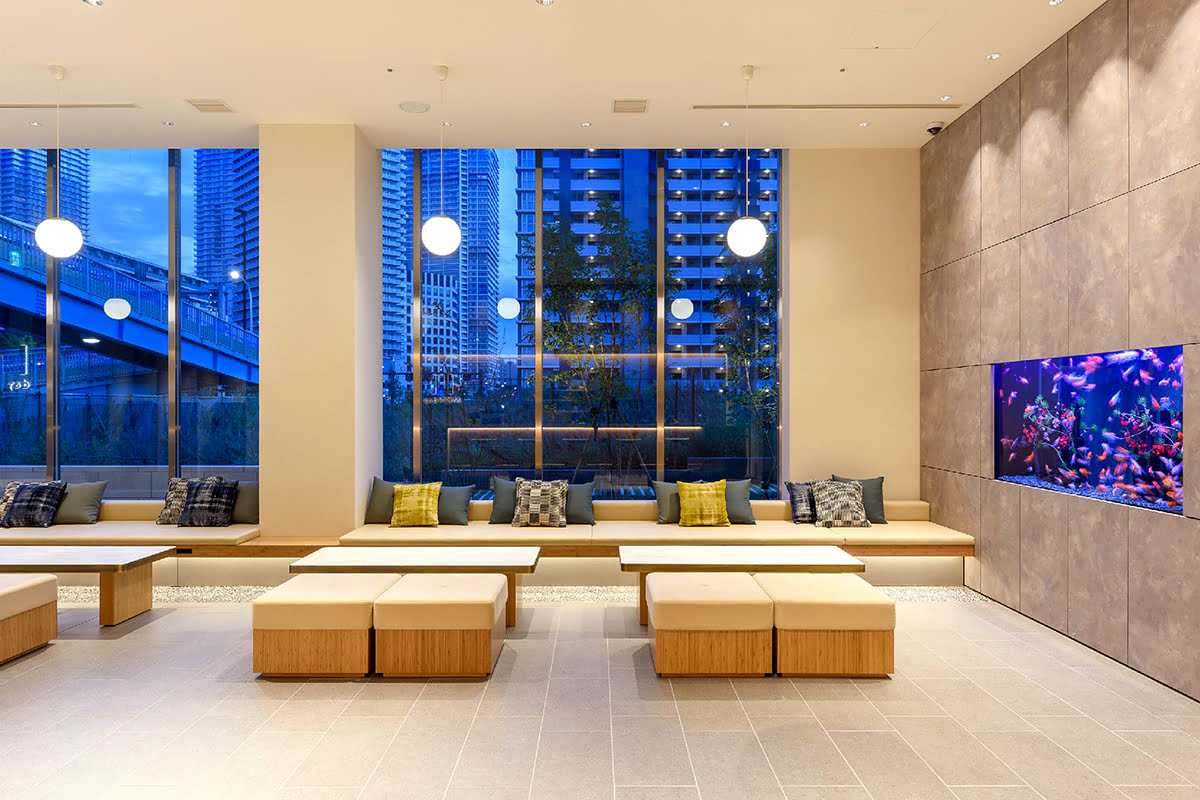 Hotel Monday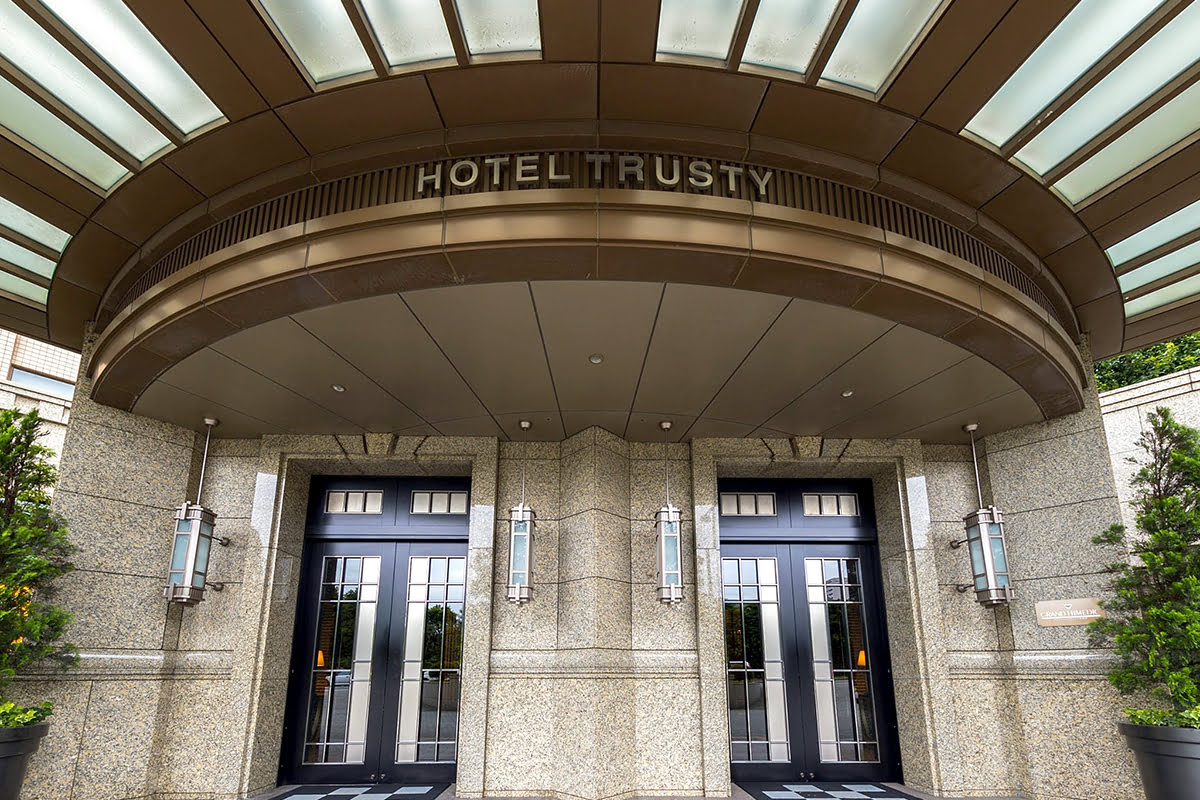 Hotel Trusty Tokyo Bayside
Step Out to Odaiba Oedo Onsen Monogatari.
FIND & BOOK A HOTEL IN TOKYO TODAY