Jeddah is a city that celebrates a diverse population of more than 4 million people, and Jeddah day trips might include anything from short jaunts to the seaside to a day-long tour of Jeddah's oldest and most fascinating landmarks. Rich in history, beautiful views and city life experiences, Jeddah features tons of attractions, both modern and dated to ancient times. Discover Jeddah's unique past and present culture by planning a day trip around some of the most popular things to do in Jeddah.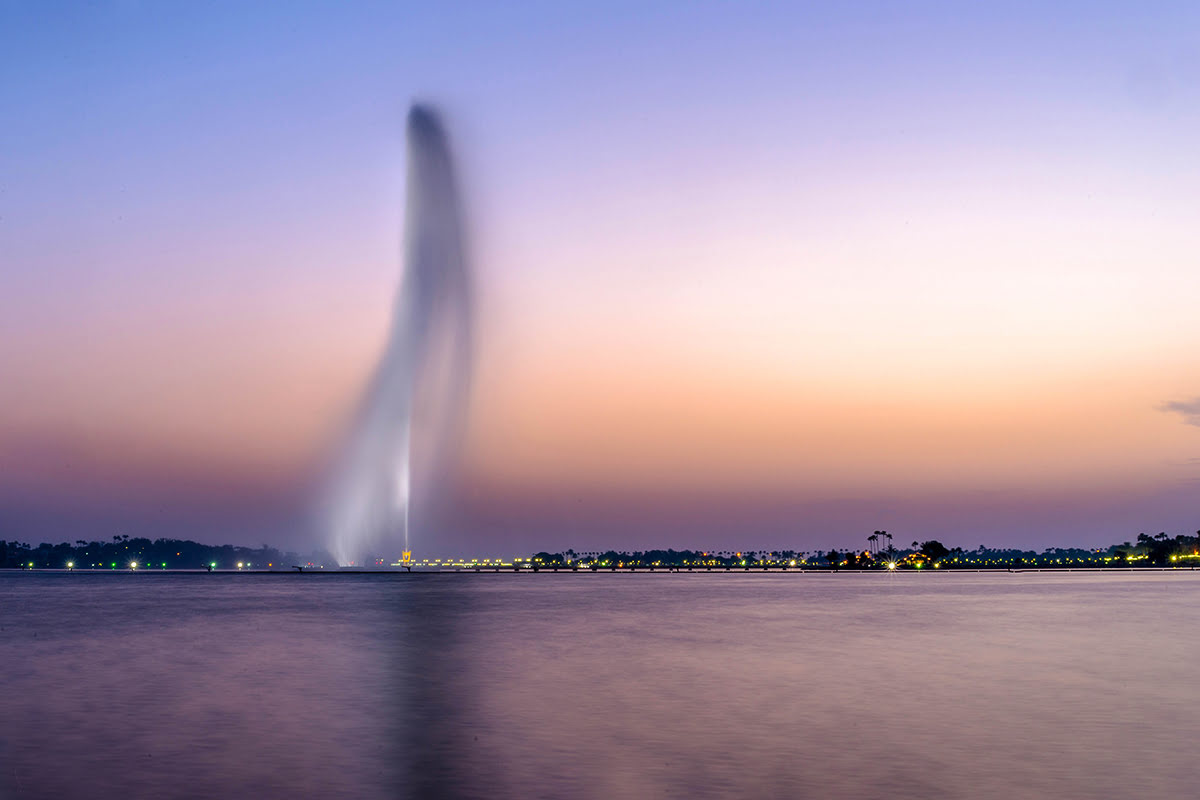 Jeddah Day Trips | Must-See Landmarks Near Jeddah
Jeddah's history dates back to the dawn of civilization and it is home to ancient landmarks that still stand pristine and beautiful to this day. In Jeddah, you can step back in time, and experience the lives and culture as well as admire one of the largest skyscrapers in the world – all in one day! Are you looking for something fun and enlightening to do while you are in Jeddah? Keep these fascinating landmarks on your radar:
King Fahd's Fountain
Complete with nighttime illumination, King Fahd's Fountain is the tallest man-made water fountain in the world. King Fahd's Fountain is located on Corniche Street and is best observed at night when it glows under the illumination of the lights below. This fountain can be found along the edge of the waterfront and is the perfect backdrop for a romantic evening with the one you love.
Hassan Enany Mosque
You do not need to be Muslim to appreciate the ornate beauty of the Hassan Enany Mosque in downtown Jeddah. This mosque is decked out in intricate Mediterranean style architecture and invites everyone inside to find spiritual healing. Hassan Enany Mosque is located on Al Kurnaysh Road and features a warm and relaxing atmosphere for everyone to enjoy.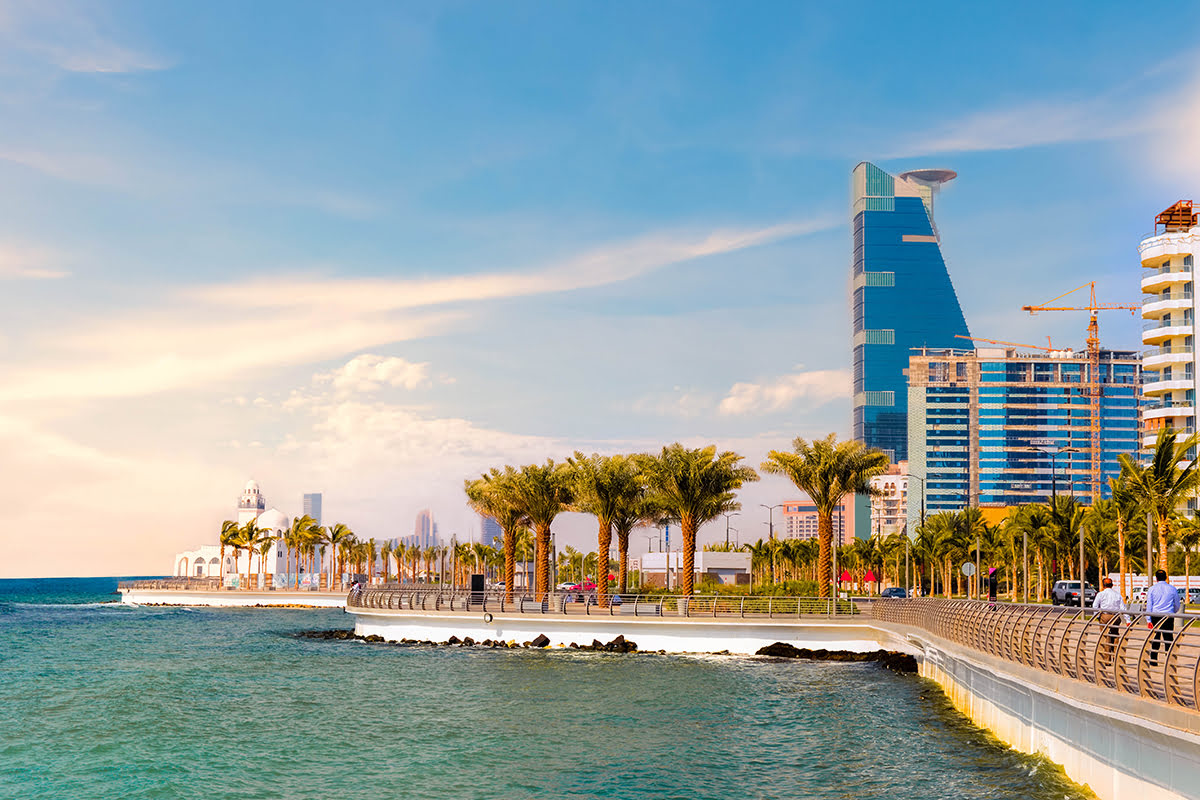 Jeddah Day Trips | Exploring Nature in Jeddah
The Jeddah tourism experience is not just limited to historic landmarks. If you are looking for a place to kick up your feet and relax for a while, check out these breathtaking nature areas.
Jeddah Corniche
A beautiful oasis where nature and a luxury beachside resort collide, Jeddah Corniche nudges the shoreline of the Red Sea and provides the perfect backdrop for a tranquil day with family and friends. At Jeddah Corniche, you can lay out on the beach, make sandcastles, enjoy a picnic lunch, admire the outdoor sculpture art, and take advantage of the recreational spaces.
Moon Mountain Jeddah
Less than a 45-minute drive from downtown Jeddah, the views at Moon Mountain Jeddah look out of this world! Moon Mountain Jeddah is a quiet nature area where you can practice your photography skills, climb the rocks, hike along the trails, and look for wildlife. Head out to the mountain at the break of dawn or at dusk to get the best views and witness the most spectacular lighting.
Obhor Creek
Just east of the Red Sea is where you will find the restful nature area of Obhor Creek. It features walking paths, manicured landscaping, and picnic areas for all to enjoy. Obhor Creek is set to be the location of the world's largest suspension bridge. Take some time and relax in nature at this beautiful recreation hot spot.
Jeddah Day Trips | Guided Tours of Jeddah
It could take years to fully learn about and understand the culture, lifestyle, and traditions that residents of Jeddah have held dear to their hearts for thousands of years. Instead of trying to discover it all on your own, check out the attractions and ancient landmarks in and around the city with the help of an expert guide.
JOUF travel & tourism agency
Bin Sager Travel Agent
Al Wesam Travel and Tours
AlTayyar Travel Group
Elaf Travel & Tourism
Marah Travel & Tours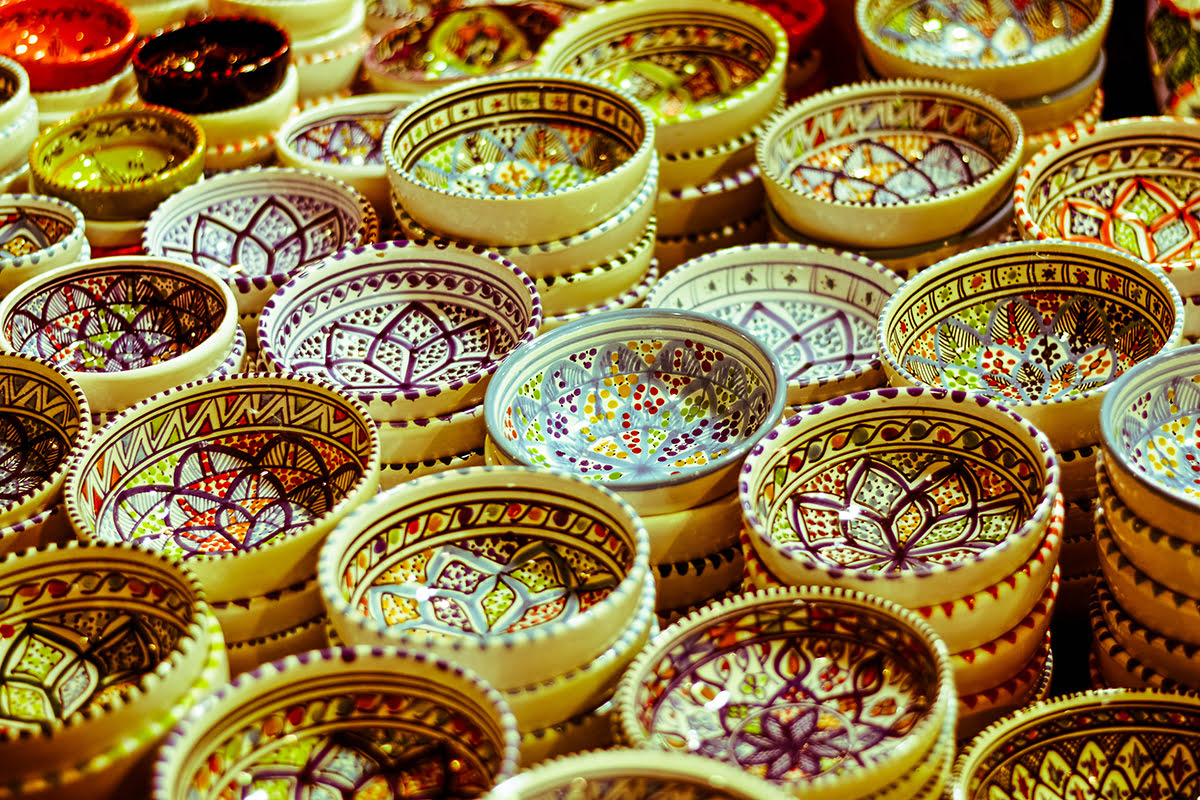 Jeddah Day Trips | Shopping and Dining
A shopping spree in Jeddah can be a fantastic day trip in itself. Plan a day out to hunt for souvenirs and gifts at Jeddah's best markets and souqs, where you can pick up handmade clothing, local snacks, jewelry and heavenly-smelling perfumes, oils and soaps. Then step into one of Jeddah's many upscale malls to find charming boutiques and brand name clothing stores, as well as coffee shops, restaurants – and plenty of air conditioning!
Jamjoom Commercial Center
Situated in the heart of the city, Jamjoom Commercial Center is an expansive shopping mall that offers everything from Middle Eastern decor to clothing shops. Wander through the stores and find authentic Saudi gifts, designer label clothing brands, jewelry, decor, and services. While you are there, you can grab a cup of gourmet coffee at Choco Latte or a bite to eat at American Corner and Le Chef Restaurant.
Arabia Mall
Just off of Medina Road is where you will find the most impressive mall of the country, Arabia Mall. Arabia Mall is a foward-thinking shopping center for those who want to find the finest products in Saudi Arabia and have fun while doing it. This mall is a three-story facility where you can stroll through stores like Marks & Spencer, Zara, Swatch, I Am, The Body Shop, Yves Rocher, and others. The mall offers dining options from all over the world including Dafe Cafe, McDonalds, Al-Afandi, and London Fish & Chips.
Supermarkets
Serving local residents and tourists alike for over 50 years, Star Superstores is an all-encompassing grocery store where you will find fresh and local produce, baked goods, gourmet cheeses, regional Saudi ingredients, and an assortment of food from all over the world. Star Superstores is located in the Corniche Shopping Center and offers good prices to suit all budgets. Star Superstores is open from 8am to 12am daily. Stop buy and pick up food for a picnic or to take back to your room.
Other popular supermarkets in Jeddah include Panda 202 in Ar Rawdah, Al Raya at five locations in Jeddah, and Danube, which has several branches dotted throughout the city.