Adorned in both ancient mud village houses and modern skyscrapers that appear to cascade up into the heavens, Jeddah is a captivating port city located along the shores of the Red Sea. Looking for Jeddah travel tips before planning a holiday in Saudi Arabia? Count on finding a forward-thinking city loaded with luxury shopping centers, romantic coastal boardwalks, and restaurants that serve up the finest Middle Eastern cuisine. Jeddah is home to more than 4 million residents and is considered the westernmost gateway to the Islamic holy cities Mecca and Medina. Jeddah remains a safe and dynamic destination where tourists can learn about history that dates back to biblical days amidst new-age entertainment and modern attractions.


Jeddah Travel Tips: Local Customs, Souqs & Museums
Jeddah is one of the largest cities in Saudi Arabia and is considered an economic hub due to its proximity to the sea port. Jeddah is a melting pot of cultures but is predominantly an Islamic society. The driving force behind the culture and lifestyle of the city makes Jeddah a fascinating place to visit, and markets, or souqs (souks), and museums are great places to learn about economic staples and local products. Jeddah is home to several souqs that offer fresh produce, handmade crafts, local fashions and accessories, and sweet treats.
Be sure to visit Central Fish Market where you can stroll through vendor stalls and purchase the freshest seafood in the region. Hang out for a while and watch experts carve perfect fish fillets and take part in seafood auctions. Central Fish Market is located along the waterfront on Al Kurnaysh Road.

Khaimah Market is another popular outdoor public market that specializes in local foods like dried figs, gourmet coffee, and fresh produce. It is also a great place to find souvenirs to commemorate your visit. Khaimah Market is located in the Al-Hindaweyyah district.
Art plays an important role in the past, present, and future of Jeddah. New museums, landmarks, and galleries are opening regularly as a way to invite more tourism to the region.
5 Must-Visit Museums in Jeddah
Athr Gallery – brilliant contemporary art
Arabian Wings Gallery – art for all ages
Nesma Art – intuitive art
Abdul Raouf Khalil Museum – Islamic heritage
Jeddah Sculpture Museum – garden art
Jeddah Travel Tips: Expect Safe Travels in Saudi Arabia
Like many other major metropolitan cities of the globe, Jeddah features safe tourist and business neighborhoods. Travelers who stick to the main areas of tourism in Jeddah will have no problem enjoying a safe holiday in Saudi Arabia.
Jeddah Travel Tips: Getting Around Jeddah
Jeddah is one of the wealthier cities of the Middle East and travelers have plenty of options available when it comes to getting around the city. If you are not familiar with driving in Saudi Arabia, it is best to leave driving up to those who know how. The most convenient way for getting around Jeddah is to hire a private car and driver. There are plenty of services and tourists are likely to get a good deal by doing some research ahead of time. Jeddah also has an extensive taxi system with reasonable rates.
In Jeddah, there is a public bus system that offers several routes throughout the city. Buses are a major mode of transportation for locals and can get quite busy during peak commute hours, but tourists looking to experience Jeddah like a local should try the bus at least once!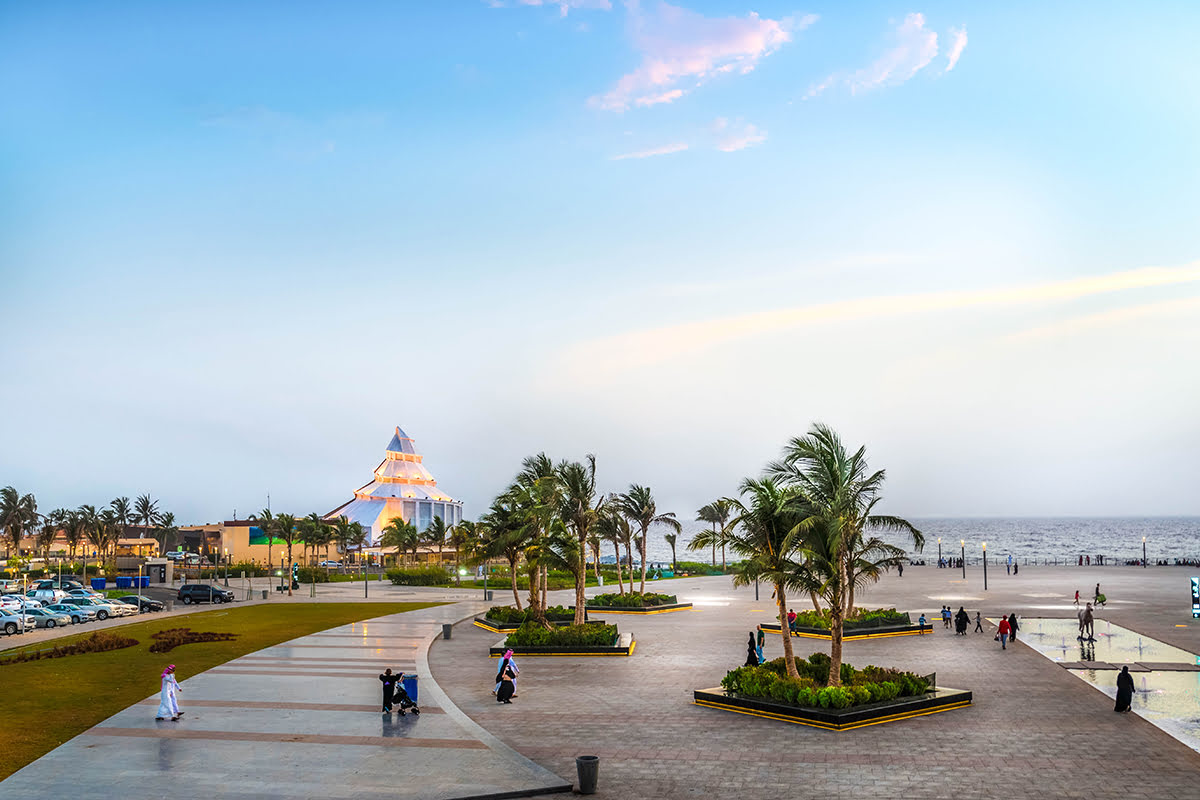 Jeddah Travel Tips: Advice for First-Time Travelers
Traveling to Jeddah for the first time can be a rewarding experience and amazing cultural lesson filled with beautiful scenery and amazing attractions. To make sure your trip goes off without a hitch, keep a few Jeddah travel tips in mind.
Pack the Right Clothing
Should you need special clothes, like abaya cloaks for females, be sure to order them ahead of time so you are not stuck waiting in your hotel room before they arrive. Men should refrain from wearing anything made of silk or with gold coloring, as both are considered inappropriate for males.
Choose Your Travel Dates Wisely
During the summer months, Jeddah experiences scorching temperatures, so travelers with heat sensitivity should consider the weather during this time. Traveling to Jeddah during the 30 days of Ramadan also can afford a unique experience, as local businesses and restaurants close during daytime hours to observe the religious holiday. Adventurous tourists often love the cultural experience of traveling to Jeddah during Ramadan because nighttime activities and festivals are at an all-time high during the month-long season.
Be Respectful to Authorities
It's a good idea to carry identification with you while traveling in Jeddah, and as in any country, it is equally as important to be respectful to police officers and government officials if they ask to see your passport or visa.
Understand the Laws
The most important thing you can do before heading off to Jeddah is to make sure you research and understand the laws of Saudi Arabia. Jeddah is a hospitable city that welcomes tourists, and visitors who respect local customs, laws and traditions will enjoy an unforgettable holiday in Jeddah.
Check in to a hotel or apartment in Jeddah
Rosewood Jeddah
Odst Jeddah Hotel
Jeddah Hilton
Jeddah Travel Tips: What to See in Jeddah
Located along the historic maritime Silk Road, Jeddah has long been a coveted trading hub due to its proximity to the Red Sea and is a place where shoppers can find a fine assortment of handmade items as well as treasures from all over the world. While visiting, you can expect to be in the company of many other travelers who are there to soak up the sunshine at a 5-star resort, take care of some business, or make the pilgrimage to the holy city of Mecca. Whatever your reason for needing Jeddah travel tips, be sure to check out these amazing sights while in the city.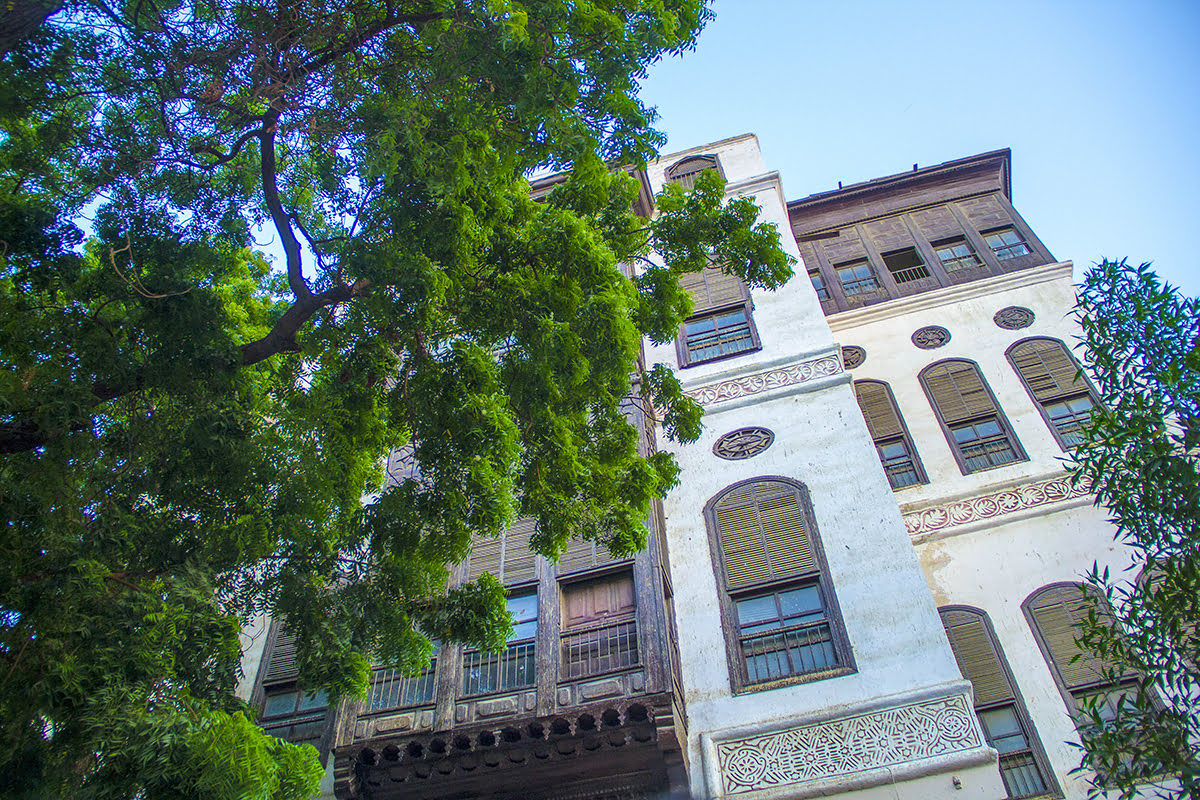 1. Naseef House
Featuring over 100 rooms filled with everything from wood carvings to ornate calligraphy scrolls, Naseef House was built in the late 1800s and offers an amazing glimpse into the creative minds of the Saudi culture. This museum is located at Al Dhahab, Al-Balad, and is easy to spot because it is one of the few properties in the city where you can find a living tree.
2. Floating Mosque
Perfect for prayers and seeking a spiritual awakening, the Floating Mosque is a majestic Islamic mosque that offers a stunning view. You will find the Floating Mosque at 2420 Corniche Rd, 6826, and can stop in at any time day or night to experience religious services on the waterfront.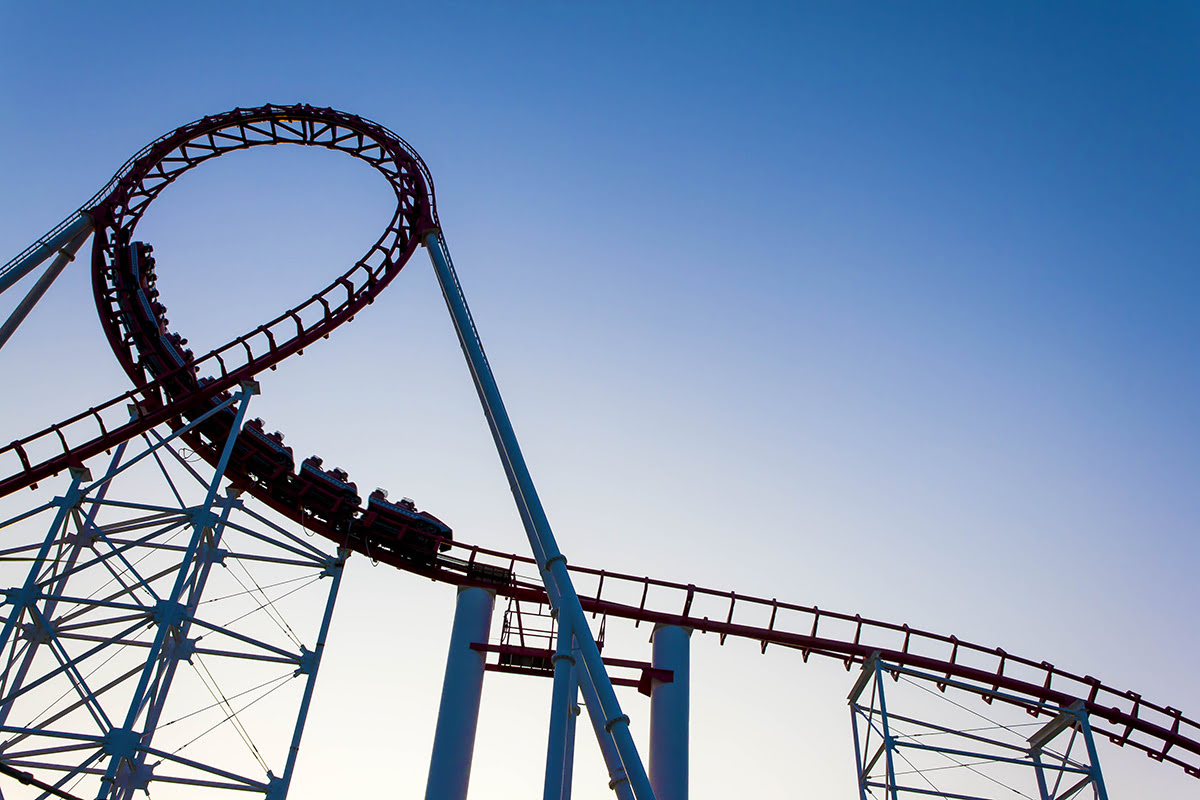 3. Al Shallal Theme Park
Complete with a thrilling roller coaster, high flying carousel swings, arcade games, bowling, and ice skating, Al Shallal Theme Park is a sun-soaked waterfront oasis designed to be fun for visitors of all ages. This theme park is open nightly from 5pm-1am and is located at Al Kurnaysh Rd, Ash Shati.