Indeed, the shopping scene is legendary in South Korea, and knowing what to buy in Seoul is key to planning a fantastic shopping spree. In a way, the city of Seoul is almost like a big department store, with various sections boasting a reputation for being the premier place to haul in certain goods. Explore 9 of the top shopping areas to learn what to buy in Seoul.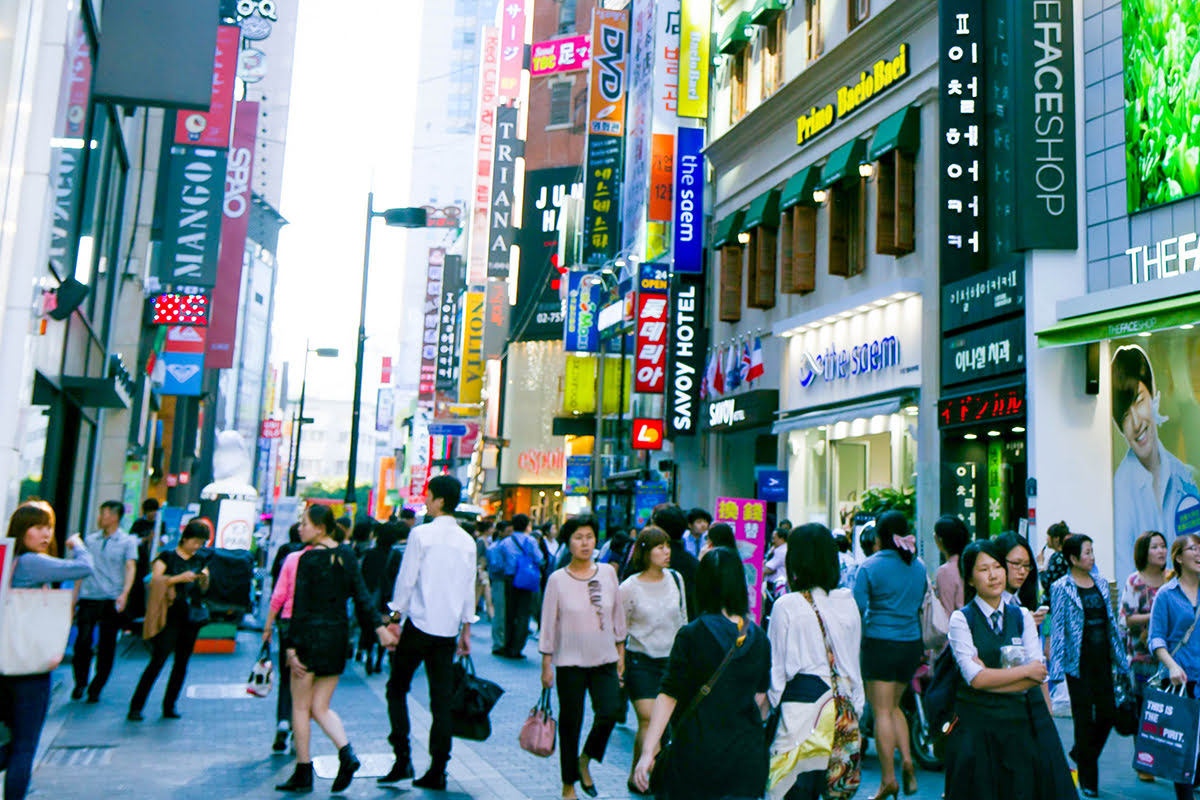 1. What to Buy in Seoul: Korean Skincare & Cosmetic Products in Myeongdong
Myeongdong is the most bustling district in Seoul, and it can back up this claim with statistics. It's estimated that around 2 million people walk through the area every day. A healthy chunk of this comes from shoppers descending upon the neighborhood. While high-end retail stores like Lotte Department Store and Shinsegae Department Store are in the neighborhood, Myeongdong's main retail draw is the abundance of Korean skincare and cosmetic products sold by retail shops and street vendors alike. The range of options in this category range from high-end brands to bargain goodies, and some of the permanent shops have their own brands that you may want to check out.
Some of the brands you can expect to find at Myeongdong include:
Innisfree
Nature Republic
Too Cool For School
Skin Food
Etude House
Aritaum
Primera
When you're finished loading up your shopping bags with skincare goodies, be sure to walk the streets of Myeongdong and seek out some of the neighborhood's delicious street food. The average item only costs 4500 Won (which is about $4 U.S.), making it a smart option if you've spent a bunch of cash on retail therapy. Most of Myeongdong's stores stay open until 10:00 PM, and some of the smaller shops may stay open until midnight if business is booming, so you'll have plenty of time to get your shopping done.
Explore more hotels and resorts in Myeongdong
2. What to Buy in Seoul: A Bunch of Traditional Arts & Crafts in Insadong
Seoul's home to a thriving traditional arts and crafts scene, and the Insadong is its epicenter. You'll find a wealth of traditional crafty items to buy while walking through its streets.:
Pottery
Antiques
Handmade jade accessories
Hanjis (traditional paper figurines)
Korean dojangs (stamps)
You'll also find numerous art supplies on sale if you feel the urge to get creative yourself. Insadong's also home to a vibrant art gallery scene, and has a wealth of cozy traditional tea houses that make perfect stops to rest in between shopping sessions.
The best time to visit Insadong is on the weekends, when only foot traffic is allowed. Street performers tend to show up during this time, and their antics give this slice of Seoul a really cool bohemian vibe – one that still honors the traditions of Korea. While you're here, be sure to take the time to seek out food vendors selling a tasty cinnamon and brown sugar morsel known as hotteok.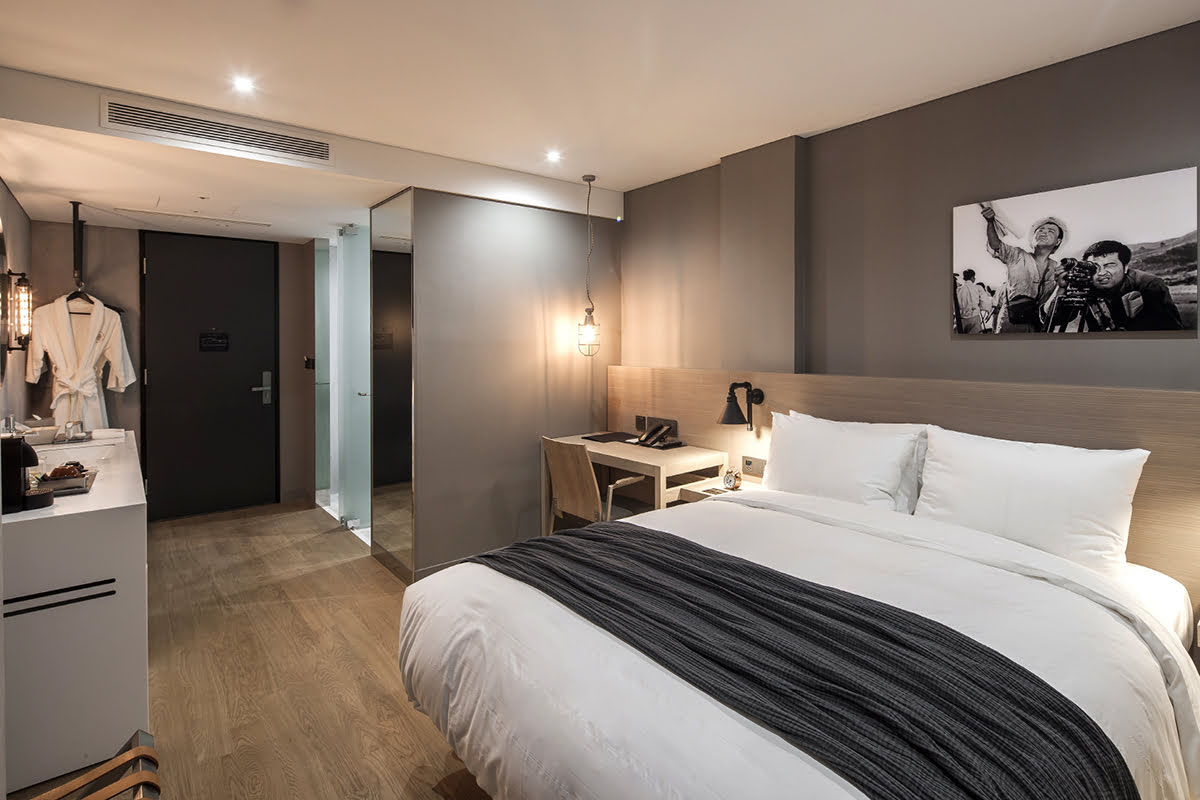 Explore more hotels and resorts in Insadong
3. What to Buy in Seoul: Hallyu Merch in Gangnam
It's no secret that hallyu (Korean pop culture) has become a worldwide phenomenon in the last decade. If you've been bit by the hallyu bug, then stopping by Gangnam is a must. This sleek Seoul neighborhood is practically hallyu world headquarters, and its numerous shops will tempt you with scores of hallyu-themed souvenirs, from K-Pop music to items associated with Korean dramas.
The center of Gangnam's hallyu action is K Star Road, a street lined with street art and sculptures dedicated to K-Pop's superstars. The area has also cultivated a reputation to be a prime spot for Korean celebrity star-spotting, which makes the neighborhood even more intriguing. Gangnam isn't just known for being a hallyu hub, either. The district is also famed for high-end fashion and upscale elegance. It's also the place for big-time business in Seoul, thanks to the presence of the Korea World Trade Center and the COEX convention center.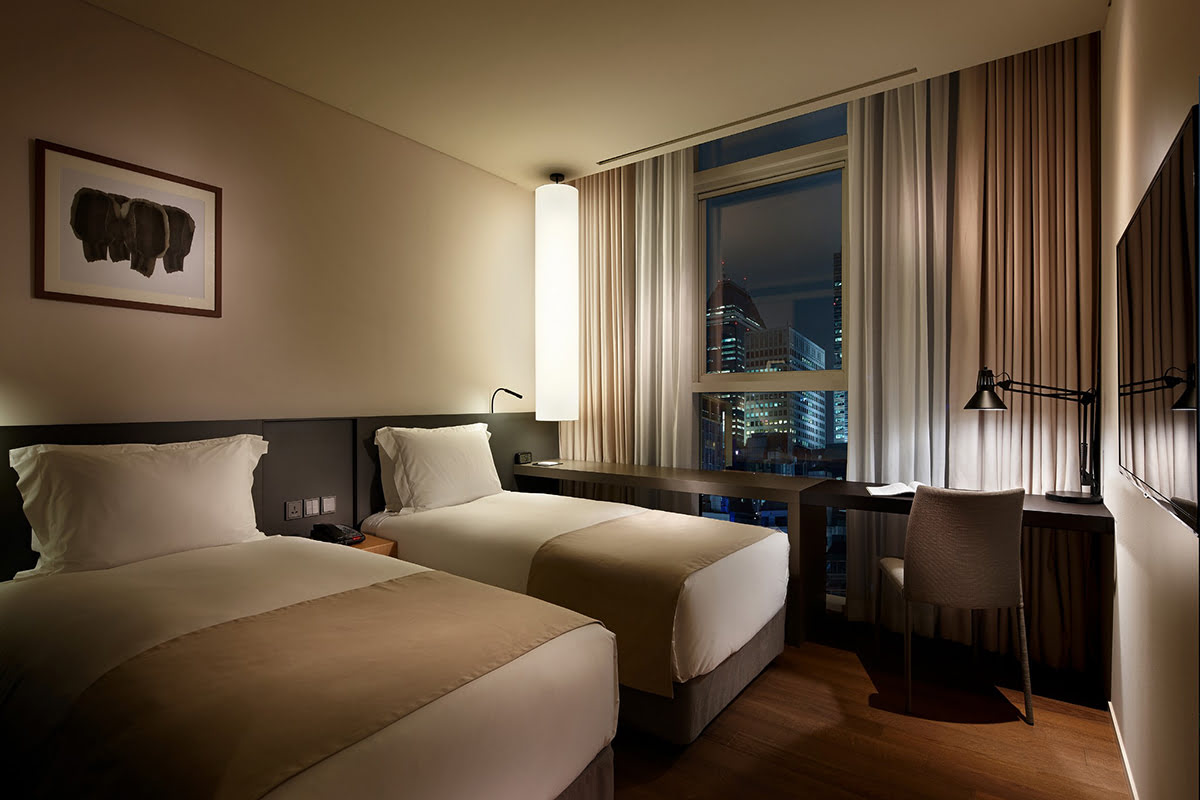 Explore more hotels and resorts in Gangnam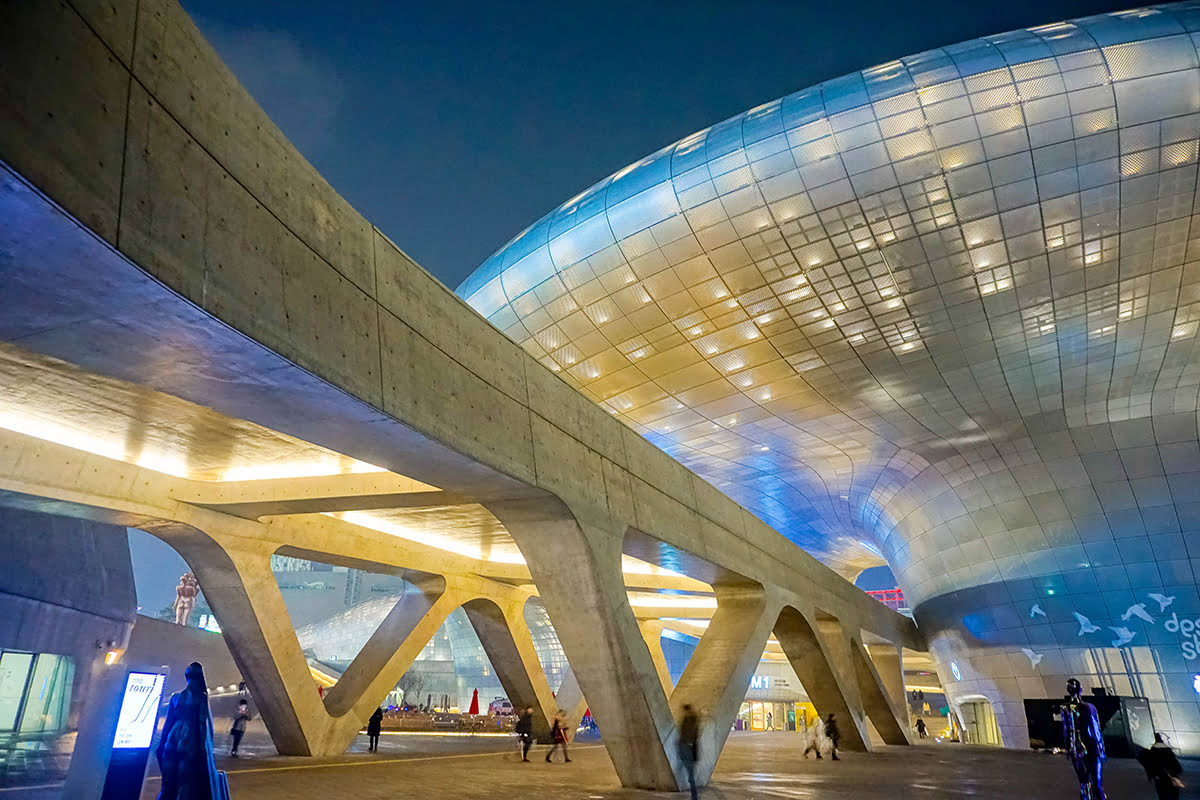 4. What to Buy in Seoul: Traditional Hanbok at Dongdaemun Design Plaza
A hanbok isn't just traditional Korean clothing. It's a statement of classic elegance. It's probably why this distinctively colorful shirt and wraparound skirt outfit is still worn on special occasions. Then again, its rising popularity among the pop culture-obsessed hallyu crowd may have something to do with its longevity. Whatever the reason, it makes a cool addition to anyone's wardrobe, and your best bet to get one in Seoul is by heading over to Dongdaemun Design Plaza. An eclectic range of traditional and modernized hanboks are available for your perusal. You'll also find various traditional clothing and accessories.
Fabrics
Buttons
Zippers
Custom Suits
A hanbok will set you back anywhere between 200,000 and 1,000,000 Won, or around $175 to $900 U.S. dollars. If you're planning on coming here, don't put it on your Sunday agenda: most of Dongdaemun Design Plaza is closed on Sundays.
5. What to Buy in Seoul: Character Socks in Namdaemun Market
It's important to have a strong sock game in Seoul. Korean tradition means that you remove your shoes when you enter someone's home. This means that your socks can express character. This may explain why the Seoul sock market is so steeped with "character socks," as in socks that feature celebrities, cartoon characters, and brand logos.
While you can find these unique foot wrappers at Myeongdong and subway kiosks, bargain-hunters may want to drop by Namdaemun Market for all their sock-purchasing needs. The sprawling market arguably provides the most traditional market of its kind in Seoul. This may make things a little intimidating for first-time visitors; the maze-like market can be tough to navigate, and it's perpetually packed with bargain hunting visitors looking for the bargains. But if you hang tough, there are plenty of sock bargains to be had. There are other cost-effective goodies to purchase as well, from electronics to home furnishings.
As is the case with Seoul's other markets, Namdaemun Market boasts an exciting street food scene. Most of the vendors congregate around Hoehyeon Subway Station, which may make it convenient for you to grab something delicious on the way back to your hotel after a successful sock run. Namdaemun Market is open 24 hours a day and experiences peak energy at night, but be warned – most of the market's vendors don't open on Sundays.
Explore more hotels and resorts near Namdaemun Market
6. What to Buy in Seoul: Ginseng at Seoul Gyeongdong Market
Ginseng may be the healthiest item you can buy in abundance Seoul. The herbal remedy has been known to lower stress, reduce cholesterol, and promote energy. It's even been said to have positive effects in the fight against high blood pressure and diabetes. Needless to say, it's earned its reputation as a Korean superfood, and Seoul Gyeongdong Market is a prime spot to buy some.
When you go to Gyeongdong Market, be prepared to find a wide range of ginseng products, including:
Natural ginseng
Ginseng health supplements
Ginseng candies
Ginseng teas
You'll even find the natural ginseng in various forms, such ginseng that's dried out and ginseng that's been steamed prior to being dried out. Despite the disparate products, you don't have to worry about the quality. If you find ginseng at Gyeongdong Market or anywhere else in Seoul, you can virtually be guaranteed it came from Korea.
You'll find Gyeongdong Market on the outskirts of Seoul's city center. It's roughly located about a 15-minute subway ride from Insadong. However, you may find its relatively remote location to be a welcome respite from the city's fast pace.
Explore more hotels and resorts near Gyeongdong Market
7. What to Buy in Seoul: Affordable Fashions in Hongdae District
Located nearby Hongik University, Hongdae is a popular hangout spot for Seoul's young, studious crowd. It's also an area that knows its clientele. You won't see high-end shops like Lotte Department Store here. Rather, you'll see boutique stores selling terrific clothing at prices that fit the typical college kid's budget.
Don't let the fact that these stores are in a college district fool you. Quite a few of the stores that line Hongdae's streets are transplants from the more expensive Myeongdong section of Seoul. (According to local rumors, these places move addresses because the rent's cheaper.) You won't get the supercharged buzz here that you'd get from hanging out at Myeongdong, but this may not matter to you if saving some money is your ultimate endgame.
Besides, Hongdae has a fun, funky vibe that's worth checking out. The area is augmented with street art, buskers, and the occasional festival. Add these elements up, and you have a unique energy that's worthy of experiences.
Explore more hotels and resorts in Hongdae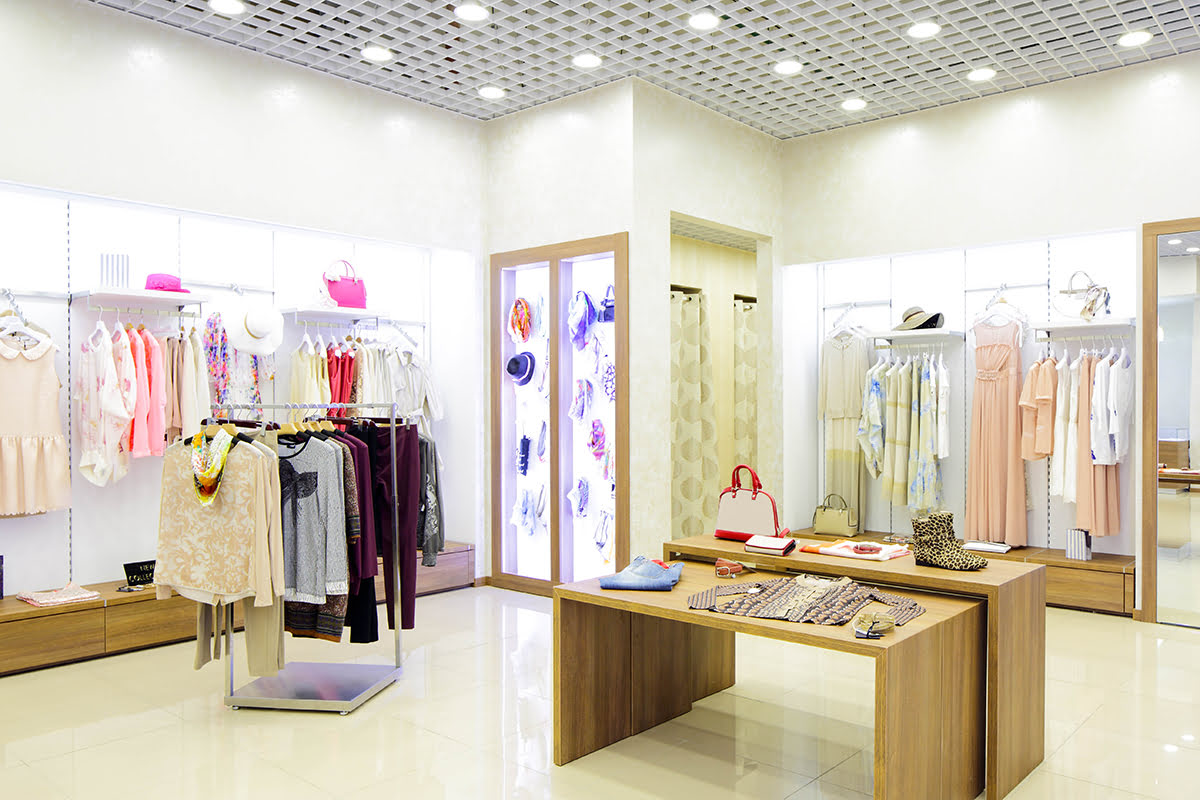 8. What to Buy in Seoul: Luxurious Clothing & Accessories on Apgujeong Rodeo Street
If you're arriving at Seoul with a lot of fashion-fueled money to burn, then Apgujeong is the place to be. Located in Gangnam, this area has been known as the city's trend-setting mecca since the early '90s. Its epicenter is Apgujeong Rodeo Street, and while its focus has slightly altered to focus less on traditional luxury and more on trends, its reputation for being the place for all things fashionably posh has held steady.
Apgujeong Rodeo Street doesn't shy away from its luxe reputation one bit. You'll find a venerable who's who of luxury brands here, like Gucci, Salvatore Ferragamo, and Prada, to name a few. Look beyond these well-established brands, and you may find some trendy looks designed by emerging talents that may knock you off your feet ad a much lower price. When you're done filling your bags with high-end merchandise, you may want to take a moment to take in the wealth of plastic surgery shops that are located around the area.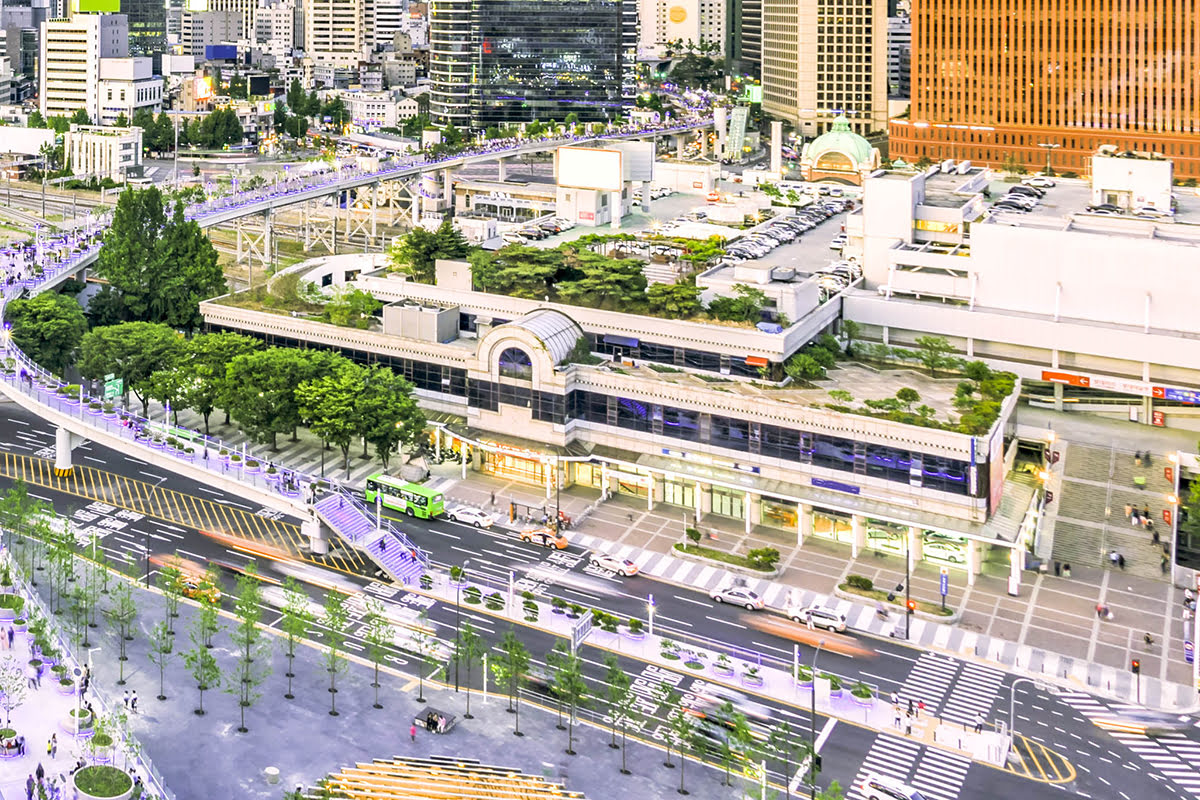 9. What to Buy in Seoul: Snacks at Lotte Mart
A visit to Seoul isn't complete without a trip to Lotte Mart. That's high praise for a discount store, but it's one that becomes justifiable the moment you walk down its food aisles and encounter the abundance of wonderful snack items on the shelves.
If you've never been to Lotte Mart, you need to know a few things. Firstly, you're going to see snacks you've never seen before, including snacks featuring flavor combinations you've never even thought of before. Secondly, you should know that the snacks are delicious no matter how esoteric they appear. Finally, you should expect to walk out of Lotte Mart with a full bag of goodies.
Some of the snacks you'll encounter include:
Banana milk
Red bean cakes
Honey butter chips
Crab chips
Tteokbokki crackers (spicy rice cakes)
Wasabi nuts
While there are several Lotte Mart's around Seoul, the one you'll want to go to is the main location at Seoul Station. Because it's subway adjacent, it's easy to get here via public transportation. You can also make this venue the last stop of your Seoul getaway. Lots of people do, and the store makes it easy for this type of visit by offering luggage and locker storage. They also rent baby carriage strollers in case you're traveling with little ones.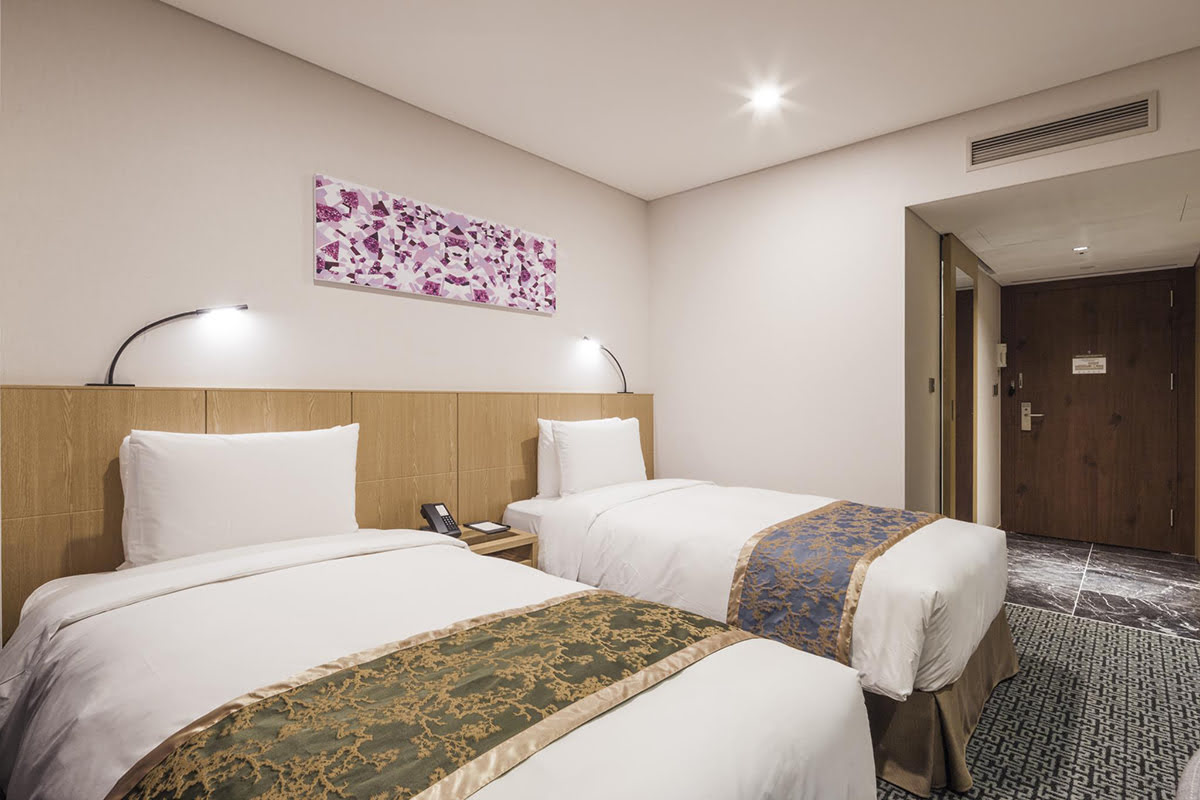 Explore more hotels and resorts near Lotte Mart
Other Items to Buy in Seoul
Honing in on a specific gift in one of Seoul's different neighborhoods is a great way to explore the magic this city has to offer. At the same time, there are several cool things that you can buy all over the city, regardless of your location.
Dried Seaweed
Also known as kim, dried seaweed is a very popular grab and go snack that's popular with the locals. You'll see the seafaring plant marketed in numerous forms, from thin wraps ready to be paired with rice to dried up shreds. Some are seasoned with different flavors. Regardless of their shape or what's sprinkled on them, they're delicious. They're healthy, too. seaweed is loaded with several essential vitamins, including calcium.
Nail Clippers
Nail clippers are a big deal in Seoul. Specifically, cute nail clippers that tap into Japan's kawaii culture of cuteness. Stands and kiosks around the city sell this essential self-care item, which is adorned in either bright colors, adorable animal faces, or both. They make great and unique gifts for the folks back home, especially since they only cost 1,000 Won a pop, which translates to roughly less than one American dollar.
Stationery
Stationery stores are all over the place in Seoul, and a lot of them seem to specialize in items that can easily fall into the kawaii category. The larger franchises tend to have a better selection, but there are plenty of smaller, independent stationary shops to be found if you want to support local business.
Chopsticks
Eating with chopsticks is an essential skill in Seoul. So much so, the city's supermarkets carry a rather eclectic selection of the dining utensils. Some of the sticks are stainless steel, while others come festooned with beautiful, ornate designs.
Backpacks
In Seoul, backpacks aren't necessarily used to lug around textbooks. They're bona fide fashion accessories. The high-end models have sleek designs that make them look like oversized luxury purses, and they can have the price tag to match. Some luxury backpack models can cost more than 400,000 Won, or more than $350 U.S. You'll find a wide range of backpacks in Seoul's major markets and districts, such as Myeongdong and Dongdaemun Market.
Hadong Tea
Hadong tea is an elegant Korean tea that comes from a region known for using time-honored traditional production methods. The beverage tends to be a little more viscous and more savory compared to the average tea; when you add its perceived health benefits into the mix, you have a drink that's considered a little bit of a luxury item. You'll find them in various markets around Seoul, and they'll routinely be a few Won more than the typical brand. But its flavor makes the it worth the splurge.
Explore more hotels and resorts in Seoul