The districts of Ximending and Songshan are well-known and popular Taipei shopping destinations. But Taipei is filled with shopping malls, markets, underground shopping malls, and of course the famous open-air night markets.
Shopping Malls in Taipei
Taipei has a wealth of indoor shopping malls scattered all over the city, and you can find anything and everything. Each shopping mall has a different feeling and theme with some packed with high-end retailers and others full of discount outlets. Indoor shopping malls provide opportunities to shop in comfort and get out of the heat or rain.
Taipei 101
Taipei 101 is the tallest tower in Taipei and held the title of the world's tallest building from 2004-2010. The upper floors house business and finance offices, while the lower floors are home to a food court and luxurious shopping. The Taipei 101 shopping mall features high-end luxury shopping from around the world.
Shin Kong Mitsukoshi
Shin Kong Mitsukoshi is an international department store chain headquartered in Japan with locations across Asia and Europe. Shin Kong Mitsukoshi carries a variety of women's, men's, and kids' clothing and accessories as well as cosmetics, décor, and domestic goods.
Breeze Center
Songshen district's Breeze Center shopping center is more of an American-style mall with much natural light, a cinema, and plenty of things for kids and families to do. Much of the shopping is centered around high-end brands, including watches and luxury goods, and there is a stylish wine bar on the lower level.
Neo19
Taipei's Neo19 shopping center is a fitness and entertainment themed mall. Shops include restaurants, convenience stores, fitness and wellness studios, and a Nike experience shop. Food choices abound in this modern shopping mall.
Underground Shopping Malls in Taipei
Taipei is a very dense city with not a lot of free space. Many shopping malls in Taipei are tucked away underground where they don't take up valuable space on the street. These underground shopping malls are filled with shops, restaurants, snacks, and entertainment. They also provide a welcome break from the weather.
Taipei Main Station
Taipei's central train station and transit hub, Taipei Main Station, is attached to a large underground shopping mall filled with shops, entertainment, and restaurants. Taipei City Mall stretches under Civic Boulevard and is full of clothing shops, food stalls, cafés, and sit-down restaurants.
East Metro Mall
Taipei's East Metro Mall is an underground shopping street stretching between Jhongxiaofusing and Jhongxiaodunhua metro stations. There are 17 exits from the mall that lead to the surrounding above-ground shopping districts. At the Jhongxiaofusing entrance, you will find an ever-changing collection of artwork from various Taiwanese artists.
Zhongshan Metro Mall
The Zhongshan Metro Mall was the first underground shopping mall in Taipei. It stretches over 800 meters from Taipei Main Station to Shuanglian Station with 10 exits along the length of the mall to the street above. The mall includes the usual retail outlets but also has a free art gallery with frequently-changing exhibitions, and a space that is conducive to sitting and people-watching. Zhongshan Metro Mall has a "book street" which has been developed by a major bookstore chain to encourage reading.
Markets in Taipei
Outdoor markets are a great place to get a feel of the energy in a city. Taipei is famed for its shopping opportunities and has plenty of open-air markets open day or night. The night markets are popular places for Taiwanese food and great late-night snacks.
Shilin Night Market
Shilin Night Market is arguably Taipei's most famous market and is a big part of the local nightlife. It is packed with flavors from the many food stalls and there are plenty of stalls selling local merchandise. Food choices include bubble tea, giant fried chicken steak, stinky tofu, and the famous oyster omelette. Shilin Night Market is a perfect spot to taste traditional Taiwanese foods.
Ningxia Night Market
Bustling with activity, Ningxia Night Market is packed with food and snacks. A large part of the market is focussed on savoury food and treats, while the remainder of the market has shops and games. Ningxia Night Market can be accessed by walking from the Shuanglian MRT station. Ningxia Night Market is all about the food!
Raohe Night Market
As with many markets in Taipei, Raohe Night Market is packed with food stalls selling Taiwanese favorite treats and of course bubble tea. The Raohe market also features unique shops and stalls with carnival games and prizes. Roahe night market is easily accessed by the MRT green line 3 at Songshan station at the eastern end of the market. Ciyou Temple is also a nearby attraction dating from the Qing Dynasty.
Huaxi Street Night Market
A quirky tourist night market, the Huaxi Street Night Market is also called Snake Alley and is known for selling unusual eats. Out of the ordinary foods available here include snake meat, turtle blood, and deer penis wine. Try the snake blood if you think you can stomach it. The market is open day and night, and the entrance is marked by a large red archway.
Guangzhou Street Night Market
Spend some time in the more traditional Guangzhou Street Night Market for a more local market experience. Still packed with food, games, and entertainment, the market is a lively night spot. There aren't as many clothing or souvenir shops at Guangzhou Street Night Market, as it is mostly about the food. Located near Longshan Temple, Guangzhou Street Night Market is very near the city center.
Most Popular Taipei Shopping Districts
Taipei is full of great shopping malls, sure, but some of the best and most unique shopping experiences can be found in some of the city's diverse shopping districts. Each of these districts has its own unique character and vibe. Check out a few of Taipei's distinctive shopping districts to find some unusual buys.
Ximending
The vibrant Ximending district is an artsy area popular with young people. Home to fashion, theatre, Taiwanese hair salons, tattoo shops, and unique restaurants and bars, the lively Ximending area is almost always busy. The historic Red House Theatre is located here and the area is LGBT friendly. The Ximending Pedestrian Area is most easily accessed from Exit 6 of Ximen MRT Station.
Songshan
The Songshan District is an area that encompasses the Breeze Center and Pacific Sogo. Pacific Sogo is a department store with clothing and cosmetics. It is located close to the Zhongxiaofuxing metro stop. The Wufenpu area of Songshan has row upon row of discount clothing shops with different deals according to the day of the week.
Longshan Temple
The area surrounding the famous Longshan Temple, sometimes called Lungshan Temple, is full of shopping streets with unique shops. Browse the herbs along Xichang Street, or flit in and out of the pet shops in the area specializing in birds. The Chinese Longshan Temple is probably the best-known temple in Taiwan and was built in 1738.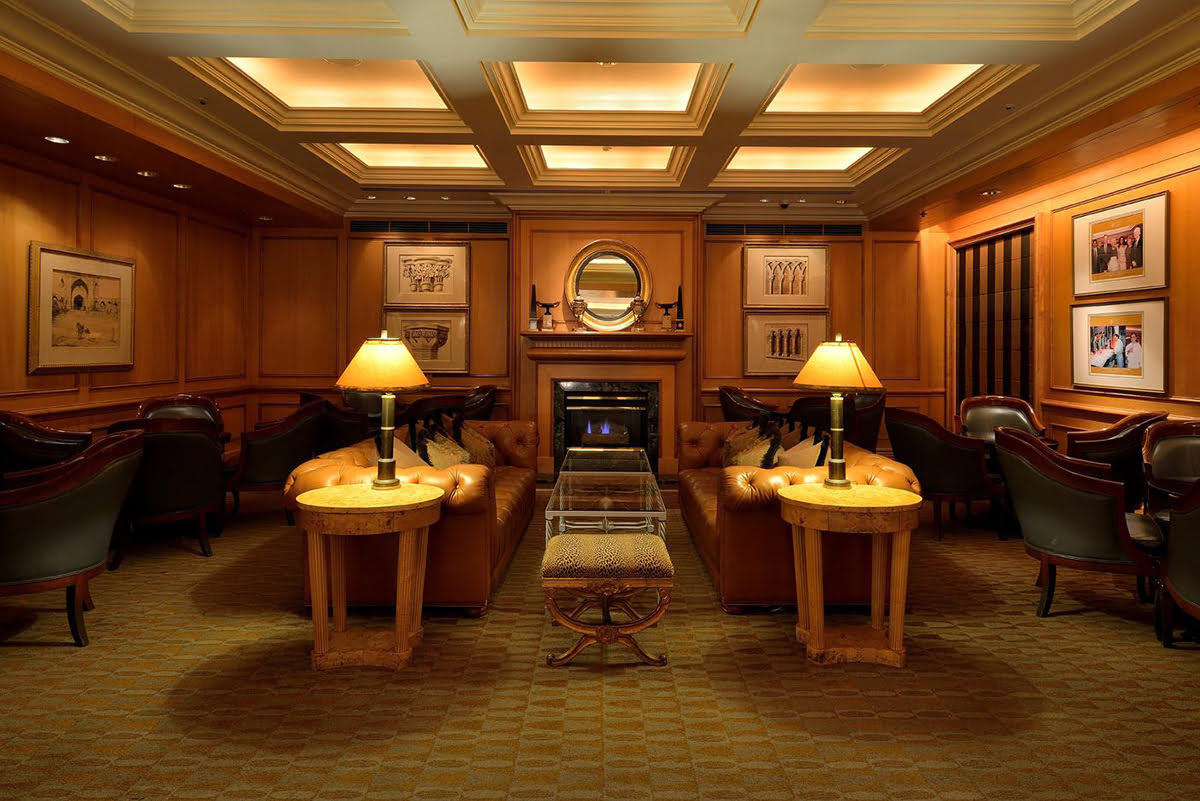 Hotels in Taipei
Taipei has a range of hotels and accommodation options. Look for simple hostels or 5-star hotels to suit your accommodation tastes and budget.
The Sherwood Taipei Hotel is a highly-rated 5-star hotel located at 111 Min Sheng East Road, Sect. 3,, Songshan District, Taipei, with free wifi in all the rooms.
The 4-star Hotel Riverview is located at 77 sec 1, Huan Ho S. Road, Ximending, Taipei in the fashionable Ximending district and boasts a currency exchange and airport transfers.
Taipei M Hotel is a 3-star hotel located at No.64, Sec. 1, Hankou St., Taipei Main Station, Taipei, with free wifi and an airport transfer.
Check in, Step out
Check in to Park Taipei Hotel, located at No. 317 Sec 1 Fu-Xing S. Rd., Daan District, Taipei. This 4-star hotel is very near to public transit and has free wifi in all guest rooms. Step out to Da'An Forest Park. Da'An Forest Park is a peaceful ecological park with roads and paths lined with trees, flowers, and sculptures.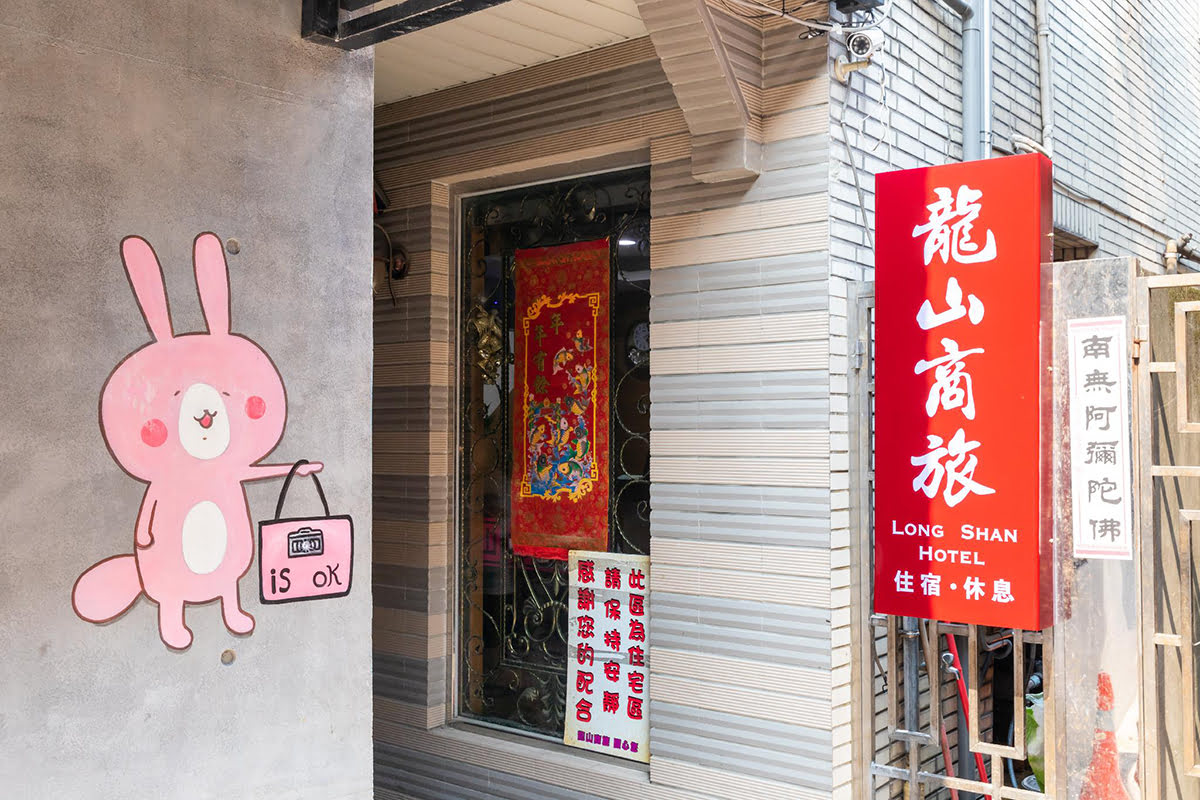 Check in, Step out
Check in to Long Shan Hotel located at No.13-1, Ln. 125, Sec. 1, Xiyuan Rd., Wanhua District, Taipei, for a basic hotel with free wifi and daily housekeeping. Step out to the National Taiwan Museum, the oldest museum in Taiwan, with a large collection of anthropological and biological artifacts.
Check in, Step out
Check in to Amba Taipei Songshan, located at No.8 Section 7 Civic Boulevard, Xinyi District, Taipei, which is a 4-star hotel close to public transit and with free wifi in all the rooms. Step out to the Rainbow Bridge, which lies across the Keelung river. The foot and bicycle bridge is supported by steel cables and has a distinctive red S-shape design. It is lit up at night and is a popular photo spot.