Shopping in Taipei is fantastic and fun, but with so many interesting items to choose from at the markets and shops, it can be hard to select what to buy in Taipei. This guide will take you through some of the best markets in the city, as well as highlight some of the best Taiwanese souvenirs to take home.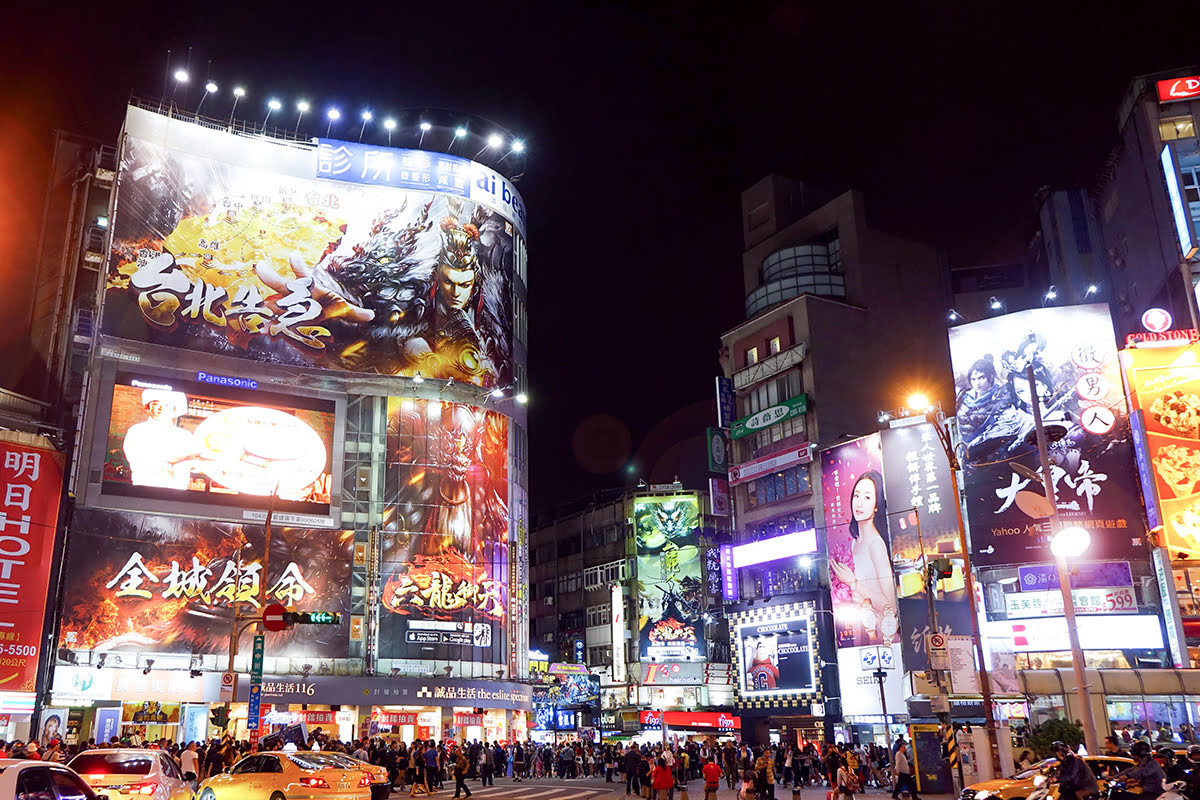 What to Buy in Taipei: Night Markets, Bazaars, and More!
Taipei is a city that was made for shopping. With reasonable prices, more markets and night markets than you can shake a stick at, as well as amazing street vendors, ultra-modern shopping malls, and more, you really can shop 'til you drop in Taipei. Instead of grabbing something at the airport or at the hotel gift shop, get out and get exploring in Taipei and bring home some truly unique gifts that you can't get anywhere else.
Your trip to Taipei will be unforgettable, so why not bring back some gifts with you that really stir up happy memories – or truly bring joy to the recipients, instead of the typical, junky touristy trinkets that most people return home with? This guide will help with knowing what to buy in Taipei, and where to buy it, helping to ensure that you only bring back the very best souvenirs from your vacation in the city!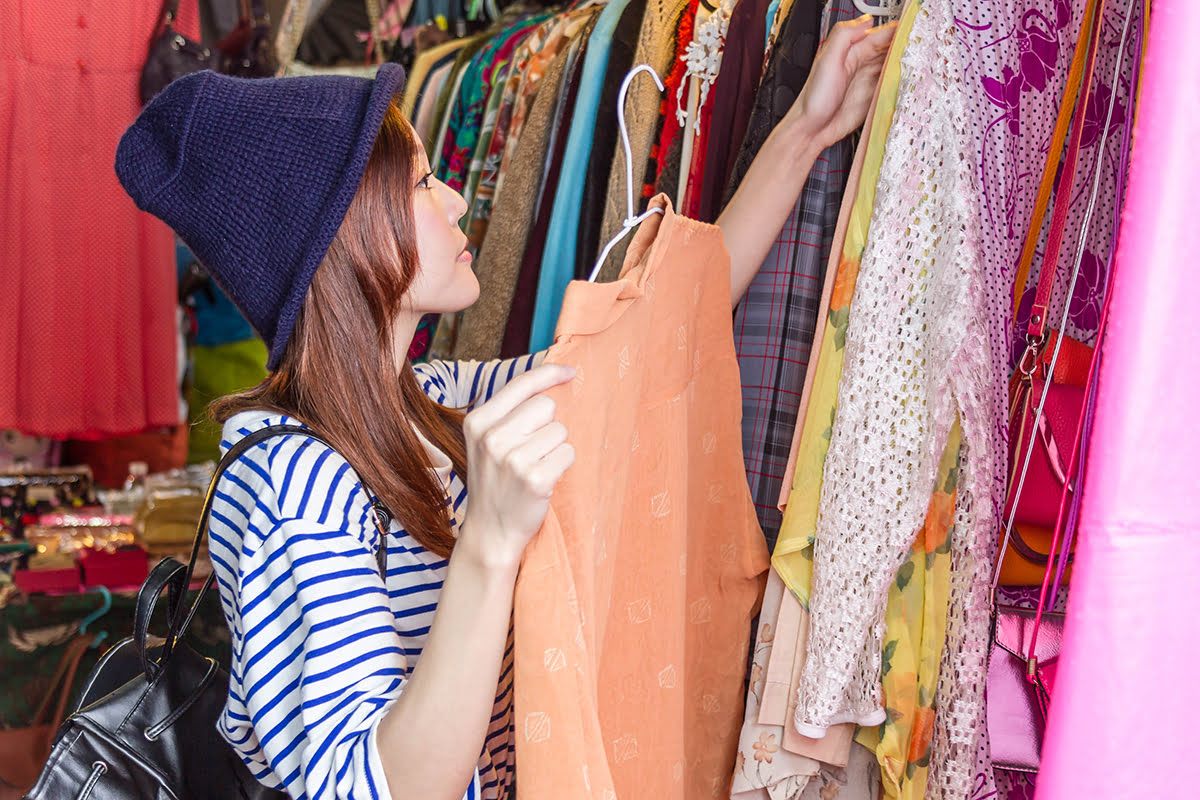 What to Buy in Taipei | Shopping in Taipei
Shopping in Taipei is a fantastic experience, as long as you know what you're getting yourself into before you start shopping. Because there are so many great locations to shop at, and so many interesting items to choose from, knowing what to buy can be a challenge. These hints for shopping in Taipei will have you shopping like a pro in no time!
Many places in Taipei are cash-only! While North Americans are somewhat addicted to their credit and debit cards, there are many places in Taipei that are cash-only. ATMs are conveniently located at convenience stores, as well as banks, so be sure to either bring lots of cash with you or load up before heading out for the day.
Taipei gets hot in the summertime, so wait until the sun sets before heading out! Because Taipei gets really hot in the summer, many locals choose to do their shopping when the sun isn't in the sky. Either shop at air-conditioned locations during the day or wait 'til the evening to explore some amazing night markets!
Taipei is crowded and busy, so pack your patience. Don't leave your shopping until the last second as you may find that you miss out on some items if you wait too long. Markets and public spaces are busy, so expect to have to line up for some stores/stalls. Be sure to plan enough time for shopping to avoid disappointment.
Haggling is expected in Taipei. In Taipei, it's common for individuals to haggle over the price at markets. This might be challenging if you don't speak any Chinese, but bring a local friend with you if you're looking to get the best prices – though, even at full price, most items are reasonably priced in Taipei.
Learn some Chinese before traveling to Taipei. While you will most likely be able to get by with English in Taipei, if you plan on visiting locals shops and markets (which you should), it's a good idea to know some Chinese. Alternatively, consider downloading an app that can be used offline to help you get by in Taipei.
Taipei was made for shopping and with a little knowledge and some preparation, you can make sure that you bring back some of the best Taiwanese souvenirs from your trip. Make memories that last a lifetime and bring home some truly special souvenirs that remind you of your amazing time in Taipei.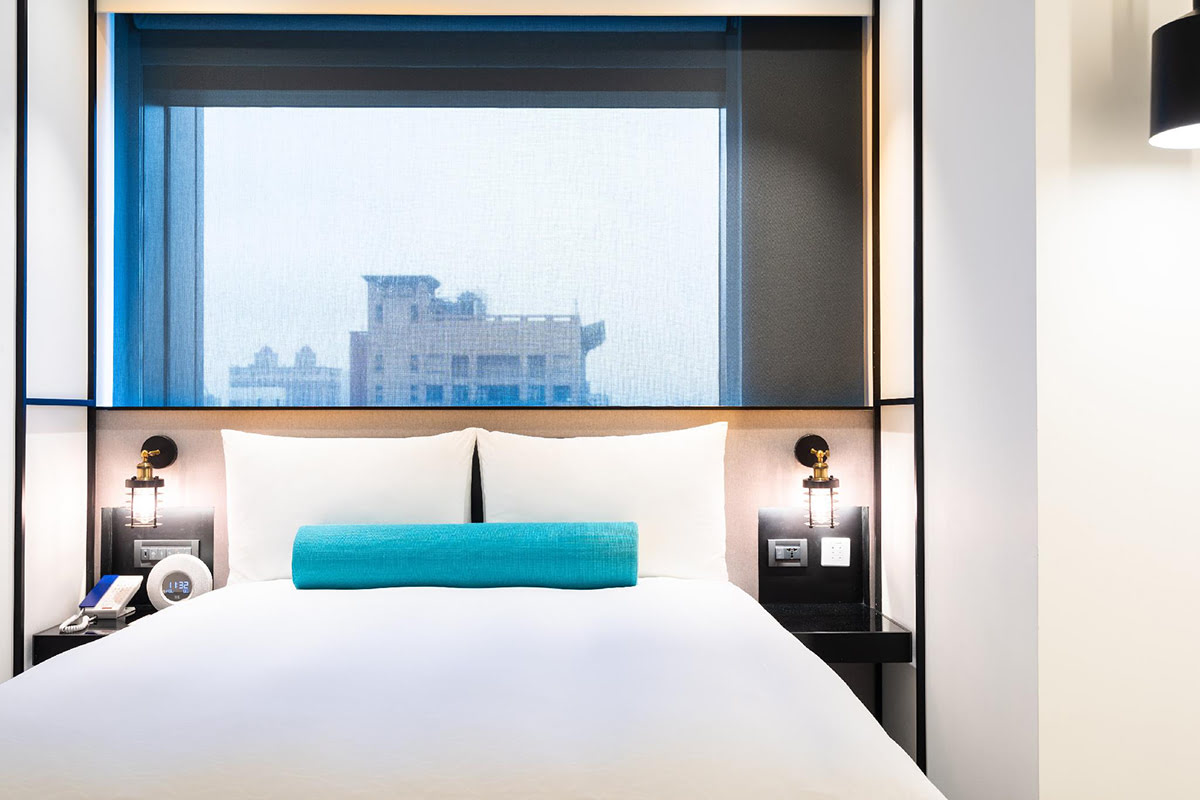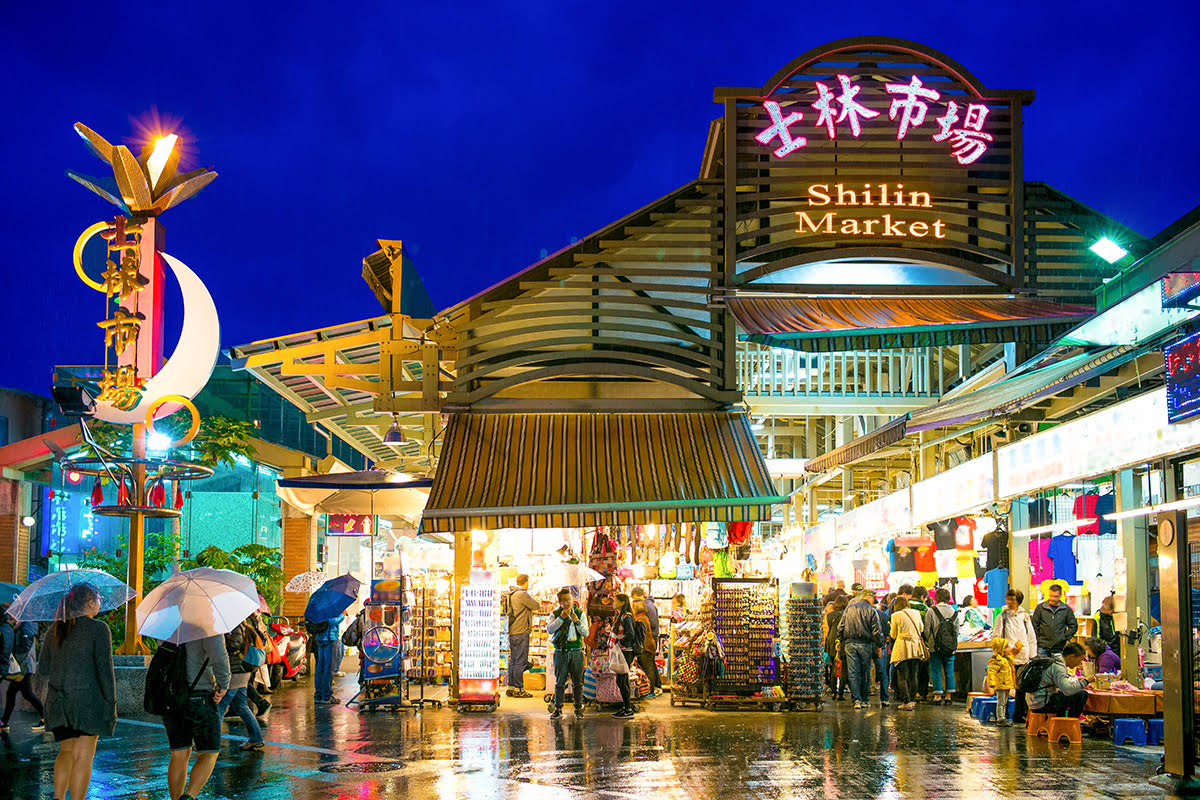 What to Buy in Taipei | Explore Taipei's Amazing Night Markets
Taipei is known for its fabulous night markets, which are an integral part of everyday life in Taipei. Families head out together to eat, do local shopping, and socialize at these vibrant markets. Step into the night markets and enjoy a piece of Taiwanese culture while you search for what to buy in Taipei!
While Taipei's night markets are known for their amazing foods, they are also a great place to get locally made items, including art and other gifts that you can only get in Taipei, as well as other popular souvenirs, clothing items, electronics, pieces of jewellery, and much more! If you're in Taipei for a visit, be sure to spend some time shopping in the night markets as great gifts are just waiting for you!
1. Shilin Night Market
Considered one of Taipei's most famous markets, and one of the largest, the Shilin Night Market is a great destination for visitors who are looking for delicious food and fantastic shopping. With hundreds of food vendors located in this night market, fill up on snacks before heading out into the thick of it.
Choose from vendors that sell shoes, bags, electronics, jewelry, and plenty of trendy clothing items. If you're looking to experience the uniqueness of Taipei, then a stop at the Shilin Night Market is mandatory and, who knows, you may just be able to find the perfect souvenirs for yourself and lots of fun items to bring back as gifts for friends and family.
Transit nearby Shilin Night Market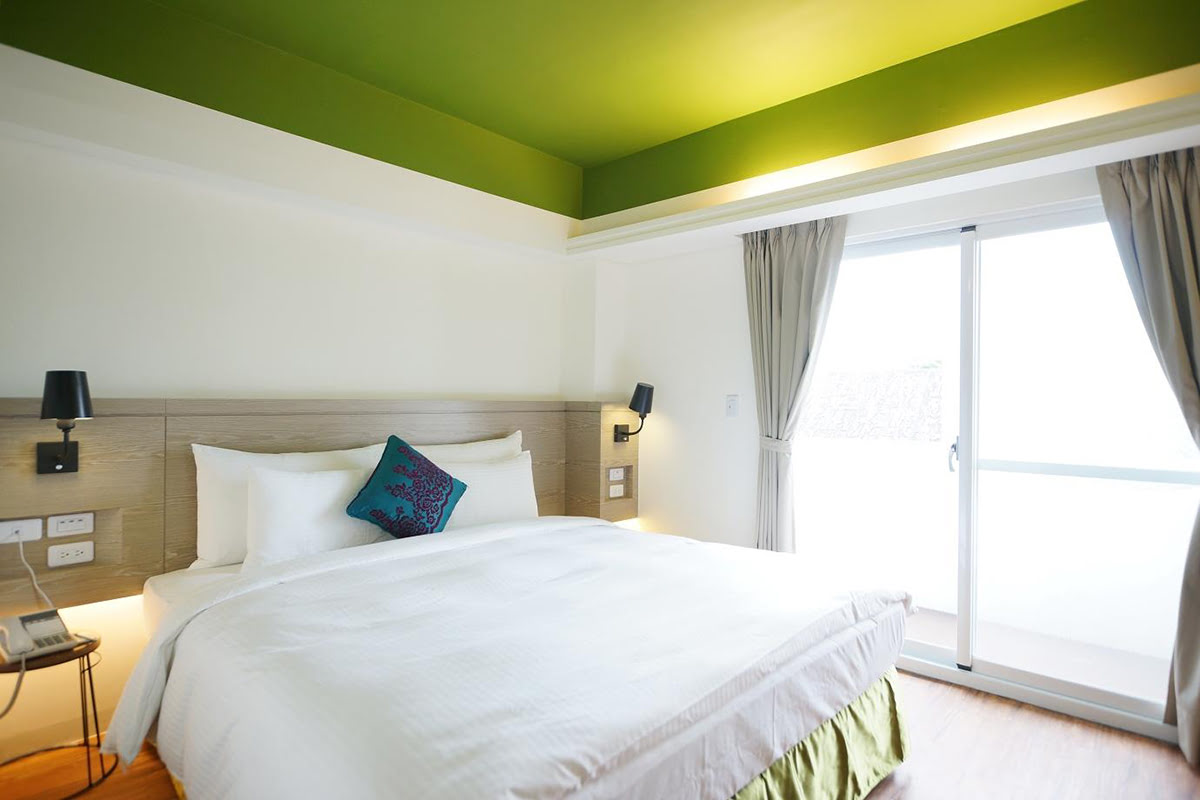 2. Longshan Temple Underground Shopping Bazaar
Located nearby the famous Longshan Temple, the Longshan Temple Underground Shopping Bazaar is an underground shopping center that has 4 different levels. If you are looking for distinctly Taiwanese gift items, then the Longshan Temple Underground Shopping Bazaar is a great place to shop. With tons of foods to choose from, cultural activities like fortune telling, as well as great opportunities to shop for clothes and shoes, this is a lovely area in which you can experience an important part of Taiwanese culture, while also getting some souvenirs for yourself.
Transit nearby Longshan Temple Underground Shopping Bazaar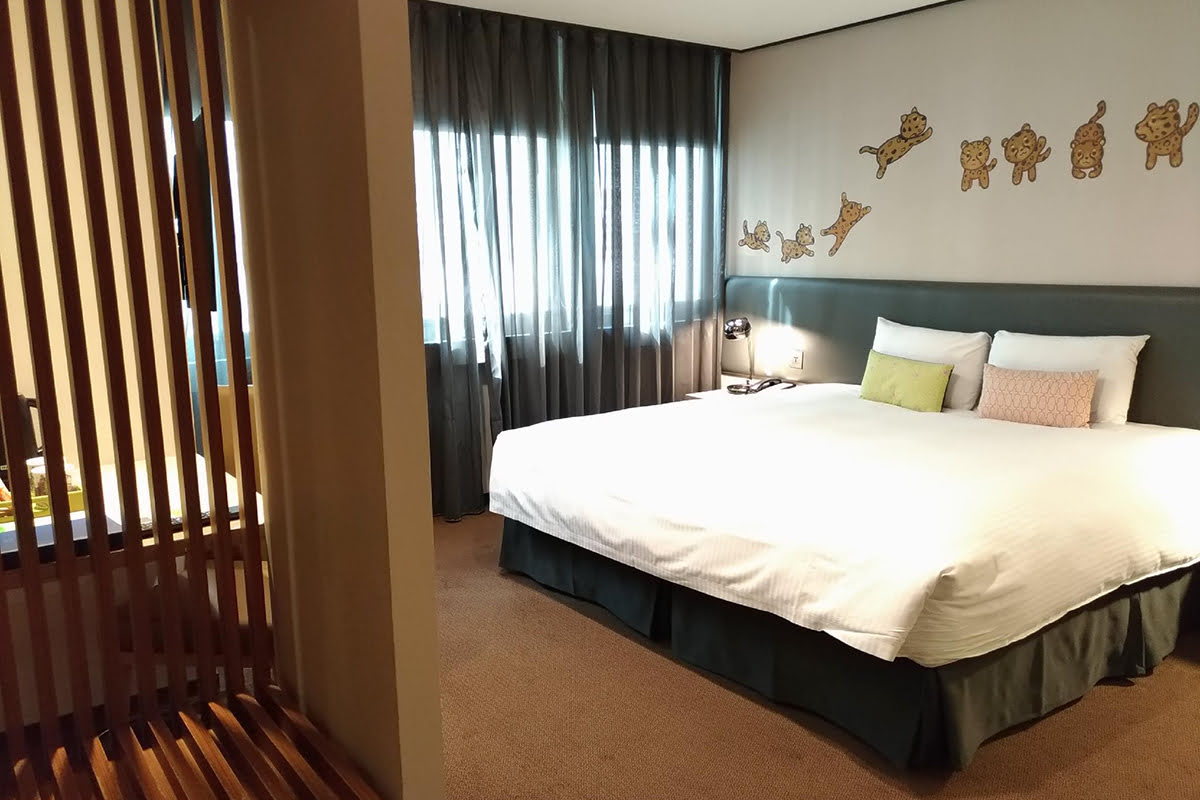 3. Ximending Shopping District
The Ximending Shopping District isn't a night market, but this pedestrian-only, outdoor shopping center is too big not to include on the list of markets that you should visit in Taipei. Often dubbed the Harajuku of Taipei, the Ximending Shopping District is a cultural hotspot and popular with both locals and tourists. With a variety of fashion items, trendy shops, restaurants, and more, the Ximending Shopping District makes for a wonderful place to visit if you are looking for unique gifts in Taipei, though the costs may be a little higher than some of the smaller markets.
Transit nearby Ximending Shopping District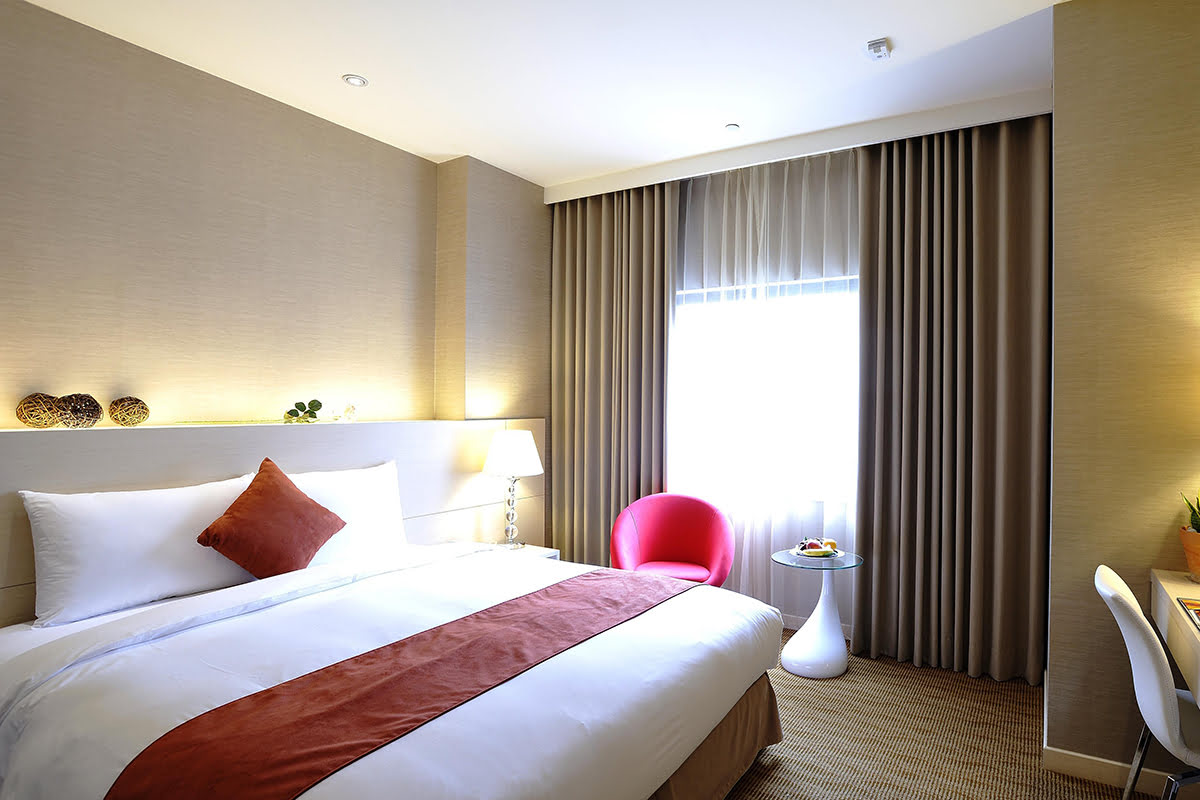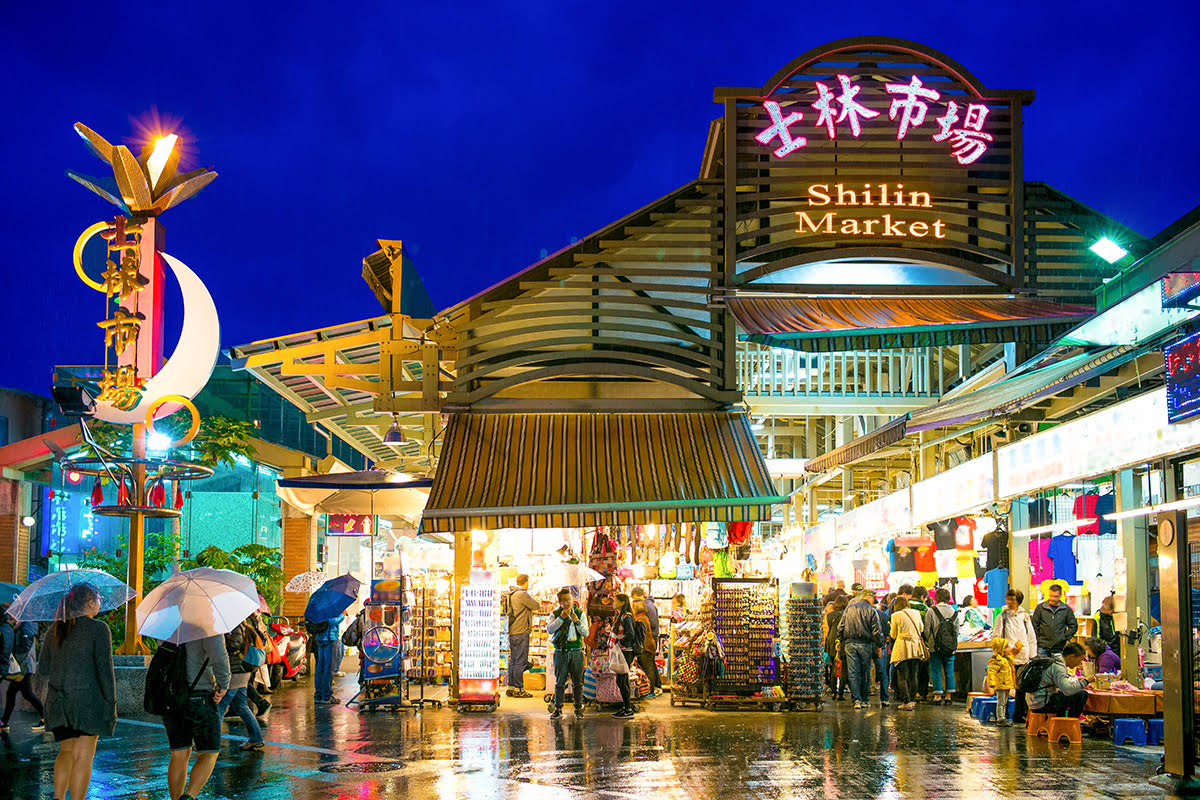 What to Buy in Taipei while Shopping
Taipei is a wonderful city that is known for its great shopping opportunities, but with so many different locations to choose from, it's hard to know what to buy! But don't worry as this guide will highlight some of the best Taiwanese souvenirs available in Taipei and can help make sure that you choose the very best souvenirs to bring home with you after your journey in the country.
Pineapple Cakes: Famously delicious, Pineapple Cakes are a delicacy in Taiwan, and are incredibly popular in Taipei. Fresh, or packaged, don't forget to pick up some of these delicious treats during your stay in the city – though you can save the packaged cakes for your trip home!
Amazing Jade: Taiwan is famous for its beautiful jade and this precious gem is incorporated into trinkets and other keepsakes and makes for a very special gift or an extra special souvenir for yourself! There are plenty of jade markets around Taipei, so be sure to check them out before leaving the city.
Taiwanese Tea: If you have a tea-lover in the family, or you are a tea fan yourself, Taiwan is famous for its tea (oolong tea, black tea, green tea, white tea) and it's a great idea to stock up on this local item when you're in town.
Chinese Knots: These traditional crafts are symbols of luck and have a deep significance in the local culture. Though different knots have different meanings depending on their shape and size, they are often purchased as gifts and used as decorations, or worn for good luck.
Taiwanese Art: The local markets and smaller shops that fill the markets in Taipei are full of local artwork. Instead of purchasing a mass-produced postcard, why not support a local artisan's work for one of your souvenirs? There is lots of hand-made art available to purchase in Taipei. Whether you're looking for paper crafts, oil paintings, or handmade baubles, there's so much Taiwanese art to choose from.
Oil Paper Umbrellas: These beautiful, painted umbrellas have been used traditionally in Taipei for years and make a fantastic gift for someone special. Or, purchase one of these umbrellas for yourself and impress your friends by artfully showing it off in your home when you return!
Choosing what to buy in Taipei can be a challenge, but with this guide and a little planning, you'll bring home gifts that everyone will love. And, more than that, you'll be able to find souvenirs for yourself that will help you remember the amazing time you had in Taipei for years to come!
What to Buy in Taipei – Transportation Options in Taipei
Taipei is a very well-connected city and you will likely find yourself making use of public transit during your stay. Served by the Taipei Metro, the regional bus services, and regional trains, it's very easy to get around Taipei without needing to drive. The metro is especially convenient as the signage is in both English and Chinese, so figuring out where to get on, and which stops to get off at, shouldn't be a problem at all.
During your visit, you may find that you end up needing to use the regional bus services to get to and from some of the smaller destinations. But not to worry, the bus system is almost as easy to navigate as the metro. Here are a few transportation tips that you can use while you are traveling in Taipei:
Purchase an Easycard to easily pay for your transit in the city. Easycards are a fast and convenient way to pay for both bus and metro fares and can be purchased at either metro stations or at convenience stores. These cards eliminate the need for change and only charge you for the correct fare (which is a lifesaver if you're not sure if you've switched zones or not).
You pay at different times on the bus! Some buses require that you pay when you get on, and for some trips, it's required that you pay when you exit the bus. There should be signage above the driver's head to indicate when you pay (this character上, Chinese for on, indicates that you pay when you get on the bus, and this character 下,Chinese for off, indicates you pay when you exit the bus). If the signage changes from on to off, or off to on, then you need to swipe your Easycard again to pay for the additional zone.
Plan your route and get to where you need to be on time. It's always a good idea to leave a little earlier if you have somewhere you need to get to on time (like a reservation for dinner). Additionally, you should plan your transit route ahead of time to make certain that you can get to and from your destination.
Taipei has many wonders to share with you and, with these tips, you're sure to find some of the best Taiwanese souvenirs to buy during your trip!
Discover more apartments and hotels in Taipei