South Bank is an important area of the city of Brisbane. It refers to the area along the Brisbane River. For those that are visiting the city of Brisbane for the first time, This vibrant area is likely to be an important destination for you. That's because it is a valuable cultural and entertainment district in the city. It is also a valuable educational and recreation center for the region. For those planning a visit to the South Bank area, there is plenty to do and see in this region.
South Bank Parklands
One of the best reasons to visit this area along the southern banks of the river is because it offers such an incredible, natural area to explore. Located along the south area of the river near the North Queensland area is South Bank Parklands. This parkland was first developed for the World Expo 2008 site, starting construction in 2007. It has become one of the most popular tourist attractions in the area because of the wide-open land. Each year, about 11 million people tour the parkland area itself for the scenic layout and nearby amenities.
Brisbane Convention & Exhibition Centre
Another South Bank Brisbane destination is the Brisbane Convention & Exhibition Centre
in the QLD. This location hosts various events throughout the year. There are 44 meeting and event spaces located in this area. There are also four large exhibition halls and three stand-alone auditoriums. The location has received numerous awards for the modern design and layout of the area – it is known from Melbourne and throughout Australia as a premium destination for conferences, trade shows, and business events. You can find information about what is happening here when you visit or when you see the location's website. You can phone them for more information as well. This is also an important street for the bank, museum, and other travel destinations.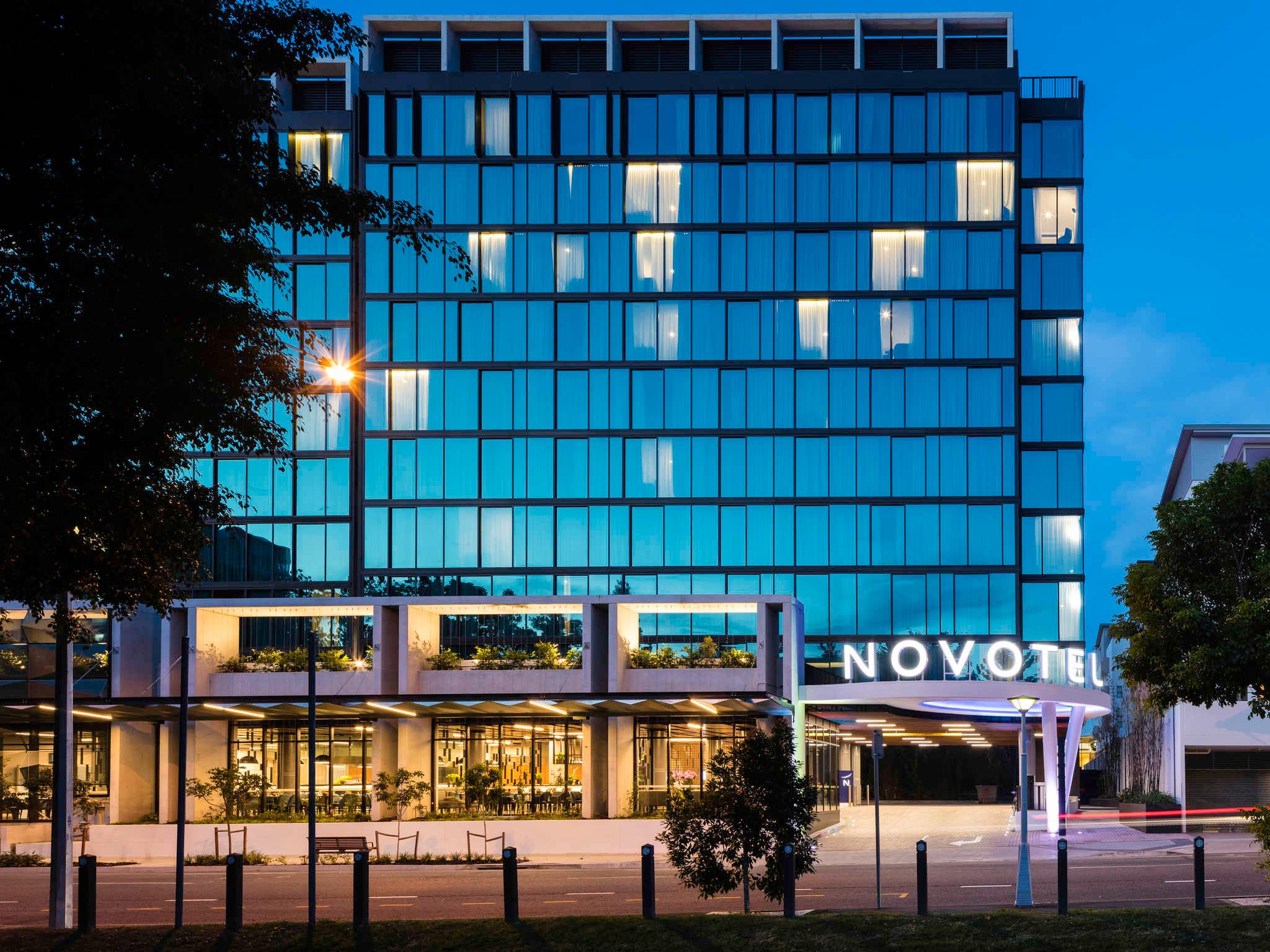 FIND & BOOK A HOTEL IN SOUTH BANK TODAY
Grey Street
Grey Street, along with nearby Little Stanley Street, is another location in Brisbane to explore. Perhaps what most people come to this area for is the food. You can eat from numerous fabulous restaurants here, find dining deals as well as plenty of upscale destinations worth exploring. When it comes to Gold Coast experiences, this area is particularly well known for its incredible food. However, there are also a number of shops in this area as well, including small boutiques. Visitor information can help individuals plan tours and find high-end boutique shopping in the South Brisbane area. If you are looking for a hotel in South Brisbane, Grey Street is also home to numerous options.
More Things to Do in South Brisbane
From Sunshine Coast to Gold Coast to the fabulous Islands in between, there is no doubt Queensland has much to offer. Yet, a trip to South Brisbane is sure to provide you with some of the best things to do in Queensland. This includes amenities such as the Queensland Cultural Centre, Queensland Maritime Museum, and Queensland College of Art, Griffith University. Many people come to the area for access to the performing arts and other entertainment in the region. Travelers can catch a show at Cineplex South Bank, or have a picnic at South Bank Parklands with a group of friends, and tour the Queensland Art Gallery after that. You can also take the train at Cultural Centre Station to connect to other areas of the city and even throughout Australia.