While Paris is loved for its wonderful cuisine, bars in Paris also have a reputation to uphold! Paris nightlife contains some of the best cocktail bars and cabarets in the world. Visit a bar at which Hemingway wrote or sip a cocktail in a Belle Epoch (Beautiful Era)-themed pub while surrounded by gorgeous, art nouveau architecture.

Paris Nightlife | Wine Bars in Paris
Paris, and all of France for that matter, is known for world-class wines. With offerings that include wine cellars to contemporary bistros, wine bars in Paris are the perfect place to pop a cork.
1. Le Baron Rouge
This wonderful wine bar is popular with locals and is a great place to visit if you're looking for a wine experience without all the tourists. Head up to the bar and take a look at the wine list that's written on blackboards. If you're unsure of what you'd like, choose a "Wine of the Month." Alternatively, if you're new at wine tasting – or just want some advice – you can ask the staff for recommendations. Le Baron Rouge also serves French snacks for less than 10 euros.
Address: 1 Rue Théophile Roussel
Transportation near Le Baron Rouge
2. Le Garde Robe
Located near the Louvre Museum, Le Garde Robe is a great wine bar to choose if you're looking for a relaxed atmosphere and natural wines. If you're not familiar with natural wines, this name simply refers to wines that have been processed with minimal chemicals and technology. Choose from a selection of fantastic wines at Le Garde Robe and be sure to pair your selection with some great food. If you're unsure about what would work best with your wine selection, the staff can probably point you in the right direction. With a fun atmosphere that sometimes spills out onto the streets, stop by Le Garde Robe the next time you're hunting for wine and enjoy the nightlife in Paris.
Address: 41 Rue de l'Arbre Sec
Transportation near Le Garde Robe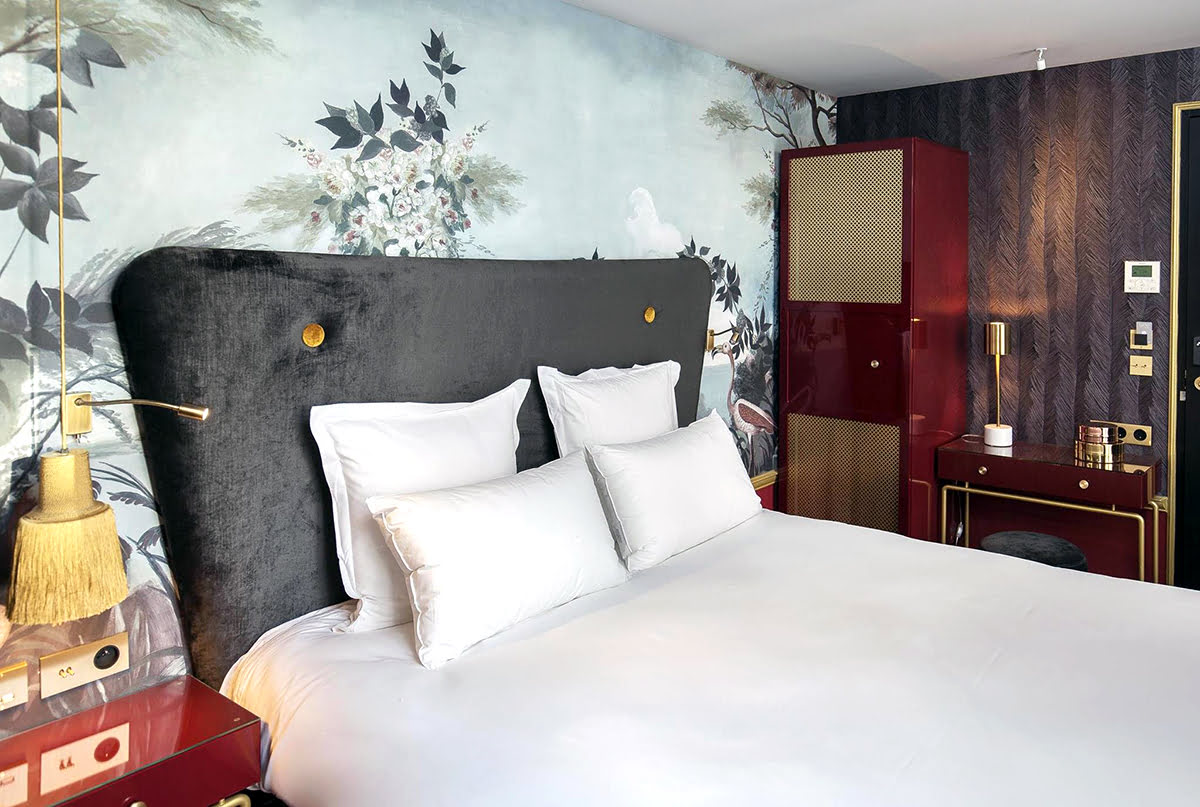 3. La Cave Du Paul Bert
Located inside Le 6 Paul Bert restaurant, La Cave Du Paul Bert is a small wine cave that packs a punch. Only large enough to seat about 10, the Paris bar is best visited early for patrons who want a seat. Choose from a special selection of wines and be sure to try one of the small, seasonal snack plates. If you're not sure where to start, the sommelier should be on hand to offer you some assistance when making your wine selection. La Cave Du Paul Bert is open until 11 pm but often stays open later when crowds gather to enjoy Paris nightlife.
Address: 16 Rue Paul Bert
Transportation near La Cave Du Paul Bert
Paris Nightlife | The Best Pubs and Dive Bars in Paris
Though pubs are often thought of as a place where the English go to get a pint, Paris also has a great selection of pubs, as well as quirky, hipster dive bars. Pubs in Paris often boast great beers (French and otherwise) along with hearty food, and these locations can be a great way to start your evening or end it.
4. The Green Goose
If you're a fan of craft beer, delicious homemade food, and a wonderful atmosphere, then The Green Goose bar in Paris is a great choice. With a selection of beer on tap, in addition to some bottled Irish craft beers, The Green Goose also serves an assortment of Irish pub foods. Additionally, The Green Goose has a great brunch menu that is open from noon to 4 pm every Sunday. The cost is 22 euros.
Address: 19 Rue des Boulets
Transportation near The Green Goose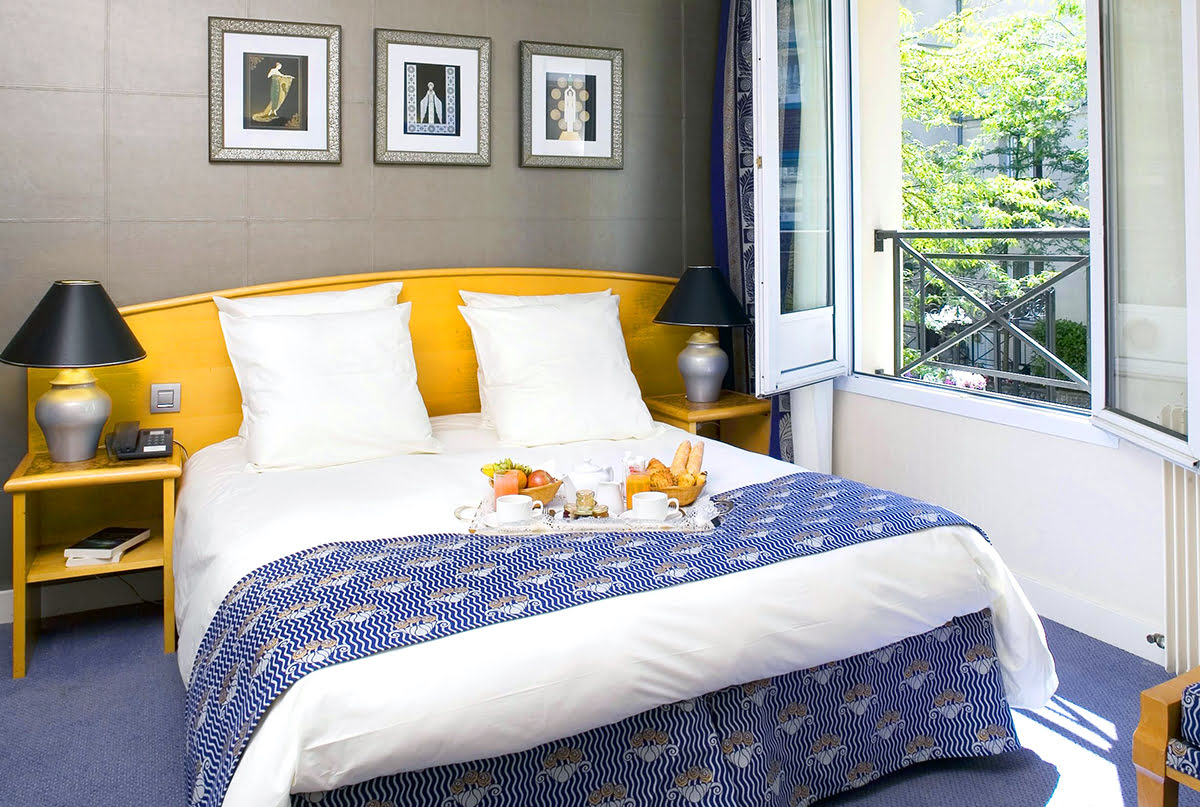 5. Le Pantalon
This pub in Paris offers a great selection of French beers on tap, and combined with its cozy atmosphere, amazing service, and wonderful happy hour (which includes a 3 euro pint), Le Pantalon is a wonderful bar to visit if you are looking for something inexpensive and cozy. Le Pantalon doesn't serve food, so this is purely a Paris bar.
Address: 7 Rue Royer-Collard
Transportation near Le Pantalon
Luxembourg RER Train Station
6. 10 BAR Odeon
10 BAR Odeon boasts the best sangria in Paris, and you'll also get to enjoy fun music in a great atmosphere, as 10 BAR Odeon has a jukebox! Make sure you bring cash to 10 BAR Odeon, as cards are not accepted. If you're hungry, the Paris bar offers a selection of meat and cheese snacks, but if you're looking for dinner, you may want to eat prior to arriving.
Address: 10 Rue de l'Odéon
Transportation near 10 BAR Odeon
Drink Like Celebrities at Cocktail Bars in Paris!
Paris was once known as the city to visit if you enjoyed a good cocktail bar. While cocktails in Paris fell out of favor after the early part of the 20th century, recently there has been a resurgence in popularity for cocktail bars, which is great for visitors to the city as you can again experience the fun and ambiance of a speakeasy in Paris. Whether you're looking for small and hip bars or classic bars that were once the haunts of celebrities, Paris has some great cocktail bars where you can wet your whistle.
7. Dirty Dick
If you're looking for a bar that screams "Tiki Bar," grab a cocktail at Dirty Dick! This eccentric bar in south Pigalle is a hipster's dream that features quirky décor (including bamboo furniture, colored lights, and stuffed animals), tiki glasses, and a wicked vibe.
Address: 10 Rue Frochot
Paris metro stations & transport near Dirty Dick
8. Bar Hemingway
If you're looking for a piece of the high life in Paris, stop at Bar Hemingway, located in Hotel Ritz Paris. Famous for once being the haunt of Ernest Hemingway, Gary Cooper, and Cole Porter, Bar Hemingway offers world-class ambiance and fantastic cocktails. Head Barman Colin Peter Field serves up amazing alcoholic concoctions, and Bar Hemingway is open from 6 pm to 2 am.
Address: 15 Place Vendôme, 75001 Paris, France
Paris metro stations & transport near Bar Hemingway
9. Le Syndicat
Considered by some to be one of the best bars in the world, Le Syndicat offers a bar experience like no other. With specialty drinks that help you "experience" the wonder of the monuments for which they were named (including the Louvre and the Moulin Rouge), Le Syndicat seeks to capture their cultural essence in a glass. Though it may sound a little highbrow, Le Syndicat maintains a great atmosphere that is easy to slide into.
Address: 51 Rue du Faubourg Saint-Denis
Paris metro stations & transport near Le Syndicat
Live a little! Cabarets with Dinner & Drinks in Paris
Paris is known for its traditional cabarets, so when you visit the city, it's good to make a point to visit at least one. If you're not familiar with cabarets, it's generally where people go if they are looking for entertainment with drinks and a meal. Paris has plenty of traditional – and lots of risque – cabarets!
10. The Moulin Rouge
This is it, probably the most famous cabaret in the world, the Moulin Rouge! Made famous by its reputation, and also for being memorialized by cinema and art, the Moulin Rouge is the birthplace of the Can Can dance. Though the original building burned down in 1915, the existing cabaret theater has earned its place in history. Enter a flashy, spectacular party and experience rousing entertainment known for being quite risqué. This performance isn't for the faint of heart, but the Moulin Rouge is undoubtedly one of the best places to experience Paris nightlife.
Address: 2 Boulevard de Clichy
Paris metro stations & transport near Moulin Rouge
Step Out to bars in Paris near Moulin Rouge
11. Lido de Paris
The Lido de Paris is a cabaret and burlesque show that first opened in 1948. If you're looking for exotic and more than just a little bit risqué, then Lido de Paris is a great entertainment option. Located on Champs-Élysées, Lido de Paris sells tickets for either a meal and a performance, or just the performance. If you choose just to see the performance, you may save a little money. However, if you are planning on going out for the night anyways, having dinner at the show. Additionally, Lido de Paris offers drink and snack services during performances.
Address: 116 Av. des Champs-Élysées
Paris metro stations & transport near Lido de Paris:
12. Crazy Horse Paris
The Crazy Horse Paris is a famous cabaret in Paris that is known for saucy shows as well as magic and variety-style entertainment between cabaret sets. Crazy Horse Paris has counterparts around the world, but when you're in Paris, you can see the original!
Address: 12 Avenue George V
Paris metro stations & transport near Crazy Horse Paris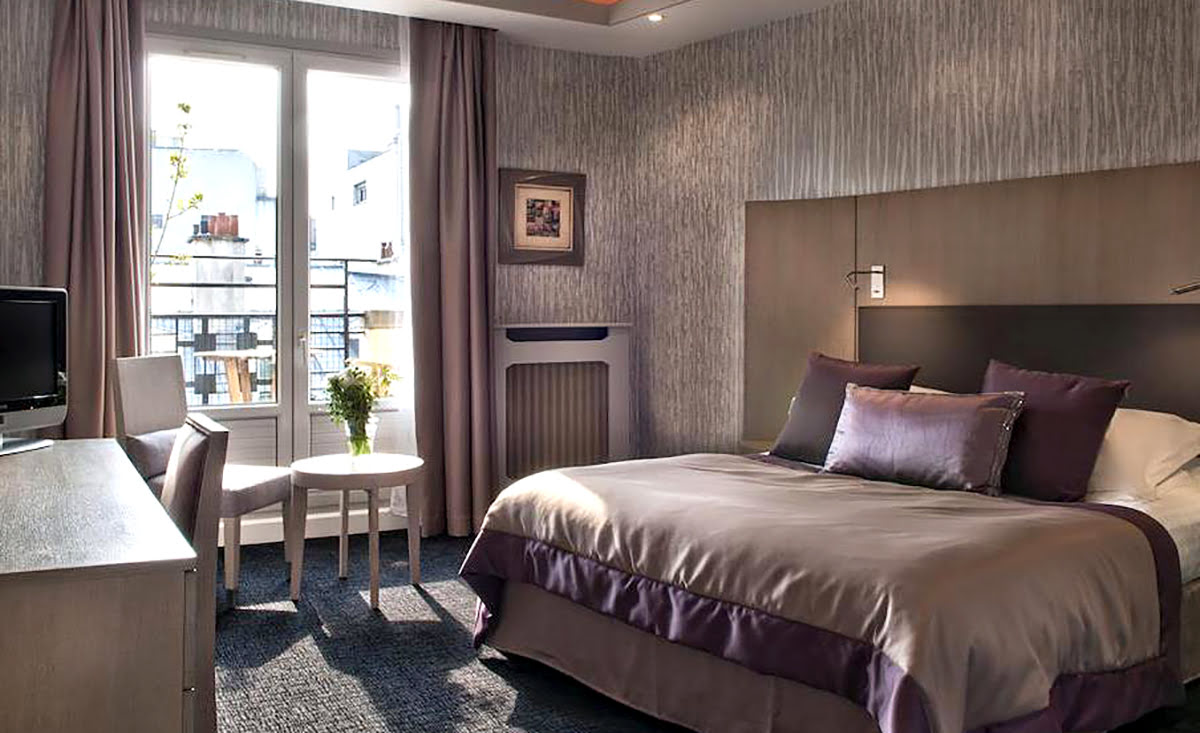 Bars in Paris | Go Dancing at Paris Nightclubs!
Nightclubs in Paris range from fancy to casual, and it's important to dress the part in Paris. Bouncers at high-end Paris nightclubs have been known to turn underdressed people away at the door. Also, remember that most clubs in the city will have some sort of cover fee, so don't forget to factor that into your nightlife budget!
13. Le Caveau de la Huchette
Jazz lovers, get ready for Le Caveau de la Huchette. Located in one of the most interesting buildings in Paris, Le Caveau de la Huchette has been compared to a maze and has a reputation for once being a place that Freemasons practiced. If the wild history of the building, which dates to the 16th century, doesn't scare you away, get ready for some amazing live music, great drinks, and wonderful staff. Do expect more than a few tourists to be at Le Caveau de la Huchette, and if you are planning on going during the weekend, reservations are recommended.
Address: 5 Rue de la Huchette
Paris metro stations & transport near Le Caveau de la Huchette
14. Supersonic
Supersonic is a great location if you're wanting to catch some live music while you're in Paris. Featuring live acts from around the world, good prices for beer and snacks, and great service, Supersonic often boasts a packed venue. Pick up tickets to live shows beforehand because acts at Supersonic sell out quickly.
Address: 9 Rue Biscornet
Paris metro stations & transport near Supersonic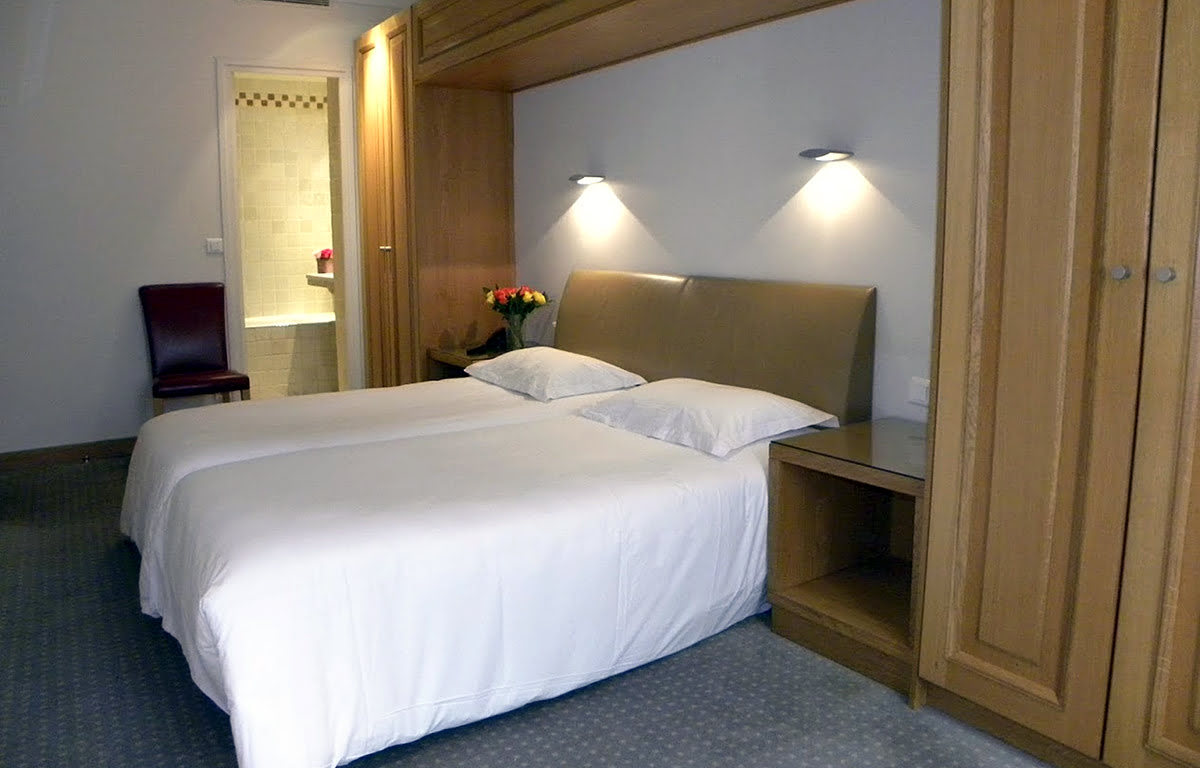 Step Out to bars in Paris near Notre Dame
15. Le Palace Club Paris
This famous club is a great spot if you're looking to spend a lively evening out dancing in Paris. Frequented by locals, Le Palace Club Paris offers a great view of Paris. Be sure to check the schedule for performance times. Located in the lovely Montmartre area, Le Palace Club Paris is surrounded by some of the best attractions and bars in Paris.
Address: 8 Rue du Faubourg Montmartre
Paris metro stations & transport near Le Palace Club Paris
Find a Ride after Visiting Bars in Paris
While you probably won't be driving, it's still a great idea to plan a safe ride home when you've been visiting bars in Paris. Paris has a fantastic public transit system including the Paris Metro, buses, and the regional train system. It's good to keep in mind, however, that the public transit options in Paris aren't open all the time, so if you are going to be out very late, you should arrange to take a taxi to your hotel. Walking home at night, after drinking, isn't always the safest option. Paris streets can be hard to navigate during the day, so after a night of having fun, directions can get confusing. Plan ahead by knowing the hours of operation for the Paris Metro and bus systems.
Paris Metro hours of operation
Sunday through Thursday: 5:30 am to 12:40 am
Fridays and Saturdays: 5:30 am to 1:40 am
Paris buses
Hours of operation for buses in Paris depend on the line, but main routes generally are open during the following hours:
Regular bus routes: Monday to Saturday, from 7:30 am to 8:30 pm.
Some buses don't run on Sundays, so be sure to check your route ahead of time.
The "Noctilien" bus lines run after the regular routes are finished for the day, generally between 12:30 am and 5:30 am.
There are 42 late night bus routes in Paris, so be sure to check before heading out as you may be able to take the bus home after your night out.