Paris was made for shopping, and knowing what to buy in Paris can make your Parisian shopping spree the best ever! Find Parisian fashions and souvenirs in historical shopping districts and malls, upscale boutiques, and haute couture shops as you experience the best of shopping in Paris!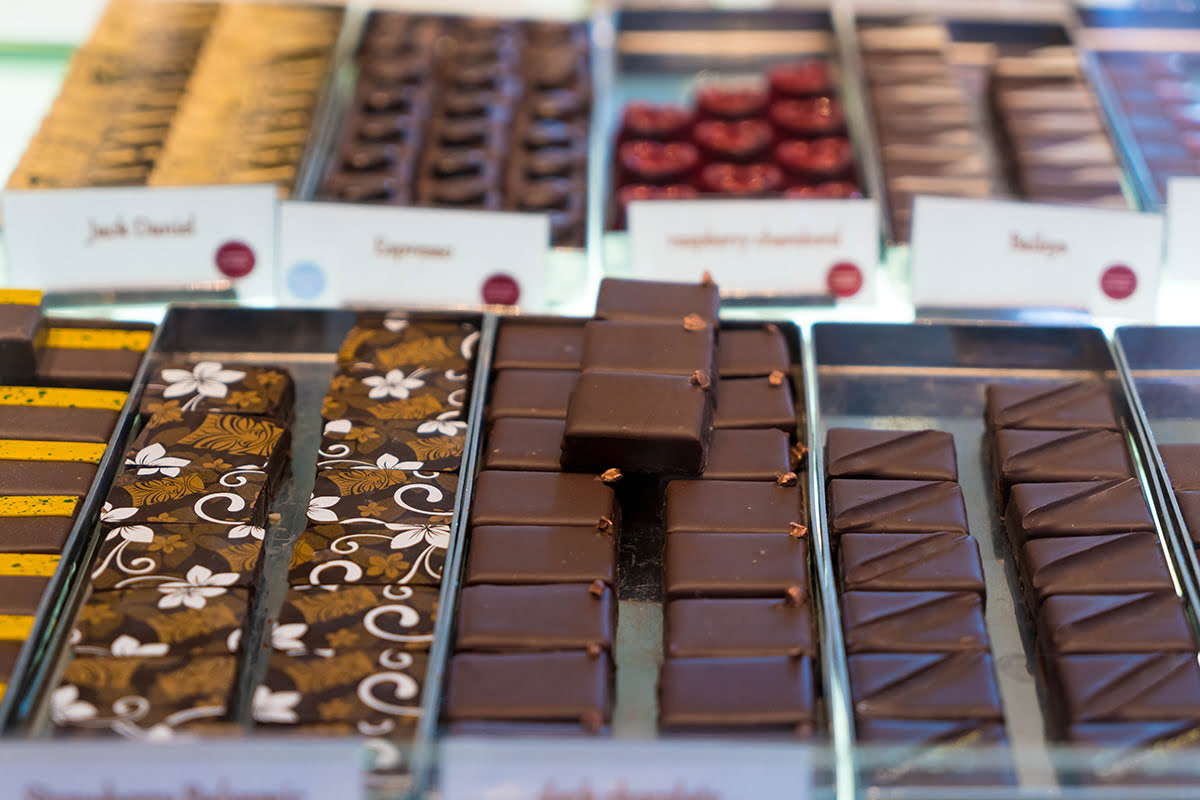 What to Buy in Paris | Historic Malls, Boutiques, Chocolatiers, and More!
Paris is one of the best cities in the world for shoppers and, even if you're just looking for souvenirs to bring back home with you, Paris has got you covered with some spectacular gifts that are made right in France so you can bring home something truly wonderful with you. In Paris, there are plenty of places to shop that cater to a variety of tastes, you simply need to choose what kind of establishments you are interested in shopping at.
If you are looking for haute couture, or high-end perfumes and accessories, then head out to the Champs-Elysees Avenue and get shopping! If your tastes are a little less expensive, then you should definitely check out some of the fabulous flea markets that are scattered around the city. The Marché aux Puces de St-Ouen is a massive flea market in Paris that is separated into 14 distinct areas – if you are looking for antiques, books, or unique items that you can bring home with you, then be sure to stop by the Marché aux Puces de St-Ouen!
But that's not all! Paris has some historic malls that have been in operation for over 100 years, including the Le Bon Marche Department Store, which was founded in 1838 and was one of the first department stores in the world. However, if you're the kind of person that likes to explore and get a little lost, there are plenty of great neighborhoods in Paris that feature locally-owned and operated shops that sell everything from books to food, to handmade jewelry, and more. No matter what you're looking for, Paris is a city that shoppers love and you're sure to find plenty of great items to bring home with you after your trip is done!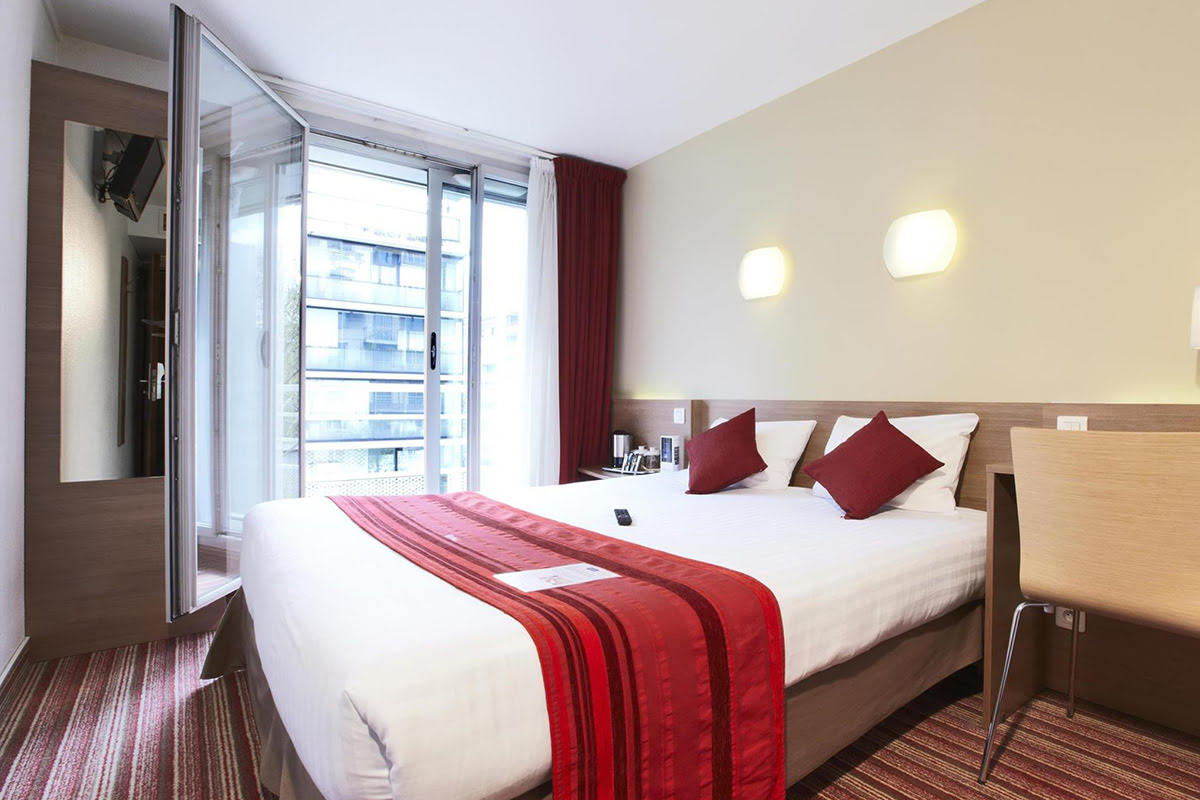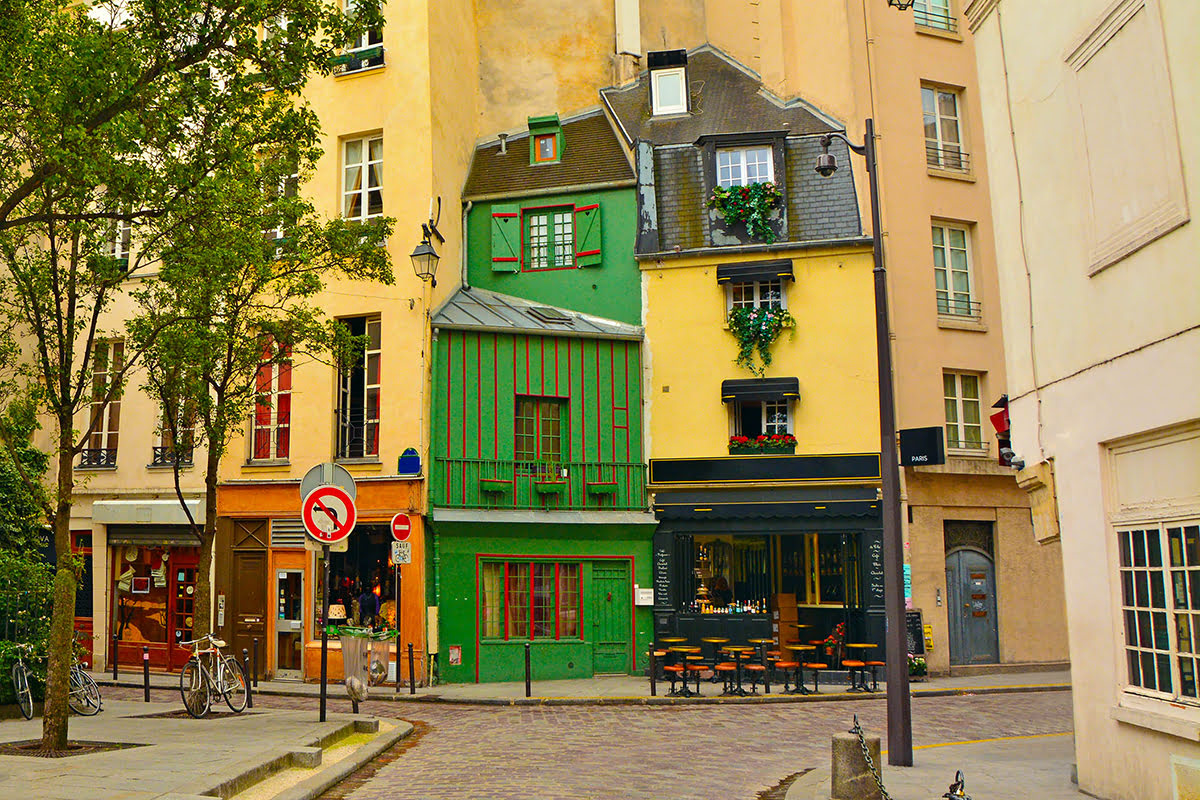 What to Buy in Paris | Know Before You Go About Shopping in Paris
Shopping in Paris is a fantastic experience, but it can be overwhelming for first-timers to the city. Paris is broken up into neighborhoods (called arrondissements), and certain districts within these neighborhoods and are known for shopping, while others are known for food, and others are known for nightlife experiences.
Choosing a great neighborhood to stay in when you're planning to do a lot of shopping in Paris can go a long way towards eliminating stress from your vacation. The closer you are to your hotel, the less time you have to spend traveling to and from your hotel room with bags. So, it's recommended that you stay at a hotel an area that you want to explore further, and also stay at a location that is close to public transit (either the bus or the metro). There are many fantastic areas to stay in Paris and here are just some of the best areas for shopping in Paris:
Champs-Elysees Avenue: Known for fashion, high-end perfumeries, and luxury goods, head here if you're looking to purchase some items from your favorite French designer, or just enjoy some window shopping on this beautiful street.
Le Marais Area: Hip, trendy, and full of local shops, galleries, and eateries, this is a great area to stay in if you want a good variety of shopping opportunities. Be sure to check out the historic Rue des Rosiers, which is a traditional Jewish street that features specialty bookstores, restaurants, and synagogues.
The Latin Quarter Area: Catering to a younger crowd, this area is full of students on account of the schools that fill the area, which means this area is used to setting student-friendly prices. With the Louvre Museum in the area, as well as great bookstores, and lots of great bargains, be sure to check out The Latin Quarter Area when you're in Paris!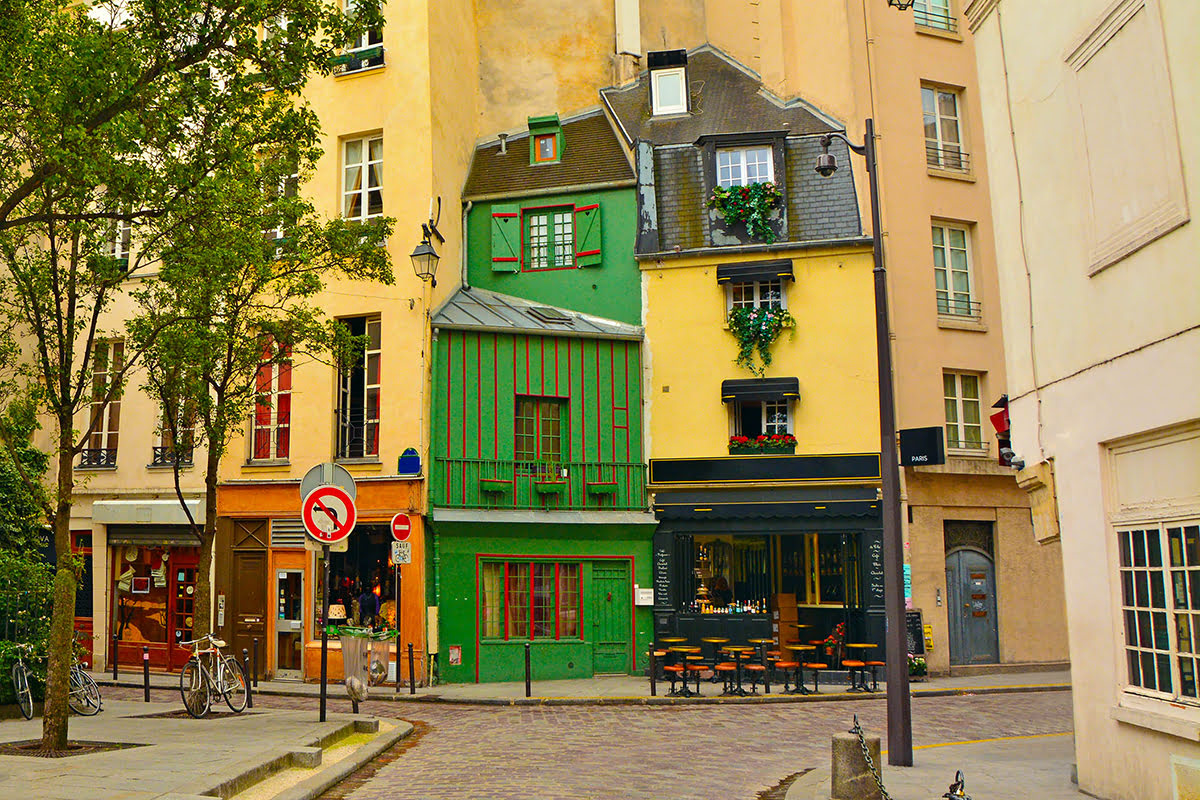 What to Buy in Paris | Tips for Shopping in Paris
Paris may be a fantastic city to shop in, but there are a few tips you should know before heading out. The French have a reputation for being "rude." However, it's not so much that the French are rude, but that their expectations for manners are different than they are in other countries.
Say hello and goodbye when entering and exiting shops. It's quite normal to politely acknowledge the shop owner when you step inside their establishment and thank them as you enter and say goodbye when you leave.
Before you ask someone if they speak English, say hello first! Walking up to someone and immediately demanding to know if they speak English is a good way to get a glare from the locals. Be polite, say hello (in French), and if they seem receptive to conversation and you're not comfortable speaking in French, then ask if they speak English.
Learn some French before you go! You absolutely should be brushing up on your French prior to heading to Paris. Hello, goodbye, thank you, and pardon (bonjour, au revoir, merci, pardon) are good words to start with. Download a language app prior to leaving in case you need a little help when you're out and about.
Carry cash if you're going to markets or smaller shops. Europeans aren't so reliant on their plastic as North Americans and, as such, many smaller shops are cash only. Carry some euros with you when you're out and about to make sure you don't have to leave behind a great find.
Watch out for pickpockets when you're shopping! Pickpockets in Paris are remarkably good at what they do, so watch your belongings and keep valuables in the hotel safe. It might be worth it to purchase a specialty, pickpocket-proof bag, especially if you plan on doing lots of shopping. Pickpockets target distracted locals, so keep your eyes open!
Enjoy your shopping trip in Paris and, with these tips, you'll be shopping like a local in no time!
Check In to Hotel Le Petit Belloy Saint Germain, Step Out to the Paris Latin Quarter
What to Buy in Paris | Explore Paris's Historic Streets & Markets
No matter where you happen to be in Paris, you're likely to be able to find some great places to shop. With amazing and varied markets, trendy districts, historic shopping streets, and wonderful markets, Paris was made shoppers. Buying the perfect souvenir in Paris is easier than you think and, with a little knowledge about some of the shopping areas in the city, you'll know exactly where to go to get some shopping done. Here are some of the most well-known areas in Paris to help get you in the groove for shopping!
1. Les Puces de Montreuil
If you are a fan of flea markets, then a trip to Les Puces de Montreuil is a must when you're in Paris. This expansive Parisian market is an intrinsic part of life in Paris and is frequented by locals and tourists alike. If you're looking for unique gifts, antiques, vintage clothing, or are just looking to get a little lost while you shop, Les Puces de Montreuil is the perfect place to both shop and experience the local Parisian atmosphere. Be sure to bring cash to this market as many vendors work on a cash-only basis and, if you find something interesting, it'd be a shame to have to leave it behind if you don't have cash.
Transportation near Les Puces de Montreuil
Porte de Montreuil Metro Station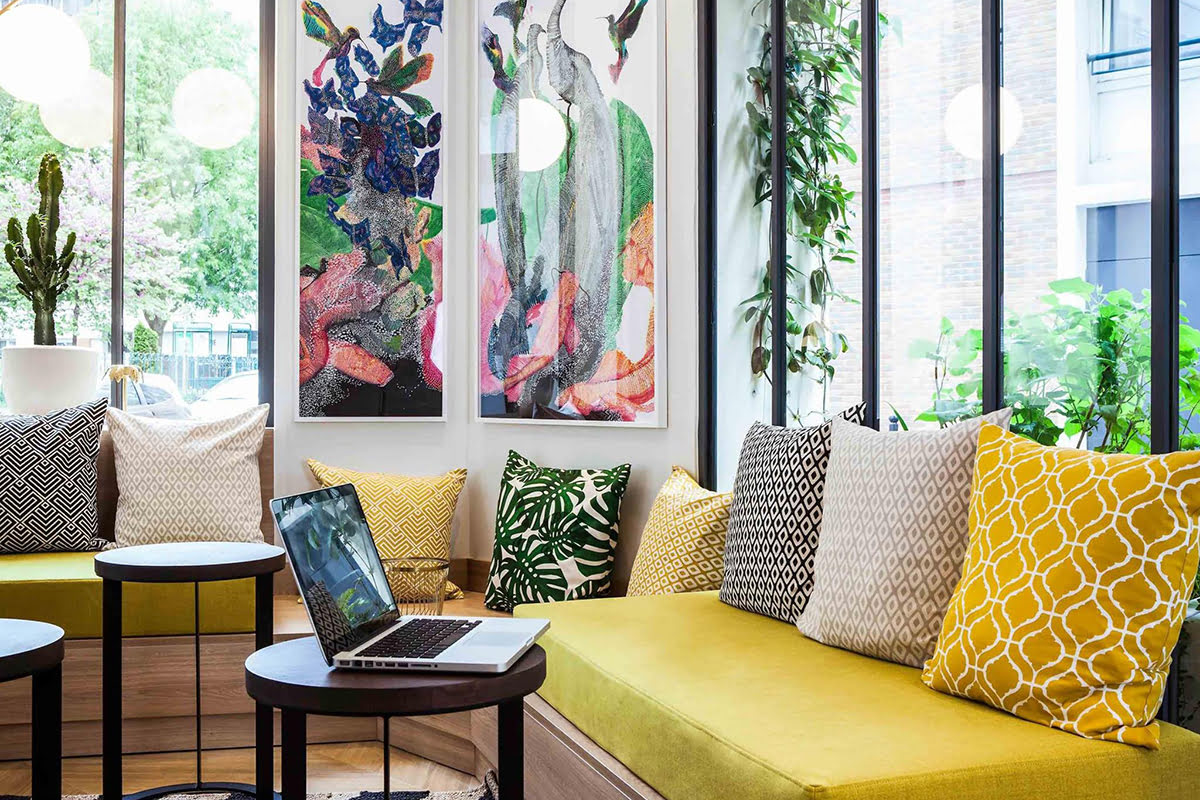 2. Boulevard Saint Germain
This major street in Paris is also home to some of the city's best shopping. If you're looking for a great selection of small shops that range from upscale, to downright thrifty, as well as chain stores, lovely boutiques, and more, then you need to spend some time shopping along the Boulevard Saint Germain. With the famous Le Bon Marche Department Store located in this area, there's plenty of places to shop, and lots to eat and see in and along the Boulevard Saint Germain.
Transportation near Boulevard Saint Germain
3. Forum des Halles
This massive underground shopping center at the heart of Paris is the place to go if you are looking for some serious retail therapy in the city. Originally, there was a huge street market in this area that featured foods, but it was torn down in 1971 and reconstructed to become the Forum des Halles. This shopping center is connected to both the RER (regional train service) as well as the metro, which means getting to there is a breeze. If you're looking for clothing, items for your home, or unique gifts, then this is a great place to shop! The Forum des Halles sees over 42 million visitors per year and is the second busiest mall in Paris. Why not see what all the fuss is about and spend some time shopping in and amongst the locals at the Forum des Halles?
Transportation near Forum des Halles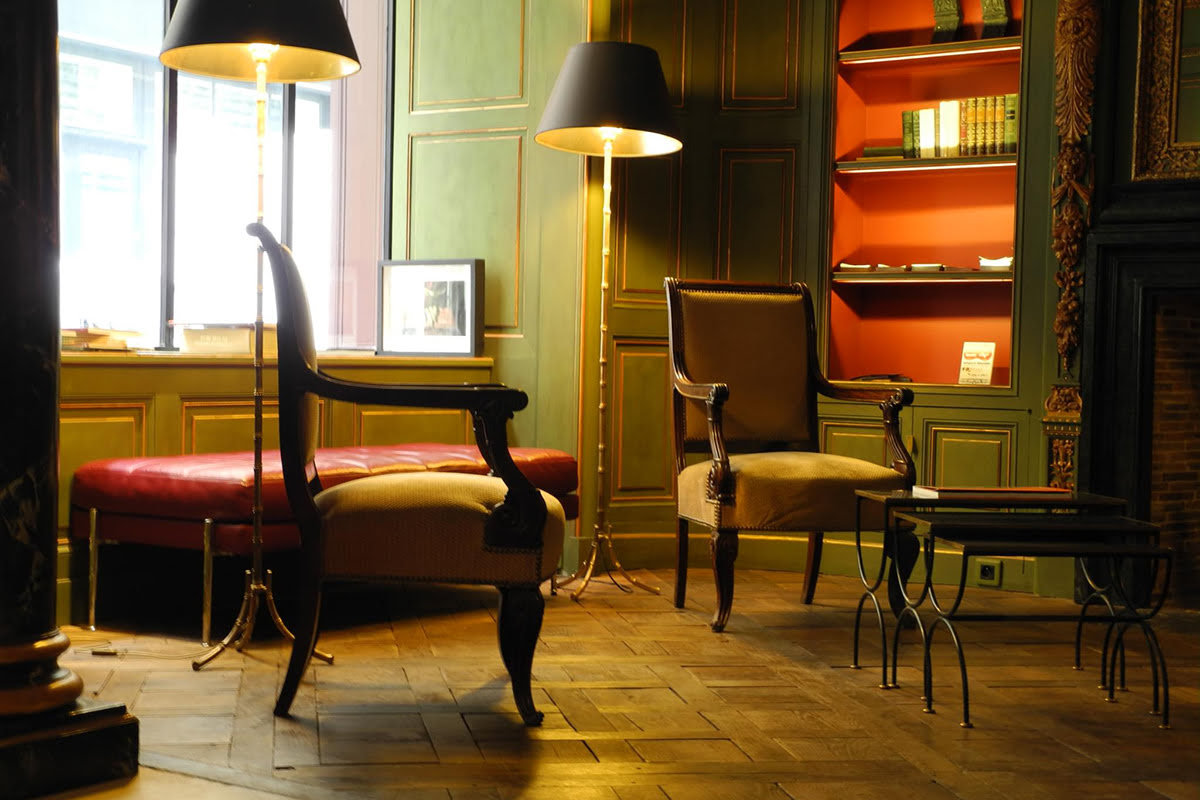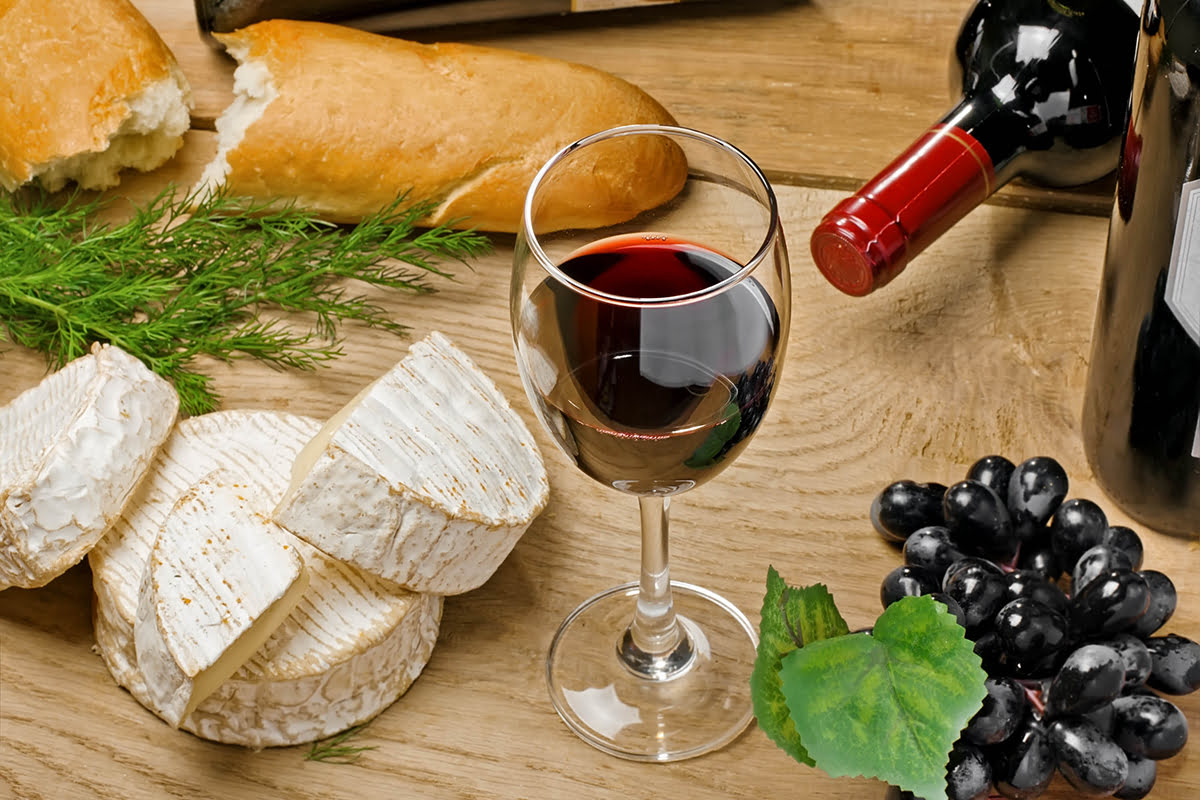 Paris Shopping | What to Buy in Paris
Paris is one of the most fascinating cities in the world and offers visitors a million different ways to shop and enjoy themselves. Even if you don't think you enjoy shopping, Paris has so many different places and options for fun items to bring home that it's hard not to be caught up in the Parisian lifestyle. However, it's easy to get overwhelmed and end up choosing from typical, touristy items that everyone gets in Paris. This list of Parisian gift and souvenir items can help you decide what to buy in Paris, helping to ensure that what you bring back home with you serves as a special reminder of your remarkable trip!
Cheese: France has hundreds of varieties of cheeses, some of which you can only purchase in the country. Stock up and bring an edible piece of France home with you!
Béret: So, maybe it's a little cliché, but you can definitely purchase a béret (a type of French hat that's iconic in Paris) to bring back with you – or maybe grab one for that trendy friend of yours who always manages to look good no matter what they happen to be wearing!
Macrons: These tasty treats are quintessentially French and Paris even has its own variety (when the two biscuits have ganache between them, it's considered a Parisian macron). Head to a patisserie and grab some macrons to take with you if you can resist eating them before you leave!
Wine: France is known for wines and each distinct region in the country is known for a different type. Head to a wine bar in Paris and try a few to find a favorite, or head to a local vintner and have them recommend a bottle or two!
Books: Paris is a great place to pick up a book! The city is known for being a haunt for famous writers, including Hemmingway and Sartre, and many vendors sell books along the Seine River, at second-hand shops, or famous book stores, like Shakespeare & Company, which is located near Notre Dame.
Antiques: Check out local shops and markets for great Parisian antiques. If you're looking for a quirky gift to bring home, or just want something interesting for your own collection at home, then consider purchasing some antiques while you're in the city.
The only hard part about choosing what to buy in Paris is that there is an abundance of great items to choose from. Live a little when you're in the city and splurge on items that you can't get anywhere else. Bring back evocative gifts that people will actually enjoy, instead of touristy things that aren't made in France. Keep your memories of Paris close and vivid by choosing souvenirs that bring you joy and enjoy the experience of shopping in Paris during your fantastic vacation. These are just some of the great items that you can purchase in Paris, so keep your eyes open for those one-of-a-kind items as you're out exploring in the city.
Discover more apartments and hotels in Paris