Staying near Umeda Station is a great way to get to know Osaka's central business district. The area is packed with modern skyscrapers, like the Umeda Sky Building, top-notch eateries and underground shopping malls.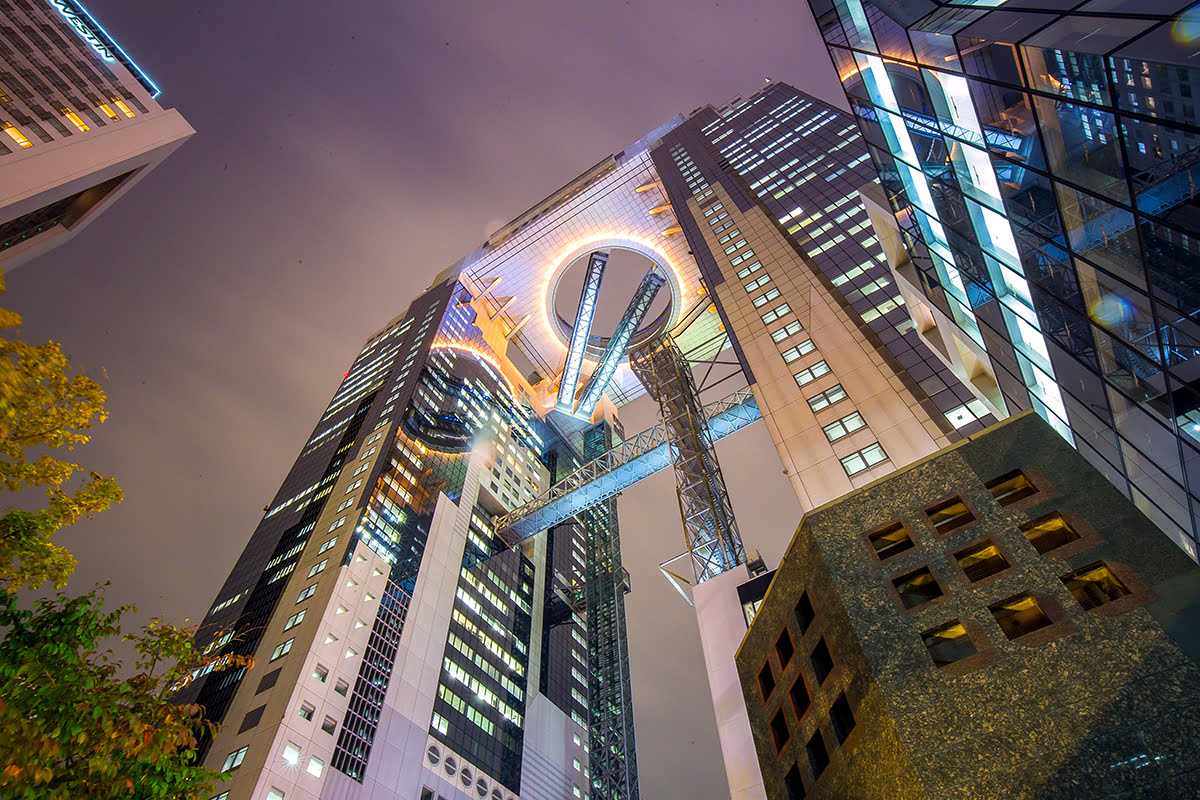 Main attractions & landmarks in Umeda
Umeda Sky Building: visitors are invited to view the city from a connecting bridge between the two towers of this impressive skyscraper or climb to the top and take in the city from Kuchu Teien (Garden in the Sky) Observatory.
HEP Five: this awesome shopping complex offers brand-name selections and a stunning view of Osaka from the HEP Five Ferris Wheel.
Tenjimbashi-suji Shopping Street: find rows and rows of authentic Japanese boutiques, clothing stores and restaurants in this covered shopping arcade that spans more than one mile (2.6 kilometers).
Osaka Museum of Housing and Living: experience life in Japan during the early 19th century while walking through a full-size reproduction of a traditional shopping street in Osaka.
Great places to shop in Umeda
Grand Front Osaka: it's easy to get lost in this mega shopping complex jam-packed with trendy international shops, restaurants and local exhibits.
Osaka Station City: step off the platform at JR Osaka Station to find a treasure trove of dining establishments and world-famous stores.
Whity Umeda: go underground to discover some of Osaka's best designer brands and local bargains.
Yodobashi Camera Umeda Store: shop for electronics and cameras and purchase that SIM card you regret not getting at the airport.
HANKYU Umeda Main Store: an enormous department store and great food choices make this shopping center one of the most popular in Osaka.
Popular places to eat in Umeda
Shin-Umeda Shokudogai: take your pick of Japan's most authentic flavors at this food court that is rumored to be the cheapest place to eat in Osaka.
Gunjou: slurp up a hearty bowl of ramen in this cozy restaurant favored for its flavors as well as its prices.
Kiji: sample authentic okonomiyaki (Japanese pizza) in this tiny shop with a huge reputation.
Thumping nightlife spots in Osaka
Captain Kangaroo: grab a burger and a drink and mingle with expats swapping tales about their adventures in Osaka.
Club Piccadilly Umeda Osaka: cut loose in one of the largest clubs in Osaka.
Bar K: get a feel for Japanese whiskey and try an exquisite cocktail from an expert bartender.
Transportation in Umeda
Umeda Station provides direct transport to Kyoto, Nara, Kobe and Himeji, as well as to most places in Osaka.
Osaka Station is just one stop away from Shin-Osaka Station, where travelers can access the Shinkansen bullet train.
Check In to a hotel or apartment near Umeda Sky Building
Hotel Hankyu International
Arietta Hotel Osaka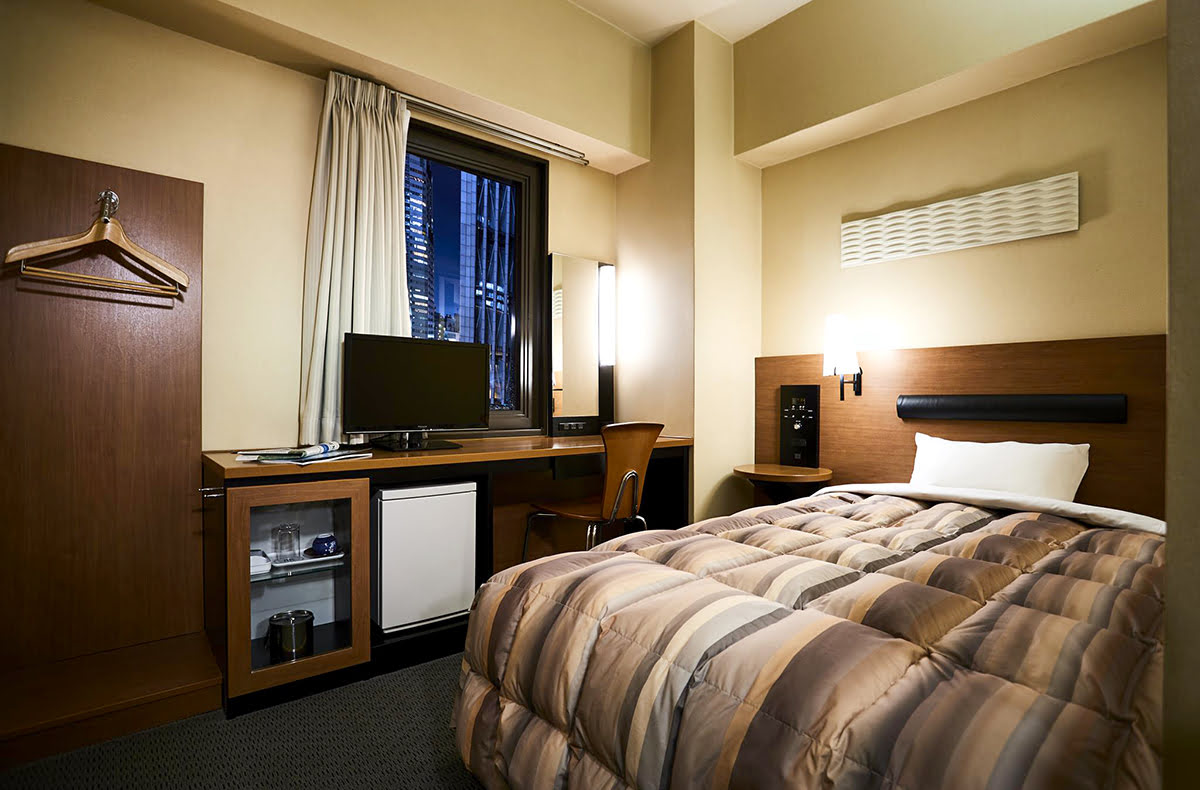 RIHGA Place Higobashi
Step Out to Umeda Station