Quality hot springs in a beautiful valley, the Sapporo hot springs district Jozankei is popular in Hokkaido. Accommodating roughly 1.2 million guests a year, Jozankei is a little less than one hour from the center of Sapporo by car, so easy access adds to its appeal. The history of Jozankei Onsen dates back to 1866 when the monk Miizumi Jozan opened a healing spa. Guests can escape the city bustle and bathe during a day trip. Both hot springs provide scenic spots for encountering beautiful seasonal landscapes. Enjoy this roundup of the attractions at "Jozankei," where guests can enjoy the hot springs as well as a stroll through the town and other activities!
1. Enjoy the high-quality hot springs of Jozankei
The hot springs bubbling up in the Jozankei Onsen District are sodium chloride springs (neutral hypotonic hot springs) characterized by clear, colorless, mild salinity. Bathing here prevents the evaporation of sweat and warms your body to the core. Moreover, open-air bathing allows sightseers to gaze out at scenery and appreciate seasonal flavors, like foliage in autumn and snow in winter.
The shuttle bus "Kappa Liner" runs 14 times a day from Sapporo Station, Odori, and Susukino within Sapporo.
2. Winter games you'll only see in 'Jozankei Yukizanmai'
Jozankei has both hot springs and a hugely popular event. The "Jozankei Yukizanmai" event for enjoying winter games and food features various attractions such as dog sledding, snow rafting, and horseback riding. You can go have fun and return to the town in half a day, so this event is recommended for tourists seeking a light-hearted day in the snow! Jozankei lets you warm your cold body in the hot spring after the event.
BBQ in the snow?!
Yukizanmai features both snow games and food eaten in the snow. Explore a plethora of original dishes available only at Yukizanmai. Popular Japanese dishes include "Frigid BBQ," a sizzling barbeque on a snowfield; "Hakkenzan Curry," made with local ingredients; and "Hakkenzan Sweets," delicious hot dishes eaten in the frigid cold.
3. Yukitoro features snow candles with magical warm light
At night, "Yukitoro" becomes a magical space with warm light that shines against the backdrop of the snowy valley and Jozankei Shrine. The light of countless, local-made snow candles brightens the grounds of the shrine. The experience of being wrapped in brilliant light, which can only be seen in translucent, frigid air, is unique to this time of year and guarantees a memorable moment from a lovely trip.
During the annual "Light of Wishes" at Jozankei's traditional winter "Yukitoro", a candle entrusted with a wish is lit, and the wish is said to come true if the candle can be carried to the snow tower without going out. How about entrusting Yukitoro with your future dreams and wishes for the year, as well as with fond thoughts about a special someone.
4. Sapporo Kokusai Ski Resort is enjoyable even for beginners
The Jozankei Kogen Sapporo Kokusai Ski Resort has multiple slopes and the best powder snow in Hokkaido. Aside from diverse courses suitable for everyone from beginners to experienced users, there is a snow park for snow games that appeal even to non-skiers. Furthermore, it is very close to Jokanzei Onsen, so visitors can stop by to warm up on their way home.
Everything from equipment to skiwear is offered for rental!
Jozankei Kogen Sapporo Kokusai Ski Resort offers full rentals of equipment and ski wear. Tourists can come empty-handed and still enjoy themselves. Visitors can take lessons in English or Chinese by advance reservation, so even beginner foreign tourists can enjoy themselves. Furthermore, there's a snow park for sledding and tubing, so even non-skiers and children can have fun in the snow.
Access: Jozankei Kogen Sapporo Kokusai Ski Resort, 937 Jōzankei, Minami-ku, Sapporo-shi, is about one hour from Sapporo by car.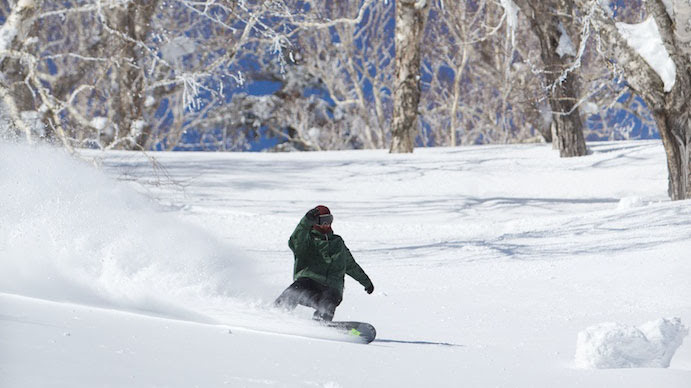 5. The foot spa is free to use for everyone
It's appealing to stay at a hotel or ryokan and enjoy the hot springs at leisure, but the easily-accessible foot spa also is a gateway to unwinding. There are several places to enjoy a foot spa at Jozankei Onsen, but Jozankei Gensen Park, in the center of the hot spring district, also has a hot spring for cooking eggs. Be sure to give it a try.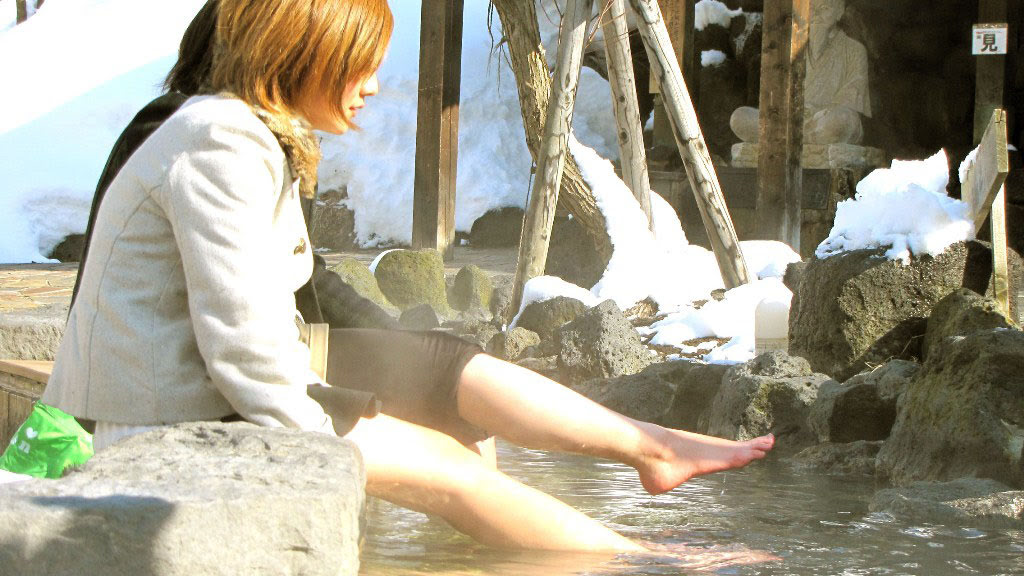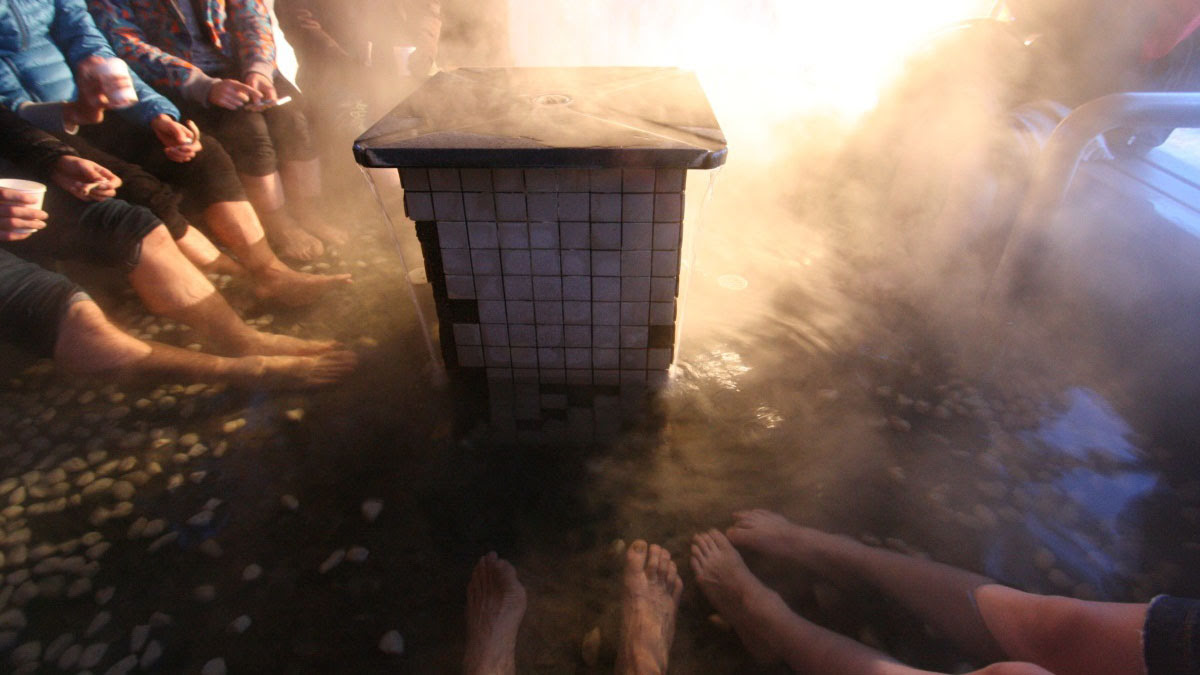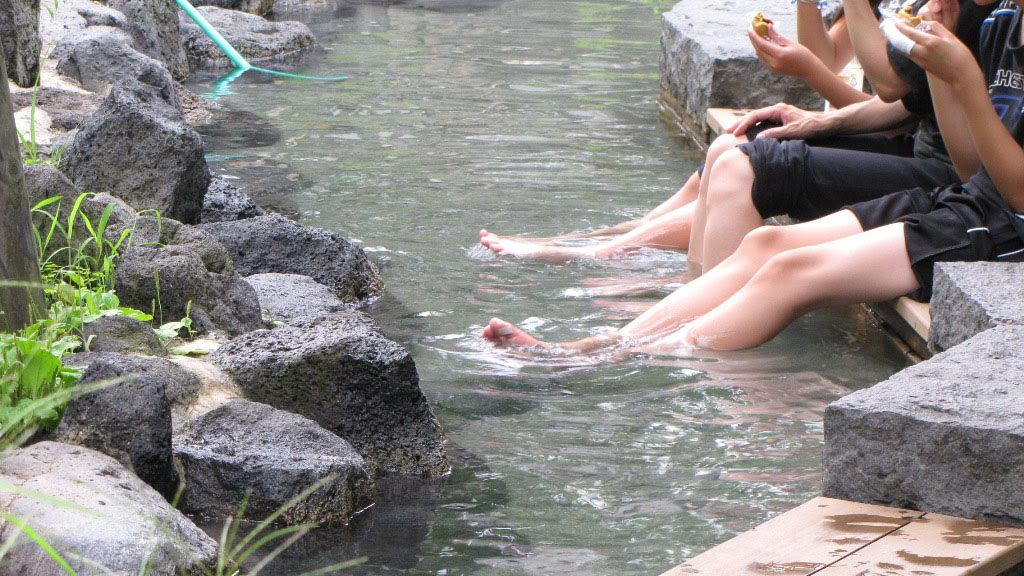 6. Enjoy the food of the Jozankei area too
Jozankei has a plethora of great food spots!
The cafe Amenohi to Yukinohi, 2-41 Jozankeionsennishi, Minami-ku, Sapporo-shi, offers dishes made of ingredients handpicked by the chef as well as with vegetables from the restaurant's own garden.
J Glacee, 356, 4 Chome Jōzankeionsennishi, Minami-ku, Sapporo-shi, is known for its fruity, juicy apple pie.
Sakano ueno monaka, Jozankei Daiichi Hotel Suizantei (floor 1), 3-105 Jōzankeionsennishi, Minami-ku, Sapporo-shi, has the popular new sweet "monaka" stuffed with confections. Be sure to visit these stores and others to try their many delicious offerings.
Compare a variety of manju flavors!
Jozankei Onsen is known for its selection of onsen Mmanju. They are recommended both for a souvenir purchase and for eating fresh while taking a stroll. The manju of all stores enjoy strong popularity and are occasionally sold out before noon, so purchase early.
Bakery recommendations
Daikokuya Shoten, 319, 4 Chome Jōzankeionsenhigashi, Minami-ku, Sapporo-shi
Jozankei Speciality Goods Store, 343, 4 Chome Jōzankeionsennishi, Minami-ku, Sapporo-shi
Jozanbo Manju Jozankei Manseikaku Hotel Milione, 3 Chome Jōzankeionsenhigashi, Minami-ku, Sapporo-shi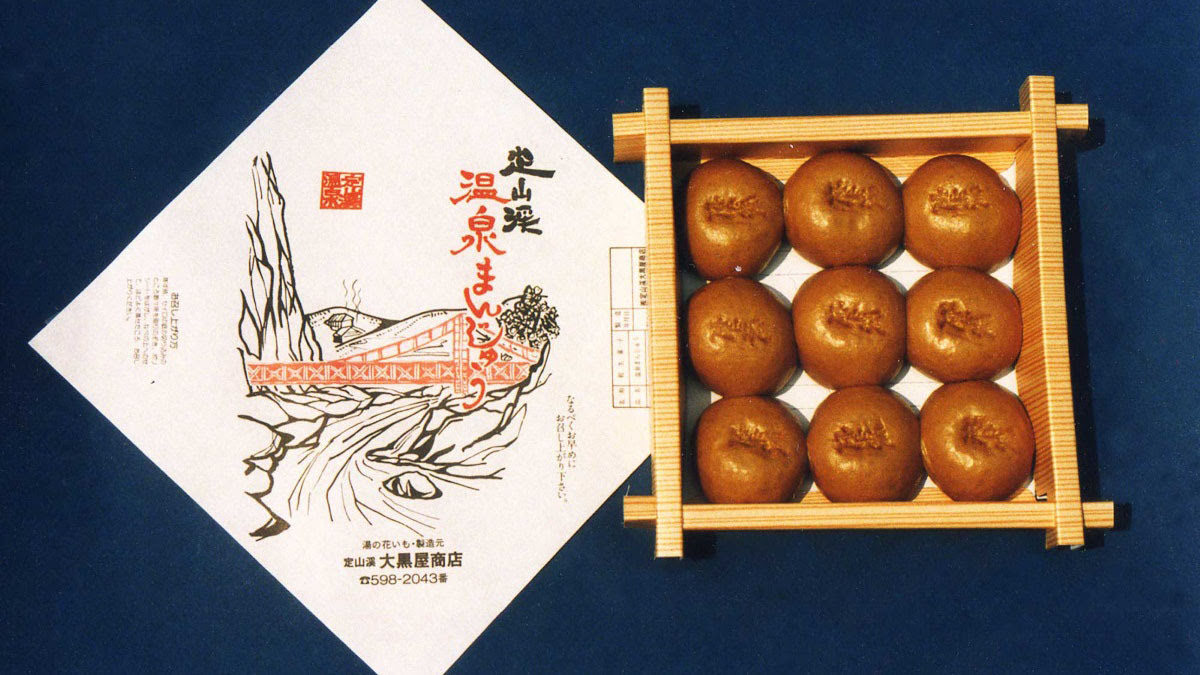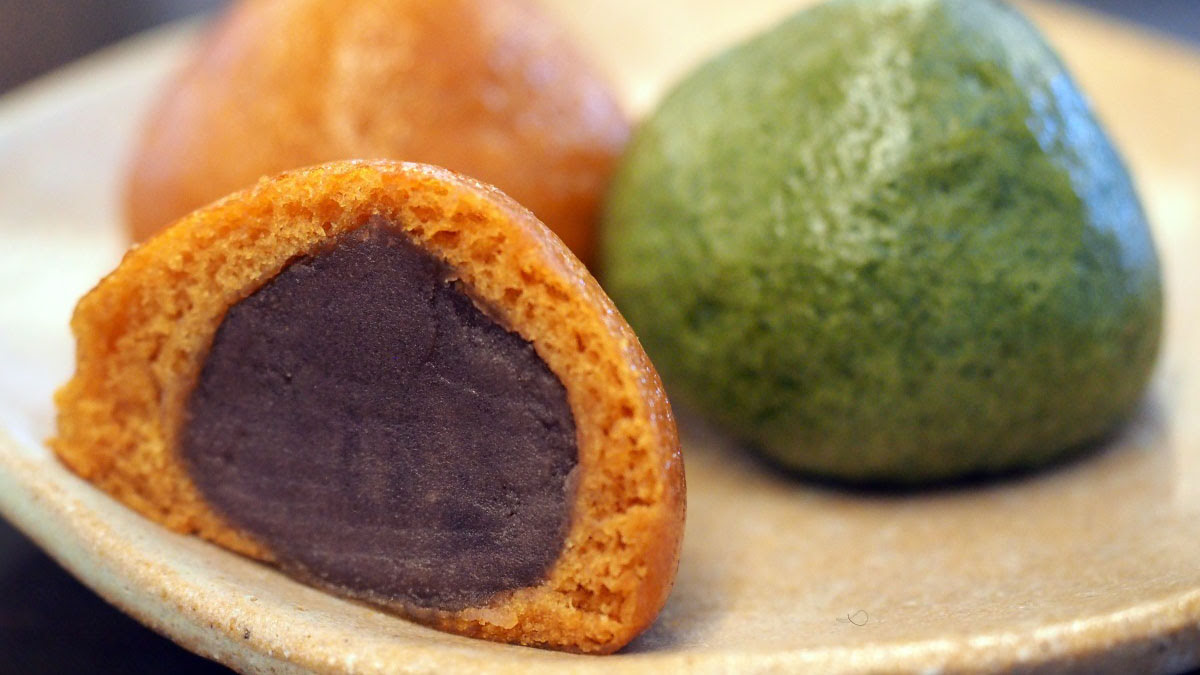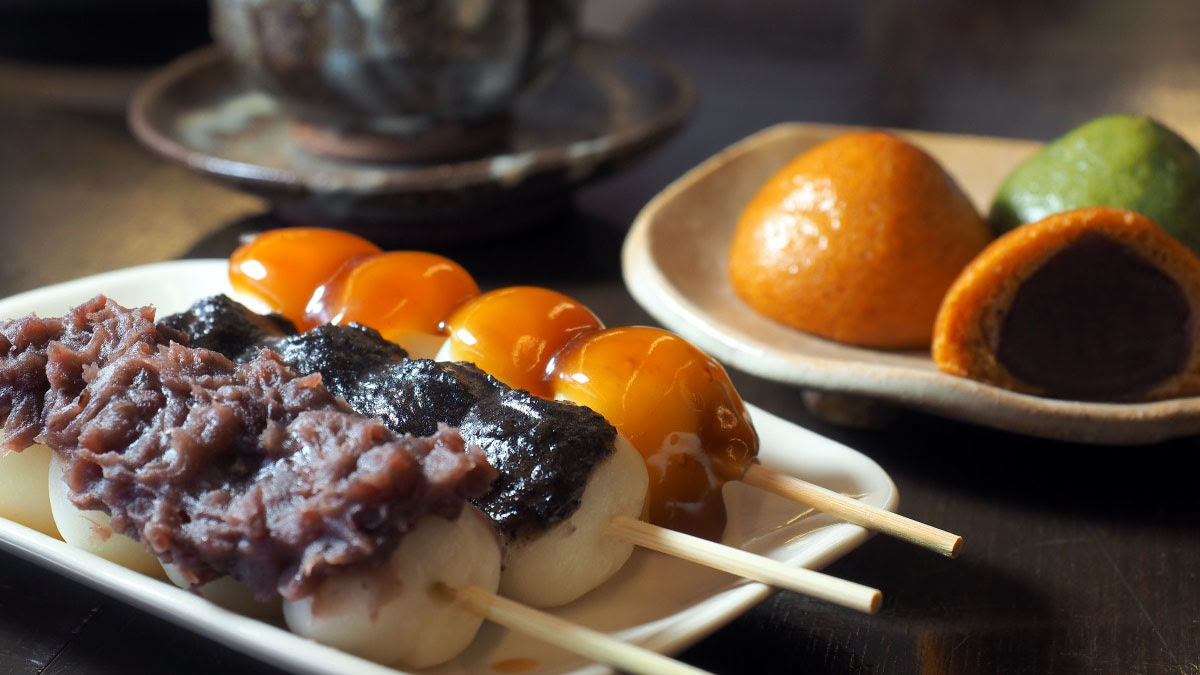 Where to stay in Sapporo
Hotel Shikanoyu
Hana Momiji
Jozankei Daiichi Hotel Suizantei