It's no secret that locals travel miles just to go shopping in Yokohama, but many tourists have no idea that the city is home to some of the best sales events and department stores in Japan. With a shopping trip to Yokohama, visitors get more than what they bargain for. In addition to famous spots like Yokohama Motomachi Shopping Street and Yokohama Red Brick Warehouse Plaza, shoppers are treated to waterfront views, glitzy promenades and marinas swimming with sailing vessels that make great backdrops for selfies.

Red Brick Warehouse Plaza
Once used as customs houses in the early 1900s, these twin red brick buildings have been renovated into contemporary shopping spots. Labeled separately as Yokohama Red Brick Warehouse #1 and #2 and collectively as Red Brick Warehouse Plaza, the historic buildings now house wares that span from fashion to pottery. The plaza isn't short on restaurants and activities, either. Besides a spacious food court and international eating places, Yokohama Red Brick Warehouse Plaza also hosts an annual beer festival in the fall, an ice-skating rink in winter and numerous concerts during summertime.
FIND & BOOK A HOTEL IN YOKOHAMA TODAY
Yokohama Motomachi Shopping Street
Situated alongside a canal and marked with phoenix-topped arched entryways, Yokohama Motomachi Shopping Street attracts serious shoppers looking for day-long adventures. The street stretches for five blocks and features hundreds of high-end fashion stores and local boutiques, which specialize in products that range from trendy fashions to antiques. Shoppers also will find local bakeries, cafés and restaurants, jewelry stores, furniture shops and all kinds of souvenirs and handicrafts. Travelers who happen to be in Yokohama during the last weeks of February and September will catch the "Charming Sale," a week-long discount extravaganza that attracts customers from across Japan.
FIND & BOOK A HOTEL IN YOKOHAMA TODAY
Marine & Walk Yokohama
For open-air shopping and endless bay views there is no better place than Marine & Walk Yokohoma. The mall hugs the waterfront and provides relaxing spaces to chill out, enjoy a cup of coffee and even walk the dog, as Marine & Walk Yokohama is a pet-friendly shopping spot. The mall itself features dozens of local and international stores, as well as several restaurants that offer outdoor, bayside seating. While shops in the mall stays open from 11 a.m. to 8 p.m., many restaurants serve dinner and drinks until 11 p.m. making this venue as popular for nightlife as it is for shopping.
FIND & BOOK A HOTEL IN YOKOHAMA TODAY
Yokohamabashi Shopping District (Yogohamabashi Shotengai)
Yokohamabashi Shopping District is a historic shopping arcade that has been around since before World War II. The street is popular for its affordable local products and intimate shopping experience that resembles a market setting. Small shops line the street, which is covered and vehicle-free from 1 to 8 p.m. daily, and visitors will find great deals on clothing, street food, fresh seafood, locally grown produce and a whole lot more. Yokohamabashi Shopping District is one of the best places in the city to experience shopping with locals.
FIND & BOOK A HOTEL IN YOKOHAMA TODAY
Yokohama Shopping Malls
Yokohama contains its fair share of shopping districts, and it also prides itself on incredible malls. Many of the city's most popular shopping malls are within walking distance or just a short ride from one another, and visitors will find lots more shopping spots in between. For a well-rounded trip to Yokohama, tourists who love to shop are encouraged to stop by at least one of these top malls and department stores.
FIND & BOOK A HOTEL IN YOKOHAMA TODAY
Discover hotels near shopping spots in Yokohama
Hotel Wing International Yokohama-Kannai
JR-EAST HOTEL METS YOKOHAMA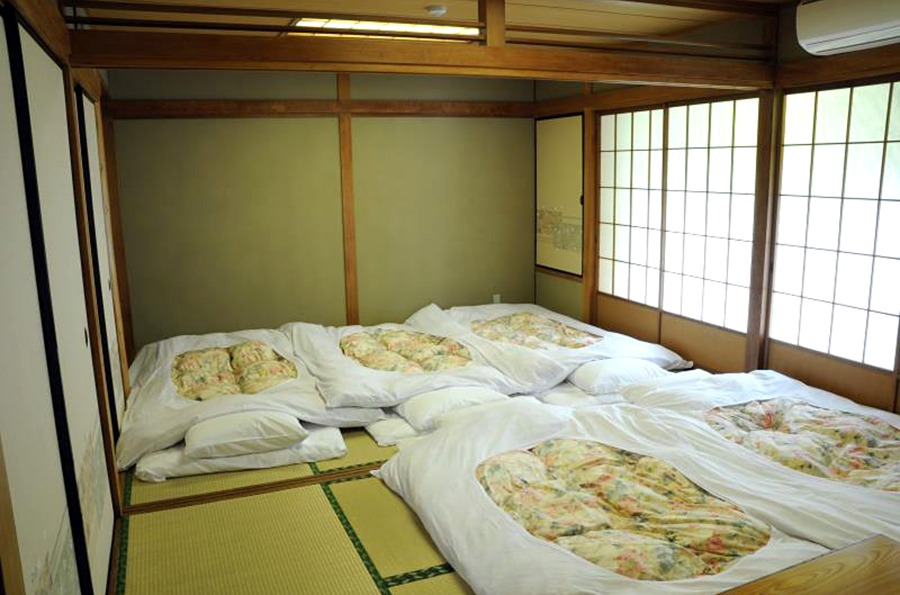 Hotel Terrace Yokohama