Meet Malacca, sometimes spelled Melaka and one of Malaysia's most historic coastal cities. Travelers looking for things to do in Malacca will find UNESCO World Heritage Sites, museums and one rocking night market on Jonker Street. If discovering how the British, Dutch and Portuguese influenced Malacca culture is your idea of a super holiday in Malaysia, then book a stay in Malacca City. Many attractions, cultural landmarks and activities, like the five below, can be found in Old Town (a UNESCO World Heritage Site itself!) and along the Malacca River, both popular places to stay in Malacca.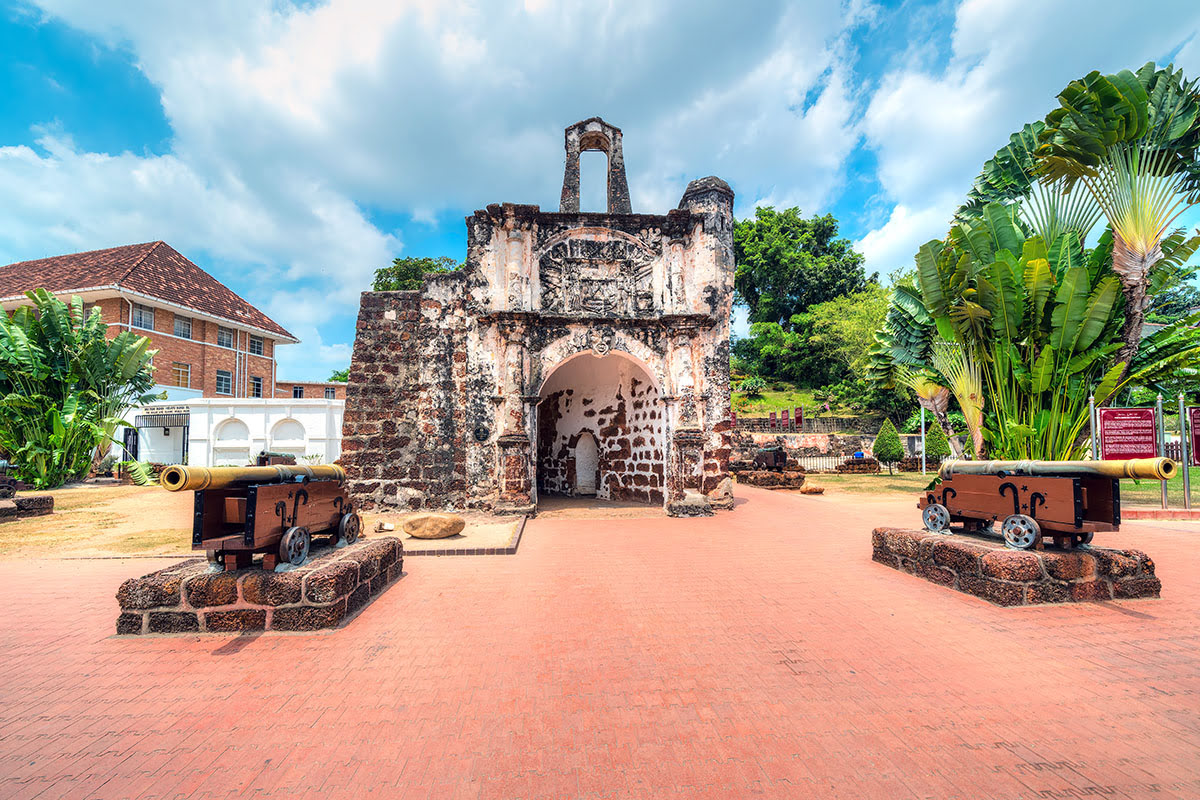 A Famosa
A walking tour through Old Town Malacca reveals an impressive number of historic buildings and landmarks, but the star of the show is A Famosa, or at least what is left of it. The former settlement was built in 1511, and at one time, the A Famosa fortress took up the entire hillside, known now as St. Paul's Hill, home to Malacca's historic downtown core. While the fortress is no more, its gate still stands and is one of the oldest surviving pieces of European architecture in Southeast Asia. Called Porta de Santiago, the gateway is a can't-miss selfie spot and a good starting point to the many other things to do in Malacca Old Town.
FIND & BOOK A HOTEL IN MALACCA TODAY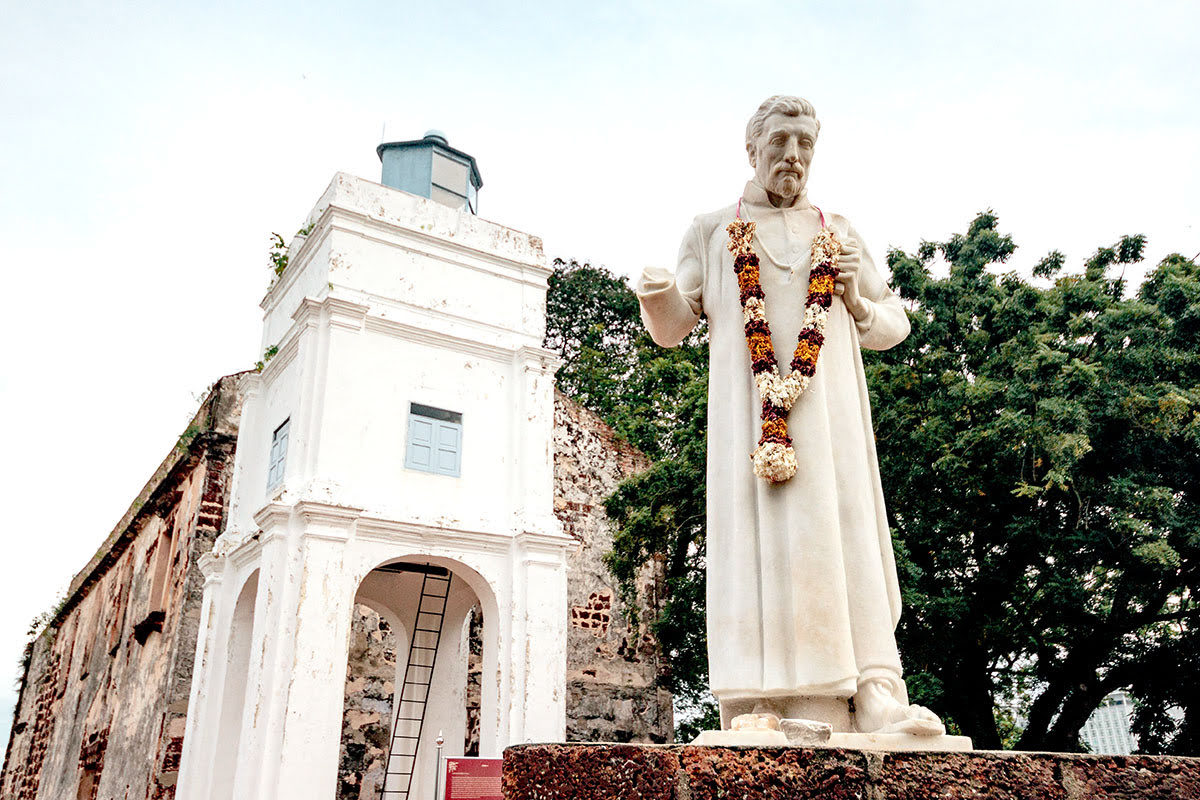 St. Paul's Church
Just a hop, skip and a jump away from A Famosa are the ruins of St Paul's Church, a 1521 landmark that offers a scenic view of Malacca from atop St Paul's Hill. The church building is the oldest church in Malaysia, and guests are invited to climb up its stairs to capture a view of Malacca City and the Malacca Strait. Parts of the original church, like the sanctuary and several tombstones, also can be seen, as well as a statue of St. Francis Xavier. The statue was erected in 1952 in front of the church ruins to celebrate the 400th anniversary of the saint's temporary stay in Malacca.
FIND & BOOK A HOTEL IN MALACCA TODAY
Baba & Nyonya Heritage Museum
A 10-minute walk from St Paul's Church will take you to Baba & Nyonya Heritage Museum, a fun cultural museum highlighting the history of the Peranakan people, the descendants of the first Chinese settlers in Malaysia, sometimes called Straits-born Chinese. Baba & Nyonya Heritage Museum actually is the former home of Baba Chan Cheng Siew, a second-generation Straits-born Chinese businessman who made his fortune through gambier and rubber plantations. Visitors can explore three lots that make up the museum, a UNESCO World Heritage Site, and note the decadent décor as well as the architecture for which the properties are so admired. Tour guides provide historic backgrounds as well as funny stories about Baba Chan Cheng Siew's days in Malacca.
Baba & Nyonya Heritage Museum is open from 10 a.m. to 5 p.m. Monday through Thursday and from 10 a.m. to 6 p.m. Friday through Sunday. Last admission is 45 minutes before closing. Tickets are 16 MYR for adults and 11 MYR for children (ages 5-12).
More Malacca Museums in Old Town
Illusion 3D Art Museum Melaka
Kite Museum
FIND & BOOK A HOTEL IN MALACCA TODAY
Melaka River Cruise
Taking the Melaka River Cruise is not only one of the most relaxing activities in Malacca, but it also is one of the easiest ways to see spectacular parts of the city. The Malacca River on its own is one of the city's most historic landmarks. The river once served as a vital trade route and contributed largely to Malacca's growth and influence in the Straits region. Today, travelers can learn more about the history of the river, plus see loads of historic buildings, street art and attractions during daytime and nighttime river cruises. Passengers can board a Melaka River Cruise at any of three ports, all of which are near top attractions in Malacca. Cruises are round-trip and last about 45 minutes.
Where to board a Melaka River Cruise & things to do nearby
Malacca River Cruises run from 9 a.m. to 11 p.m. daily. Passengers can buy tickets at any port. Tickets are 30 MYR for adults and 25 MYR for children (ages 2-12).
FIND & BOOK A HOTEL IN MALACCA TODAY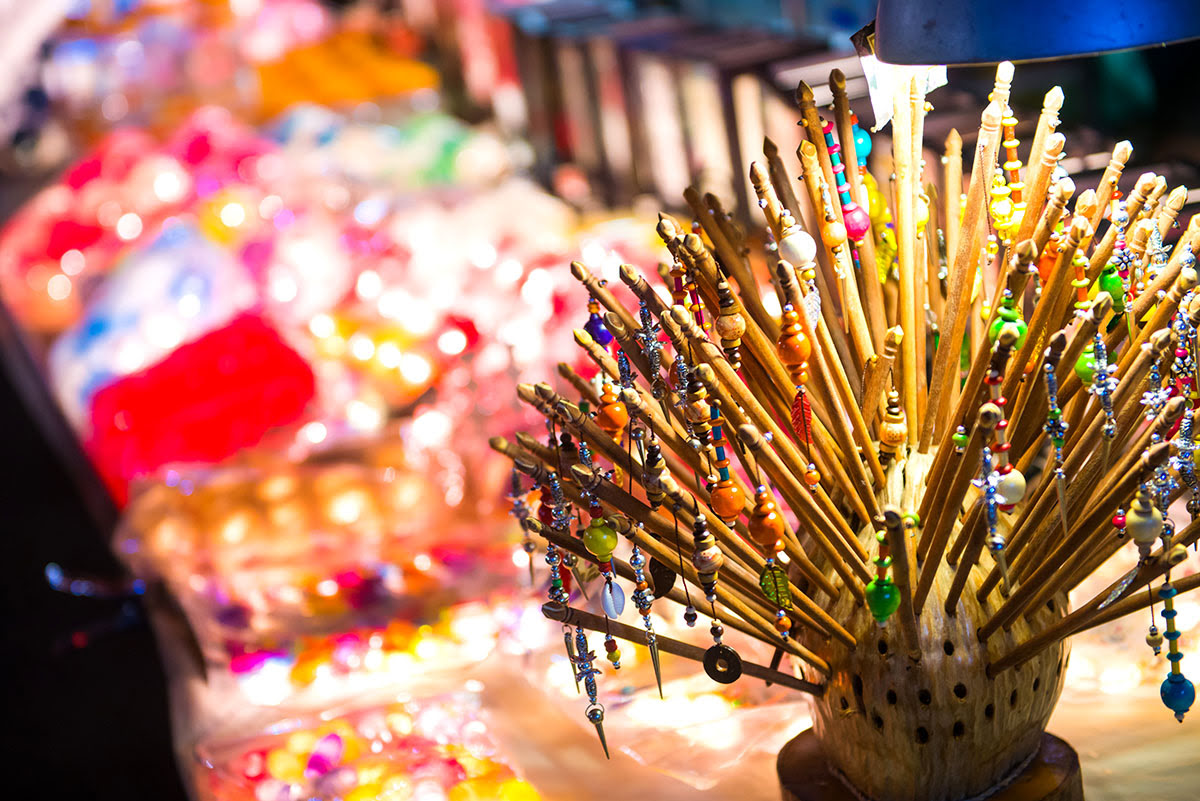 Enjoy eating & shopping on Jonker Street
You can't say you've been to Malacca until you conquer Jonker Street. Probably the most famous and busiest area in the city, Jonker Street is a neighborhood full of local shops, antique stores, quaint cafés, riverside bars and street food. Head to Jonker Street Hawker Centre for some tasty Malaysian street food. If you're lucky enough to visit Malacca on a weekend, you can catch the world-famous Jonker Street Night Market, where souvenir shopping is endless and street food reigns supreme!
Jonker Street Night Market is open from 6 p.m. to midnight Friday to Sunday.
FIND & BOOK A HOTEL IN MALACCA TODAY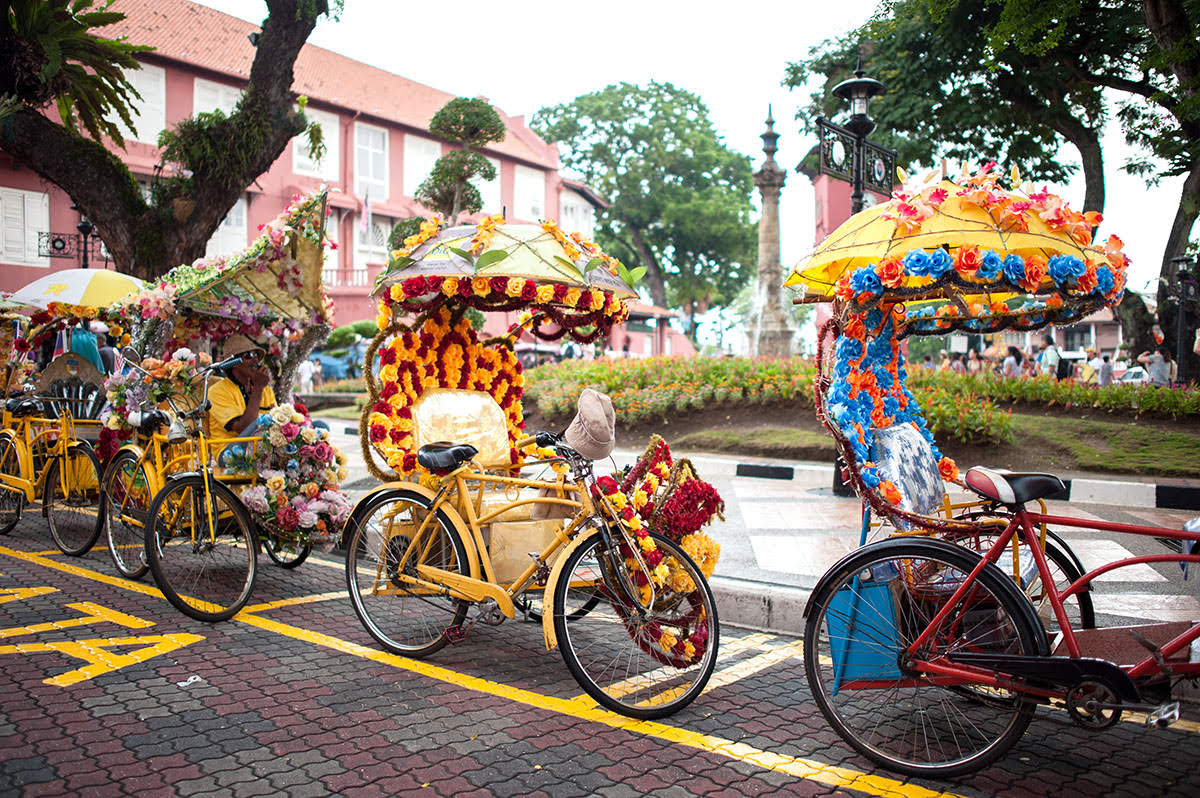 Where to stay in Malacca
Malacca offers a variety of historical districts and riverside areas in which to stay, and each area has its fair share of luxury accommodations as well as budget hotels. Decide which attractions in Malacca appeal to you most and have a browse through these hotels in popular areas of Malacca. (Just click any link or photo to see more!)
Jonker Street
The Jonker Street area offers quick access to the Melaka River Cruise, Baba & Nyonya Heritage Museum and The Orangutan House art gallery, plus endless shopping and of course Jonker Street Night Market.
FIND & BOOK A HOTEL IN MALACCA TODAY
Western Bank of Malacca River
The Western Bank of the Malacca River is a bustling area in the city and provides easy access to Old Town as well as popular restaurants like Tengkera Duck Noodle and Malacca Jonker Street Chicken Rice Ball.
FIND & BOOK A HOTEL IN MALACCA TODAY
Malacca City
A stay in Malacca City is the obvious choice for backpackers and anyone wanting to explore the UNESCO World Heritage zone. Hotels in Old Town give guests access to A Famosa, Windmill Dutch Square Melaka, St Paul's Church and an endless list of other historic landmarks.
FIND & BOOK A HOTEL IN MALACCA TODAY