Diving & snorkeling in the Maldives is like no other underwater adventure in the world. Surround yourself with manta rays, whale sharks and various species of marine turtles while exploring the most extensive coral reef system in the Indian Ocean.

NORTH MALÉ ATOLL
1. Banana Reef was the first dive site discovered in the Maldives, and because of its exquisite ocean life and popularity, it is now a protected marine area. In the depths of Banana Reef, expect to see a wall of brilliantly-colored coral as well as caves and overhangs teeming with schools of fish, like giant squirrelfish, oriental sweetlips and Napoleon wrasse. Banana Reef features an area for snorkelers above the coral wall and is perfect for all divers.
Experience level: beginner to advanced
Check In to Grand Park Kodhipparu Maldives, Step Out to Banana Reef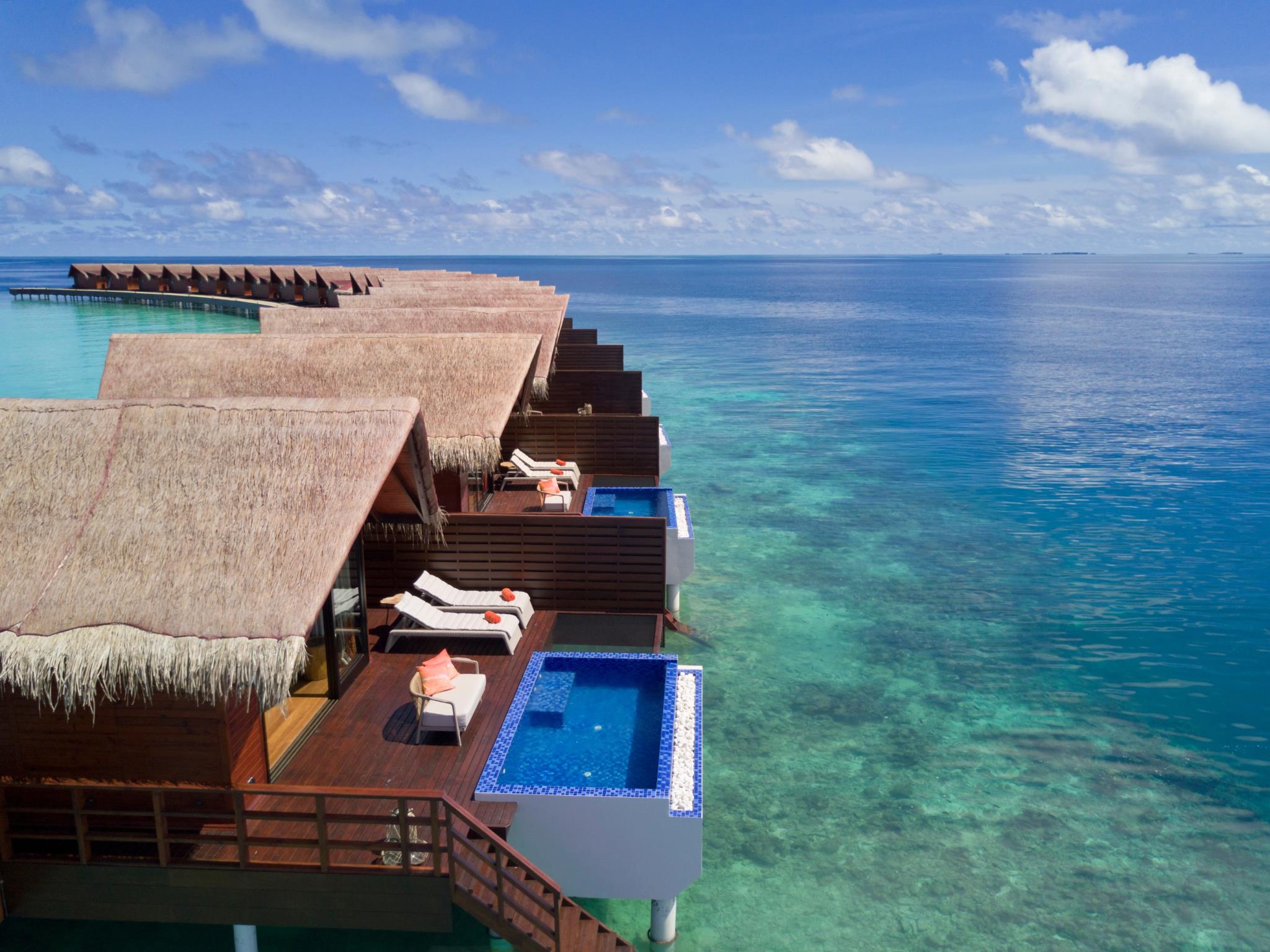 Discover more island guest houses and resorts in the Maldives
2. Sunlight Thila is the place to be if diving with manta rays is on your bucket list. Located on North Malé Atoll, Sunlight Thila has two reefs that lure manta rays between March and October, the same time that southern winds whisk carpets of plankton into the area. Between the reefs, the 70-meter long sand base sports coral formations that attract brightly-colored wrasse. To be blown away by a view of dozens of manta rays in their native surroundings, dive to the ocean floor, kneel down, and look up!
Experience level: beginner to advanced
Check In to Centara Ras Fushi Retreat & Spa Maldives, Step Out to Sunlight Thila
Discover more guest houses and resorts in North Male Atoll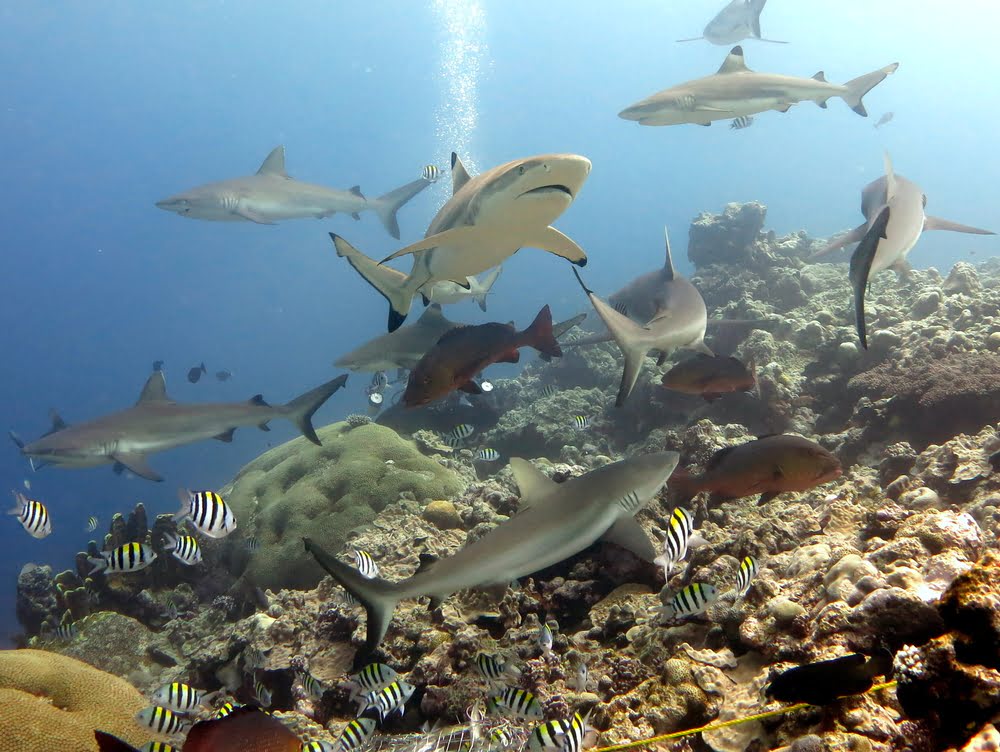 3. Rasfari is a spectacular medley of marine wildlife including grey reef sharks, whitetip reef sharks and silvertip sharks. The reef also serves as a home for armies of eagle rays. Divers can plunge a little deeper for brilliant views of tunas, barracudas and an array of exotics, like fusiliers, the Napoleon wrasse, surgeonfish and all kinds of snappers!
Experience level: beginner to advanced
Check In to Huvafen Fushi Maldives, Step Out to Rasfari
Discover more resorts and bungalows in North Male Atoll
SOUTH MALÉ ATOLL
4. Cocoa Corner provides one of the best shark shows and advanced dives in the Maldives. With luck, you will be greeted by scores of grey reef sharks, eagle rays and jackfish swimming in a breathtaking world of vivid sponges and swaying gorgonians. Swim with care over the ocean floor, and you might spot a leopard shark sleeping peacefully in the sand!
Experience level: advanced
Check In to Crystal Sands Beach Hotel at Maafushi, Step Out to Cocoa Corner
Discover more resorts and bungalows in South Malé Atoll
SOUTH ARI ATOLL
5. Maaya Thila welcomes every level of diver to gaze up close at whitetip reef shark, giant trevally and miles of kaleidoscopic corals. Discover where stingrays live during the day, or hang out with young eagle rays while exploring the ocean floor. The stars of the show, however, appear after sunset. Take a moonlight dive and spot the dazzling colors of moray eels, octopuses and scorpion fish.
Experience level: beginner to advanced
Check In to Drift Thelu Veliga Retreat, Step Out to Maaya Thila
Discover more vacation rentals and hotels in South Ari Atoll
WHEN TO GO

The best time to flip your fins in the Maldives is anytime! December to April skies are generally the clearest, but tourism is high during dry season. Monsoon season lasts from May to November and draws out hammerhead and reef sharks. Although visibility is not as good during rainy season, lighter currents make diving a more laid back experience.
Explore family accommodations and guest houses in the Maldives