From the world's tallest fountain to underwater shipwrecks, things to do in Jeddah are around every corner! Jeddah is the commercial hub of Saudi Arabia, so it has all of the modern conveniences and entertainment options travelers need, but it is also rich with history. While on vacation in Jeddah, you might shop in an 11-story mall in the morning and spend the evening strolling through an open-air market alongside structures dating back to the 7th century.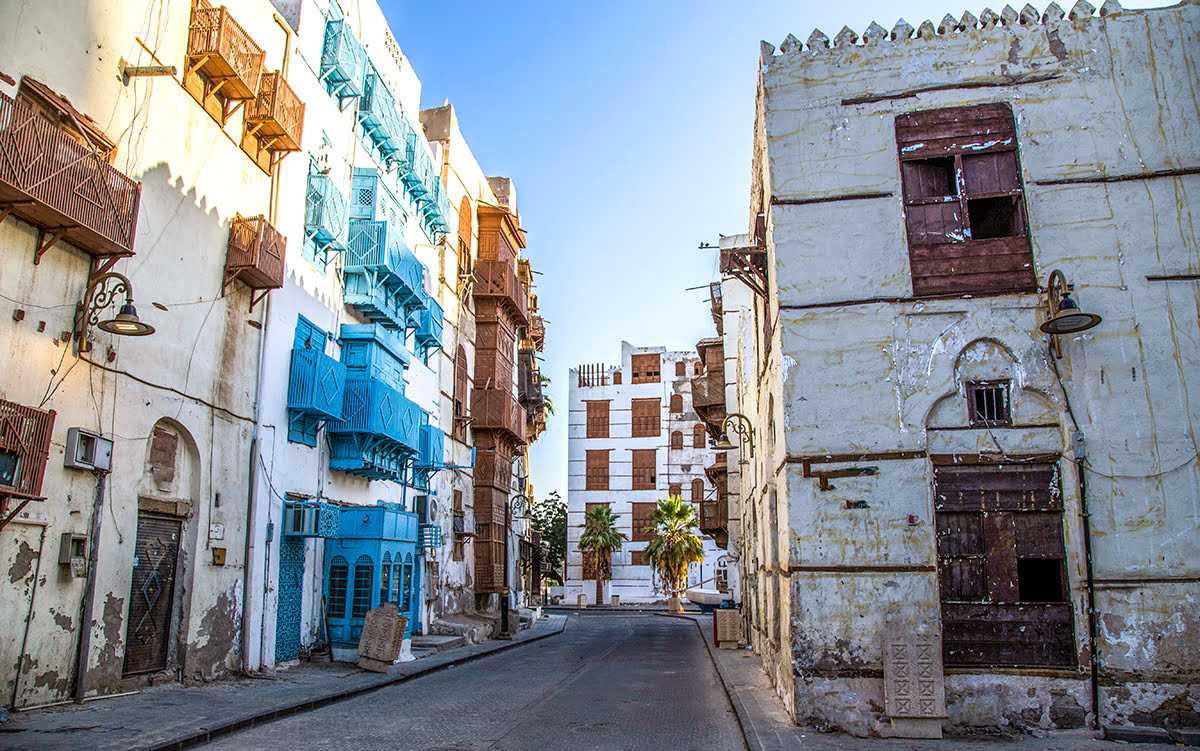 1. Step into the past with a visit to Al Balad
Al Balad literally translates to "the city" or "the town," and it is Jeddah's historical city center. Founded in the 7th century, Al Balad is a UNESCO World Heritage Site and can't-miss destination for visitors. The maze-like streets are lined with old tower houses, hidden mosques, and open-air markets that are woven around small public squares.
You will want to make your way Bab al Makkah, or Makkah Gate, which has welcomed centuries of pilgrims as they made their way to Mecca. It is also worth making time to visit Naseef House, one of Al Balad's famous coral houses that has been converted into a museum. The 106-room mansion was built in 1872 by Sheikh Omar Effendi Nassif who was governor of Jeddah at the time. Make note of the home's wide ramps, which were designed to allow camels to deliver messages and supplies to all five floors of the house. Once you've gotten your fill of the historic architecture, take some time to stroll the Suq Al Alawi, Al-Balad to browse for souvenirs like coral jewelry, leather goods, and perfume.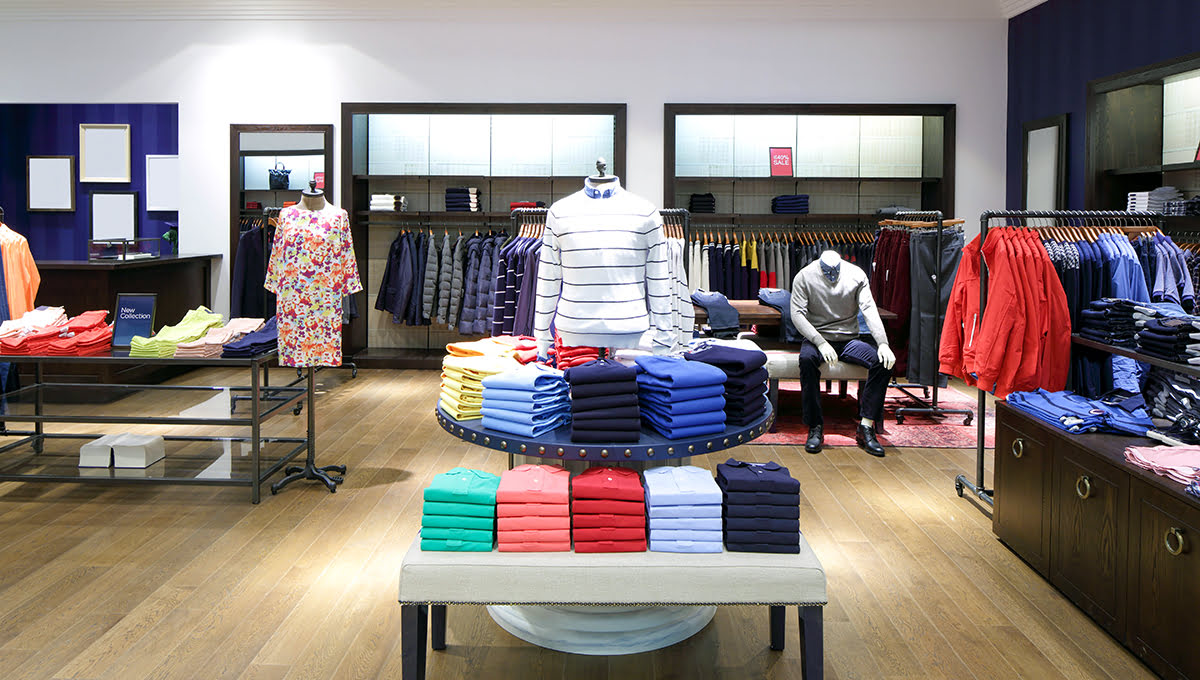 Located near King Abdulaziz International Airport, the Mall of Arabia is a great place to stop on your way in to or out of Jeddah. The massive shopping complex boasts over 260,000 square meters of shopping, dining, and entertainment space that includes KidZania, an arcade and play space for children. The mall is home to a wide range of international and regional brands including Gap, Zara, Aldo, Levis, and Monsoon. When you are ready to refuel, you can opt for a quick bite in the food court or a more leisurely meal in a full service restaurant. Not interested in shopping? Head for the 11-screen theater to check out the latest films from around the world.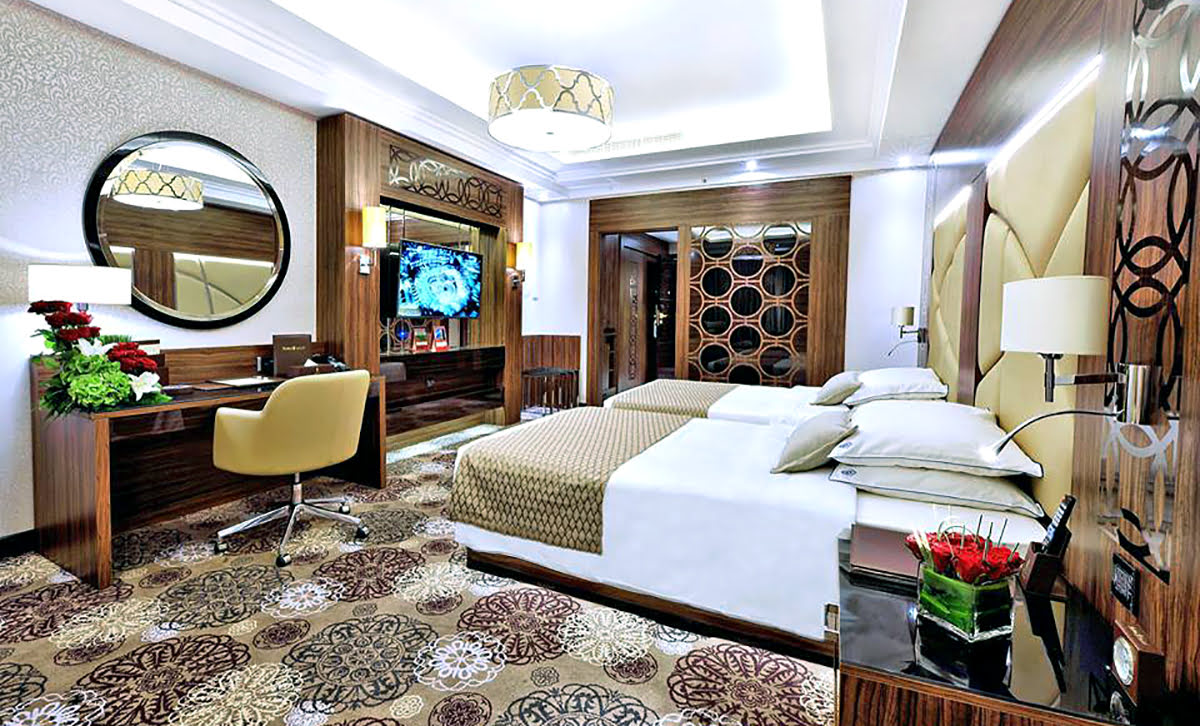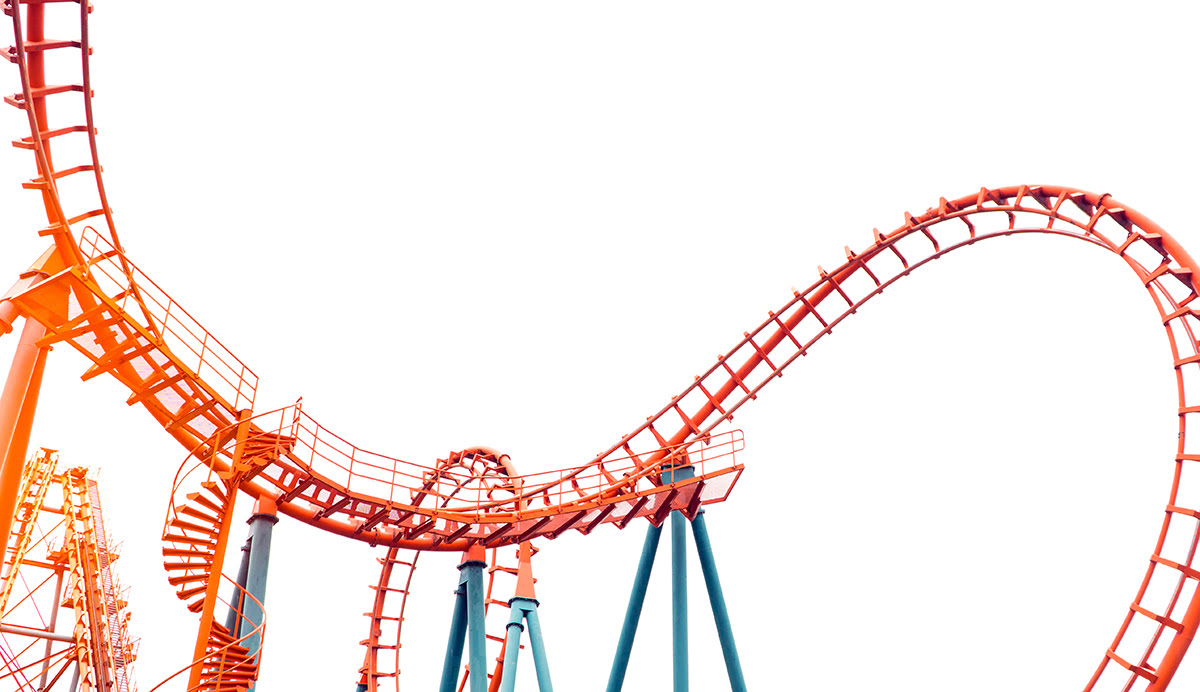 Roughly one million people visit Al Shallal Theme Park each year to enjoy the rides, theme areas, ice rink, and arcade. Those looking for an adrenaline burst will enjoy the roller coaster and sling shot ride, while visitors who prefer something a bit tamer can check out the bumper cars or take a boat ride around the lake. Entrance to Al Shallal Theme Park is SR 58 with additional tickets required for some activities.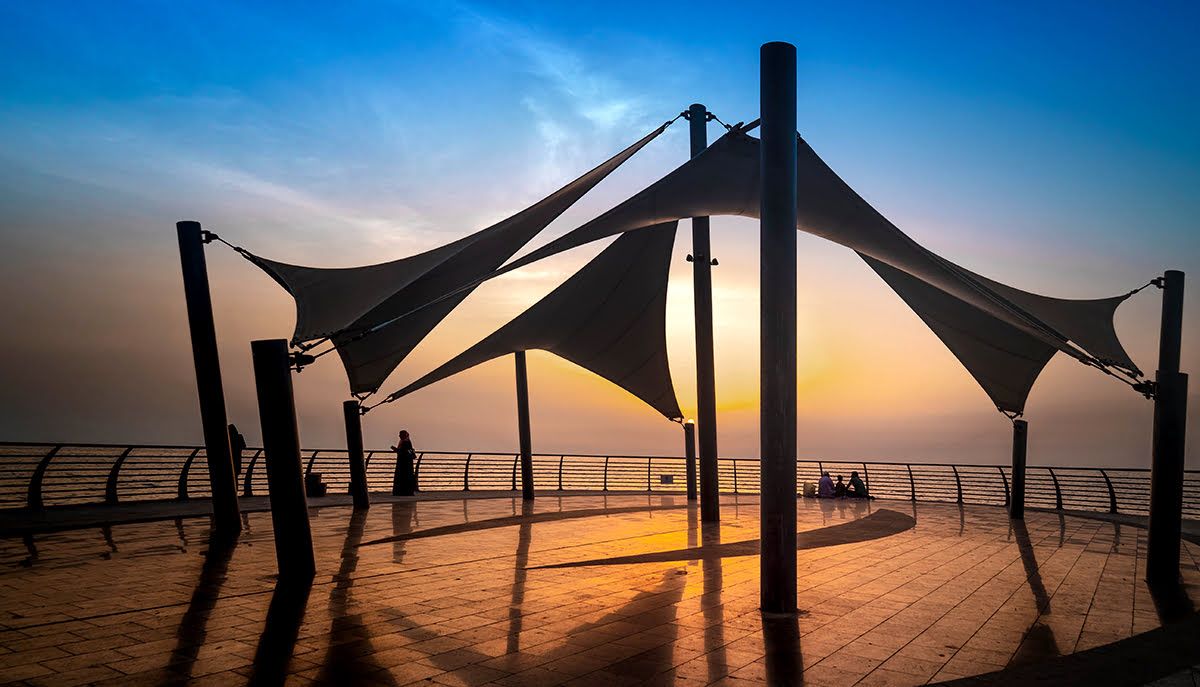 Jeddah Corniche is the city's waterfront district and a great place to go to see a number of the city's most popular attractions. In addition to a wide variety of shopping and dining options, Jeddah Corniche is also where you'll find the Fakieh Aquarium, the Floating Mosque, and King Fahd's Fountain. The boardwalk area is a great place for a stroll or even to stop and sit for a while; if you prefer to move a bit faster, you will find several shops that offer bicycle rentals.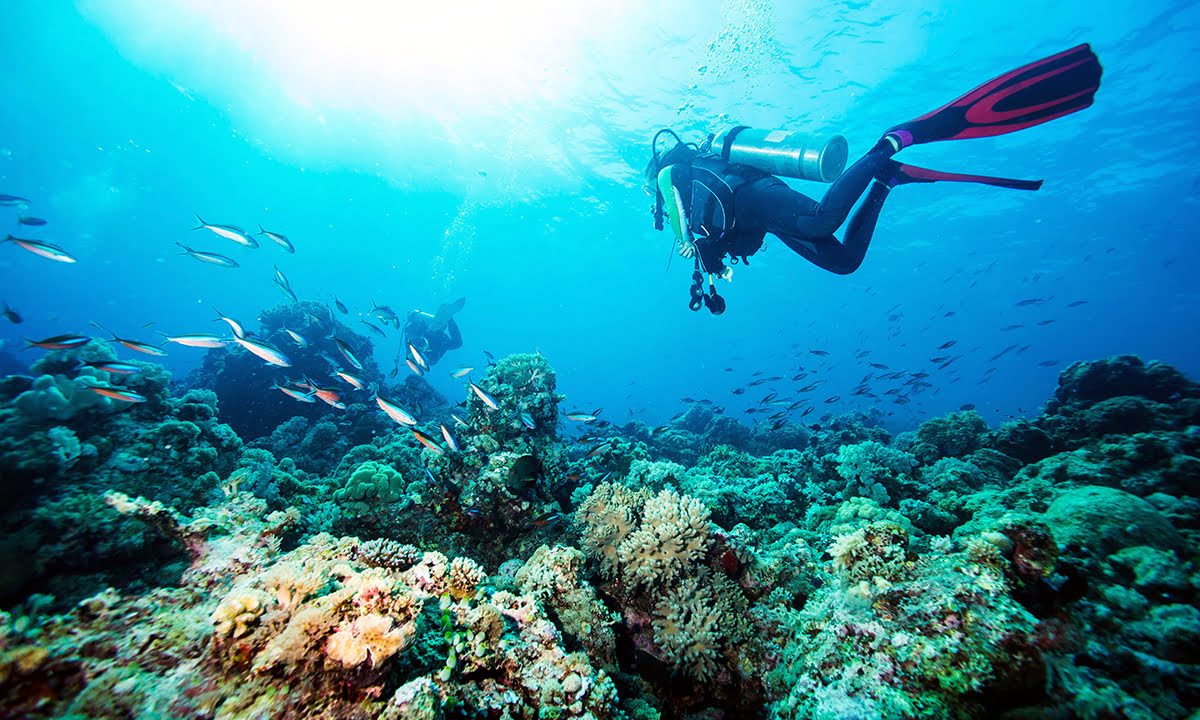 5. Go on a Scuba Diving Adventure in Obhur
Thanks to the desert climate, you can scuba dive year-round in Jeddah, and the Red Sea provides some great diving opportunities. In fact, some of the best dives in Saudi Arabia can be found along the city's shores. Two of the most popular dives in Jeddah are Boiler Wreck and Miss Marie Wreck, both of which offer a combination of shipwreck and reef exploration. If you are interested in taking a diving course while you are in Jeddah, you will find plenty of dive shops to help you discover scuba diving during your visit. The Bhadur Resort on Obhur Beach is a popular choice for divers since there are many dive shops near by, including Al-Haddad Scuba and Desert Sea Divers in the Obhur area.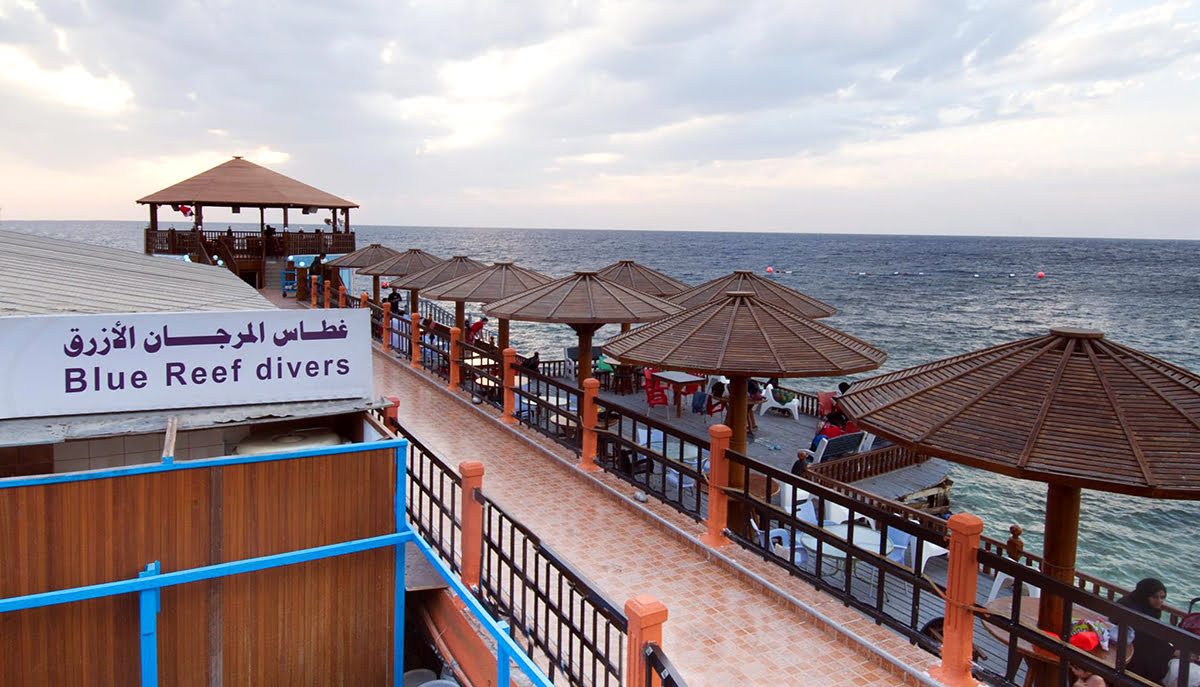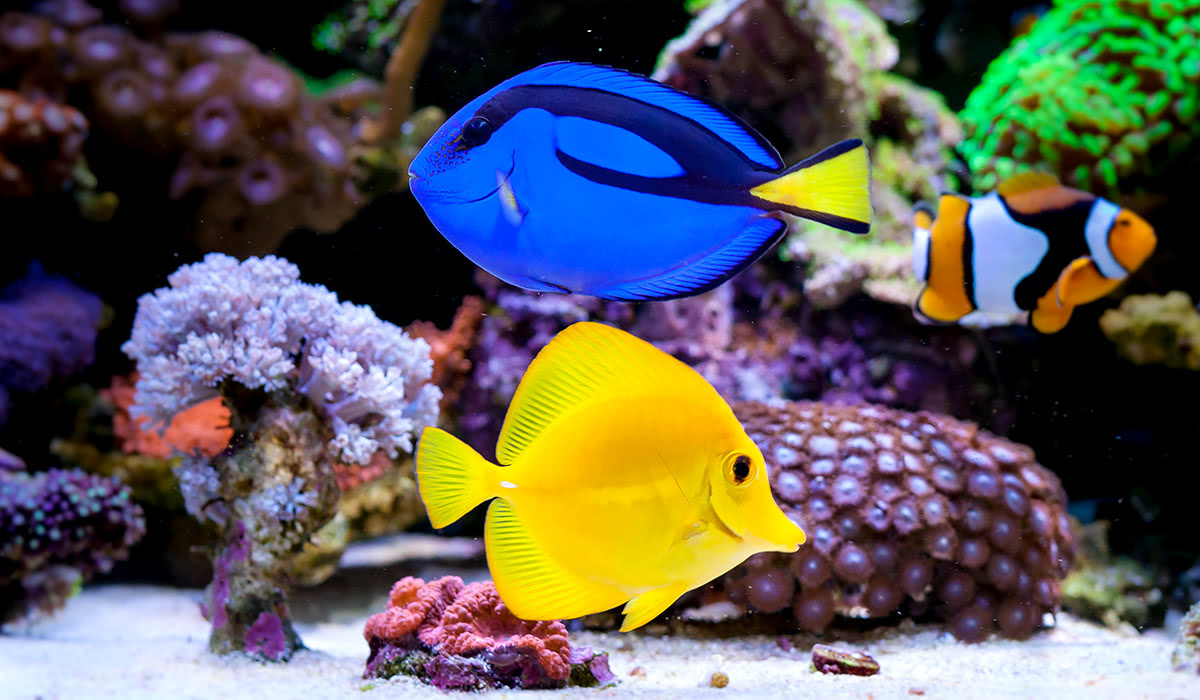 6. Explore the Sea from Dry Land at Fakieh Aquarium
As the only public aquarium in Saudi Arabia, Fakieh Aquarium is a popular destination for tourists and locals alike. The aquarium has more than 200 species on display, providing guests the chance to get a glimpse below the surface of the Red Sea and other oceans around the world. In addition to the traditional tank displays housing fish, rays, and sharks, the Fakieh Aquarium has a dolphin encounter experience where visitors can swim with dolphins for an additional fee. Entrance to the museum is SR 55, and Swim with Dolphins tickets start at SR 550.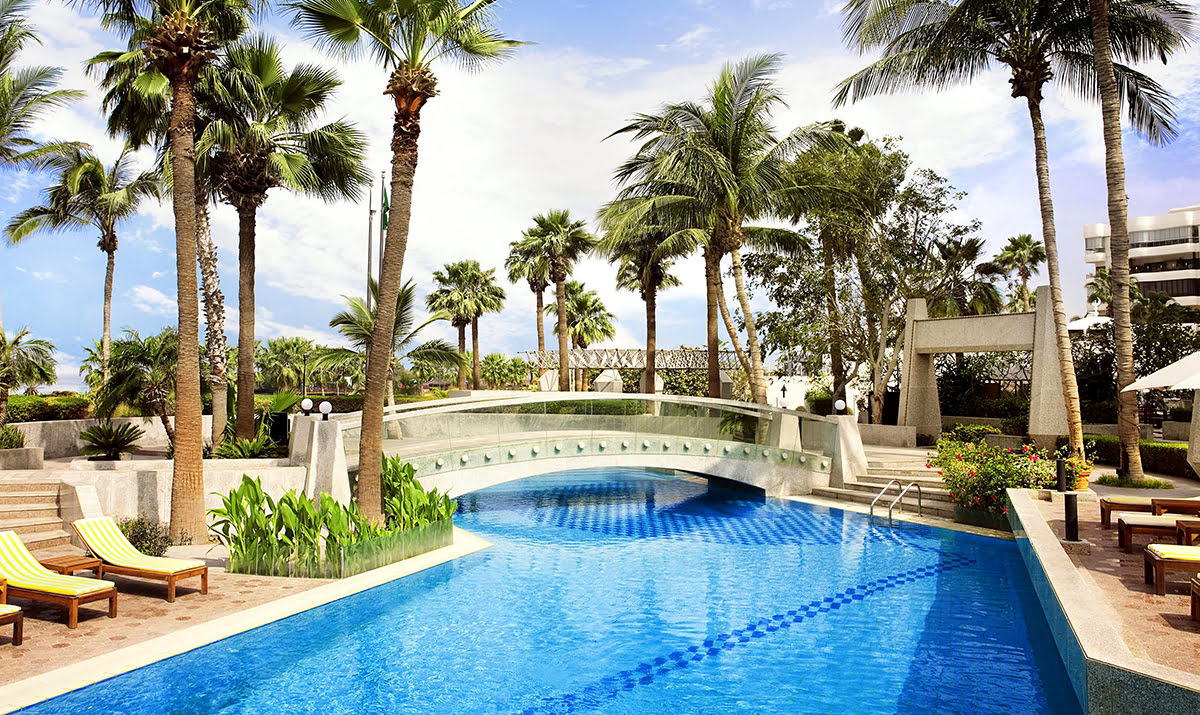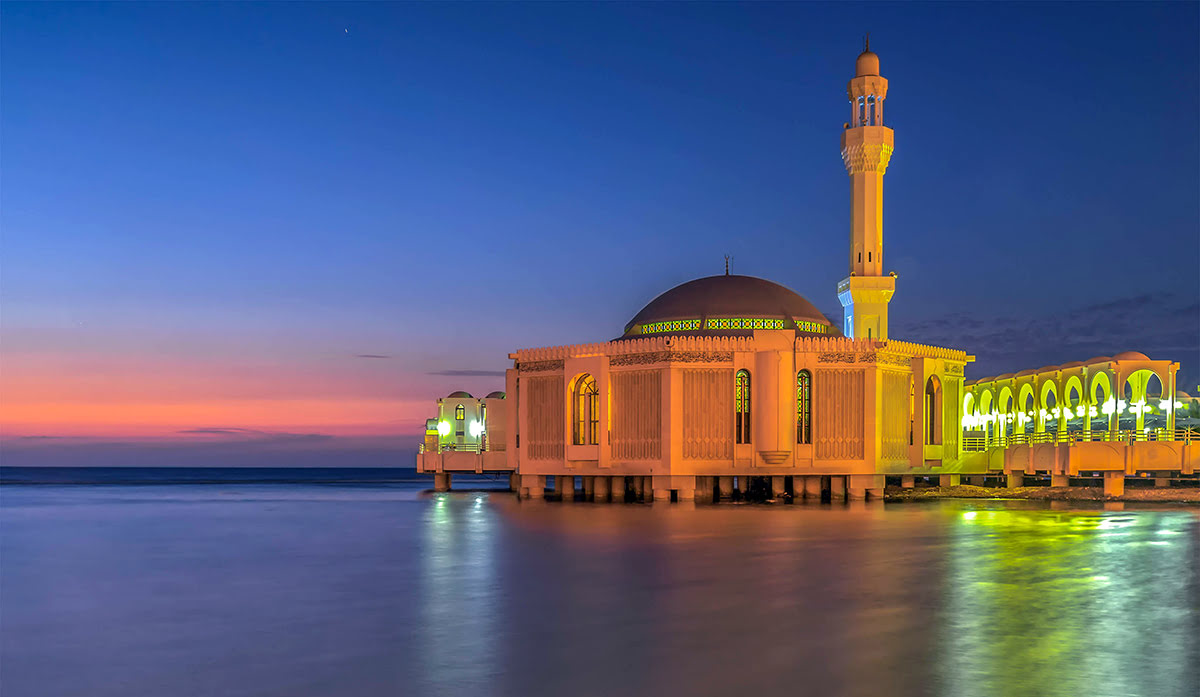 One of Jeddah's biggest attractions is the Masjid Al Rahma, or Al Rahma Mosque, which is also known as the Floating Mosque due to the fact that its construction on top of pillars makes it appear to be floating in the Red Sea. Built in 1985, the mosque is a beautiful example of modern Islamic architecture and well worth a visit. Aim to visit at high tide to get the full benefit of the optical illusion. If high tide coincides with dawn or dusk, all the better for photo ops! Masjid Al Rahma is a functioning mosque, so make sure to be conscientious of the fact that it is a sacred space for those who are there to pray.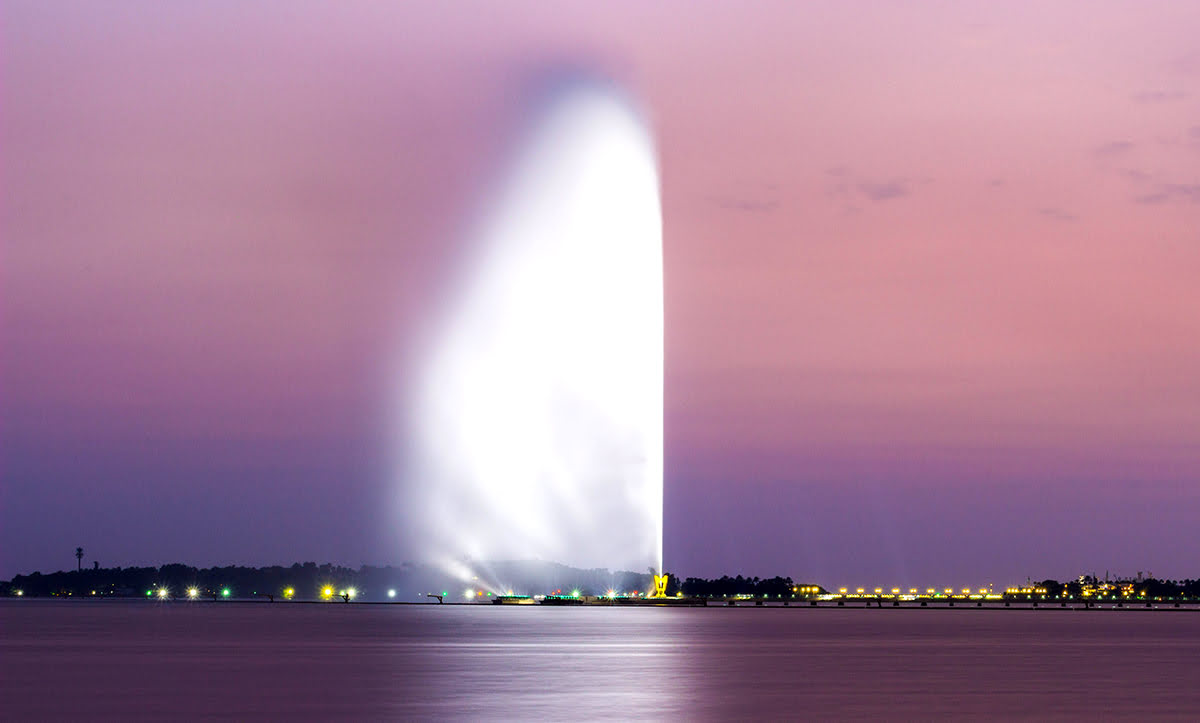 When it opened in 1985, King Fahd's Fountain instantly became one of Jeddah's most famous landmarks. Named for the monarch who donated it to the city, the fountain owes its icon status to the fact that it shoots water 312 meters into the air, making it the world's tallest fountain. Taller than the Eiffel Tower, the impressive water stream is visible from points across Jeddah. The water in the fountain, which is pulled from the Red Sea, can reach speeds of over 375 kilometers per hour. While King Fahd's Fountain is a sight to behold at any time of day, it is particularly breathtaking at night when the water is illuminated by 500 spotlights.
9. Explore the Private Beaches of the Obhur area
While there is plenty of public coastline in and around Jeddah, many residents and tourists prefer to pay a fee to access private beaches because of the amenities and activities that they provide. Most of these private beach clubs are in Obhur, Jeddah's main resort area. While some beach clubs require an invitation or long-term membership, many offer day passes. Another popular choice is Durrat Al Arous Villas and Durrah Beach Resort near Dhaban Marine Park. Those interested in aquatic sports should consider Silver Sands Beach since it offers windsurfing, snorkeling, and has a small island that is a short swim from the main beach.
10. Try Your Hand at Bargaining at the Gabel Street Souq
No visit to Jeddah would be complete without a visit to the Gabel Street Souq (Qabel Trail). The city's oldest market is a great place to do some shopping, get a bite to eat, and immerse yourself in an authentic Middle Eastern experience. In fact, taking in the sights and sounds of the souq is a worthwhile experience even if you're not interested in shopping. As you stroll through the various stalls, you'll find vendors selling great souvenir options like perfumes, leather bags and shoes, and jewelry. It's not just for tourists though; you'll notice locals shopping for food and other household necessities. The Gabel Street Souq is also known for its gold market where there are deals to be had if you're willing to haggle. Make sure to pick up some dates and sample some coffee or tea.