With tourism wide open in the Kingdom, it's easy to find things to do in Saudi Arabia. Adventure travelers heading to the Middle East are quad biking in the red sand dunes of Rub' Al Khali (Empty Quarter), sopping up the scents and souvenirs of Riyadh's oldest souqs and diving in the pristine coral of the Red Sea. With a little pre-planning, guests to KSA also can explore an oasis in Eastern Province, camp at a crater near Taif and ride a camel in Thumamah National Park!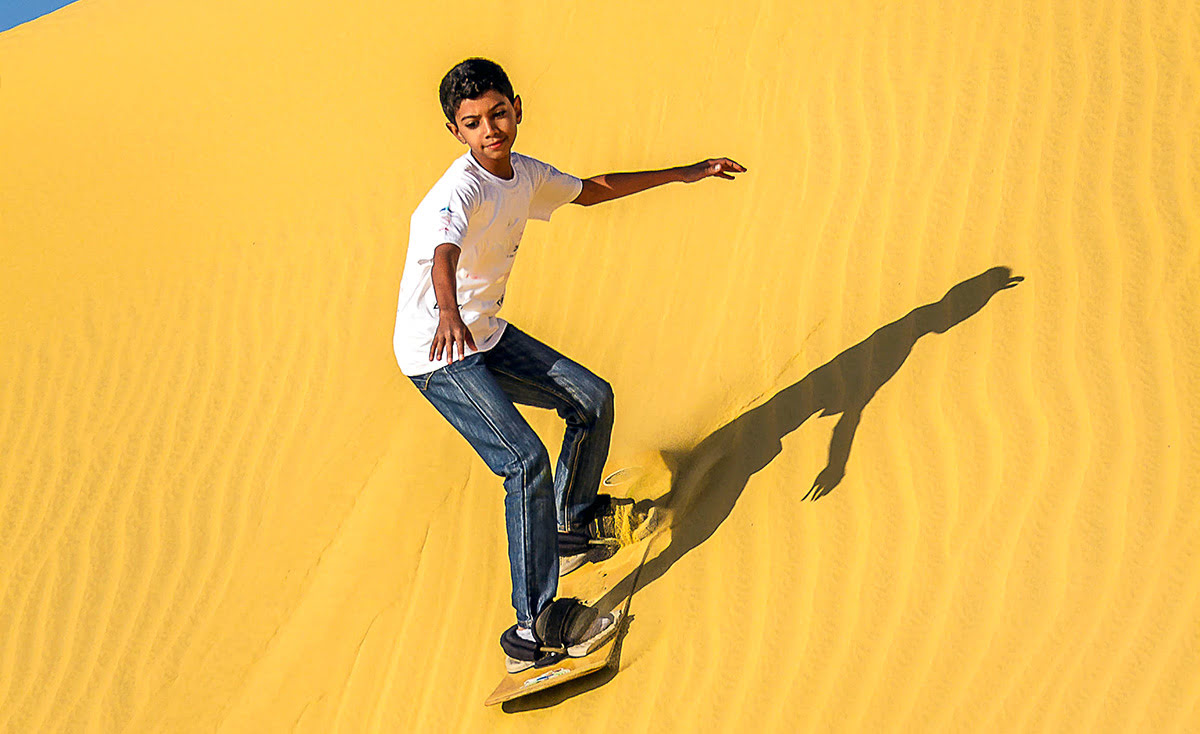 Plan a thrilling itinerary in & around Riyadh
The capital city of Riyadh hosts a wealth of historical landmarks, modern attractions and some of the most exciting things to do in Saudi Arabia. Adventure travelers seeking desert treks, sand dune excursions and desert camping will find all the outdoor fun they can handle by making their home base in Riyadh.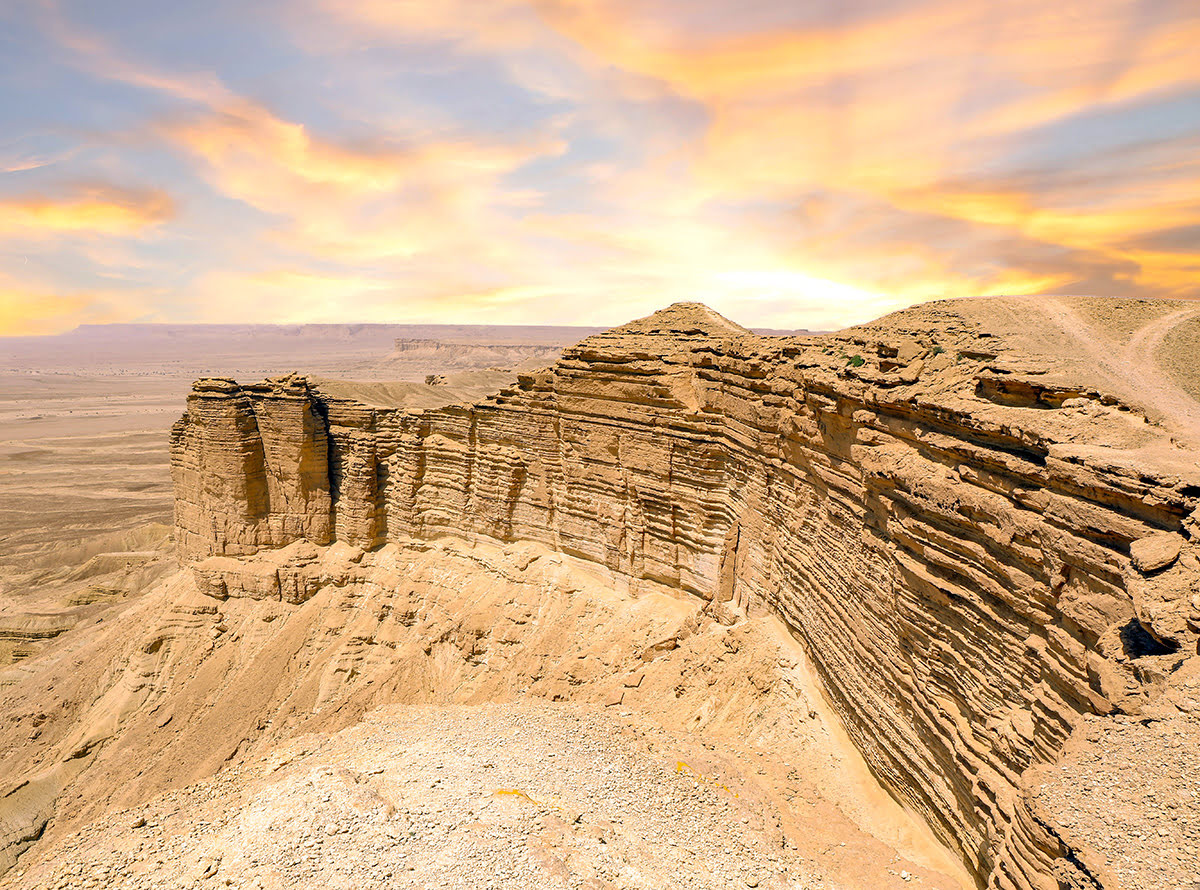 Stand at the Edge of the World
Backpackers seeking the ultimate desert hiking experience can't miss a trek through Acacia Valley to capture the view from the Edge of the World. This awe-inspiring cliff stands in the middle of the desert about 56 miles (90 kilometers) northwest of Riyadh. Trekkers can reach the top via a well-trod hiking trail, and the payoff is a jaw-dropping panoramic view of the surrounding desert lands. Archaeologists believe the Edge of the World used to lie at the bottom of the sea, but today, the landmark formation leaves travelers feeling on top of the world.
Travelers will need to hire a driver in Riyadh to make the trip. Several tour operators offer group guides and proper 4×4 transportation through the area. If you're making a solo trip, keep in mind that rangers close the main gate to the highway back to Riyadh at 6 p.m., and the cliff is about a two-hour drive from the gate. Trekkers should be sure to pack plenty of water and snacks for a full day of desert exploration.
Travel tip: hiking to Edge of the World is not recommended for families with young children, as the last leg of the trek requires some advanced hiking skills and moderate stamina.
Reserve a spot for a wildlife safari
With more than 700 animals and rave reviews from visitors, Nofa Wildlife Park is the perfect place to spend a day with the family, but even solo travelers will enjoy this hidden gem. The park offers an African safari experience, and visitors can get up close and personal with free-roaming giraffes, zebra, wildebeests, ostriches, hippos and a host of other wildlife species. The tours are completely guided by experts, so guests feel safe on the open desert plains.
Nofa Wildlife Park is open for tours on most Saturdays, and reservations must be made in advance on their website. The park is located about 60 miles (98 kilometers) west of Riyadh and is part of the Nofa Resort area, home to Nofa Resort Academy Golf Course, Nofa Racetrack, Safari Riyadh and Ar Reem Racetrack, where guests can watch races or take a spin around the track on their own.
Ride the red sand dunes of Saudi Arabia
Spending at least one day on the sand dunes is a must-do during a trip to Saudi Arabia. One of the best places to surf the sands is at Khararah National Park, less than an hour southwest of Riyadh. Featuring captivating rock formations and miles and miles of red sand, the park is popular for quad biking, sand boarding and flying kites. Families can pack a picnic and enjoy lunch under the shade trees around Khararah Lake, which fills up during rainy season and lures in wildlife and a variety of birds.
Khararah National Park is situated next to the famous Red Sand Dunes, another popular destination for quad biking and adventurous desert activities. It's also not far from the Tuwaiq escarpment, a rugged region marked with crags and naturally-formed cliffsides that stretches for nearly 500 miles through central Saudi Arabia.
It's a good idea to hire a driver with an SUV to make the trip to Khararah National Park because you never know when the urge for an off-road adventure might strike, but passenger cars can make it to the parking area just fine.
Camp in the desert – Bedouin style!
For an unforgettable overnight experience, adventure seekers should take a camping trip to Falcon International Camp at Reem Reserve (Khubayb Al Reem). This bountiful natural attraction just west of Riyadh offers Bedouin style camping where guests sleep in tents in the open desert under a blanket of stars. The camp features experiences with trained falcons, archery lessons and romps through the desert in a camel caravan. Guests should reserve a campsite before visiting the camp. Contact information is available by searching "Falcon International for Desert trips K.S.A." on Facebook.
Weave your way through a traditional souq
Deira Souq, also spelled Dheera Souq, is a top-notch market area near Masmak Fortress in Riyadh. Visitors can find a dizzying selection of souvenirs while browsing through stall after stall of traditional clothing, Saudi rugs and textiles, key chains, perfumes, scented oils and handmade jewelry. It's common for shop owners to sell similar items throughout the souq, so visitors can feel free (and are encouraged) to haggle for the best prices!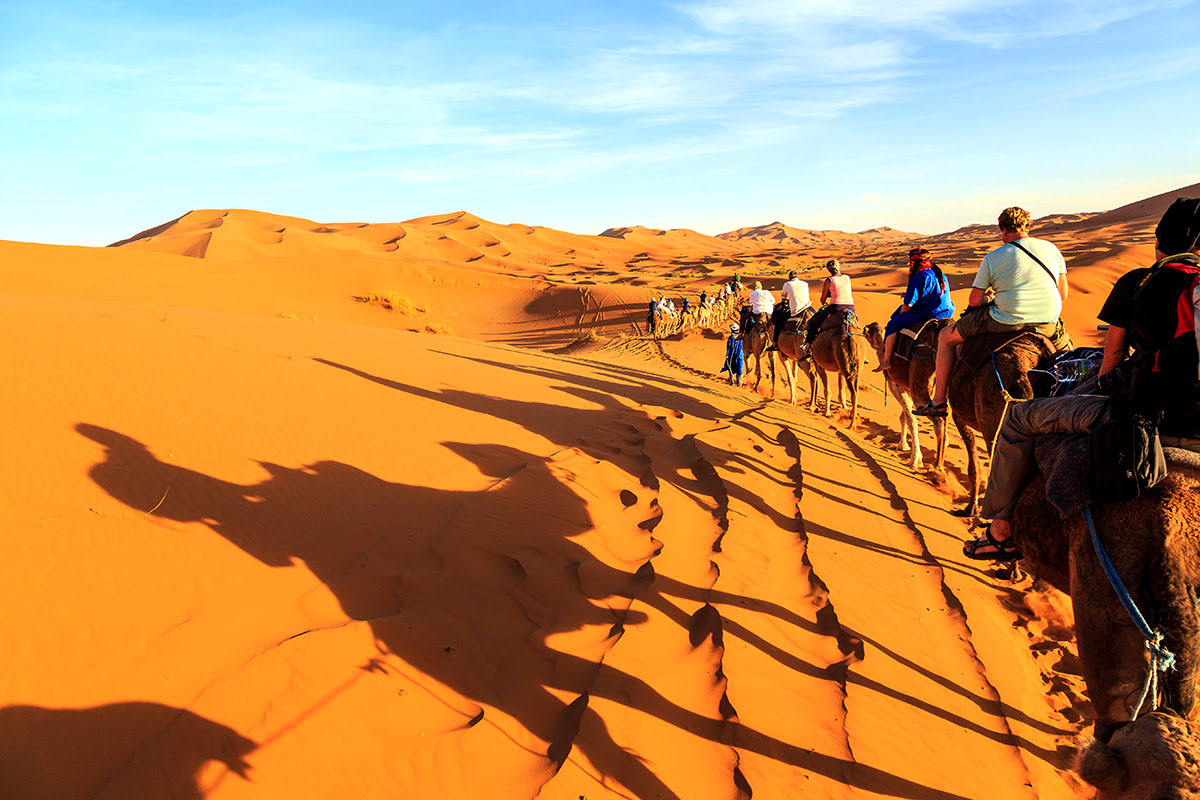 Saddle up a camel or horse in Thumamah
Thumamah National Park is one of Riyadh's most popular outdoor escapes, and with good reason. This sprawling desert is situated just north of the city and is one of the best places to rent quad bikes and roar through the rolling dunes. It's also a great place to enjoy camel and horse rides! Thumamah National Park does not officially offer camel and horse rides as an activity, but tourists are welcome to approach area farmers who rent out their local livestock for treks around the park. Visitors can negotiate prices for individual rides.
FIND & BOOK A HOTEL IN RIYADH TODAY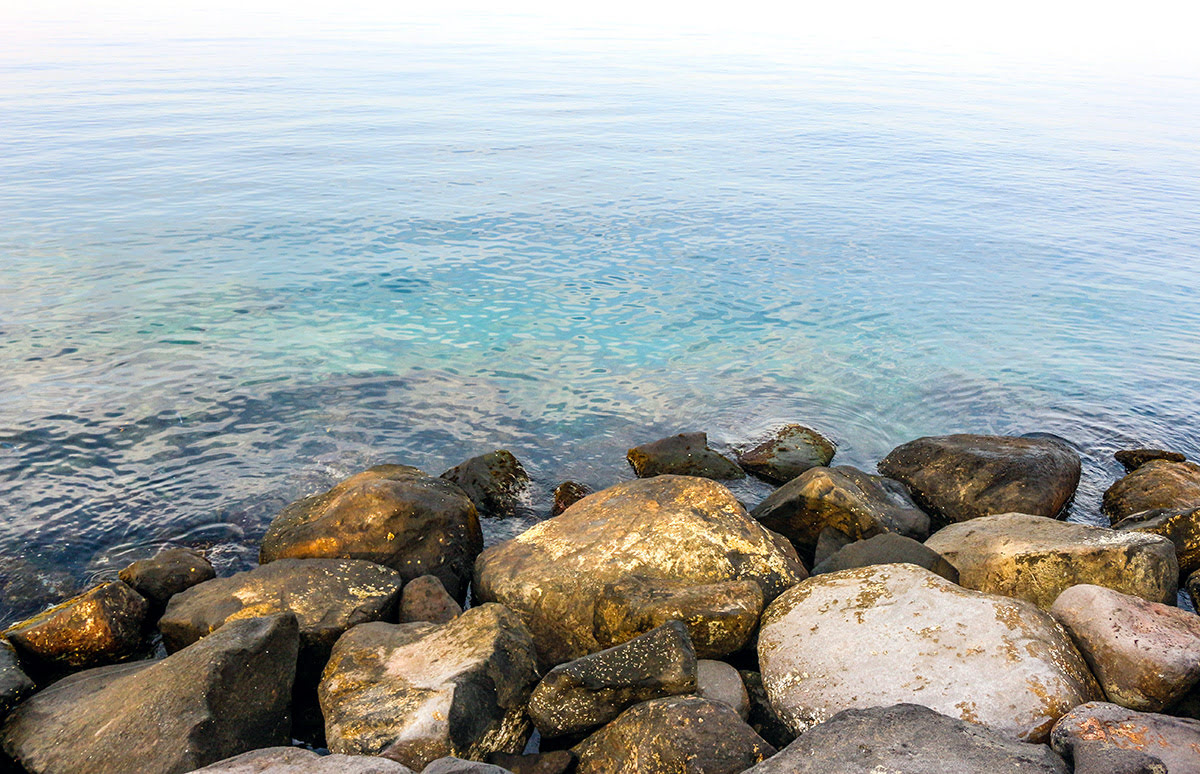 Dive into Red Sea & west coast culture
With cities like Jeddah, Al Lith and Jazan, the west coast of Saudi Arabia is a tourist's delight. Many travelers head to the Red Sea for scuba diving and snorkeling, but visitors shouldn't pass up the opportunity to explore the multitude of attractions in Jeddah and the nearby cities of Al Lith and Taif.
Plan a trip to Jeddah with Agoda Travel Guides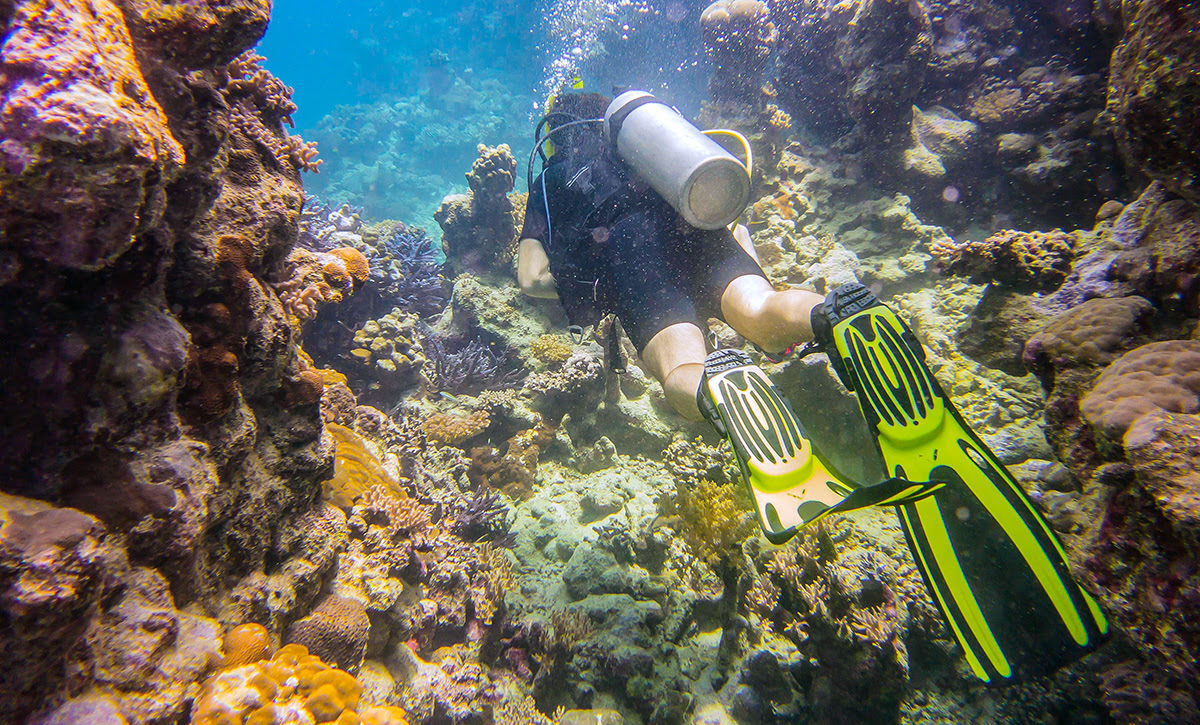 Scuba dive or snorkel in the Red Sea
With the longest coastline along the Red Sea and a mighty long stretch on the Persian Gulf, Saudi Arabia has bragging rights to some of the best diving in the world. Not only are the waters turquoise blue and teeming with colorful marine life and coral reefs, but divers in Saudi Arabia are less likely to run into huge underwater crowds like in Egypt.
Jeddah is the best starting point for booking Red Sea scuba diving, liveaboard and snorkeling adventures. From Jeddah, divers can reach the famous Boiler Wreck, surrounded by the famous red coral of the Red Sea. The charming cities of Al Lith and Jazan, however, are the closest gateways to breathtaking Farasan Island, which is loved for its plentiful marine life and stunning beaches.
Al Lith is about 200 miles (325 kilometers) south of Jeddah, and Jazan is further down the coast. The closest airports to Al Lith are King Abdulaziz International Airport in Jeddah and Taif International Airport. Travelers can hire a driver in either city to make the trip to Al Lith, which takes 3.5 to 4 hours from either city. To get to Jazan, guests can fly into Jizan Regional Airport.
DISCOVER THE BEST DIVING SPOTS IN SAUDI ARABIA
Camp under the stars at Wahba Crater (Al-Waba Crater)
Visitors to Taif and Makkah Province can take a daytrip to Wahba Crater to explore lava fields, an oasis and salt flats that have ruled the region for centuries. The area is exceptional for hiking, as the crater is 820 feet (250 meters) deep and easily explored on foot.
Guests who embark on a camping trip to Wahba Crater need to be fully prepared, as there are no services available anywhere near the area. Travelers should pack their own tents, fuel, blankets, food, plenty of water and enough supplies for a night in the desert.
The area is accessible by car, and tourists can hire a driver from several destinations, the closest being Jeddah (4 hours) and Taif (2.5 hours).
FIND & BOOK A HOTEL IN JEDDAH TODAY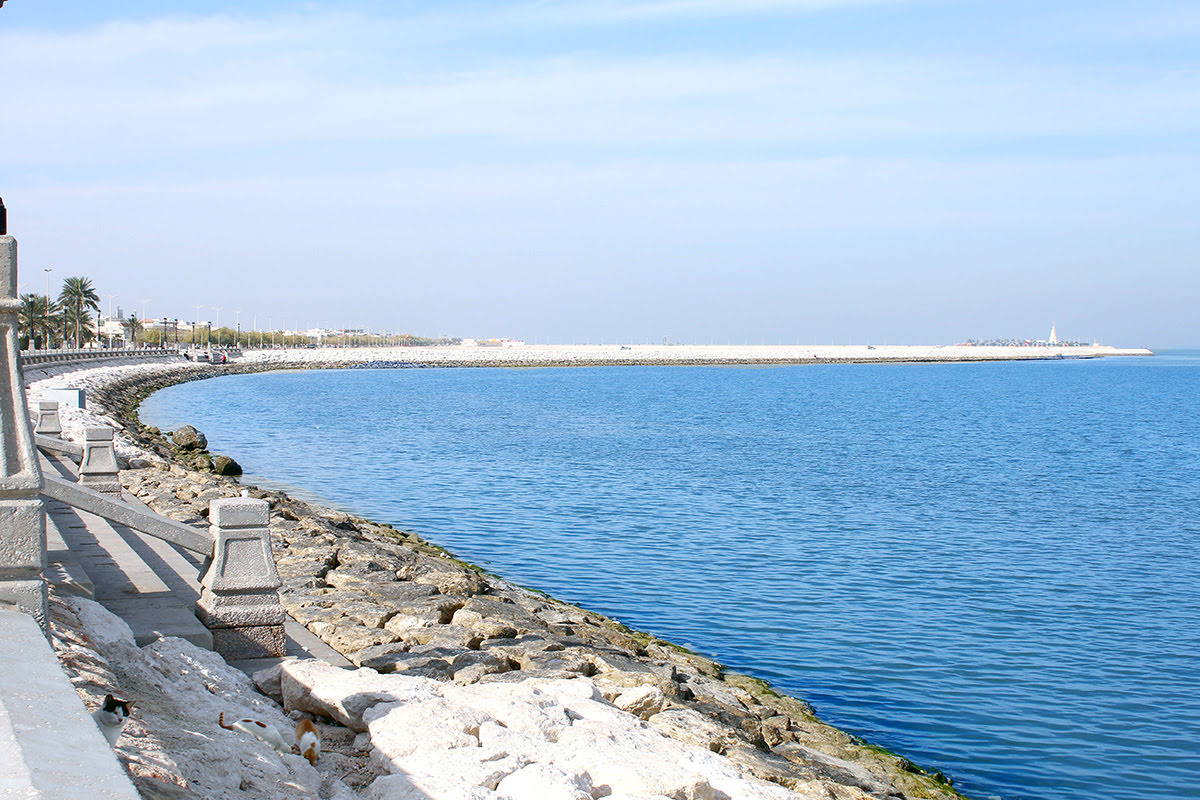 Discover the secret getaways of Eastern Province
Travelers who skip a tour of the Eastern Province are missing some of the most alluring things to do in Saudi Arabia. Home to the capital city of Dammam, the Rub' Al Khali desert (Empty Quarter) and Half Moon Beach in the Persian Gulf, Eastern Province contains a wealth of somewhat secret activities. Travelers who book a stay in Dammam can enjoy attractions like Marjan (Murjan) Island and Dolphin Village Dammam and Scitech museum in nearby Al Khobar. Half Moon Beach in Dhahran also is a must-see attraction in Eastern Province.
Trek through Al Hasa Oasis (Wahat al Ahsa) in Al Hofuf
A true oasis (and one of the largest in the world) in the desert, Al Hasa Oasis is lined with more than 3 million palm trees, hot and cold springs and ancient rock formations. Situated 93 miles south of Dammam just outside Al Hofuf, the area features as many modern conveniences (including restaurants and shopping malls!) as it does historic landmarks. Trekkers can explore caves in nearby Al Ahsa National Park while climbing Al Qarah Mountain, which offers an exquisite view of Al Hasa Oasis.
When the sun goes down, travelers should head back into Al Hofuf to shop at Qaisariah Souq. This amazing marketplace is one of the oldest in the region and offers all the souvenirs, perfumes, clothing and crafts a traveler could want. Qaisariah Souq is open daily from 3 to 6 p.m. and from 8 p.m. to 1:30 a.m.
Catch a ride with a local to Yellow Lake in Al Hofuf
Just to the north of Al Hofuf and Al Ahsa National Park stands Yellow Lake, a lush oasis formed by the runoff of the plentiful artesian springs that supply water to more than 20,000 farms in the area. The lake is so well hidden that getting to it requires a local guide with a 4-wheel drive vehicle. Arranging the trip is worth the effort, though, as the never-ending vegetation, rolling hills and wildlife around Yellow Lake are rare treats in the Empty Quarter.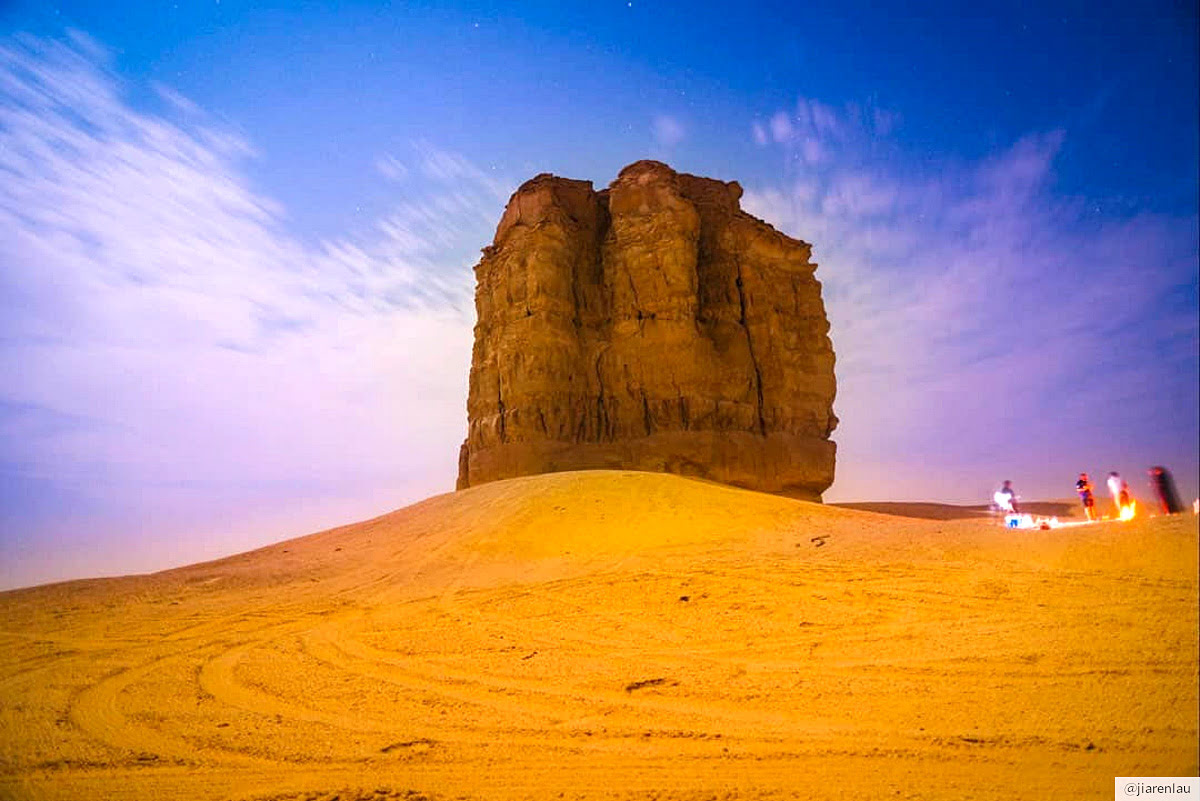 Hunt for the Devil's Thumb in Judah
The desert region of Judah is a splendid place to camp in the desert, and it's the only place to see the Devil's Thumb! This iconic – and very lonely-looking – rock formation protrudes from the dusty desert surface as if it grew there by itself. The unique sight stands just 10 minutes outside Judah, west of Al Hofuf, and along the way, travelers can spot hidden caves and photograph camels ambling across a sea of sand.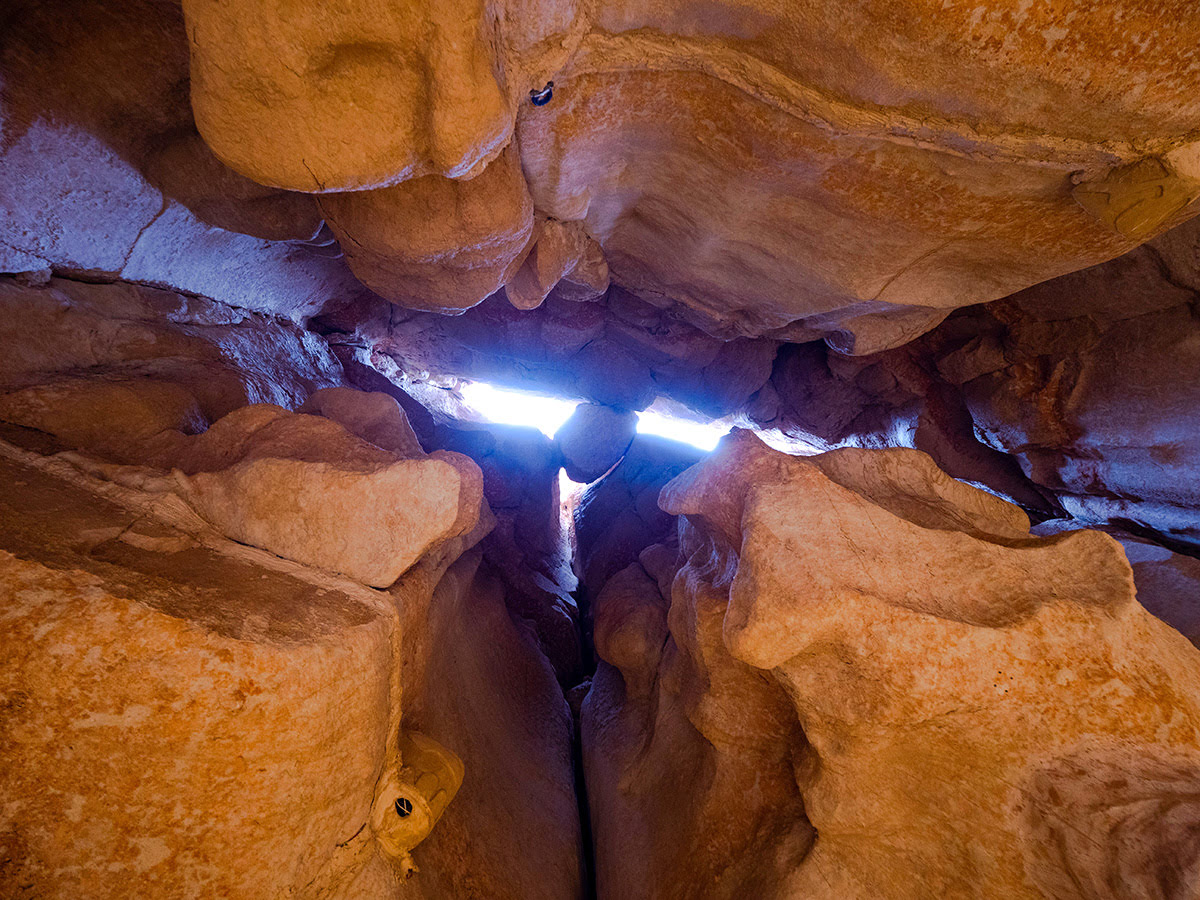 Uncover the secrets of Mastodon Cave
The coastal city of Jubail contains some of the best things to do in Saudi Arabia. The city is home to Fanateer Beach and the Jubail Conservation region, and backpackers can find historic landmarks, including the Mastodon Cave, scattered around the outskirts of Jubail. The Mastodon Cave is a sandstone "tomb" filled with fossilized bones of what locals believe are the remains of mastodon (mammut), a now-extinct distant cousin to the elephant that once roamed the region.
The cave is about a two-hour drive north of the city, and tour guides often combine the trip with stops at Ship Rock, Nita Fort and the village of Nairyah.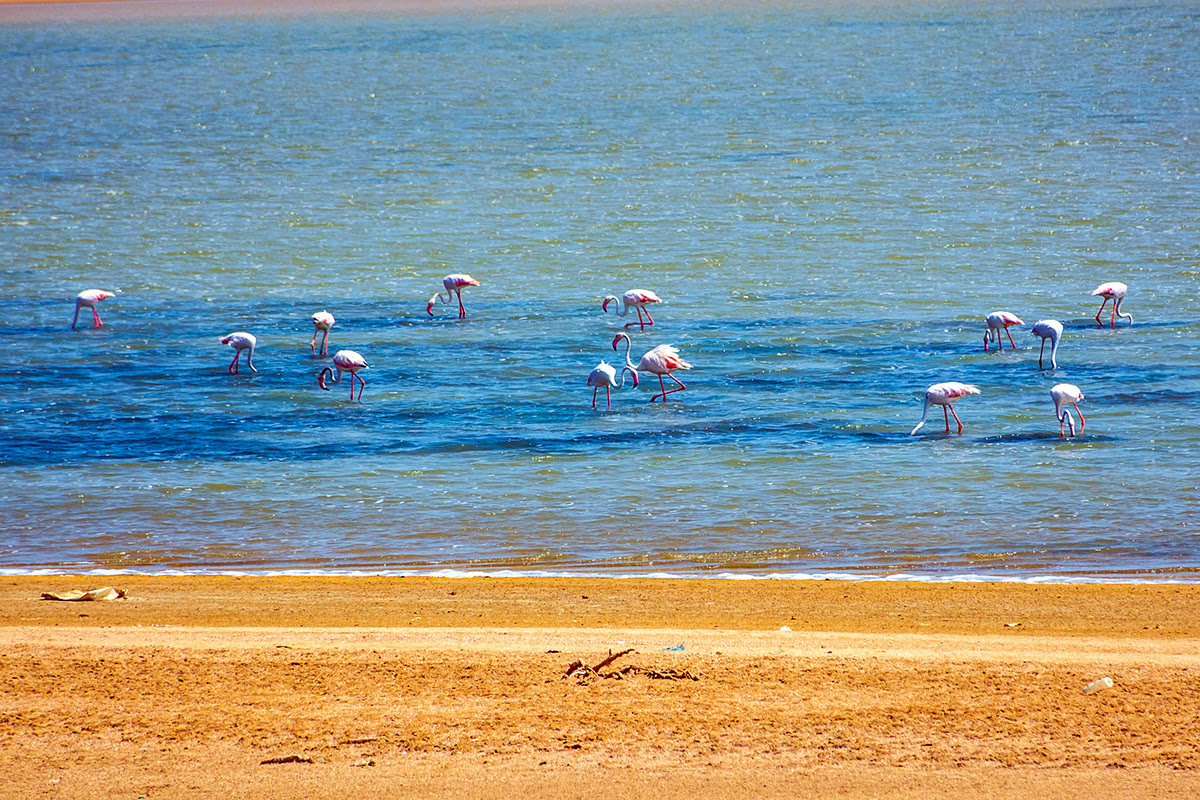 Photograph flamingos in Jubail
Jubail is a gorgeous coastal city nestled just one hour north of Dammam. Along with historical landmarks, Jubail contains a treasure trove of natural attractions, including flocks and flocks of pink flamingos! Winter is the best time to photograph the birds in all their colorful, quirky glory. One of the most picturesque places to find swarms of flamingos is in Al Fasl reserve (Sabkhat al-Fasl), quiet refuge on the northwest edge of the city. Travelers looking to continue their tranquil journey with nature should take a stroll along Al Nakheel Beach and Fanateer Corniche. The area offers soft sands, scrumptious views of the Persian Gulf – and more flamingos!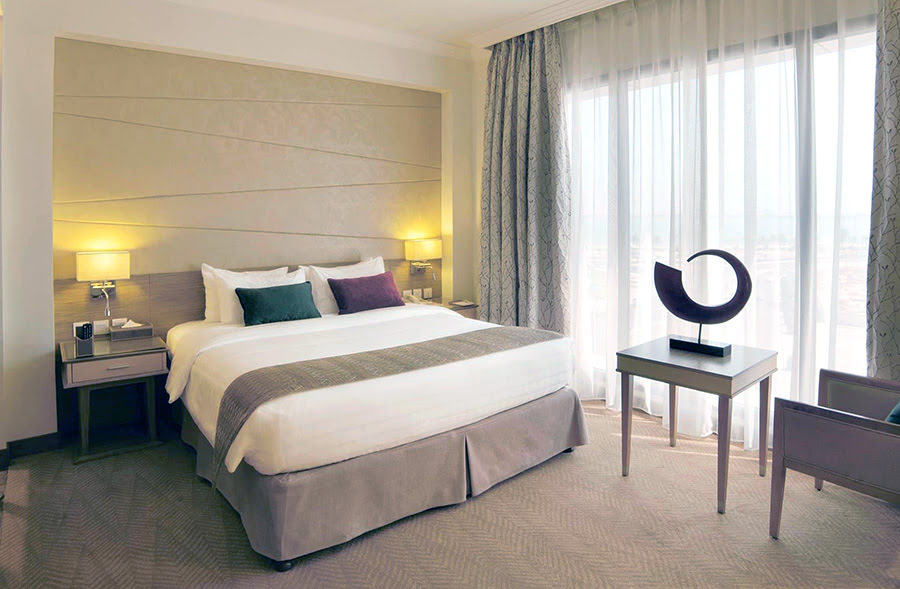 FIND & BOOK A HOTEL IN DAMMAM TODAY