The best hotels in Seoul are legendary for their stellar mix of tradition and contemporary. From extravagant five-star accommodations to sleek retreats, the best hotels in Seoul give guests a unique opportunity to define the good life in any way they see fit.

1. Best hotels in Seoul | Grand InterContinental Seoul Parnas
Located in the Korea World Trade Center complex in the heart of the exclusive Gangnam neighborhood, this relentlessly sleek luxury's 2014 remodel gives it a fresh vibrancy not unlike a brand-new property. It's a place well-suited for business – a plus, considering the COEX convention center is steps away from the property.
While the hotel's business rooms, event spaces, and quartet of banquet halls are also great for corporate gatherings, make no mistake: Grand InterContinental Seoul Parnas is one property that knows how to mix business with pleasure. The "see and be seen" crowd can delight in the spectacular views of Gangnam and downtown Seoul, from their spacious hotel rooms, which feature neutral-toned décor and luxurious bathroom supplies from Agraria.
The hotel's restaurant scene plays a key role in establishing the hotel's sophisticated vibe, with six different dining options to choose from, including:
Table 34 – Haute French cuisine with a wine cellar stocked with more than 1,000 labels.
Wei Lou – Modern Chinese fare located on the 34th floor, emphasizing dishes from Beijing and Shandong.
Hakone – Internationally recognized venue featuring sophisticated Japanese dishes.
Grand Kitchen – Upscale buffet venue with a large exhibition kitchen.
Grand InterContinental Seoul Parnas is Conveniently Located Near These Seoul Points of Interest
Discover the best hotels in Seoul
2. Best hotels in Seoul | JW Marriott Dongdaemun Square
This property is a relatively new addition to the Seoul luxury hotel scene – it opened in the winter in 2014. As the name suggests, you'll find hotel in Dongdaemun, a neighborhood not know for large-scale luxury accommodations. JW Marriot Dongdaemun Square's mere presence adds a unique aesthetic juxtaposition to the neighborhood, especially since it stands adjacent to Dongdaemun Market. Yet the luxury hotel wisely takes full advantage of its unique location by creating a look and feel that's at once upscale and understated.
The hotel also doesn't shy away from its surroundings; its sleekly appointed lounge opens up to spectacular views of Dongdaemun Gate, while The Griffin rooftop bar allows you to take in the majesty of the Seoul skyline. At the same time, the rooms offer an upscale respite from the typical Dongdaemun scene. Expect to enjoy comfortable modern furniture, ergonomic work spaces, and spacious marble bathrooms.
You can also retreat to the property's Provence Spa by L'Occitane and indulge in a body scrub, facials, and several other treatments – just be sure to make an appointment beforehand. JW Marriot Dongdaemun Square's dining scene is highlighted by Tavolo 24's international cuisine, live cooking station, and wonderful city views. That said, don't forget you're next to Dongdaemun Market, which means you're conveniently located to Seoul's legendary street food.
JW Marriott Dongdaemun Square is Near These Popular Seoul Attractions
Discover the best hotels in Seoul
3. Best hotels in Seoul | Oakwood Premier COEX Center
You may say that this luxury Seoul hotel isn't a hotel at all. Rather, it's a space consisting of 280 luxury served apartments, making it an ideal place for business travelers in town for a convention at COEX or a meeting at the World Trade Center Oakwood Premier COEX Center's unique spaces run the gamut from studio digs to a lavish penthouse overlooking Seoul's affluent Gangnam neighborhood from 27 stories. Each space features a clean, muted design scheme and the creature comforts of home, including:
Dishwasher
Kitchen
Convection oven
Entertainment system
Oakwood Premier COEX Center's commitment to providing ease to travelers extends past the rooms. The luxury Seoul hotel's on-site restaurant, fitness center, and convenience store can help you tend to you essential needs if you're pressed for time, while their spa services can aid you in finding some relaxation at the end of a stressful meeting.
The property also boasts a colorful children's playroom if you're planning on bringing the family to your business trip, and your spouse can engage in some serious shopping at the nearby COEX Mall while you engage perspective business partners.
Popular Points of Interest Near Oakwood Premier COEX Center in Seoul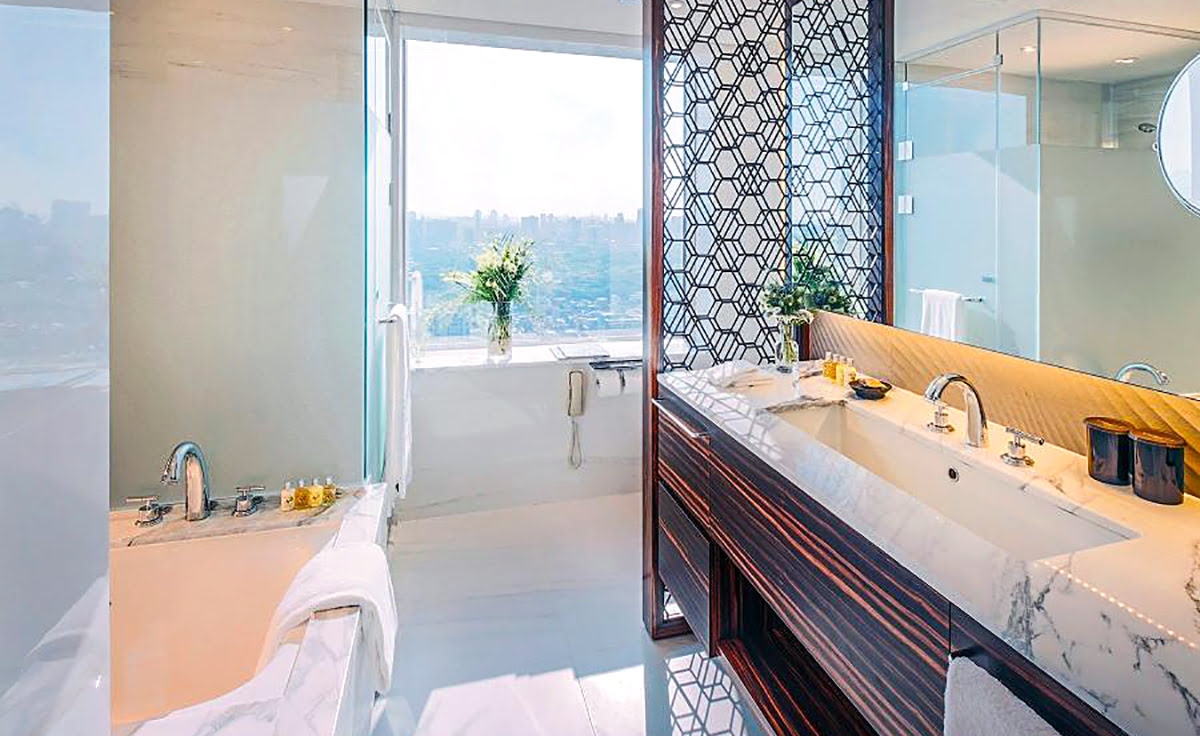 Discover the best hotels in Seoul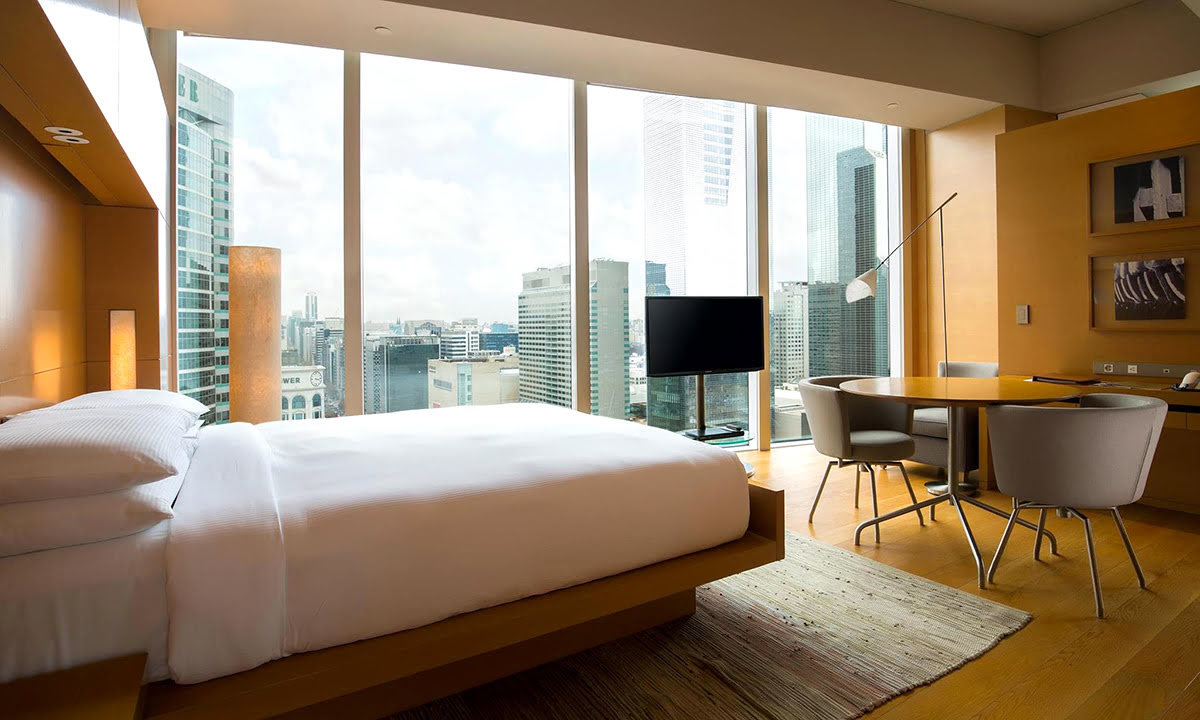 4. Best hotels in Seoul | Park Hyatt Seoul Hotel
This luxury hotel may be the most globally inspired upscale property in Seoul. Part of that may be influenced by its Gangnam address, since its location near COEX makes it a prime spot for international business travelers.
Regardless of reason, Park Hyatt Seoul Hotel's worth your attention because it provides an East-meets-West luxury experience that almost needs to be seen to believe. This is perhaps best demonstrated by the luxury boutique hotel's vinyl music bar The Timber House, where you can enjoy live jazz music while you sip sake and soju amid a traditional hanok setting. The 185 rooms and suites put a different spin on this fusion motif. The interior of the rooms skews more toward modern Western sensibilities with contemporary furniture, rain-showers, and trendy amenities featured in their spacious bathrooms. This is countered with floor-to-ceiling windows that provide you with breathtaking panoramas of the downtown Seoul skyline.
You can also catch similar views by hanging at The Lounge, located on the luxury hotel's 24th floor. The property's flagship restaurant, Cornerstone, gives you another nod to the West with exquisite Italian cuisine. While Park Hyatt Seoul Hotel's close to the city's main business hub, it's also just a few blocks west of Lotte World.
Park Hyatt Seoul Hotel is Near the Following Seoul Attractions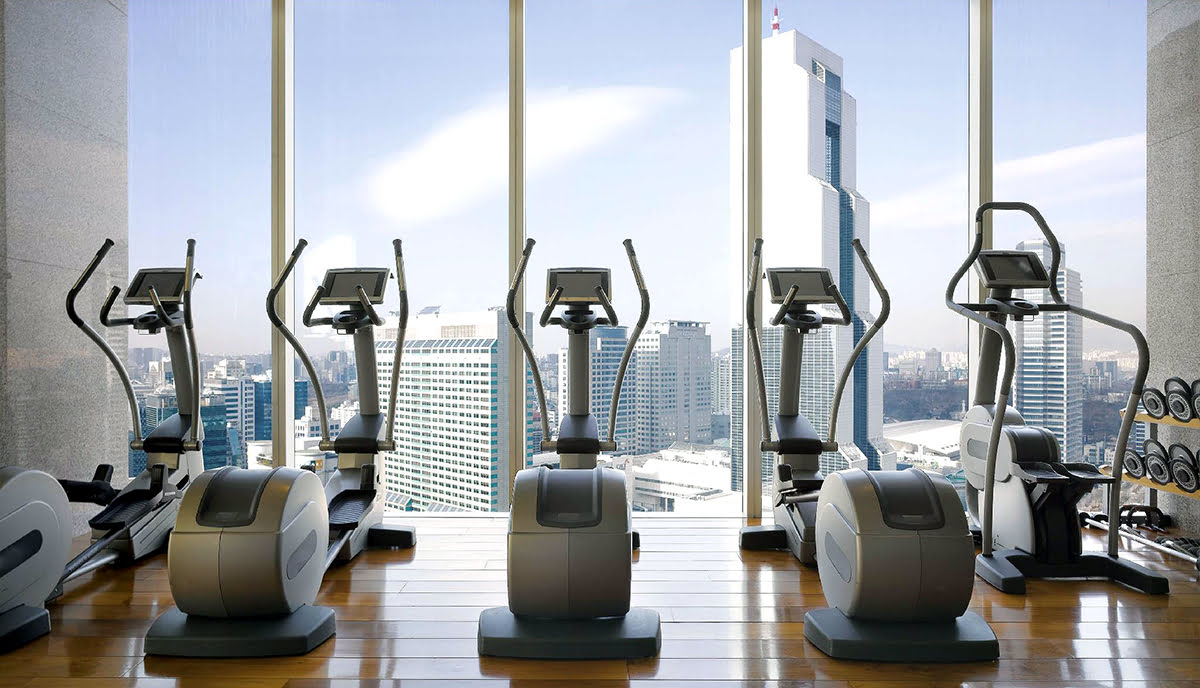 Discover the best hotels in Seoul
5. Best hotels in Seoul | The Westin Chosun Seoul
The roots of this luxury Seoul hotel trace back to 1914, when the original property was constructed to host Japanese and European royalty. The re-built Westin Chosun Seoul carries a sleek, contemporary look and vibe today, but it still tends to be the luxury hotel of choice for royals – not to mention A-listers. The overall aesthetic of the hotel splits the difference between past and present: it's stylish and contemporary, but it carries an understated simplicity that seems to callback to its early days.
The hotel places an emphasis on relaxation in their 462 guestrooms in expected and unexpected ways. The custom-built beds provide a comfortable sleep, and guests in luxury suites receive complimentary sleep balms. One area where the Westin Chosun Seoul deviates from tradition is their restaurant scene, as their dining establishments collectively offer international options ranging from Cantonese to Italian and American.
This luxury hotel's a great choice if you wish to be in the middle of Seoul's bustle: it's located in the city's economic heart, Myeongdong, which puts you within walking distance of a busty street market and high-end shops like Lotte Department Store and Shinsegae Department Store.
Intriguing Attractions near The Westin Chosun Seoul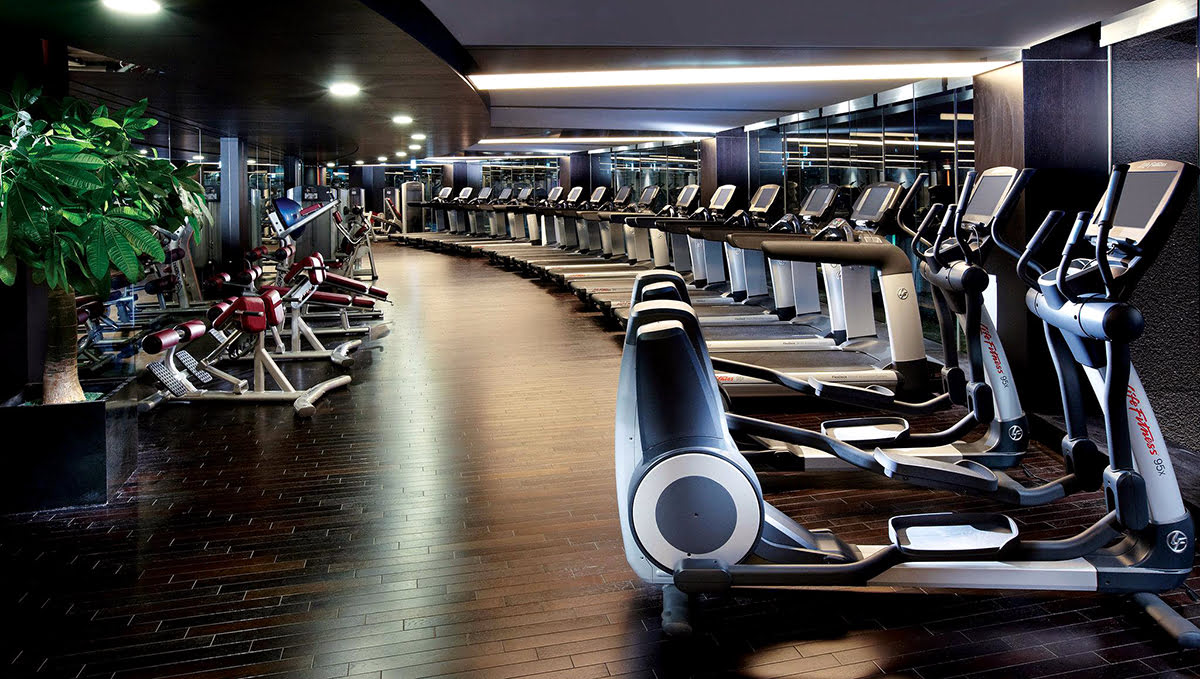 Discover the best hotels in Seoul
6. Best hotels in Seoul | Conrad Seoul
Located in the International Finance Center within steps of the IFC Mall, this elegant luxury hotel provides guests with some of most breathtaking visuals in all of Seoul.
The property gives guests a stunning view of the Han River and downtown Seoul, one that amps up the wow factor when the sun goes down and the lights turn on. This view can be enjoyed in several of the luxury Seoul hotel's spacious rooms, which also offer a multimedia entertainment center, reliable WiFi, and upscale bathroom amenities. Booking an Executive Room also provides you with access to the massive Executive Lounge, which offers perks like free breakfast and nighttime cocktails. You'll want to book a table at Conrad Seoul's flagship restaurant 37 Grill & Bar, a steakhouse-style venue located on the hotel's 37th floor. While the panoramic view has made the restaurant a Seoul culinary icon, their beautiful see-through wine cellar will also command your attention.
The luxury hotel also offers two other fine-dining venues and a trio of fast-casual restaurants for your dining pleasure.
Must-See Points of Interest near Conrad Seoul
Discover the best hotels in Seoul
7. Best hotels in Seoul | The Shilla Seoul
This luxury hotel gets its name from the Shilla Dynasty, a ruling house known for its culture and prosperity. It's a bold if not brazen moniker, but it's one that the hotel lives up to with fantastic aplomb. Located in the shadow of Namsan Park and the famed N Seoul Tower this exquisite Seoul property was renovated in 2013, giving the hotel an intriguing sense of newness despite the fact that it opened its doors in 1979.
One of the features the hotel put in during the renovation was Urban Island, a sleek lounging area that's home to Seoul's first ever year-round outdoor pool. The area's indicative of a hotel prepared to offer exquisite luxury at every turn, from a driving range and putting green to a peaceful sculpture garden that integrates with part of the ancient Seoul Fortress wall. The Shilla Seoul is also home to Asia's first-ever Guerlain Spa, and an appointment here gives you the opportunity to indulge in a wide range of treatments as you take in serene views of Namsan Mountain.
The rooms extend this sense of decadence by sheer design – expect to encounter dark woods, marble bathrooms, and private bars built into the walls. Book the Royal Suite if you can – doing so gives you a mind-bending view of Namsan Mountain from the comfort of your bathtub.
The hotel's restaurant scene also boasts exquisite luxury. Its restaurant La Yeon was the first Korean venue to earn 3 Michelin stars, and Palsun lets you dive into traditional Chinese cuisine while being surrounded by renowned works of art.
Attractions Close to The Shilla Seoul
Discover the best hotels in Seoul
8. Best hotels in Seoul | Vista Walkerhill Seoul
If you're familiar with the luxury Seoul hotel scene, you may not recognize the name, but you'll recognize the property. Vista Walkerhill Seoul was formerly known as W Seoul Walkerhill until 2016. It underwent a name change and a renovation before re-opening in 2017 and has emerged as a big proponent of marrying luxury with sustainability. It's a commitment that can be realized the moment you set foot inside the lobby, where you'll be greeted by an 800-year-old olive tree imported from Sicily.
This special vibe also flows freely in the hotel's 4th floor botanical garden. The hotel's somewhat remote location on Achasan Mountain's slopes further adds to its nature-driven concept, although the property is not totally isolated – you can get to Yeonghwasa Temple and Olympic Park within 30 minutes.
Rooms here have a clean, modern designs with floor-to-ceiling windows that allow for plenty of natural light, not to mention killer views of either Achasan Mountain or the Hangang River, depending on where you're facing.
Vista Walkerhill Seoul also offers guests the chance for self-sustainability and relaxation with their numerous wellness options, most notably through the twelve treatment options offered their luxurious V Spa.
Like a lot of Seoul's luxury hotels, this property's food and drink scene is a mix of Asian and European culinary expressions through their numerous restaurants. It also features one important piece of sustainability: The W Seoul Walkerhill's popular Woo Bar is still here, and it still offers one of the most exceptional views of the nighttime skyline in the city.
Nearby Attractions to Vista Walkerhill Seoul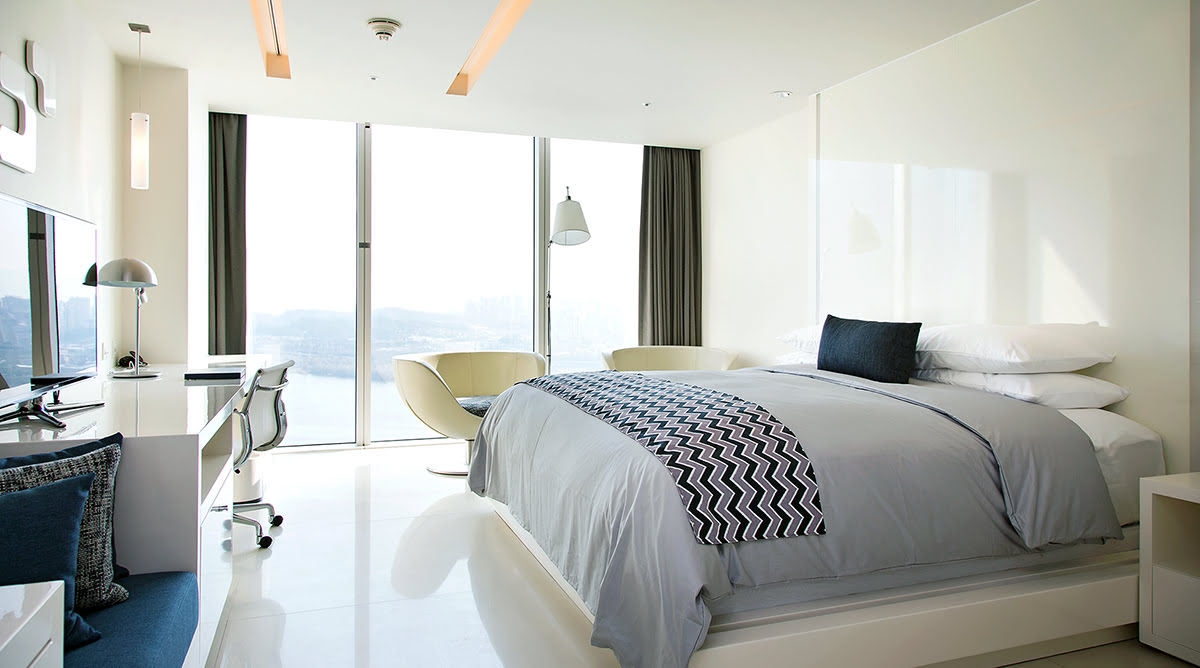 Discover the best hotels in Seoul
9. Best hotels in Seoul | InterContinental Seoul COEX
Located in COEX exhibition and trade center and connected directly to COEX Mall, InterContinental Seoul COEX stands out when it comes to places to stay in Gangnam. The property's gleaming structure fits right in with the surrounding business and shopping district, and bold pops of color add character to guestrooms, which offer rather great views of the Seoul skyline. In addition to its great location, InterContinental Seoul COEX also features an onsite casino and several restaurants. For an even better view of the city, book a reservation at Sky Lounge, which pairs breathtaking panoramas with exceptional Italian cuisine. If you'd prefer to explore more international flavors, Asian Live features a broad menu of Korean, Chinese, Japanese, Indian, and Arabic fare.
InterContinental Seoul COEX is Near These Seoul Attractions
Discover the best hotels in Seoul