Shopping in Seoul can mean browsing through antiques at a flea market or pricing designer handbags in a world-renowned boutique. Many of Seoul's shopping areas stay aglow 24 hours a day and feature everything from art galleries to rock concerts. For cheap deals brimming with culture, take your earth-friendly shopping bag to Insadong. Want to make more of a fashion splash? Glitzy Apgujeong is your home away from home.
AGODA EXTRA: South Korean teenagers love their plastic surgery! In fact, most students entering university have already had some work done, and Korean parents are all for it. Because plastic surgery is such a popular "pastime" in Seoul, procedures are affordable and easy to book. You'll probably even find a pamphlet in your hotel room offering the best prices at the nearest cosmetic center!
1. Bargain at a local market, or shop at fine fashion malls in MYEONGDONG
You'll get a lot more than you bargain for while shopping in Myeongdong. Hunt for souvenirs and cheap clothing at Myeongdong Street Market, or kick it up a notch by browsing through designer boutiques at Lotte Department Store and M PLAZA. For the latest fashion trends and a little weekend entertainment, head to Lotte Young Plaza and Noon Square.
Check In to Karak Tourist Hotel, Step Out to Lotte Department Store
Discover more guest houses and hostels in Myeongdong
2. Shop during the day, and stay for evening happy hour in DONGDAEMUN
With more than 25 shopping malls and 30,000 local boutiques, Dongdaemun District is an obvious place to shop in Seoul. Shop like a local at Dongdaemun Market, where you'll find everything from silk fabrics to pet products. The market is popular during the day for its vast selection of clothing, electronics and street food, which you'll find on Mukja Golmok food street. At night, the area delivers some of Seoul's most vibrant nightlife with musical performances, festivals and even fashion shows. Once you've satisfied your street shopping desires, do some retail therapy at nearby malls like Good Morning City, Doota Mall and Migliore Dongdaemun.
Check In to Beige Hostel, Step Out to Dongdaemun Market
Discover more motels and hostels in Dongdaemun
3. Hang with college kids who love flea markets and art in HONGDAE
Home to Hongik University Seoul Campus, Hongdae caters to younger crowds and up-and-coming artists. The main draw to the area is Hongdae Shopping Street, favored for its cache of bargains and outdoor stage performances. On weekends, students flock to Hongik Children's Park, where local artists and craftsmen showcase their wares at Hongdae Free Market. The best place for indoor shopping in Hongdae is KT&G Sangsangmadang. This 11-story giant features an art gallery, live performance hall, cinema and an art square, where locals display their handmade arts and crafts.
Check In to The Win Art House, Step Out to Hongdae Free Market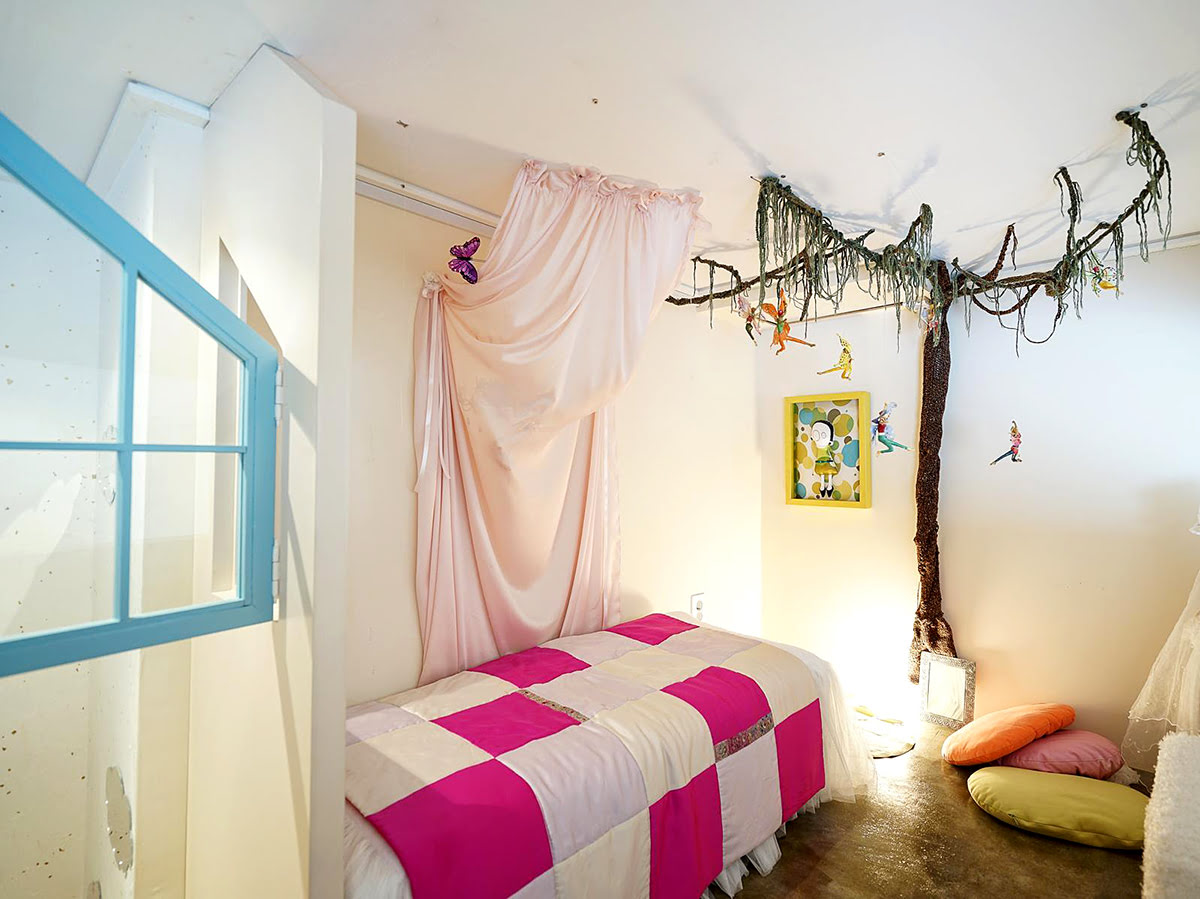 Discover more guest houses and apartments in Hongdae
4. Flaunt a new Chanel bag in a plastic surgery center in APGUJEONG
Step into Seoul's elite shopping district in Apgujeong to find the city's link to high-end fashions and the secrets to flawless beauty. The area's main point of interest is Apgujeong Rodeo Street, which not only contains wall-to-wall boutiques and accessory shops but also plastic surgery centers, beauty salons and dermatology clinics. Galleria Department Store is the district's other star attraction.
Check In to Dormy Inn Premium Seoul Garosugil, Step Out to Apgujeong Rodeo Street
Discover more guest houses and serviced apartments in Apgujeong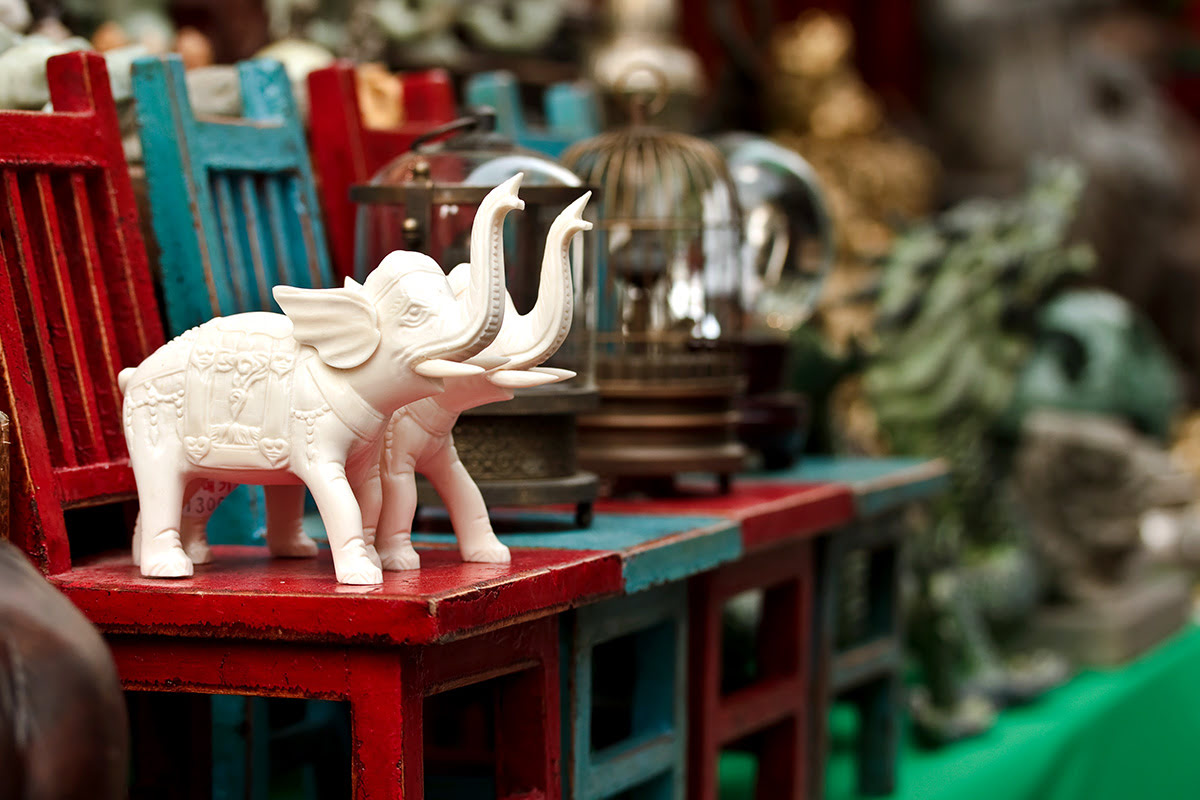 5. Dig through antique stores and local memorabilia shops in the alleyways of INSADONG
Insadong is one of Seoul's most historic districts, so it's no surprise that the area is brimming with antique stores, art galleries and teahouses. Aside from Insadong Ssamjigil, you won't find many major shopping malls here, but you will find Insadong Street. Make your way through the winding alleyways to find authentic hanbok (traditional clothing) and hanji (stationery), as well as local artwork, pottery and vintage toys. You easily can spend an entire day on Insadong Street, but while you're in the area, you should check out Kyungin Museum of Fine Art. Gana Art Center and Hakgojae Gallery are excellent stops, too.
Check In to Tea Hanok Guesthouse, Step Out to Insadong Street
Discover more guest houses and hostels in Insadong