Step into Seoul and explore the Hongdae region. Known for being a haven for students and also for its urban arts and amazing music scene, the Hongdae area is a great place to make your base in Seoul. Here are 9 super cute things to do in Hongdae that will help ensure you have the time of your life when visiting this exciting area.

9 Super Cute Things to do in Hongdae
Welcome to Seoul and get ready to have an amazing time in Hongdae. This vibrant region is home to plenty of great attractions and, as it caters to a younger age demographic on account of the nearby Hongik University, the prices in the area are often more affordable than some regions in Seoul, which is great news for tourists! If you're not sure what to do in Seoul, don't worry because this list will help you plan out what to do when you're in the Hongdae area of the city.
Though, with as much as there is to do in the area, you might find planning your trip in Hongdae is a little easier than anticipated. These great Seoul attractions are cute, fun, and will leave you with a smile on your face and, sometimes, a song in your heart. Choose from Korean karaoke (Noraebang, which means "singing room" in English), a café that features cute meerkats, live theatre performances, quirky museums, and more! There's always lots happening in Seoul so consider making Hongdae your home base in Seoul during your visit. Room rates start at as low as $45 USD in the area, which means hotels are affordable, so get ready to have some fun in Hongdae!
1. What to do in Hongdae | Hongdae Playground
This amazing Hongdae Playground is one of many playgrounds in the city, but it is by far the most famous in Hongdae and it is an attraction that is great for the kids! Though there are spacious play areas for the kids, this Hongdae park is more commonly used as a gathering place where art markets, performances, and other events happen throughout the year. If you're in the area, be sure to check to see whether there are any events planned during your visit, or hop over to the Hongdae Playground during the free market and have some fun! What a fantastic and versatile playground in Hongdae!
Address: 10 Wausan-ro 21gil, Mapo-gu
Transportation options near Hongdae Playground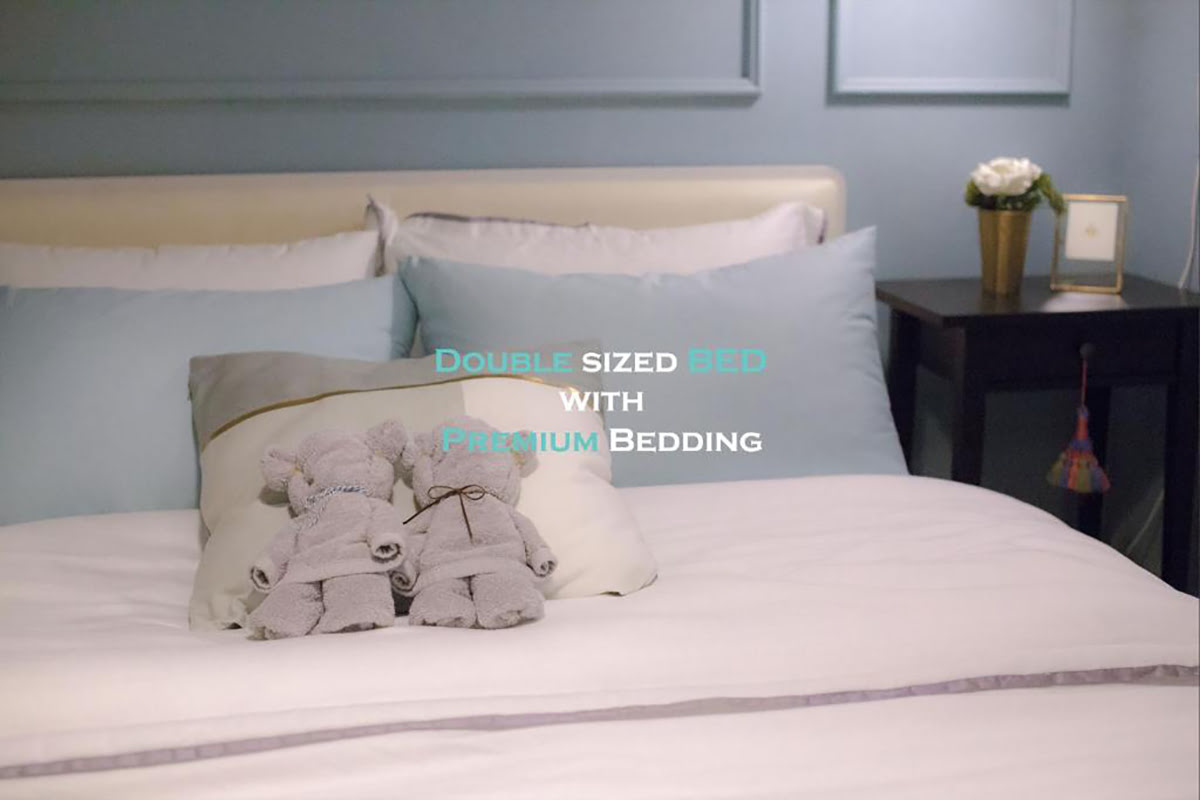 2. Things to do in Hongdae | Hongdae Mural Street
Located right next to Hongik University, the Hongdae Mural Street is famed for its fun outdoor murals that draw visitors from all over Seoul. If you're a fan of contemporary art, or if you love street art, then the Hongdae Mural Street is a must see during your visit in Seoul.
What's fun about this location is that is changes so frequently that you may visit on one day and enjoy a particular piece of art, only to return at a later date and find that the art has been changed into something else. Art imitates life in that it's constantly changing, so head over to the Hongdae Mural Street and take pictures of your favorites. This area is totally Instagrammable and makes for great photography shots for amateurs and professionals alike.
Address: 360-28 Seogyo-dong, Mapo-gu
Transportation options near Hongdae Mural Street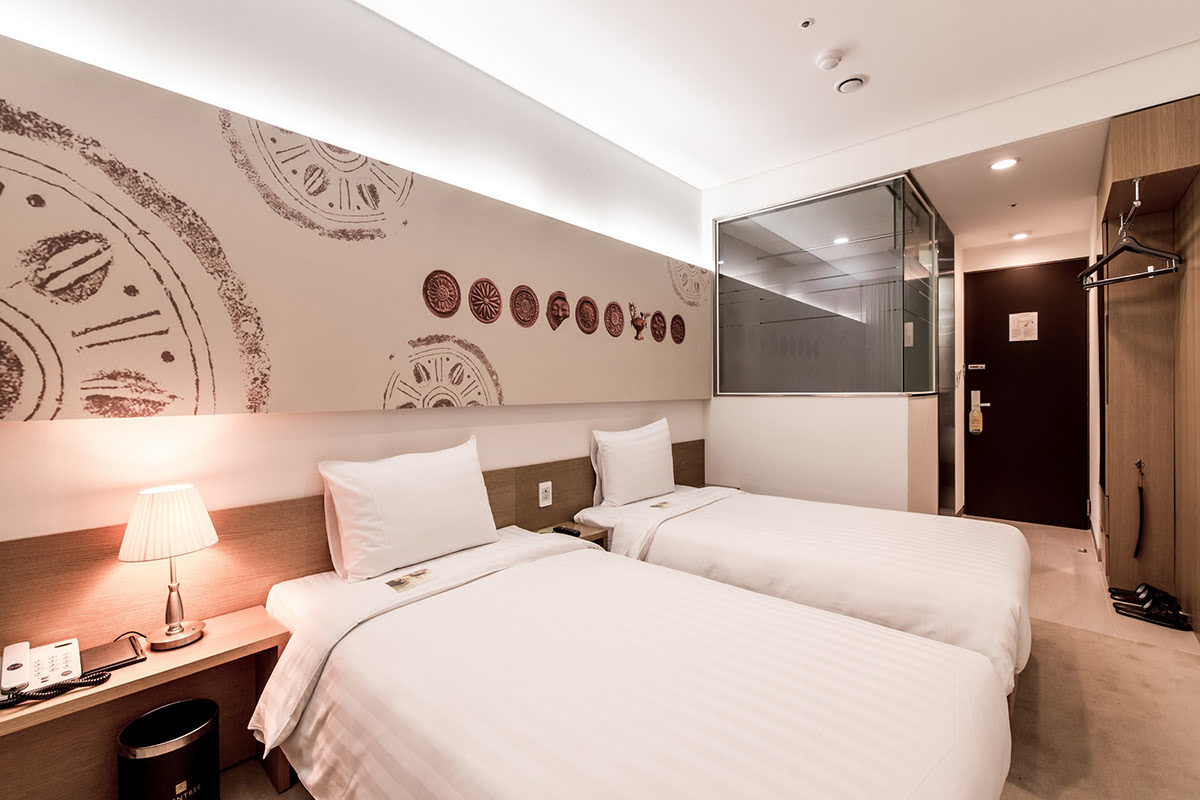 3. Seoul Hongdae | Hit Up the Meerkat Friends cafe
Cute, quirky, and uniquely Seoul, if you're an animal lover, make sure to plan for a visit to the Meerkat Friends cafe in Hongdae during your visit. If you don't know what meerkat is, they're a part of the mongoose family and were immortalized but the famous Disney character, Timon, in the Lion King! But instead of only getting to watch a cute, animated character run around, or enjoying meerkats on the nature channels at home, you can head over to the Meerkat Friends cafe and have a meerkat experience during your visit in Hongdae.
You should know, however, that the Meerkat Friends cafe doesn't allow children under the age of 15 into the café as the meerkats are rather sensitive creatures and could be easily hurt. With an assortment of other cute and cuddly animals, there is a lot to see at the Meerkat Friends cafe So, if you've ever wondered what it would be like to pet a meerkat, you can find out during your visit to Hongdae!
Address: 19-12 Wausan-ro 21 gil, Mapo-gu
Transportation options near Meerkat Friends cafe
4. Things to do in Hongdae | Shop for Cute Things on Hongik University Street
Trendy, fun, and full of students, the Hongik University Street is a great place to find all sorts of cute items to buy, as well as cheap food, and amazing nightlife options. If you're looking for a fun place to hang out with the locals, or if you're interested in visiting a vibrant and thriving area that is known for its great shopping, then be sure to take a trip to the Hongik University Street.
Choose from stores selling fashion items, accessories, art, and restaurants offering the very bests in Korean food. The prices are great in this area as it mostly caters to students, so come hungry and with empty bags and get ready to have some fun on the Hongik University Street! If you're lucky, you may even catch a live performance when you're in the area as the Hongik University Street is known to showcase up-and-coming indie bands – shopping, food, and free music? What's not to love about Hongik University Street?
Address: 94 Wausan-ro, Sangsu-dong, Mapo-gu
Transportation options near Hongik University Street
5. Activities in Hongdae | Visit the Trick Eye Museum For Quirky Fun
Some people may remember growing up with optical illusion picture books, well, the Trick Eye Museum takes it to another level! Using the latest in "augmented reality" technology, you can "step into" the pictures and make it seem like you're taking part in the scene! Interact with the art in unique and thrilling ways that gives a new meaning to the phrase "appreciating art."
Also featured in the Trick Eye Museum is an Ice Museum that showcases items that are entirely sculpted from ice – so don't miss out on this attraction when you're at the Trick Eye Museum! Open all year round from 9 am to 9 pm, this location is popular with locals on dates and makes for a great way to have some fun in Hongdae! When you're done with the museums, don't forget to stop at the museum café that features specialty coffees that are decorated with latte art that's taken from photographs from your cellphone!
Address: #B2 Seogyo Plaza 20 Hongikro-3gil, Mapogu
Transportation options near the Trick Eye Museum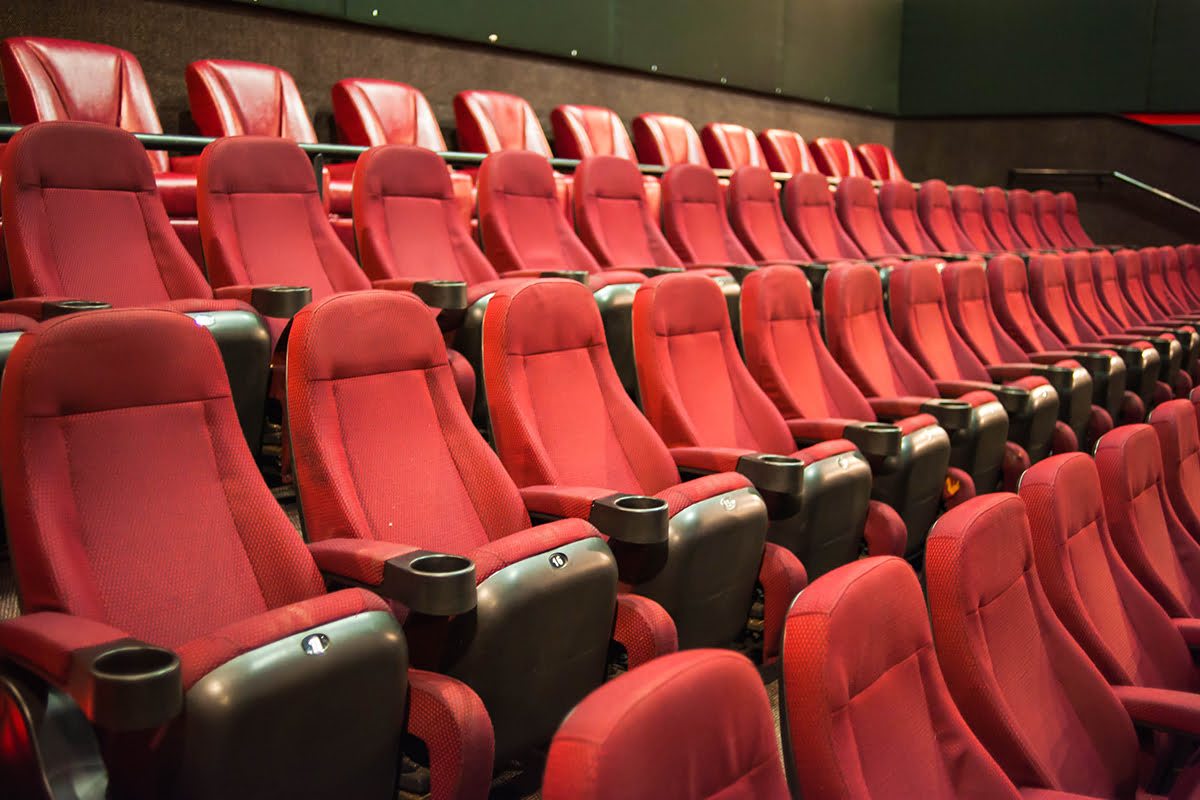 6. What to do in Hongdae | See a Performance at Nanta Show (Aland)
No visit to Hongdae is complete without a visit to Nanta Show (Aland)! This burlesque theatre features quirky performances where they showcase silly events in kitchens and also perform acrobatic feats and tricks with knives. And a great part about this attraction is that you don't have to know any Korean to be able to enjoy. Sit back, relax, and watch as the entertaining show unfolds before your eyes as you laugh and enjoy! Showtimes are generally held daily at 5 pm and 8 pm, with additional showings on Saturdays, Sunday, and holidays.
Address: 29 Yanghwa-ro 16-gil, Seogyo-dong, Mapo-gu
Transportation options near Nanta Show (Aland)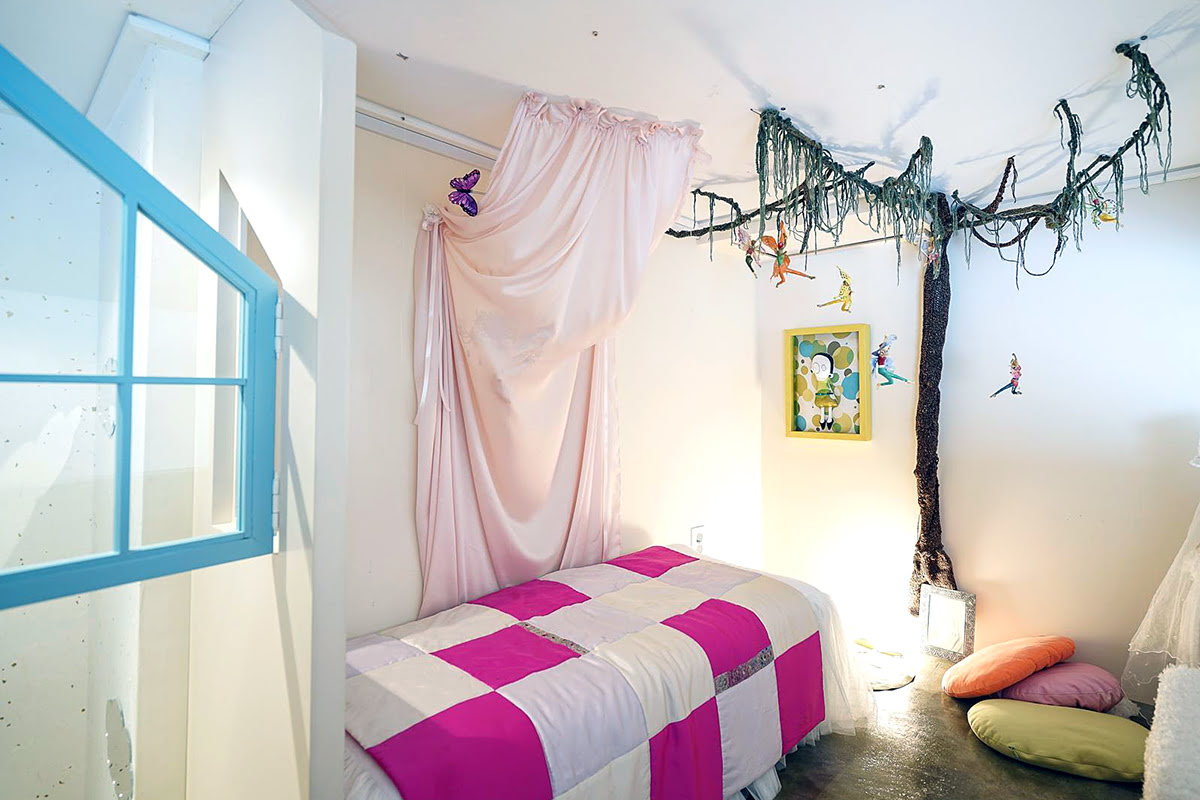 7. Seoul Hongdae | Stop by the Hongdae Free Market
If you're an art fan and are looking for some unique pieces to bring home as souvenirs or gifts, then be sure to head to the Hongdae Free Market during your visit to Hongdae. This market is in the same location as Hongdae Playground and features local artists and their wares. Support local and choose some handmade art as you'll be able to find plenty of cute, locally made things while you pass through this amazing market.
If you're not in the market for some art, then take a walk through the market and appreciate the glimpse of culture and life in Hongdae as it's sure to be a memory you cherish long after you're gone from Seoul!
Address: 19-3 Wausan-ro 21-gil, Seogyo-dong, Mapo-gu
Transportation options near the Hongdae Free Market
8. Let Your Inner Pop Star Out at One of Hongdae's Noraebangs!
It's time to sing in Hongdae! While karaoke bars are popular all over Asia, South Korea has its own style. Called "Noraebangs" or singing rooms in English, you can rent a private room and choose from some of the most popular songs in the region. Some locations may have certain English songs, it can also be fun to head out with your Korean friends and have them show you how it all works – and maybe teach you a song or two!
Choose from one of Seoul's many Noraebangs, though Su Noraebang is a popular location for singing in Hongdae as you are able to rent private, single-person rooms, meaning you can really let go and sing to your heart's content! So, rent a room, grab a microphone, and get singing in Hongdae!
Address: 367-39 Seogyo-dong, Mapo-gu
Transportation options nearby Su Noraebang
9. Let Your Inner Child Out at an Arcade in Hongdae
Popular with locals and visitors, a trip to ZZang Games, or any of the other fantastic arcades in the Hongdae area is a great way to spend some time. Spread over three floors, there are lots of arcade games, tons of claw machines with adorable prizes, and plenty of good times to be had. So, why not head over to the arcade and have some fun with the locals in the area while channeling your inner child? If you're feeling lucky, play a fighting game and challenge a local to see how good your gaming skills are! If you've been eating a lot in Hongdae (and you should because there are plenty of great places to eat in the area) then burn some calories and get moving on your favorite rhythm video game at the arcade, or try your hand at some shooters. No matter what you choose to play, you're sure to have a great time at ZZang Games!
Address: 80 Wausan-ro, Mapo-gu
Transportation options nearby Zzang Games
Discover more apartments and hotels in Seoul