Dubai is known for doing everything on a grand scale, and the city's premier shopping mall is no exception. Dubai Mall, which is located right beside the world-famous Burj Khalifa and the iconic Dubai Fountain, is the largest mall in the United Arab Emirates and the second-largest mall in the world by total land area. It is one of the most visited buildings in the world as well, attracting more than 80 million people every year. As one of the top attractions in the city, no trip to Dubai is complete without a visit to Dubai Mall. Here is a guide to help you get your bearings in this gigantic shopping paradise.

An Overview of The Dubai Mall
Occupying an area of 13 million square feet (about the size of 50 international soccer pitches), The Dubai Mall offers an unparalleled shopping, dining, and entertainment experience. There is something within the massive complex for every member of the family to see and do, making this an ideal tourist destination. The mall was developed by Emaar Properties and opened on November 4th, 2008. It was the second-largest mall opening in history.
To help you navigate the mall, there are numerous electronic directories located throughout. Visitors can likewise download The Dubai Mall mobile app, which provides a map and other important information. The mall also offers free WiFi and mobile charging stations to keep you connected. Guest services representatives at the nine guest services desks in the mall can assist you with anything else you might need, including delivery service to your hotel.
The Dubai Mall | Location, Access & Opening Hours
The Dubai Mall enjoys a very convenient location within the city. The most common way to get there is to take the Dubai Metro to the Burj Khalifa/Dubai Mall Metro Station. From the station, you can then take the Metro Link Bridge directly into the mall. The temperature-controlled tunnel offers fantastic views of Dubai's downtown along the way.
Alternatively, you can easily reach The Dubai Mall by taking a taxi or by using the ride-hailing apps Uber or Careem. If you are driving your own rental vehicle, then the mall has ample parking as well. The mall's coach buses also make frequent stops at major hotels around the city throughout the day.
The Dubai Mall is open 10 a.m. to 12 a.m. Sunday through Thursday, and from 10 a.m. to 1 a.m. on Friday and Saturday.
The Dubai Mall | Shopping
When The Dubai Mall first opened, it had about 1,000 retail outlets. Today, it has over 1,300 outlets in addition to its two anchor department stores. The most opulent section of the mall is Fashion Avenue, which opened in 2018. This glamorous expansion features white marble floors and walls, decadent chandeliers, and 80 of the most sought-after boutique fashion brands. Fashion Avenue provides a luxury experience complete with personal shoppers, positioning The Dubai Mall as one of the top spots for high-end retail shopping in the Middle East.
For a wide selection of homeware and fashion accessories all in one place, head to either of the mall's two department stores: Bloomingdale's (America's top department store) or Galeries Lafayette (a leading French lifestyle retailer). Both are located on level two of The Dubai Mall. Or, if you're on the hunt for shoes, there is no better outlet to check out than Level Shoes on the ground floor. Covering a total of 96,000 square feet, Level Shoes carries a vast selection of designer footwear from all of the most popular brands. You're sure to experience a Cinderella moment when you find that perfect shoe.

Another section of The Dubai Mall that you can't miss is The Souk, which is located on the ground floor. This elegantly designed area of about 200 small stores is where you will find traditional Arab clothing brands, jewelry shops, accessory outlet stores, and all sorts of unique handicrafts. It is an excellent place to pick up some souvenirs.

Don't worry, The Dubai Mall also offers plenty of options for a more affordable shopping trip. The ground floor and level one are home to many popular high-street labels from Europe and North America, including Zara, Ralph Lauren, and Mango. The Village is also a great area for a relaxed shopping experience, with a variety of retailers catering to active lifestyles. If you're looking for all of the latest and hottest electronic accessories, then head up one more floor to level two.
Top brands to shop for in Dubai Mall
Louis Vuitton
Roberto Cavalli
Birkenstock
Cartier
Chloe
Dior
Bvlgari
Gucci
Rolex
Tiffany & Co.
Symphony
Christian Louboutin
La Perla
Chopard Boutique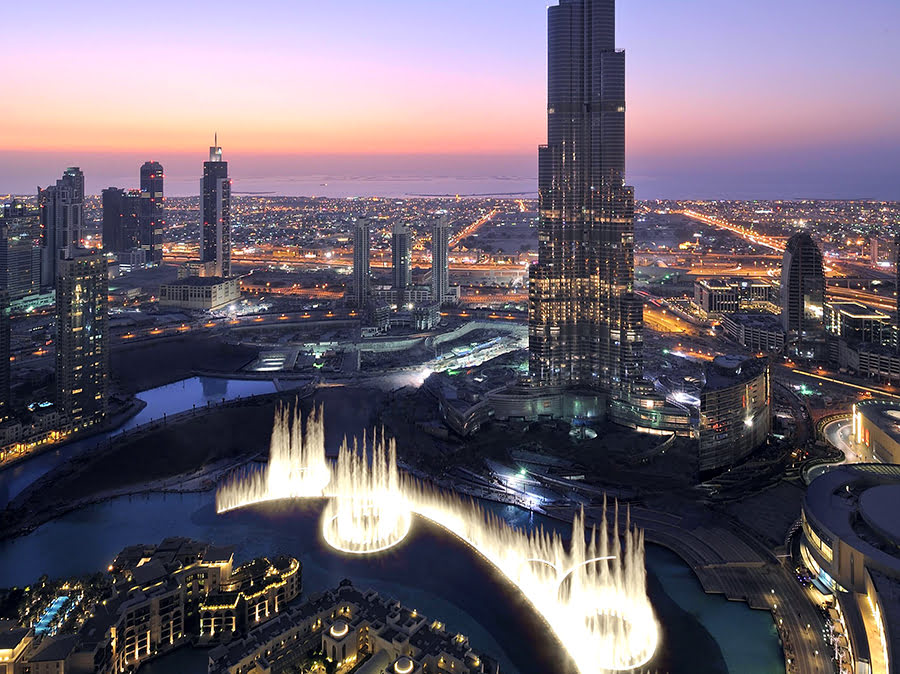 The Dubai Mall | Dining
All of that shopping is sure to help you work up an appetite, and The Dubai Mall certainly delivers in the food department. In fact, the mall boasts 200 different food and beverage outlets, offering something for every palate and craving. For casual and affordable dining, there are several food courts where you will find just about every major fast-food chain, including McDonald's, Wendy's, KFC, Hardee's, Jollibee, Fatburger, New York Fries, Burger King, and more. The Dubai Mall also offers a wide array of sit-down restaurants located throughout the mall that serve up all manner of international cuisine, including Middle Eastern, Italian, American, British, French, Japanese, Chinese, and Indian.
Most popular restaurants in The Dubai Mall
Nando's
Markette
The Cheesecake Factory
Eataly
Angelina
Big Smoke Burger
Eat Greek
Galeries Lafayette Le Gourmet
Social House
Magnolia Bakery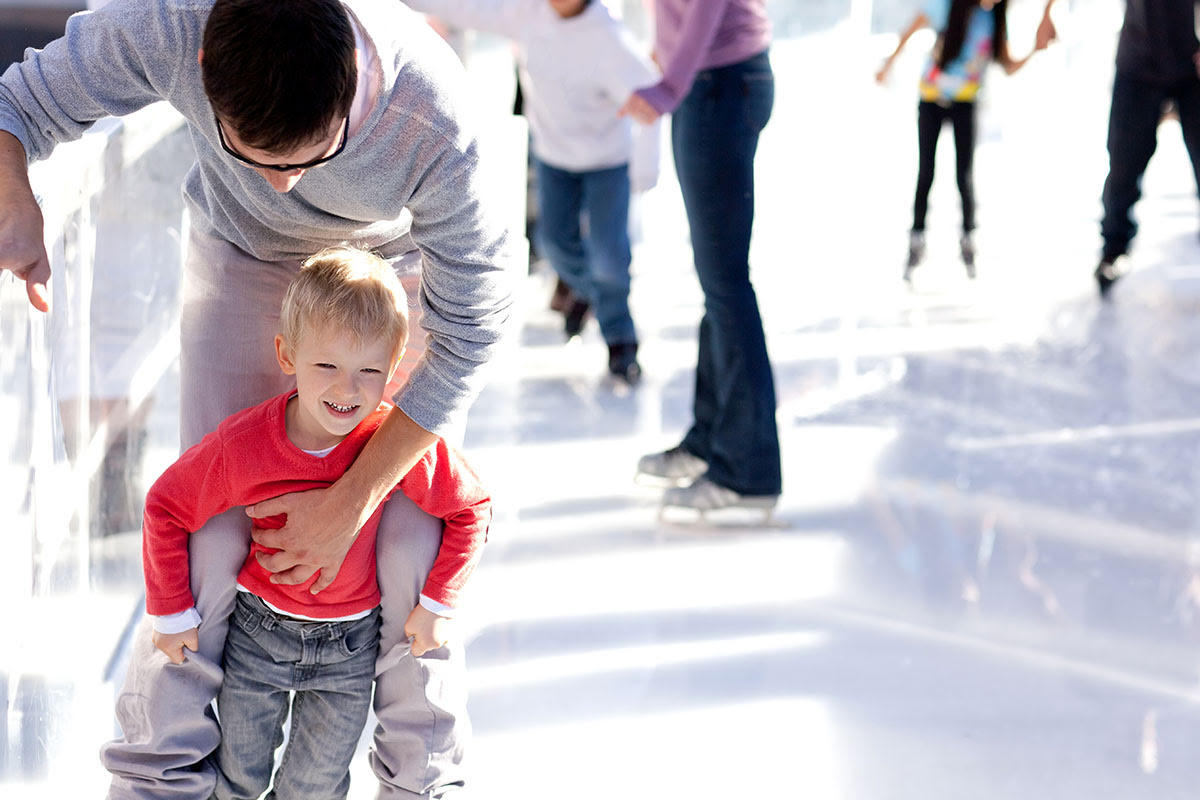 The Dubai Mall | Entertainment
In addition to its endless shopping and dining opportunities, The Dubai Mall is also a world-class entertainment complex with some of the best attractions in the city. Whether you want to get your adrenaline pumping or you are looking for a more family-friendly activity, here is a look at all of the entertainment options this megamall has to offer.
Dubai Aquarium & Underwater Zoo – Explore the fascinating world that lies below the oceans with a visit to Dubai Aquarium & Underwater Zoo. The aquarium houses over 300 different species of marine animals and has the world's largest aquarium viewing panel. It is located on the second floor of The Dubai Mall and is open daily from 10 a.m. to 12 a.m., with final admission at 11:30 p.m.
Dubai Ice Rink – On the ground floor of The Dubai Mall, you will find Dubai Ice Rink. This is an Olympic-sized ice arena where you can enjoy a free skate or even a skating lesson or two. The rink is open from 10 a.m. to 12 a.m. on weekdays and 10 a.m. to 2 p.m. on weekends.
EKart Zabeel – Located on the second floor of the mall, EKart Zabeel is an indoor go-karting experience where you can drive a high-tech, electric go-kart around a challenging course. Both beginner and experienced drivers are welcome.
Dubai Opera – A large performing arts theater located on the lower ground floor, Dubai Opera regularly hosts concerts, musicals, ballet, and opera performances. Consider booking tickets to a show or taking a backstage tour.
VR Park – Immerse yourself in the world of virtual reality at VR Park. Take your pick from a wide variety of experiences, including adventure, sport, leisure, and more. The park is located on the second floor of the mall, and it is open from 10 a.m. to 12 a.m. on weekdays and 10 a.m. to 1 a.m. on weekends.
KidZania – Also located on the second floor, KidZania is an interactive, child-sized city where children can let loose and have some fun. They can practice their social skills and explore all that the city has to offer. The attraction is open from 10 a.m. to 10 p.m. Sunday to Wednesday and 10 a.m. to 11 p.m. Thursday to Saturday.
Reel Cinemas – Catch all of the latest films at the luxurious Reel Cinemas at The Dubai Mall. With 26 screens, there is always something good showing. Found on the second floor, the cineplex is open from 10 a.m. to 12 a.m. on weekdays and 10 a.m. to 2 a.m. on weekends.
Dubai Dino – Located on the ground floor, in the heart of The Souk, the Dubai Dino is a dinosaur skeleton that stands 25 feet high and 80 feet wide. You can visit this 155-million-year-old specimen at any time during mall opening hours.
Hysteria Dubai Mall – If you're really looking for a thrill, then the haunted attraction known as Hysteria Dubai Mall is sure to get your blood pumping. Come face your darkest fears and most terrifying nightmares, if you dare! There is also a retail section selling all sorts of novelty items and souvenirs.
Dubai Creek Tower – Situated in the Star Atrium, the Dubai Creek Tower in The Dubai Mall is a mega-replica of a real observation tower that is currently under construction in Dubai. When completed, Dubai Creek Tower will be the tallest tower in the world. Visit the replica for a sound and light show at 5 p.m., 8 p.m., and 11 p.m. on weekdays and 3 p.m., 5 p.m., 8 p.m., and 11 p.m. on weekends.
Address Sky View Hotel
Palace Downtown
The Dubai Mall | Accommodations
Due to its location in the very center of the downtown core, The Dubai Mall is surrounded by the best hotels in the city. If you want to be close to the mall and all of the fantastic nearby attractions, then any of the following five hotels offer a luxurious stay.
Address Fountain Views
Armani Hotel Duba
Rove Downtown