Home to the world's largest shopping mall and countless outdoor bazaar style markets, shopping in Dubai is an adventure that caters to the true shopaholic in everyone. This city is known for its perfect mix of traditional Persian goods as well as designer label merchandise and internationally recognized department stores. It is a place where visitors can find gifts, exotic food and ingredients, clothes, fine jewelry, home furnishings, and electronics at competitive prices; there is even an annual festival that celebrates shopping, and visitors and residents alike can take advantage of special deals!
Shopping in Dubai
World renowned for its high-class retail stores and boutiques, shopping in Dubai is an activity you do not want to miss out on while visiting the UAE. With an assortment of designer label stores like Cartier, Luis Vuitton, and Chanel to choose from as well as locally owned boutique stores that sell fine Persian goods, self-proclaimed shopaholics can rejoice at all of the opportunities to score their next "favorite thing." Whether you are looking for gifts for family and friends or for a little something for yourself, here are some of the most popular places to shop in Dubai.
1. The Dubai Mall
Located next to Burj Khalifa, The Dubai Mall is the largest mall in the world and it attracts over 80 million visitors each year. This cutting-edge multi-level shopping center has over 1,300 retailers, with 200 of them being luxury designer label shops. The mall boasts a fresh and contemporary vibe that appeals to shoppers of all ages. Visitors are welcome to stroll through international chain stores as well as local favorites such as Bloomingdale's, Cartier, Birkenstock, Tiffany & Co., and Sephora. At The Dubai Mall, you will find a vast assortment of fragrances, men's clothing, electronics, women's clothing, fine jewelry, toys, gifts, and so much more.
Restaurants & Places to Eat at The Dubai Mall
Along with amazing shopping opportunities, The Dubai Mall is also home to over 200 quick-serve and fine dining restaurants. Whether you are looking for an iced-frappe, a glass of select wine, or a full meal, this place has mall has food and drinks that satisfy every taste bud. Throughout The Dubai Mall, visitors will find bento box meals, sushi, Arabic cuisine, burgers and fries, French Cuisine, homestyle Italian food, and kid friendly offerings. Here is a closer look at some of the most popular restaurants located inside the mall:
Paul Cafe – A delicious artisan bakery and sweets shop where shoppers can sink their teeth into fine French pastries, sandwiches, and desserts. Paul Cafe is located on the ground level.
Peppermill Indian Cuisine – A fun and fragrant Indian eatery where guests are invited to dine on a spicy selection of homemade menu items in a casual setting. Peppermill Indian Cuisine is located on the 2nd floor.
Cereal Killer Cafe – A tasteful throwback to your childhood, Cereal Killer Cafe is a fun and inviting cereal bar where you can choose from over 120 different cereal varieties. They also serve up American comfort foods such as grilled cheese sandwiches and cornflakes crusted chicken. Cereal Killer Cafe is located on the ground level.
The Social House – Located on the ground level, The Social House is a casual dining international cafe that boasts a relaxing industrial atmosphere. Whether you are in the mood for noodle bowls or burgers, you can find what you are craving here.
Angelina – Angelina is a fine dining French restaurant where you can sip on some gourmet tea or indulge in a rich and succulent menu entree. This restaurant features an elegant atmosphere and is located on the ground level.
Family-Friendly Activities at The Dubai Mall
Dubai Aquarium & Underwater Zoo – Along with some of the finest shopping and dining opportunities on the planet, The Dubai Mall is also home to the world-famous Dubai Aquarium & Underwater Zoo. This fabulous venue is located on the 2nd floor of the mall and features a massive aquarium tank where you can observe sharks, tropical fish, and other marine wildlife native to the Mediterranean Sea as well as the Atlantic Ocean. Sign up for a guided adventure and spend some time in the tank with these majestic creatures.

Dubai Ice Rink – For those who would like to chill out for a while Dubai Ice Rink is a fun attraction for the whole family and is located on the ground level of The Dubai Mall. Dubai Ice Rink is an indoor Olympic size skating facility where visitors can brush up on their skills, get some exercise, and spend some quality time with family. Never skated before? No problem! There are instructors available to teach you how to skate. The Dubai Mall is open from 10am to 12am daily.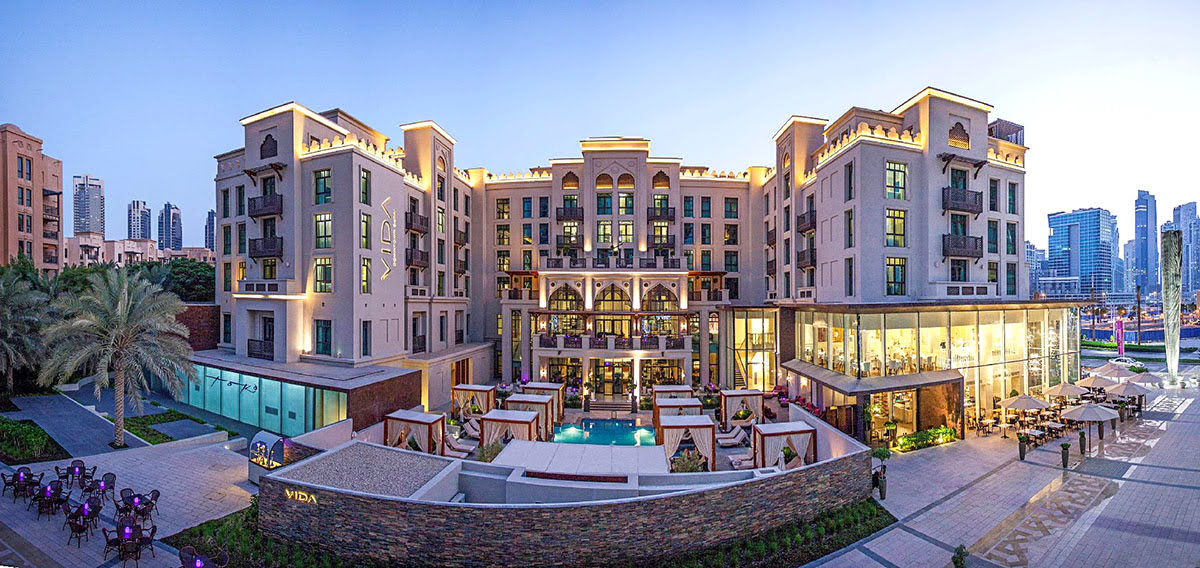 FIND & BOOK A HOTEL IN DUBAI TODAY
2. Deira Gold Souk
A gem of the city, Deira Gold Souk is located near Dubai Creek and is the world's largest market devoted almost entirely to jewelry. If you are in need of some new bling, this is the place to go. Deira Gold Souk is a large indoor/outdoor shopping center featuring nearly 400 independently operated vendor stalls. Visitors will find a massive assortment of jewelry that caters to luxury and budget shoppers alike. At Deira Gold Souk visitors will find high-quality gold, silver, and gems in a variety of designs and styles you will not find anywhere else. While shopping at Deira Gold Souk, be sure to look for the world's largest gold ring, which is on display at the marketplace. It is a unique showpiece that weighs in at over 141 lbs and is made of real gold!
Deira Gold Souk is open Monday-Thursday from 9:30am–2pm and 4:30pm–10pm, Friday from 5pm-9pm, Saturday and Sunday (Prophet's Ascension) from 9:30am–2pm and 4:30–10pm (hours might differ).
FIND & BOOK A HOTEL IN DUBAI TODAY
3. Dubai Flea Market
Regarded as one of the most popular shopping attractions in Dubai among tourists, Dubai Flea Market is located near Dubai Frame and features an eclectic mix of new and second-hand items. This fabulous outdoor market place features hundreds of independently owned and operated vendor stalls where visitors can snag an amazing assortment of fun and unusual items at great prices. At Dubai Flea Market, haggling is expected so go on and name your best price! At the market, visitors will find tee shirts, housewares, Persian home decor, homemade items, and an assortment of local and international food. Shopping at Dubai Flea Market is a wonderful way to stretch your shopping dollars and pick up some items to commemorate your trip to this exotic vacation destination.
Dubai Flea Market is open from 8am to 10pm Sunday through Wednesday and from 8am to 11pm Thursday through Saturday.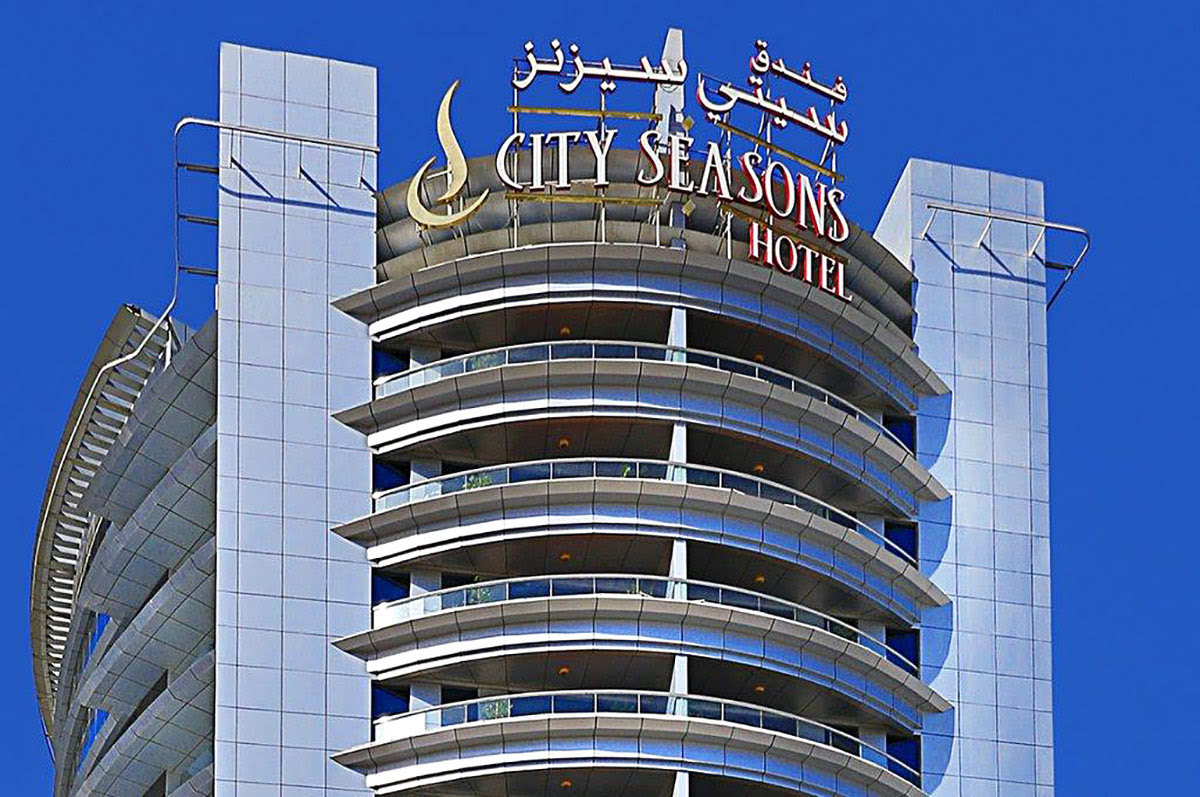 FIND & BOOK A HOTEL IN DUBAI TODAY
4. The Pointe
Wander out to the tip of Dubai's artificial island, Palm Jumeirah and explore all of the fine stores located at The Pointe. Boasting beautiful views of the Mediterranean Sea and the city skyline, The Pointe was designed with the discerning shopper in mind. This waterfront shopping complex features modern architecture and an elegant feel. While at The Pointe, tourists can shop at stores such as Typo, Beleaf Nutrition, Palazzo, and I Love Dubai. The Pointe is considered to be one of the fashion destinations of Dubai where you can find clothes, fine jewelry, unique gifts, accessories, nutritional supplies, and art. Head out to the promenade and grab a bite to eat at one of the quick-serve or fine eateries while you are out shopping.
The Pointe is open from 10am to 12am Saturday through Thursday and from 1pm to 12am on Friday.
FIND & BOOK A HOTEL IN DUBAI TODAY
5. BurJuman
Situated in the business district of Dubai, BurJuman is the oldest shopping mall in the city and recently went through a complete renovation, making it better than ever before. It is a luxurious shopping center that is home to hot retailers like Adidas, The Toy Store, Aldo, Nine West, and other fine department and boutique stores. Along with over 300 retail stores, BurJuman features a Family Fun Center for the kids and dozens of internationally popular quick-serve and casual dining restaurants. Visitors will find everything from women's and men's clothing to jewelry at this renowned shopping mall.
BurJuman is open from 10am to 10pm Saturday through Wednesday and from 10am to 11pm on Thursday and Friday.
FIND & BOOK A HOTEL IN DUBAI TODAY
6. Mazaya Shopping Centre
A unique shopping experience located in the heart of the city, Mazaya Shopping Centre offers a mix of new merchandise and vintage collectibles. This shopping center is a four-story facility where visitors can find discounted furniture, clothing, accessories, jewelry, and an assortment of vintage goods. Mazaya Shopping Centre is a bargain shopping center where you are bound to find amazing deals lurking around every corner. This shopping mall is home to hundreds of stores like Pier 1 Imports, Brands, Homes r Us, and a handful of casual dining restaurants.
Mazaya Shopping Centre is open daily from 10am to 10pm.
FIND & BOOK A HOTEL IN DUBAI TODAY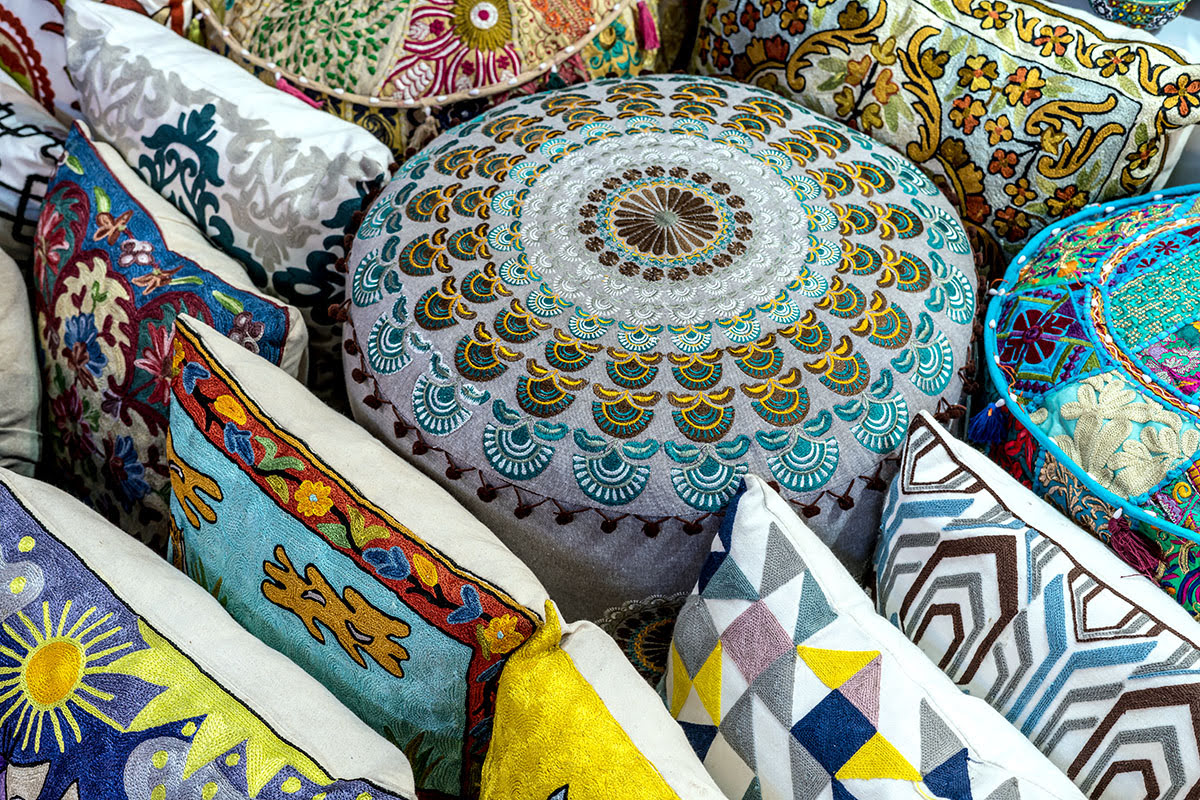 7. Textile Souk Market
The Middle East is known for its beautiful assortment of ornate fabrics and visitors can take a piece of the Arabic culture home with them when shopping at Textile Souk Market. Located near the bank of Dubai Creek, Textile Souk Market features beautiful fabrics in silk, cotton, linen, and other fine materials. It is an outdoor market where visitors can purchase textiles in bulk or by the yard to make their own creations with or have an outfit specially created by one of the shop's tailors. This outdoor market offers thousands of different styles and prints so you are bound to find a fabric you can't live without. Textile Souk Market also offers an assortment of finishing touch items such as buttons, threads, and jewels, as well as finished clothing items you can purchase. Textile Souk Market features a traditional Arabic market feel to it so you can really immerse yourself in the old school culture of the region.
This market is open Saturday through Thursday from 9am to 2pm and from 4pm to 9pm, and is closed on Friday.
FIND & BOOK A HOTEL IN DUBAI TODAY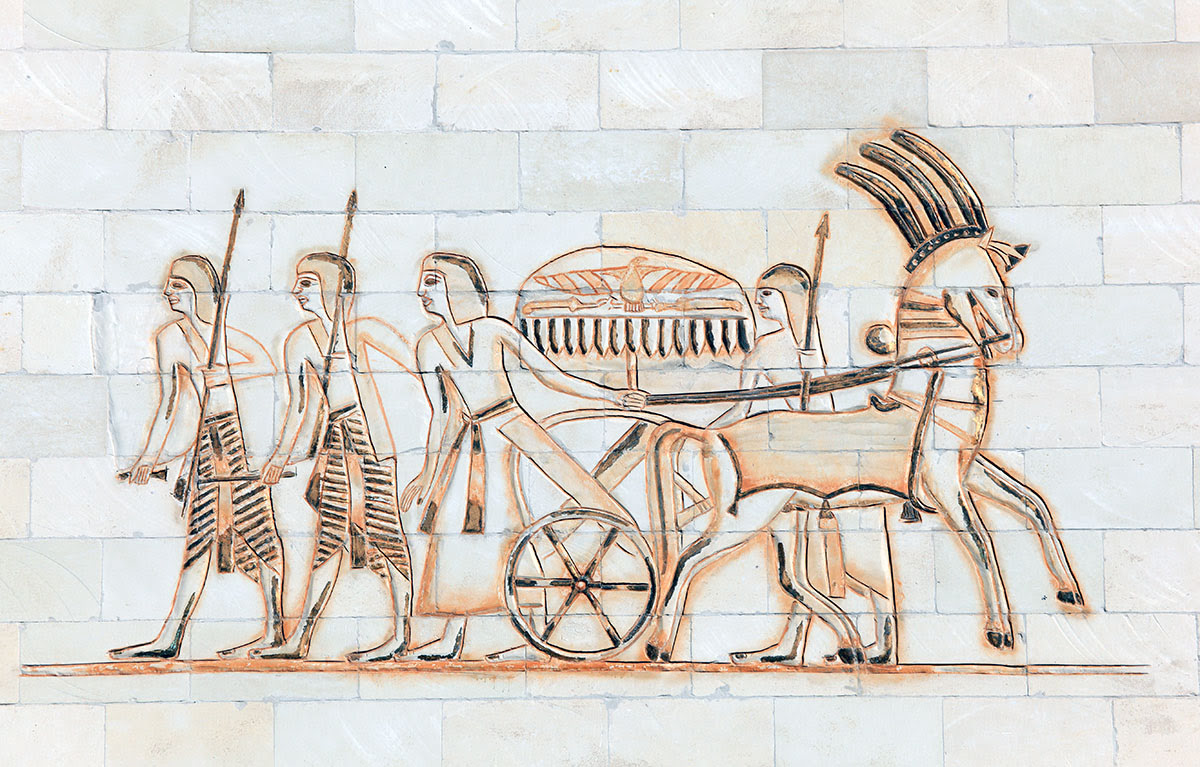 8. WAFI Mall
Just a short distance from Dubai International Airport, WAFI Mall is an architectural work of art that is home to nearly 300 stores and boutiques. It is easy to find, thanks to its pyramid shaped building and beautifully exotic facade. WAFI Mall is adorned in Egyptian design and artwork, making it a fun cultural attraction for foreigners. Wander through the stores inside and find a large assortment of jewelry, men's and women's fashions, electronics, toys, gifts, accessories, designer handbags, and a variety of health and beauty services.
After you are done shopping, retreat to one of the elegant or quick-serve restaurants offered at WAFI Mall for some fine international cuisine. Visitors can try everything from a moist chicken satay to wholesome American food. For those who are looking for homestyle Italian options, the mall offers both a fine dining Italian restaurant as well as a pizzeria. There are also several bakeries and candy shops to tantalize the sweet tooth. Want to get some exercise while you are out and about? Pharaoh's Club is a fun Egyptian themed fitness center where you can break a sweat amid beautiful scenery.
WAFI Mall is open Saturday through Wednesday from 10am to 10pm and on Thursday and Friday from 10am to 12am.
FIND & BOOK A HOTEL IN DUBAI TODAY
9. Etihad Mall
Designed with luxury and style in mind, Etihad Mall is an elegant shopping complex that is located in downtown Dubai. This mall fancies itself in being both a sought after shopping destination as well as an entertainment hub for kids and adults alike. Not only will you find a large assortment of luxury and international chain stores here, but also an assortment of activities that will keep your whole family engaged and having fun while visiting.
Etihad Mall is a shopping destination that takes guests on a merchandise journey around the world. It features an assortment of international chain and boutique stores that cater to all tastes. From fashion boutique stores to baby gear stores to gifts and souvenirs, you are in for a treat when you shop here. The mall has a contemporary vibe and is home to stores like La Pista, Yasmine, Beauty Scarf, Carlo Shoes, Elegant Flower, and Candy Boutique. After shopping and working up an appetite, make your way over to the food court for tantalizing quick-serve food, gourmet coffee, and decadent sweets.
Along with plenty of shopping and dining hot spots, Etihad Mall also offers guests a health and fitness facility, beauty salons, Cheeky Monkeys for kids, and educational events throughout the month. Bring the family and spend the day learning and playing.
Etihad Mall is open Saturday through Wednesday 10am to 10pm and on Thursday and Friday from 10am to 12am.
FIND & BOOK A HOTEL IN DUBAI TODAY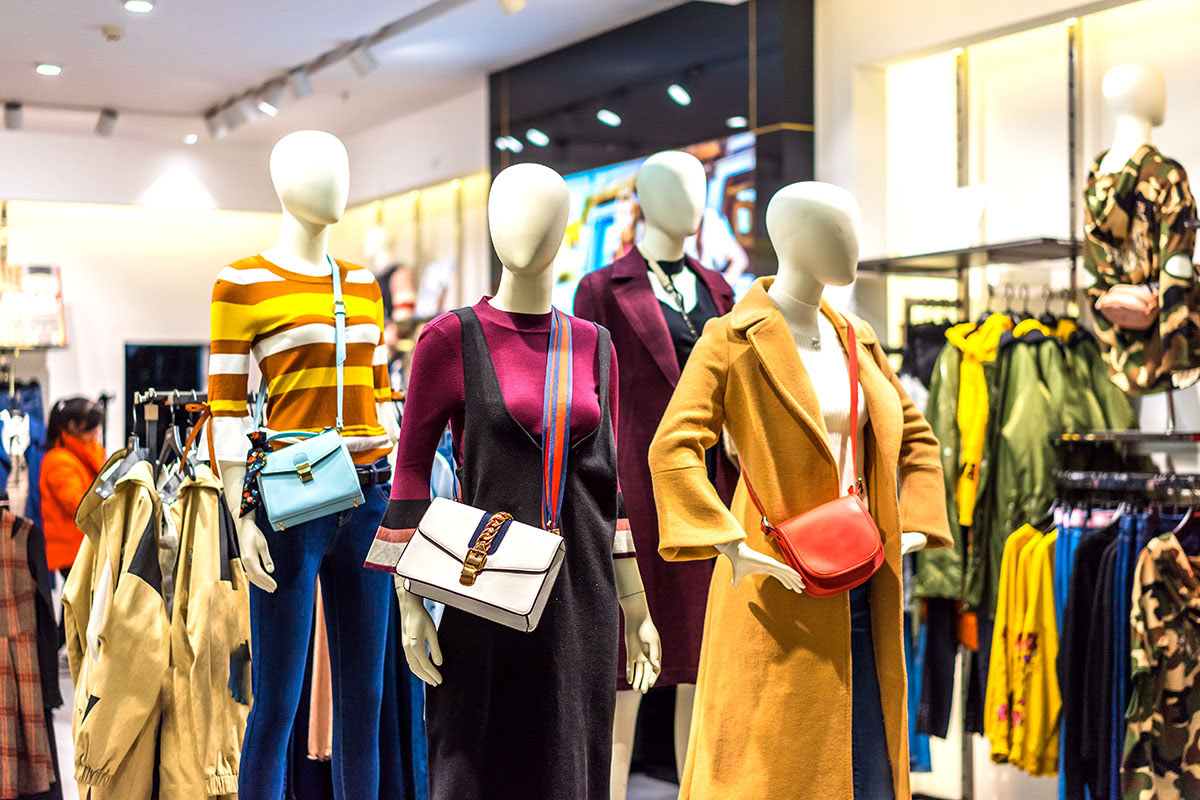 10. Dubai Outlet Mall
Attention all bargain shoppers! For those who wish to do some shopping and want to score some remarkable deals at the same time, make your way over to Dubai Outlet Mall in downtown Dubai. Dubai Outlet Mall is located in Dubailand district of the city and is home to outlet stores such as Children's Place, Golf World, Palazzo, Adidas, and Cole Haan. This multi-story mall offers 240 brand name and luxury stores as well as delicious restaurants and eateries. When shopping at Dubai Outlet Mall visitors can enjoy savings up to 90% off the original price tags.
Dubai Outlet Mall is open from 10am to 10pm Saturday through Wednesday and from 10am to 12am on Thursday and Friday.
FIND & BOOK A HOTEL IN DUBAI TODAY
Dubai Shopping Festival
An annual two-month long customer appreciation celebration that occurs in December through February each year, Dubai Shopping Festival is fun for the whole family. During Dubai Shopping Festival, the city comes alive with fireworks, an assortment of outdoor markets and pop-up vendor shops, and live events that invite residents as well as tourists to get out into the city and shop until they drop! During Dubai Shopping Festivals, customers can take advantage of deeply discounted merchandise that you won't see any other time of the year. During the festival, retailers and area businesses put up over one million AED in prizes to be won as well as special gifts and live events. Take part in this annual event if you happen to be in Dubai during this time of year.
FIND & BOOK A HOTEL IN DUBAI TODAY