When you come to Australia, known for its great weather, beautiful beaches, and natural wonders, you can't spend all your time cooped up in the cities, no matter how great Brisbane is. Situated on the east coast of the island country, Brisbane is in the perfect location for taking day trips into the surrounding areas. When you get tired of shopping and sightseeing in the city, check out these eight amazing day trips from Brisbane, and go on an adventure that you'll remember forever.
Bribie Island
There are three islands that sit very close to the east coast of Queensland, but Bribie Island is the only one connected to the mainland by a bridge, making it the easiest to get to. The main draw for this island is the amazing beaches.
Woorim Beach is a hotspot for swimming and surfing, as well as four-wheeling along the stretches of sand. It is on the eastern side of Bribie Island, adjacent to the Pacific Ocean. Woorim Beach is highly recommended for its facilities, which include cafės, playgrounds, clean toilets and showers, and amazing food.

If you are looking for a good place to go for family fun, try Bongaree Beach on the opposite side of the island. The beach is very safe, with many shallow and sandy areas to play, and no intense waves. You could spend the day there and have a nice picnic, or walk and bike around exploring. Bribie Island also has its own national park, as well as one of Queensland's best golf courses.
FIND & BOOK A HOTEL IN BRISBANE TODAY
Australia Zoo
One of the best parts of Australia is the wildlife. If you visit Brisbane, you have to take a day trip to Australia Zoo, which is about an hour drive outside of the city. You can rent a car to get there, or take a bus or train. Some of the great experiences you can take part in here are hand-feeding kangaroos, patting koalas, meeting the red pandas, or getting a tour of their wonderful animal hospital. The Australia Zoo was established by the Irwin family, who still maintain the wildlife park and hospital to this day, and work hard to continue their conservation efforts. The zoo has a mini water park for kids, and some of the other animals you can see are tigers, crocodiles, dingoes, emus, wombats, and tortoises. The Australia Zoo is definitely a must-do day trip from Brisbane!
FIND & BOOK A HOTEL IN BRISBANE TODAY
Glass House Mountains
Venture into the hinterland of Queensland's Gold Coast, an hour north of Brisbane, to see the 13 hills of the Glass House Mountains. The highest peak is Mount Beerwah, at 556 meters above sea level. They are actually right near the Australia Zoo, so these two could be also combined into one day trip! For more adventurous and outdoorsy people, the Glass House Mountains feature some of the best hiking trails in Queensland. The land is a heritage site, as it originally was home to the Aboriginal Gubbi Gubbi people, who gathered in the mountains for ceremonies and trading. The Glass House Mountains are seen as spiritual sites, due to the Indigenous mythology surrounding them. They are believed to be members of a family, with Mount Tibrogargan as the father, Mount Beerwah the mother, and all the others sons and daughters.
As for the many different hikes you can go on here, Mount Tibrogargan has one that takes an hour and a half, and is very suitable for families. The traditional owners request that the actual peaks of Tobrogargan and Beerwah are not climbed because of their spiritual importance to them, though they technically are open for climbing. Another great hiking trail is up Mount Ngungun, which takes about two hours in total. Try to time your hike for sunrise or sunset and see amazing 360-degree views of Tobrogargan, Beerwah, and Mount Coonowrin.
FIND & BOOK A HOTEL IN BRISBANE TODAY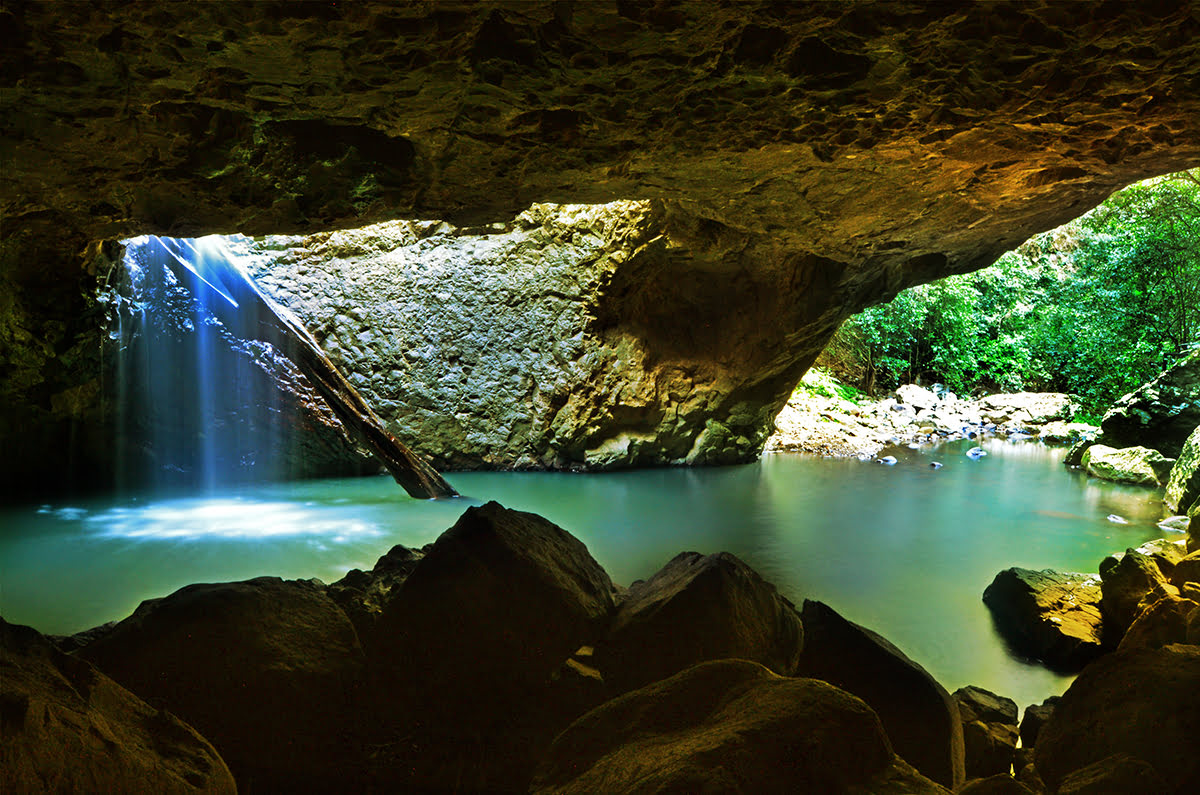 Springbrook National Park
The best time of year to visit Springbrook National Park is between December and March, when it's warmer and there are longer days. The protected national park is split up into four different sections.
Mount Cougal – You can take a nice walk and check out the Cougal Cascades, and maybe have a picnic in this area. Mount Cougal has twin peaks that the local Yugambeh people called Ningeroongun and Barrajanda, and they are important to their mythology. There are no paths up the mountain.
Natural Bridge – This is a naturally formed land bridge over Cave Creek. You can take a tour or wander on your own and see the Natural Bridge Waterfall, and if you wait until after sunset, you can catch a glimpse of the Springbrook glow worms, which are an amazing and rare sight.
Numinbah – This section is great for photography when walking on the paths, as there is plenty of wildlife to see. This forest reserve is a less-crowded spot for picnics, though it is only open for day-time use. It's fun to relax by the Nerang River and try to spot animals like koalas in the trees.
Springbrook plateau – There are plenty of walks in this area, great places for relaxing, and lookouts with amazing views. There are plenty of waterfalls to see in this section, like the Twin Falls, Rainbow Falls, and Goomoolahra Falls, though there are many more. Bring your camera and explore the beautiful nature of Queensland.
FIND & BOOK A HOTEL IN BRISBANE TODAY
Noosa Heads
Noosa Heads is a coastal town about 85 miles north of Brisbane. On one side of town is the Noosa River, while the other side has the Noosa National Park, which has several great beaches for swimming. This town is a popular Australian holiday location, with the famous Hastings Street, which has an array of boutiques, resorts, galleries, and restaurants. One favorite activity for visitors is to stroll down the boardwalk at Noosa Beach. In 2018, they added a huge new section, beautifully made and much more accessible than the original. There are plenty of built in spots to rest, and well-constructed stairs granting easy access to the beach. Noosa Heads is considered one of the best day trips from Brisbane if you are looking for something relaxing and simple.
FIND & BOOK A HOTEL IN BRISBANE TODAY
Tangalooma Wrecks
On Moreton Island, just 36 miles northeast of Brisbane, you can find plenty of activities, but there is one thing that is a must-see: the Tangalooma Wrecks. There are 15 vessels that were deliberately sunk here between 1963 and 1984 by the Queensland Government, to form a breakwall and provide a safe space for recreational boats to anchor. At the same time, they created a great place for snorkeling and scuba diving, and now coral is starting to form around them, making this a man-made ecosystem for local marine life to flourish. Tangalooma offers great snorkeling and sea scooter tours to see some of the over 200 species of fish that now live here.
Moreton Island also has many other great things to do, like sand tobogganing in the desert region, whale watching, kayaking, feeding wild dolphins, and parasailing. This is the perfect place to spend a whole day away from the chaotic city of Brisbane. No matter what you are looking for, there is something on Moreton Island for you.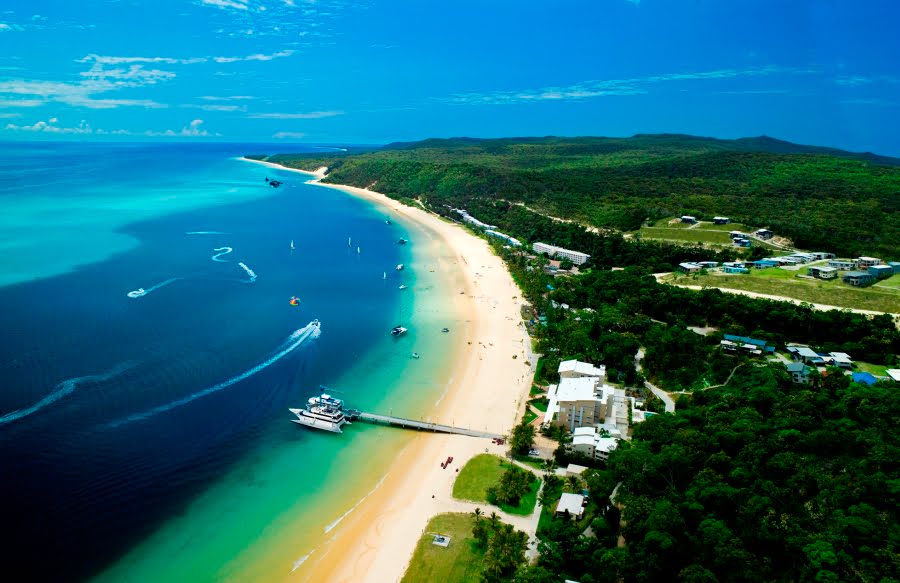 FIND & BOOK A HOTEL IN BRISBANE TODAY
Stanthorpe
A rural town in the Southern Downs Region of Queensland, Stanthorpe is a 2.5-hour drive southeast from Brisbane, making it one of the farthest destinations for day trips on this list. Stanthorpe is a great option if you are considering a weekend trip, as there's a lot to see and enjoy, but it can also be done in a day. The main draw of this town is its abundance of wine, so this might be a better trip for adults than for the whole family. Many people come to Stanthorpe and follow a trail of wineries to sample all the local flavors. The local people who run the wineries have an abundance of knowledge and passion, and they offer a lot of great food to go with your drinks. A day trip to Stanthorpe from Brisbane is an amazing option for couples, or anyone who loves wine and learning about the smaller towns throughout Queensland.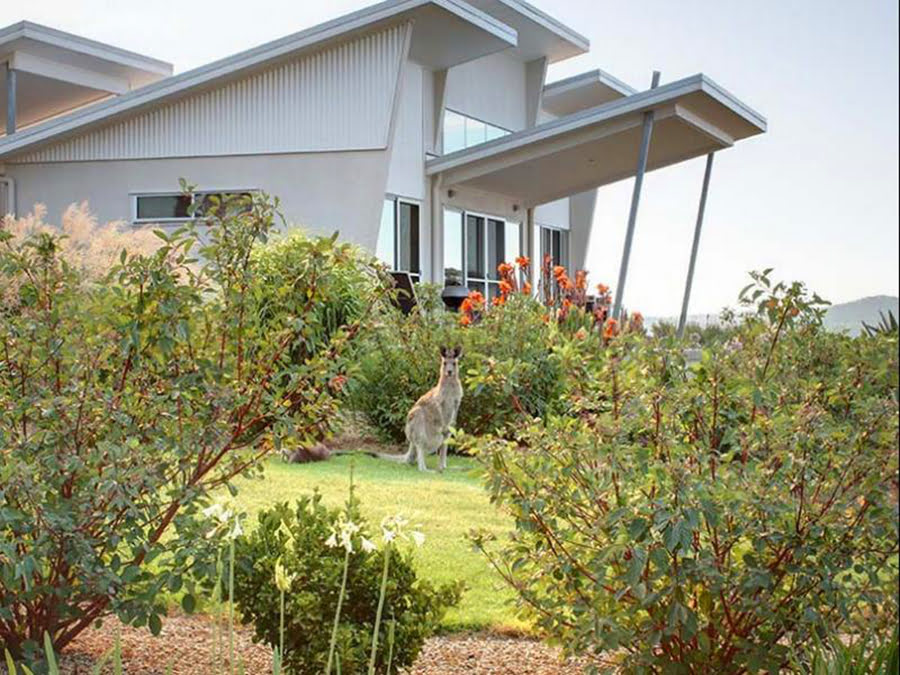 FIND & BOOK A HOTEL IN BRISBANE TODAY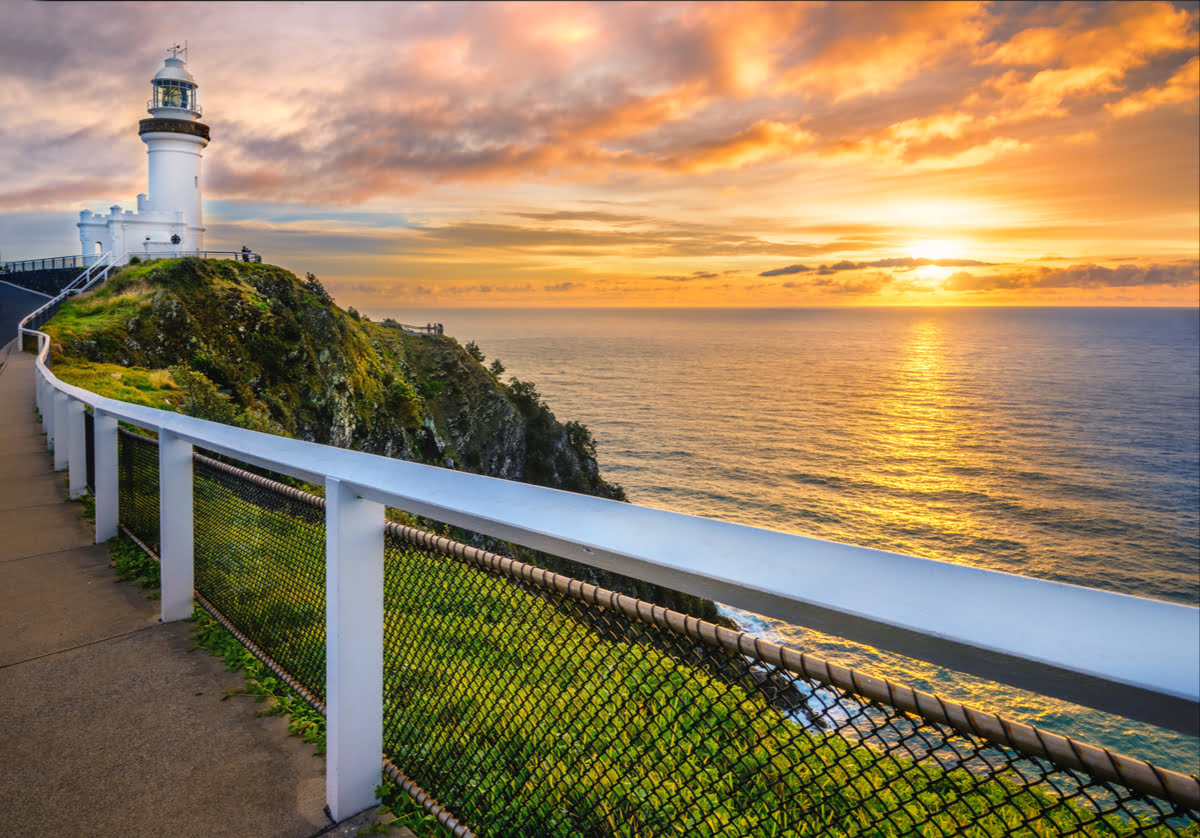 Byron Bay
Byron Bay is actually a bit outside of Queensland, in the state of New South Wales, but this beachside town is a beautiful destination for a day trip from Brisbane. There are stunning views everywhere and plenty of places to explore. You can walk around and check out Cumbebin Wetland Sanctuary, the famous Cape Byron Lighthouse, or Killen Falls, or have a more laid back experience by visiting local cafes and restaurants. Whatever you feel like doing, Byron Bay is an excellent destination for an adventurous day trip outside of the bustling city of Brisbane.