Brisbane is a great city to visit both for its history and for its amazing location close to the east coast of Australia. Whether you are here just to visit the city or it's your stopover before venturing further into Queensland, knowing where to stay in Brisbane is key to a satisfying trip to Australia. Surrounding Brisbane are many great beaches, national parks and mountains, and surrounding them are plenty of 5-star hotels, resorts and cheap hostels. Discover the best places to stay in Brisbane!
CBD (Central Business District)
Known as Brisbane City or the Central Business District (CBD), this area of Brisbane sits on the north side of the Brisbane River. With many skyscrapers and modern buildings, CBD features trendy restaurants and cafes, rooftop bars, and one of Queensland's best shopping spots, Queen Street Mall. While there are some fun things to do in Brisbane City, the area is known as a quieter place to stay. CBD is very close to good transportation, making it easy to travel to and from Brisbane City to other parts of Brisbane.
Ovolo Inchcolm Brisbane
This 5-star hotel is a luxurious option refurbished from a 1920s-era building. Ovolo Inchcolm Brisbane is just a five-minute walk from Queen Street Mall, and the property offers well-designed, boutique-style rooms, as well as suites and lofts. As for amenities, they have free wifi, parking, free access to fitness facilities, 24-hour front desk service, and a great bar and restaurant.
Address: 73 Wickham Terrace, Spring Hill
Royal Albert Apartments Hotel
Royal Albert Apartments Hotel has the perfect location in the middle of CBD. Roma Street Station is 0.6 miles away, and it's a short 10-minute walk to South Bank Parklands. The classical hotel is a heritage-listed building, which was originally built in 1913. At that time it was called Perry House, and was the tallest building in Brisbane. They even added an extra floor in 1923. After redevelopment, the building reopened as the Royal Albert Apartments Hotel in 1996.
Address: 167 Albert St, Brisbane City
Summer House Backpackers Brisbane
For a truly budget-friendly option, check out this hostel in Brisbane City. Summer House Backpackers Brisbane is situated a block away from the Brisbane River, and it's about a 10-minute walk to the Roma Street Station. They offer free wifi, free tea and coffee, and each bunk has a power port readily available. You can get a beer at their bar, take it to their rooftop terrace, and spend the night meeting new people, or go out in town! No matter what your plan is, this is a great budget choice, especially if you are traveling to Brisbane with friends.
Address: 350 Upper Roma St, Brisbane City
Fortitude Valley
As the center of Brisbane's nightlife and the area with arguably the best food and shopping, Fortitude Valley is the place to stay in Brisbane if you want to be right in the middle of everything. Looking for culture, entertainment, and good restaurants? You can find all of that here. Try sAme sAme, a chic and modern Thai restaurant, or Italian restaurant Il Verde. For great nightlife, there's The Met, Cloudland, and Eleven Rooftop Bar, to name a few. To the east of Brisbane City, Fortitude Valley is still close to all the other areas of Brisbane, and it's incredibly easy to get from here to the South Bank or the West End.
Art Series – The Fantauzzo
At this hotel, everything you see looks like a work of art. Inspired by Australian artist Vincent Fantauzzo, Art Series – The Fantauzzo is part of a handful of Art Series hotels around Australia, the others being inspired by different artists like Indigenous artist Yannima Pirkarli Tommy Watson and abstract artist Zhong Chen. This modern five-star hotel is tucked under the Story Bridge, in a great location to travel across to Kangaroo Point, or wander the area with its great restaurants and shops. This is considered by some to be in Brisbane City, but it's right on the edge of CBD and Fortitude Valley, the perfect place to be.
Address: 5 Boundary St, Brisbane City QLD 4000, Australia
TRYP Fortitude Valley Hotel
With excellent service and welcoming staff, TRYP Fortitude Valley Hotel is a recommended four-star hotel also themed around art. Each room features contemporary stylings and street art designs. There are things to do all around the hotel, including The Zoo, a highlight of Brisbane's nightlife, the Emporium shopping center, and the Judith Wright Centre of Contemporary Arts, all within half a mile. It's also right next to Fortitude Valley Station.
Address: 14/20 Constance St, Fortitude Valley QLD 4006, Australia
Bunk Backpackers
Another hostel, you can stay at Bunk Backpackers for under $25 a night. They have award-winning accommodations and service, and the hostel offers everything you could need. The hostel offers a pool and hot tub, free wifi, and private rooms with ensuite bathrooms, if you'd prefer that to the normal shared rooms.
Address: 11 Gipps St, Fortitude Valley QLD 4006, Australia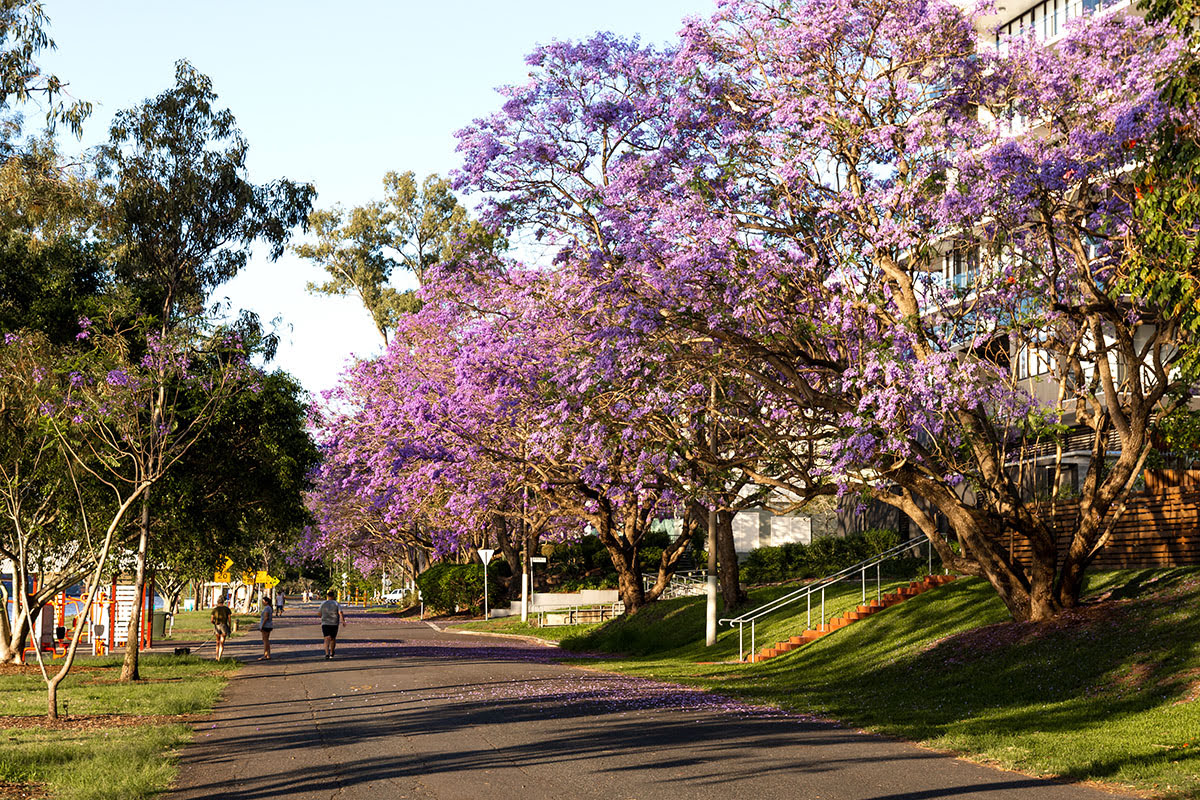 West End
Named West End because early settlers found it similar to the West End in London, this is a southern suburb in Brisbane that was established in the 1860s. West End has a rich history that bleeds into the current culture of the area. This is a great, welcoming neighborhood, filled with unique cafes and restaurants. It's an eclectic part of Brisbane, with amazing street art, farmers markets, small bars and cheap hotels and hostels.
Brisbane Backpackers Resort & Somewhere to Stay Backpackers
Located very close to one another, these two hostels both run around 10 to 25 dollars a night, depending on the type of bed or room you want. Private rooms are more expensive, though still cheaper than a regular hotel, at 60 dollars or less. Brisbane Backpackers Resort was the first purpose-built hostel in Brisbane, while Somewhere to Stay Backpackers is more resort-style, with a pool, relaxing verandas, and a complimentary shuttle to different areas of the city.
Address for Brisbane Backpackers Resort: 110 Vulture St, West End
Address for Somewhere to Stay Backpackers: 47 Brighton Rd, Highgate Hill
South Bank
On the south side of the Brisbane River, South Bank is the recreational center of the city, with the area built around a man-made pool, walking paths, and other outdoor activities. Great places to visit include the South Bank Parklands, Streets Beach, and the Wheel of Brisbane, the city's own version of the London Eye, a huge Ferris wheel situated right next to the river. This area of Brisbane also includes many museums and educational centers, like the Queensland Maritime Museum and the Queensland Gallery of Modern Art.
Emporium Hotel South Bank
This five-star hotel has the perfect location right on the bank of the Brisbane River and is the epitome of contemporary luxury. Emporium Hotel South Bank offers a daily breakfast buffet, an airport shuttle, free wifi, and a nice fitness center and spa. While all rooms have flat-screen TVs and fully stocked bathrooms, some also have a balcony overlooking Brisbane. Guests say they have outstanding attention to detail, and the service here sets a high standard.
Address:: 267 Grey St, South Brisbane
Rydges South Bank Hotel Brisbane
Rydges South Bank Hotel Brisbane is more affordable, but offers the same level of incredible service. They have very clean and spacious rooms, great views, and are in a fantastic location to enjoy everything South Bank has to offer. The hotel offers valet parking, a swimming pool, and 24-hour room service. This is a great place to stay if you want to spend a lot of time around South Bank and West End, though it is very easy to travel to other suburbs like Fortitude Valley.
Address: 9 Glenelg St, South Brisbane