No trip to Sydney, Australia is complete without exploring Circular Quay, a waterfront tourist area with shops, restaurants, and incredible attractions. As it's located just north of the city's main business district, it's easy to access via bus or train from Central Station. Tourists of all ages will love exploring the streets of Circular Quay, which offer incredible views of Sydney Opera House and Sydney Harbour. The Rocks, another historic Sydney neighborhood, is located just minutes away on foot and is also worth a visit. Day or night, there's always something fun to do and see in the Circular Quay area.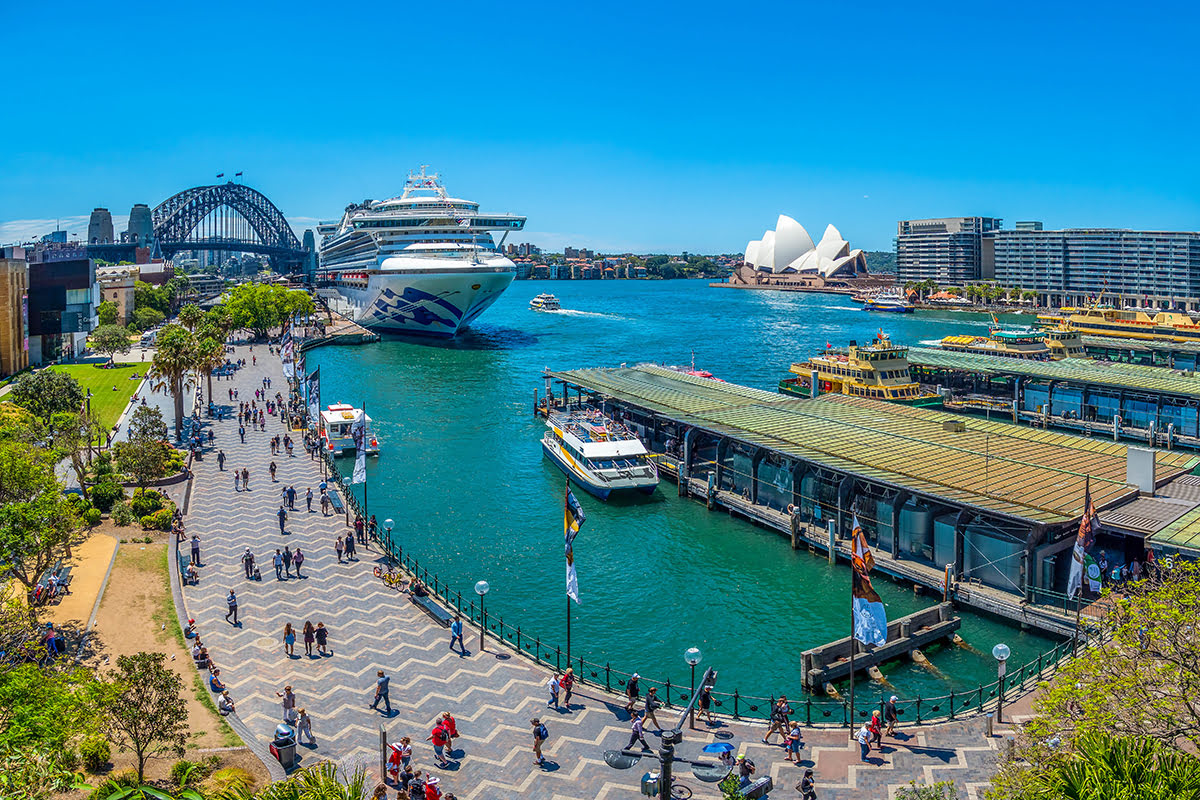 Cultural Attractions at Circular Quay
Circular Quay holds an important spot in Sydney history, having once been a busy spot for commercial transport (before operations were moved to Darling Harbour). While the port is now a hub for passenger transport only, there are plenty of cultural attractions in the area to preserve the Quay's historical influence.
Museum of Contemporary Art Australia: Located in West Circular Quay, Museum of Contemporary Art Australia (MCA) is instantly recognizable by its art-deco style exterior. Inside is an incredible variety of contemporary art exhibits, featuring prints, sculptures, and other artwork from Australian and international artists. The museum is open every day (except December 25th) from 10:00 AM to 5:00 PM.

Customs House: Those who are interested in architecture shouldn't skip a visit to Customs House, a Victorian Georgian heritage building. Once an important government office, the building is now a popular gathering place and home to City of Sydney Library. Be sure to spend some time on the ground level, where a scale model of downtown Sydney sits beneath a glass floor.

Writer's Walk: Get to know some of Australia's most celebrated writers by touring Writer's Walk, a pedestrian path lined with circular metal plaques. Each plaque features a brief biography of a different Australian writer, plus a short excerpt of their work. Some international writers are also featured. There are dozens of plaques to spot while exploring the Circular Quay area.

Justice and Police Museum: Take a trip to the fascinating Justice and Police Museum to learn about some of Australia's most infamous criminals. Since the building was once a police station and courthouse, many criminals actually walked the halls of this very museum. Visitors can take a guided tour of the former cells and courtrooms, then view the displays of weapons and forensic evidence.

The Rocks Discovery Museum: While in the area, it's also worth the time to stop by The Rocks Discovery Museum, located just a short walk from Circular Quay. This museum focuses on the interesting history of The Rocks, with various family-friendly, interactive exhibits to discover. It is free to enter and is open daily from 10:00 AM to 5:00 PM (every day except Good Friday and Christmas Day).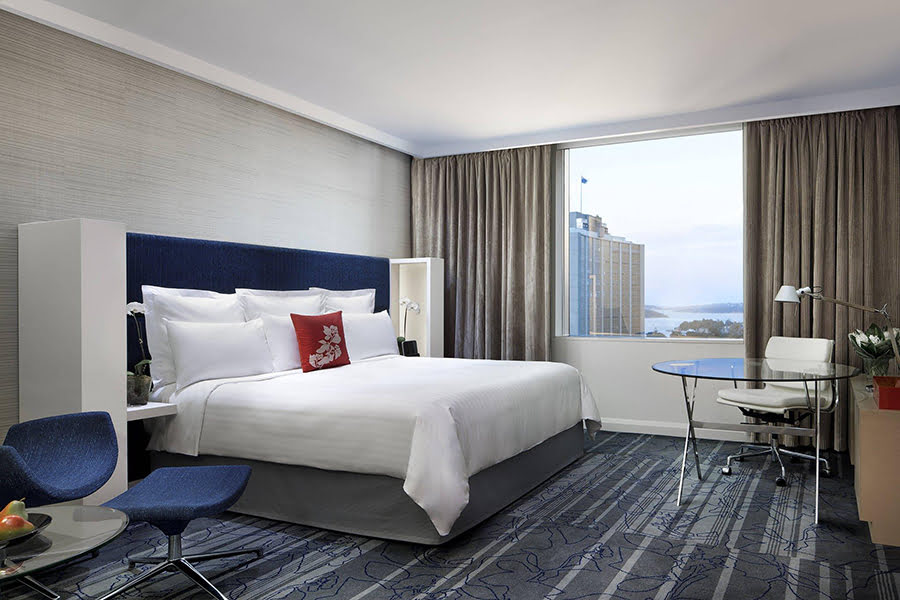 FIND & BOOK A HOTEL NEAR CIRCULAR QUAY TODAY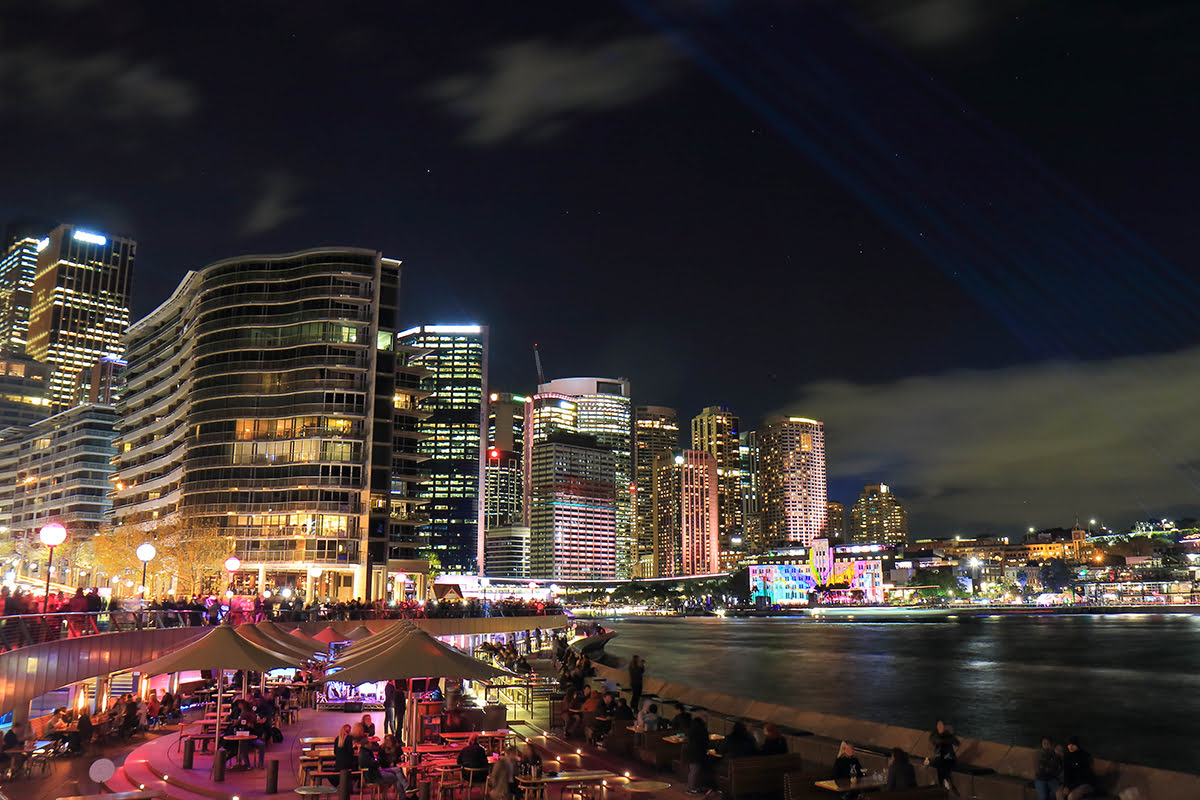 Where to Eat at Circular Quay
With its proximity to Sydney Harbour, it's no surprise that Circular Quay restaurants love serving fresh seafood. Enjoy a satisfying lunch or dinner at one of these great spots while taking in the stunning water views.
Searock Grill: The chefs at Searock Grill in East Circular Quay are dedicated to innovative food and organic, sustainably sourced ingredients. Try the incredible Searock Platter for a taste of chilled mussels, prawns, and other seafood. Their menu also includes many vegetarian, gluten-free, and dairy-free options.

Yukis At The Quay: Located in the nearby neighborhood of The Rocks, Yukis At The Quay offers an unforgettable fine dining experience. Their classic Japanese menu includes fresh, flavorful sushi and sashimi, as well as a variety of other entrees and side dishes (including vegan and gluten-free options). Try a lunch special bento box for a little taste of everything.

Aria Restaurant Sydney: It's hard to say whether the food or the ambiance is more impressive at Aria Restaurant Sydney. This harborfront fine dining restaurant features floor-to-ceiling windows for an unobstructed view of the water and Sydney Opera House. Their menu uses seasonal Australian ingredients in new and exciting ways, and their wine selection is unrivaled.
FIND & BOOK A HOTEL NEAR CIRCULAR QUAY TODAY
Shopping at Circular Quay
In the mood to shop? Circular Quay is a top spot to find everything from typical Australian souvenirs to luxury merchandise. East Circular Quay is home to several upscale boutiques, and West Circular Quay and The Rocks are known for handmade goods.
Masterpiece Jewellery: Bring home something really special by shopping at Masterpiece Jewellery, an elegant boutique that specializes in Australian opal necklaces, rings, bracelets, and earrings. High-quality jewelry featuring pearls and other precious gemstones are also available.

T Galleria By DFS: Find great deals on souvenirs at T Galleria By DFS, a duty-free shop located just outside West Circular Quay. Items for sale include clothing and accessories, makeup and skincare products, wine and spirits, and fun Sydney gifts like gourmet chocolates. Duty-free shops exempt tourists from paying certain taxes and duties, which is a great help for those traveling on a budget.

The Rocks Market: Tourists who visit on the weekend will be treated to The Rocks Market, an open-air market for Australia's most talented artisans. The market is open from 10:00 AM until 4:00 PM every Saturday and Sunday. It is filled with stalls selling unique woodcrafts, ceramics, handmade clothing, original artwork, one-of-a-kind tech accessories, and much more. There are also gourmet street food stalls, crafting workshops, and street performers.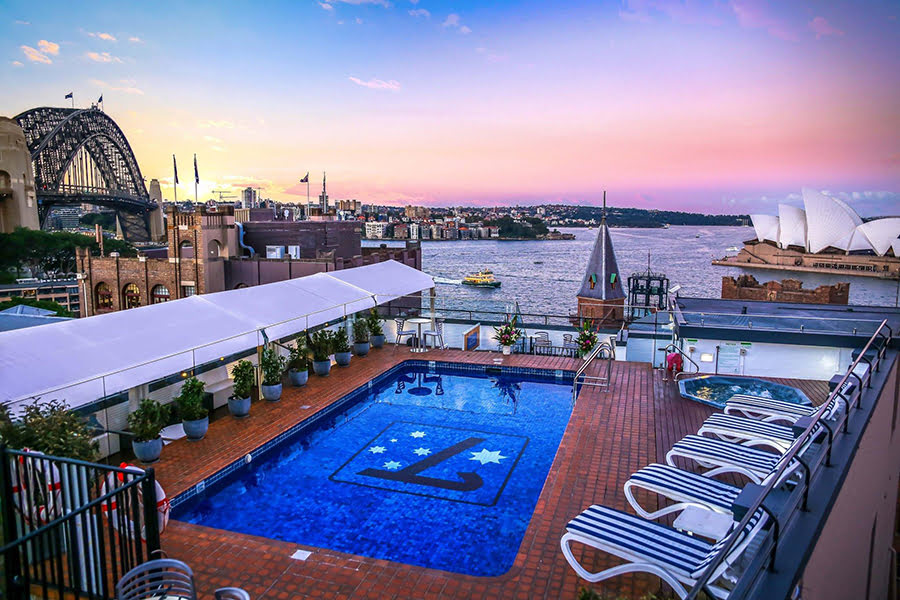 FIND & BOOK A HOTEL NEAR CIRCULAR QUAY TODAY
Top Sydney Attractions Near Circular Quay
One of the reasons that tourists love to visit Circular Quay is its proximity to the city's top tourist attractions. After exploring the shops, restaurants, and attractions at the Quay, it will take only minutes to walk over to these must-see Sydney spots. Other attractions require a short boat ride over the beautiful blue waters.
Sydney Opera House: Sydney's most iconic landmark is definitely Sydney Opera House, a beautifully designed performing arts center at Sydney Harbour. The center hosts operas, concerts, plays, and other artistic performances. While it is visible from Circular Quay, tourists can also walk about six minutes to see the building up close and take a guided tour of the various halls and theaters, or see a show.

Sydney Harbour Bridge: From Circular Quay, tourists can take Cahill Walk to Sydney Harbour Bridge, another of the city's most well-known landmarks. By day, the bridge's pedestrian walkway offers incredible views of the city and the harbor. At night, the bridge lights up with over a hundred stunning Art Deco-style lamps.

Royal Botanic Gardens: Located just east of Circular Quay, Royal Botanic Gardens is a can't-miss attraction for Sydney tourists of all ages. Visitors can take a free guided tour of the park, view the seasonal plant exhibits, and just relax and enjoy the beautiful walking paths and picturesque views. It's a great place to learn about native Australian plants and flowers, take some pictures, and enjoy a picnic lunch. The garden opens daily at 7:00 AM, and closes between 5:00 and 8:00 PM, depending on the season.

Mrs. Macquarie's Chair: Just minutes from Royal Botanic Gardens sits Mrs. Macquarie's Chair, a slab of sandstone that was hand-carved into the shape of a bench. The seat was created in the 1800s in honor of Elizabeth Macquarie, the wife of an Australian major-general. The Chair is a popular tourist spot for its interesting history as well as its picturesque view of Sydney Harbour Bridge and Sydney Opera House.

Circular Quay Ferry Rides: As a busy passenger port, Circular Quay is also a great spot to catch a ferry and explore other Sydney districts. Boats depart from the Quay daily for destinations like Watsons Bay, a relaxing cove with beautiful nature trails and beaches, and Taronga Zoo Sydney, the largest zoo in Australia.

Whale Watching: There are also several whale watching cruises that depart regularly from Circular Quay. Depending on the tour company, a basic excursion may take between two to four hours and cost around 60 to 100 AUD. Each cruise will have experienced marine biologists or animal experts to commentate. Sydney's whale watching season generally runs from May to November.
FIND & BOOK A HOTEL NEAR CIRCULAR QUAY TODAY