Map out a Paris itinerary before traveling to France and you won't need to waste one precious sightseeing second in the City of Love. Need some help planning a trip to Paris? Check out a Paris tour package. Whether you're stepping out into the city on your own or booking a tour, a well-planned Paris itinerary will take you to the best attractions in Paris!

Paris 3-Day Itinerary Tips: Get to where you want to go, stress-free
If this is your first time in Paris, the city can be a little overwhelming. There is a lot to see and do, and many other tourists will want to do the same things that you do. These tips can help keep you out of lines, and help you to enjoy your visit in Paris with less stress – especially on a 3-day trip.
Get used to riding on the metro in Paris. Fortunately for visitors (and residents), the Paris metro is fantastic and can take you all over the city quickly and without much fuss.
Choose a hotel and neighborhood that are centrally located and close to metro entrances. The less time you spend going to and from the sites, the more time you can spend actually at the sites – so choose your neighborhood and hotel wisely!
Be sure to choose an area that works for your budget. While all neighborhoods in Paris are, for the most part, lovely and easy to navigate, some areas are more expensive than others. If you are on a budget, then it's a good idea to choose a hotel that is a little further away from the sites, but also consider how much time you'd spend in transit and decide whether saving money is worth travel time to and from attractions.
If you can, plan to see major sites and attractions during weekdays (especially during the morning hours). The crowds are way more manageable during the early morning hours, which means you get to spend more time enjoying the attractions and less time elbowing people.
Neighborhoods & Where to Stay in Paris
The 11th Arrondissement: Known for trendy bars, and exceptional food choices, The 11th Arrondissement is a great neighborhood to stay in if you love food, want great nightlife options, and are looking to get some shopping done while you're in Paris. The 11th Arrondissement is also home to the Opéra Bastille, so don't miss the chance to see a performance while you're in the area.
The Latin Quarter: Located in the 5th arrondissement, The Latin Quarter will give you a taste of what typical French live feels like. Home to wonderful, inexpensive eateries, great bookstores, lovely attractions (such as the Pantheon, which houses the remains of many famous French nationals), you can't go wrong with a stay in The Latin Quarter.
Le Marais: Known as a trendy and fashionable district, Le Marais is a great choice if you want to be as close to the mainstays of Paris as possible, though it may be a little costlier than other areas in the city. But with its unique charm, great food, and interesting locals, it just might be worth the extra euros.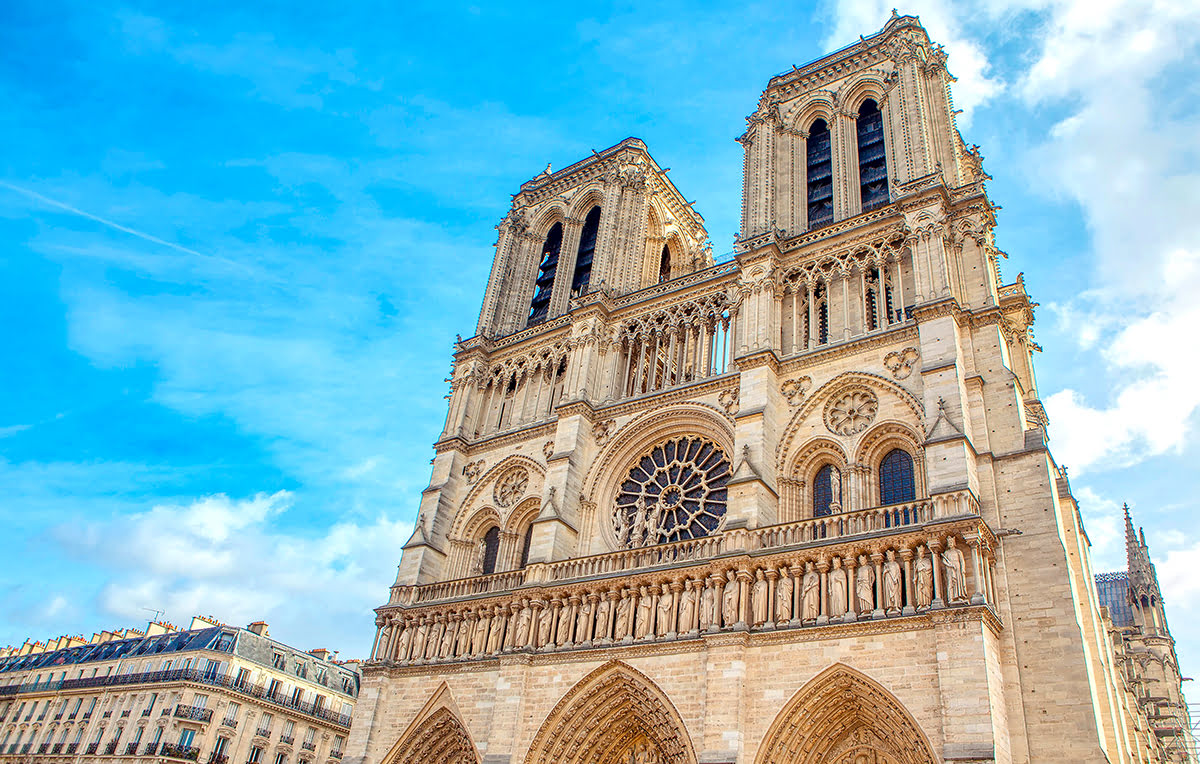 Paris Itinerary 3 Days: What to do in the City of Love during a 3-day trip
One of the best ways to narrow down what you'd like to do in Paris is to decide what kind of trip you are going to take to the city. The attractions are varied throughout the city, so if you are visiting with specific ideas in mind, it's best to plan your trip accordingly. People who are visiting Paris as part of their honeymoon are going to be having a very different trip than someone who's visiting the city just to see the sites.
Paris, A Romantic 3-Day Itinerary
Paris is one of the most romantic cities in the world and for good reason. With centuries-old attractions, an undeniable charm, wonderful food, and wine, having a romantic trip to this city is easy. When you're in the city for a romantic vacation, it can be easy to get overwhelmed with seeing the attractions and lose sight of what's important – having a romantic time in this beautiful city. This itinerary for three days in Paris will help you pick out the most romantic sites and activities, helping to ensure that your romantic Parisian days are unforgettable.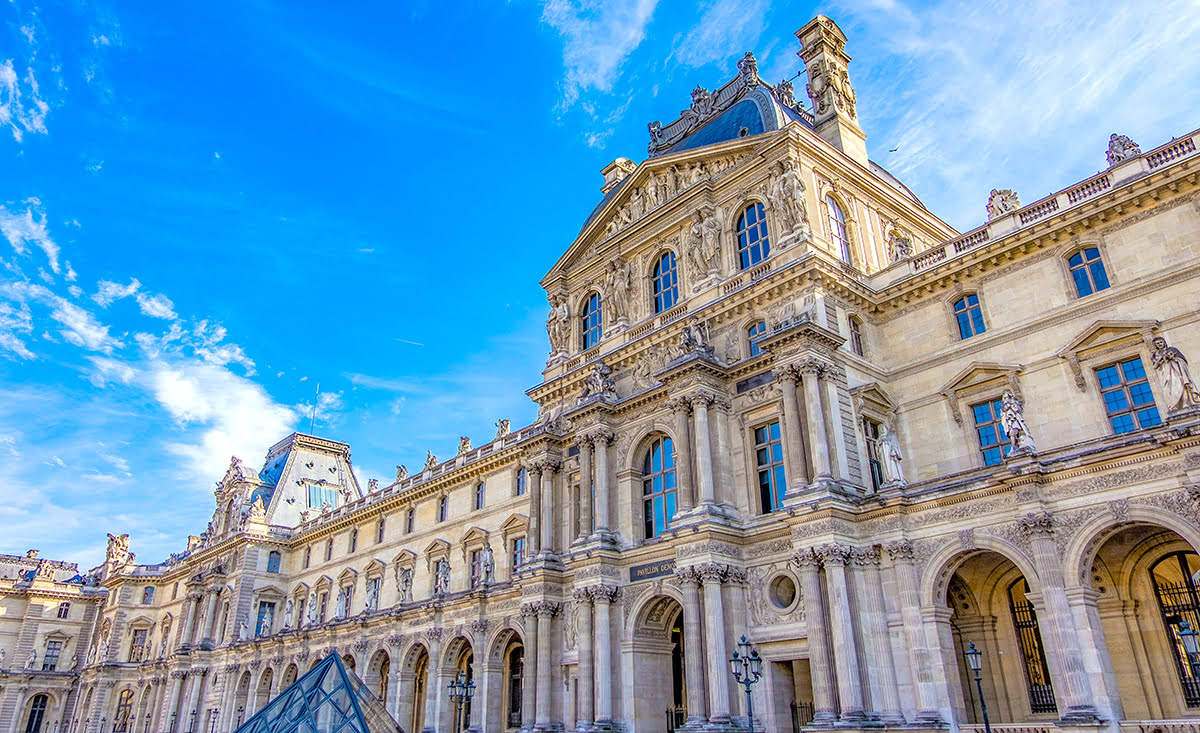 Paris Romance Tour: Day Two
Day Two (morning): This day's Paris tour again starts early (unless you want to miss the sites, it's best to start as early as you can). Grab a quick breakfast before hopping on the metro and making your way over to the Louvre Museum. The museum opens at 9 a.m. and the crowds can get crazy, so get in and explore while you can. This event will take a few hours, at least, so plan with this in mind. You may wish to consider taking a guided tour once inside, as the museum is so large that it can be overwhelming to visitors.
Day Two (afternoon): After getting some culture at the Louvre Museum, head over to the Latin Quarter. If you walk, be sure to take the Pont des Arts which is famous for being one of the most romantic bridges in Paris. When you're in the Latin Quarter, get some lunch while you enjoy the ambiance of this thriving district – enjoy the shops and be sure to check out the famous Shakespeare and Company Bookstore while you're in the area.
Day Two (evening): Once you've had your fill of the Latin Quarter, travel over to the Champs-Elysees Avenue and enjoy the look of the Arc de Triomphe at night before heading into Chez Gabrielle for an exquisite meal without the hefty price tag that most restaurants in the area have.
Paris Tour Itinerary: Romance Tour Day 3
Day Three (morning): Day 3 of your romance Paris tour itinerary leaves some of the big sites for last. Get up and get moving – head over to Montmartre and right up to the top of "la Butte" (either by stairs or take the funicular to the top) to visit the Sacred Heart Basilica of Montmartre (Sacre-Coeur) and share a kiss or two as you watch Paris wake up before your eyes. Grab some lunch in Montmartre at one of their many lovely bistros before continuing on with your day.
Day Three (afternoon): After visiting Montmartre, hop on the metro and head over to Galerie Vivienne and enjoy the beautiful, covered arcade with its neo-classical design. Enjoy the romantic ambiance as you eat a meal (or drink a coffee) at one of the bars or cafés in the area before you continue on.
Day Three (evening): Hop back on the metro and head over to the Bassins du Champ de Mars and the Eiffel Tower. Spend some time in the iconic park before heading up the Eiffel Tower once the night settles in. Watch as Paris glitters all around you from high atop the tower while you share a kiss or two at the top of Paris. After you're finished admiring the city, head to the 58 Tour Eiffel Restaurant (which is located in the Eiffel Tower and enjoy your meal as you enjoy the view – reservations are recommended.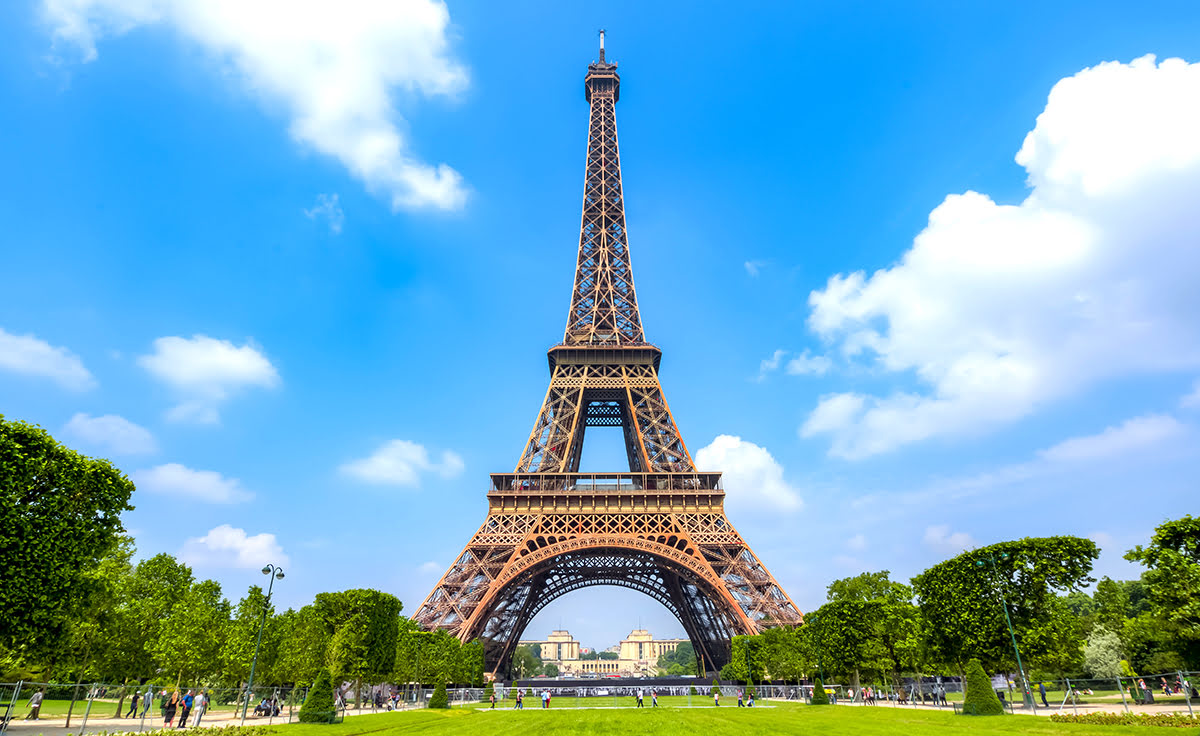 The History Lover's Dream Paris Itinerary: Top Attractions for a 3-Day Trip
Paris is a quintessential city for history lovers and has some of the greatest collections of relics, art, sites, and other curiosities in the world. If you are a history lover or someone who enjoys art, architecture, and ancient relics, then this is a three day Paris itinerary that is perfect for you. This tour is also a great overview of some of the major sites in Paris, so it's also great if you're looking for an overview of popular sites in the city.
History Lover's Paris 3 Day Itinerary – Day 1
Day One (morning): Get some breakfast before heading to the Louvre Museum. Any history lover, or art lover, will be thrilled to see what's on display at this amazing (and huge) museum. Home of the famous Mona Lisa, there is more than just paintings in the Louvre Museum and with its collection of art, sculpture, and architectural elements from all around the world, this museum is well worth your time.
Day One (afternoon): Continue with your tour of the Louvre Museum into the afternoon (it's huge and there is a lot to see) and consider taking a guided tour through some of the areas to enhance your historical knowledge of the collection contained within the museum. Food is available within the museum, so be sure to eat and drink plenty of water – touring the Louvre Museum can be quite the undertaking.
Day One (evening): Stay in the area and head out for a great dinner at Le Fumoir, which is within walking distance of the Louvre Museum. With delicious French dishes, great staff, and excellent location, Le Fumoir is a rare gem in an area that is known for tourist trap restaurants. After dinner, take a walk along the Seine River and enjoy the gorgeous site of Paris in the moonlight – don't forget to catch a glimpse the Eiffel Tower at night, it's beautiful when illuminated.
History Lover's Dream: Paris 3 Days Itinerary – Day 2
Day Two (morning): Get up early, grab some breakfast, and take the RER C train to Versailles. This iconic and historical area is about 30 minutes by train from the city and is absolutely worth your time if you love French history and architecture. Witness the famous Hall of Mirrors, the stunning gardens, and see the very place that Marie Antoinette lived. It might be worth it to take a tour of the area if you aren't very familiar with the historical context and also consider going on a day when the fountains are turned on for an added treat as you walk through the gardens of Versailles. There are a few restaurants during the walk from the train to the palace, so be sure to grab a snack on your way out.
Day Two (afternoon): Head back to the city and over to Place de la Bastille, which was once the site of "la Bastille" which was destroyed during the French Revolution and now serves as a public landmark and square.
Day Two (evening): Before it gets too late, head over from the Place de la Bastille by metro to the Père Lachaise Cemetery, which is the most visited necropolis in the world. This beautiful, above ground cemetery is the final resting place for many famous figures (Parisian and not) including, Oscar Wilde, Jim Morrison, Edith Piaf, and more. This cemetery is stunning and well worth your time, even if it is a little morbid. Check the map before you enter to make sure you see the gravestones you're looking for. After you're finished exploring, head out for dinner at Aux Tables du Père Lachaise and enjoy good food, large portions, and inexpensive beer before heading back to your hotel.
History Lover's Dream: Paris 3 Days Itinerary – Day 3
Day Three (morning): Start your day with some breakfast before heading over to the Catacombs of Paris and spend some time exploring the creepy tunnels that are lined with the skeletal remains of millions before heading over to the Luxembourg Gardens which was once the garden of kings and queens and is now an open public area.
Day Three (afternoon): Head over to the Palais Garnier and tour this famous opera house that is the very location featured in the Phantom of the Opera. Don't forget to appreciate the beautiful painting by French artist, Chagall, that's featured on the main auditorium's ceiling. If you're lucky enough or if you plan ahead, you may even be able to get some tickets to a feature at the beautiful opera house, however tours are available until the early afternoon if they're all booked up (and often they are).
Day Three (evening): After exploring the stunning opera house, head over to the Arc de Triomphe Monument which is often open 'til 11 p.m. Follow the pedestrian, underground walkway to safely travel under the traffic circle, then appreciate this beautiful monument that stands as a testament to the soldiers throughout history who died while serving France. If you're interested, you can also climb to the top of the monument and have a great view of the surrounding area. Once you're finished at the Arc de Triomphe Monument, head over to the Bustronome – Paris Restaurant and enjoy some delicious French food, for a fraction of the cost that you'd normally pay in the area.
Transportation options in Paris during a 3-day Paris itinerary:
Taking the metro in Paris is easily one of the best ways to travel around the city, however, if you aren't used to taking the metro, it can be slightly overwhelming if you've never taken it before, but once you get a few rides in, you should find that it makes travel in Paris easy really convenient. Here are a few tips to help you with your three-day itinerary as you travel through Paris so that you know what to expect on public transit in the city and how to prepare:
Plan your transit route ahead of time and pay attention to the stops! Check your transit map ahead of time to make sure you know which station to enter and which direction to head (on the metro, though it is a good idea to also plan your route ahead of time if you plan on taking the bus.). All of the stops on the metro are clearly marked (and the same is often true for the bus system in Paris), so keep your eyes open as you ride to make sure you don't get off at the wrong place.
Don't lose your ticket on public transit! Make sure you hold on to your validated ticket as you ride on the metro and the bus. If you are caught without a validated ticket, you can be fined.
Decide whether a Paris Visite Travel Pass might be a good choice for you. This pass will allow you access to the metro, buss, and regional train (RER), for unlimited trips within a specific time limit. If you are planning on taking transit often, this can be a way to save a little cash and also some hassle as you won't have to purchase multiple tickets during your time in Paris.
Give yourself a little extra time to get there. When first starting out on the metro (or on public transit in Paris), give yourself extra time to get to the sites. If you have an appointment for a specific time at a site (say if you book a tour), leave early. It's always better to arrive early than to arrive late and miss your time slot.
Watch your things and don't take valuables with you! Parisian pickpockets are industrious and the last thing you need is your three-day tour turning into a nightmare. Take what you need and leave the rest back at your hotel (in the safe, if possible).
Other ways to get around on a 3-day Paris itinerary
While it's recommended that you get used to taking the metro, if you are unable to travel by train or are in a pinch, there are plenty of other options for transportation in Paris. Taking a taxi is Paris is simple and the cabs run all over the city, so finding one shouldn't be an issue. Taking a taxi during a three-day trip may be a little pricey. However, you will be able to get to and from the attractions without having to navigate through public transit. Be sure to always use an official taxi and be certain of the rate that you will be paying prior to heading out on your journey. Alternatively, you can always use a taxi to get to your destination and then opt for public transit on the return back to your hotel, to save some cash.
Another alternative to the metro or taxis is to take the bus in Paris. The bus system in the city is fantastic and can take you almost anywhere though it can be a little confusing at first. A good tip is to plan your route ahead of time so you know which stops to get off at because the busses can get quite busy, especially during peak hours.
If you are into ride sharing, Paris also has access to ride-sharing services, such as Uber, Lyft, and more. These are a great way to get around the city if a taxi isn't available, or if you're looking to share with others as some of these services will pair you up with other riders in the area to save on fares. Alternatively, you can rent a car in Paris, however, for a Paris 3 day itinerary, you may find that renting a car is more trouble than it's worth. Traffic in the city is very busy and, unless you know exactly where you're going, it can get confusing. There are lots of pedestrian-only areas in Paris, so sometimes it's best to leave the driving to the professionals.
As a general tip, once you arrive at your destination, opt to not take a car back to your hotel (as long as it's not too far). Paris is a city that is meant to be enjoyed slowly and is a great city to enjoy a stroll in. Get a little lost in the city as you explore – take a walk along the Seine and see where you end up. You never know what kind of adventures you'll be able to have, once you strike out on your own! Another tip that is good to remember is that your hotel is there to help, so don't be afraid to ask the staff for their recommendations on how to travel in the neighborhood as locals always have great ideas for how to get around the city with ease.