Discover the wealth of culture, natural beauty and what to do in Bali with this exceptional list popular activities. Called the Island of the Gods, Bali is imbued with spiritual significance, from flower petal offerings and mountain treks to dance performances and temple ceremonies. For a glimpse of nature, explore verdant rice fields, shimmering waters and mountains that inspire genuine awe. Bali underwater is just as beautiful with snorkeling and diving that rivals any top sites in the world. If you're more of the cosmopolitan type, you'll find no shortage of museums showcasing Indonesian culture and history. And don't forget shopping! Bali boutiques and shops showcase the artisan skill of locals and promise a true taste of Balinese culture.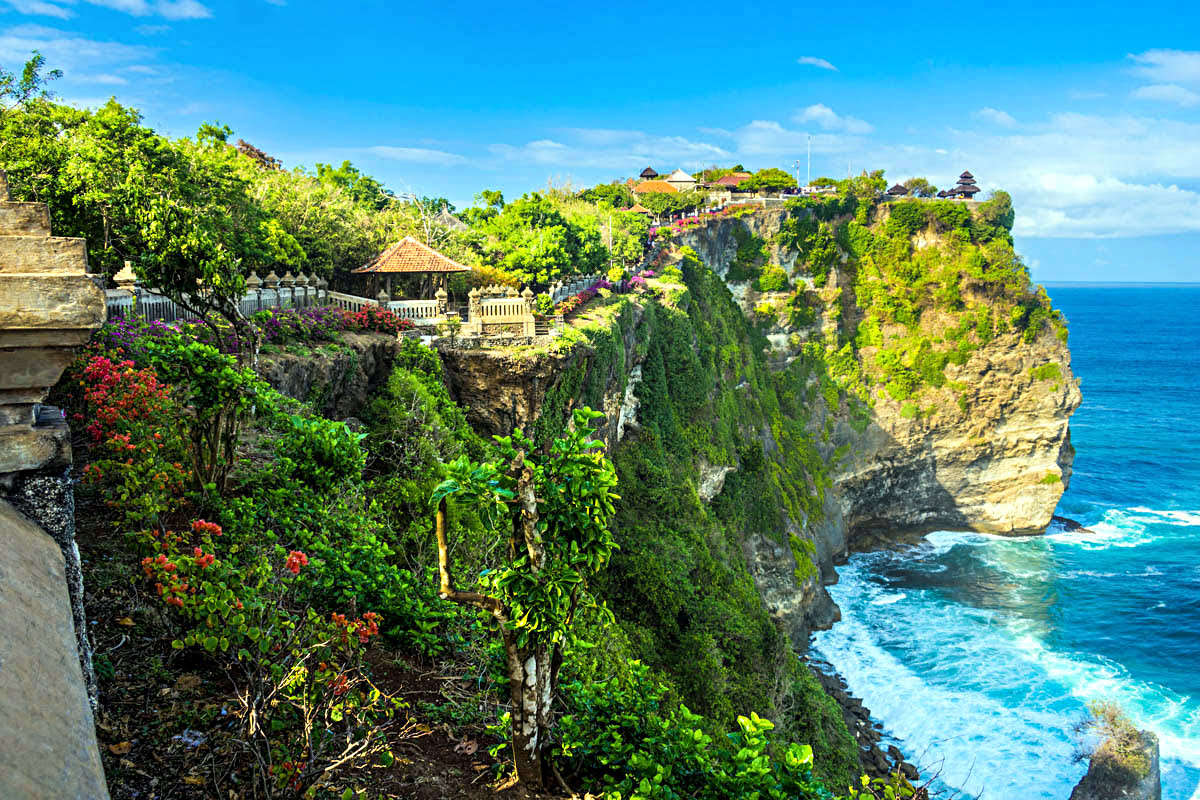 What to do in Bali | Best temple tours
Temples are a major draw for visitors to Bali. If you have just a few days for sightseeing, pick a couple of the popular temples, like Tanah Lot Temple and Uluwatu Temple, and let the spiritual mood wash over you. On a longer stay, spread out your pilgrimages to allow for deep immersion in the experience. Learn the history and religious significance of each place, and soak up all the alluring visual details.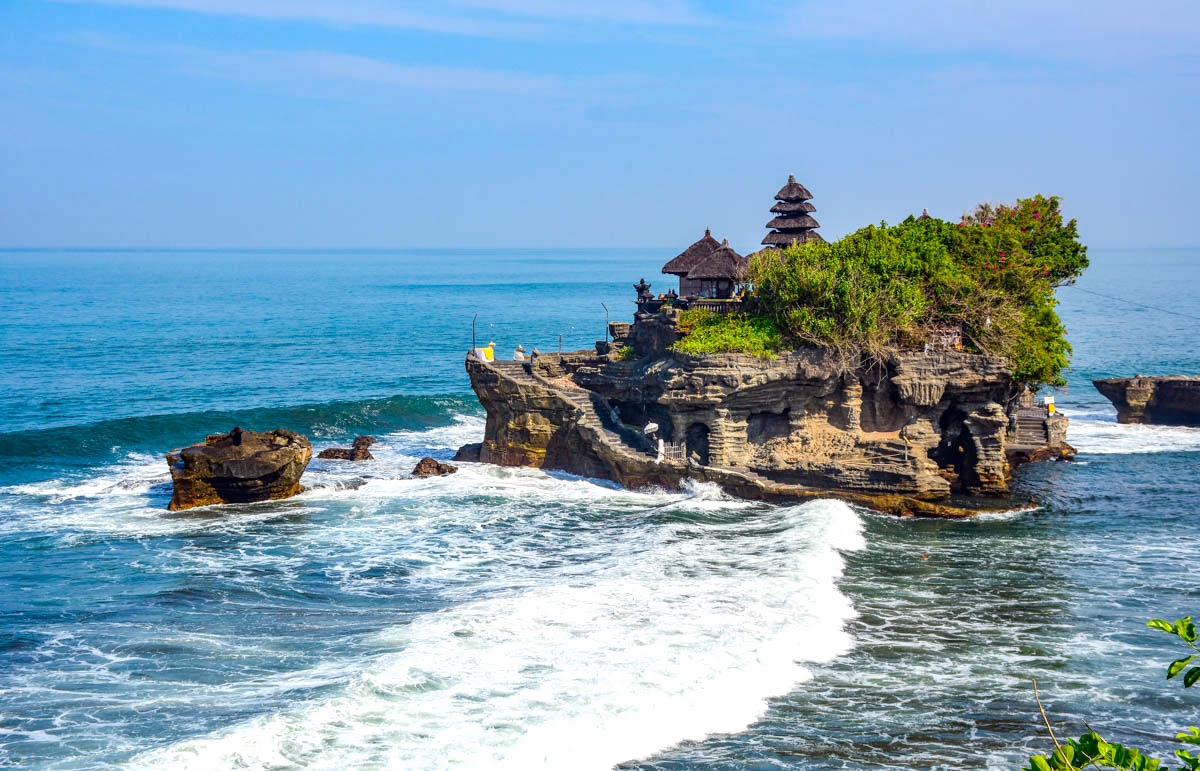 Check Out Tanah Lot Temple
Here is Bali's most recognizable temple. At Tanah Lot Temple, you'll find spires atop a large rock formation within the water, where the sea has separated the temple from the mainland over time. Tanah Lot Temple is particularly fantastic at sunset.
Visit Ulun Danu Temple
The Ulun Danu Temple is dedicated to the goddess of the lake in which it sits – Baratan Lake in Bedgul. Known for its quiet tranquility, it features lush greenery that appears to float in the lake around the temple.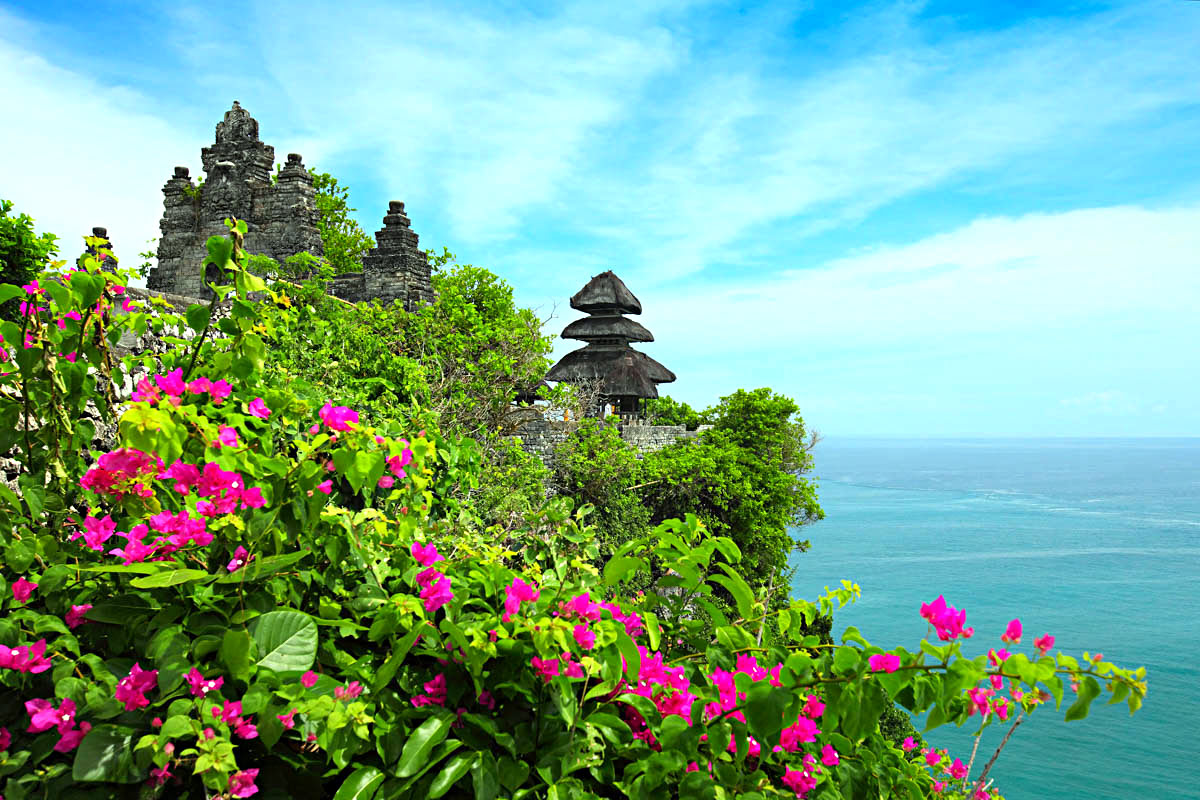 Explore Uluwatu Temple
This is another highly famous temple. Uluwatu Temple rests on a clifftop above the sea where it overlooks incredible jade and turquoise waters and hosts a colony of monkeys.
FIND & BOOK A HOTEL IN BALI TODAY
What to do in Bali | Outdoor Recreation
Bali is an outdoor paradise. When you're looking for what to do in Bali throughout the different towns and villages of the island, find harmony in the landscapes that connect the people. While nearly any Balinese panorama could inspire an impressed sigh of happiness, traveling into the green expanses and rolling hillsides is a magical way to get to know the landscape. Hone your photography skills or just get ready to see the likes add up on social media, because Bali's outdoor lifestyle is about as picturesque as any travel region gets.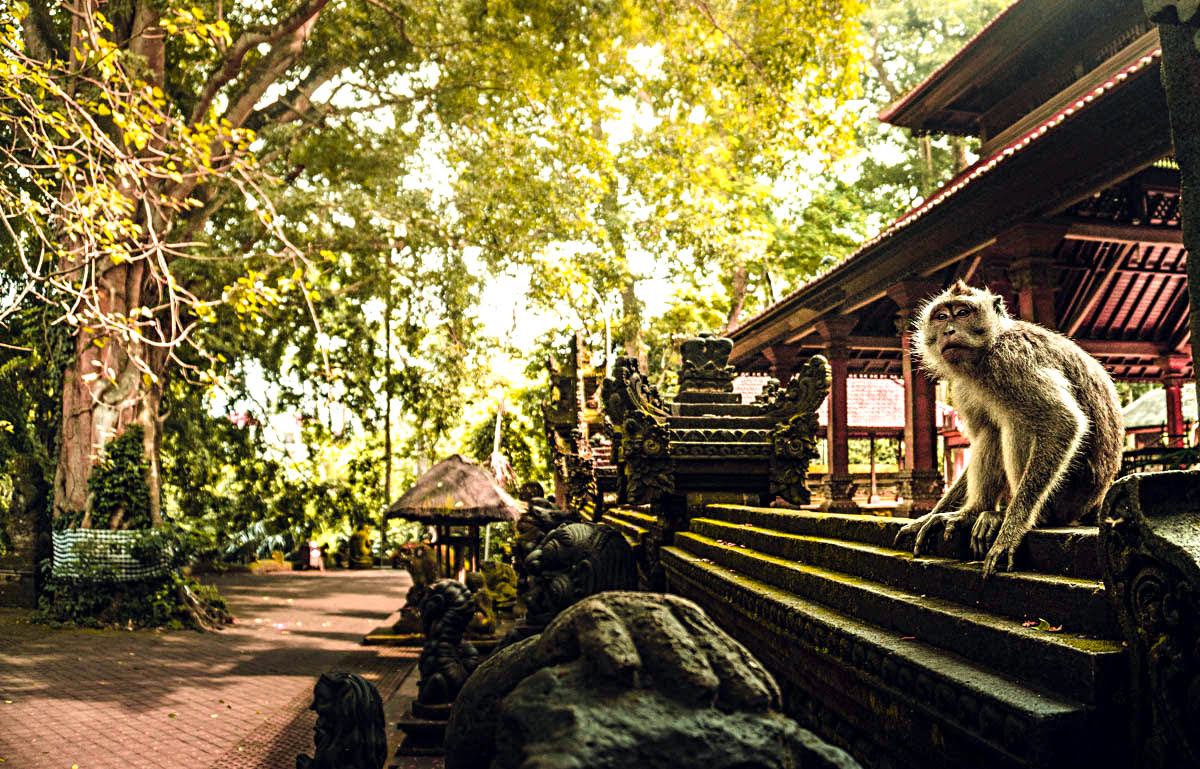 Have Fun at Sacred Monkey Forest Sanctuary in Ubud
If you love monkeys, Sacred Monkey Forest Sanctuary in Ubud is the place for you. With more than 500 monkeys and three 14th-century temples, Sacred Monkey Forest Sanctuary is one of the most lively things to do in Bali.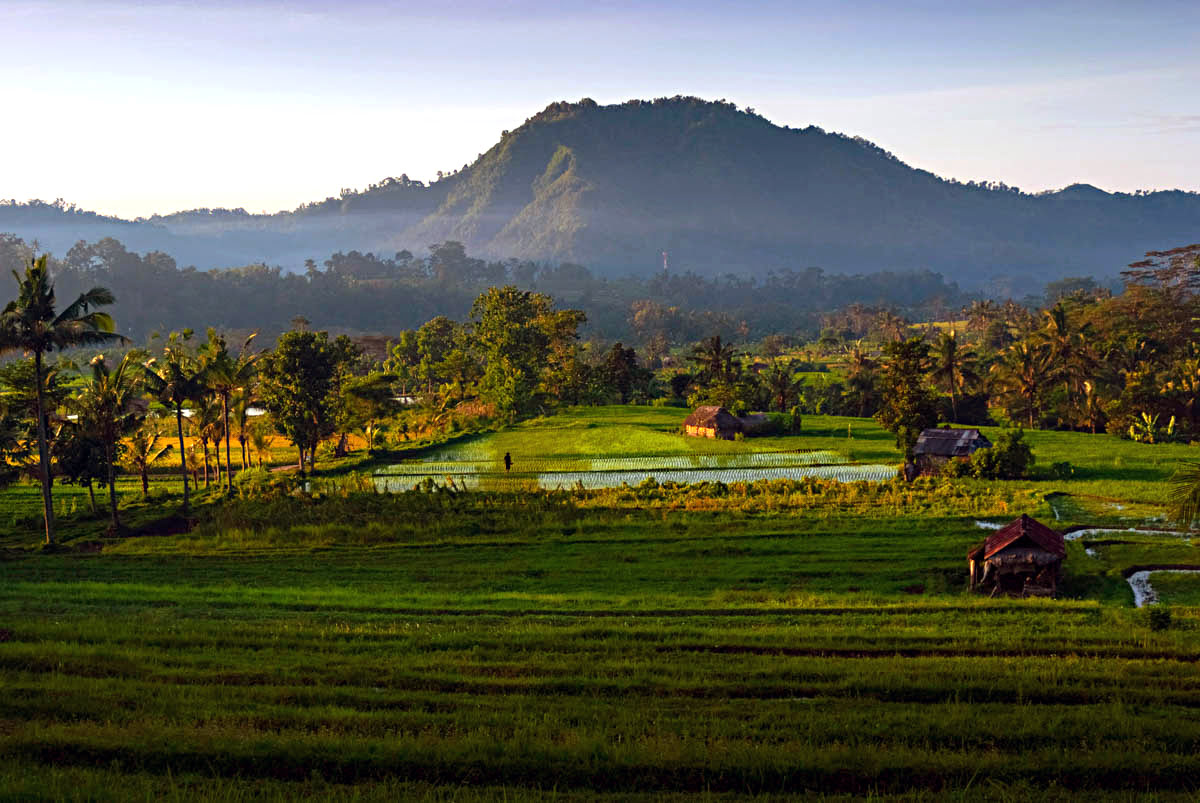 Trek The Valley in Sidemen
Take a walk through the valley in Sidemen for a slightly remote-feeling day trip that won't take you too far from any home bases. See rice paddies in a cool valley that helps beat the heat of Bali.
Wander The Paddies of Tabanan
A journey to Tabanan is more than just another walk through a gorgeous landscape, although those won't get old as you pass your time in Bali. Instead, check out tours that showcase what it's like to work in the rice fields or go into the mud and pick your own.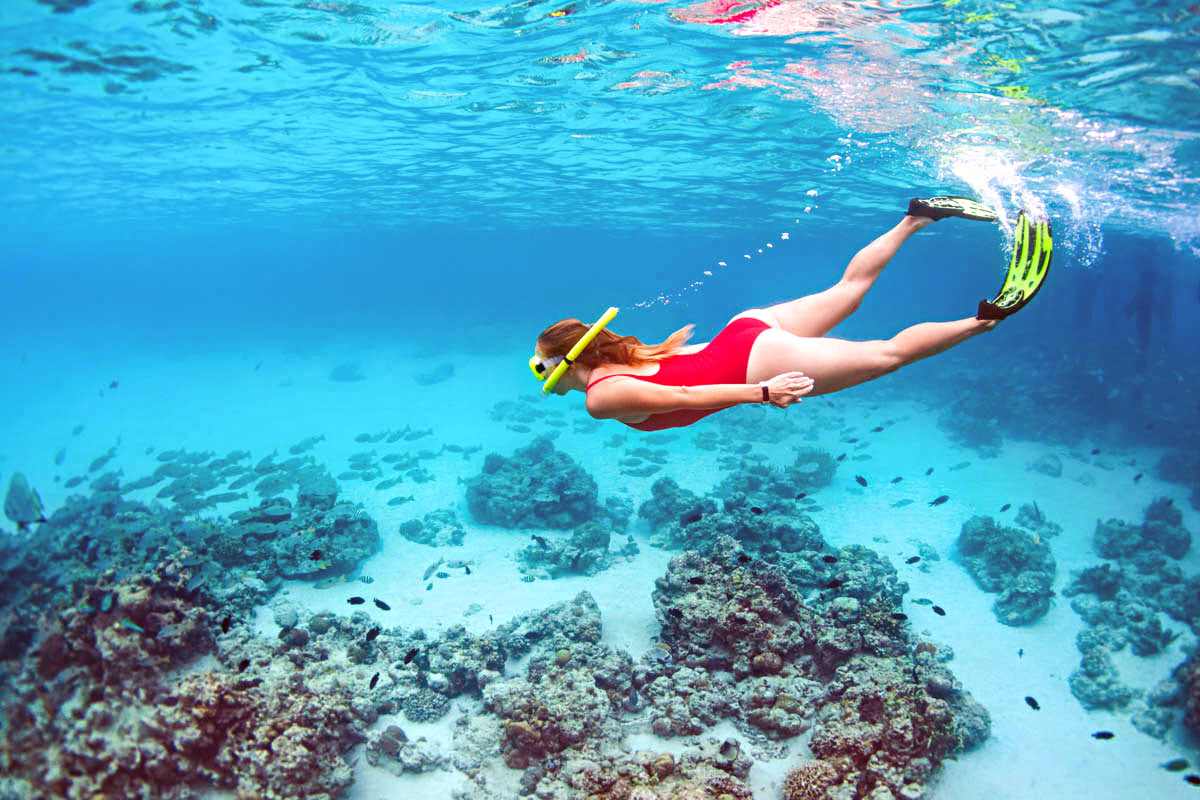 Enjoy The Water at Tirta Empul Temple
See the sacred waters at Tirta Empul Temple, just outside of Ubud. Enjoy meandering through the ancient complex where locals still come to bathe and worship.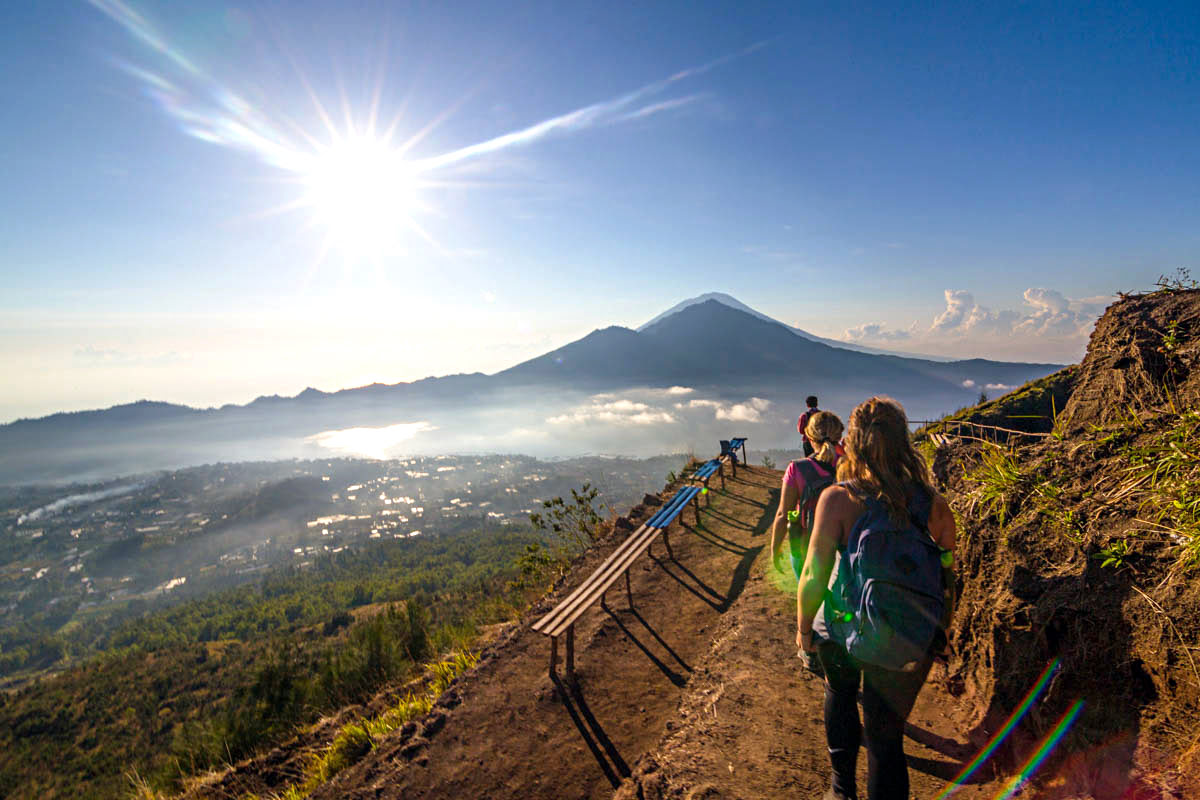 Scale Mount Batur
For a grander expedition, climb Mount Batur, one of the most famous volcanoes in Bali. Join a hike that starts in the pre-dawn hours and peaks at sunrise. The trek is perfect for beginners or trekking experts, and the views can't be beat.
FIND & BOOK A HOTEL IN BALI TODAY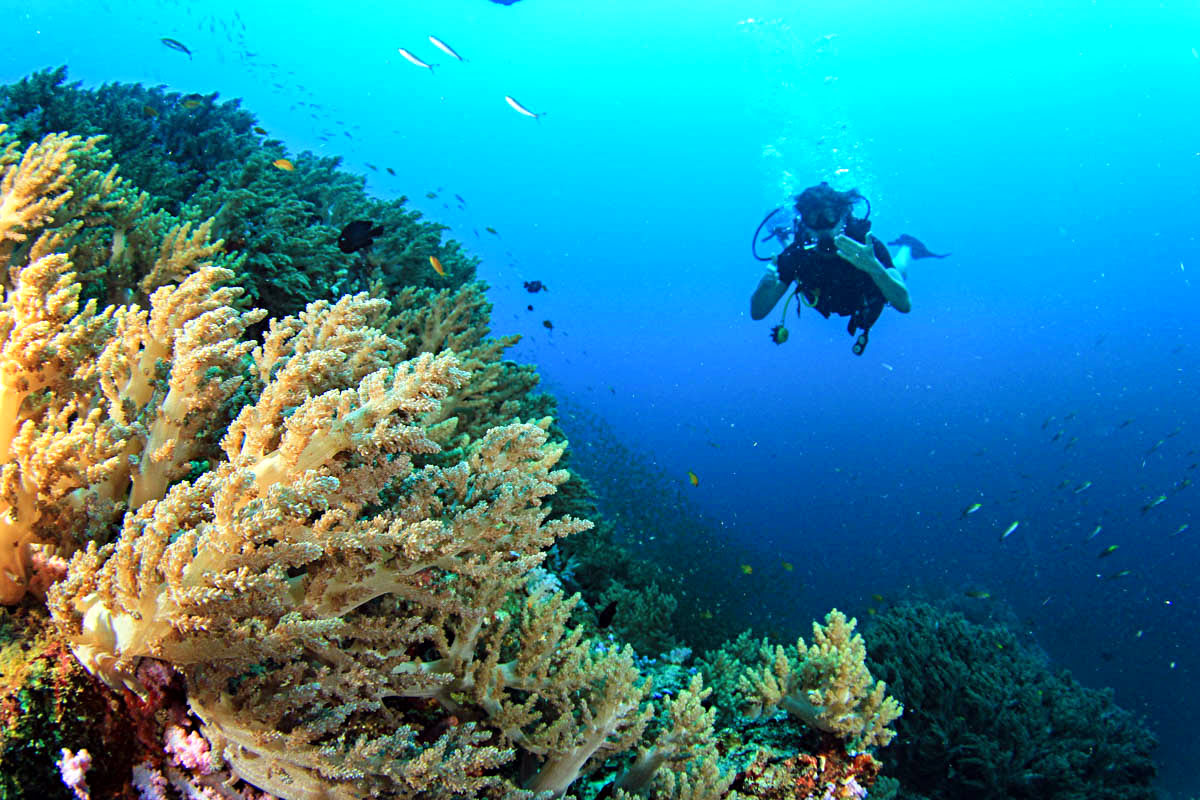 What to do in Bali | Beaches, PADI Diving & Watersports
Basically any beach in Bali is beautiful, and don't forget that under the water's surface is another world to explore.
Surf The Swells at Kuta Beach
Whether you're a just getting wet behind the ears or have been catching epic waves around the world, surfing at Kuta Beach is about as fun as it gets. The sand bar ensures that surfers are safe from sharp coral reefs. Plus, lessons are available along the beach.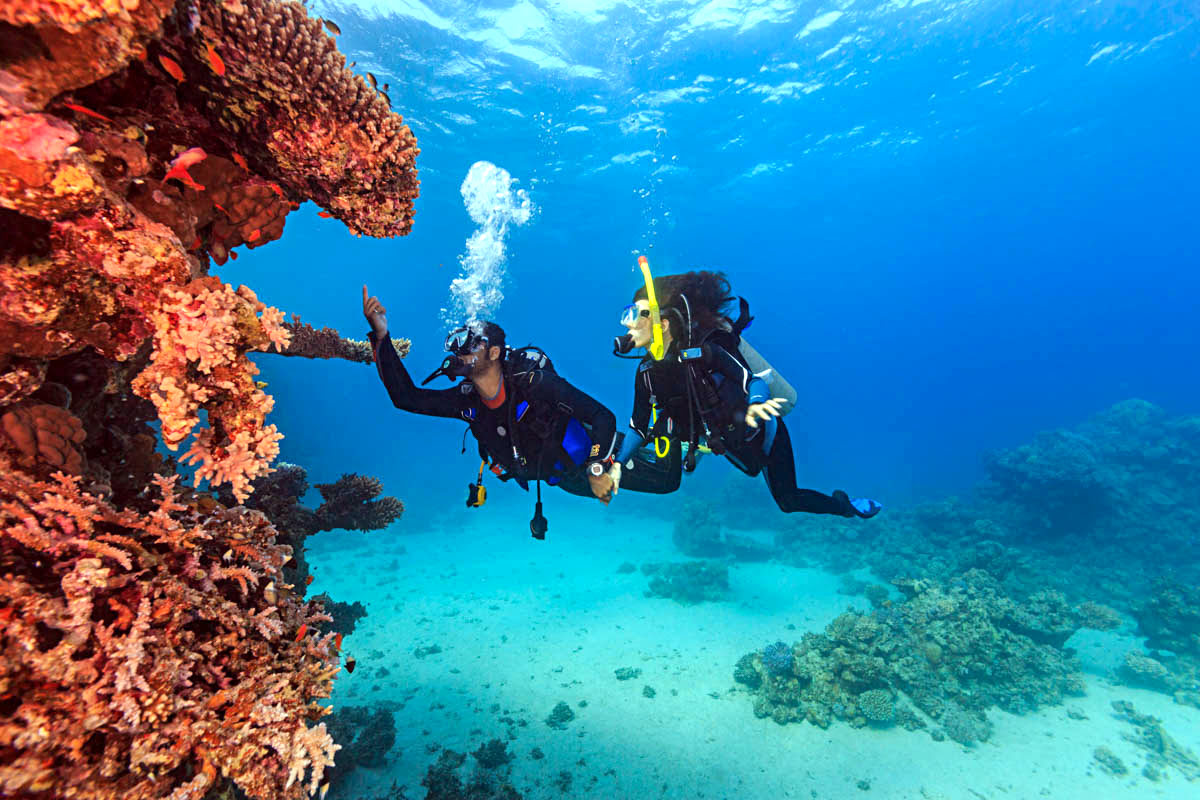 Get PADI certified in Padang Bai
Come home with a certification in SCUBA diving when you visit Padang Bai. Some advanced divers also like to try muck diving, the offshoot of deep sea diving that takes you to shallower areas, where you can inspect sea life and rich volcanic sand.
Fly on A Jetpack in Tanjung Benoa
Get your adrenaline pumping with a jetpack adventure at Tanjung Benoa, which is famous for its island watersports and beach activities. Guests can spend the day parasailing, seawalking, snorkeling or diving. Jetpacking, however, may be one of the most daring activities offered!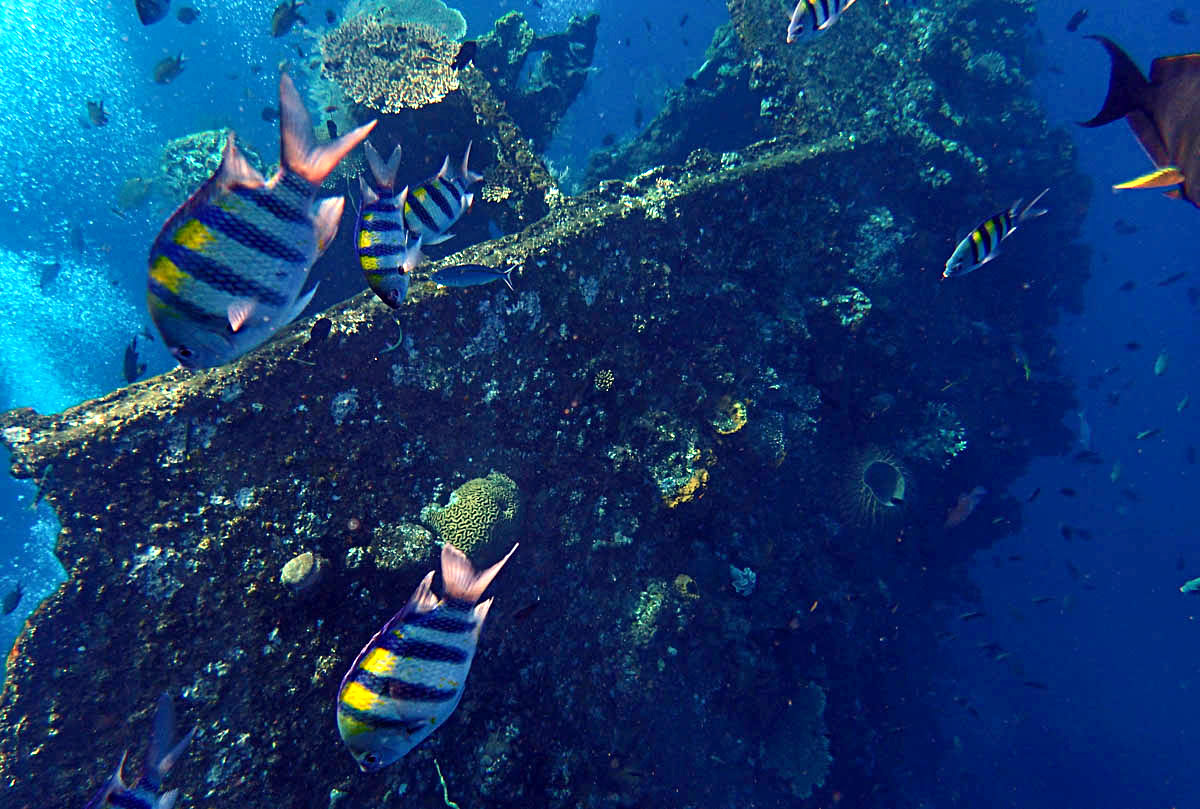 Dive The Wreck at Tulamben
While diving is one of the classic things to do in Bali, diving at Tulamben gets you up close and personal with the wreck of the USAT Liberty, which sunk here during World War II and is now home to a massive number of underwater creatures and a coral garden.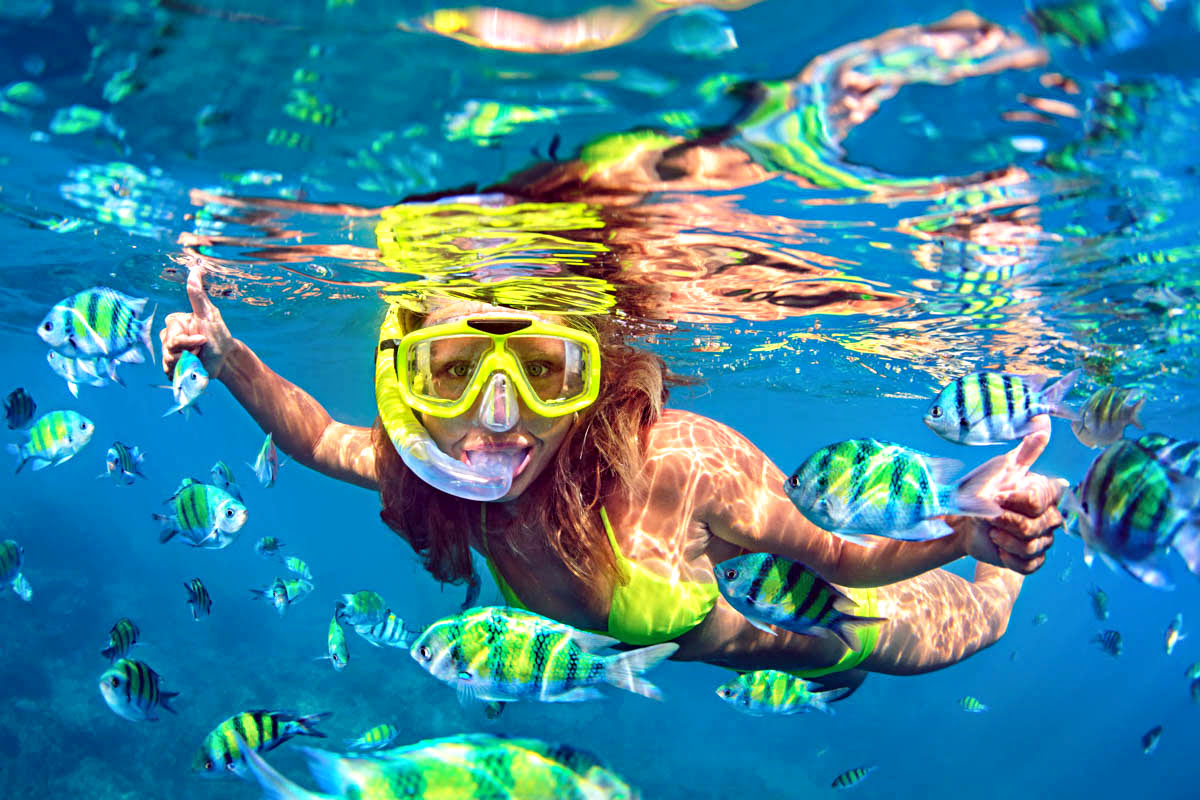 Snorkel The Shores of Amed
The waters off Amed, a collective of villages, is prized for its clarity, so you can take a dive here where the crowds are lighter and visibility is superb. Enjoy the warm waters by snorkeling if you're not a diver.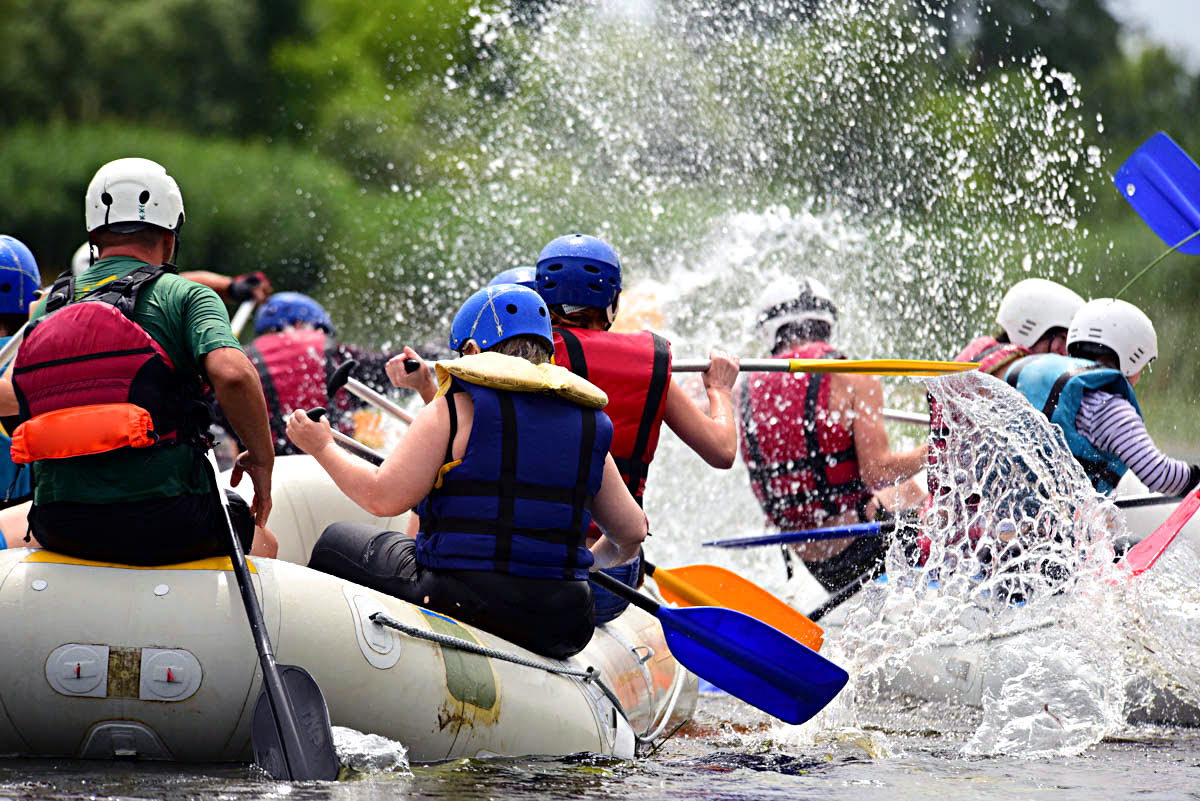 Raft The Ayung River
Spend the day in exhilaration with a rafting trip down the Ayung River. Travelers who embark on this journey will get a chance to spot local villages and thick forests as they cruise down the rapids in a raft with several traveling companions.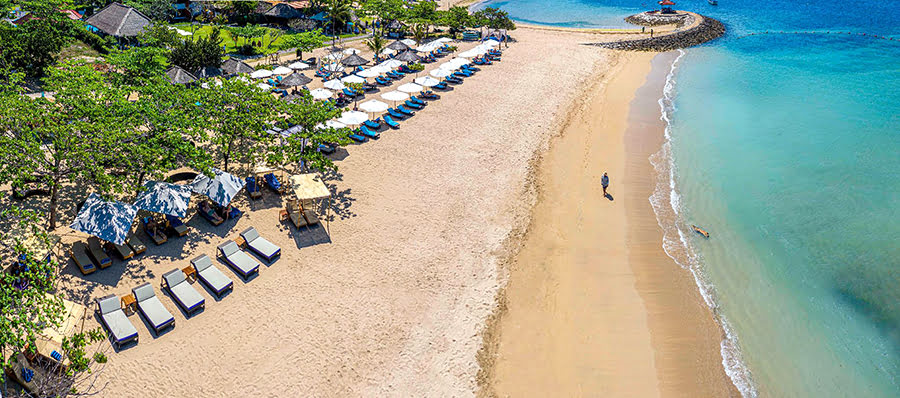 FIND & BOOK A HOTEL IN BALI TODAY
What to do in Bali | Shopping
Look for souvenirs, trinkets, gifts, remembrances and more when you travel to Bali. Here, artisan craftsmen produce delightful wares for you to browse, shop and refer back to when talking about your trip. Some of Bali's greatest art includes wood carvings and statues or silver jewelry and housewares. Shop on days when you want to do something a little more chill than adventurous, or go with a group tour to see skilled workers in action.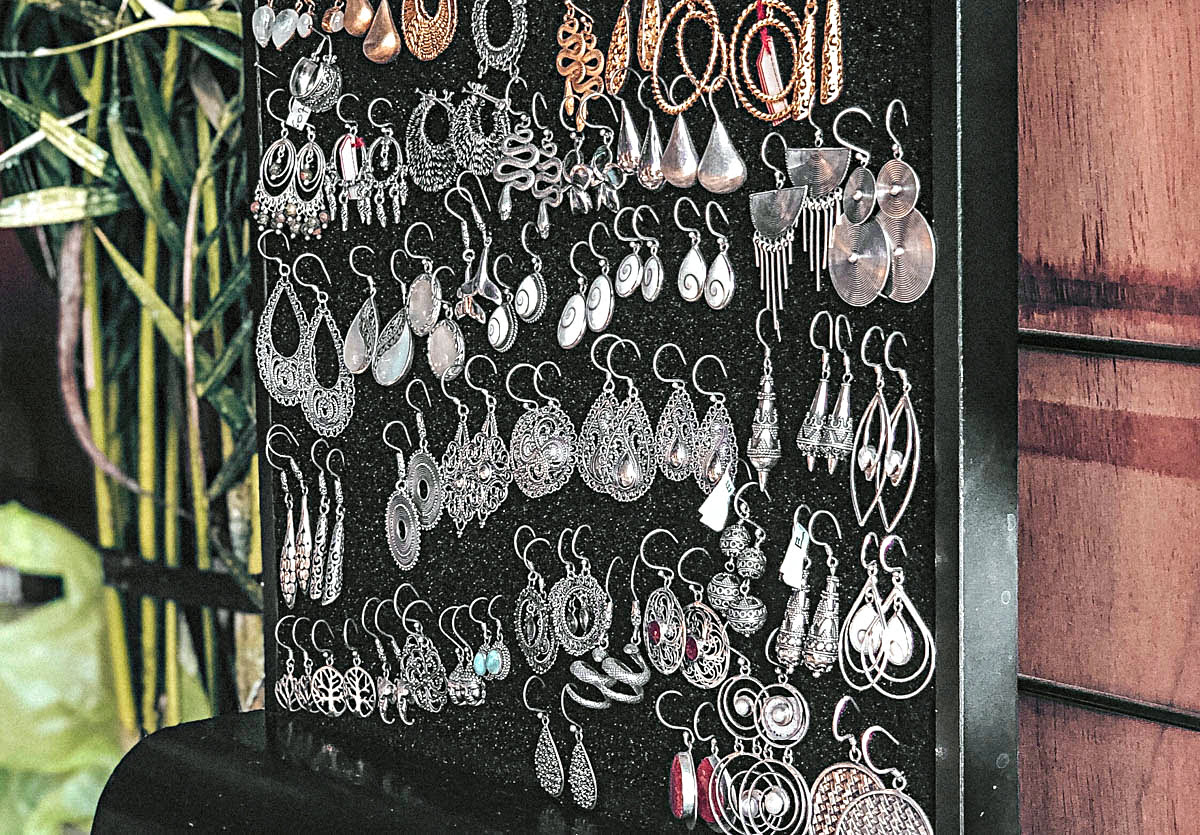 Shop for Silver in Celuk
A trip to the village of Celuk lets you shop for handmade silver jewelry, like signature bracelets and anklets with bells. Bargaining is welcome in Celuk, and the silversmiths are happy to strike a good deal!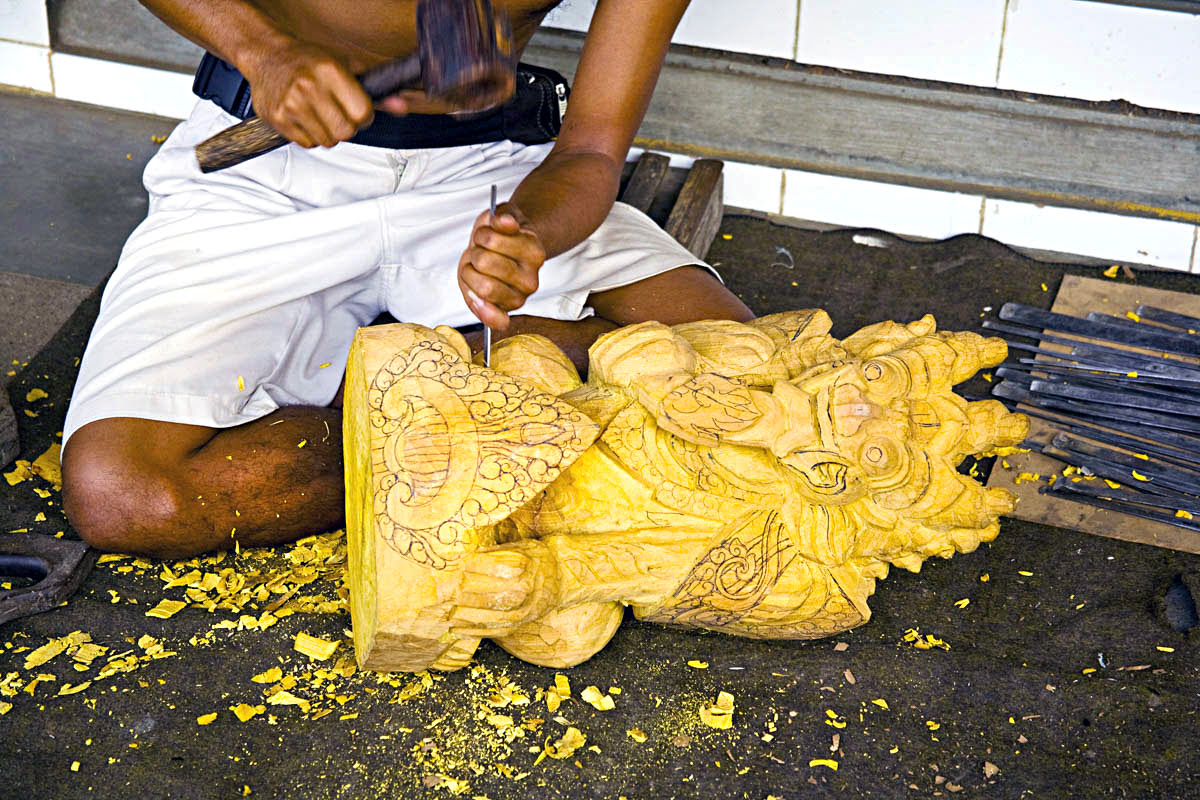 Bring Home Wood Carvings from Mas Village
Woodcarving is an art particularly well refined by the Balinese, so if you're looking for something creative to take home, plan an exciting journey to Mas Village. The village sits just south of Ubud and is famed for its woodcarvings, particularly of masks and native statues.
FIND & BOOK A HOTEL IN BALI TODAY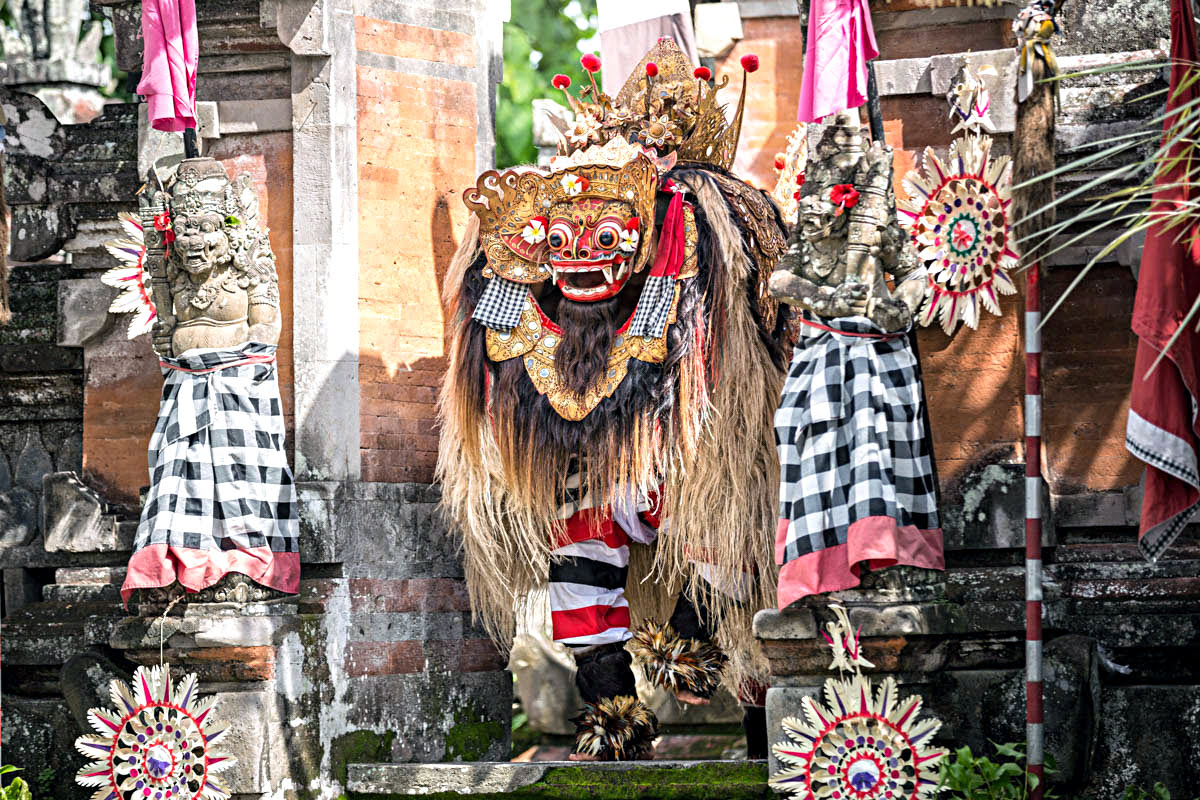 What to do in Bali | Experience Balinese Culture
Just finding what to do in Bali will give you deeper insight into the culture, but if you're looking for crash courses or cultural intensives that showcase the heart of the people, you can find lots of entertainment options for day or night.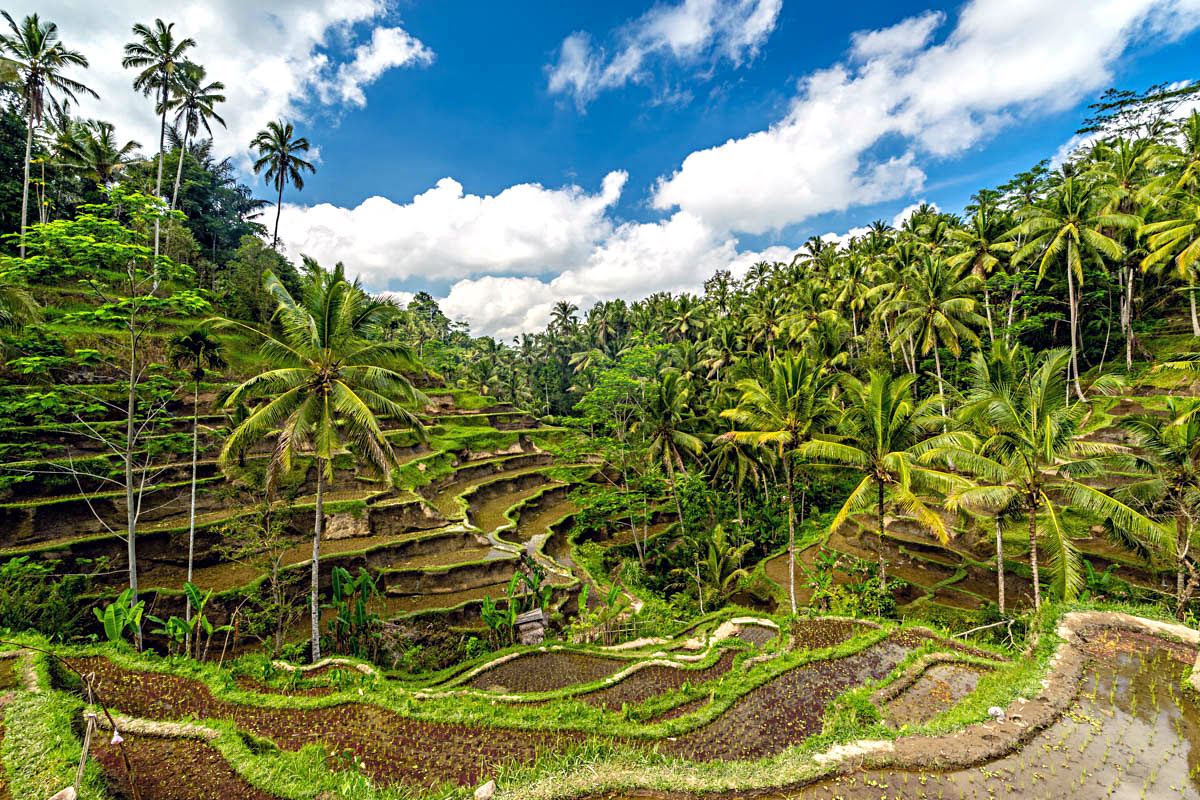 Immerse Yourself in Ubud
Ubud is known as the heart of Bali with art galleries, shops, restaurants, cafes, souvenirs, crafts and more woven throughout the area that is famous for its spectacular rice paddies. Take your time here and let your days unfold naturally in between tours and landmarks.
Watch Kecak Dances
Catch performances of this cultural dance, first choreographed in the 1930s and named for the sound "cak," at temples throughout the island. Two popular places to watch the fiery dances are at Uluwatu Temple, which hosts a show every night at sunset, and Pura Dalem Taman Kaja in Ubud, which puts on The Kecak Fire and Trance Dance at 7:30 p.m. every Wednesday and Saturday.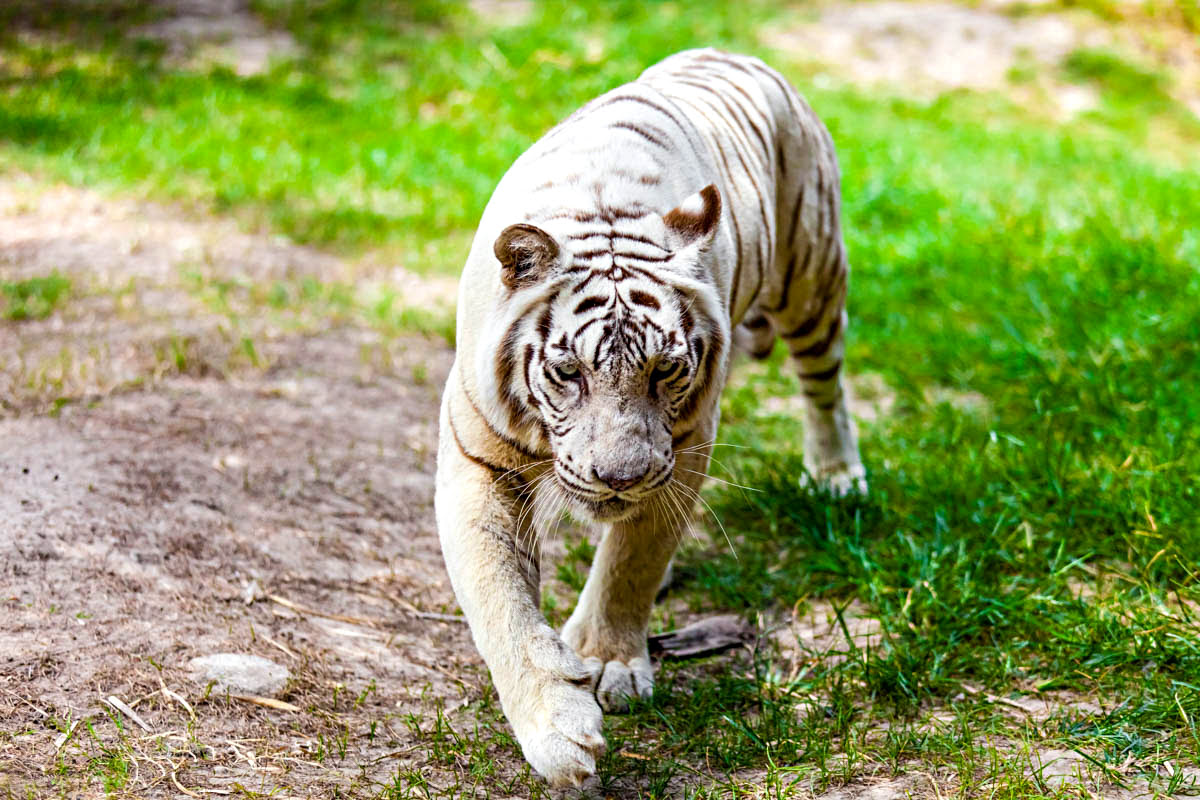 See Animals at Bali Zoo
Bali Zoo is an open-air zoo that features enclosures, rather than cages, that provide an environment which mimics the natural habitats of each animal. The zoo is home to tigers, elephants, rhinos and a vast range of nocturnal animals guests can see during a night safari.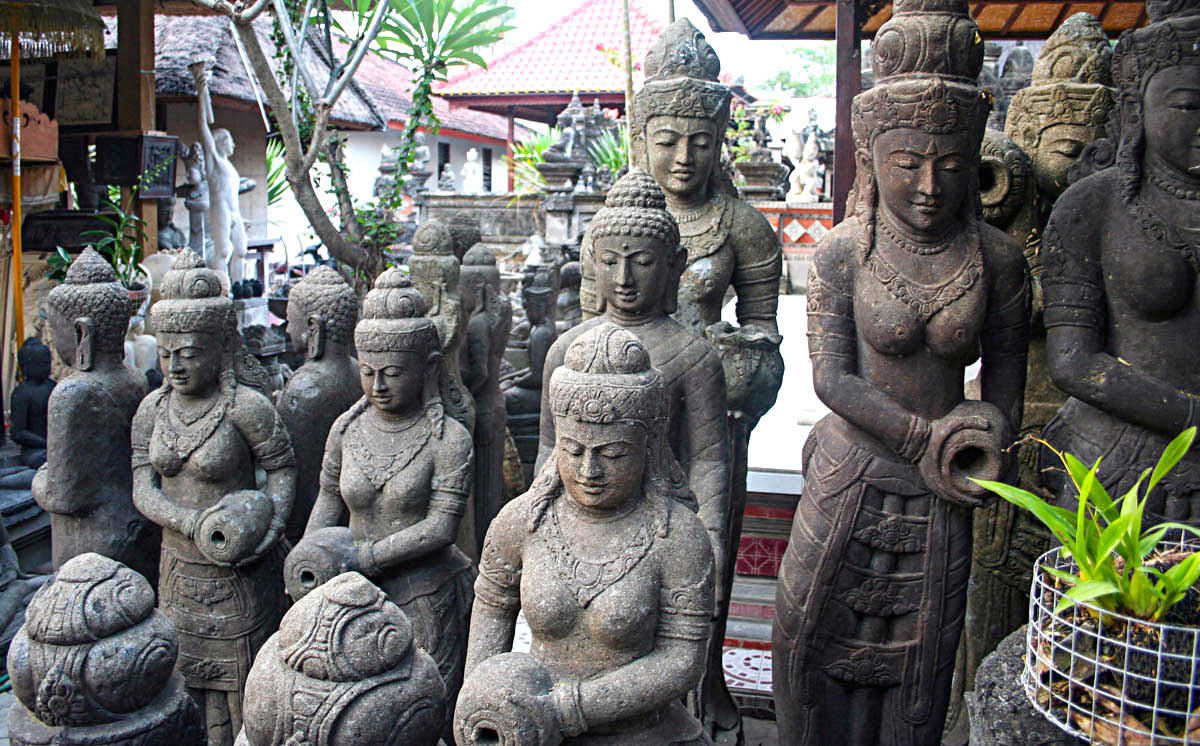 Admire Stone Carvings in Batubulan
Head to the charming village of Batubulan, just outside Denpasar, to find carvings, inspired by Balinese gods and goddesses. Guests also will find scenes from the Mahabharata and Ramayana, important ancient texts.
FIND & BOOK A HOTEL IN BALI TODAY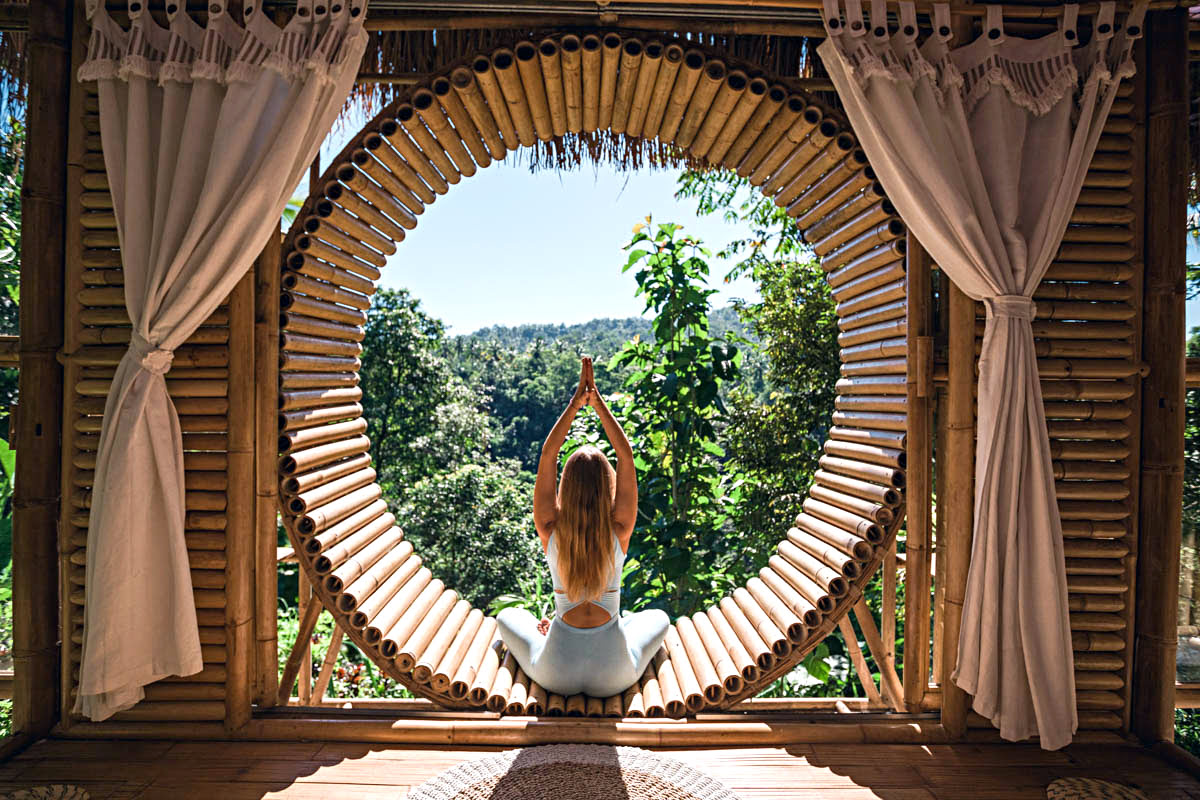 What to do in Bali | Spas & Yoga Retreats
Every vacation needs some downtime built into it. If you're planning a longer stay in Bali, as many do to really settle into the people and way of life, you'll definitely have days where all you want to do is nothing. When this relaxed mood hits, check out the resort life.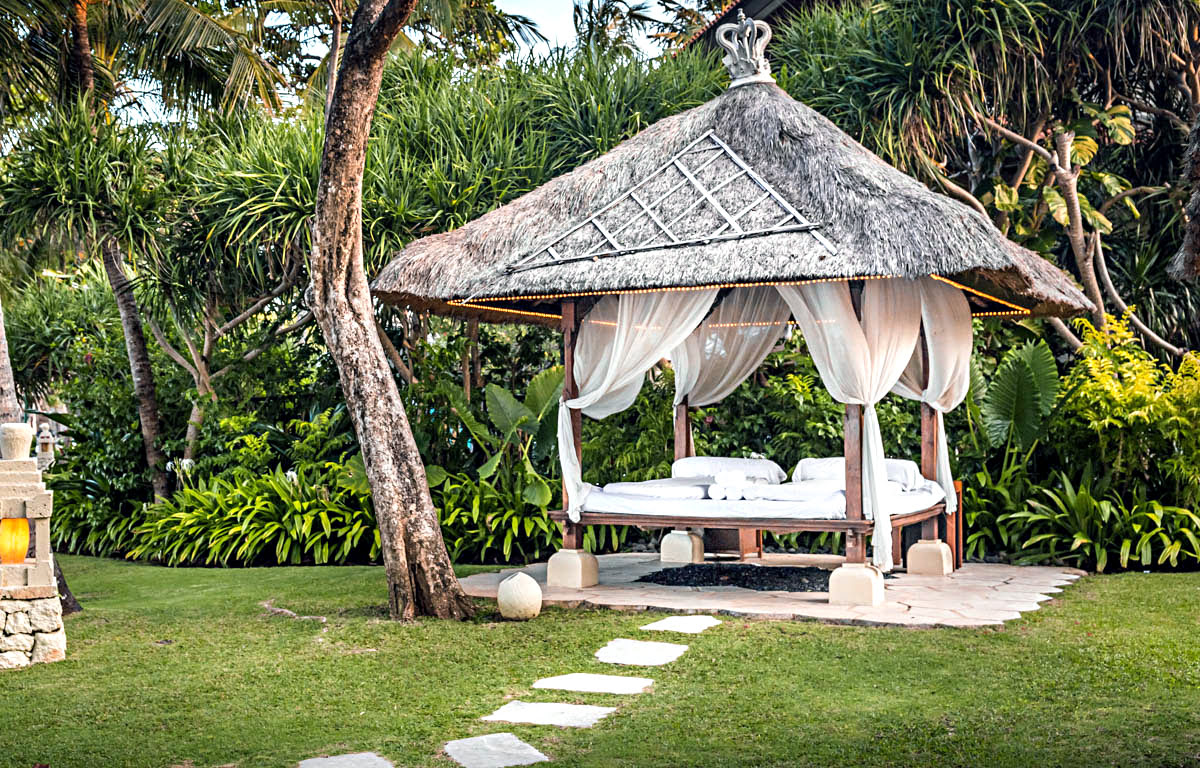 Luxuriate at Spas in Nusa Dua
Head to the ritzy part of the island for a day at Nusa Dua or even set up your base here for a lovely resort area featuring spas, sunbathing and private beaches where you'll while away hours in the sun and sea.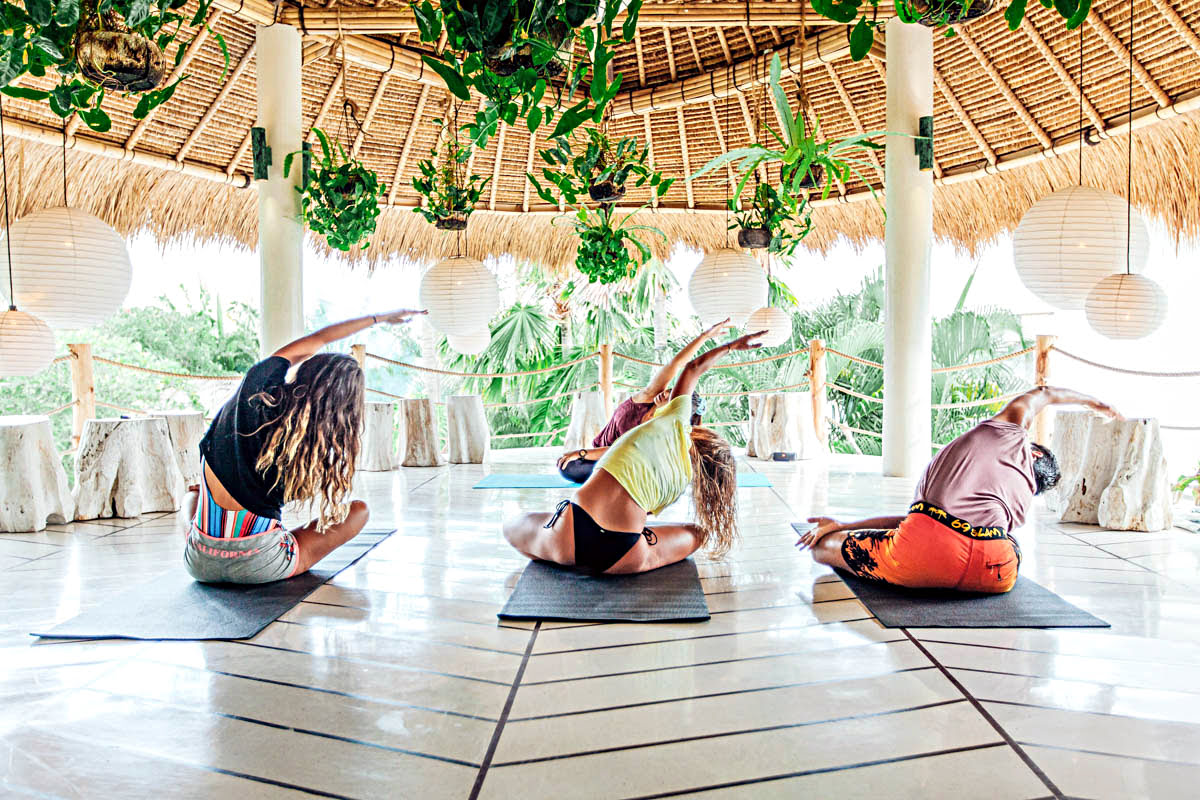 Take A Yoga Class
Yoga is everywhere in Bali, so yoga classes are a fantastic way to rejuvenate after long hours of sightseeing. Hit up iconic studios like Yoga Barn, where you can book retreats to wind down or kickstart your Bali vacation.
FIND & BOOK A HOTEL IN BALI TODAY

&nbsp