Hunting down groves of flaming-red maples, rows of golden gingkos and meadows full of wildflowers is like no other sport in Japan! Koyo, or autumn-colored foliage, kicks off in mid-September in the north and moves like wildfire over the entire countryside in less than 90 days. Die-hard backpackers go where the action is, so grab your koyo hunting gear (a.k.a. your camera, smartphone and selfie-stick) because fall foliage is fleeting, and koyo hunting season only comes once a year!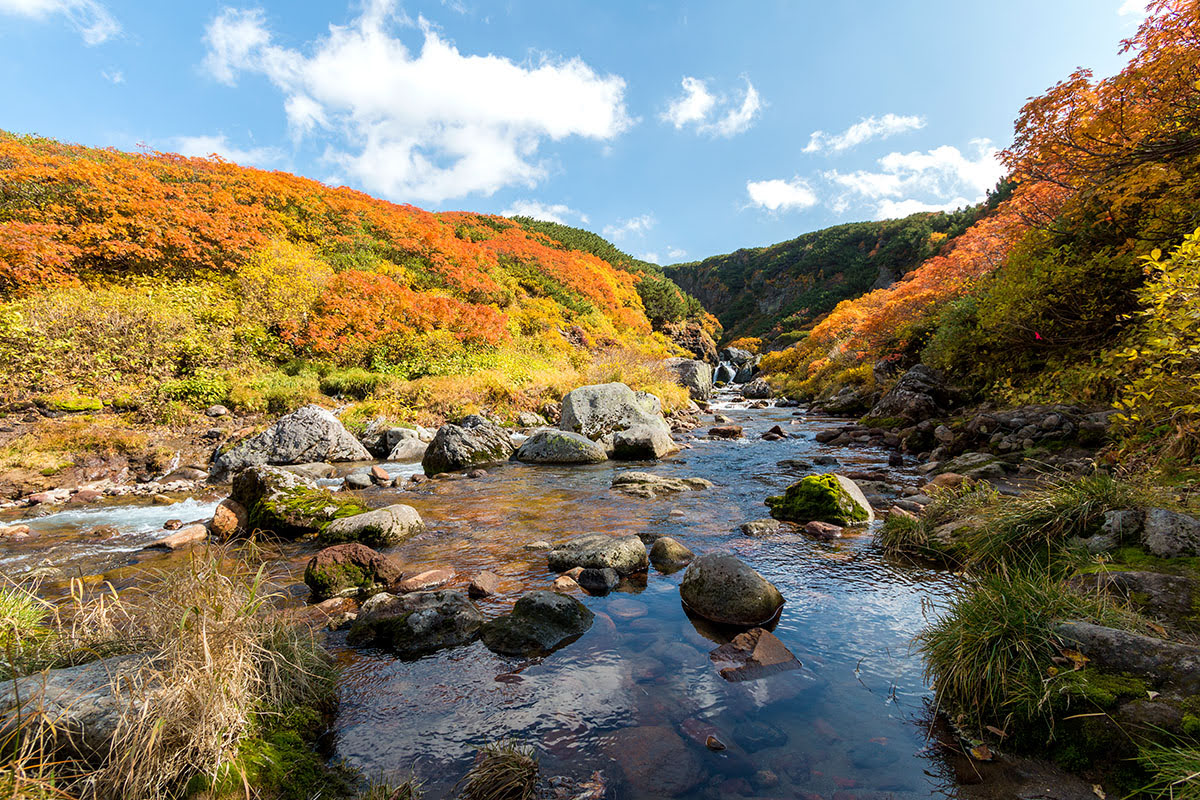 1. DAISETSUZAN NATIONAL PARK, Sapporo
Since you never get a second chance to make a first impression, autumn in Hokkaido bursts forth with flair! The "Playground of the Gods" is the first location in Japan to receive koyo and transforms quickly into a sea of reds, golds and greens. Savor hypnotic views from higher elevations, like Mount Asahi and Daisetsu Kogen Onsen, or envelop yourself in celestial colors while soaking in Sounkyo Hot Spring.
Check In to Asahidake Onsen Hotel Deer Valley, Step Out to Daisetsuzan National Park
Discover more hotels and guest houses near Mount Asahi
2. HITACHI SEASIDE PARK, Ibaraki
Sometimes called fire bushes, kochia plants ignite a fervor for fall foliage. Crimson red in autumn only, the shrubs are best admired from atop the hill on which they grow. Trek up and devour a panoramic view of the Pacific Ocean, or take the train around the park to adore the fiery landscape as well as fields of cosmos, zinnias, lilies and succulents that also bloom in October.
Check In to Hotel Crystal Palace, Step Out to Hitachi Seaside Park

Find more hotels and apartments in Ibaraki
3. OZE NATIONAL PARK, north of Tokyo
Poets have romanticized the notion that nothing gold can stay. That's why you shouldn't miss fall in Japan's largest highland marsh area. Gather an eyeful of the year's koyo while trekking through winding nature trails and grasslands. Capture the fields glowing reddish-yellow at the right time of day, and you will have a good story to tell your friends back home.
Check In to Sansan Café and Bar & Backpackers, Step Out to Oze National Park in Katashina
Discover more ryokans (traditional Japanese inns) in Gunma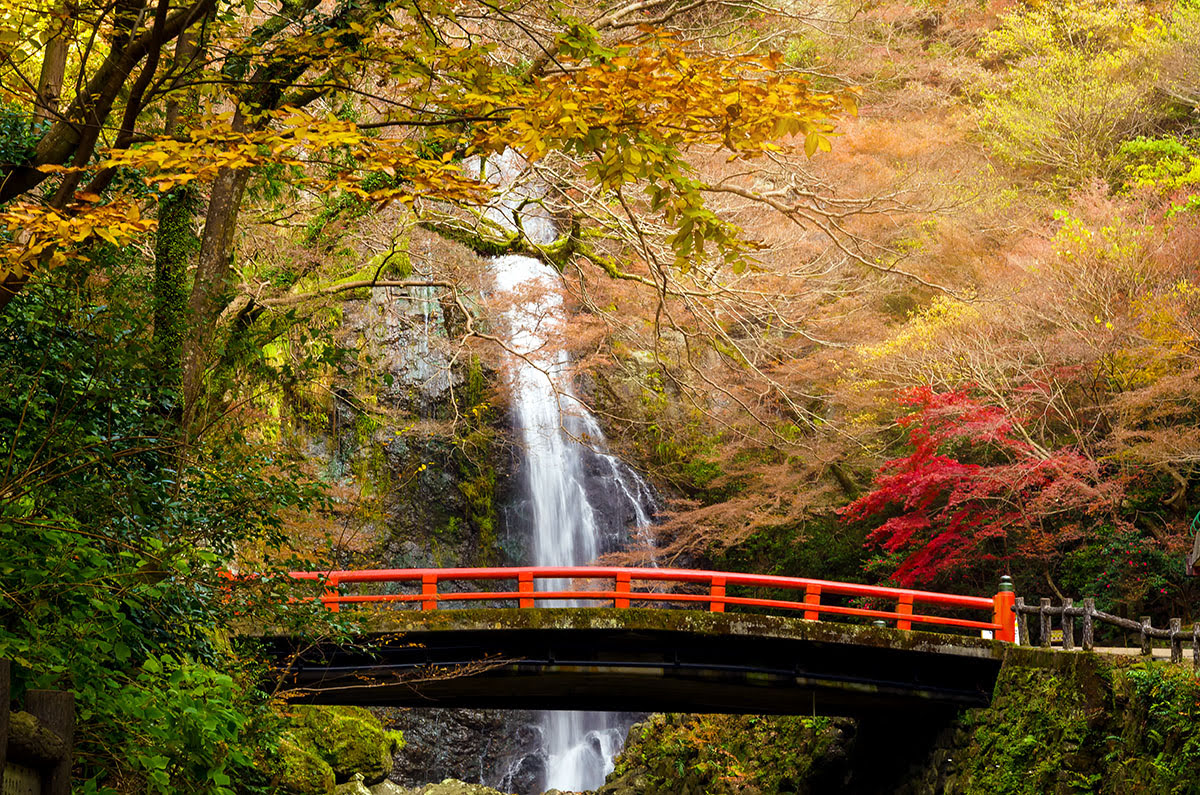 4. MEIJI NO MORI MINŌ QUASI-NATIONAL PARK (MINOO PARK), Osaka
Famous for its statuesque waterfall, Meiji no Mori Minō Quasi-National Park, known as Minoo Park, seduces koyo hunters each fall with its multicolored blanket of cedars and maples. Hike over the park's long gorge, and treat yourself to sweet and crunchy Momiji tempura (deep-fried maple leaf), a snack you'll find only in Minoo (also spelled Minō and Minoh). Other attractions nestled throughout this scenic national park include Ryoanji Temple and Minō Park Museum of Insects, home to more than 200 live butterfly and 10,000 insect species.
Check In to Minoo Sanso Kazenomori, Step Out to Meiji no Mori Minō Quasi-National Park
Discover more romantic getaways, ryokans and love hotels in Minoh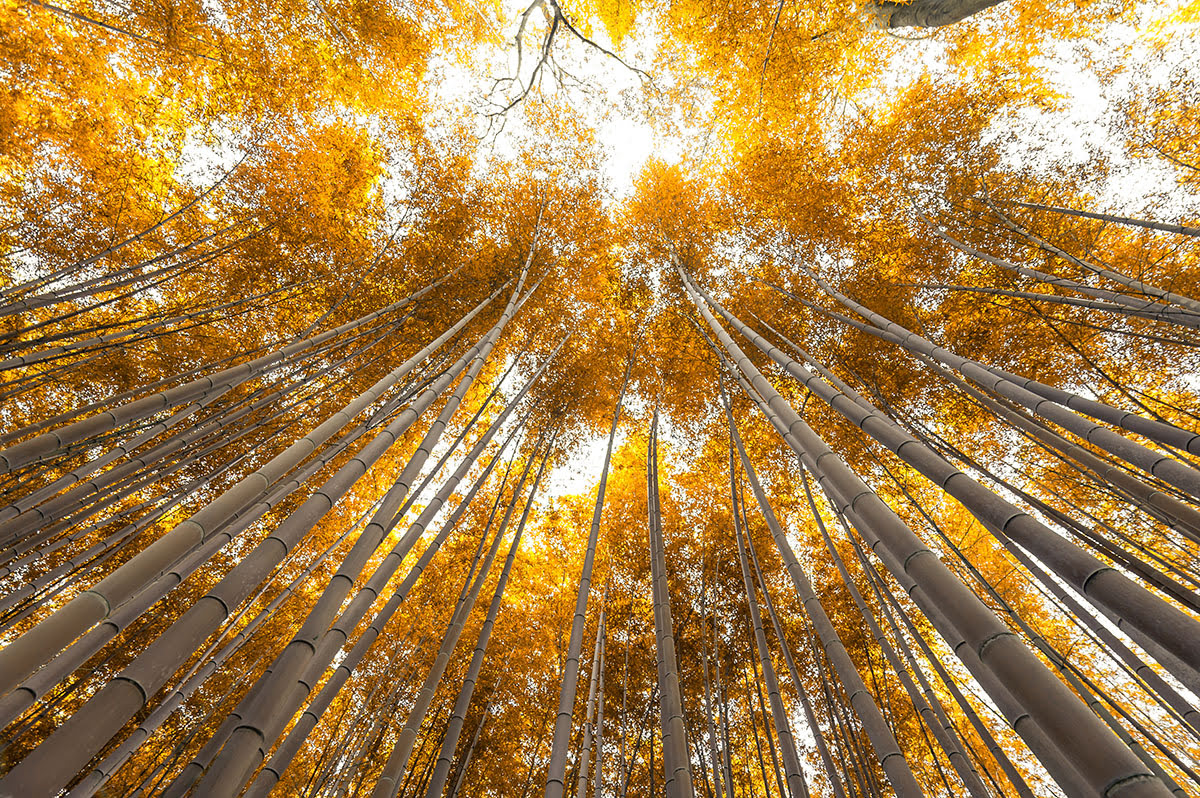 5. ARASHIYAMA, Kyoto
Chug down a winding railroad track through miles of scenic backwoods aboard the Sagano Romantic Train, and then float your way back to Arishiyama through a dizzying array of fall foliage on the Hozu-gawa River Boat Ride. Make a stop at Togetsukyo Bridge, and saunter through a bamboo forest to see why the uncompromised beauty of this relaxed, rural district was a favorite among nobles during the ancient Heian Period.
Check In to Suiran – A Luxury Collection Hotel Kyoto, Step Out to Arashiyama
Discover more apartments and ryokans in Kyoto
6. FUJI FIVE LAKES, Kawaguchi
Get a double dose of motley leafage while relaxing in reflective hot springs at the foot of Mount Fuji. The best views are gleaned from Lake Kawaguchi, but all five lakes exude their own loveliness. Rent a boat and drift through each spectacular basin, formed centuries ago from lava flowing from one of the world's most striking volcanoes.
Check In to Fuji Onsenji Yumedono Ryokan, Step Out to Lake Kawaguchi and Fuji Five Lakes
Find more hotels and hostels in Kawaguchi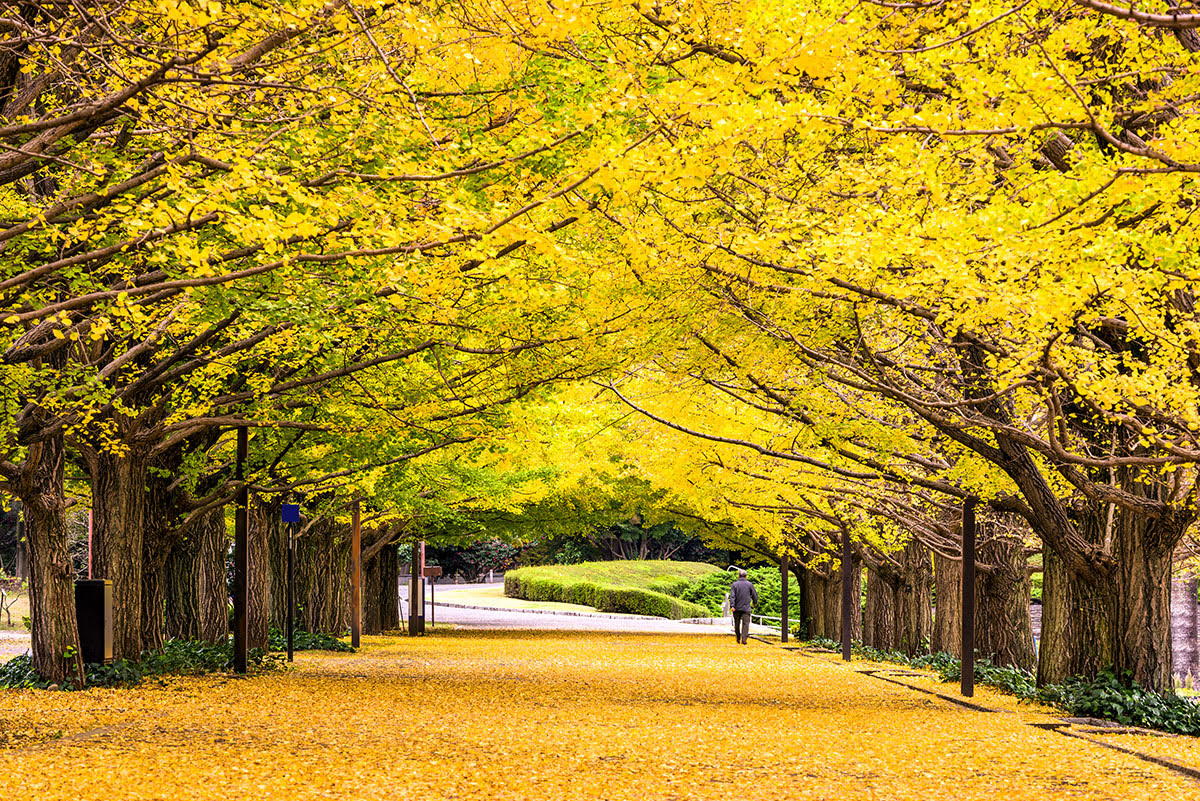 7. ICHO NAMIKI (GINKGO AVENUE), Tokyo
Hunting koyo isn't limited to national parks and far-away forests. One of the most astounding views can be found in downtown Tokyo, where film crews run rampant because the street is dripping with gold! Located between Gaienmae fashion district and Aoyama-Itchome business district, Icho Namiki (Ginkgo Avenue) not only leads you to some of the city's best parks and shopping malls, but also to the iconic Meiji Memorial Picture Gallery.
Check In to Nippon Seinenkan Hotel Tokyo, Shinjuku, Step Out to Ginkgo Avenue in Shinjuku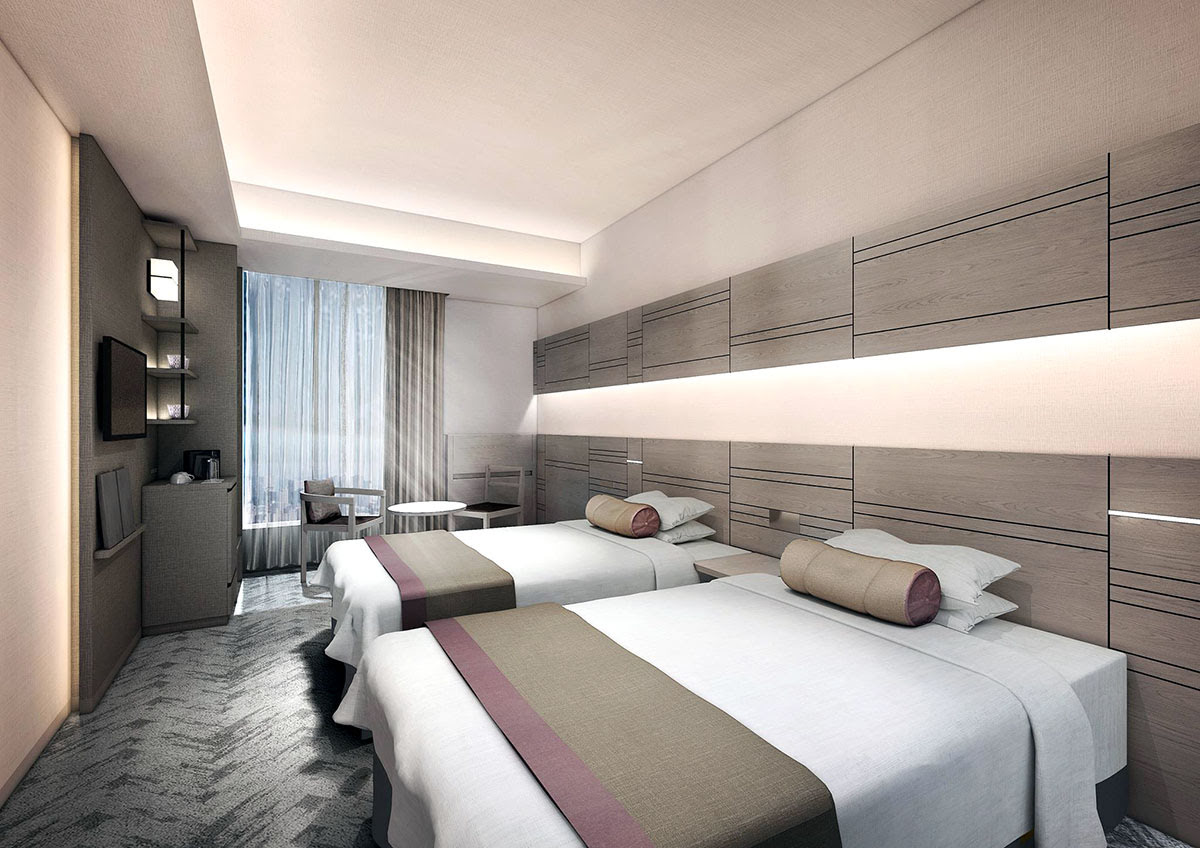 Discover more luxury hotels and apartments in Shibuya