Japan has a rich and diverse food culture and no trip to Nara is complete without experiencing the amazing restaurants and foods of the area. While Nara is known for its stunning red leaves festival during the autumn season, as well as its friendly sika deer in Nara Park and beautiful temples, Nara food is also an important part of the local culture, and with gourmet traditional food offerings, as well as delicious desserts, and fresh strawberries, Nara's food is a pleasure to explore.
Japanese Sake – A Traditional Favorite
Japanese sake, which is also referred to as Japanese rice wine, is an enduring alcoholic beverage served throughout Japan and is strongly linked to Japanese culture. Sake has been used as an offering to the gods for millennia in Japan and is often a vital part of local celebrations and festivals. In Japan, the word "sake" can refer to any alcoholic drink. Though, outside of Japan, it means specifically "Japanese sake." Travelers may find when searching for Japanese sake, they should be asking for "nihonshu," which means "Japanese liquor," if they wish to drink Japanese sake.
Travelers to Nara should sample some local varieties of Japanese sake by visiting some of Nara's sake breweries as the area is famous for its high-quality Japanese sake. Nara breweries use pure water sourced from local mountain ranges while making use of rice that is grown in the Nara Basin and highlands areas. Each brewery may use its own type of yeast or a blend of yeasts to ensure that the product is specific in taste to the brewery where it is made. Depending on the variety of Japanese sake, the drink may be served cold, warm, hot, or at room temperature and each temperature should have an impact on the taste of the liquor.
While in Nara, make a stop at the Ogawa Matabe, a restaurant which offers a selection of Japanese sake for visitors to sample and some snacks. Ogawa Matabe also conveniently located near Gangoji Temple, which is a UNESCO World Heritage Site.
The address for Ogawa Matabe is 8 Kasasagi Cho, Nara. The restaurant is open from 3 to 7 p.m. weekdays and from 10 a.m. to 7 p.m. on weekends.
Traveling to Ogawa Matabe

Ogawa Matabe is within walking distance of both JR Nara Station and Kintetsu-Nara Station. On foot, Ogawa Matabe is about 20 minutes east from JR Nara Station and about 15 minutes southeast from Kintetsu-Nara Station. For travelers wishing to take transit from either train station, buses are available to Nara Hotel Bus Station, which is a five-minute walk from Ogawa Matabe. Look for bus numbers 50, 82, and 92.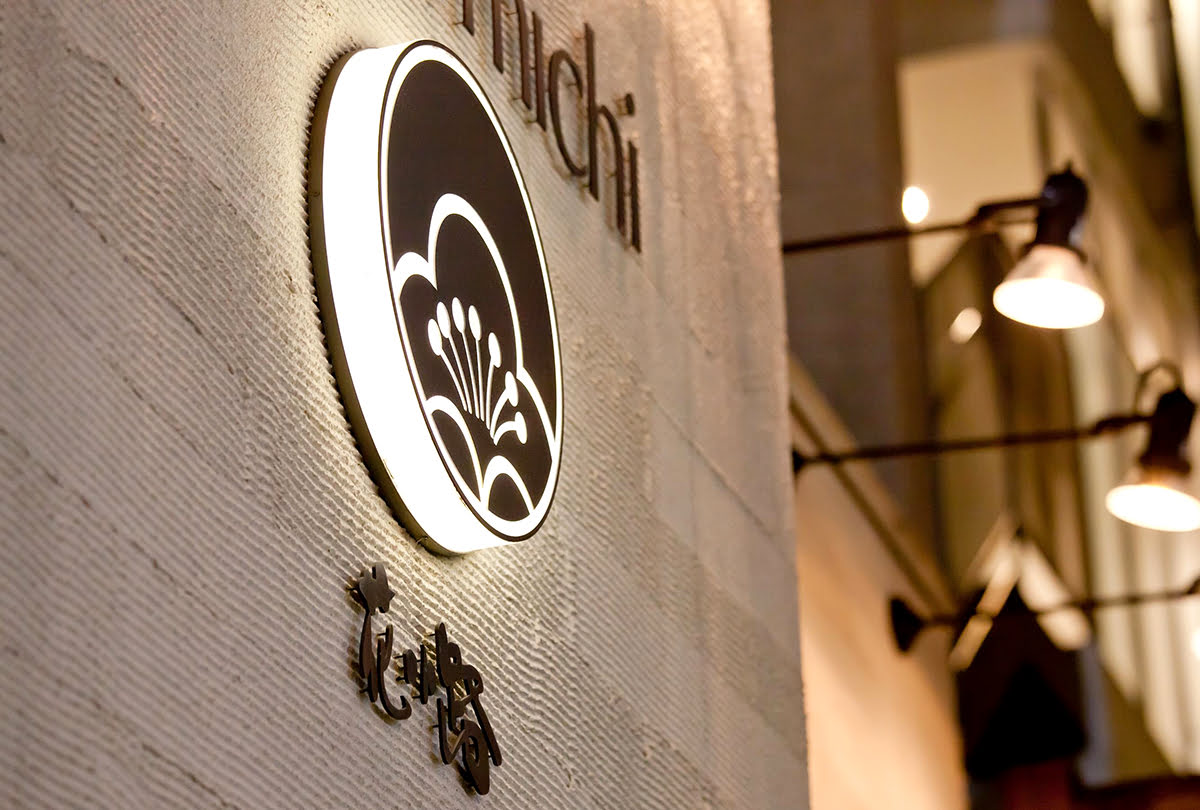 What to Eat in Nara – Kakinoha Sushi at Otaki Chaya (大滝茶屋)
Otaki Chaya is a restaurant in the Yoshino district that has a reputation for having some of the best sushi in Nara. In fact, the restaurant specializes in the kakinoha-zushi style, which is sushi wrapped with persimmon leaf. In Nara, sushi is often wrapped and sold in persimmon leaves, which were traditionally used to help protect the shape and taste of the sushi as well as preserve it. Because Nara is located inland, transporting fresh fish from the ocean traditionally took a long time and the persimmon leaves were used to increase the shelf life of the fish and rice.
During red leaves season, Otaki Chaya offers kakinoha-zushi wrapped in red persimmon leaves. Red leaves are trickier to find because their color depends greatly on the climate. That's why customers who eat red-leaf kakinoha-zushi are blessed with good luck!
The address for the restaurant is 420-1 Kawakami-mura Otaki, Yoshino-gun, Nara Prefecture. Otaki Chaya is open daily from 9 a.m. to 6 p.m., except Wednesdays, and is closed from December to February.
Traveling to Otaki Chaya

The easiest way to get to Otaki Chaya is by car. However, travelers wishing to take the train may board at JR Nara Station on the JR Yamatoji Line and travel to Oji Station. At Oji Station, travelers will need to change to the Wakayama Line and go to Yoshinoguchi Station. At Yoshinoguchi Station, get the Kintetsu-Limited Express to Shimoichiguchi Station, where it is recommended to hire a taxi for the remaining 11 miles to the restaurant.
Strawberry Picking and Nara's Famous Kotoka Strawberries
When sampling Nara food, visitors should try the Kotoka strawberries, which are a variety of strawberry native to Nara. Since 2011, Kotoka strawberries have been famous for their bright red color, sweet smell and taste, and juiciness. Kotoka strawberries are harvested from mid-December to mid-May and are available at select restaurants in Nara. These gourmet strawberries are highly sought after and may be difficult to find outside of restaurants and some specialty grocers.
5 Restaurants that serve Kotoka Strawberries
Miyake – Japanese Sweets — Known for its vast array of sweets and drinks, the café also features Kotoka strawberry gelato
La Pause Mori & Café La Pause — The café is known for its delicious, fluffy French pancakes, and also serves Kotoka strawberry-infused pancakes
Kuuki cake — The café is known for its acorn-shaped "Kuuki cake," or air cake, which is airy in texture and served with a creamy filling — don't miss the Kotoka strawberry variety, though other seasonal varieties may be available
Tea Lounge – Nara Hotel — The tea lounge is famous for its specialty cakes and visitors can sample these sweets while enjoying a traditional, afternoon tea
Nara Confectioner Nakanishi Yosaburo — This traditional sweets shop highlights the delicious flavors of Nara with dishes that are infused with traditional ingredients from the area, including Kotoka strawberries
Visitors can enjoy strawberry picking when it is available in Nara. Some farm locations offer greenhouse picking from January to May. The variety of strawberries available for picking will vary depending on the farm travelers visit and there are a variety of farms to choose from depending on the time of year travelers arrive.
One available farm is Asuka Strawberry Picking Park, which grows the Asuka Ruby variety of strawberries that originated in Nara. From January through May, visitors can enjoy all they can pick and eat strawberries from the onsite greenhouse.
The farm operates under irregular hours, so it is best to check online ahead of time to be certain the farm will be open. Generally, the farm is open from 10 a.m. to 4 p.m. on Saturday, Sunday, and on Wednesdays after mid-February. Admission is 1,500-yen for adults, 1,200-yen for children, and 800-yen for infants.
Traveling to Asuka Strawberry Picking Park

From Kintetsu-Nara Station, travelers can take the Kintetsu-Nara Line to Yamato Saidaiji Station and change to the Kashihara Line for Kashiharajingu-Mae Station. From there, change to the Kintetsu South Osaka Line and get off at Asuka Station.

From Osaka, take the train from Kintetsu Abenobashi Station and use Kintetsu South Osaka Line to reach Asuka Station.
Fuyugaki – Japanese Persimmon
While some Nara sushi is famously wrapped in persimmon leaves, travelers shouldn't forget to try the persimmon fruit itself! It's the national fruit of Japan, and the most popular variety in Nara is the fuyugaki, a sweet persimmon known for being delicious and nutritious. Persimmons in Japan normally are harvested in the fall, and in season, travelers can find these special fruits in grocery stores and local shops, or they can hunt them on their own!
Where to pick persimmons in Nara
Izumiya Tourist Farm (Izutani Kanko Noen) offers persimmon picking in November. Opening hours are from 9 a.m. to 4 p.m., and visitors pay an entrance fee of 1,000 yen for adults and 800 yen for children (elementary and junior high school students). Guests who pay the entrance fee can eat all the persimmons they want for free and take home an unlimited amount for 2,000 yen. Gift bags of persimmons are available for 1,000 yen.
Traveling to Gojo to pick persimmons
From JR Nara Station, take the JR Yamatoji Line to Oji Station, and change to the Wakayama Line to go to Gojo Station. The farm is a 15-minute taxi ride from Gojo Station.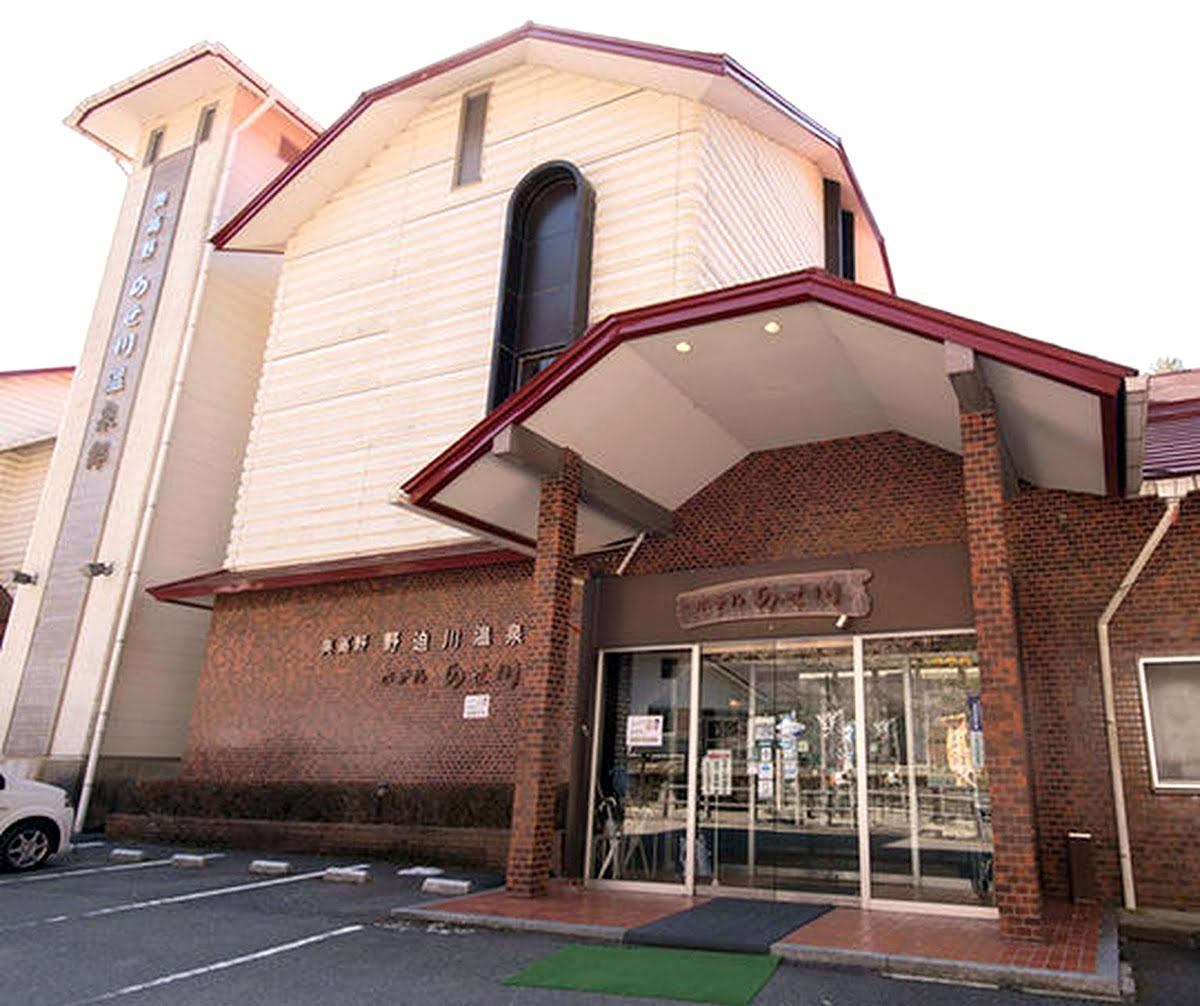 Somen Noodles – Miwa Somen Yamamoto
One delicious Nara food option is somen. Somen is the term for very thin, hand-stretched noodles made from flour and sometimes enjoyed as a main dish at restaurants. Miwa Somen is a specialty of Sakurai City in Nara Prefecture and often is served cold during the summer, making it a refreshing treat on a hot day. In winter, visitors can try somen as a hot soup, another must-try dish in Nara.
If travelers are looking to eat Miwa Somen while in Nara, they should try the Miwa Somen Yamamoto brand. Miwa Somen Yamamoto is a company located in the Miwa area known for crafting its somen noodles according to a centuries-old tradition. The somen noodles are hand-stretched and created over a 36-hour period, only during the cooler seasons (from fall to spring), before they are dried, packaged, and sold in stores and online.
Once purchased, dry somen can be rehydrated in boiling water and should be cooked very quickly (about 120 seconds), cooled, hand-rubbed under cold, running water, and served immediately. Miwa Somen is a specialty item so visitors may find that its price is higher than other similar noodle varieties.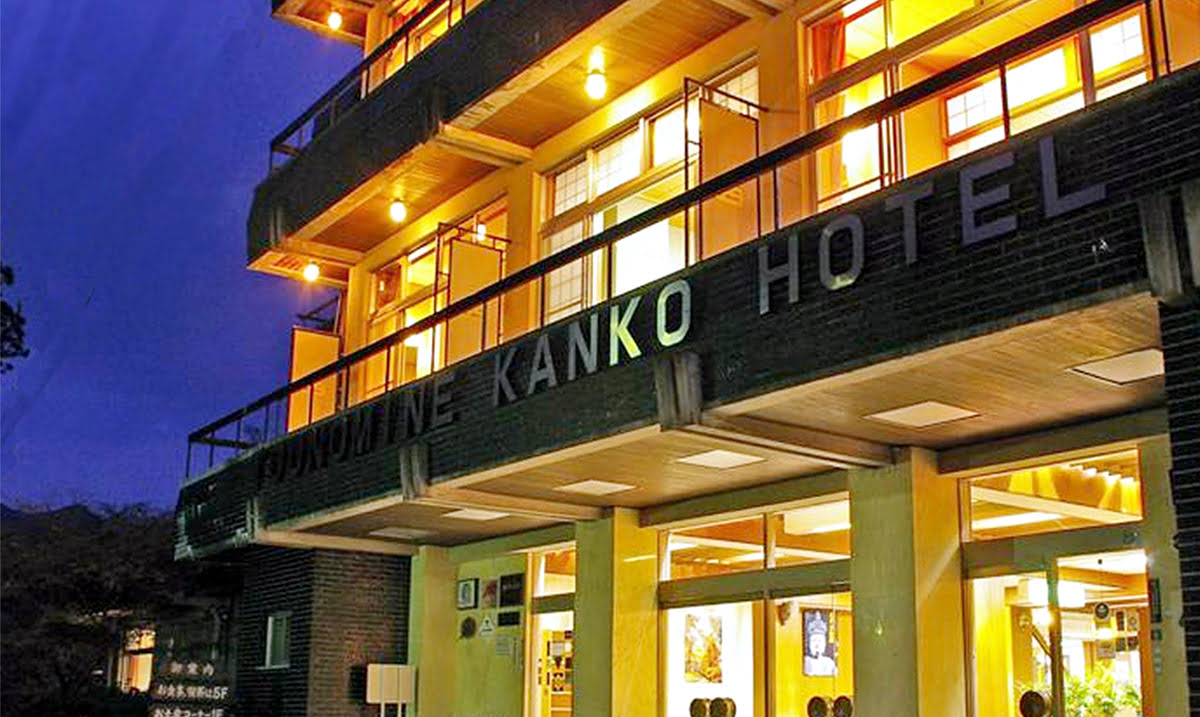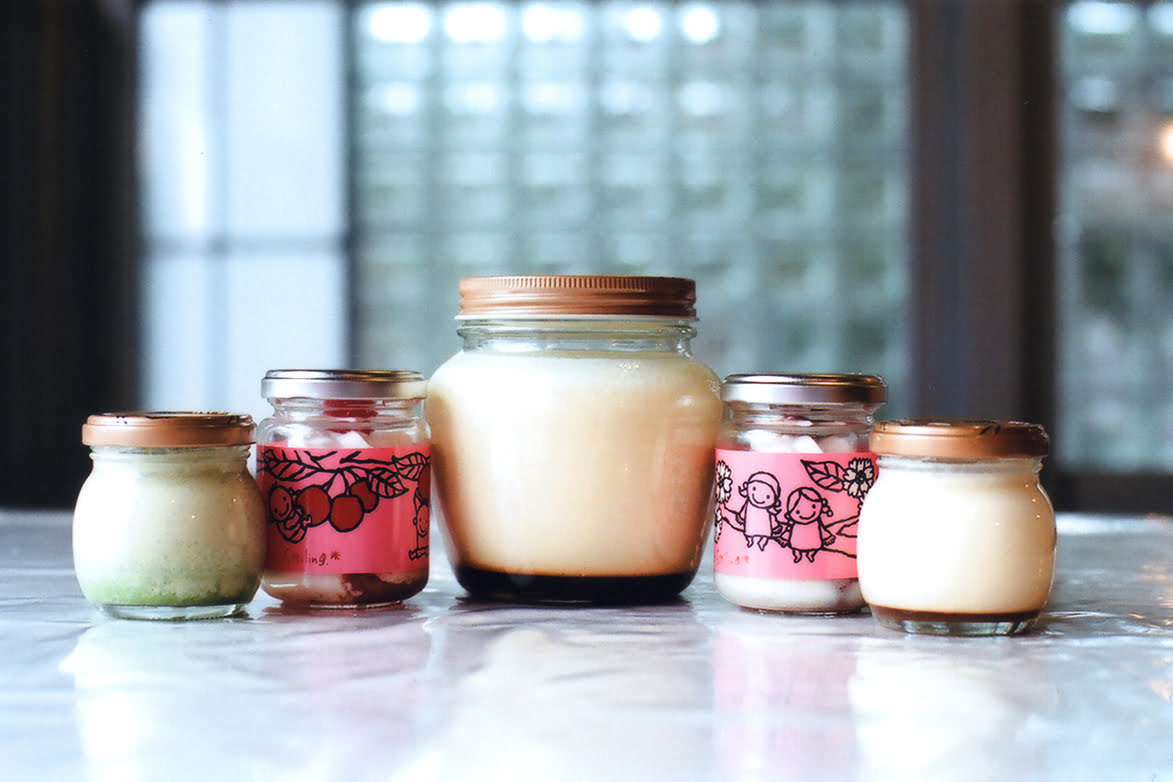 Mahoroba Daibutsu Pudding – A Delicious Treat from Nara
Mahoroba Daibutsu Pudding is a dessert shop that sells specialty puddings, or custards, and ice cream. The custards are served in big and small sizes and in a variety of flavors, including cherry blossom, cream cheese, green tea, regular egg custard, and chocolate. The offerings may vary depending on the daily availability and the season. The cost for each custard differs, but the smallest containers can be purchased for around 350-yen. Mahoroba Daibutsu Pudding also features delicious soft serve ice cream that makes for a great treat on a warm day.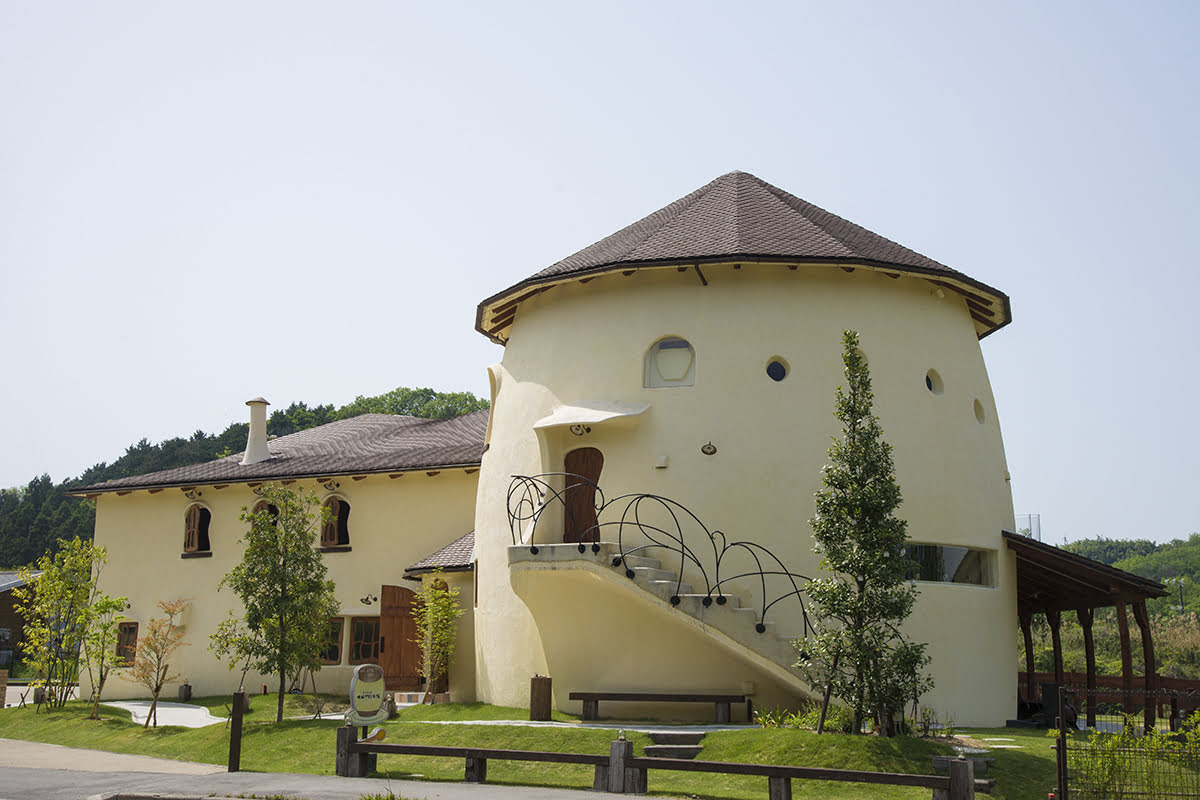 Where to Buy Mahoroba Daibutsu Pudding
There are several Mahoroba Daibutsu Pudding branches for travelers to enjoy during their visit to Nara.
Mahoroba Daibutsu Pudding Honpo Yumekaze-Square Branch in Nara Park is at Nara Park at Yumekaze Plaza. The address for the branch is 16, Kasuganocho, Nara-shi, Nara. The branch is open from 10 a.m. to 6 p.m. daily, but hours are irregular and may vary.

Kintetsu Nara Station Branch is located within Kintetsu Nara Station. The address for the branch is 29 Higashimuki Nakamachi, Kintetsu Nara Station B1F, Nara 630-8215. The branch is open daily from 9 a.m. to 8 p.m.

Mahoroba Daibutsu Pudding, Naramachi Ezuya branch is a six-minute walk southeast from Kintetsu Nara Station. The address for the branch is Mochiidonocho, 5 Nara Mochiido Building 1F, Nara 630-8222. The branch is open daily from 10 a.m. to 7 p.m.

Mahoroba Daibutsu Pudding Honten Purin no Mori Cafe is the flagship store of the Mahoroba Daibutsu Pudding Company and a fun location to sample popular desserts. The restaurant looks like a pudding cup, and guests can sit inside the trendy cafe to enjoy their snacks. The address is 1073 Narazaka-cho, Nara-shi, Nara.
Horiuchi Fruit Farm
Horiuchi Fruit Farm, also known as Horiuchi Fruit Garden or Horiuchi-kajitsuen, is a shop that serves fruit-themed desserts. These delicious creations make great treats and are a fantastic photo opportunity for foodies. Try the fruit sandwich, for which Horuichi Fruit Farm is best known. The fruit sandwich is almost like a caprese sandwich, except the tomatoes are replaced with fruit. The fruit is smothered with cream and then packed between two pieces of bread. There are different varieties of fruit sandwiches and some may include savory ingredients along with the fruit. The shop also offers delicious fruit smoothies, shaved iced treats, and other desserts.
The address for Horiuchi Fruit Farm is 23 Tsunofuricho, Nara 630-8224, Nara Prefecture. The restaurant is open from 10 a.m. to 7 p.m. from Sunday to Saturday.
Traveling to Horiuchi Fruit Farm

The restaurant is about a 15-minute walk northeast from Nara Station and is a short walk from Kintetsu-Nara Station. Kintetsu-Nara Station can be reached by any bus that is running on Nara City Loop Lines (#1 and #2).
Shaved Ice – Houseki Bako Kakigori Café (Kakigori ほうせき箱)
Travelers looking to enjoy an icy treat on a hot day, or who love sweets, should stop by Houseki Bako kakigori shop and try some shaved ice, kakigori. These special treats are made from thinly shaved ice that is shaped into a peak and then topped with espuma (a mousse-like syrup). The ice at Houseki Bako is specially made over three days and frozen slowly to ensure it is as pure and as delicious as possible. The shaved ice comes in a variety of flavors and is perfect to share with a friend. The number of shaved ice treats sold per day is limited, so visitors should stop by early to help ensure they get to try this treat.
The address for Houseki Bako is 47 Mochiidonocho, Nara. The dessert shop is open from 10 a.m. to 7 p.m. Saturday, Sunday and Monday and from 10 a.m. to 5:30 p.m. Tuesday, Wednesday and Friday. Houseki Bako is closed on Thursday.
Traveling to Houseki Bako

Houseki Bako is about a 15-minute walk east from JR Nara Station and is a short walk south from Kintetsu-Nara Station. Kintetsu-Nara Station can be reached by any bus that is running on Nara City Loop Lines (#1 and #2).
L'Auberge de Plaisance Sakurai – Fine Dining in Nara Prefecture
Set against a beautiful backdrop in Sakurai City, which is said to be the center of the ancient Yamato kingdom, L'Auberge de Plaisance Sakurai is a luxury boutique hotel with very limited availability (only nine guest room suites are available) and also home to a gourmet restaurant. Visitors who are looking to experience Japanese food with a French twist will love a visit to the L'Auberge de Plaisance Sakurai restaurant. This special Nara restaurant takes traditional ingredients, such as Yamato vegetables, from the Japanese countryside and prepares them with French techniques for a food combination that is nothing short of amazing.
For after dining enjoyment, there is a contemporary lounge at the restaurant where visitors can sit and enjoy a digestif as they take in the lovely view of Mount Miwa while relaxing after their meal. Travelers who are looking to experience some gourmet cuisine while visiting Nara Prefecture should visit L'Auberge de Plaisance Sakurai. Though, as availability is limited, guests should make a reservation, especially if they plan to visit during the weekend.
The address for L'Auberge de Plaisance Sakurai is 2217 Taie, Sakurai, Nara. The restaurant is open from 12 p.m. to 3 p.m. (with last order taken at 1:30 p.m.) for lunch, and from 6 p.m. to 10 p.m. (with last order taken at 8 p.m.) for dinner. However, the restaurant is closed on Monday, and on Tuesday, it is open from 6 p.m. to 10 p.m. for dinner only.
Traveling to L'Auberge de Plaisance Sakurai

Travelers can take the train from JR Nara Station to Sakurai Station via the JR Manyo Mahoroba Line. From Sakurai Station, it's best to hire a taxi, as the restaurant is about two and a half miles away.
FIND & BOOK A HOTEL IN NARA PREFECTURE TODAY
** The photographs contained on this article are protected by copyright law. Any secondary usage of photos in this article without prior consent is prohibited.
[contact-form to="travelguides@agoda.com" subject="Travel guide survey results"][contact-field label="Was this travel guide helpful?" type="checkbox-multiple" ="1″ options="Yes,No"][/contact-form]