Kansai International Airport is the first airport built on a completely man-made island. As Osaka's only international airport, KIX accommodates more than 28 million travelers each year. The airport contains two terminals: Terminal 1 features a four-story building with north and south wings that contain multiple restaurants and duty-free stores. Terminal 2 is where passengers can find their gates.

Things to do during a layover at Kansai International Airport
Aeroplaza is located on the third floor of the airport, between Terminal 1 and Terminal 2. Kill some time while browsing through international boutiques and souvenir shops.

Hotel Nikko Kansai Airport features an upscale gift shop.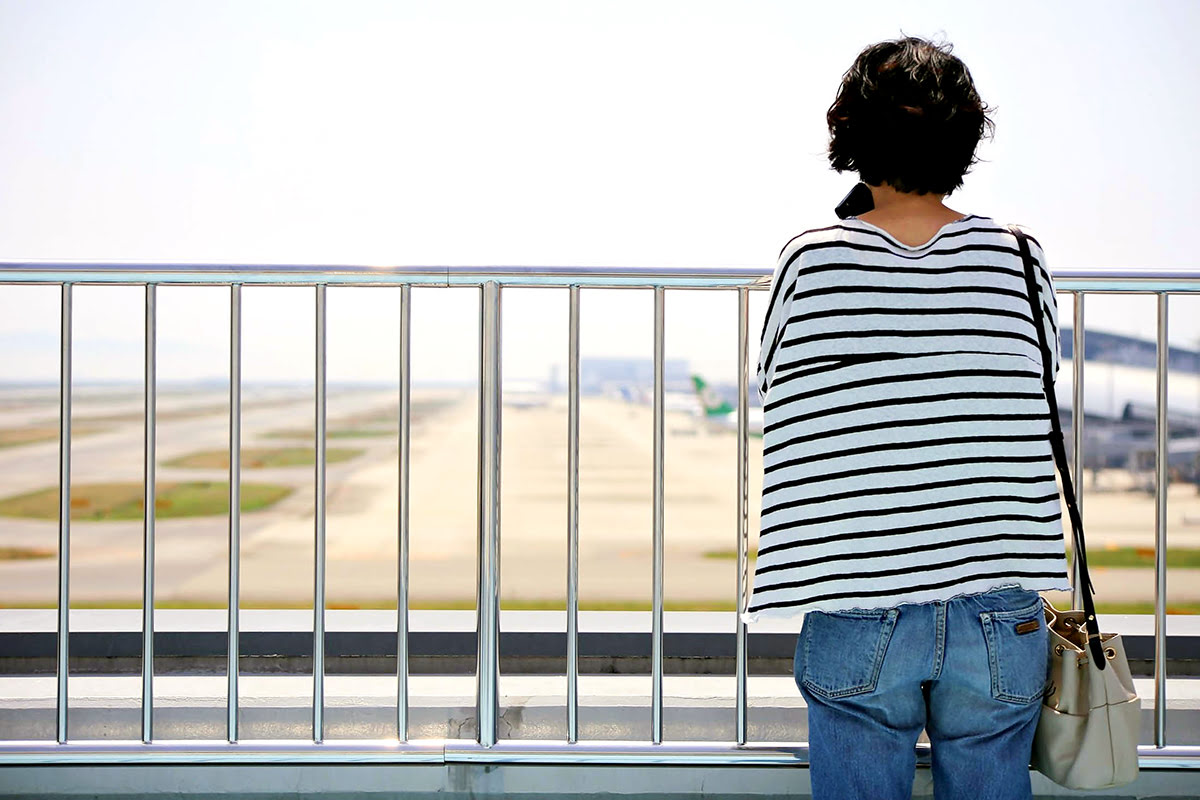 Things to do near Kansai International Airport
KIX Observation Hall Sky View: watch planes take off and land from the observation deck in this airport museum, which is free to enter and stays open from 8 a.m. to 10 p.m. Take a free shuttle bus from Terminal 1 to the observation deck and Sky Shop Town, where you'll find coffee shops, ATM machines and the KIX Airport Lounge.

Rinku Town: spend a few hours between flights shopping at Rinku Town in Rinku Park. The area features Rinku Pleasure Town Seacle, which includes a theme park, a hot springs spa and a Ferris wheel. The Rinku Premium Outlets contain more than 200 outlet shops and restaurants, and AEON MALL Rinku Sennan is right next door. The Sky Shuttle leaves every 30 minutes, from 10 a.m. to 7:30 p.m., to take passengers to Rinku Town.
Facilities at Kansai International Airport
▪ Coin-operated showers are available inside the airport for passengers wanting to freshen up between layovers.
▪ The Kids Room is on the fourth floor of the international departures area. Parents with children 7 years old and younger are invited to use the playroom, infant room and nursing room for free. Complimentary baby food and diapers (one per child) also are available.
▪ Additional nursing rooms are available on the second and third floors inside the women's restrooms.
▪ The airport business center is open from 8 a.m. to 8 p.m. on the fourth floor.
▪ Passport photos can be taken in coin-operated photo booths on the second and fourth floors.
▪ A prayer room is available on the fourth floor in the international departure area.
▪ The airport post office is open from 8 a.m. to 9 p.m. Monday through Friday and from 9 a.m. to 5 p.m. on weekends. The post office is on the second floor and contains an ATM that accepts international credit cards.
How to get from Kansai International Airport to Osaka and Kyoto
Travelers can reach Osaka, as well as nearby day trip destinations like Kyoto, Kobe and Nara, from Kansai-Airport Station. Ask for platform directions and buy tickets at the Travel Desk by the Kansai Tourist Information Center in the airport.
Trains and limousine buses to Osaka
Check In to Hotel Nikko Kansai Airport or First Cabin Kansai Airport
Hotel Nikko Kansai Airport
First Cabin Kansai Airport
Step Out to Kansai International Airport