The best Japanese souvenirs from Osaka will reflect the city's quirky style and unique appeal. Commemorate your holiday in Japan with a snow globe from Osaka Castle, and give your friends some fake food from Sennichimae Doguyasuji Shopping Street! Here are 9 of the best places to get Japanese souvenirs in Osaka.
1. Pick up a 3D jigsaw puzzle after a tour of OSAKA CASTLE
How could you resist taking home a keepsake from one of Japan's biggest tourist attractions? After your Osaka Castle tour, stop by the souvenir shop to grab a keepsake, and don't limit yourself to refrigerator magnets! Osaka Castle souvenirs range from 3D puzzles to snow globes, and most everything in the store is backpack friendly.
2. Fool your friends with fake food from SENNICHIMAE DOGUYASUJI SHOPPING STREET (SHOTENGAI)
Osaka is known as "the nation's kitchen," and some Osaka souvenirs look good enough to eat! Don't let that fool you, though. Osaka's Sennichimae Doguyasuji Shopping Street (Shotengai) in Namba is as famous for its kitchenware as it is for its fake food assortment. Take home a plastic bowl of ramen to remember your love affair with Japanese cuisine and fake out your friends with an everlasting sushi roll. Design Pocket, at the north end of the shopping street, features one of Osaka's biggest selections of fake food, and customers are welcome to snap all the photos they want.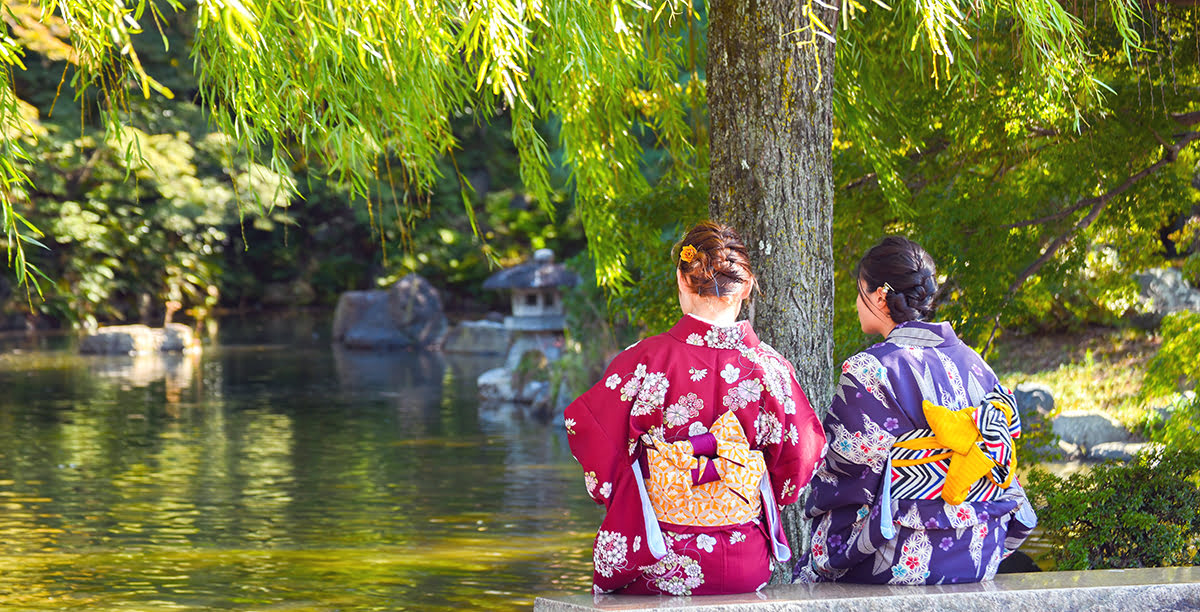 3. Lounge like a local in an authentic summer Japanese kimono called a YUKATA
It wouldn't be right to visit Japan and not take home a kimono, but traditional kimonos can be costly, and really, where are you going to wear a kimono? A yukata is a perfect substitute. These decorative robes made of light fabric were designed originally as bathrobes, but because they are so comfortable, Japanese men and women now wear yukata everywhere. Pick up a variety for friends and family members (so you won't feel alone in your Japanese bathrobe) at Tenjimbashisuji Shopping Street or HANKYU Department Store Umeda.
4. Don't forget a souvenir from UNIVERSAL STUDIOS JAPAN & OSAKA AQUARIUM KAIYUKAN
Since the one and only Universal Studios in Asia exists in Osaka, you should grab a souvenir if you go. You'll find shops located throughout the park, and who wouldn't be proud to wave around a souvenir Harry Potter wand? Same goes for Osaka Aquarium Kaiyukan. You'll never regret cramming a toy dolphin into your carry-on bag.
5. Snack on gourmet Pocky sticks at BATON D'OR
You may never have heard of Bâton d'or – or even Pocky (gasp) – before stepping foot in Japan, but you shouldn't leave town without a bagful of Osaka's original snacks by Glico. While Pocky is sold everywhere in Japan, gourmet Pocky, made with real butter and rich flavors, is sold in only four places in the world. Osaka has two branches of Bâton d'or, in Takashimaya at Namba City shopping mall and inside HANKYU Department Store Umeda. Kyoto claims a branch at Takashimaya, and the other store is in HANKYU Hakata.
6. Leave room in your suitcase for a boxful of pork buns from 551 HORAI
You can pick up a signature steamed pork bun from 551 Horai in several locations across Osaka, and these buns aren't just for sampling on site. Buy a box to take home because you WILL want more later. The buns last for five days, so the risk of stuffing a meat-filled dumpling inside your luggage is totally worth it.
7. Introduce your friends to Osaka's octopus obsession with takoyaki-flavored CALBEE JAGARIKO
Jagariko potato snacks by Calbee are common throughout Japan, but Osaka is the only place you can find takoyaki-flavored Jagariko. Maybe savory balls of batter stuffed with fresh octopus meat don't sound enticing at first, but any Osakan will tell you that takoyaki is a culinary delight. Find all you want in Dotonbori along the Tombori River Walk.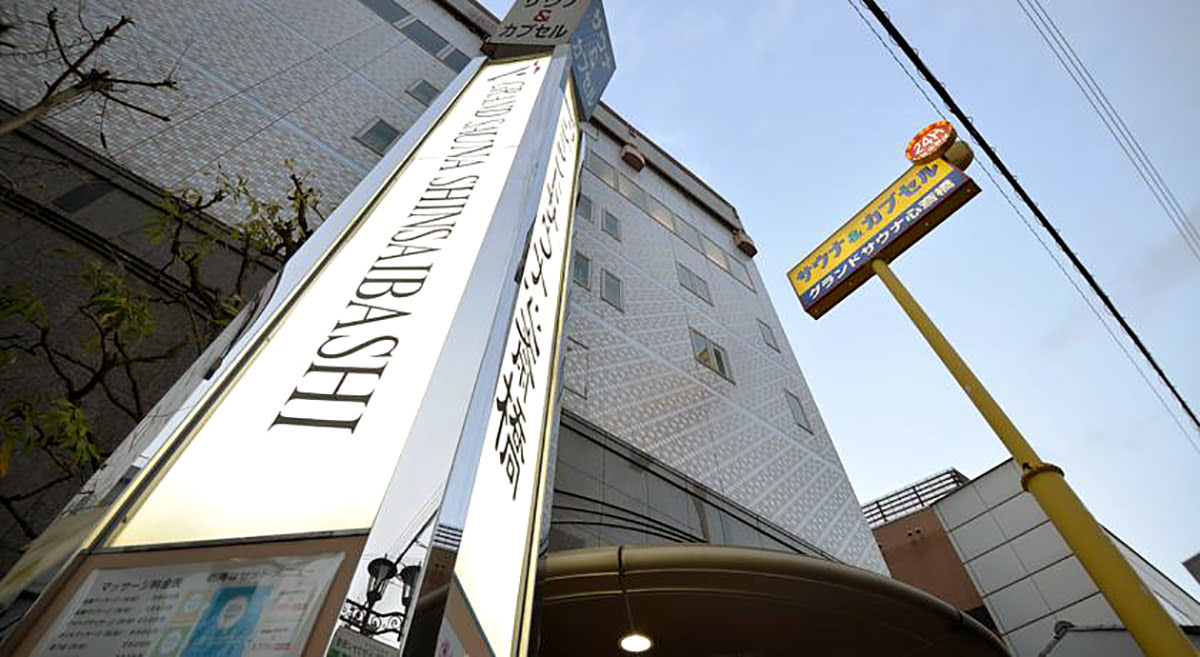 8. Take home a Japanese cheesecake from UNCLE RIKURO CHEESECAKE (RIKURO-OJISAN NO MISE)
When you're out and about in almost any mall in Osaka, you're bound to run into an Uncle Rikuro Cheesecake shop. The official name is Rikuro-ojisan no mise, and this chain's specialty is, obviously, cheesecake. The raisins in the crust set Uncle Rikuro's cheesecake apart from other brands. Enjoy a slice of cheesecake with a cup of tea at the shop, and wow guests with a souvenir mini cake upon your return home.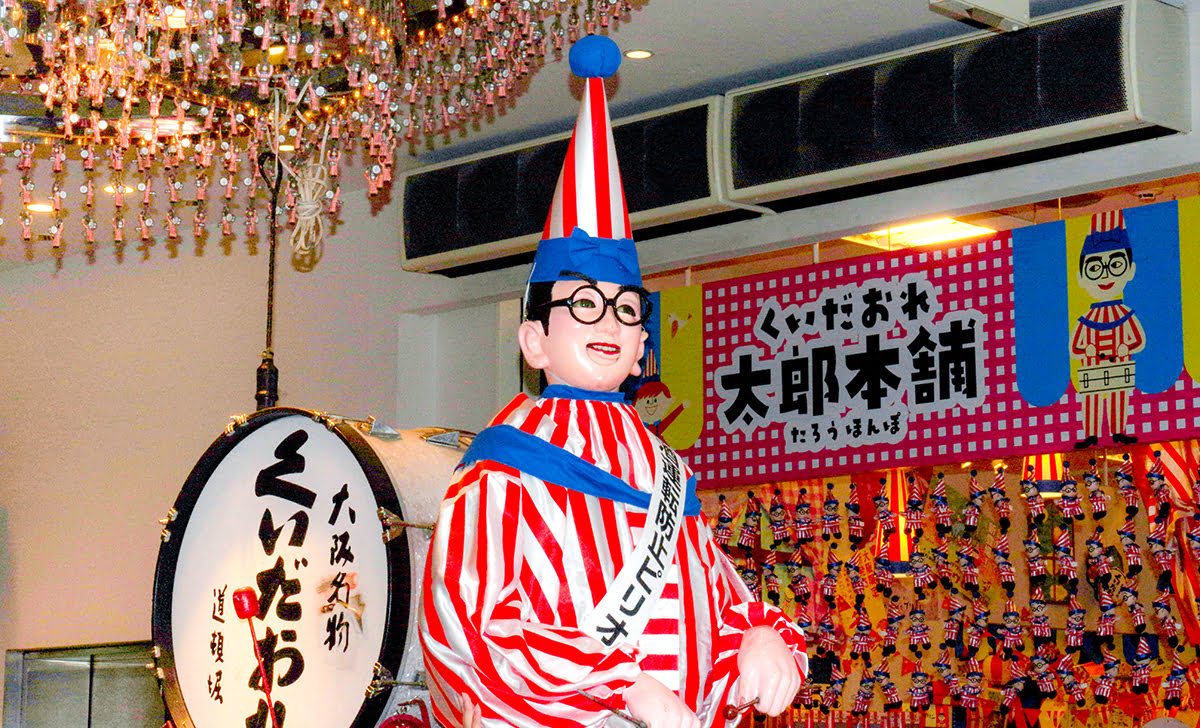 9. Take a selfie with Osaka's loveable clown while buying a box of KUIDAORE TARO PUDDING
Kuidaore Taro is one of Osaka's most loveable landmarks. This drumming clown was once the mascot for a popular Dotonbori restaurant called Cui-Daoré, and even though the restaurant closed in 2008, Kuidaore Taro retained his appeal. After a short period of making guest appearances in several locations across Japan, Kuidaore Taro landed a permanent spot back in Osaka in the Nakaza Cuidaore Building along the Tombori River Walk. Sightseers can pick up a trove of souvenirs related to Kuidaore Taro, and the most popular, oddly enough, is Kuidaore Taro pudding. The creamy custard is a treat itself, but the colorful box also contains a cute Kuidaore Taro hat you can keep as a souvenir.