Taipei is a vibrant city of over 2.5 million people and is known for the Taipei 101 tower and the numerous open-air and night markets. The best time to travel to Taipei can depend on what you want to do and what sort of weather you are looking for. The city of Taipei is located in the northern sub-tropical part of Taiwan, and can have some extreme weather events as well as heavy rain. When visiting Taipei, it is a good idea to bring an umbrella in virtually every season. A visit to Taipei is generally warm to hot, and cold weather is not a concern. Any season can be the ideal time to visit Taipei. Check out our guide to find your perfect time to visit Taipei.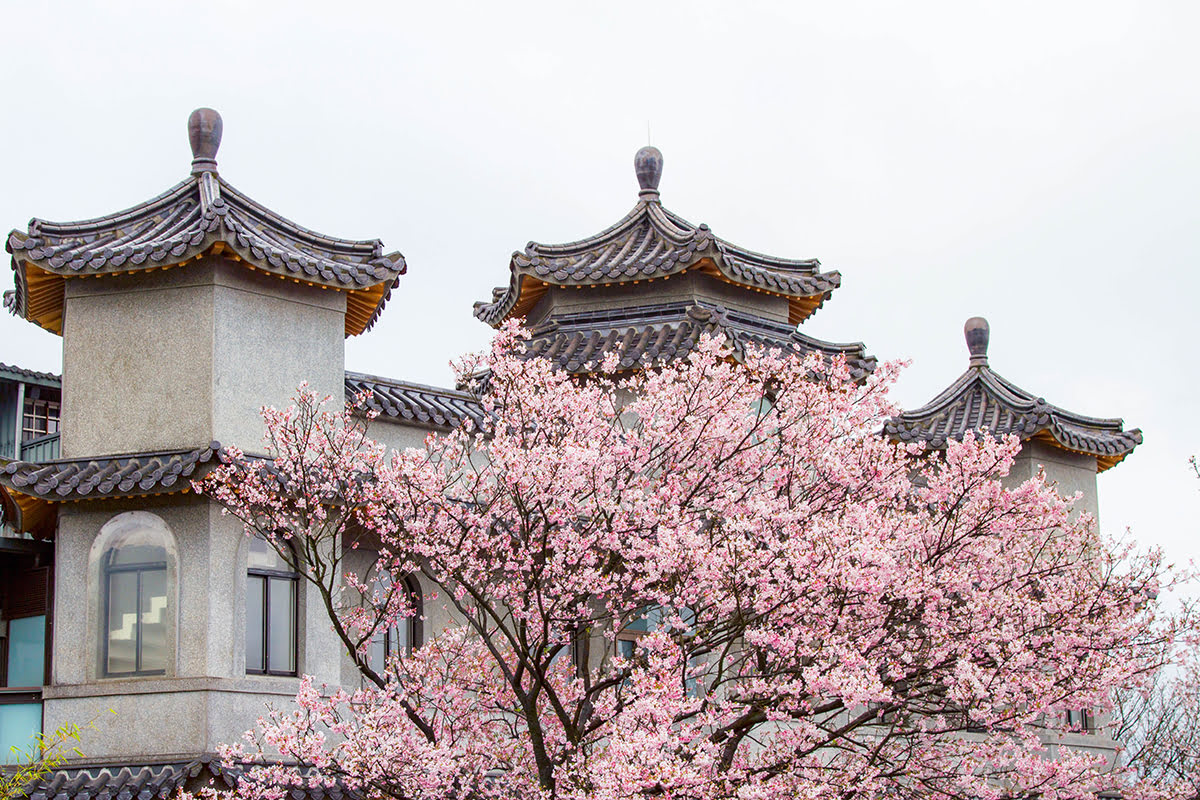 Spring in Taipei
Spring in Taipei lasts from March until May and is generally warm and rainy. It is a good idea to travel to Taipei with a light rain jacket and always take an umbrella with you. The rainy season begins in the spring and continues through summer, with late spring being rainier than March and April. A trip to Taipei in the spring will be a wet one.
Best Things to do in Taipei in the Spring
Markets

Pay a visit to Taipei's famous markets at any time of the year. Take a trip to the Shilin Night Market best known for its broad selection of Taiwanese food and unique vendors. Taipei's night markets are full of retailers and food stalls with a variety of dishes available. Try a taste of the beef noodles, Taipei's famed national dish.

Indoor Attractions in Taipei

Rainy weather can make for a great opportunity to explore indoor attractions like Taipei's National Palace Museum which has a substantial collection of Chinese Imperial artifacts. Taipei is a good place to visit any time of the year, with many indoor air-conditioned attractions to get out of the heat.
Summer in Taipei
The summer season in Taipei is hot and humid with average daytime temperatures topping 30ºC. Even though Taipei is still rainy in the summer, it is high season for tourists and June, July, and August are some of the busiest months. Dress for warm summer temperatures and keep that umbrella handy. If you don't mind the heat and humidity, summer can be the perfect time for visiting Taipei because it is a lively time full of festivals and events.
Best Things to do in Taipei in the Summer
Dragon Boat Festival

Taipei's annual dragon boat festival often takes place in June and is one of three major festivals in Taiwan together with the Chinese New Year and the Moon Festival. Check out the dragon boat races and visit local food stalls. Rice dumplings and rice wrapped in leaves are part of this festival meant to honor the dead and be enjoyed by the living. The dragon boat festival takes place in Taipei every year on the fifth day of the fifth lunar month.

Qixi Festival

The Qixi Festival marks Chinese Valentine's Day and is celebrated on the seventh day of the seventh lunar month by families, couples, or singles. Many singles visit the Temple of Matchmaker for good luck in finding a match. If you enjoy festivals and don't mind the rain, summer could be a good time to visit Taipei.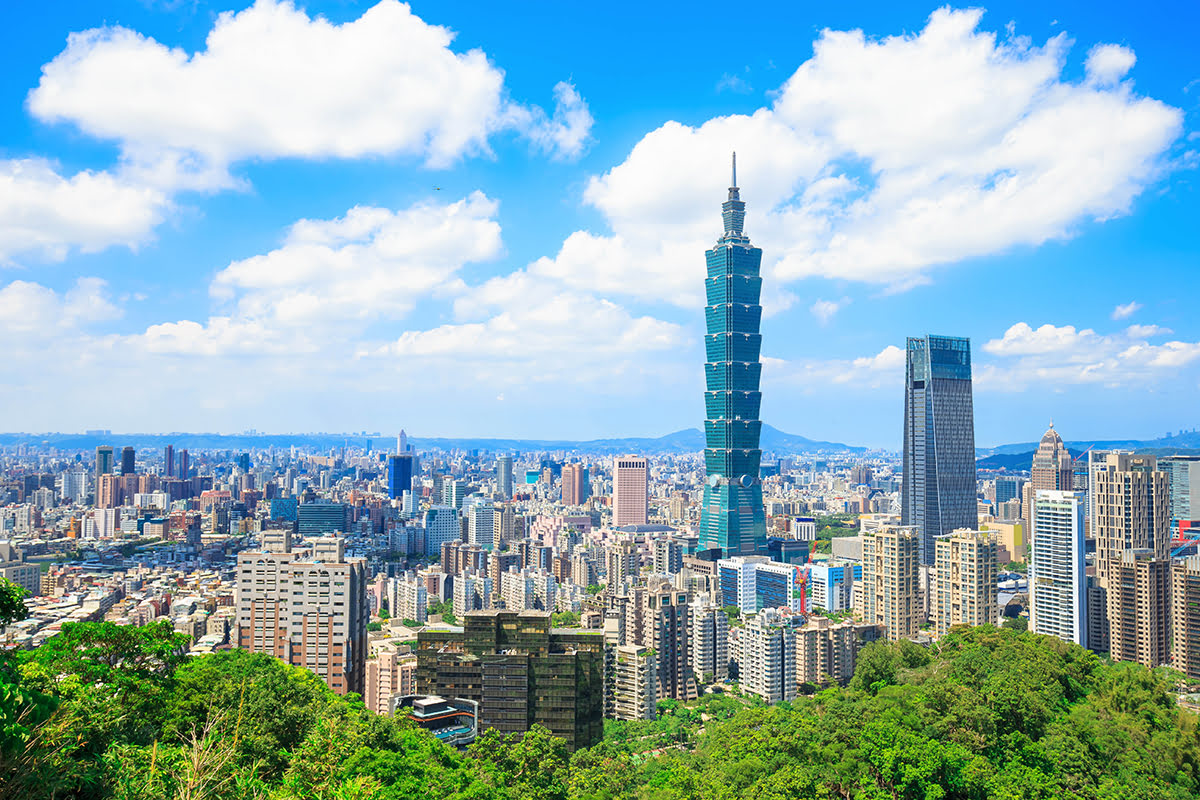 Autumn in Taipei
September, October, and November make up autumn in Taipei where temperatures cool down but are still pleasant. October and November see less rain than September and a light jacket might be useful in the evenings, but don't leave that umbrella behind just yet, as September is still quite rainy. You might find that the best times to visit Taipei are in the fall when the weather is dry, temperatures cool off, and accommodation prices drop.
Best Things to do in Taipei in Autumn
The Moon Festival

Autumn brings with it the mid-autumn festival, also known as the Moon Festival celebrating the full moon on the fifteenth day of the eighth lunar month. Autumn is also an excellent time for walking in some of Taipei's parks and outdoor green spaces.

Other Things to Do in Taipei in Autumn

In the drier weather, you can climb the steps up Elephant Mountain for some of the best views of Taipei 101, and get some fresh air away from the city.

Taiwan National Day

Taiwan's National Day celebrations take place on October 10, or Double Tenth. The Double Tenth is celebrated around the country with parades and lively fireworks displays. Filled with exciting events, October is a good time to visit Taipei.
Taipei is Best in Autumn
When taking into consideration all the seasonal variations in weather and festivals, Taipei is best in the fall. The weather is pleasant and not so hot, the rains taper off, and the city becomes a little less busy as the main Taipei tourism season comes to a close. Visit Taipei in the autumn to make the most of your trip.
Winter in Taipei
Winter in Taipei lasts from December through February and is the driest and coolest time of the year. Temperatures tend to sit at around 18ºC as a daytime high. This is the least rainy time of the year in Taipei when you can finally put the umbrella away (most days), but a light jacket will be needed in the cooler evening temperatures. The winter season can be the ideal time to visit Taipei if you want to avoid the heat and humidity of summertime.
Best Things to do in Taipei in Winter
Chinese New Year

Chinese New Year is one of Taiwan's largest festivals and it takes place in the first lunar month. Celebrations include dressing in red, staying up all night, and greeting elders with auspicious words. Check the dates as the Chinese New Year does not always fall on the same day.

Lantern Festival

The Chinese New Year celebrations in Taipei wrap up with the brilliant Pingxi Sky Lantern Festival, punctuated with lights in paper lanterns. People walk in the dark with the lanterns and try to solve the riddles written on them. Winter is the best time to visit Taipei to participate in the Chinese New Year and Lantern Festivals.