Get an overview of the best things to do in Taipei. Taipei's rich history, combined with its stunning historical sites, amazing food, and wonderful people make it a great stop for any traveler! See popular attractions like Shilin Night Market, Longshan Temple and Beitou Hot Springs.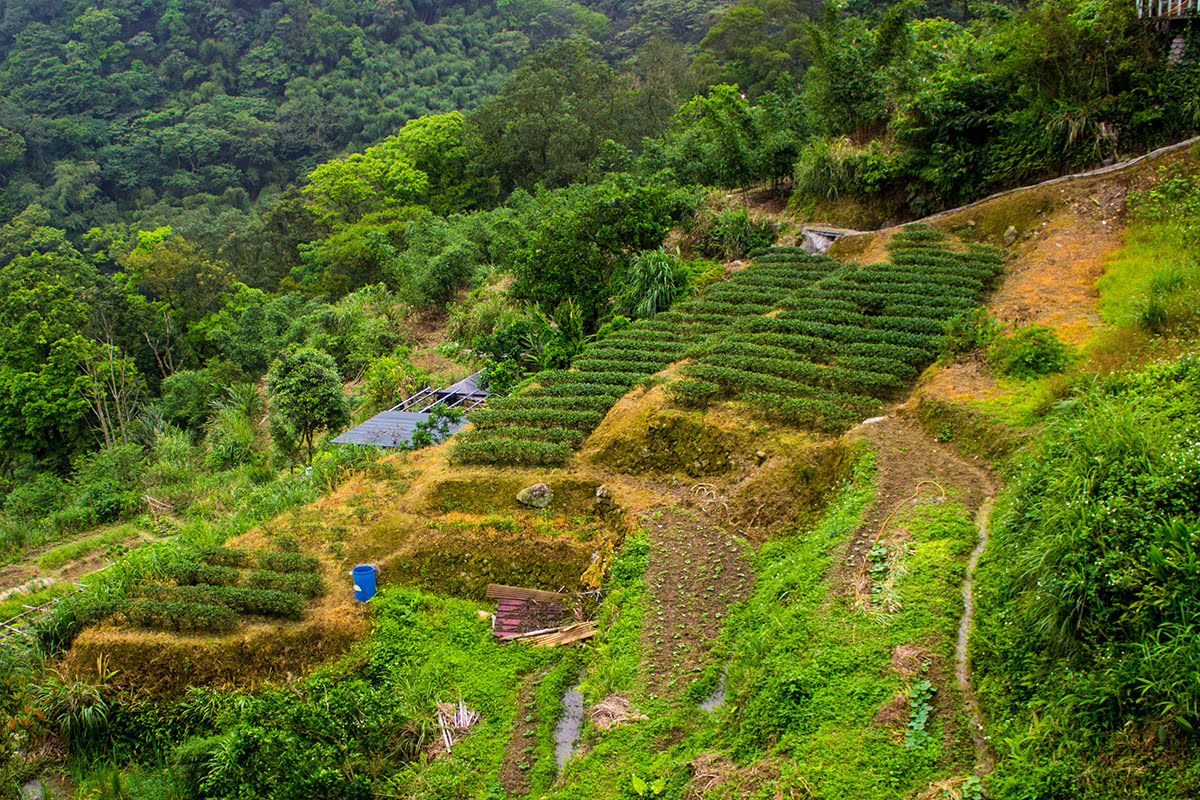 Things to do in Taipei: Night Markets, Food, Museums & More!
Foodies and travelers unite and get yourselves to Taipei! Between its rich cultural history, gorgeous scenery, lovely people, and exceptional markets, there is a lot to see and do in Taipei, especially if you love to eat! With its amazing night markets, which offer up everything from food to clothes, to spices, to herbs, and everything in between, to its stunning nature reserves and parks, to its ultra-modern downtown, Taipei really is a city for almost everyone. If it's your first time visiting Taipei, or if you're looking to explore, then this guide can help you sift through the many top attractions and things to do in Taipei.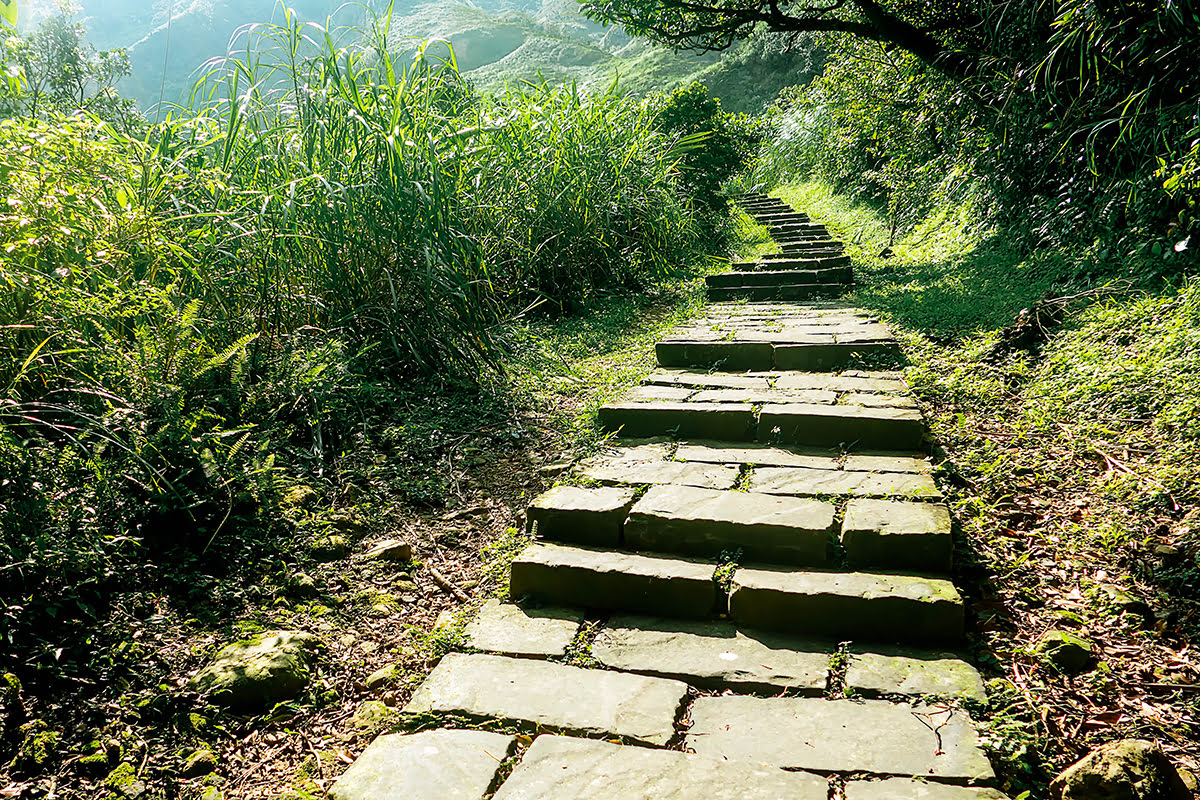 What to Do in Taipei | Know Before You Go
Taipei is a great city to visit, though there are some rules and tips that you should know before heading out.
Make sure you follow the rules on the Metro! Taking the Taipei MRT (metro) is one of the best ways to get around the city. However, there are a few rules to follow when taking the metro. Otherwise, you may find yourself getting fined by the transit authority!

Line up for the train and don't push! Politeness is key when you are on the metro.
Don't eat, chew gum, or drink anything (even water!) on the metro, otherwise, you may end up with a fine – no food, period!
Stand on the right side of the escalator when entering and exiting the stations so that people who are walking can pass by you.
Don't sit in any reserved seats. They are solely for the elderly, children, and pregnant women.

Take an umbrella with you (or buy one when you're there). Taipei goes very quickly from rainy to dry, so having an umbrella is a great way to make sure you stay dry and happy.
Choose a hotel that's close to the metro! Save time by staying somewhere that has easy access to the metro. You'll probably do a lot of walking in Taipei, so the less time you spend walking to and from the metro, the more time you can spend enjoying the attractions.
Plan your meals ahead of time and don't be afraid to head to a convenience store! Whether you plan on eating at a restaurant for every meal, want to hit up some markets for snacks, or are just looking for something quick from a convenience store, having a plan for your food can keep costs down and make sure you don't go hungry. Plus, convenience stores in Taipei offer more than just food!

You can purchase metro cards at convenience stores.
You can even get delicious meals for less at these stores.
Often open 24/7, so they're dependable.
Fresh fruit, vegetables, and coffee are often available at these stores.
Explore some of the best attractions in Taipei!
There is a lot to do in Taipei, so no matter what you choose, you're sure to have a great time in the city. Whether you're more into modern attractions, like the amazing Taipei 101 skyscraper, or you'd like to spend time exploring the night markets, like Shilin or Ningxia or Keelung (which is a short trip away from Taipei), or if you're a hiker looking to experience what the great outdoors has to offer in Taipei, there's plenty to see and do in and around the city. Here are some of the best things to do in Taipei so that you can plan to have the best trip in Taipei!
Visit thrilling night markets!
Night markets have been a big part of the culture in Taipei for a long time and are often gathering places for locals who are looking to enjoy family, friends, and great food. A great tip to remember for when you visit markets in Taipei is that, whenever you see a big line of people waiting for something, it's generally a good indication that whatever is inside is worth your time – especially if it's food. While Taipei has an abundance of night markets to choose from, there are definitely some that stand out more than others.
Shilin Night Market: The Shilin Night Market is one of the largest and most famous night markets in Taipei, and whether you start with this night market, or if it's the last you visit, make sure that your trip to Taipei includes a trip to this wonderful market! If you're looking for food, head to the western side of the Shilin Night Market and over to the Shilin Night Market Food Court. You can purchase many traditional dishes from Taipei in this food court and the only hard part will be choosing what to sample next! Choose from bubble tea, fried buns, and the Taiwanese traditional treat, stinky tofu. Once you're done eating, head out of the food court and enjoy the rest of the market. Let go of your reservations and get exploring at the Shilin Night Market!
Transit near Shilin Night Market
Keelung Miaokou Night Market: If you're looking for an adventure that's outside of Taipei, then consider heading over to the Keelung Miaokou Night Market, which is located in Keelung City, which is right outside of Taipei. This market is considered to be more traditional and heavily features foods, so get ready to eat at the Keelung Miaokou Night Market. Located right next to the harbor in Keelung City, the city is about an hour from Taipei and makes for a great day trip attraction. This market is also a great way to end your day, so if you've spent some time exploring the coast and are getting hungry, then head over to the Keelung Miaokou Night Market and choose from the amazing selection of food that's available at the market.
Transit near Keelung Miaokou Night Market
Ningxia Night Market: The Ningxia Night Market is known for its food – so be sure to come hungry! If you're a fan of Taiwanese snacks, you couldn't pick a more perfect thing to do than visit the Ningxia Night Market. Slightly smaller than some of the other markets in Taipei, it might be a good choice for you if you're just starting to get into night markets as it may not be quite as overwhelming to navigate through. Ningxia Night Market is also popular with locals, so if you want to spend more time amongst the Taiwanese people, then this is a great choice as well. Be sure to try the fried yam balls, pork liver soup, and oyster omeletes at this night market!
Transit near Ningxia Night Market
Check In to Cho Hotel, Step Out to Ximending Shopping District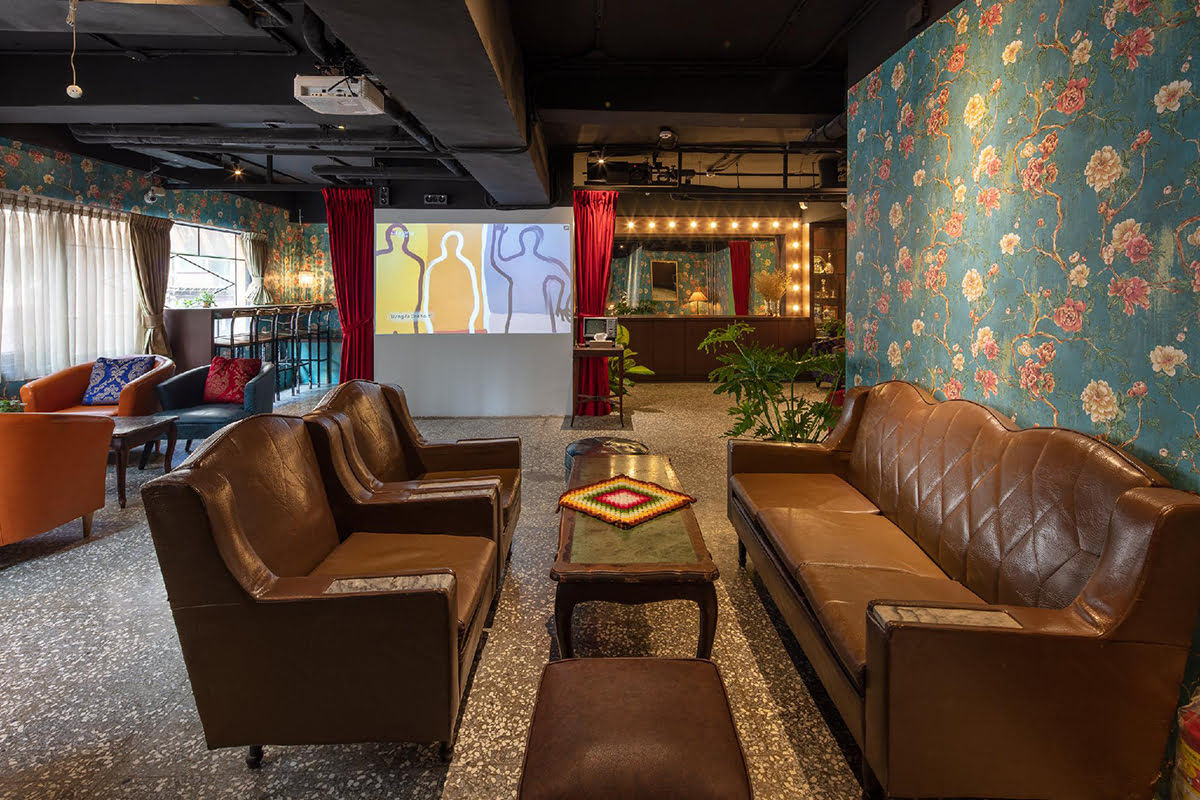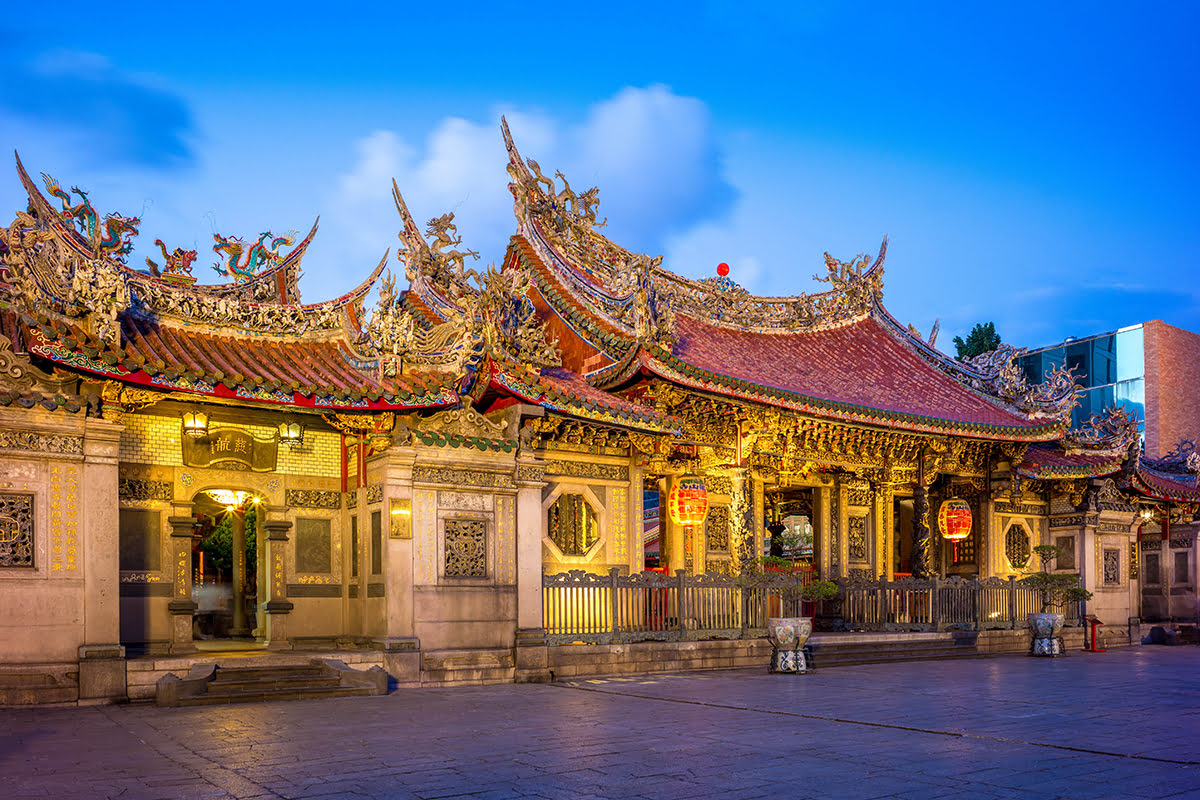 Things to Do in Taipei | Temples, Museums, and Other Cultural Landmarks
Longshan Temple: The stunning Longshan Temple is a religious monument that pays homage to the Buddhist faith as well as some Chinese deities. A temple has stood in this location since 1738 and it has been an important site for the people of Taipei since then. Located within walking distance of the Longshan Temple Metro Station, the Longshan Temple is a wonderful place of worship to visit during your trip and a great thing to do in Taipei. Enjoy the beautiful temple which is maintained by locals, and is often very busy. Remember when visiting, that you are at a place of worship, so do be respectful at this monument and follow the example of the locals that are there to worship.
Transit near Longshan Temple
National Palace Museum: The National Palace Museum is a great location to visit if you are an art lover or are looking to get a better picture of the culture in Taipei. Established in 1965, the National Palace Museum has one of the world's largest collections of Chinese imperial artifacts and art, with a collection size of nearly 700,000 pieces. While the museum itself is stunning, the National Palace Museum also has an amazing garden that is well worth a visit when you are at the museum. The National Palace Museum is located outside of the city area, so you will have to take a bus to get there as the metro doesn't reach the museum.
Transit near National Palace Museum
Chiang Kai Shek Memorial: The Chiang Kai Shek Memorial is a national monument in Taiwan and serves a memorial of Generalissimo Chiang Kai-Shek, who was the former president of the Republic of China. The square near the memorial is called the Liberty Square and often serves as a meeting place during holidays. Near the memorial is a museum that documents the career and life of the general, and also makes for a great and informative stop. Be sure to stop by the Chiang Kai Shek Memorial and admire the beautiful national monument and surrounding area – especially if you can go during a national holiday!
Transit near Chiang Kai Shek Memorial
Taipei Zoo: The Taipei Zoo is the largest zoo in South East Asia and is a popular attraction for both tourists and locals in the Taipei area. If you're an animal lover, or are just looking to get out of the hustle and bustle of the busy city, then Taipei Zoo can make for a wonderful daytrip. The Taipei Zoo is dedicated to education, conservation, and research, so it's a great place to visit if you are an animal lover and you're curious about the conservation efforts the zoo undertakes in the area. If you're visiting Taipei with kids, then the Taipei Zoo is also an awesome, family-friendly attraction that is sure to keep the kids happy. Plan for a trip to the zoo to take about 3 hours, and don't worry, there are plenty of options for food in and around the Taipei Zoo, or you can pack a lunch to bring.
Transit near Taipei Zoo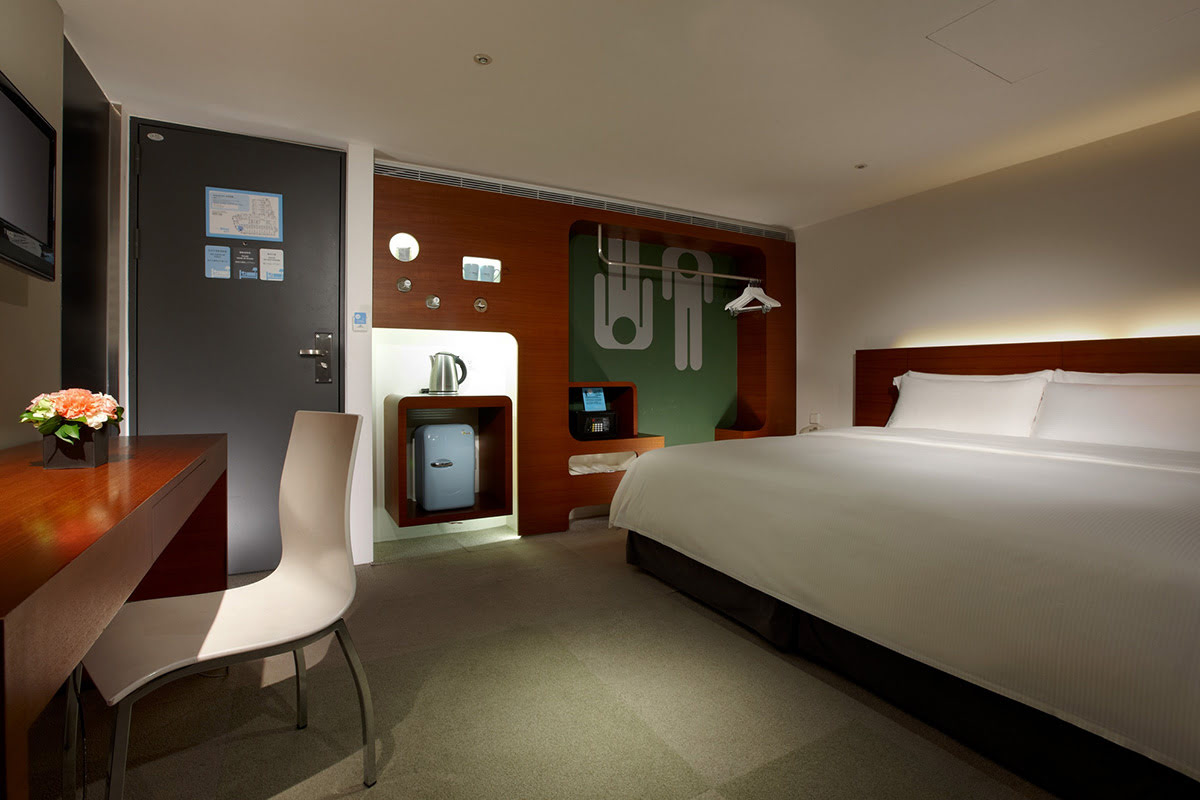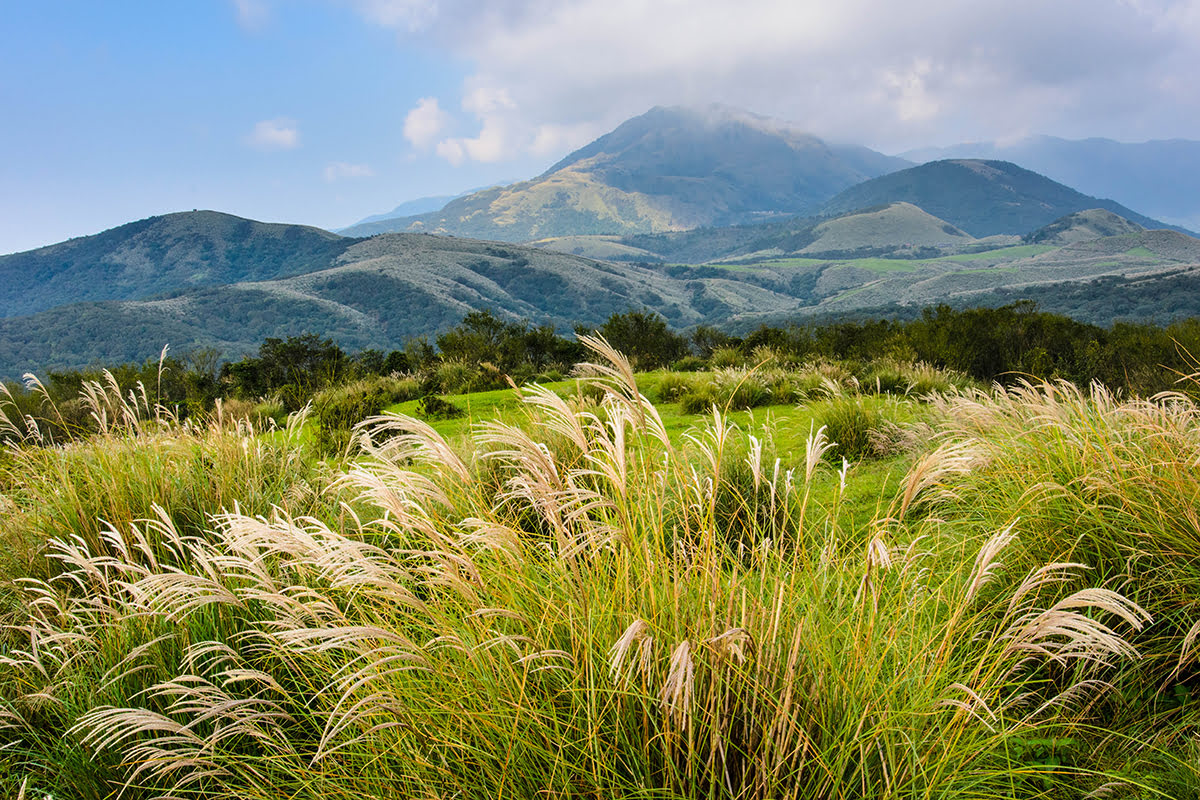 Things to Do in Taipei | Enjoy an Outdoor Adventure!
While Taipei is a major metropolitan area with lots to do in the city itself, that doesn't mean there aren't any outdoor activities that you can enjoy in the area. Taipei is located near rivers, the ocean, and mountains so you're only ever a transit ride away from a fantastic, outdoor adventure in Taipei. Here are some of the best things to do outside in Taipei.
Get a breath of fresh air at Yangmingshan National Park: No visit to Taipei is complete without a visit to Yangmingshan National Park. This national park is known for its breathtaking vistas, as well as for being the home for hot springs, sulfur deposits, hiking trails, and for its beautiful cherry blossoms. Yangmingshan National Park is also home to the tallest, dormant volcano in Taipei, the Seven Star Mountain. If you're looking to get outdoors and out of the city, a visit to Yangmingshan National Park is your ticket to outdoor adventures and one of the most popular things to do in Taipei.
Transit near Yangmingshan National Park
Take the metro from Jiantan Metro Station and exit at Shilin Metro Station. Look for buses heading north (the left-side of the bus station) and take the city bus R5, or either of the small buses, S15 or S17 to Yangmingshan Station.
Dive into relaxation at the Beitou Hot Springs: Located right in Taipei, the Beitou Hot Springs is popular with both locals and tourists who are looking for a little piece of heaven. The area surrounding the Xinbeitou Metro Station at the Beitou Hot Springs is full of private and public hot springs to choose from, so pick a location that best suits your needs (if you are visiting with children, be sure that they can be accommodated). If you are planning on staying in a hotel near the Beitou Hot Springs, be sure to book ahead of time as this area is very popular and the hotels often fill up, especially during peak season. Alternatively, it makes for a great day trip if you are staying inside of the city.
General tips for hot springs in Taipei
Some have specific requirements for clothing (some places allow bathing suits and some do not), check beforehand to make sure you are comfortable with the bathhouse you've chosen.
Some locations allow for mixed genders and others do not; check beforehand to be certain.
Some hot springs will allow you to bring your own meals, while others do not.
Transit near Beitou Hot Springs
Go hiking at the Maokong Plantations!: The Maokong Plantations make for a wonderful visit if you're looking for pristine views of Taipei. Take the Maokong Gondola straight to the top of the mountain and enjoy the view! There's a café at the top of the mountain, so you don't have to worry too much about food or drinks and, if you're up for it, there is also a selection of traditional tea houses and tea shops, which are a convenient place to pick up some gifts! You can also enjoy hiking in the area, no matter what time of year you visit, and the mountain is a nice, cool place to get away from the heat of the city during the summer.
Transit near Maokong Plantations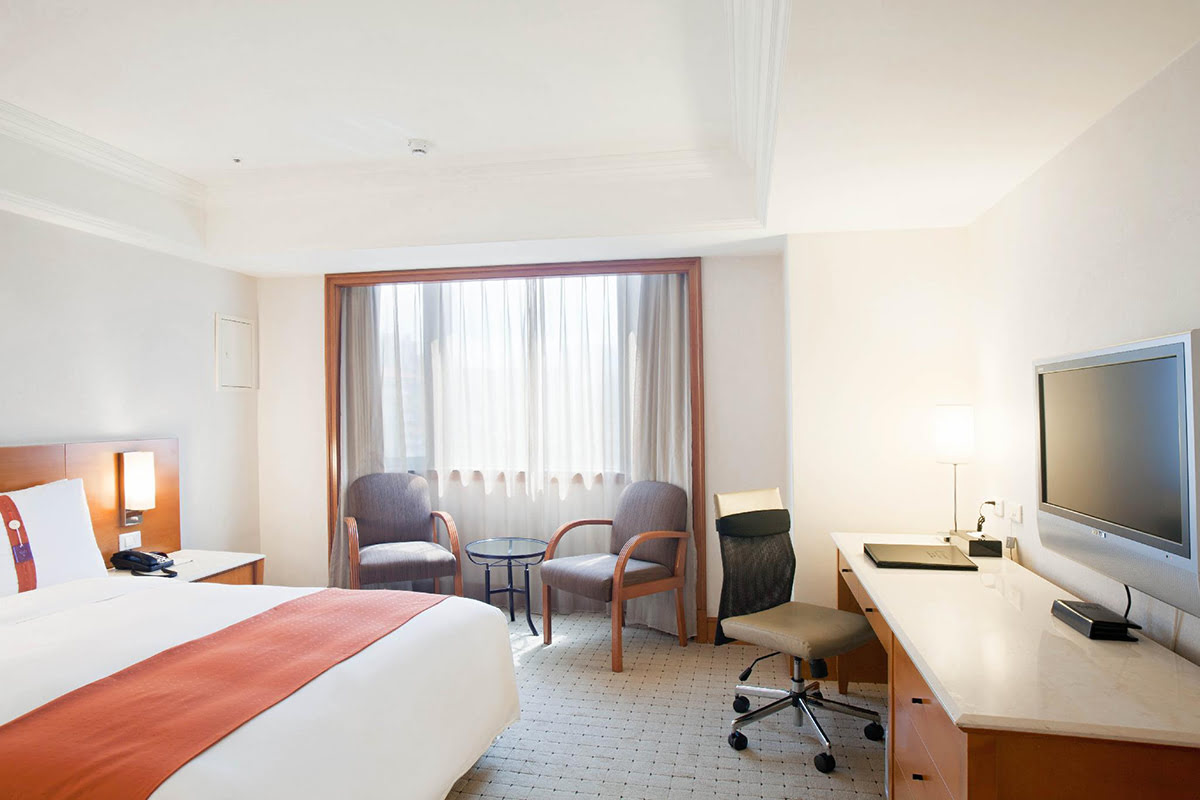 Head to Tamsui River while visiting Taipei!
Taipei is bordered by the ocean and also has access to lovely rivers and lakes, which means there are plenty of places to have fun by the water in Taipei. Grab your sunglasses and go enjoy a stroll by the water while you visit Taipei!
Tamsui (Danshui) Old Street: Located right along the Tamsui River, Tamsui Old Street is a historic walkway that has beautiful views of the river, great shops, lots of food stalls, and plenty of cafés. This area is popular with both tourists and locals, so get ready to have a great time when you stop by in the area. Reminiscent of other popular boardwalks around the world, Tamsui River, Tamsui Old Street also has carnival games to play, so if you're looking for a way to pass the time with your kids, it's a great option. If you're up for it, you can also take a ferry across the water to the Bali Left Bank area and rent some bikes to cycle around on. With beautiful views of the water and the sunset, Tamsui Old Street is a gorgeous place to take a walk and get a little lost.
Transit near Tamsui Old Street
Take a bike ride around the Keelung River: If you love cycling, then take a ride along the Keelung River Bicycle Trail and enjoy beautiful views of Keelung River. Keelung River runs through Taipei and into Keelung City, and there are plenty of dedicated places to enjoy the river inside of Taipei. Whether you're into cycling, or you'd rather go for a run, the Keelung River Bicycle Trail is a great choice for people who are looking for outdoor activities.
Transit near Keelung River Bicycle Trail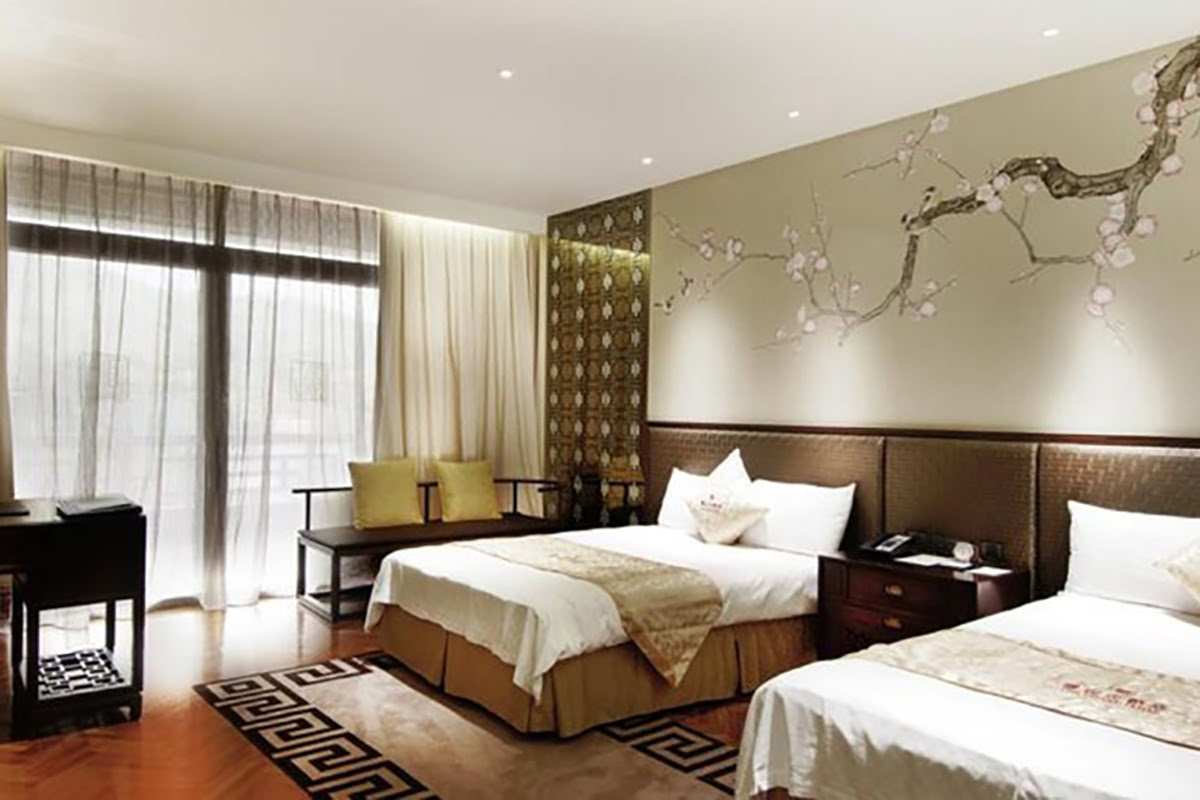 Things to Do in Taipei: Transportation options
One of the best things about Taipei is how well connected it is by public transit. If you are visiting the city for the first time, it's best to get familiar with the Taipei MRT (metro), as it's fast, inexpensive to travel on, and can get you to many of the major attractions in Taipei. Taipei also has a wonderful bus system in use throughout the city and beyond, and if you can't get to a site by using the metro, then the bus is a great option as well. Traveling by bus in Taipei is also a cheap way to get around the city, and with a few tips, you can ride the bus like a pro in Taipei.
Take a biking trip when you're out and about! Cycling is an option in Taipei and the city even provides bikes for residents and tourists to use. The bikes are available at stations around the city and can be rented and returned to these stations. The rate for rental is based on the amount of time you use. While it may not be a great idea to ride a bike in traffic, taking them out along the boardwalks (near the Tamsui River and the Keelung River) is a great way to spend an afternoon.
Buses charge a flat rate and, on some buses, you pay when you get on, others when you get off. Take a peek over the bus driver's head and if a symbol like this is displayed 上 (Chinese for on), then you should be paying when you enter the bus. If this character is displayed, 下 (Chinese for off), then you should be paying when you get off the bus at your stop.
Get a Taipei Pass to pay for your transit rides. This card offers unlimited trips on public transit in Taipei during a specific time period (one, two, three, and five days), so instead of having money subtracted off of your card (like the EasyCard), it just keeps track of the time period you've purchased the card for – which makes it even easier for you.
Purchase an EasyCard to pay for your bus and metro fares. This card can be loaded with money and used per transit ride in the city. What's great about this is you don't have to fish for coins. Additionally, if you have to pay for another fare zone (if you are riding the bus and the Chinese symbols switch from off to on, or on to off, then you have to pay for another zone), the EasyCard will only charge you if necessary – so if you accidentally swipe your card too many times, it only charges what it needs to.
Taking a taxi is just fine. If you have a reservation to make or you need to get somewhere quickly, a taxi can also be a great option for travel in Taipei. Though not as inexpensive as traveling with public transit, taking a taxi in Taipei is still fairly reasonable (especially when compared to other major cities) and can be an easy way to get from point A to point B. Also, if you are leaving or arriving from the airport, taking a taxi often is the easiest way to get straight to your hotel – just be sure you have the address available in Chinese, as not all drivers will speak English.
If you're lost or unsure, ask for help. Your hotel's concierge or guest services should be able to give you advice on which transportation method is best (and they should be able to arrange a taxi for you). Also, if you are out and about, the Taiwanese people are known for being kind and helpful, so if you are confused, you can always try asking for help.