Hidden along the west coast of Phuket, just south of Patong, sits Thailand's best-kept secret – Freedom Beach. Rumored to be the most beautiful beach in all of Thailand, Freedom Beach is a scenic oasis. A 300-meter expanse of white sand beach sits between the verdant, jungle-covered hills and the bright blue, clear-as-can-be water of the Andaman Sea. Because it is a well-hidden wonder, there are no overnight accommodations and very few attractions directly on Freedom Beach, but a short boat or tuk tuk ride will get you back to civilization. What Freedom Beach lacks in hustle and bustle, it makes up for in views and opportunities to get in touch with nature. Visitors travel from far and wide to experience this pristine location, if only to spend a day basking in its tranquil seclusion.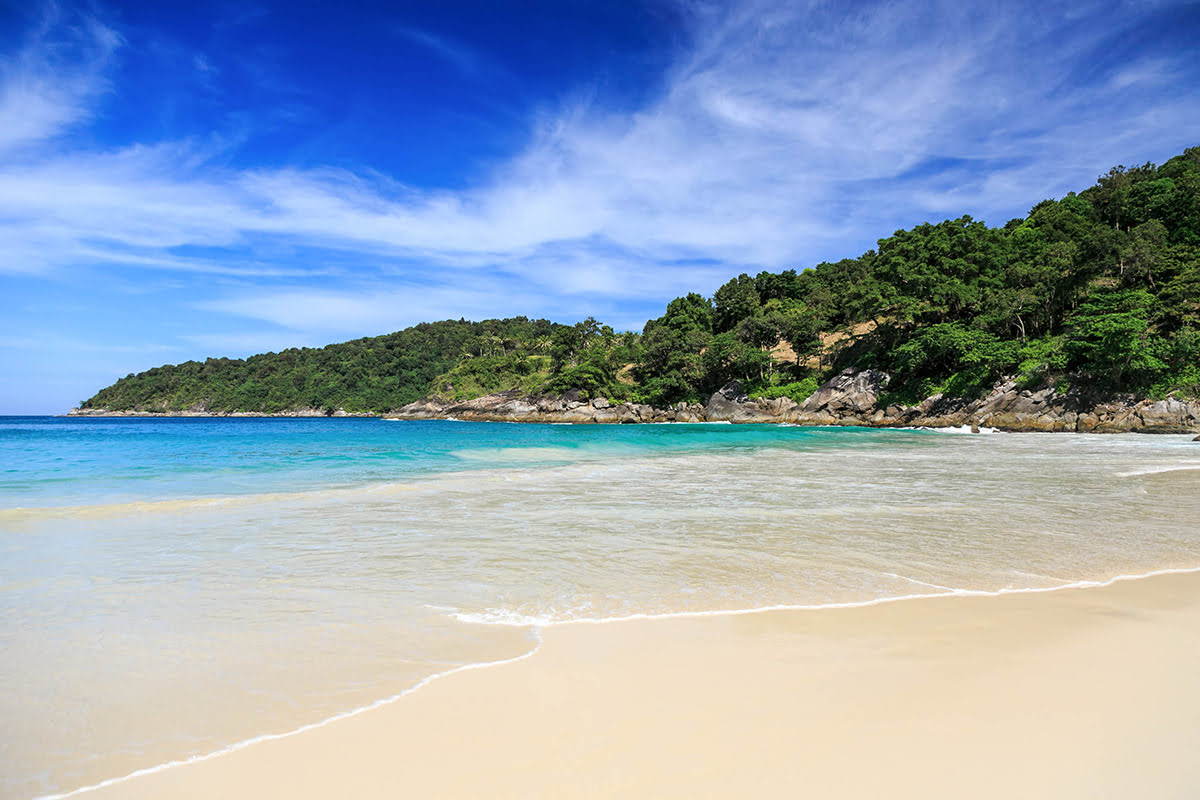 Finding Freedom Beach
The wonder of Freedom Beach lies in its seclusion. Tourists can't just walk to Freedom Beach, but savvy travelers can use the following tips to gain access to this hidden gem. Keep in mind also that the beach spot can only be visited during high season, between December and June, and entry costs 200 THB per person.
Hire a Tuk Tuk
As you'll come to learn throughout your adventures in Thailand, a tuk tuk is the Thai term for a type of motorized rickshaw. This form of transportation is very popular in multiple Asian countries. In Thailand, tuk tuks can carry up to three or four passengers, and tourists should make sure to negotiate a price before boarding a tuk tuk. From Patong, you can hire a tuk tuk to take you to Freedom Beach. Keep in mind that a tuk tuk to just about anywhere in Patong will run you about 200-300 THB. It's likely that a slightly longer ride to this more secluded location will cost a bit more than that. Don't be shy about haggling with your tuk tuk driver to get a good deal, as this is a customary practice in Thailand. Of the ways to reach Freedom Beach, this is certainly the most affordable option.
It's also worth noting that the tuk tuk will not be able to take you all the way to Freedom Beach, as there is no developed road that leads directly up to the beachfront. Tuk tuks will take you to the end of the developed road and drop you off at the beach entrance. This entrance leads to a fairly steep track, which you will need to hike down in order to reach the beach. It is about a 25- to 30-minute walk to the beachfront from the tuk tuk drop-off point. Though this trek doesn't feel terribly long or tiresome on the way down the steep hillside, it may be less enjoyable to climb back up the path to the road at the end of the day, particularly if you're tired from spending the day soaking up the sun.
Hire a Longtail Boat
If you're concerned about the trek to Freedom Beach using the tuk tuk option, there are also longtail boats available for hire that will drop you off right along the sand. Longtail boats can be hired from the pier at the southern end of Patong for about 1,200 to 1,500 THB apiece. Keep in mind that larger parties may require hiring more than one longtail boat in order to tote the whole gang.
The long-tail boat ride from Patong to Freedom Beach should only take about 15 minutes, and it's a scenic ride, as you'll pass a number of other gorgeous, but less remote, beaches along the way. Longtail boats to Freedom Beach can also be hired from Karon Beach, Kata Beach, or Tri Trang Beach. When you arrive at the shore, you will need to hop out of the boat into shallow water, so it is recommend that you secure electronics and wear clothing you don't mind getting wet.
Whether you choose to hire a tuk-tuk or take the longtail route, setting out for Freedom Beach first thing in the morning is best. This way, you're more likely to have the shoreline all to yourself for awhile, and you'll get to enjoy some sunshine during a less-hot time of day.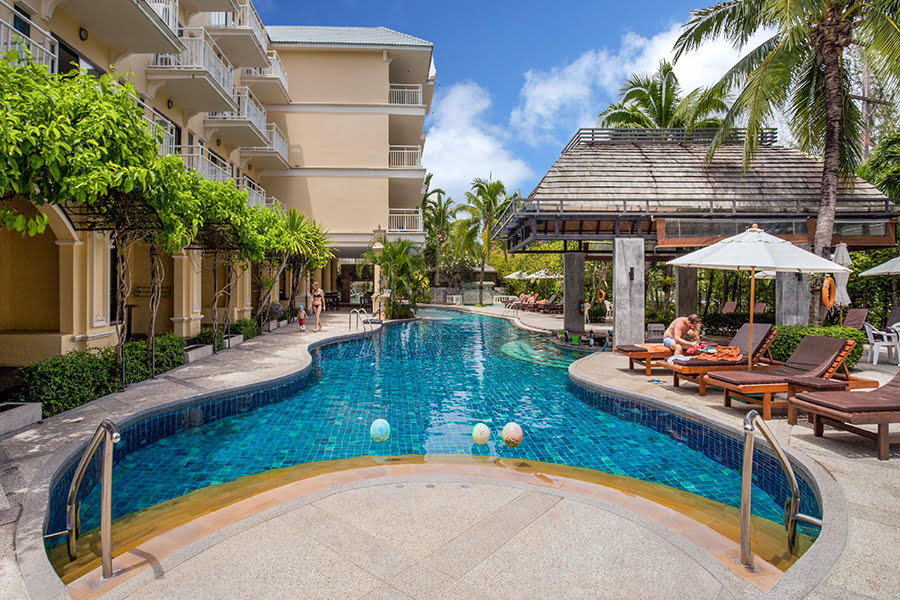 FIND & BOOK A HOTEL IN PHUKET TODAY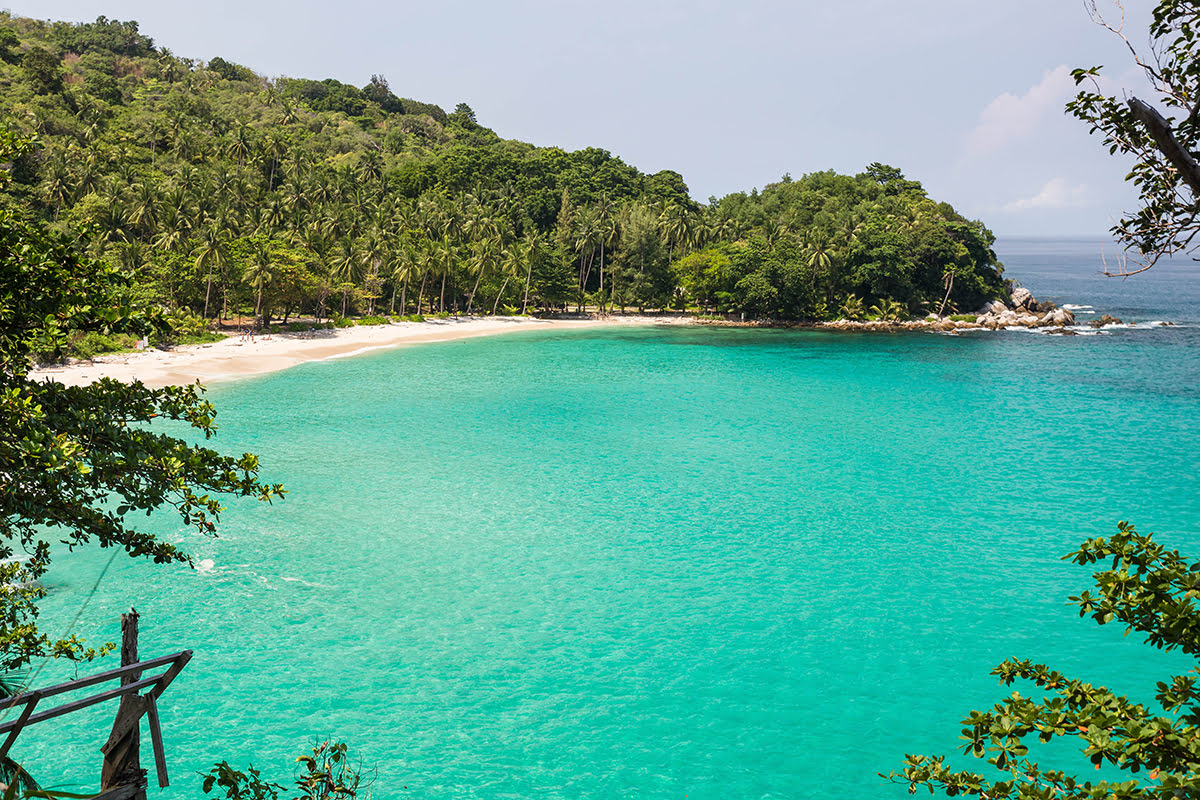 Making the Most of Freedom Beach
Of course, Freedom Beach is an ideal locale for the usual beach-day activities. If sunbathing is your fancy, lounge chairs can be rented for the day for 140 THB apiece. For more competitive beach-goers, there's also a spot along the sand for a round of volleyball. Previous guests recommend the north end of the cove as the best spot to have a dip in the sea; the middle section of the beach is dedicated to the pick-up and drop-off of visitors arriving by longtail boat. In addition to the usual beach-day activities, on the south end of the Freedom Beach shoreline, there's a once-in-a-lifetime experience you truly can't miss: snorkeling.
Snorkeling at Freedom Beach
The Andaman Sea's sparkling blue waters are said to be one of the best places to experience the beauty of marine life. Snorkeling is an ideal way to cool off from sunbathing on the white sands of Freedom Beach. It's also an opportunity to take in the majesty of the underwater kingdom, without investing the time or money into getting scuba certified and renting pricey gear. Snorkeling takes little to no training, and the gear can be rented for affordable prices from local vendors. Some hotels even rent it out for free.
While snorkeling in the waters of the Andaman Sea along the Freedom Beach shoreline, you'll likely encounter tropical wonders you'd be hard-pressed to find anywhere else. The remote nature of the shorelines and reefs near Phuket offer a level of preservation to the waters, protecting them from many pollutants. As a result, marine life is given a chance to thrive in ways it can't in many parts of the world. Unfortunately, the reefs along Freedom Beach haven't been spared from the effects of pollution. However, other underwater wildlife is still thriving in this area.
Marine life at Freedom Beach
As you venture out to snorkel along the shoreline, you'll get to see beautiful sights unique to this part of the world. You'll encounter brightly hued tropical fish, like blue tangs and parrotfish, flitting about. If you keep your eyes peeled, you may even see a clownfish or two poking their heads out between the flowing tendrils of their anemone homes. Lucky shoreline snorkelers may even witness some larger marine life, like turtles, eels and leopard sharks.
FIND & BOOK A HOTEL IN PHUKET TODAY
Food Near Freedom Beach
There is only one small vendor directly on Freedom Beach. The local shop sells a few meals and snacks and also rents out snorkeling and beach-activity equipment. If you're looking for more interesting meal options, there are a number of restaurants situated just north of the beach. Read on to learn about a few of the top-rated spots to grab a bite near Freedom Beach.
Ta Khai
If you choose to reach Freedom Beach by way of longtail boat, you'll likely unknowingly pass by Ta Khai on your way. This restaurant's seaside location offers gorgeous views. Plus, its lush vegetable and herb garden (which are harvested for local dishes) and intricately carved, weathered wooden pavilions bring an authentic Thai village ambiance. Seating is available under one of the pavilions or in the open, depending on your preference.
What makes this spot truly unique, though, is the menu. In an effort to ensure the freshest-possible seafood is served to patrons, Ta Khai determines what the fish offering for the day is based on the recent catches of local fishermen. There is a specified item on the menu that allows you to choose from the local catch of the day and have it prepared in one of three cooking styles. This, of course, means the offerings of this menu item are subject to change very frequently, but it also guarantees you will find the freshest seafood around. In fact, Ta Khai literally translates to "fishing net," a nod to their commitment to the freshest fare.
Ta Khai is open from 6 p.m. to midnight every day. The menu is available in English, includes a list of plant-based options, and is labeled to indicate if a dish is spicy, vegetarian or gluten-free.
Little Tiger
Should you choose to go the tuk tuk route to Freedom Beach, you may pass by Little Tiger along the way. This restaurant is located just north of the beach, but due to the road systems, it is about a 20-minute drive from the entry of Freedom Beach. This spot is open almost every day from 11 a.m. to 10 p.m., except on Monday, when it is closed.
Though Little Tiger is a humble-looking restaurant but offers a once-in-a-lifetime hillside view. Imagine lounging in your chair in the afternoon sun, sipping your drink from a hollowed-out coconut, looking out over the clear blue sea, lush green mountains and white, sandy beachfront, as palm trees sway in the breeze beside you. Plus, Little Tiger receives rave reviews for their delicious Thai cuisine at very reasonable prices.
Fan-favorite dishes from the Little Tiger menu include:
Massaman curry
Tom yum soup
Cashew nut chicken
Spring rolls
Sweet and sour chicken
Blue Mango Bar & Grill
Another spot about a 20-minute drive north of Freedom Beach, Blue Mango Bar & Grill specializes in a delightful mix of Italian cuisine and Thai specialties. Celebrated for its friendly, helpful staff, this spot is a part of the Absolute Twin Sands Resort and Spa, but you do not need to be staying in the resort in order to dine in this establishment. The menu is available in English, and includes visual indicators of whether or not a dish is vegan, vegetarian, gluten free, or contains nuts.
Past guests recommend the following dishes from the Blue Mango Bar & Grill menu:
Pad Thai
Steak
Seafood risotto
Green curry
Sweet and sour fried fish
</span
FIND & BOOK A HOTEL IN PHUKET TODAY
5 Places to Stay Near Freedom Beach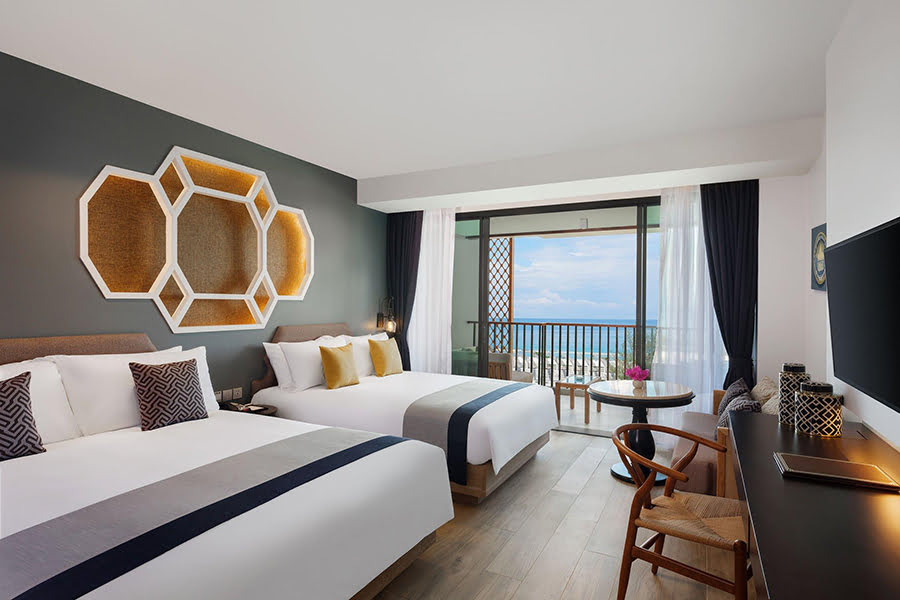 FIND & BOOK A HOTEL IN PHUKET TODAY