Countless tourists visit Brisbane each year to enjoy Queensland Art Gallery and Gallery of Modern Art (QAGOMA), lounge on the city's grassy South Bank, or immerse themselves in the flora and fauna at Brisbane City Botanic Gardens. Local architectural wonders like Story Bridge attract the attention of curious outsiders as well, but Brisbane brewery tours also are among its leading attractions.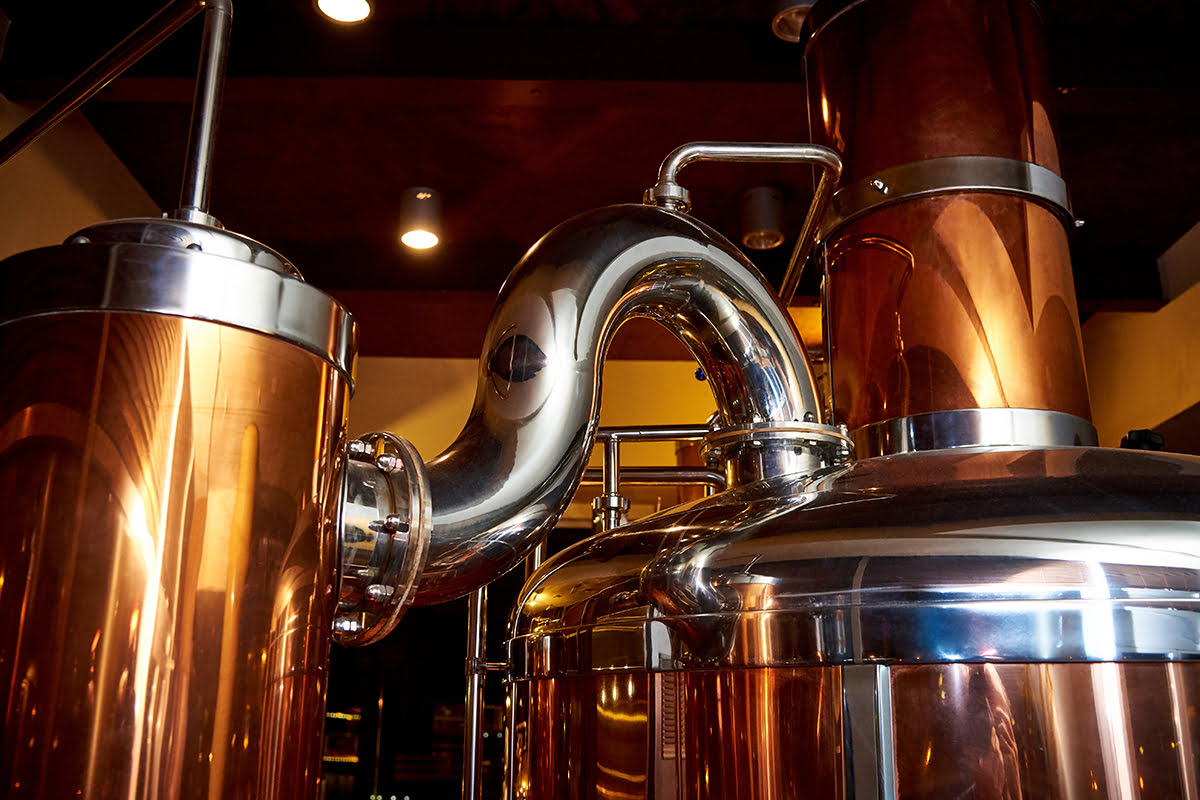 Brisbane Brewery Tours | Iconic Craft Brewing History
Craft brewers have grown in popularity across the globe, but beer remains a cultural icon in Australia. This makes the burgeoning microbrewers of Brisbane of particular cultural importance. Leaders in the industry align their passions with cultural and national pride. These qualities shine through in local brewers' willingness to open their doors to regular visitors.
XXXX Brewery, for example, is the oldest brewery in the Brisbane area and a top destination among several of the most popular Brisbane brewery tours. But while XXXX Brewery is perhaps the most well-known local brand—many consider it 'synonymous with beer' in Queensland—a focus on only XXXX overlooks some of the more memorable and impressive craft brew destinations in the area.

Brisbane brewery tours take visitors to the most highly acclaimed bars, restaurants, and microbreweries that make Brisbane and the surrounding region a global destination for beer lovers. Perfect for work functions, celebrations, or day trips to the city's boutique beer scene, brewery tours entertain and educate both visitors and natives alike. Here's a look at the brewery tour options available in Brisbane.
FIND & BOOK A HOTEL IN BRISBANE TODAY
Brisbane Brewery Tours | Tash Maree Tours & Events
Tash Maree Tours & Events offers a six-hour tour through Brisbane's growing microbrewery scene, complete with generous servings of craft beer at each venue. Guests also enjoy a gourmet pizza lunch, snacks, and door-to-door pick-up and drop-off service in an air-conditioned bus. Unlike most brewery tours, guests can choose their own destinations. Tash Maree Tours & Events offers an expansive list of acclaimed breweries in the city, including Green Beacon Brewing Co., Newstead Brewing Co, Brisbane Brewing Co, and several others.
FIND & BOOK A HOTEL IN BRISBANE TODAY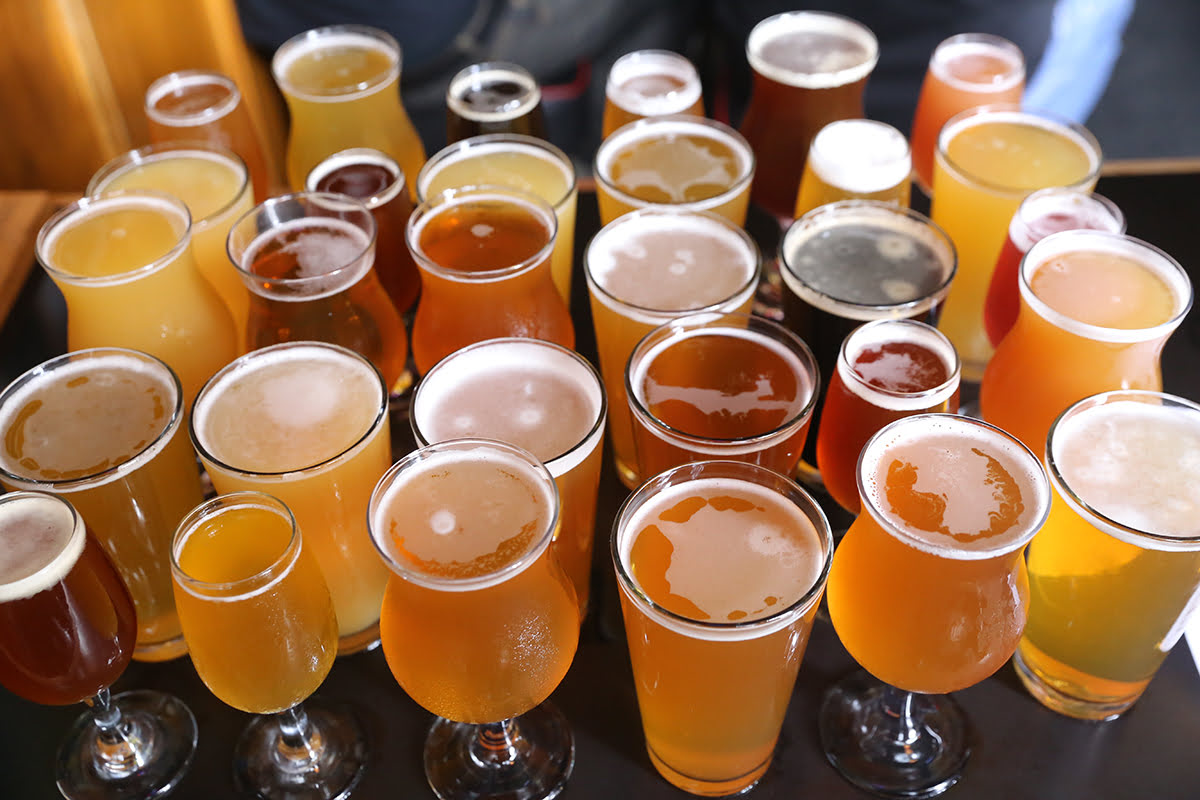 Hop On Brewery Tours
Hop On Brewery Tours offers both full- and half-day options, six days per week, to accommodate any guest's schedule. A private, air-conditioned van transports guests to award-winning independent craft breweries, featuring behind-the-scenes guided tours, samplings, and both comradery and insights from the area's leading artisanal brewers.
The "Best of Brisbane" full-day tour is the company's most popular option, featuring limited driving and destinations only within the city limits. Guests enjoy the most celebrated local brews and a wealth of industry knowledge from experts at Newstead Brewing Co, Green Beacon Brewing Co., Aether Brewing, and a "mystery" fourth brewery with each tour.

The company's "Southern Sessions" full-day tour takes guests south of the Brisbane River for six hours of tasting from some of the newest beers on the local brewing scene. Guests enjoy the area's hard-to-reach microbrewers in the western, outer-city suburbs. The full-day "Western Explorer" tour features historic destinations, a gourmet lunch, and tastings from the "Hottest 100 Aussie Beers" list. Meanwhile, half-day options like the "Join the Dash of Brisbane" tour feature four hours focused on tasting the best of Queensland's craft beer.
FIND & BOOK A HOTEL IN BRISBANE TODAY
Microbrewery Tour by Mountain Wine Tours
Launched in 2013, family-owned Mountain Wine Tours transports guests away from the bustle of Brisbane. Its popular microbrewery tour, available Saturdays and Sundays, features six hours of history and tastings of local craft beers, ciders, and ales. The tour features three different microbreweries, one bar, and shopping opportunities sure to please all types of brewery aficionados.
True to its name, Mountain Wine Tours offers wine options as part of its "Wobbly Boot" tour as well. Guests visit the three wineries in the idyllic Queensland countryside of Moreton Bay and the Somerset Region. Enjoy both tastings and insights into modern methods and trade secrets that make the Aussie wine trade such a robust industry today. Guests conclude their six-hour tour with a microbrewery visit for locally crafted beers and ciders, then return to Brisbane City Center.
FIND & BOOK A HOTEL IN BRISBANE TODAY
XXXX Brewery Tour
XXXX Brewery Tours feature a 90-minute journey at a single destination – Queensland's 140-year-old XXXX Brewery. Guests learn world-class brewing methods and the technique for pouring the perfect glass of XXXX as they tour the facility. Witness the machinery that brews and bottles XXXX before visiting the Packaging Hall, where guests watch as thousands of bottles of the iconic brew are distributed. The tour concludes with a guided tasting session and a gift shop visit for XXXX souvenirs. This unparalleled behind-the-scenes walkthrough provides visitors with some of their most unique memories from a trip to Brisbane.
FIND & BOOK A HOTEL IN BRISBANE TODAY
Dave's Beer Tasting & Brewery Tours
Dave's Beer Tasting & Brewery Tours combine food, drink, history, and culture for one of the most robust tasting experiences available in Brisbane. Guests choose between a partial day of highlights or a full day of beer tasting and a behind-the-scenes look at the brewing process. Dave's focuses on an inclusive tasting experience that emphasizes the craftsmanship of Australia's local producers.
Dave's also partners with Hop On Brewery Tours to bring guests the "Best Brisbane Beer Tour," featuring craft breweries at some of Brisbane's leading inner-city destinations. Brisbane's vibrant and diverse neighborhoods provide unique backdrops for each portion of the tour, which features at least one brewery visit and insights from local experts.

Similarly, Dave's and Hop On partner to bring guests the "Taste of Tamborine" tour. This experience takes guests outside of urban Brisbane to the fresh air and farmhouse hospitality of the Tamborine Mountain region south of the city. Guests enjoy a wide range of beer styles and flavors while exploring the lush countryside and viewing the day-to-day activities of a busy brewery.

Dave's also provides its "Coldie on the Goldie" tour, where guests ride an air-conditioned van to Gold Coast and see one of three original, iconic, and fully operational Gold Coast craft breweries. Half-day options are also available via the "Quickie on the Coast" tour, as well as the "Dash of Brisbane" tour in the city. Each includes a visit to two breweries and a stop at a local craft beer bar.
FIND & BOOK A HOTEL IN BRISBANE TODAY
Brisbane Brewery Tours | Unique Options
Interested in a longer Brisbane brewery tour experience? Local options include two-day trips for more in-depth experiences across more of Brisbane's geography. Bums On Seats Queensland takes travelers on a two-day tour, simplifying travel arrangements for visitors looking to explore a wider area. Starting at XXXX Brewery, visitors also enjoy a winery tour of the Tamborine Mountain area the next day. This combines multiple experiences into a single package for a more consistent tour experience. As part of Australia's iconic culture, Brisbane brewery tours are included in other tourist options as well.
Brisbane By Bicycle launches travelers on the dedicated cycle paths along Brisbane River to witness the natural and architectural beauty of the area. The trip concludes at the XXXX Brewery for food and tastings before guests are returned to the city's central business district.

A variety of other tourist options include visits to local breweries and bars featuring leading craft brews from the area as well. These may come as part of week- or even month-long tour options or as part of variety-filled cultural and dining tours. Be sure to look into options that include Brisbane brewery tours and other brewery tours across the region and the country. All of these options are indicative of the cultural importance craft brews have in Brisbane and all Australian society.
FIND & BOOK A HOTEL IN BRISBANE TODAY
A Unique Way to See Brisbane
Whether you're from the local area or visiting from abroad, Brisbane brewery tours offer a unique way to get acquainted with this lively city and the beautiful surrounding countryside. Take out the guesswork of your brewery experience as you're delivered right to the doorstep of the best destinations in the area. Fun, educational, and reliable, all of these immersive brewery tours combine refreshing libations with insightful commentary to give you the best brewery tour experiences Australia has to offer. Brisbane brewery tours are unique ways to strike up acquaintances, build memories, and form new friendships as well, no matter the length of your journey.
FIND & BOOK A HOTEL IN BRISBANE TODAY