One of the most colorful and diverse locales in Melbourne, Queen Victoria Market is the multicultural epicenter of the city, boasting traders and small businesses from a wide range of industries. The land has been the site of many different landmarks, but the market's heritage buildings have helped house the open-air market for nearly 140 years. Already one of Melbourne's most bustling areas with dining, street food, and nighttime entertainment, Queen Vic Market (as the locals call it) has just commenced a five-year $250 million precinct renewal project which will update infrastructure, add more open-air and public space, allow for more pedestrian and bicycle traffic and make the market more sustainable and eco-friendly for generations to come. But don't worry, even as the renewal project gets underway, Queen Victoria Market's small businesses will remain open to tourists and locals alike to shop until they drop.

Foodie Haven
Reminiscent of Le Marché Bastille in Paris or Pike Place Market in Seattle, Queen Victoria Market offers a feast for the eyes and the culinary-inclined. With rows upon rows of stalls, you'll be bombarded with the bellows and shouts of fishmongers and stall-holders selling everything from freshly-picked produce to meat and poultry, including organic meats.
In the Meat and Fish Hall, which was built in 1869, there are dozens of butchers and seafood stalls, most of whom have been in the market for generations upon generations. They sell all your seafood favorites including oysters, shellfish, crabs, prawns, crayfish, tuna, seafood from New Zealand, live seafood, and fish varieties which can be filleted or prepared however you like. Just be prepared for spruiking! Spruiking is the Australian word for loud chanting and yelling from showmen hawking their goods.

In the Dairy Produce Hall, you can find a variety of delicatessens, including farm-fresh, Greek, French, Polish, the world's first African Deli, Tribal Tastes, and one of the oldest cheese bells in the world, the meat-free Pavillion Select Produce. This hall also features a number of artisan bakeries with freshly-baked cakes, pies, and pastries, and specialty grocers selling herbs and spices, coffee and teas, cocoas, chocolate, ice cream, eggs, nuts, and traditional pasta.

The Fruits and Vegetables (H Shed) and the Organics and Fresh Produce Hall are, of course, where you can find the fruits and vegetables, including fresh and organic produce both seasonal and not, fruit juices, honeys, nuts, rare organic whole foods and health foods, and even naturally-grown bushfood made in Australia.
There are also numerous restaurants and cafes at Queen Victoria Market for all your gastronomic pleasures.
FIND HOTELS NEAR QUEEN VICTORIA MARKET
Foodie Tours
One of the best ways to get introduced to Queen Victoria Market is to take one of the Queen Vic Market Foodie Tours.
Queen Vic Market Ultimate Foodie Tour (open)
This two-hour guided walking tour takes you through the historical buildings to meet some of Queen Vic Market's beloved stall owners while you taste fresh produce and learn cooking tips. You get to sample an abundance of foods such as seafood, antipasto, cheeses, fruit, wine, and more. It also includes a Market shopping bag and a $5 Market voucher good for any stall.
Tuesday, Thursday, Friday, Saturday – 10am
Adults are $79, ages 5-14 are $49, and ages 0-4 are free
You can book directly online and save $10
Queen Vic Market Ultimate Foodie Tour (private group)
Same as the open group tour mentioned above except for private groups with a minimum of 10 people.
Tuesday, Thursday, Friday – 9am or 11am or as requested
$65 AUD per person, minimum of 10
Queen Vic Market Discovery Tour (private group)
This is a relaxed one-hour guided walking tour, and it includes a Market shopping bag, hot jam doughnut, and coffee voucher which you can use at any of the Market cafes.
Tuesday, Thursday, Friday – 9am, 10am, 11am
$29 AUD per person, minimum of 15
FIND HOTELS NEAR QUEEN VICTORIA MARKET
Shopping & Things to Do
Queen Vic Market is much more than just food! There are a number of specialty shopping stalls including local artists selling their art and handicrafts, florists, gardens, and nurseries, hardware, beauty and cosmetics, kitchen & homewares, pets & livestock, souvenirs and antiques, replicas & collectibles, signs, jewelry, bookshops, kitchen gadgets, caricatures, frames, soaps, engraving, photographs, voodoo dolls, sports goods, technology, toys, gifts, stationery, and even a barber. There's not much you can't find in the stalls of Queen Victoria Market!
Festivals, Workshops & Nightlife
Queen Victoria Market hosts a range of festivals, specialty markets, and workshops. Every Wednesday night during the summer months, the Night Market is open with live music, bars, dining, and entertainment.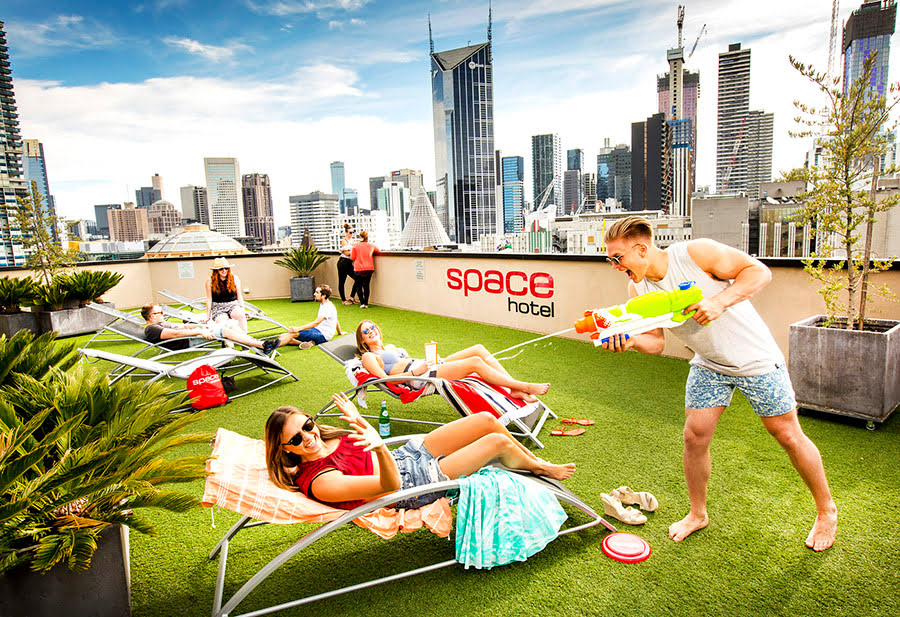 FIND HOTELS NEAR QUEEN VICTORIA MARKET
Getting There
Getting to Queen Victoria Market is easy whether you're driving a car or taking one of Melbourne's public transportation options.
Car: There is plenty of parking available on Queen Street or in the Queen Victoria Market Parking lot on Franklin Street.

Bus: Lines 235, 546, and 605 will take you close to Queen Victoria Market.

Train: Alamein, Belgrave, Hurstbridge, Lilydale, and Pakenham lines all stop near Queen Victoria Market. The closest stations are Melbourne Central and Flagstaff Stations, and you'll walk north along Elizabeth Street or William Street for about seven minutes.

Yarra Tram: Tram lines 19, 57, 58 or 59 all stop nearby and depart every 5 minutes.

Regional Train or Airport Shuttle: Go to Southern Cross Station, and then walk 15-20 minutes.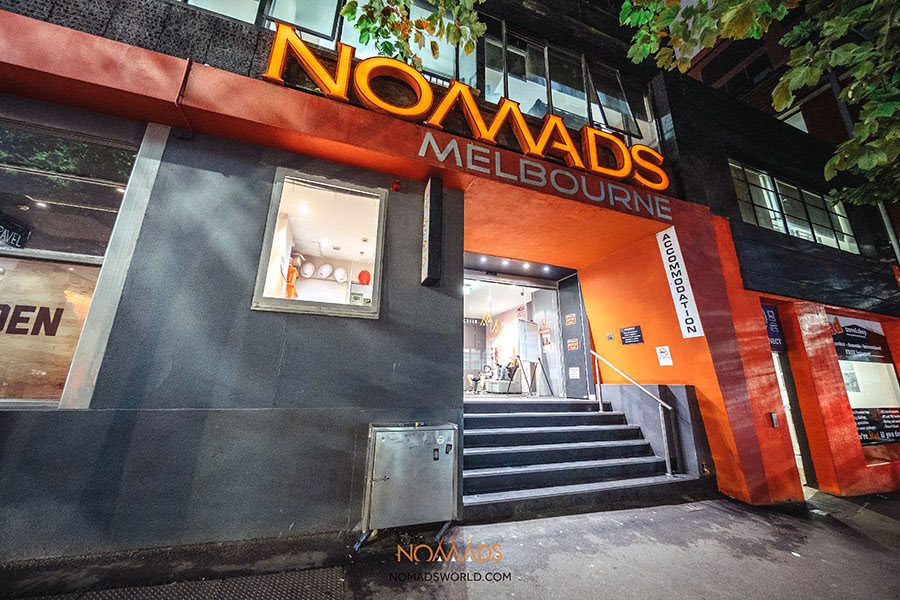 FIND HOTELS NEAR QUEEN VIC MARKET