Situated just across the bay from downtown Sydney is where visitors will find Taronga Zoo Sydney. The zoo is nestled among several natural recreational areas, historic campsites, and who could forget the beautiful coastal waters of Port Jackson's Bay. Taronga Zoo Sydney is the largest zoo in Australia and has been open to the public since 1916, making it one of the longest running zoos in the world. It is home to a vast assortment of wildlife from Africa, Asia, the Americas, Europe, and Australia providing guests with the opportunity to learn about animals that they otherwise do not get to see everyday. Taronga Zoo Sydney provides an enriching experience for guests of all ages. Here is a complete guide to everything you need to know about Taronga Zoo Sydney.
Tickets & Hours for Taronga Zoo
Planning a trip to Taronga Zoo Sydney while you are visiting Sydney? The zoo is open everyday of the year from 9:30am to 5pm. Tickets can be purchased at the zoo's website or at the gate once you arrive. Admission is $44.10 for adults and $26.10 for kids between the ages of 4-15. Kids under the age of 4 years of age get in for free. For larger families, consider purchasing a family pass to save money. There is parking available at the zoo.
FIND & BOOK A HOTEL IN SYDNEY TODAY
Exhibits at Taronga Zoo
The mission of Taronga Zoo Sydney is rooted in wildlife conservation and rehabilitation efforts. This zoo is home to over 350 species of animals, making it a great educational activity for families. In all, there are over 4000 animals that can be observed and they are housed in a variety of exhibits that mimic their natural habitats. Here is a closer look at some of the exhibits you can check out while visiting Taronga Zoo Sydney.
Sumatran Tigers – A beautiful and regal species, the Sumatran Tigers are located within the Tiger Trek exhibit at the zoo. Tiger Trek is an expansive nature area where they can hunt and play like in the wild.
Asian Elephants – Weighing in at up to 5,400 kg, the Asian elephants at Taronga Zoo are friendly creatures that love to show off for visitors. Elephants are bred at the zoo to bring up the population numbers.
Meerkats – Watch the Meerkats frolic and play among their mob in the African region exhibit. These adorable little critters are quite the entertainers and are a popular species among kids.
Gorillas – A profoundly social beast, the gorillas are known to interact and put on a show for visitors. They are located in a special enclosure near the aviary.
Koalas – No trip to Sydney is a complete without seeing the Koala bears this region is known for. They are adorable and there are local experts on hand to clue you in to their daily lives.
Seals – Occupying their own zone at the north end of the zoo, seals have a sense of humor and are beloved by adults and kids alike. Watch them swim around the arctic pool and stick around for a live seal performance at the stage.
FIND & BOOK A HOTEL IN SYDNEY TODAY
Activities & Events at Taronga Zoo
The zookeepers and trainers at Taronga Zoo Sydney are all about educating visitors and they host daily shows and events that entertain and enrich visitors of all ages. While visiting the zoo, be sure take some time to learn more about the conservation efforts going on and how the zoo works to keep endangered species from going extinct. Many of the shows and programs are free to watch with paid admission into the zoo. Here is a look at some of the programs you can participate in while visiting.
QBE Free-Flight Bird Show – Take your seat in the bleachers and be prepared to watch exotic birds of prey fly all around you while a bird expert educates you about each species. The show is presented multiple times between the hours of 12pm to 3pm daily and is free for kids and adults. Condors, hawks, and cockatoos are just some of the birds you will get the chance to interact with.
ANZ Asian Elephant Keeper Talk – Want to learn more about some of the largest and most majestic animals of the wild? Join the caretakers at the elephant exhibit where you will get to watch adult and juvenile elephants play as the keeper talks about their daily lives and how they behave in the wild. This show is free with paid admission into the zoo and happens at 1:30pm daily.
Seal Show – Playful and curious, seals are one of the most social animals at the zoo and you will get to watch them eat fish and play with caretakers at the Seal Show. This show is located at the arctic pool enclosure and is presented daily at 11am and 2pm. The show is free with paid admission into the zoo.
Giraffe Keeper Talk – Learn more about the tall and lengthy Giraffes of the African Savanna with an expert zookeeper in the African enclosure. You will find out why their necks are so long and why they typically roam with zebras in the wild. The Giraffe Keeper Talk occurs daily at 1:30pm and the show is free with paid zoo admission.
Farm Feed – Head over to the farm and watch the zookeepers feed the farm animals while you interact with them. This is a great activity for kids and adults. Farm Feed occurs daily at 2pm and the show is free with paid zoo admission.
The Centenary Theatre – Need a break from walking? Head over to The Centenary Theatre and watch the short-film documentaries playing all day. You can sit down and view as many or as few as you like. Featured shows include documentaries about nocturnal zoo animals, bugs, birds, and carnivorous animals in the wild. The films start at 10am daily and run for about four hours. This show is free with a paid zoo admission.
FIND & BOOK A HOTEL IN SYDNEY TODAY
Best Time of Year to Visit Taronga Zoo
The best time of year to visit Taronga Zoo Sydney is from September-November and then from March-May when the weather is mild. These are the months of the year when tourism is booming and the temperatures range in the high 70s. Sydney is located in the southern hemisphere, so its winter and summer seasons are opposite of those in the northern hemisphere regions of the world. During the tourism season, you are likely to experience larger crowds and will pay a bit more for your travel costs. Low season runs from December-February and then again from June-August. Temperatures during this time of year are colder and there is a higher chance of rain in the region; you will pay less for hotel accommodations and transportation to get to Sydney.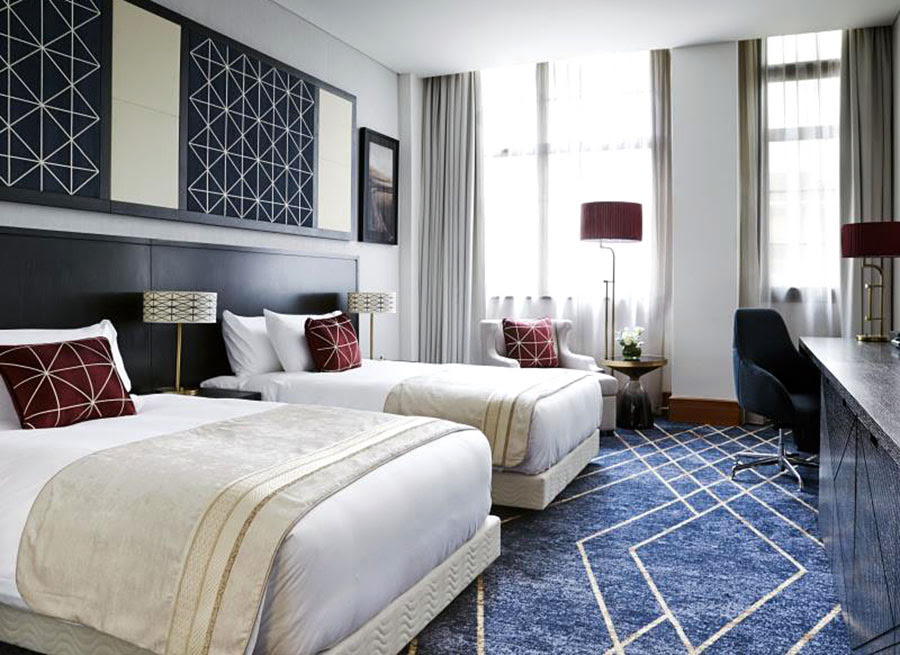 FIND & BOOK A HOTEL IN SYDNEY TODAY
Dining and Shopping at Taronga Zoo
Exploring Taronga Zoo Sydney can make you work up a serious appetite! When you are ready from a wildlife viewing break, Taronga Zoo Sydney has wildlife inspired dining options that will provide you with the fuel needed to continue on your adventure. Here is a look at the eateries located within the zoo.
Taronga Food Market
Taronga Food Market is located within the zoo and offers an assortment of cold sandwiches, burgers, fries, snacks, coffee, and cold beverages that appeal to even the most picky eaters. This food market has special menu items that are kid-friendly and most food items are served up in eco-friendly packaging. At night, this restaurant hosts private events and celebrations.
Forage & Graze
Forage & Graze is located near the entrance to Taronga Zoo Sydney and doles out a delicious assortment of casual breakfast, lunch, and dinner options. It is a great choice for dining before you begin your zoo adventure or after you are all finished. You will find an assortment of pastries, deli sandwiches, snacks, wraps, coffee, and other beverages. This restaurant opens at 9am and you do not need a zoo ticket to eat here.
The View Restaurant
Hosting a special event at Taronga Zoo Sydney? The View Restaurant is a fine dining hot spot located within the zoo where you can treat your guests to gourmet food and beautiful views of the animal exhibits. Guests will get the opportunity to watch wildlife as they dine. The View Restaurant features a rustic vibe which pairs perfectly with the food and cocktails doled out to your guests.
FIND & BOOK A HOTEL IN SYDNEY TODAY