Shopping in Bali is both an adventure in tradition and a discovery of culture. Whether bargaining in local markets or hunting down the ultimate designer handbag sale, your shopping experience is guaranteed to include scores of traditional handicrafts, antiques, artwork and jewelry, charming boutiques and mega shopping malls. The best shopping spots in Bali open early and close late, and some never close at all!
AGODA EXTRA: Jewelry-making is an integral piece of Bali culture. Goldsmith and silversmith skills are passed down through generations of families. Custom jewelry shops and classes have popped up across the island, but the most concentrated clusters of Balinese jewelers are in Ubud and Sanur.
Source: Bali Kids Guide
1. Enjoy luxury shopping & ocean breezes at BEACHWALK SHOPPING CENTRE
Luxury shopping draws loads of visitors to Beachwalk Shopping Centre, and the five-star view and on-site activities are why this open-air, seaside shopping resort's motto is "Bali Starts Here." A modern take on traditionalism, the thatched-roof complex not only overlooks Kuta Beach, but it also contains a cloth museum, a children's play area and even a daycare. Buy traditional batik clothing at the heritage textile boutique Batik Danar Hadi, or catch a cultural dance performance in front of a musical fountain. End the day inhaling ocean breezes at sunset while dining on international or local cuisine in an open courtyard.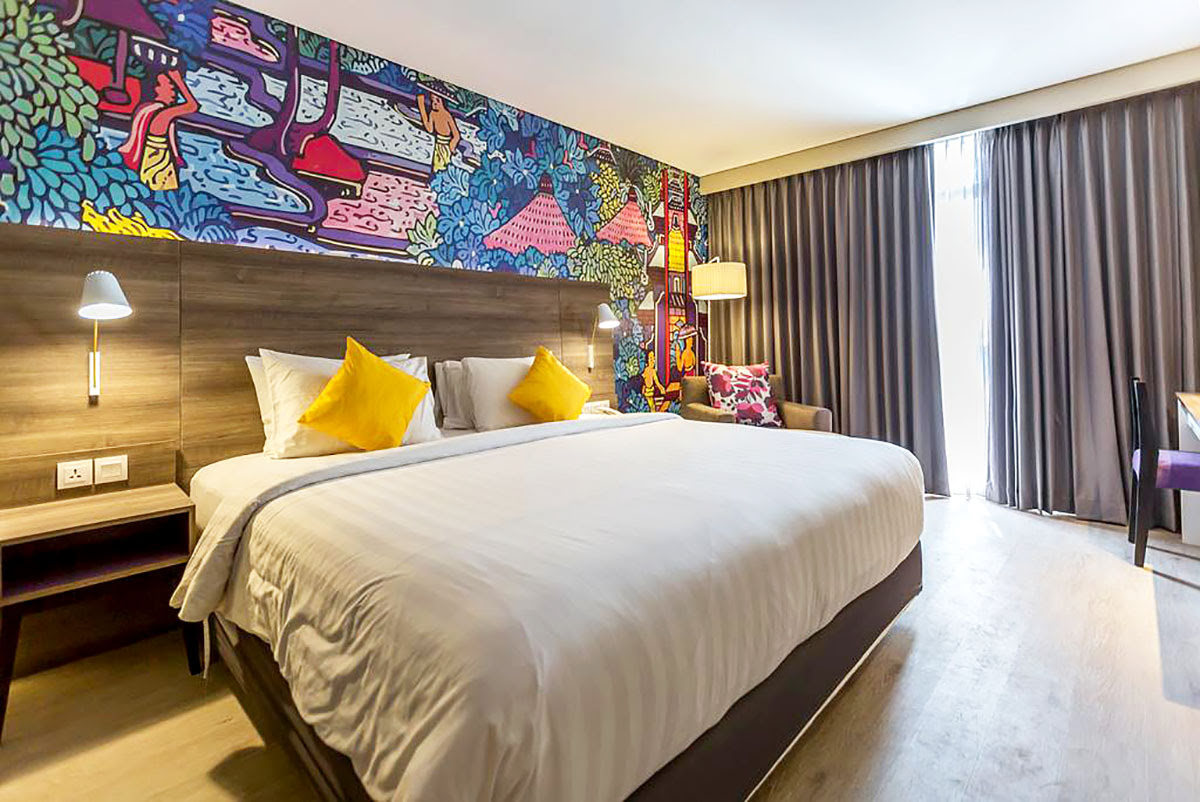 FIND 5-STAR BALI HOTELS & RESORTS IN KUTA
2. Shop for handbags & Indonesian clothing at UBUD ART MARKET
Wrap yourself in color with a leisurely stroll through one of Bali's most noted day markets, where ikat and batik clothing are plentiful, and bargaining for Balinese paintings, woven baskets and wood carvings is highly expected. Located in the heart of Ubud, just opposite Ubud Palace, Ubud Art Market, with its rows of handbags, jewelry, traditional clothing and quadruple-colored Bohemian skirts, was featured in the movie "Eat, Pray, Love." The market is open from about 6 a.m. to 6 p.m. daily and known by locals as Pasar Seni Ubud.
FIND 5-STAR BALI HOTELS & RESORTS IN UBUD
3. Shop for Bali spices & flowers at PASAR SINDU night market
Liven up when the sun goes down with traditional shopping in a modern setting at Pasar Sindu in Sanur. While the popular market near Sindhu Beach is open during the day, the shopping party doesn't really rev up until evening time, when vendors open their jam-packed stalls, and food carts roll in by the dozens. Bargain for everything from local spices and handmade textiles to kitchenware and native flowers.
FIND 5-STAR BALI HOTELS & BEACHFRONT RESORTS IN SANUR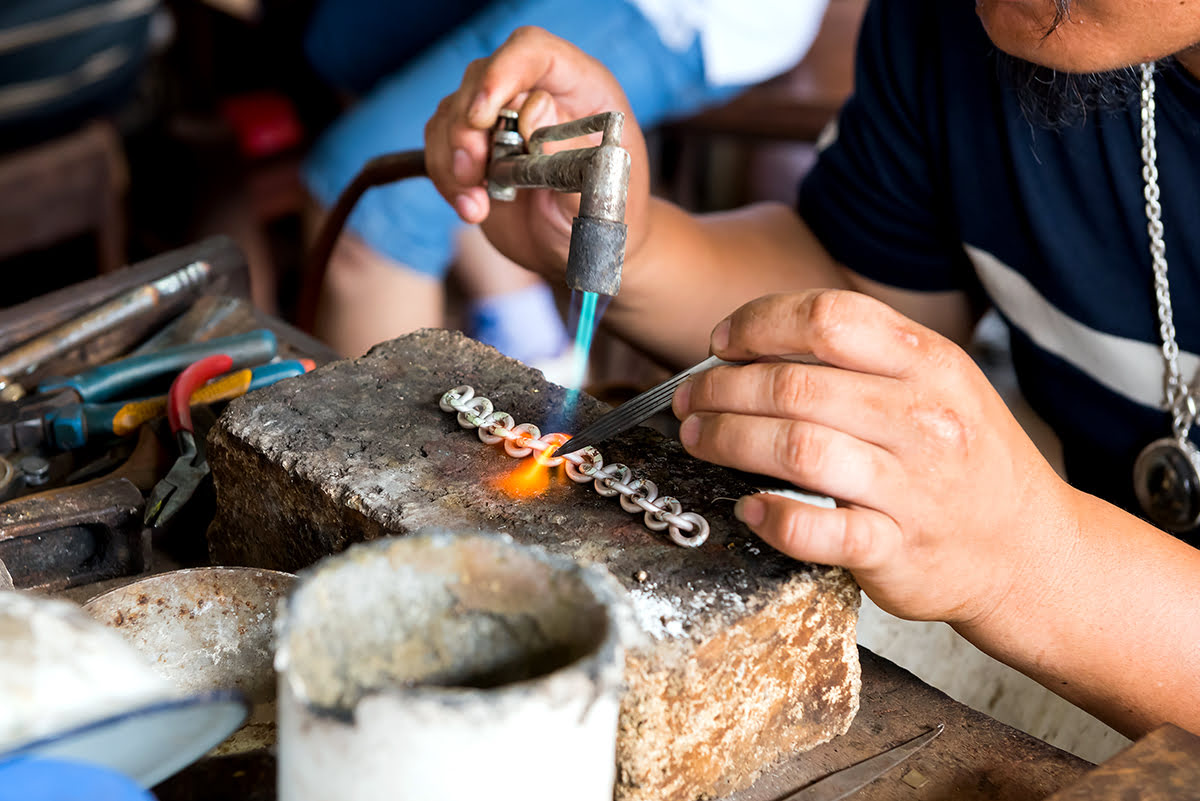 4. Learn tricks of the trade from a silversmith & create custom jewelry at STUDIO PERAK, Ubud
Create your own unique ring or pendant in a half-day workshop at Studio Perak, or sift through hundreds of carefully crafted silver and gold pieces at this fair trade studio, where Balinese jewelry is produced by hand all day, every day. Check out the studio's Bohemian, Nature, Urban Chic and Jewelry for the Spirit collections, each designed by founder Ketut Darmawan, whose studio has expanded since 2001 to include more than 20 local Balinese silversmiths and two storefronts in central Ubud.
FIND BUNGALOWS & JUNGLE RESORTS IN UBUD
5. Spice up your trip with Indonesian island favorites at BEDUGUL TRADITIONAL MARKET (PASAR CANDI KUNING)
Situated between Bratan Lake and Bali Botanic Garden in Bedugul, Bedugul Traditional Market is Central Bali's one-stop shop for local fruits and vegetables, native plants, flowers and Balinese spices by the bagful. Pick up packages of nutmeg, pepper, paprika and turmeric, or explore colorful arrays of produce stalls showcasing the island's most succulent fruits and vegetables. Wander deep into the market to find unbeatable deals on handmade arts and crafts, handbags and jewelry, and Balinese traditional clothing.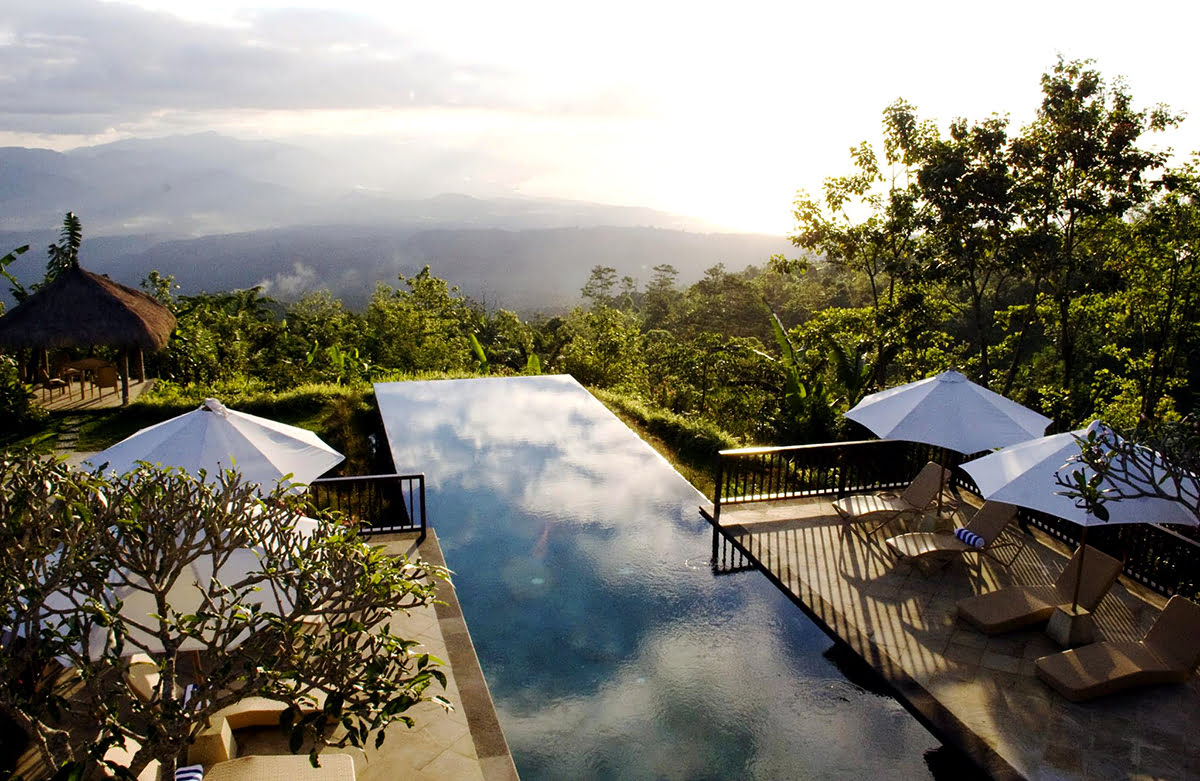 FIND PRIVATE VILLAS & JUNGLE RESORTS IN BEDUGUL
Explore Agoda's Homestays & Vacation Rentals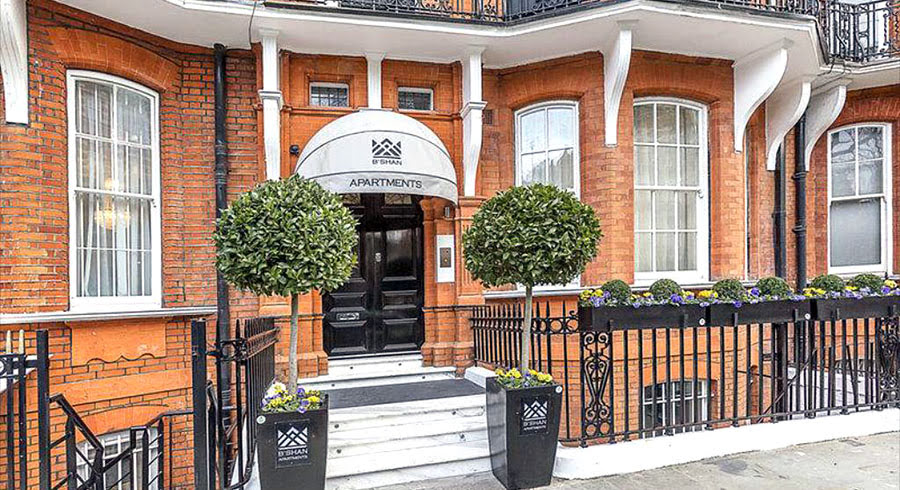 Apartments
107,455 properties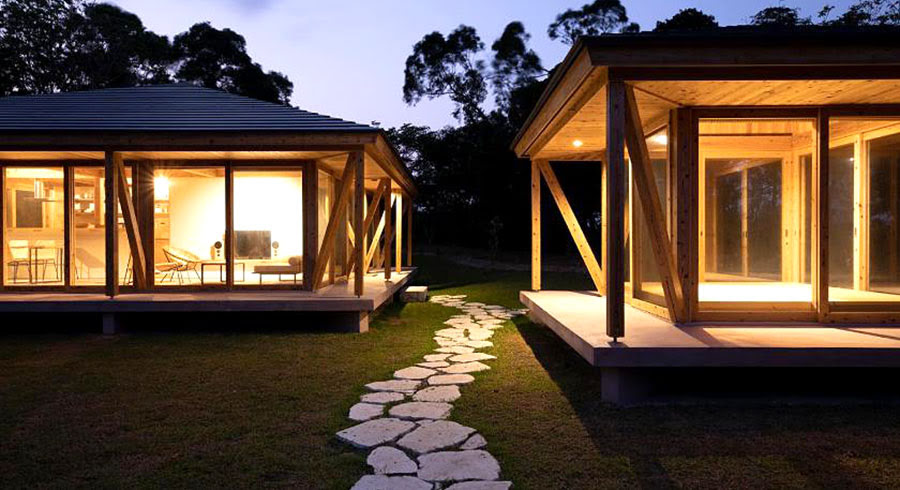 Vacation Rentals
517,703 properties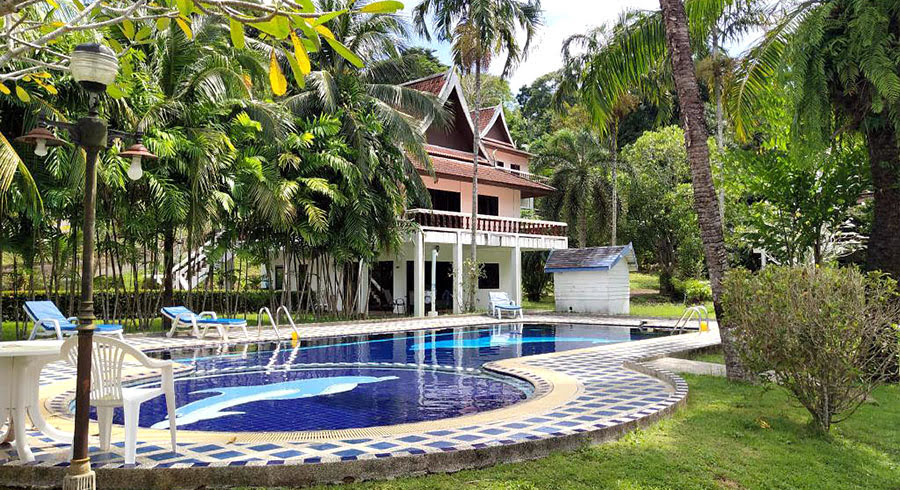 Private Villas
181,167 properties
Bungalows
8,801 properties