If you're looking to take your taste buds on an adventure through the many facets of Japanese cuisine, look no further than the Kyoto food scene. An integral aspect of Kyoto's rich history is its wide array of traditional culinary experiences that range from multi-course meals and home-style cooking to classic vegetarian dishes mastered by Buddhist monks.

Kyoto Food Guide | Etiquette & Best Practices
Before we get to the delicious part, let's go over a few "rules of the road" for enjoying Japanese cuisine. Whenever you're traveling through unfamiliar territory, or experiencing a new culture, it's important to learn the basic ins and outs of local etiquette. Learning and adhering to these will keep you from sticking out like a sore thumb, and give you the tools you need to build respectful relationships with the locals. The tips below should set you up for success throughout your Kyoto food adventure.
Do not litter at any time. Throughout Kyoto, you'll find that there are a number of street food vendors selling can't-miss dishes. When you indulge in these, make sure you properly dispose of any rubbish in the designated receptacles near the vendor. The Japanese strongly value hygiene and cleanliness, so littering is heavily frowned upon in this culture.
Don't walk around while eating. If you visit a street food vendor, stay where you are to consume your purchase. Walking while eating is considered a potential liability in Japan, in addition to being seen as just generally impolite.
No need to tip your servers. In fact, we recommend you don't, as it may be taken as an insult. Tipping implies that you paid to have good service, but in reality, Japanese waiters pride themselves on providing high quality service at all times.
If you pay your tab in cash, resist the urge to count back your change. Trust is a tenet of Japanese culture, and double checking your change for accuracy is insulting, as it's seen as a sign of distrust.
Should you visit any local grocers or markets with the intention of purchasing cooking ingredients, we recommend that you double check your hotel's policies about bringing outside food or drink in. Of course, most accommodations that include a kitchen expect you to use it, but it never hurts to double check — especially if any of your ingredients are alcoholic.
Practice good chopsticks manners. Chopsticks are not to be used to stab/skewer food, but to pick food up and bring it to your lips. Do not place your chopsticks in your mouth or lick them. It is considered poor hygiene and impolite to share chopsticks, pass food from your chopsticks to another person's chopsticks, or use chopsticks to move dishes around on the table. Also, avoid leaving your chopsticks pointing straight up in your dish, as this is something that is done as a religious practice when presenting a dish as an offering to the dead. Do not point at anyone or anything with your chopsticks, as this is considered rude and aggressive behavior.
Do not use your pointer finger to point at anyone or anything. As stated above in the chopsticks example, the act of pointing is considered aggressive and offensive behavior in Japan. Should you need to physically gesture to anything, use an open hand, as this is a softer gesture.
When it comes to soy sauce, use sparingly. It is best practice to dip your food into the soy sauce dish, rather than pouring the sauce over your food.
Whenever you're eating a noodle-based dish, feel free to slurp your noodles. This is considered a compliment to the chef and an indication that you're enjoying your meal, so don't hesitate to slurp yourself silly.
Don't pour your own beverages first, and don't make your travel companions pour theirs, either. It is customary in Japan to pour one another's drinks as a show of respect and a polite act of service. Remember, if you're consuming alcohol, the legal drinking age is 20 in Japan.
If you are served complimentary green tea with a meal, do not add cream or sugar, as this is considered impolite and the tea is meant to be taken precisely how it is served.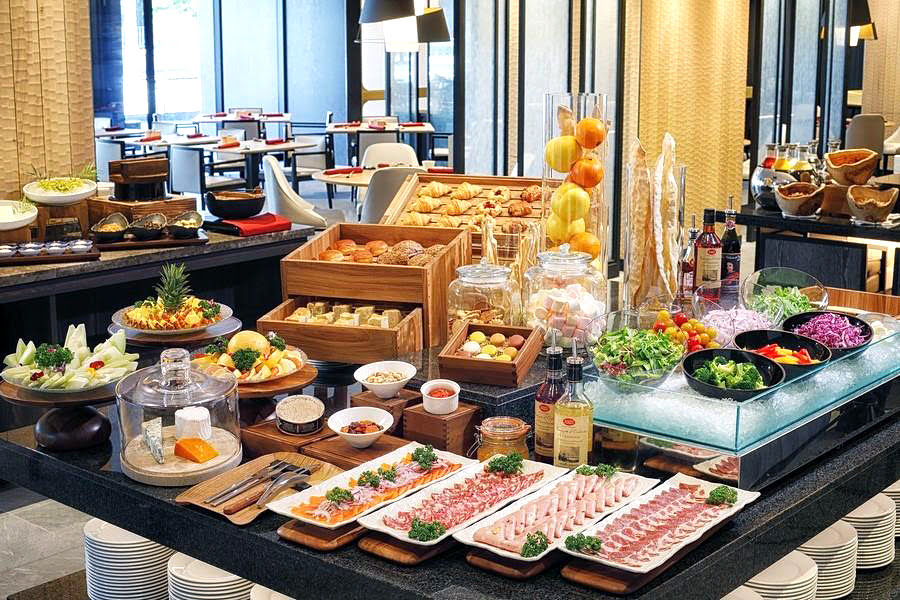 FIND & BOOK A HOTEL IN KYOTO TODAY
Kyoto Food Guide | 1. Okonomiyaki Katsu
Said to be the warmest, friendliest dining experience in Japan, Okonomiyaki Katsu receives rave reviews from previous guests and is one of the top-rated restaurants in Kyoto.
Conveniently located just a six-minute walk from the Ryoanji mae bus stop, Okonomiyaki Katsu is still owned by the same lovely couple who established it 26 years ago, in 1994. Being family-owned, its hours are a bit limited and it is closed in the afternoons, but this restaurant's relaxed, homey atmosphere is well worth arranging into your itinerary.
Okonomiyaki Katsu hours
Sunday: 11:30 a.m. to 1:30 p.m., 5:30-9 p.m.
Monday: 11:30 a.m. to 1:30 p.m., 5:30-9 p.m.
Tuesday: 11:30 a.m. to 1:30 p.m., 5:30-9 p.m.
Wednesday: 11:30 a.m. to 1:30 p.m., 5:30-9 p.m. (closed every third Wednesday)
Thursday: Closed
Friday: 11:30 a.m. to 1:30 p.m., 5:30-9 p.m.
Saturday: 11:30 a.m. to 1:30 p.m., 5:30-9 p.m.
Okonomiyaki Katsu is a small shop that consists of two tables, each of which can seat four or five people. These tables are low to the ground and sit atop tatami mats (soft mats used as traditional Japanese flooring) with cushions at each seat for added comfort. At these tables, you will be eating while seated on the floor in traditional Japanese fashion. It is best practice in formal situations to sit in seiza position, kneeling on your cushion with your legs together and the tops of your feet flat on the floor. In casual settings, it is generally acceptable for males to sit on their bottoms with their legs crossed, and for females to sit on their bottoms with their knees together and both legs to one side. If you prefer a more Western or modern seating option, there is also a counter with stools that can seat up to five individuals.
This shop's menu is available in English, plus the owners speak English, making it ideal for those who are less fluent in Japanese. Its portion sizes are generous, the pricing is quite reasonable and they have been known to keep delightful Belgian beers on the menu. There are even vegetarian and vegan options available. The owners are very accommodating to visitors. They are happy to explain aspects of the menu and are even known for showing foreigners the proper way to eat the traditional Japanese cuisines offered at Okonomiyaki Katsu.
Fan-favorite dishes
Okonomiyaki — This dish, the name of which literally translates to "grilled as you like it," is a Japanese savory pancake that typically consists of flour, eggs, shredded cabbage, meat or protein, and a variety of different toppings and condiments.
Yakisoba — Though this dish's name translates to "fried buckwheat," it is actually a noodle dish made from wheat flour. In addition to noodles, traditional yakisoba includes finely diced pork, carrots, bean sprouts, and other vegetables. Then, the dish is flavored with yakisoba sauce, which is said to taste fairly similar to Worcestershire sauce.
Check In to Yutaka, Step Out to Kyoto
FIND & BOOK A HOTEL IN KYOTO TODAY
Kyoto Food Guide | 2. Menya Inoichi Hanare
If you're on the hunt for delicious Japanese ramen, Menya Inoichi Hanare is a must-visit. Past visitors sing the praises of Menya Inoichi Hanare as having some of the best ramen available in Japan. Featuring a cozy dining space that seats only about 10-12 people, this spot is uniquely known for its low-fat broth, which is made using dashi stock. Dashi stock is a fish-based stock made from katsuobushi, which is tuna that has been dried, fermented, smoked 12-15 times and then shaven into thin flakes. In addition to the ramen, a few much-loved aspects of Menya Inoichi Hanare's menu include their homemade noodles, made primarily from Hokkaido wheat, their authentic tofu, and the delectable tofu pudding with kuromitsu, a Japanese sugar syrup referred to as "black honey." Be aware that the side of tofu will be the only truly vegetarian option here, as all the ramen broth is made using dashi stock. However, this is the perfect pick for any pescatarian or meat-eating foodies out there.
Menya Inoichi Hanare is located just a six-minute walk from Shijo Station and is open most days from 11:30 a.m. to 2 p.m., then reopens from 6-10 p.m. Its menu is available in English, and much of the staff speaks English, making it a convenient and accessible stop for those without a strong grip on the Japanese language. Keep in mind that Menya Inoichi Hanare's popularity may result in a wait before being seated and served, but the staff is highly accommodating and ensure the dining process is as efficient and enjoyable as possible.
FIND & BOOK A HOTEL IN KYOTO TODAY
Kyoto Food Guide | 3. Nishiki Market
If you're interested in trying out a wide range of delicacies in a short time frame, you'll want to pay a visit to Nishiki Market. This 400-meter covered street features well over 100 food stalls, so there is a wealth of culinary experiences for every budget and preference. From sit-down restaurants, to takeaway grocers, to quick bites for eating right there at the stall, Nishiki Market is a can't-miss stop. In fact, many vendors give out free samples, so make sure you leave room in your stomach to taste test a myriad of options.
Conveniently located just a five-minute walk from Shijo Station, Nishiki Market's hours are as follows:
M-F: 9 a.m. to 5:30 p.m.
Sat: 9 a.m. to 4:30 p.m.
Sun: Closed
Please note that not all vendors hold to the exact same hours as the market itself. If you have your heart set on a specific vendor, we recommend checking the vendor's hours prior to your visit.
Kyo Yasai Kanematsu — If you're on the hunt for picture-perfect produce to add to your fave recipe, Kyo Yasai Kanematsu's got you covered. Here, you'll find displays stacked high with the best quality goods local, Kyoto-area farmers have to offer. According to previous customers, though, the high quality may come with a slightly higher price tag than you'd find at grocers selling fare that is not sourced locally.
Kimura Fresh Fish — Delight your senses with some of the most delicious, freshest fish you'll ever taste at Kimura Fresh Fish. Offering everything from squid, to lionfish, to sea urchin, this stall has both sit-down and quick-bite options available to customers.
Oysters at Watahan — We'll give you three guesses as to what this spot is known for, and the first two don't count. Oysters at Watahan is a must-visit spot for, you guessed it, oysters. This spot offers what may be the largest, creamiest oysters you'll ever encounter, and has a sit-down spot to eat right there at the stall. Another delicacy to try here is fugu, which is the Japanese term for cooked pufferfish. Did you know the pufferfish is one of the most poisonous animals in the world? Don't worry, though — experienced chefs know how to remove the poisonous bits prior to cooking. People do say, though, that eating fugu may have a slight stinging sensation.
Kai — If you've ever looked into Nishiki Market or Kyoto delicacies before, you've probably seen photos of tiny skewered octopi with inflated-looking heads. This dish is called tako tamago (which translates to "octopus egg"), and is prepared by stuffing the head of a glazed, grilled octopus with a hard-boiled quail egg. Though it's a bit odd to look at, tako tamago is definitely worth a try, and its oddness truly makes eating this dish a selfie-worthy occasion.
Karikari Hakase — Highly praised for their affordable and tasty takoyaki, Karikari Hakase is a fan-favorite stop at Nishiki Market. Takoyaki is an appetizer dish consisting of wheat flour that is rolled into balls and stuffed with octopus, pickled ginger, tempura and green onion. Then, the balls are glazed in mayonnaise and takoyaki sauce, which is said to taste much like Worcestershire sauce.
Tanaka Keiran — This is Nishiki Market's go-to stop for the classic Japanese dish called tamagoyaki. Tamagoyaki, which literally translates to "fried egg," is a sort of omelette made by rolling layers and layers of cooked egg together. Depending on its preparation and ingredients, the type of tamagoyaki you order may be savory, salty or sweet. Tanaka Keiran's eggs are sourced from hens that are fed the best powdered black beans in Japan, which impacts the nutritional nature of the eggs. Their tamagoyaki dishes are made using zero additives or chemicals, and are flavored using dashi stock, which is a fish-based broth, so if you are sticking to a vegetarian diet, you may want to seek out other options.
Tsunoki — After you're full from tasting your way around Nishiki Market, make sure you drop into the 200-year-old Tsunoki liquor store on your way out. Though your hotel restaurant may offer sake, for an authentic taste of premium, local brews, it is recommended that you pick up your own, and this is the place to do it. Sourcing primarily from local breweries, Tsunoki offers Japanese whiskey, beer and sake, which. Past visitors say the proprietor is known for going to breweries and taste testing every product before agreeing to sell anything in his shop, so you can be sure you'll find the highest quality here. We recommend that you double check your hotel's policies around bringing outside alcohol into your room before making a purchase, though.
FIND & BOOK A HOTEL IN KYOTO TODAY
Kyoto Food Guide | 4. Musashi Sushi
Musashi Sushi is much more than just a spot to try delicious sushi — it's also an exciting and entertaining cultural experience. This is one of Japan's many conveyor belt sushi (sometimes called "sushi train" or "rotation sushi") restaurants. Conveyor belt sushi restaurants are highly recommended for those traveling with children, as they tend to get a kick out of this unique experience. But it's not just for the kiddos — adult foodies speak highly of it too.
At Mushashi Sushi, dozens of plates of fresh sushi are placed on a conveyor belt that passes by every seat. Once you're seated, if you see a plate that strikes your fancy, just grab it from the belt and dig in. Can't find a plate of sushi that speaks to you? No problem. Customers can make special requests off the menu (which comes in English) and the chefs will craft your picture-perfect sushi right there on the spot. There are even a number of vegetarian and vegan options to choose from, including tofu and egg. At the very end of your meal, your bill will be tallied based on the number and type of plates you and your party grabbed from the belt.
How to get to Mushashi Sushi
Located just a three-minute walk from the Kyoto Shiyakusho-mae Station, Mushashi Sushi is open every day from 11 a.m. to 9:45 p.m., though it is worth noting that they stop allowing new customers to enter the restaurant at 9:20 p.m. If you're visiting around the New Year, keep in mind that their only official holiday, during which they are closed for the full day, is January 1.
FIND & BOOK A HOTEL IN KYOTO TODAY
Kyoto Food Guide | 5. Café Bibliotic Hello!
When you need some caffeine to put a little extra pep in your step, Café Bibliotic Hello! is the place to go. This café is known for much more than its playfully welcoming name: previous guests say its atmosphere can't be beat. Tucked away into a machiya, which is a traditional Japanese wooden townhouse, Café Bibliotic Hello! boasts warm design elements and a library of design books available for perusing. Its traditional wooden interior, exposed brick walls and catwalk-lined loft stacked high with books make it a photo-worthy stop for hip foodies.
What to try at Café Bibliotic Hello!
Fans speak highly of the fresh baked goods available at Café Bibliotic Hello!, including a number of savory and sweet rolls, croissants and muffins. Plus, espresso, lattes and mochas are available to quench that need for caffeine, though the drinks here a bit pricier than you'd find at a chain café. Keep in mind that this spot does have a one drink minimum policy, which means that each visitor must order a drink, so you cannot order just a food item with no beverage.
Located a quick, six-minute walk from Kyoto Shiyakusho-mae Station, Café Bibliotic Hello! is open almost every day from 11 a.m. to 11:30 p.m., but is closed on Mondays.
FIND & BOOK A HOTEL IN KYOTO TODAY
Kyoto Food Guide | 6. Gyoza Hohei
If you're getting ready for a night out in Gion, the geisha district of Kyoto, Gyoza Hohei is the perfect spot to fuel up on the best gyoza in town. Gyoza is the Japanese dish of fried dumplings, which are often called wantons or pot stickers in Western culture. These delicacies are usually in the shape of a half moon and can be stuffed with a number of different meats and veggies, often including pork and cabbage. They're typically cooked to be crispy on the outside and soft, juicy and delicious on the inside.
Gyoza Hohei is a popular spot for these delightful dumplings. It's frequented by foreign travelers and devoted locals alike, so don't be surprised if there's a waiting list to get in. If you want top-notch gyoza, though, it's worth the wait. Their menu is very limited, but the few types of gyoza they offer are cooked to absolute perfection. If you're concerned about too long of a wait to eat inside the restaurant, ordering from their takeout menu will likely save you some time, though you'll have to find a spot to eat it.
Though the majority of the spots on this list close fairly early, Gyoza Hohei is in the middle of a neighborhood known for its night life, so it's open quite late, making it an ideal stop for night owl foodies. It is open almost every day from 6 p.m. to 1 a.m., but is closed on Sundays, and is located a brisk three-minute walk from the Gion-Shijo Station.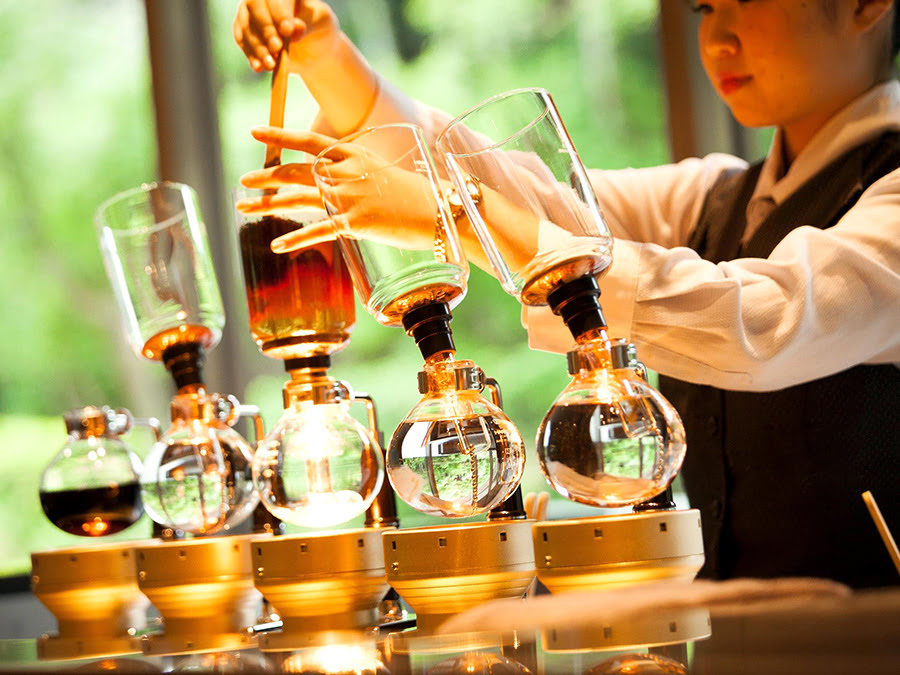 FIND & BOOK A HOTEL IN KYOTO TODAY
Kyoto Food Guide | 7. Adachi
Travelers who want to get a taste of obanzai, which is truly authentic, Kyoto-sourced cuisine, should prioritizing paying a visit to Adachi. In order for a restaurant's food to qualify as obanzai, more than half of their ingredients must be in season and native to Kyoto, either by way of production or processing. Adachi is known for its friendly, family-owned atmosphere — in fact, it has been passed down within the same family for four generations. It receives rave reviews from visitors all over the world. If you get a chance to stop in here, don't forget to sign the guest book, as it makes the owner's day to see another satisfied customer added to the list.
What to expect at Adachi
The menus are not available in English, but the owner speaks English and is patient and helpful in describing what options are available. When ordering obanzai at Adachi from the lunch menu, you will receive one main dish, which comes with rice and miso soup, and three side dishes of your choosing. Fan favorites include the chicken, tuna and salmon. This spot is also said to have some of the best sake around.
Adachi is open most days from noon to 2:30 p.m., then reopens from 6:30-10 p.m., but is always closed on Sundays. It is a fairly popular location, but unlike many local restaurants, this spot does take reservations if you want to avoid waiting in line. It is located a ten-minute walk from Nijo Station near the historic Nijo Castle.
FIND & BOOK A HOTEL IN KYOTO TODAY
Kyoto Food Guide | 8. Kyoto Kitcho Arashiyama
For foodies seeking a once-in-a-lifetime, all-out kaiseki experience, Kyoto Kitcho Arashiyama is the place to go. Keep in mind, though, that top-notch kaiseki comes at top-tier prices, so you'll have to be willing to make the investment in this immersive experience. Kyoto Kitcho Arashiyama is often praised as the most beautiful restaurant and dining experience in all of Japan. Located along the scenic Katsura River in the neighborhood of Arashiyama, just a six-minute walk from Arashiyama Station, Kyoto Kitcho Arashiyama flaunts a luscious garden and private dining rooms that allow for full views of the gorgeous grounds.
There are even dining options that offer the opportunity to be taken out on the river and served a portion of your meal, or simply drinks and snacks, on a boat. The boating excursion and private rooms are the highest-priced experiences available, but Kyoto Kitcho Arashiyama offers a range of other options as well. If you're looking for a less expensive kaiseki and Kyoto food experience, we recommend visiting this spot for lunch and choosing to sit at the counter, rather than booking a private room.
What is kaiseki?
Kaiseki is more than just a traditional Japanese dining experience — it is also truly an art form. Every kaiseki chef takes great care in the selection of every aspect of the meal, meticulously choosing everything from the local, in-season ingredients, to the dishes in which each course is served, to the way the ingredients are arranged. Kaiseki most often consists of at least five main courses — an appetizer, sashimi (bite-size pieces of raw fish), a simmered dish, a grilled dish and a steamed course. Additional courses may be included, as determined by the chef and depending on the seasonality or availability of the ingredients.
Kyoto Kitcho Arashiyama is open most days from 11:30 a.m. to 3 p.m., and then reopens from 5-9 p.m. It is closed every Wednesday and during the New Year holidays of December 26-31 and January 4-9.
FIND & BOOK A HOTEL IN KYOTO TODAY