The centuries-old city of Kyoto, Japan, is teeming with must-see historical landmarks, immersive cultural experiences, enticing shopping areas and an endless supply of places to explore Japanese cuisine. With so many sights to see, it can be difficult to know exactly where to start and what to do in Kyoto. Get a head start on your itinerary with these top 8 attractions in Kyoto.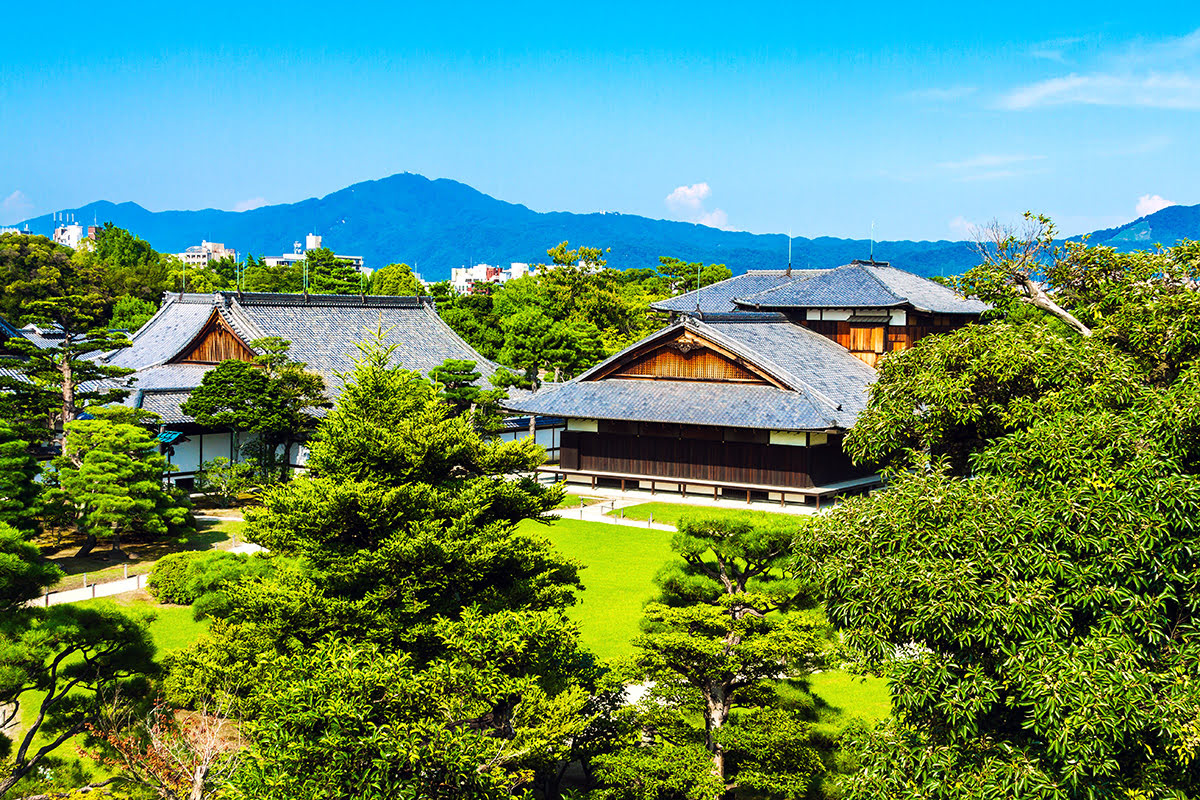 What to do in Kyoto | 1. Nijo Castle
One of the seventeen designated UNESCO World Heritage Sites in Kyoto, Nijo Castle's history dates all the way back to 1601, when its construction was ordered by Tokugawa Ieyasu, the founding father of the final feudal Japanese government. Its construction was completed in 1626, and it went on to serve as the primary Kyoto residence of the Tokugawa shoguns, who were the dictators over Japan from 1600 to 1868.
After the fall of Edo in 1868, Japan was restored to imperial rule, but Nijo Castle was actually given over to the Imperial Court in 1867. In the years that followed, the hollyhock crest of the Tokugawa family was removed from the grounds wherever possible. In its place, the imperial chrysanthemum was added to a number of sites. It wasn't until 1940 that the Nijo Castle grounds were opened to the public for tourism.
The historic grounds sprawl across 275,000 square meters of land. While 8,000 of those square meters are occupied by lavishly decorated buildings, the remaining land features lush gardens, groves, ponds and two moats with stone walls, which served as fortifications for the two palaces that were originally built upon the grounds.
Must-see spots at Nijo Castle
Ninomaru Palace, which is constructed almost entirely of Hinoki cypress, features incredibly detailed carvings, lustrous gold leaf accents and a number of paintings adorning sliding doors and walls.
Honmaru Palace, built in the architectural style of the late Edo period, features paintings by great artists of the time. The public is only allowed to enter this palace during special openings, but the gardens surrounding Honmaru Palace are well worth exploring.
Additionally, the castle grounds feature walking paths teeming with a variety of cherry trees, a plum orchard and a garden built for tea ceremonies.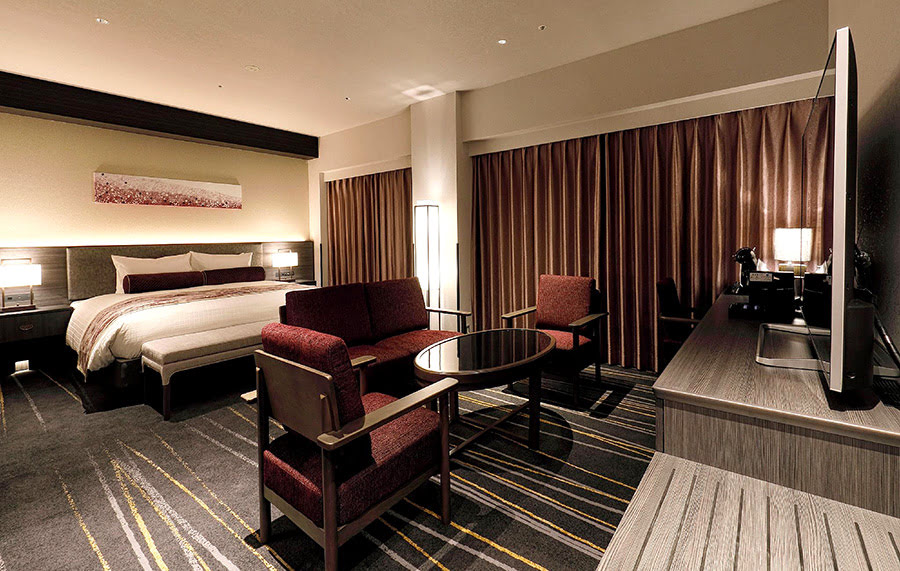 FIND & BOOK A HOTEL IN KYOTO TODAY
What to do in Kyoto | 2. Nishiki Market
When you've worked up an appetite from sightseeing, the place to fuel up on Japanese cuisine is Nishiki Market. Nishiki Market consists of a 400-meter covered street lined with well over 100 vendor stalls and shops. Peruse the historical Aritsugu shop, which was founded by one of the original knifemakers in Japan, and grab yourself a high-quality, intricately engraved knife as a souvenir. Additional shops include the Sugi Honey Shop, rumored to have the best honey in Japan, and Tsunoki liquor store, which features a wide variety of authentic local beer, sake and whiskey. Keep in mind, though, that the legal drinking age in Japan is 20.
What to eat at Nishiki Market
If you've ever researched Nishiki Market, you've likely seen photos of the Tako Tamago (which translates to "octopus egg") at Kai. These tiny octopi are a unique delicacy, made with a hard-boiled quail egg stuffed into their heads. The octopi are then glazed, grilled and skewered for convenient eating right at the stall.
Another well-known delicacy of the market is the fugu at Oysters at Watahan. This dish is actually fried pufferfish, which is a highly poisonous animal. On the whole, Japan consumes 10,000 tons of fugu annually, and only a few dozen people fall ill or die from eating it. Said to have a great taste and a slight stinging sensation, fugu is a much-loved dish at the market, so you will have to choose for yourself if it's worth the risk.
If you're on the hunt for ingredients to add to your own recipe, the fan favorite vendor is Kyo Yasai Kanematsu. A sprawling display of locally grown, in-season veggies can be found at this shop. Though the pricing may be a little steep, you can tell just from looking at the lush produce displayed here that it's the highest quality around.
Tips for a visit to Nishiki Market
When it comes to which cuisines to try at the market, the sky is the limit. But, before you start taste testing, it's vital that you stick to a few rules at the market to avoid sticking out like a sore thumb and ensure you don't insult any locals.
Do not walk around the market while eating, and do not stand on the street outside of the market to eat either. When you make a purchase from a food vendor, stay at the vendor stall to eat your purchase. Walking while eating is considered impolite and a potential liability for the market. If you are concerned about forgetting this rule, we recommend you choose a food vendor that provides a seating area.
Dispose of any rubbish in the proper receptacle near the vendor you purchased your food from, and whatever you do, do not litter. Littering is highly offensive behavior in Japanese culture. In fact, it is common practice for the Japanese to hold onto the trash they create throughout the day and dispose of it later at their own homes.
Be mindful of your chopstick use. Don't give your travel companions a bite of your food from the same end of your chopsticks that you've already used. Hygiene is very important in Japanese culture, and sharing chopsticks is seen as impolite. Also, do not use your chopsticks to point at anyone.
In fact, be careful not to point with your pointer finger, either. This gesture is considered threatening and aggressive, so if you must use a physical gesture to indicate direction, use an open hand.
If you make a purchase in cash, resist the urge to tip or to count your change. Trust is a tenet of Japanese culture, and counting back your change is a sign of distrust toward your cashier. Additionally, you may insult your server or cashier by tipping, as they may think you are implying their reason for giving you great service was only to get a tip.
If you're eating a noodle-based food, like ramen, don't hesitate to slurp your noodles. This is seen as a compliment to the chef and a sign that you're enjoying your meal.
FIND & BOOK A HOTEL IN KYOTO TODAY
What to do in Kyoto | 3. Kyoto International Manga Museum
A one-stop shop for all things manga, the Kyoto International Manga Museum is a must-visit for anyone interested in the origin and history of the highly popular Japanese graphic novels and comic books. This is also a great spot to stop and rest your feet a bit. This museum is set up much like a library, so you'll find many a reading nook, allowing you the opportunity to dive in deeper to the exciting literature.
Be aware, though, that the vast majority of the graphic novels you'll find here are entirely in Japanese, so you will need to have a firm grasp of the language if you'd like to read them. However, manga and anime fans still sing the praises of this museum, and you can even purchase a custom cartoon that will be drawn right on the spot as a souvenir before you leave.
FIND & BOOK A HOTEL IN KYOTO TODAY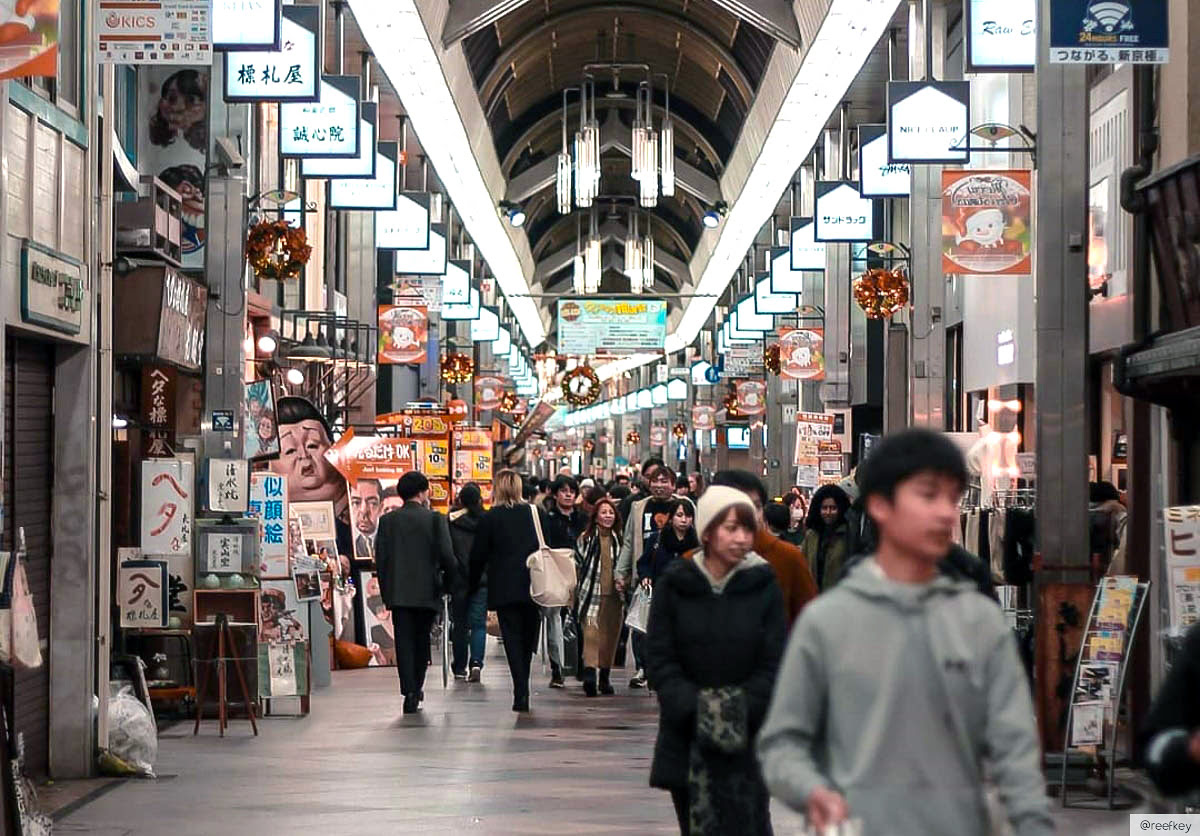 What to do in Kyoto | 4. Shinkyogoku Shopping Street
Much like Nishiki Market, the entirety of Shinkyogoku Shopping Street is covered, so it can be easily enjoyed rain or shine. Whether your fancy is shopping for fashion, housewares and souvenirs, trying out some local cuisine, or enjoying traditional forms of entertainment, this shopping arcade is sure to deliver.
Shops to peruse at Shinkyogoku Shopping Street
Caricature Japan
Ikedaya Flower Studio
Copo patterned sock shop
Crystal World
Hetana nameplate shop
Undefeated sports shop
Grizzly clothing
Stussy surf and skate shop
Lattice handbags and accessories
Perle women's fashion
Bentendo souvenirs
In the realm of entertainment, at Shinkyogoku Shopping Street you'll find a movie theater, Game Panic Kyoto and Kyoto Olympia. Game Panic Kyoto arcade features everything from music games to quiz games and offers some very fun prizes as souvenirs. Kyoto Olympia is a purikura shop. Purikura is a term for the much-loved Japanese pastime of taking pictures in a photo booth and using a touch-screen and stylus to edit and decorate the images to your delight.
FIND & BOOK A HOTEL IN KYOTO TODAY
What to do in Kyoto | 5. Higashi Hongan-ji Temple
Higashi Hongan-ji Temple, also known as the Eastern Temple of the Original Vow, is a Shin Buddhist holy place established by the shogun Tokugawa Ieyasu in 1602; though it was not constructed in the location it currently stands until 1658. It holds a tumultuous history, and has had to be rebuilt many times in the past centuries due to damage sustained in four disastrous fires.
A focal point of the temple grounds is the mausoleum containing the ashes of Shinran, the founding father of Shin Buddhism. If you travel to the center of the temple, you'll find Founder's Hall, which is one of the largest wooden structures in the world, built to enshrine an image of Shinran. As you explore the temple grounds, you will walk in the footsteps of many great Japanese philosophers, including Soga Ryojin, Kaneko Daiei and Haya Akegarasu.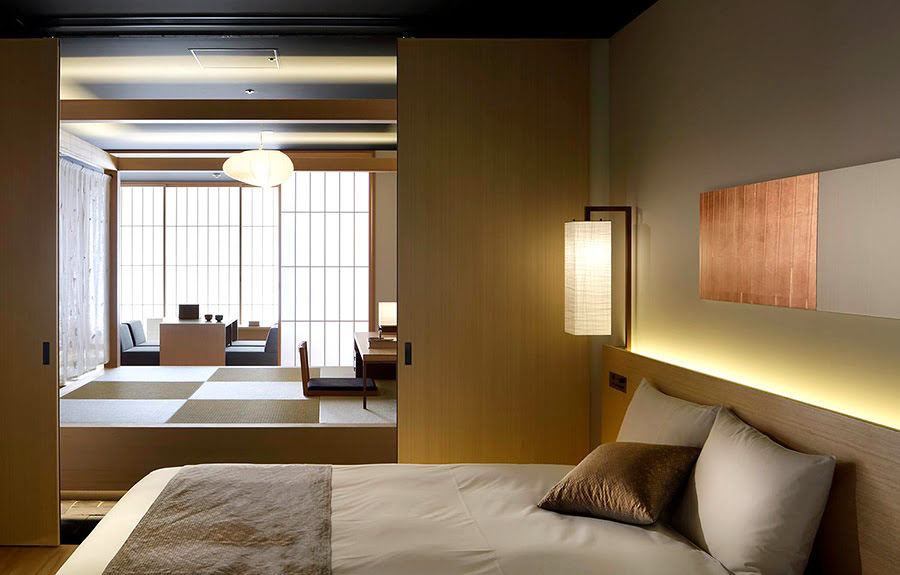 FIND & BOOK A HOTEL IN KYOTO TODAY
What to do in Kyoto | 6. Shosei-en Garden (Kikoku-tei Mansion)
Detached from Higashi Hongan-ji Temple, you'll find the serene Shosei-en Garden (Kikoku-tei Mansion). This tranquil strolling garden is believed to have been designed by the well-known garden designer, Enshu Kobori, and the Confucian scholar and poet, Ishikawa Jozan. A large pond dotted with islands and bridges can be found in the park-like grounds, along with many blossoming plum trees, a number of tea houses, a waterfall and a smattering of stone lanterns. Though this garden is in an urban area, its seclusion behind tall walls provides respite from the hustle and bustle of the city, providing a picturesque retreat for a restful walk.
FIND & BOOK A HOTEL IN KYOTO TODAY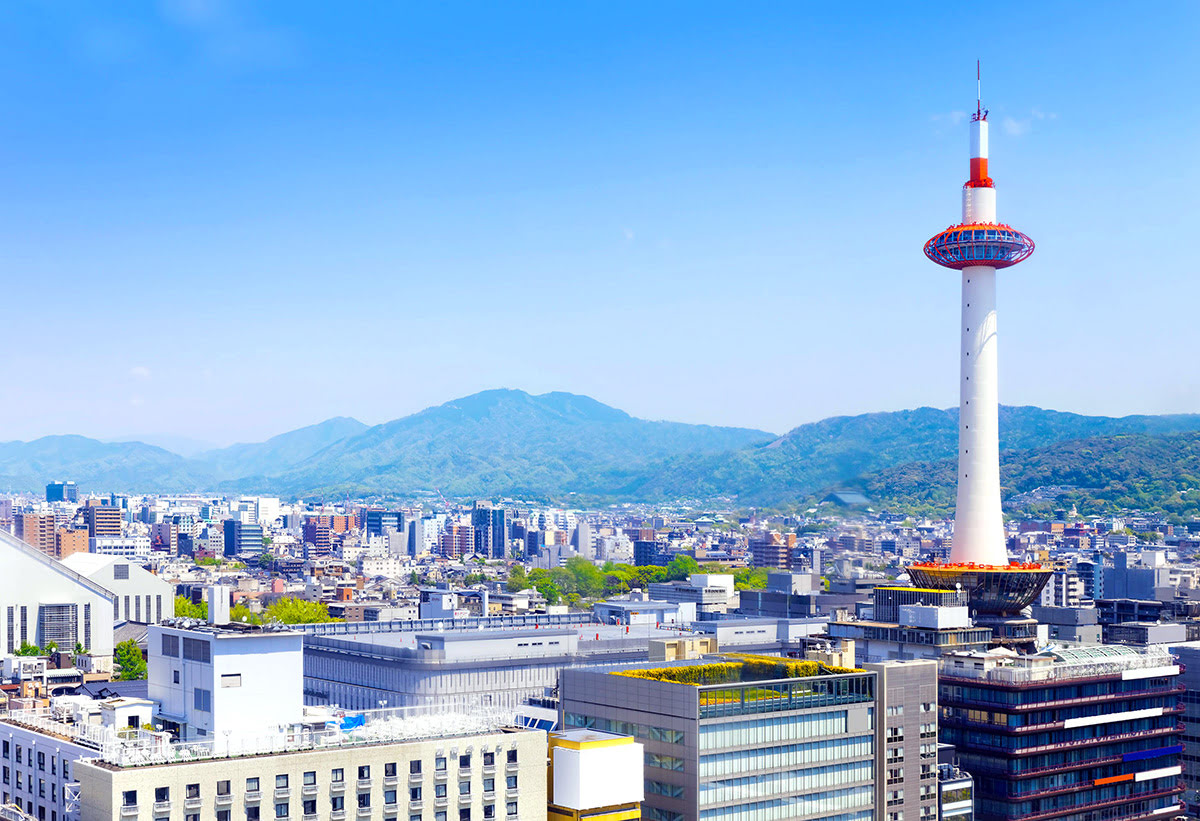 What to do in Kyoto | 7. Kyoto Tower
While most of the landmarks of note in Kyoto are historical, and even ancient, Kyoto Tower, directly across from Kyoto Station, stands out as a modern attraction. Though Kyoto Tower's construction concluded as recently as 1964, it has a storied history of conflict and opposition. When the tower's construction first began, many locals were displeased, believing its sleek, modern design and height held staunch contrast to the ancient landmarks of Kyoto. The public's opposition was not only due to a belief that the building disrupted the historical aesthetic of the city, but also due to its sizable price tag – well over a million dollars in 1963.
Designed to resemble a Japanese candle, the topmost point of Kyoto Tower's spire sprawls toward the sky at 131 meters high, and its 360-degree observation deck sits just below at a breathtaking 100 meters. Past visitors say its worth the 800 yen to see this bird's-eye view of the city whether in the daytime or after dark.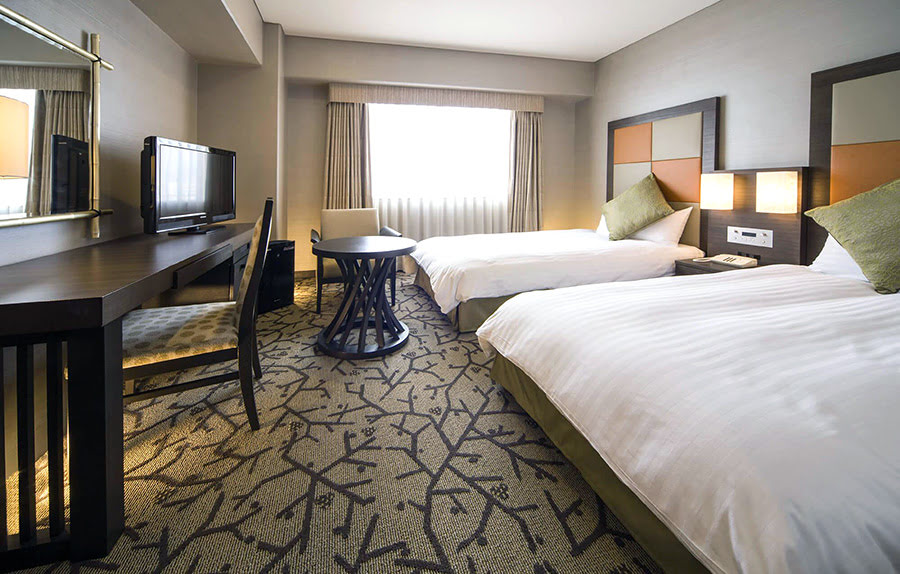 FIND & BOOK A HOTEL IN KYOTO TODAY
What to do in Kyoto | 8. Kyoto National Museum
Kyoto National Museum is a must-see attraction for art and history lovers alike. Established in 1897 (then called the Imperial Museum of Kyoto), the museum has since grown to house over 12,000 works, 6,000 of which are on display. This expansive collection is broken into three sections – Fine Arts, Handicrafts and Archaeology.
In the Fine Arts section, you'll discover paintings, sculptures and more, and 230 pieces from this section have been designated as either Important Cultural Properties or National Treasures of Japan. The Handicrafts section houses pieces that tell the story of Japan's history, including pottery, textiles and metalworks. In the Archaeology section, you'll be able to dive deeper into the historical eras of Japanese culture and glimpse ancient treasures.
FIND & BOOK A HOTEL IN KYOTO TODAY