Many travelers come to Nara to visit the city's Buddhist temples or feed the famous Nara Park deer, but there are plenty of things to do in Nara that go beyond the typical tourist sites. This is especially true during spring when the cherry blossoms and peonies bloom and during Autumn when fall foliage seems to turn the city red and orange. Plan a trip to Nara and uncover some of the region's hidden scenic treasures.
1. Things to Do in Nara | Strawberry Picking
Travelers visiting Nara between January and May will want to make time for a trip to Asuka Strawberry Picking Park. Located in Asuka, about one hour from Nara City, the farm in Asuka grows Asuka Ruby strawberries, a local variety known for its sweetness and impressive size.
Visitors to the farm pay 1,500 yen for adults and 1,200 yen for children for 30 minutes of unlimited picking and eating. Guests who wish to buy strawberries to enjoy later pay by weight. The berries at Asuka Strawberry Picking Park are grown in greenhouses, making this a great rain-or-shine activity.
To get to Asuka Strawberry Picking Park from Nara, begin at Yamato-Saidaiji Station. Take the Kintetsu-Kashihara Line to Kashiharajingu-Mae Station; then take the Kintetsu-Yoshino Line to Asuka Station. From there, it's a short walk to the farm. Alternatively, visitors could opt to rent a Michimo car right at the train station and drive to the farm.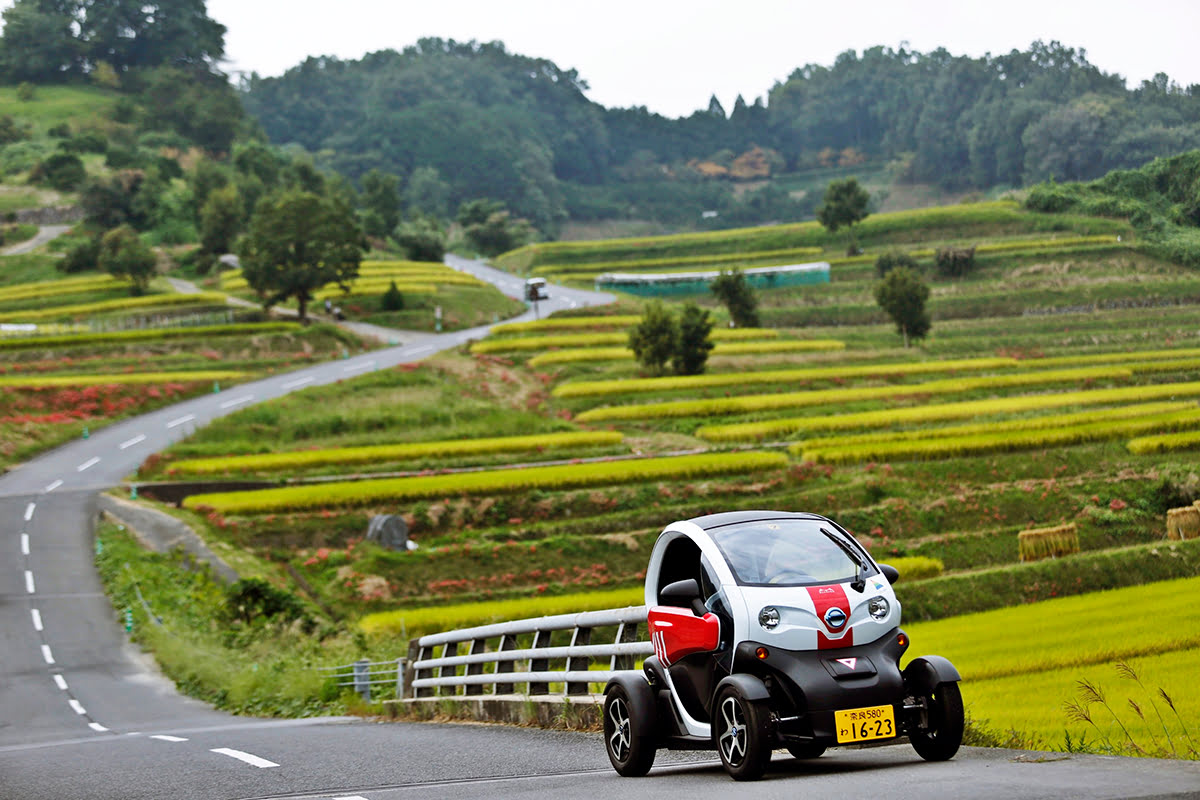 2. Things to Do in Nara | Drive a MICHIMO Car
While Japan has a famously wonderful public transportation system, some visitors may want the flexibility of a car, even if just for a few hours. That's where MICHIMO comes in. The MICHIMO is a two-seater electric car that is perfect for short jaunts around the towns. The cars can easily be booked through the website for three hours, five hours, or a full day. To help with navigation, each vehicle comes with a removable iPad mounted on the dash. The iPad makes it easy for visitors to locate points of interest, restaurants, and charging stations. The MICHIMO has a roof, but the sides are open, so drivers can enjoy the breeze as they admire the landscape.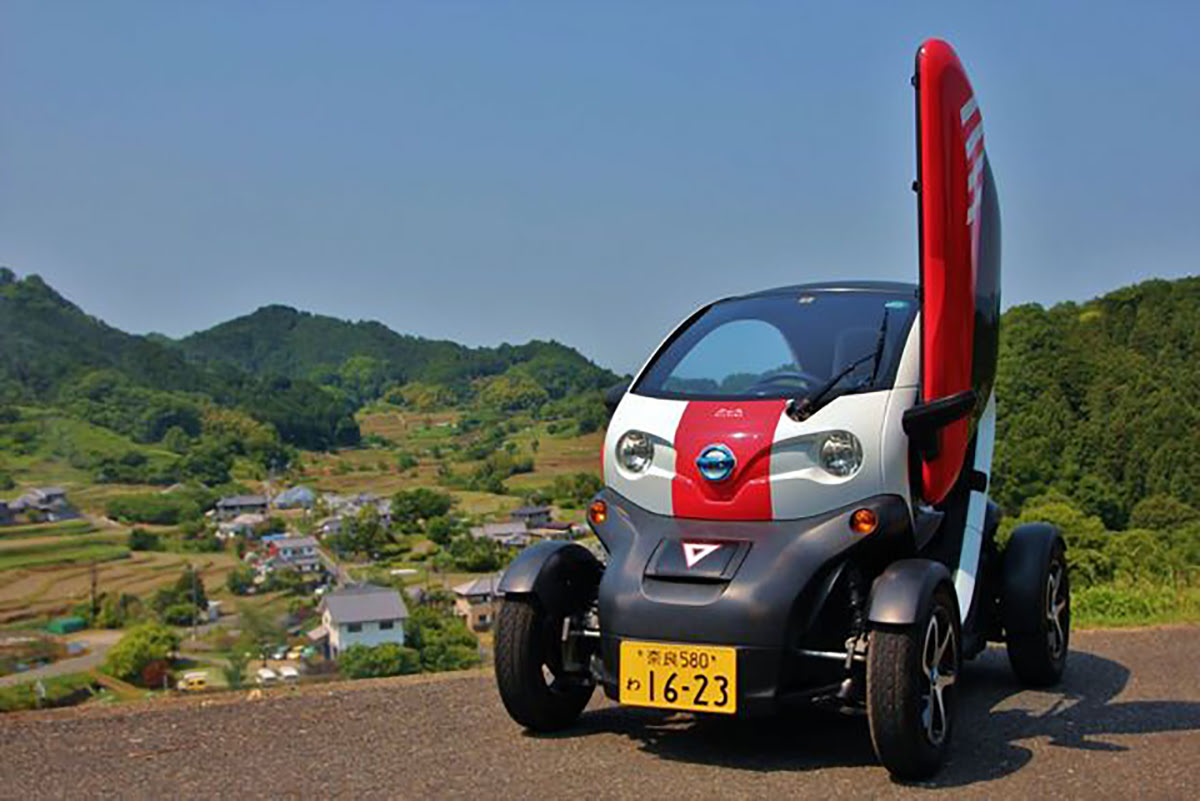 MICHIMO cars are available for rent at MICHIMO stations near Kashiharajingu-Mae Station and Asuka Station, which is approximately an hour from Nara on public transportation. To get there, take the Kintetsu-Kashihara Line from Yamato-Saidaiji Station to Kashiharajingu-Mae Station. From there, take the Kintetsu-Yoshino Line to Asuka Station. Tourists from overseas must have an international driver's license to drive a MICHIMO. Travelers who do not speak Japanese should be accompanied by an interpreter.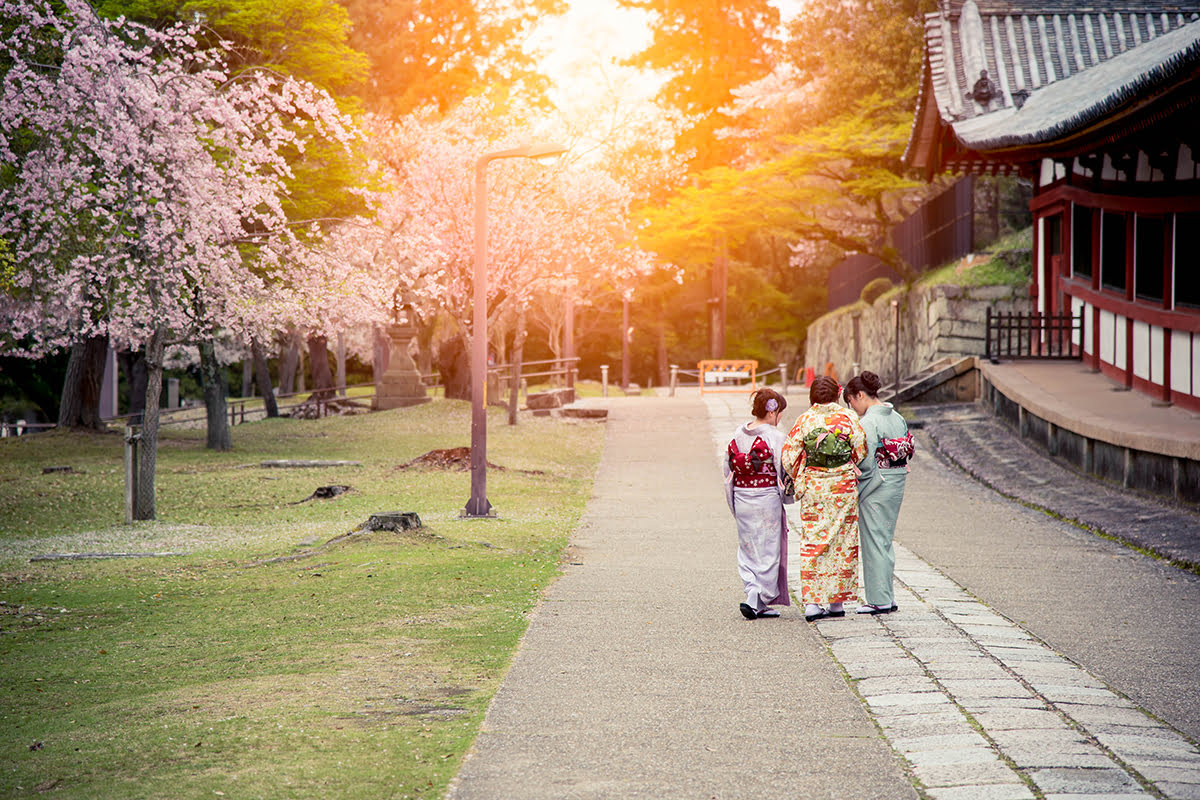 3. Things to Do in Nara | Take a Tour in a Kimono
Visitors to Nara who want to immerse themselves in Japanese culture should plan to spend an afternoon trying on the traditional dress. Many rental shops offer photo shoot packages where guests can come in, try on kimonos, and pose for a few pictures in front of a scenic backdrop. Alternatively, most shops also offer the option of renting a kimono for a full day so that visitors can tour the city in native dress.
Nara's most popular kimono rental shop is Waplus Nara, located just a couple minutes' walk from Nara Station. Waplus Nara offers a variety of packages for men, women, and children who would like to experience wearing traditional Japanese clothing. One popular photo shoot package, the Princess and the Samurai, includes a formal kimono costume and makeup application for the woman, a samurai costume for the man, and a thumb drive of the photos.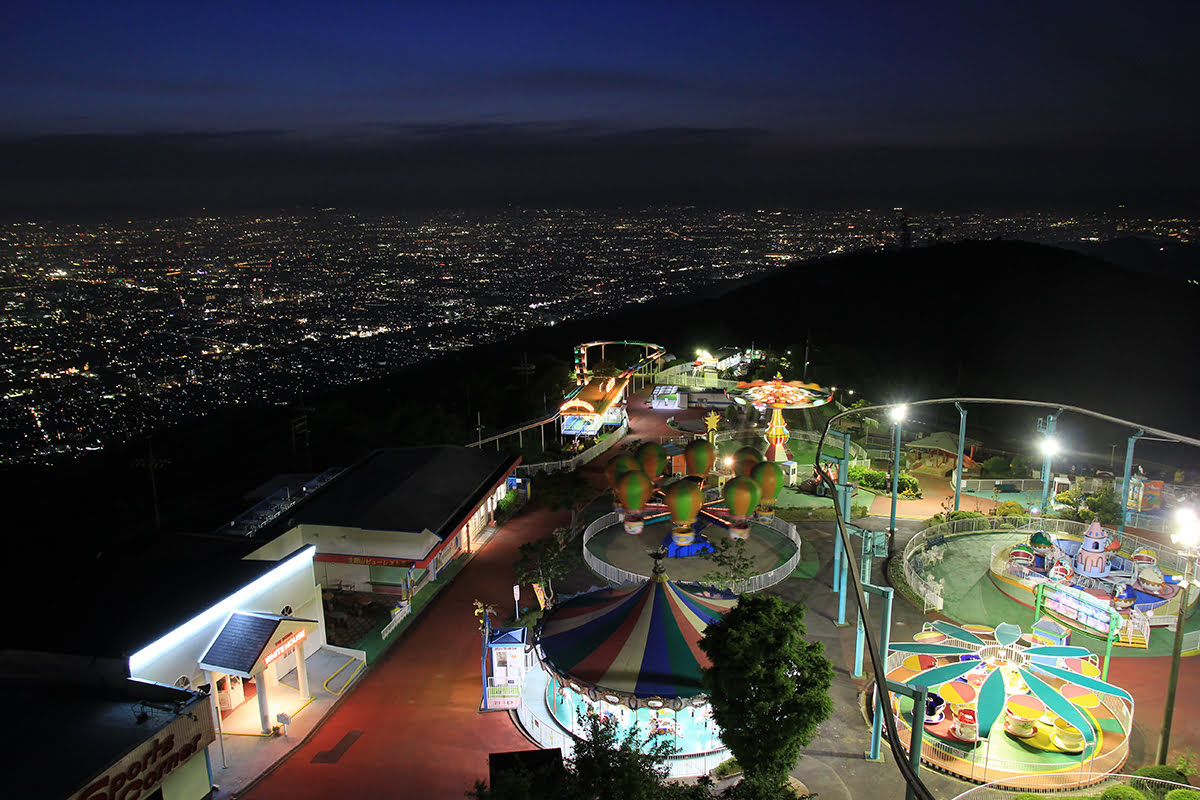 4. Things to Do in Nara | Visit Ikoma Sanjo Amusement Park
Ikoma Sanjo Amusement Park is a family-friendly destination located at the top of Mount Ikoma, about 30 minutes by car and an hour by train from Nara City. The park is free to enter, and even those not interested in the rides may want to visit just to take in the stunning views of Nara, as well as nearby Osaka and Kyoto. The night view from Ikoma Sanjo Amusement Park is stunning, and visitors must stay until night to experience views so gorgeous that they won the "COOL JAPAN AWARD 2019."
Those who want to take full advantage of the amusement park can purchase tickets for individual rides like the merry-go-round, flume ride, and giant swing. The park also has a miniature golf course and go-karts. A one-day pass is 3,300 yen for adults (junior high school and up); 3,100 yen for children (elementary school); and 2,600 yen for infants (age 2 to kindergarten).
To get to Ikoma Sanjo Amusement Park from Nara, take the Kintetsu-Nara Line from Nara Station to Ikoma Station. From there, walk to Tori-Mae Station. Take a cable car to Hozanji Station; then transfer to another cable car to reach Ikoma Sanjo Amusement Park. Cute cat and dog cars will welcome you to go up between Tori-Mae Station and Hozanji Station. The park is about a three-minute walk from the station. Visitors should note that the park is closed most Thursdays, and purchases must be made in cash.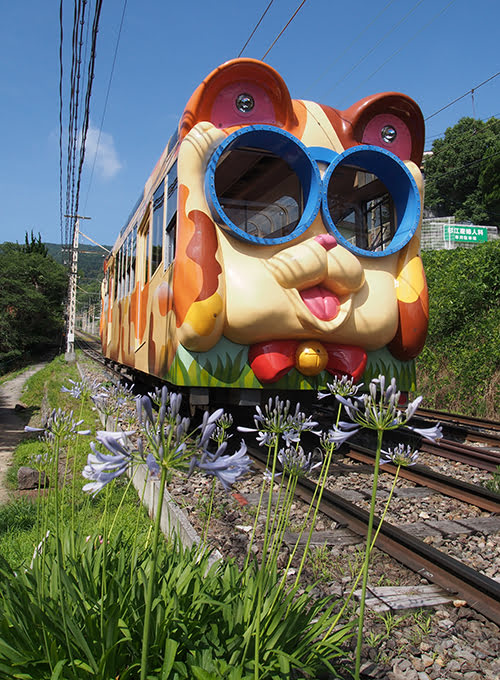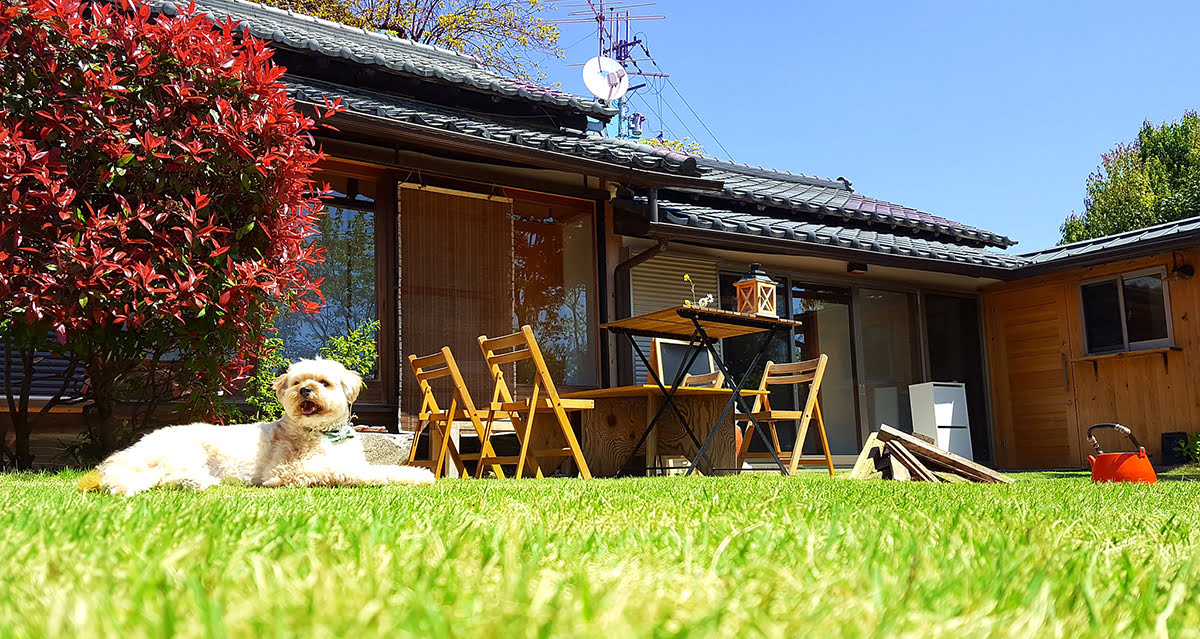 5. Things to Do in Nara | Photograph Hasedera Temple
Nara Prefecture is renowned for its many temples and shrines, and most visitors to the region will tour at least a few of these sacred historical buildings. Travelers looking for a more immersive experience, however, should plan an early morning visit to Hasedera Temple in Sakurai. The gate to the temple opens every morning at 8:30 or 9:00, depending on the time of year, but guests who wish to observe the morning prayer ritual can enter the temple earlier for the service, held at 6:00 am in summer and 6:30 am in winter. Visitors will climb the 399 stairs that lead from the gate to the main hall, which is a National Treasure. Every day, monks gather in the main hall for the morning ritual, which includes chanting, reciting the sutras, and beating drums.
To get to the temple from Nara, take the Kintetsu-Nara Line from Kentetsu-Nara Station to Yamato-Saidaiji Station. From there, take a Kintetsu-Limited Express to Yamato-Yagi Station; then pick up the Kintetsu-Osaka Line and take it to Hasedera Station. It is a 15-minute walk from the station to the temple.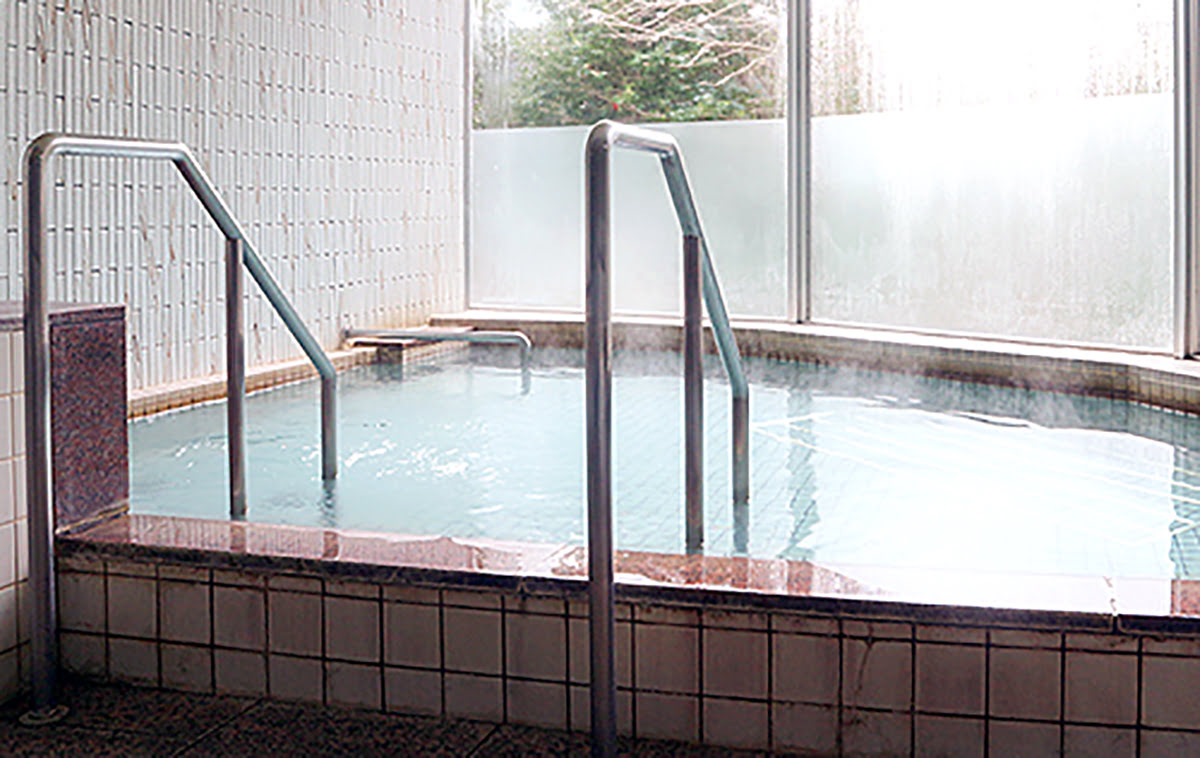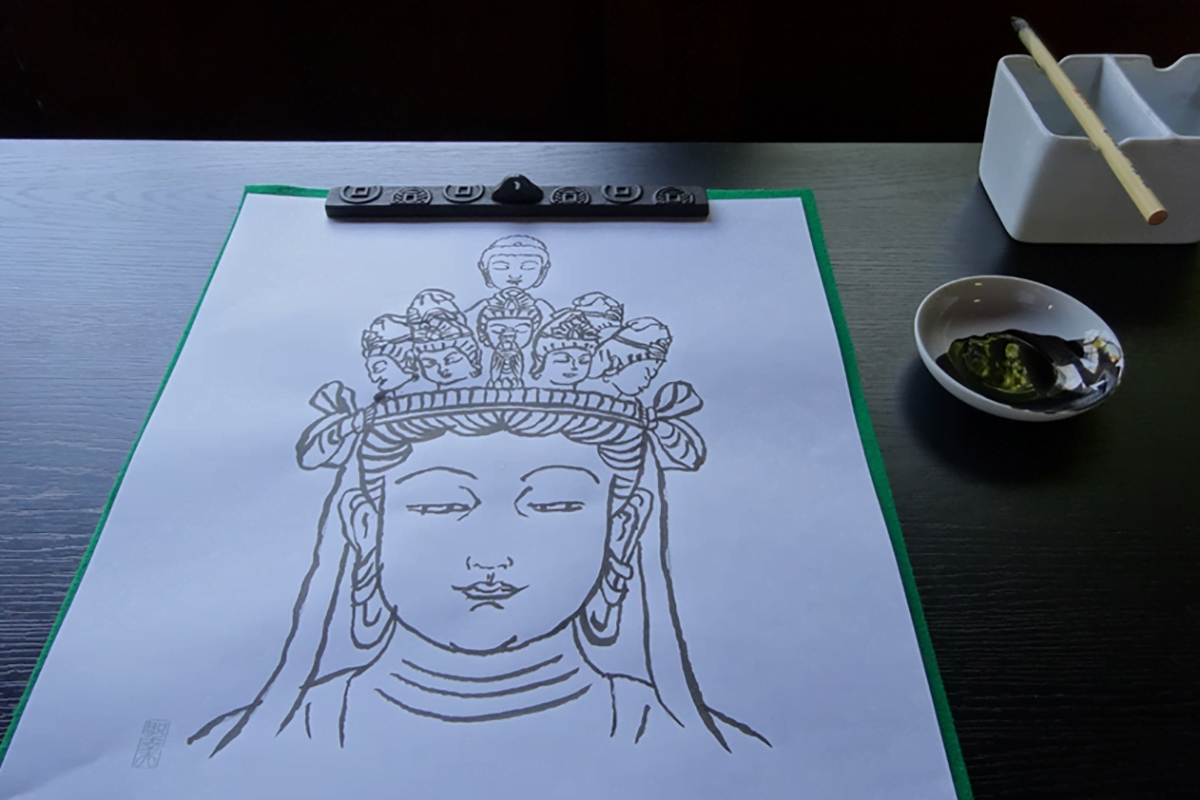 6. Things to Do in Nara | Try Shabutsu at Taimadera Temple
Taimadera Temple was built around 612 and is unique in that it is the only temple in Japan that has both of its original pagodas in place as originally constructed. In addition to the pagodas, which are National Treasures, Taimadera Temple is also popular with visitors thanks to its lush gardens and the beautiful mandala in the main hall. The intricately-patterned mandala is said to have been woven in a single night by Princess Chujo, a legendary figure who is often called Japan's Cinderella.
Taimadera Temple is also popular with tourists because of its cultural programs, which include yoga classes and tea ceremonies. The most popular activity, however, is shabutsu, the art of tracing an image of Buddha. Shabutsu was once used to help spread Buddhist teachings prior to the invention of the printing press, but today, it is practiced as a kind of meditation. Visitors to Taimadera Temple who try the traditional activity will have a beautiful ink drawing to take home as a souvenir.
To reach Taimadera Temple from Nara, begin at Yamato-Saidaiji Station, and take the Kintetsu-Kashihara Line to Kashiharajingu-Mae Station. From there, take the Kintetsu-Minamiosaka Line to Taimadera Station. The temple is about a 15-minute walk from the station.
7. Things to Do in Nara | Bouken no Mori Forest Adventure
Bouken no Mori is an outdoor adventure course in the small village of Yamazoe, which is located in the Yamabe District of Nara Prefecture. The aerial obstacle course, formerly known as Forest Adventure Yamazoe, consists of a series of platforms, ropes, and ziplines set in the trees high above the forest floor. Visitors looking for a challenge can don helmets and safety harnesses and admire the natural geography while challenging themselves physically and mentally. There are a variety of courses, and some are appropriate for children as young as 5. Those who prefer to stay on solid ground are free to explore the area on Segways.
It is possible to take public transportation from Nara to Bouken no Mori. Travelers with access to a car, however, can make it there in less than 45 minutes by taking National Route 24 to National Route 25, also known as the Meihan Expressway. Bouken no Mori is accessible from Konoguchi IC.
8. Things to Do in Nara | Feel the Adrenaline at Kaiun Bungy
Thrill-seeking visitors to Nara will want to pay a visit to Kaiun Bungy (Bungee), which is located at the base of Mount Shigi near Chogosonshi-ji Temple. Travelers should try their luck at Kaiun Bungy after visiting Chogosonshi-ji Temple. Those brave enough to make the 30-meter jump will take the plunge from "Good Luck Bridge," which spans the Abeshinai River.
In order to jump, guests must be at least 13 years old and in good health. It costs 9,000 yen to jump, but anyone who didn't get their fill of adventure on the first jump can take a second one for 5,000 yen. Kaiun Bungy is open from 9 a.m. to 5 p.m. but is closed on Wednesdays and Thursdays.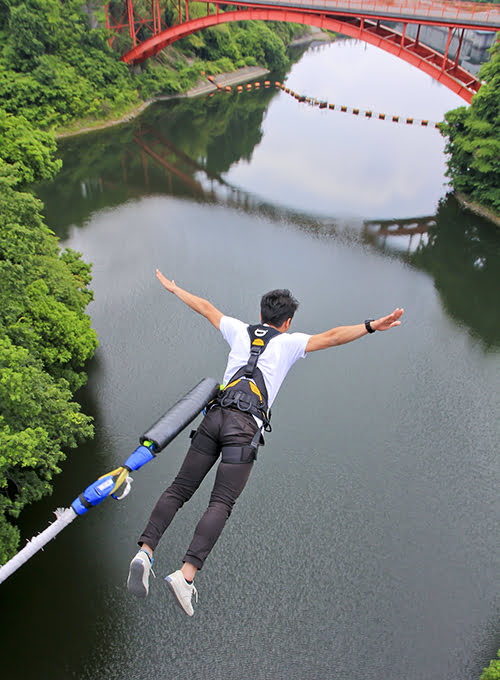 The quickest way to get to Kaiun Bungee from Nara is by car, taking National Highway 369 to National Route 163. Follow National Route 163 to Shigi Flower Road. Turn right on National Route 236. The drive will take approximately 30 minutes.

By train, visitors can depart from JR Nara Station on the JR Yamatoji Line and travel to Oji Station. From there, buses take passengers to Shigisanmon Bus Stop. The ride takes about 20 minutes. Kaiun Bungy is about a 10-minute walk from the bus stop.
9. Things to Do in Nara | Explore the Calcareous Caves in Tenkawa Village
Visitors who want to escape the hustle and bustle of the city and experience some of Nara Prefecture's more rural areas should plan a visit to the limestone caves of Tenkawa Village in the Yoshino District. There are two caves in the area, Menfudo Shonyudo and Goyomatsu Shonyudo, and both are open to the public.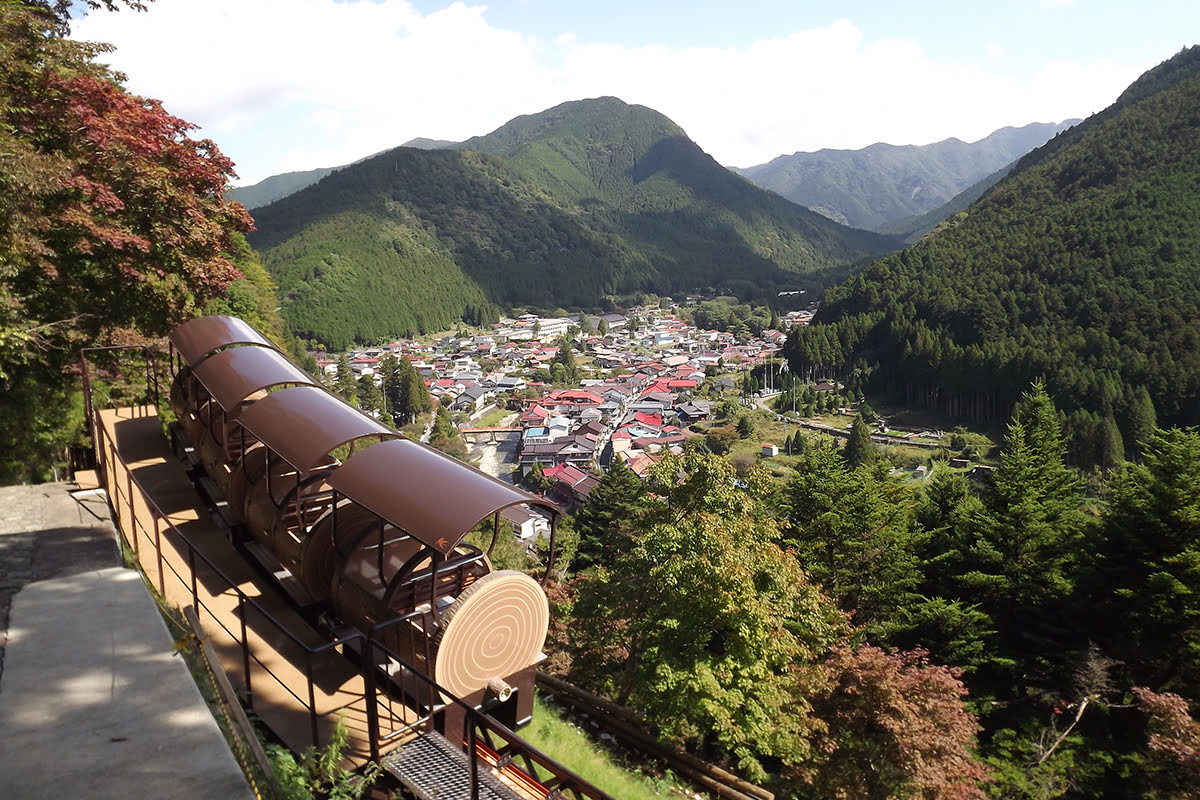 It is possible to hike up to the caves, but most visitors choose to take one of the monorails up the mountain to the caves. Each cave is serviced by a separate monorail, but they are only 1.5 kilometers apart, and it is possible to walk from one to the other. The caves are relatively small and can be explored in 20 to 30 minutes.
The somewhat undeveloped area surrounding the caves is ideal for hiking, and the nearby hot springs resort of Dorogawa is the perfect place to relax and ease aching muscles after a busy day of exploring.
It is possible to reach Tenkawa Village on public transportation, but buses run on limited schedules, so hiring a car is recommended, particularly for visitors who do not speak Japanese. The fastest route from Nara to Tenkawa Village takes National Route 24 and National Route 309 and covers about 63 kilometers.
FIND & BOOK A HOTEL IN TENKAWA TODAY
** The photographs contained on this article are protected by copyright law. Any secondary usage of photos in this article without prior consent is prohibited.