With a metropolitan area home to over 38 million people, Tokyo is an exciting city that is never lacking for things to see and do. During a first visit to Japan's capital, it's a great idea to check out some of the city's major landmarks, such as Tokyo Tower and Meiji Shrine. You'll also want to experience the nightlife in Roppongi and go shopping in the popular Ginza district. Here's a look at these and many other fun things to do in Tokyo.

1. Take in the skyline from the 1,092-foot-tall TOKYO TOWER
For an unparalleled view of the city, you'll want to visit Tokyo Tower. This communications tower is an iconic Tokyo landmark, and bears the distinction of being the second tallest tower in the city and in the country. It is painted bright orange and white, and has been featured in numerous films set in Tokyo. Tokyo Tower has two viewing decks: the Main Deck, which is 490 feet high, and the Top Deck, which is 819 feet high. Paying visitors may freely go up to the main deck during operating hours, you must sign up for a tour in order to visit the Top Deck.
Tokyo Tower is located in the heart of the city and easily accessible by walking from multiple subway stations, including Akabanebashi Station, Onarimon Station, Kamiyacho Station, and Daimon Station. As you approach Tokyo Tower, you will first encounter FootTown, a four-storey building that provides access to the Main Deck. In FootTown, you will also find a cafe, a gift shop, a tourist information center, and an indoor amusement park known as Tokyo One Piece Tower. The park is based off One Piece, a popular anime and manga series, and offers guests a visit to the One Piece world.
2. Go shopping for high-end goods and souvenirs in GINZA
Ginza is the most famous upscale shopping district in Tokyo. Located in the special ward of Chuo in the heart of the city, Ginza has some of the most expensive real estate in the world. It is the site of numerous flagship stores for internationally renowned brands, as well as local, high-end boutiques. Many leading fashion and cosmetic brands have a presence in this district. If you're looking to treat yourself to some shopping, then Ginza is the place to go. You can get there by taking the Ginza Line, Hibiya Line, or Marunouchi Line to Ginza Station. Alternatively, it is just a five-minute walk from Yurakucho Station or a 15-minute walk from Tokyo Station. Most shops, department stores, and shopping complexes in Ginza are open every day.
Top places to shop in GINZA
• Ginza Six: The largest shopping complex in the district, Ginza Six is home to over 240 stores selling cosmetics, fashion, interior decor, and more.
• Ginza Wako: Located in Ginza's iconic clock tower, Ginza Wako is a department store selling everything from jewelry and handbags to porcelain and dishware.
• Ginza Mitsukoshi: This 15-floor flagship Mitsukoshi department store has something for every shopper, with four entire floors dedicated just to womenswear.
• Tokyu Plaza Ginza: A shopping complex with over 14 floors, Tokyu Plaza Ginza has two floors just for tax-free shopping for tourists.
• Matsuya Ginza: Another popular Ginza department store, Matsuya Ginza offers 11 floors of fashion, household goods, food, and even pet supplies.
• Uniqlo Ginza: The flagship store of Japan's popular Uniqlo brand, Uniqlo Ginza has a total of 12 floors consisting entirely of Uniqlo products.
• Marronnier Gate: A shopping complex made up of three buildings, Marronnier Gate offers a mix of boutique and high-end stores.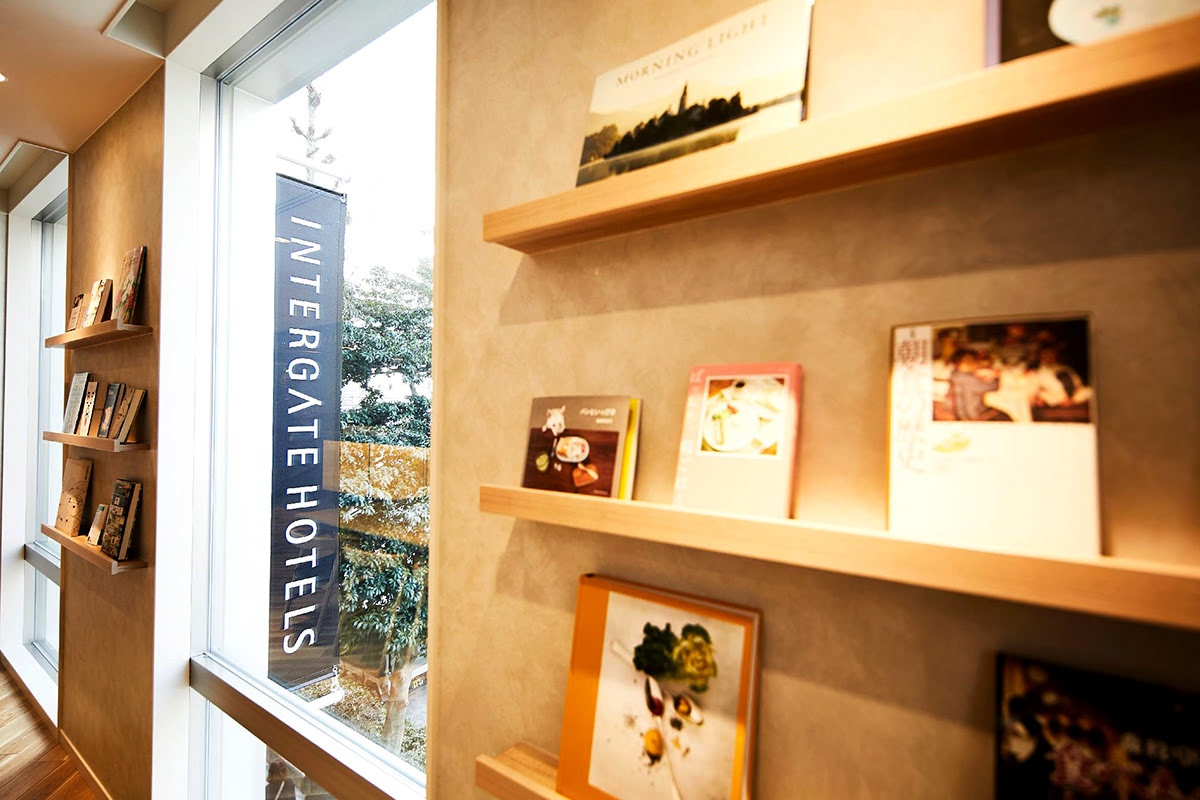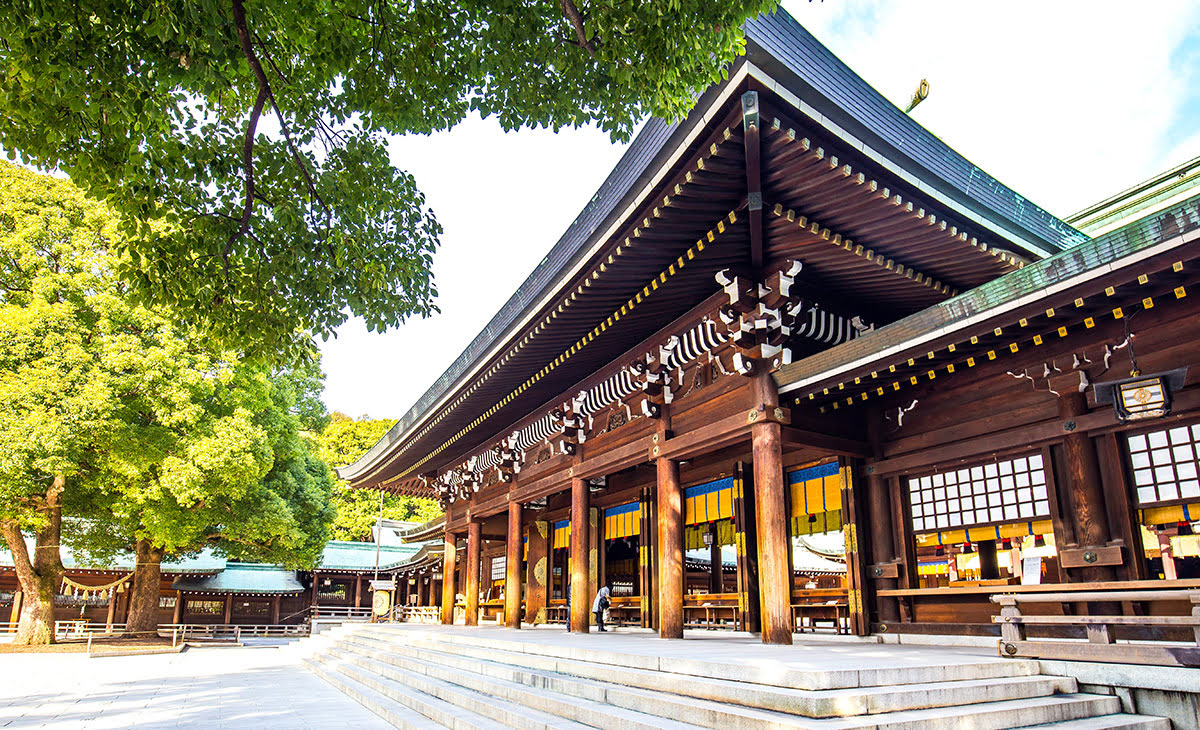 3. Relax and take in some history with a stroll through MEIJI SHRINE
Meiji Shrine is one of the most well-known and popular Shinto shrines in Japan, constructed in honor of Emperor Meiji and Empress Shoken. The shrine complex consists of three main parts: a 170-acre forested area used for relaxation and recreation, an inner precinct that lies in the center of the forest, and an outer precinct at Meiji Jingu Gaien Park just east of the shrine. Known as the Naien, the inner precinct of the Meiji Shrine houses the shrine's beautiful Inner Garden. It is also a great place to pick up traditional Shinto souvenirs. Meiji Jingu Gaien Park, on the other hand, is a sprawling area where you'll find many of Tokyo's premier sporting facilities. It is also the site of the Memorial Picture Gallery.
Visiting Meiji Shrine provides an opportunity to take a break from the city and learn a bit about Japanese tradition and history. It is just a short walk away from both Meiji Jingumae Station and Yoyogi Station. The entrances are marked by giant traditional Japanese torii gates, which symbolize the entrance into a sacred space. After a tranquil, 10-minute walk through the hundreds of trees that line the path, you'll reach another torii gate that marks the shrine's inner precinct. There is no fee to walk through the shrine grounds or to walk around the shrine itself, except to see the Inner Garden. You should definitely pay a visit to the Inner Garden if you happen to be there in June, as that is when the irises bloom.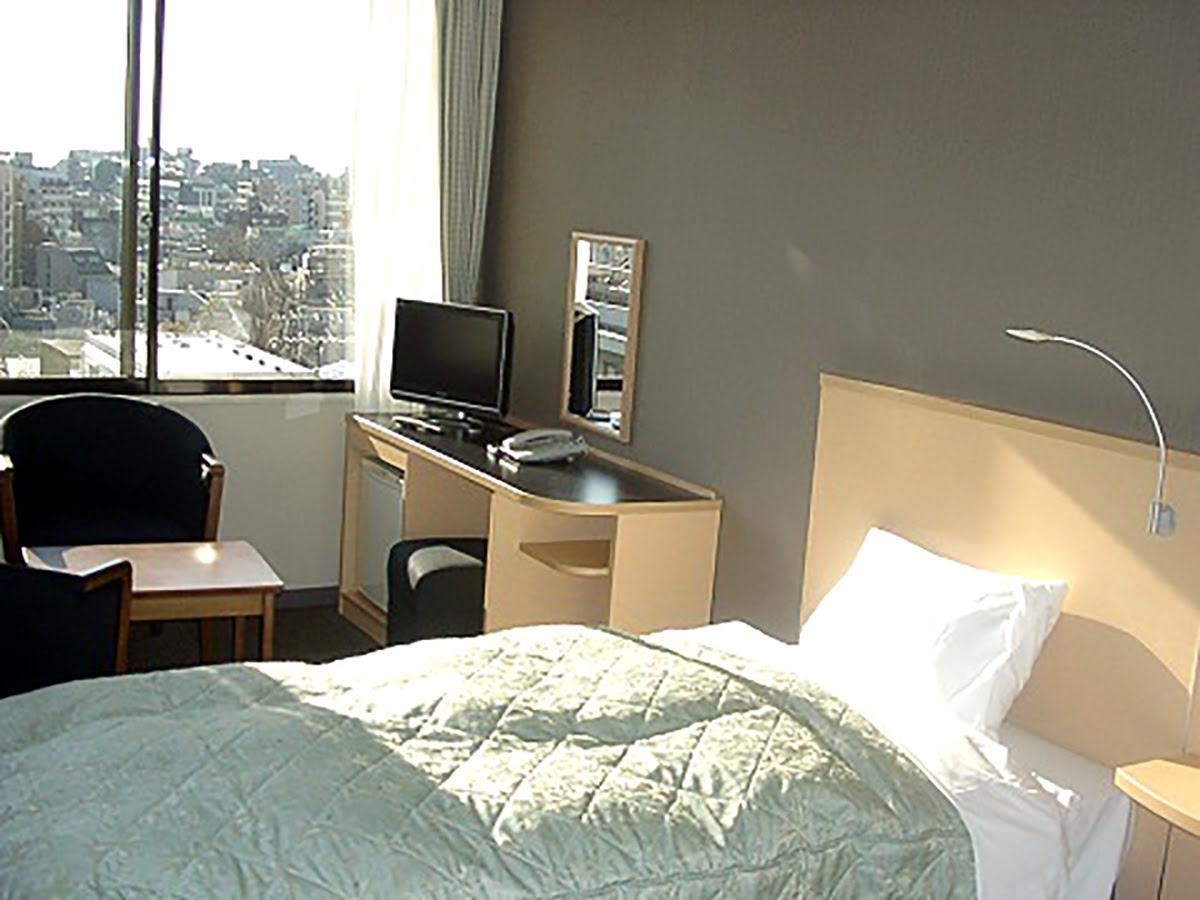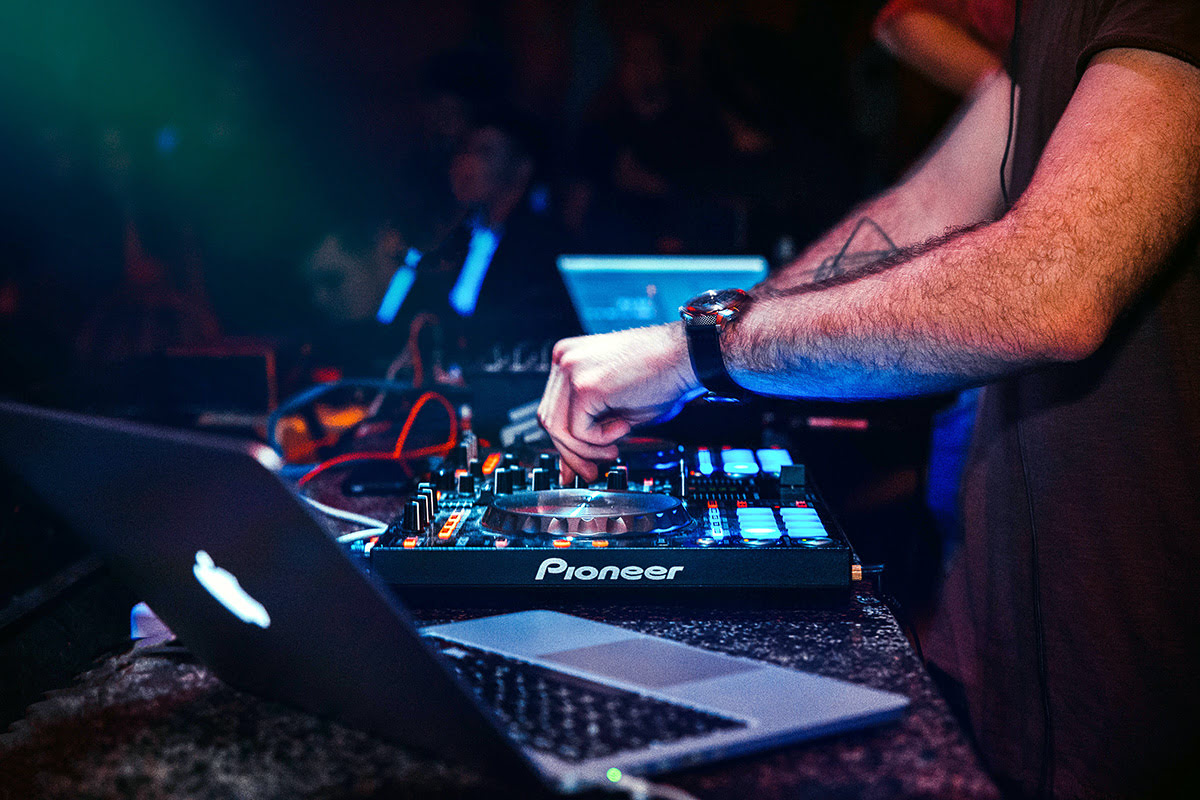 4. Explore the legendary nightlife scene in ROPPONGI
Roppongi is widely considered to be the center of Tokyo's nightlife. It's where locals and tourists alike head to go clubbing on the weekend, and there is no shortage of dance clubs where you can let loose and have some fun. Many of these clubs are located in Roppongi Hills, an urban mega-complex in the heart of the district. The main station for exploring Roppongi Hills and the rest of the Roppongi area is Roppongi Station. From there, you can easily find a variety of nightclubs to dance the night away in.
Best nightclubs in the Roppongi area
• Club Six Tokyo, B1F, 4-1-1 Nishi-Azabu, Minato, Tokyo
• V2 Tokyo, Roi Building 13F, 5-5-1 Roppongi, Minato, Tokyo
• Odeon Tokyo, Hanatsubaki Building 3F, 3-15-23 Roppongi, Minato, Tokyo
• Esprit Tokyo, B&V Building 2-3F, 5-1-6 Roppongi, Minato, Tokyo
• Brand Tokyo, Econach Nishi-Azabu Building, 1-7-2, Nishi-Azabu, Minato-ku, Tokyo
• Muse, B1F, 4-1-1 Nishi-Azabu, Minato, Tokyo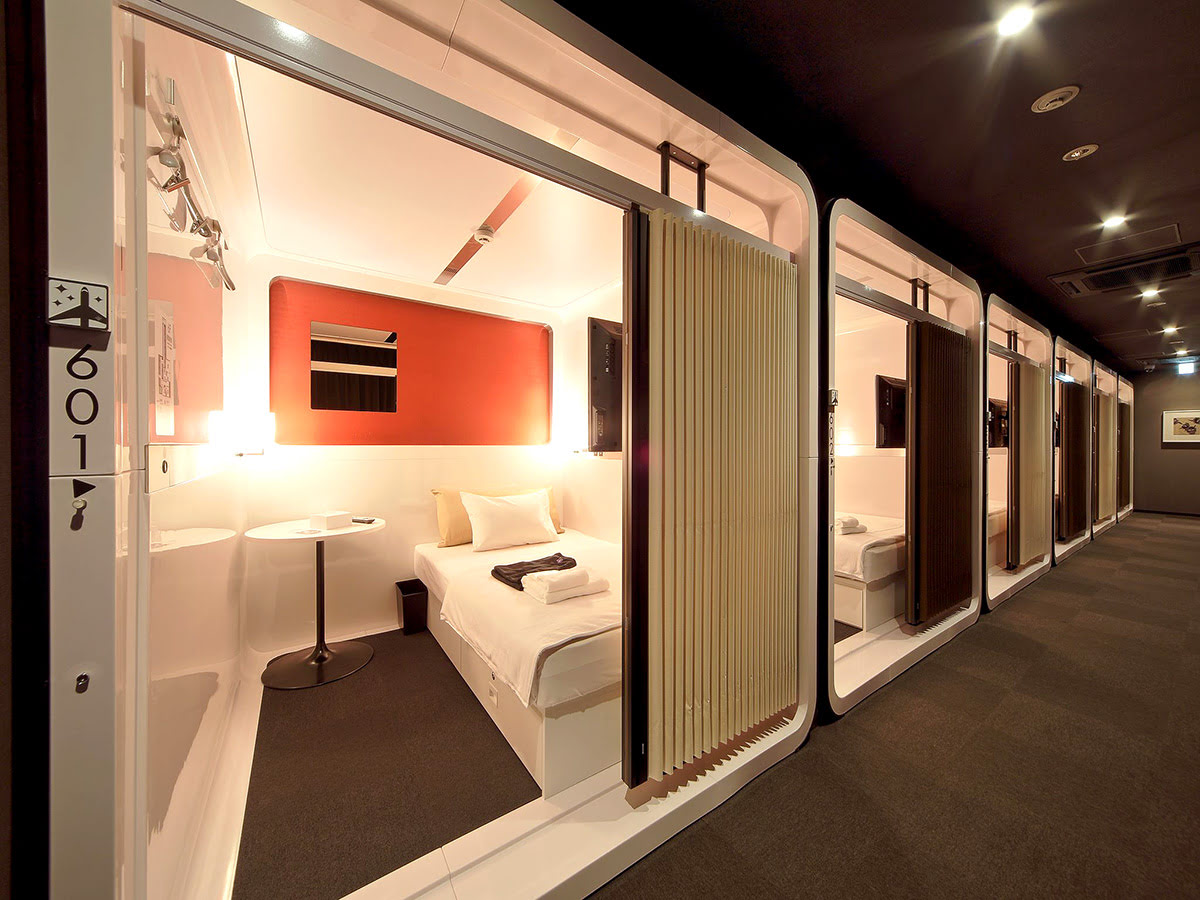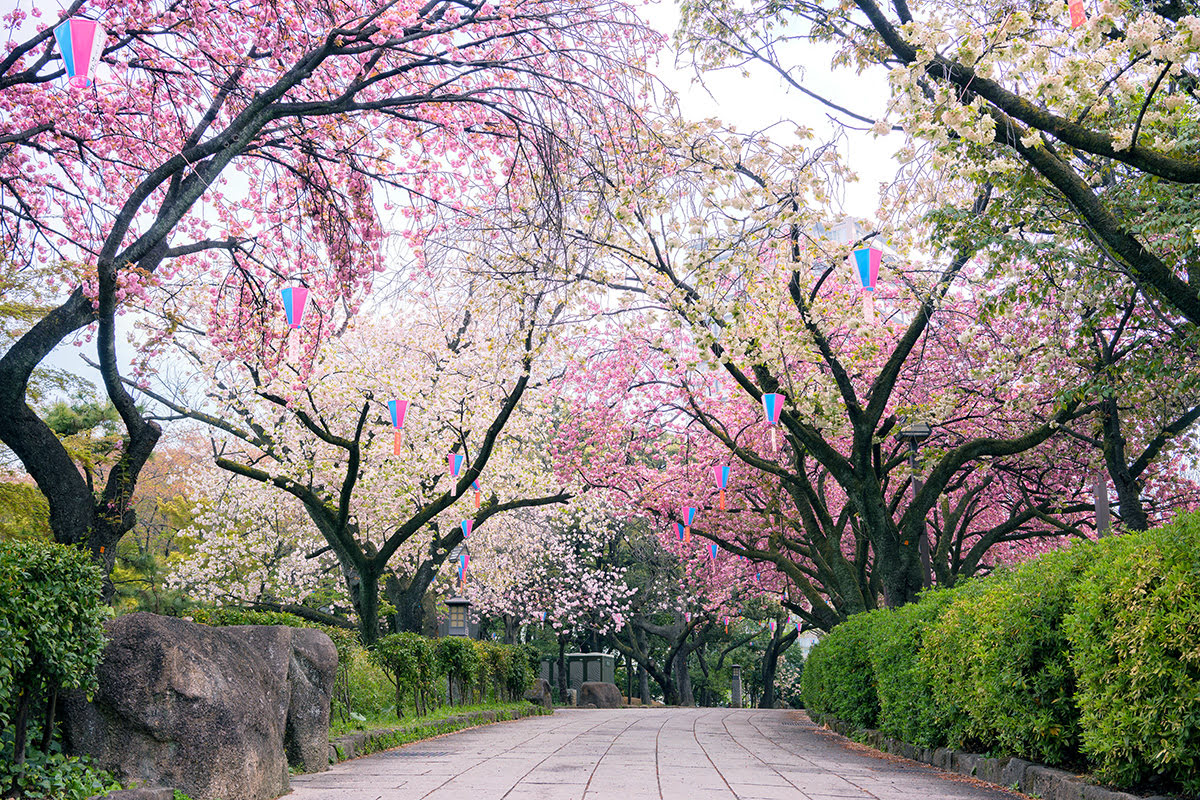 5. Spend a day outdoors at one of TOKYO'S large public parks
Tokyo may have the highest population of any metropolitan area in the world, but there is plenty of room to breathe in its many green spaces and public parks. Amidst the futuristic skyscrapers and urban landscapes, you'll find many tranquil spots to spend a few hours or maybe even the whole day relaxing and enjoying nature. There are numerous parks well worth checking out in this bustling city.
Best public parks in Tokyo
Ueno Park: The most popular city park in Japan, Ueno Park in Tokyo's Taito ward receives over 10 million visitors every year. It is also one of Japan's oldest public parks, having been established in 1873. Ueno Park is home to half a dozen museums, several shrines and temples, around 9,000 trees, the Ueno Zoo, and a large pond named Shinobazu Pond. It is open 24 hours a day and is easily accessible through the Ueno Park Exit of Ueno Station.

Shinjuku Gyoen: A National Garden, Shinjuku Gyoen is arguably the most beautiful park in Tokyo. It is actually a blend of three different garden styles: traditional Japanese landscaping, English landscaping, and French formal landscaping. There is an entry fee to enter Shinjuku Gyoen, but the small price is worth it and helps the park remain less crowded. Shinjuku Gyoen is just a 10-minute walk from Shinjuku Station, one of the main transportation hubs in Tokyo.

Yoyogi Park: Located right next to Meiji Shrine, Yoyogi Park is only a five-minute walk from Harajuku Station. It is a favorite spot among locals and is often used as a gathering place for all sorts of hobby groups, such as cosplayers, comedians, jugglers, martial arts clubs, and more. Lawns, ponds, and forested areas make Yoyogi Park a great place for having a picnic or going for a jog. On the south side of the park, there is an event plaza that hosts many festivals throughout the year.

Imperial Palace East Garden: Both a park and a site steeped in history, Imperial Palace East Garden is located right next to the Imperial Palace. It features sprawling lawns and tranquil ponds, as well as an Imperial art museum called the Museum of the Imperial Collections. At Imperial Palace East Garden, you'll also get to see the ruins of a tower that was once a part of the historic Edo Castle. The park has no entry fee, and is a quick walk from both Otemachi Station and Tokyo Station.

Sumida Park: Flanking both banks of the Sumida River, Sumida Park is a great spot to relax after getting your fill of sightseeing in neighboring Asakusa. The park is home to hundreds of cherry trees that blossom in the spring, which is a major draw for photographers. It also provides an excellent view of Tokyo Skytree. You can take a stroll along the river or just sit and watch the water flow by. Sumida Park is located only a few minutes away from Asakusa Station.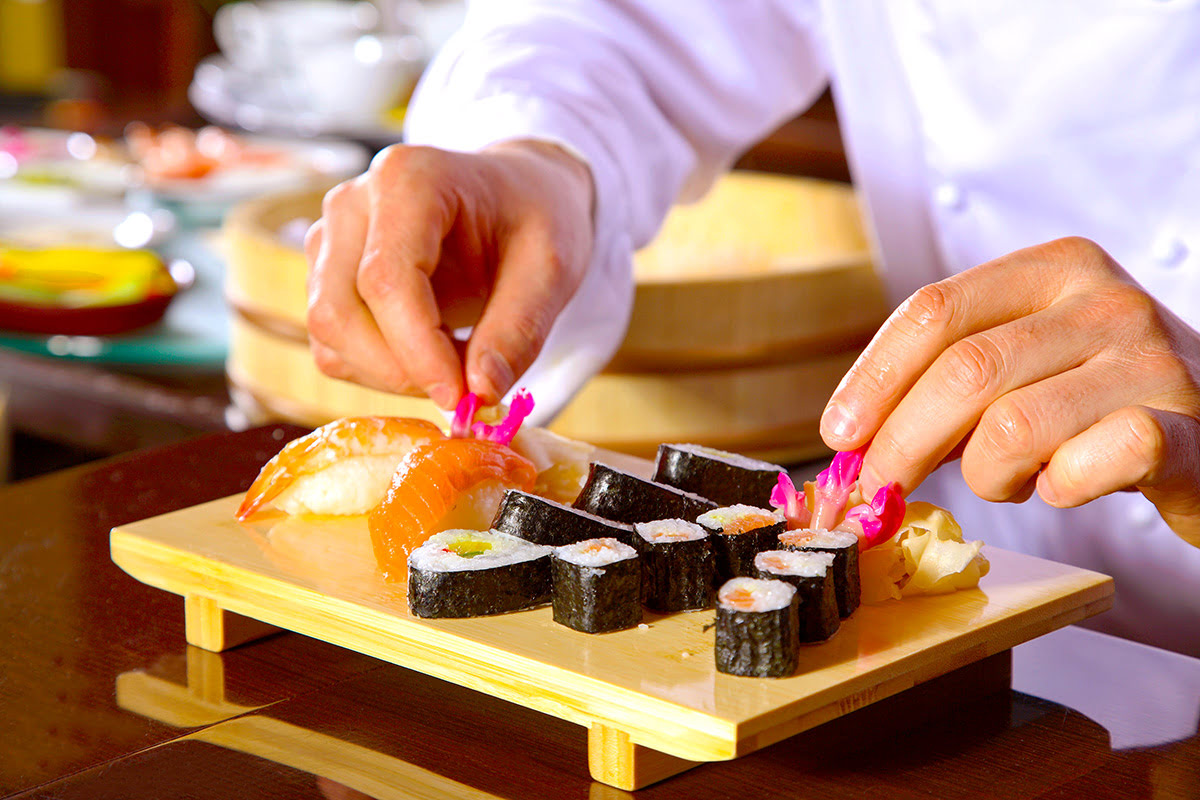 6. Enjoy quality sushi at bargain prices at a standing sushi bar
It may surprise you to hear that sushi actually has its roots in fast food. It was originally intended as a quick bite that you could eat while on the go. Today, standing sushi bars in Tokyo carry on that tradition, while also being some of the best places to find affordable and delicious sushi in the city. At a standing sushi bar, you can fill up on quality, fresh sushi for as little as $10 USD. While it's worth it to pop into just about any standing sushi bar you happen to come across as you explore Tokyo, here are some suggestions for the best such sushi bars in the city.
Best standing sushi bars in Tokyo
• Sakaezushi Tateishi, 1-18-5 Tateishi, Katsushika, Tokyo
• Magurobito Okachimachi, 6-3-7 Ueno, Taito, Tokyo
• Tachigui Midori, 3-28-14 Nishiikebukuro | Echika Ikebukuro, Toshima, Tokyo
• Tachizushi Aoi, 3-6-8 Marunouchi, Chiyoda, Tokyo
• Sakura Sushi, 1-1-30 Nishiikebukuro, Toshima, Tokyo
• Uogashi Nihon-Ichi, 1-12-12 Nishishinjuku | Kasai Bldg. 1F, Shinjuku, Tokyo
• Sushi Misakimaru, 1-27-6 Takadanobaba, Shinjuku, Tokyo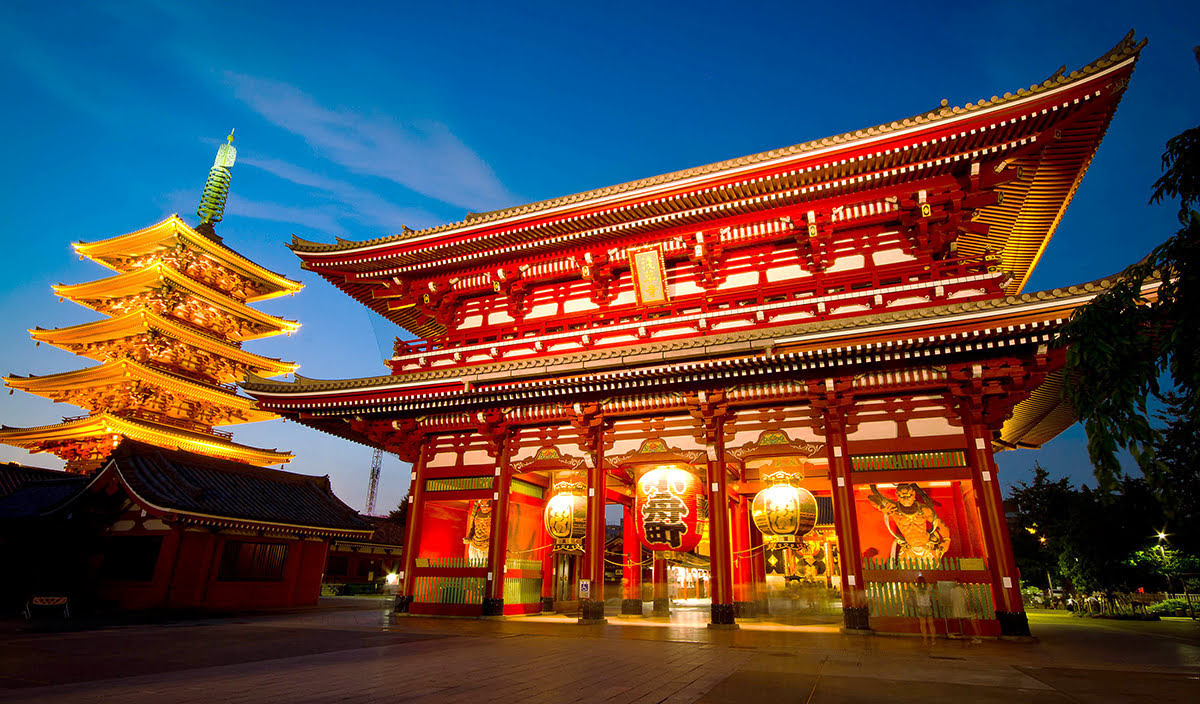 7. Immerse yourself in traditional Japanese culture at SENSOJI TEMPLE
Also known as Asakusa Temple, Sensoji Temple is one of the most popular tourist sites in Tokyo. It is known for its colorful, traditional style buildings, which also make it one of the most photographed places in the city. This ancient Buddhist temple was originally constructed in the 7th century, making it Tokyo's oldest temple. Sensoji Temple is dedicated to the bodhisattva of compassion, Kannon Bosatsu. It attracts over 30 million visitors a year, which makes it one of the world's most visited spiritual sites. The temple is located in Asakusa and is just a five-minute walk from Asakusa Station.
As you approach Sensoji Temple, you will be greeted by the towering Kaminarimon Gate and the giant lantern that hangs from it. The gate leads to Nakamise Dori, a long shopping street that lies between the temple's first and second gates. In Nakamise Dori, you'll find hundreds of unique shops selling all manner of Japanese souvenirs and goodies, such as traditional Japanese folding fans, traditional crafts, and local street snacks. The street will take you to Hozomon Gate, which marks the entrance to the inner section of the temple. Here, you will find the temple's main hall, as well as a stunning five-story pagoda and a Shinto shrine. Sensoji Temple is a great spot to visit at night. Though the stores and main hall are closed, it is also much less crowded and beautifully lit.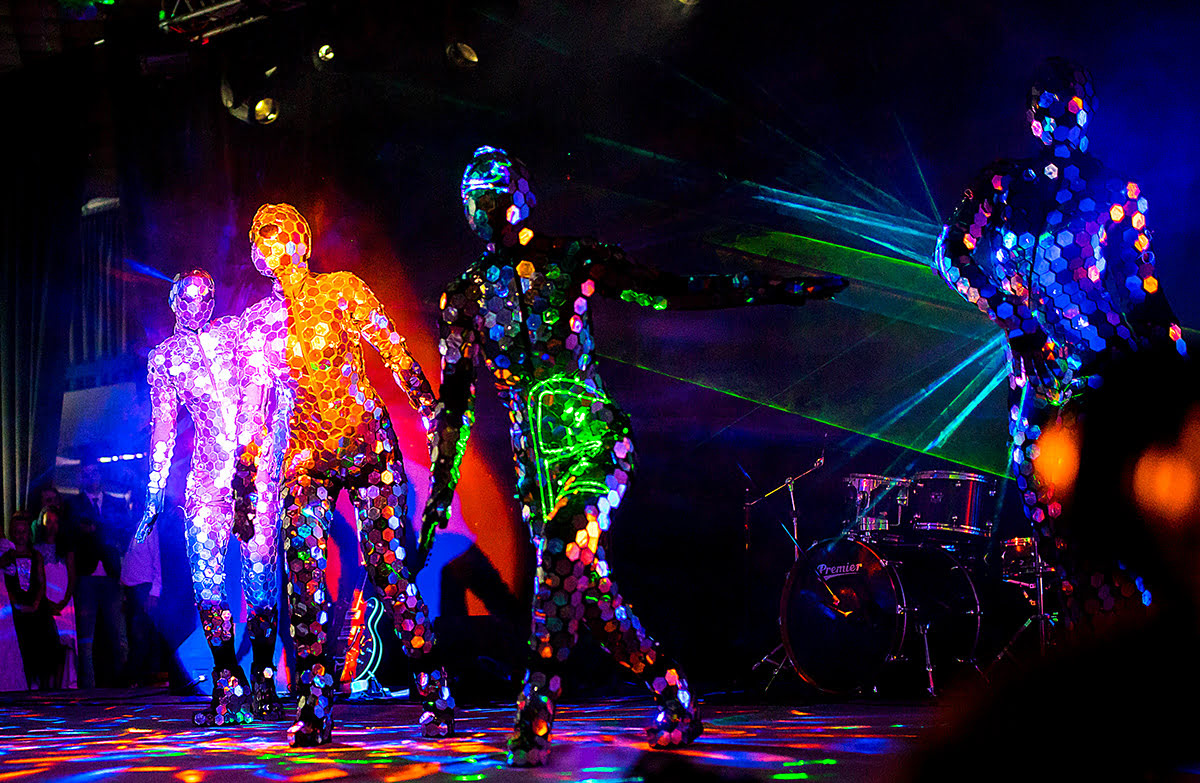 8. Catch the craziest show in Tokyo at ROBOT RESTAURANT
For a truly unique experience that you won't find anywhere else, head to the popular Robot Restaurant in Shinjuku. No, unfortunately, it's not a restaurant where robots serve you. It is, however, an incredible performance venue where you can enjoy dinner with one of the wildest and wackiest cabaret shows on earth. The evening begins in a sparkling neon bar area where patrons can enjoy some drinks before being escorted down into the performance/restaurant area. The 90-minute show at Robot Restaurant is filled with towering dinosaurs, 10-foot-tall robots, intense laser beam displays, rainbow strobe lighting, dancing, drumming, and much, much more. The dazzling lights and astounding performances culminate in an epic robot battle that you have to see to believe.
9. Experience a magical time at TOKYO DISNEYLAND and TOKYO DISNEYSEA
Whether you are a seasoned visitor to other Disney parks or you have never set foot in one before, Tokyo Disneyland is absolutely worth the visit. It is one of the most successful of all Disney parks around the world. Tokyo Disneyland is also home to many of the most popular Disneyland park rides plus a few unique additions of its own, namely Monsters, Inc. Ride & Go Seek! and Pooh's Hunny Hunt. Speaking of unique, Tokyo Disneyland's companion park, Tokyo DisneySea, offers a truly one-of-a-kind experience. This nautical-themed park is a bit more of an adult take on a Disney park, but don't worry, the kids will love it as well. The one ride that you just can't miss at Tokyo DisneySea is Journey to the Center of the Earth.
Tokyo Disneyland is located just east of Tokyo, in Japan's Chiba Prefecture. It is easily accessible from Tokyo Station by taking either the JR Musashino Line or the JR Keiyo Line to Maihama Station. If you are coming from either of Tokyo's international airports, then you can reach Tokyo Station by taking the Tokyo Monorail from Haneda Airport or the JR Narita Express from Narita Airport. If you're visiting Tokyo Disneyland for multiple days, then the best hotels to stay at are the Tokyo Disneyland Hotel, which is right outside of the Tokyo Disneyland main gate, and the Tokyo DisneySea Hotel MiraCosta, which is located entirely inside Tokyo DisneySea.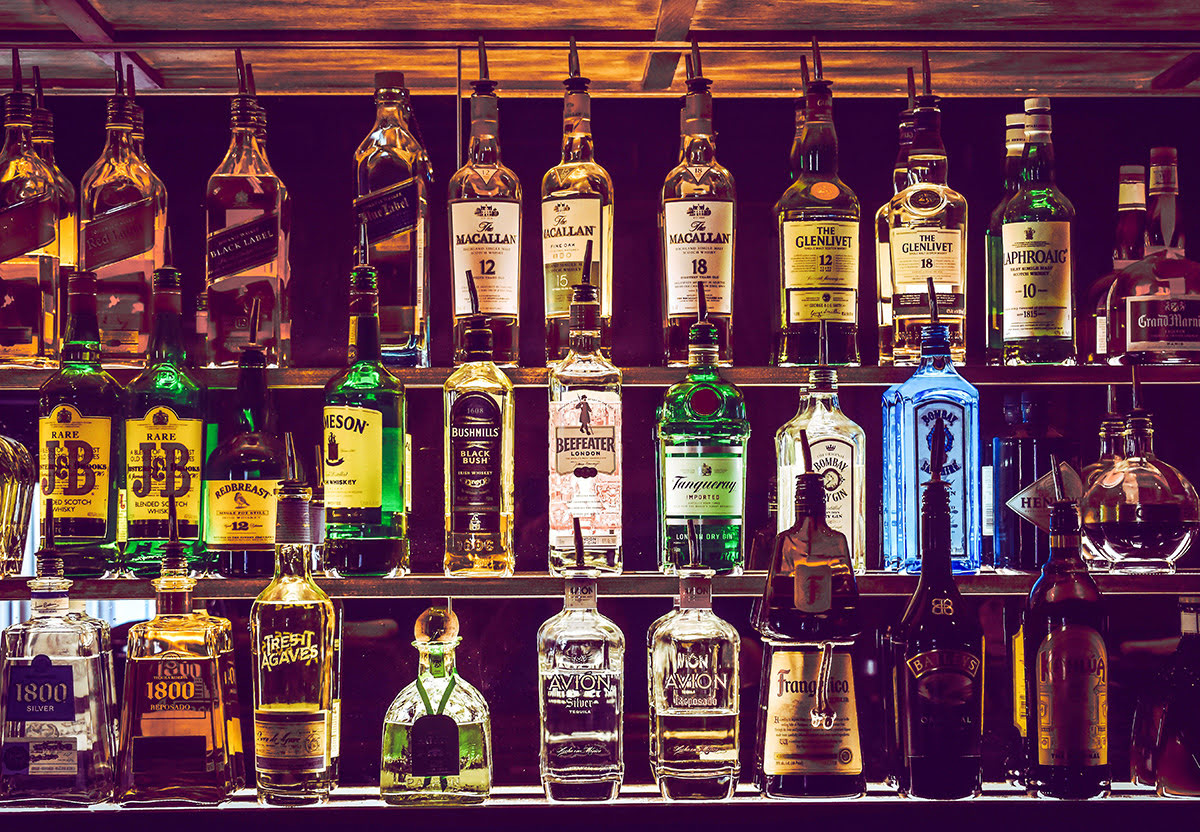 10. Grab a drink with the locals at a popular TOKYO bar or pub
Tokyo is known for its world-class bars and dedicated master bartenders, who will craft you a specialty drink based on your personal tastes. There are numerous spots to sample legendary cocktails made from elusive whiskeys, bourbons, and rums, or to just grab a good beer and enjoy some of the best pub food you've ever tasted. From exclusive bars that seat only a few patrons at a time to bars with incredible views of the city, Tokyo has it all.
Best bars and pubs in TOKYO
• Ben Fiddich: A 15-seater bar with a laid-back atmosphere in Shinjuku, Ben Fiddich is a great place to get a made-to-order cocktail.
• What the Dickens!: An authentic British pub just minutes from Ebisu Station in Shibuya, What the Dickens! serves British beer and classic British pub food.
• Nikka Blender's Bar: If you're a fan of award-winning Nikka whiskey, or just whisky in general, then head to Nikka Blender's Bar at Nikka Whiskey Headquarters.
• Albatross: A quick walk from Shinjuku Station, Albatross is a quaint, 30-seater bar considered to be one of the hippest bars in the city.
• Bar High Five: Located in Ginza, Bar High Five stocks an impressive collection of whiskey and scotch from which the bartenders make personalized cocktail creations.
• Roof Top Bar & Terrace G: Located on the 13th floor of the Shinjuku Granbell Hotel, Roof Top Bar & Terrace G is the perfect place to enjoy drinks with a view.
• Bar Pond: For seasonal cocktails made from rare whiskeys and bourbons exclusive to Japan, head to Bar Pond in Setagaya.
• Zoetrope: A quirky bar decorated with an eclectic array of film memorabilia, Zoetrope is another great spot for exclusive Japanese whiskeys.
• Gen Yamamoto: Speciality cocktails shine at Gem Yamamoto, made from fresh local produce and only the finest liquors.
• Star Bar Ginza: Another bar serving speciality cocktails made just for you, Star Bar Ginza also offers decadent snack pairings to enjoy with your drinks.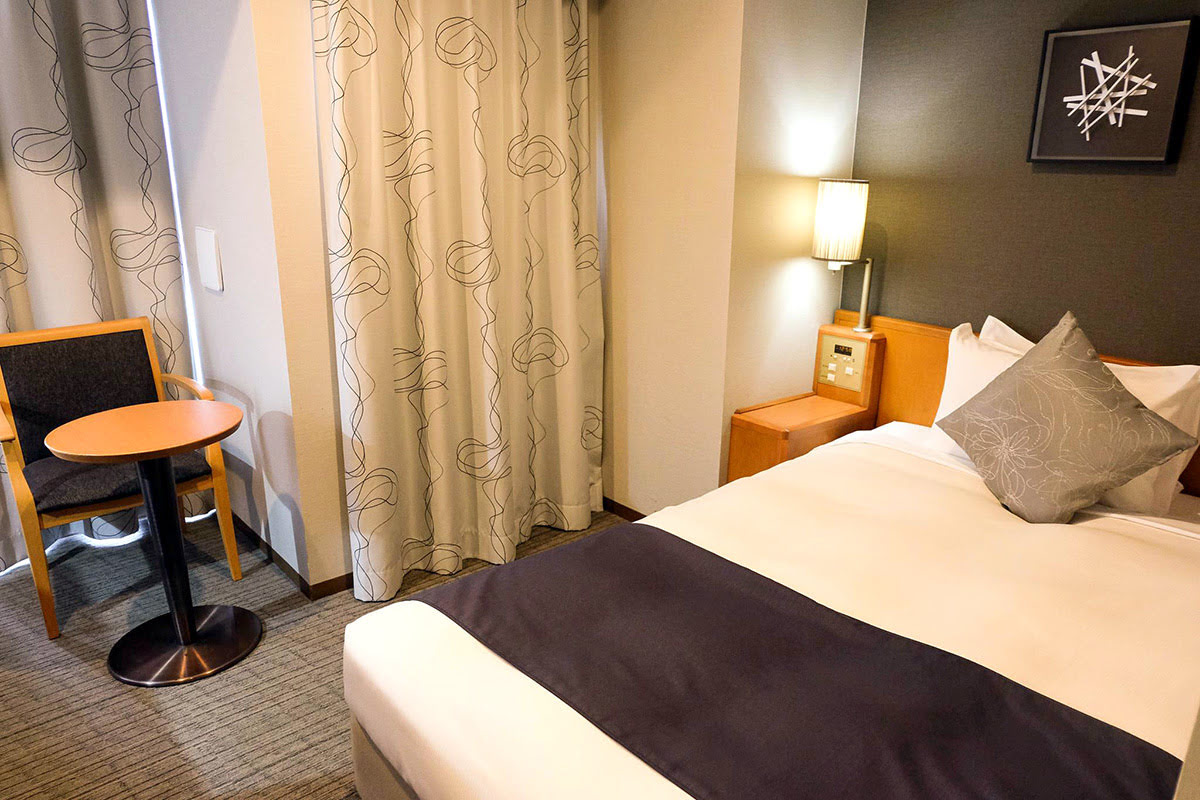 11. Take a cruise on the SUMIDA RIVER or in TOKYO BAY
Tokyo is a city of waterways, chief among them the Sumida River and Tokyo Bay. Traveling by water is a relaxing and enjoyable way to do some sightseeing. It can even be an effective way of getting from point A to point B depending on where you are going. From Asakusa, you can hop on a water bus operated by the Tokyo Cruise Ship service and take it to many destinations down the Sumida River, including Odaiba Seaside Park, Palette Town, Hinode Pier, Hamarikyu Pier, and Kasai Rinkai Park. The futuristic water boats used for the Sumida River cruise have large windows, letting you take in the sights while you travel in style.
Hopping on a Tokyo Bay cruise is another fantastic way to take in a view of the city skyline. There are numerous cruise ship operators around Tokyo Bay offering tours throughout the day. While taking a cruise in the daytime provides many fantastic photo opportunities, an evening cruise is a truly magical experience, allowing you to see the city alight with the glow from millions of windows and neon lights. Two of the best Tokyo Bay cruises are the Symphony Tokyo Bay Cruise and the Samurai Ship, operated by Samurai Cruises. Both cruises depart from Hinode Pier, which is a short distance from both Hinode Station and Hamamatsucho Station.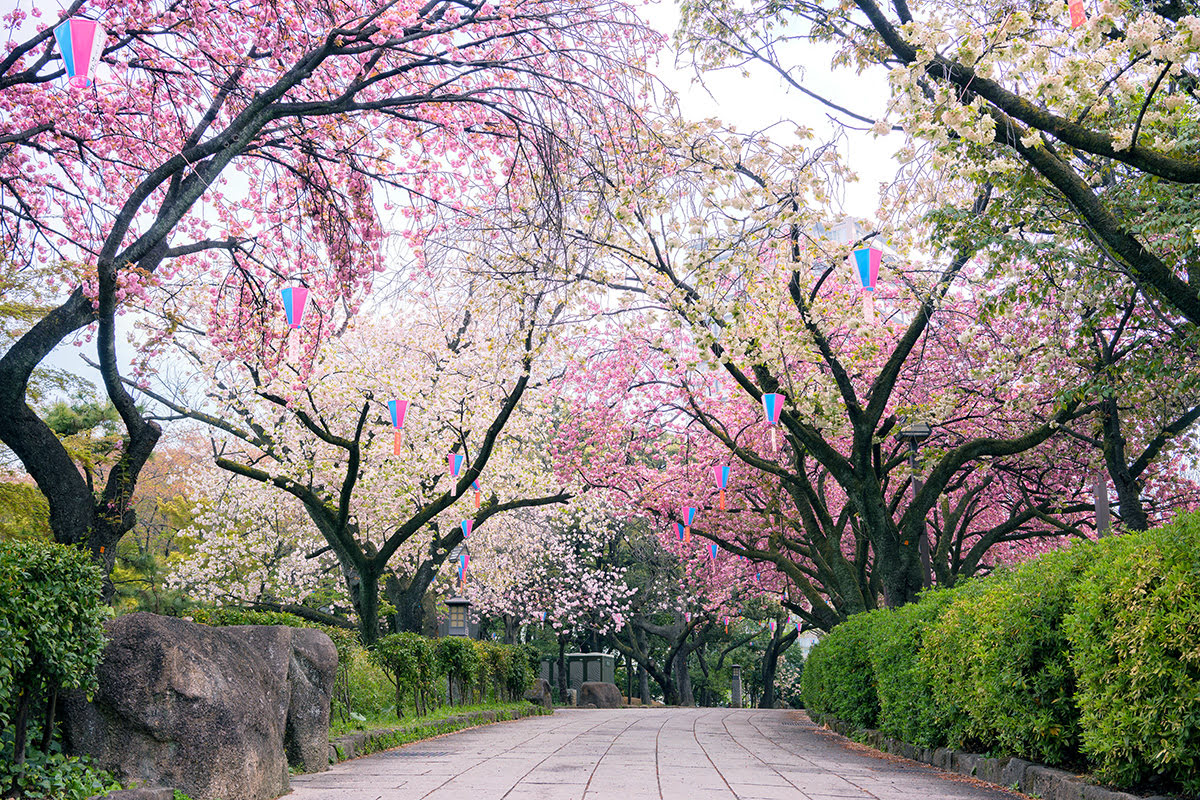 12. Discover fun activities and things to do depending on the season
Finally, when you're looking for something to do in Tokyo, it's always worthwhile to consider a seasonal activity or event that coincides with your stay. Seasonal events are a great way to add a unique stamp to your trip, and they are loved by locals and visitors alike. Whether you're more interested in festivals, sporting events, or nature, there's something in Tokyo for every type of tourist. Here are eight of the most popular activities in Tokyo depending on the time of year.