Osaka is not a city where people go home early. There are endless options for clubs, drinking and dancing the night away, and the compactness of Osaka nightlife spots, like Shinsaibashi and America Village (Americamura), means you're never far from a second choice if you don't like your first one. It helps that prices at Osaka clubs and bars are generally reasonable, and cover charges usually include at least one free drink.
1. Club Circus in America Village (Americamura)
Club Circus may be Osaka's best place for serious techno and EDM. With a mix of DJs both famous and underground, this small-ish but always packed dance club is loud, intense and frequented by committed fans of the dance music scene and Osaka nightlife. Live acts, especially hip hop and old-school record-scratching acts, also are in the mix at Club Circus. Experimental and more artistic music-based performance art sometimes makes it into the event calendar as well.
Address: 542-0086 Osaka Prefecture, Osaka, Chuo, Nishishinsaibashi 1-8-16
How to get there: Club Circus is a 3-minute walk from Yotsubashi Station, just in front of Shinsaibashi Opa shopping mall.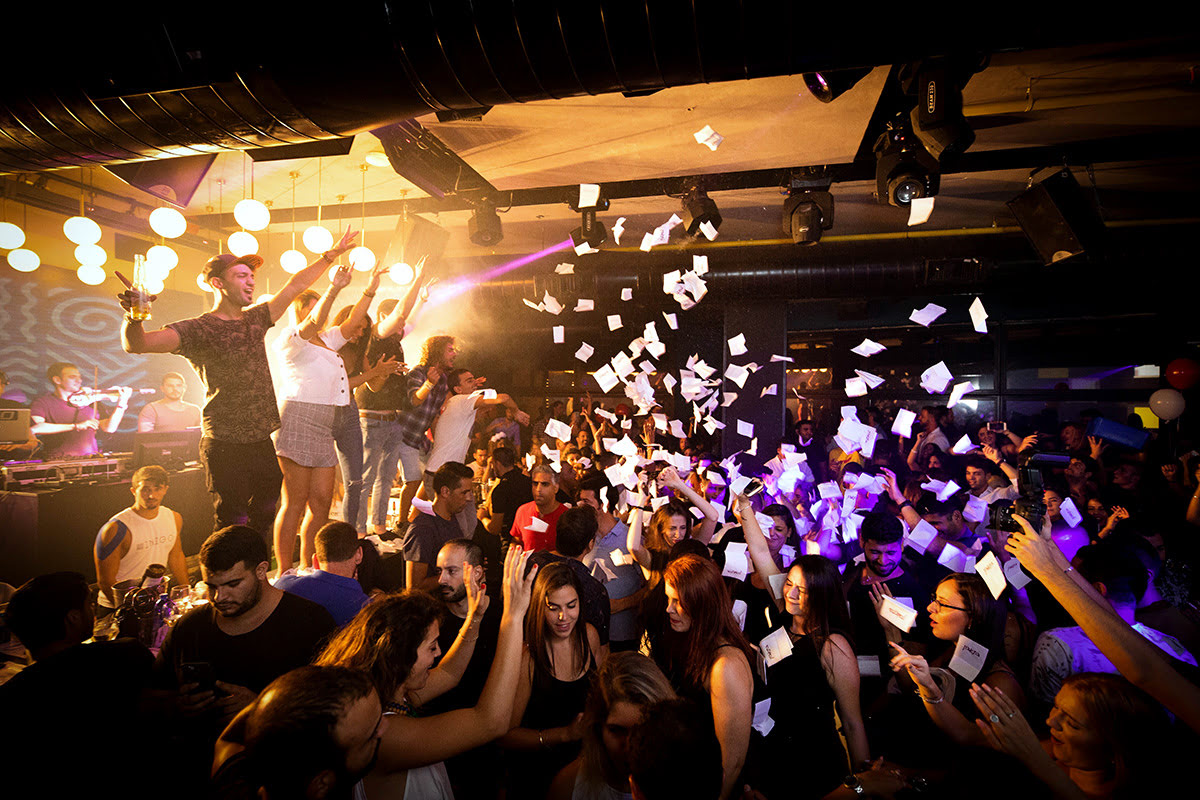 2. Sam and Dave One near Souemoncho in Shinsaibashi
An Osaka institution for more than 20 years, Sam and Dave One draws a large and international crowd every night of the week to its spacious dance floor. With themed nights that offer Latin dance lessons and a diversity of music ranging from hip-hop to trance, Sam and Dave One appeals to just about anyone looking to discover Osaka nightlife. While the music changes from night to night, the immersive light show always is on full blast, and the club's popular western-style restaurant serves large portions until late into the night.
Address: 542-0083 Ōsaka-fu, Ōsaka-shi, Chūō-ku, Higashishinsaibashi, 2 Chome−2−7-20
How to get there: Sam and Dave One is situated in the center of Shinsaibashi, making it a 10-minute walk from Namba Station, Shinsaibashi Station, Nippombashi Station and Kintetsu-Nippombashi Station.
3. GHOST Ultra Lounge in America Village (Americamura)
Hip hop lives right in the heart of Osaka nightlife at GHOST Ultra Lounge. Named after the Rolls Royce car model, GHOST Ultra Lounge stylistically aims for upscale rapper-chic with its LED-illuminated dance floor and VIP lounge. With English-speaking staff and discounts for foreigners, GHOST Ultra Lounge is popular with tourists and expats in Osaka. The DJs and their sets lean heavily towards hip hop and rap, with more pop mixed in on Saturday nights. Just don't go on a Monday. That's the one night of the week that GHOST Ultra Lounge is closed.
Address: 542-0086, Osaka, Chuo-ku, Nishishinsaibashi 2 Chome-17, 2-17-3
How to get there: GHOST Ultra Lounge is closest to Yotsubashi Station, but many patrons use the more accessible Shinsaibashi Station. Namba Station also is a 10-minute walk away.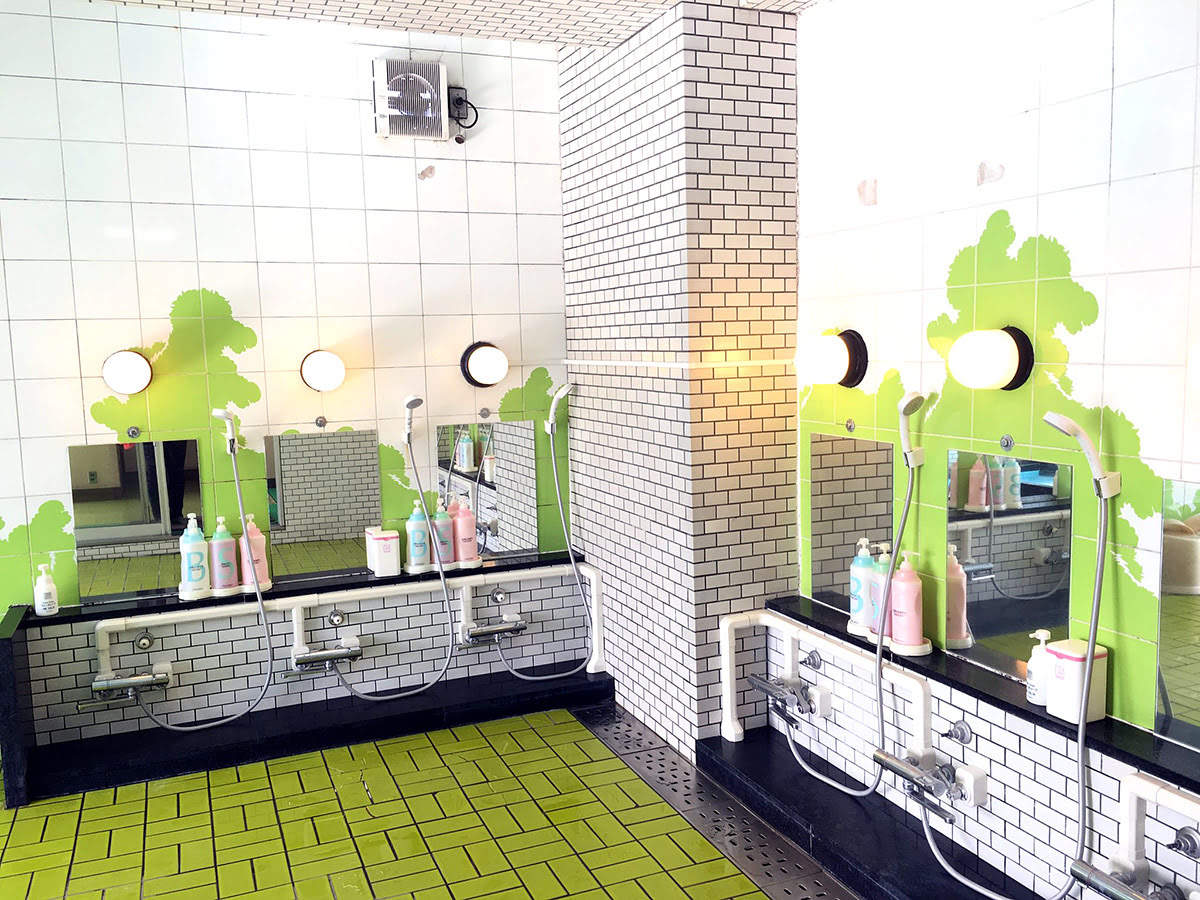 4. Club Joule in America Village (Americamura)
With a full three floors and the capacity for 800 people, Club Joule is one of the largest clubs in Osaka. It also is the only club in Osaka with an open-air terrace. Club Joule's size and popularity make it one the city's top venues for Osaka nightlife and international artists, who frequently perform live on weekends. Club Joule also is packed on weekdays with locals and visitors alike who enjoy the club's spacious dance floor, separate lounge area and breezy rooftop bar.
Address: 2-11-7 Nishi-Shinsaibashi, Chuo-ku, Osaka
How to get there: Club Joule is walking distance from Shinsaibashi Station, Yotsubashi Station and Namba Station.
5. Giraffe Osaka in Dotombori
If you like partying with more than 1,500 people every weekend, Giraffe Osaka claims to have the largest club crowd in the city. The crowd is so large that Giraffe Osaka has two separate dance floors that feature different music. Open every day at the early hour of 7 p.m. and free of cover charge, except on special live performance nights, Giraffe Osaka appeals to casual club-hoppers as well as more hardcore night-lifers.
Address: 7-9 Souemonchō, Chūō-ku, Ōsaka-shi, Ōsaka-fu 542-0084
How to get there: Giraffe Osaka is a 6-minute walk from Namba Station.