Japan's third largest city is divided into two main regions – Kita, meaning north, and Minami, meaning south. Each of those regions are divided into districts, some of the most central being Shinsaibaishi, Dotonbori and Namba. Pick places to stay near Osaka attractions, and enjoy short walks to the things you want to see most!
1. Find the perfect holiday shopping spots in SHINSAIBASHI
Shinsaibashi is Osaka's premier shopping destination. Staying in a hotel in Shinsaibashi puts you close to shopping malls like Daimaru Shinsaibashi and Namba Parks. America Village (Americamura) also is a hit with Osaka's younger crowds. The main attraction in the district is Shinsaibashi Shopping Arcade, which offers both mainstream outlets and alleys full of local boutiques, izakaya (Japanese bars), cafés and live music venues. The district is connected to Dotonbori, where you can have lunch at Kani Doraku and follow the Tombori River Walk to landmarks like the Glico billboard and Kuidaore Taro, the drum-playing clown at the Nakaza Cuidaore Building.
Check In to OOKINI Hotels Shinsaibashi Sennencho Apartment, Step Out to America Village (Americamura)
2. Discover upscale nightlife and luxury shopping in UMEDA
Staying in Umeda puts you close to Osaka's main transportations hubs, Osaka Station and Umeda Station. Not only do these trains connect to the rest of the city, but they also take passengers to Kyoto and Kobe. Umeda is considerably busier than most suburbs in Osaka, and hotels tend to cater to business class and luxury travelers, but tourists appreciate the proximity to landmarks like Umeda Sky Building and Kitashinchi, an upscale nightlife district once famed for its geisha girls and aristocratic clientele. Umeda Station is centrally located to mega malls like Grand Front Osaka and HANKYU Department Store Umeda, and it borders with the canal in Nakanoshima. Take the Nakanoshima River Cruise and pass by destinations like Nakanoshima Festival Tower, Nakanoshima Garden bridge and the Museum of Oriental Ceramics, Osaka. You'll also find Osaka Science Museum in Nakanoshima.
Check In to Hotel IL Grande Umeda, Step Out to Nakanoshima Garden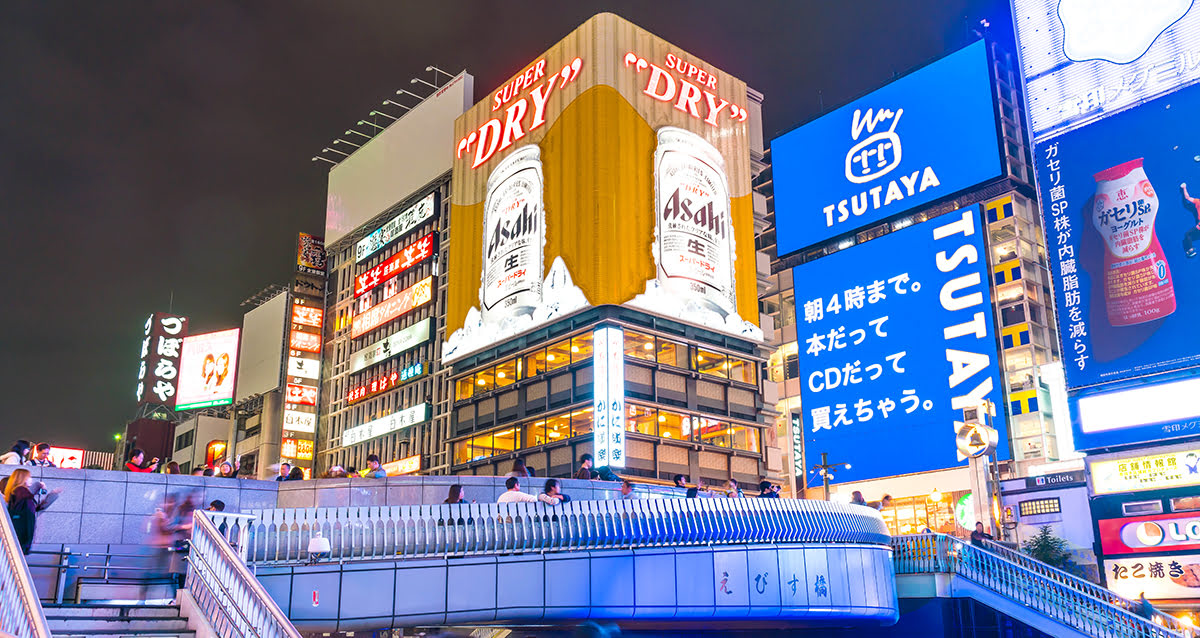 3. Go straight from the airport to a cozy guest house near NAMBA STATION
If you're landing at Kansai International Airport, the best place to stay in Osaka might be near Namba Station. The ride from Kansai-Airport Station to Namba Station takes about 45 minutes and terminates near Namba City shopping mall and Namba Parks recreational facilities. Also, Namba is just south of Dotombori Canal and Ebisu Bridge, which connects tourists to Shinsaibashi. Take a free-fall ride down the front of the Namba HIPS building or spend a day in nearby Nipponbashi Park and Denden Town, Osaka's go-to zone for electronics and camera supplies.
Check In to Hotel WBF Hommachi, Step Out to Ebisu Bridge
4. Make day-tripping a snap by choosing a cheap hotel by SHIN-OSAKA STATION
If you're zipping to Osaka on the bullet train, you'll most likely land at Shin-Osaka Station, one of Osaka's main transport hubs located just north of the Yodogawa (Yodo) River. The area is a convenient base camp for travelers seeking easy passage into city center and day-trippers eager to explore nearby cities like Hiroshima, Kyoto and even Tokyo. Because a vast number of travelers pass through the area every day, hotels near Shin-Osaka Station remain affordable year-round. The area is, admittedly, a bit sparse on landmarks and attractions, but popular Umeda is only an 8-minute train ride away.
Check In to Cityroute Hotel, Step Out to Yodogawa Riverside Park
5. Photographers and backpackers feel right at home in a hostel in TENNOJI
For a glimpse of Osaka's more traditional and historic side, choose a hotel in Tennoji. This eastern district is home to attractions like Osaka Tennoji Zoo and landmarks like Shitennoji temple. Explore the international neighborhood of Shinsekai while taking in a view from Tsutenkaku tower. Tennoji is best known for its landmarks, but it is notorious for affordable guest houses and 100-yen shops as well. Find some restful green space in Tennoji Park (Tenshiba), and tour Keitakuen Garden and Osaka City Museum. Also located in Tennoji is Abeno Harukas, the tallest building in Japan.
Check In to bnb Primo 02, Step Out to Osaka Tennoji Zoo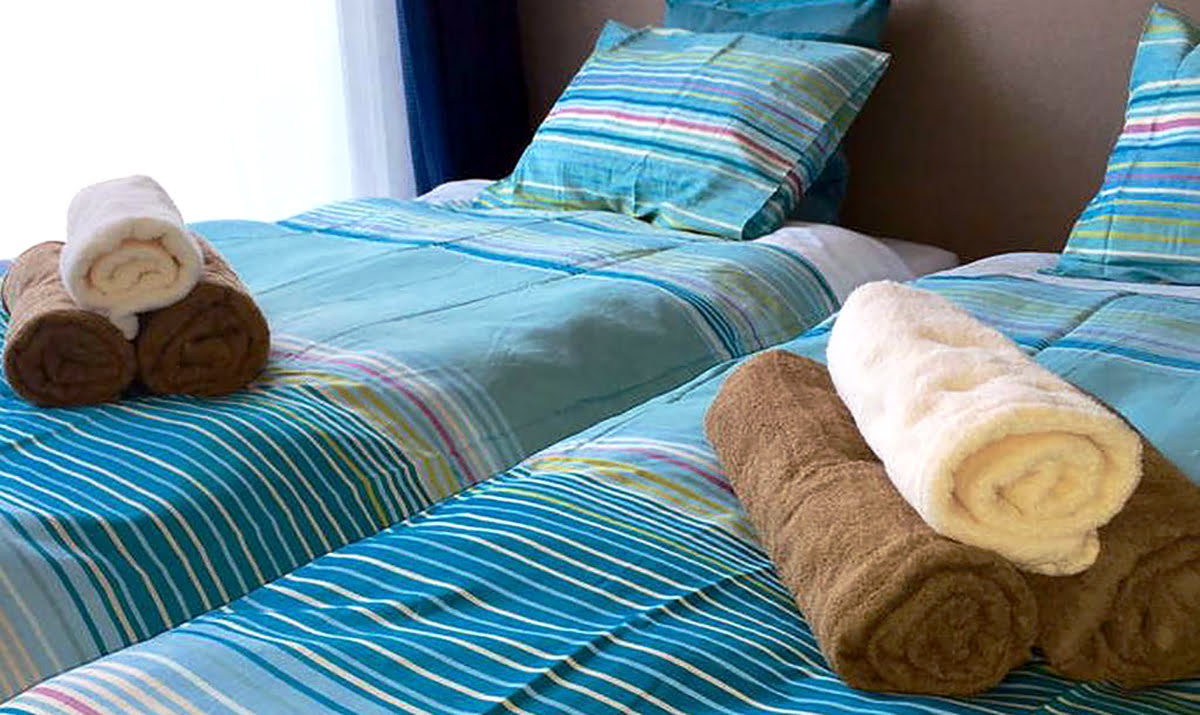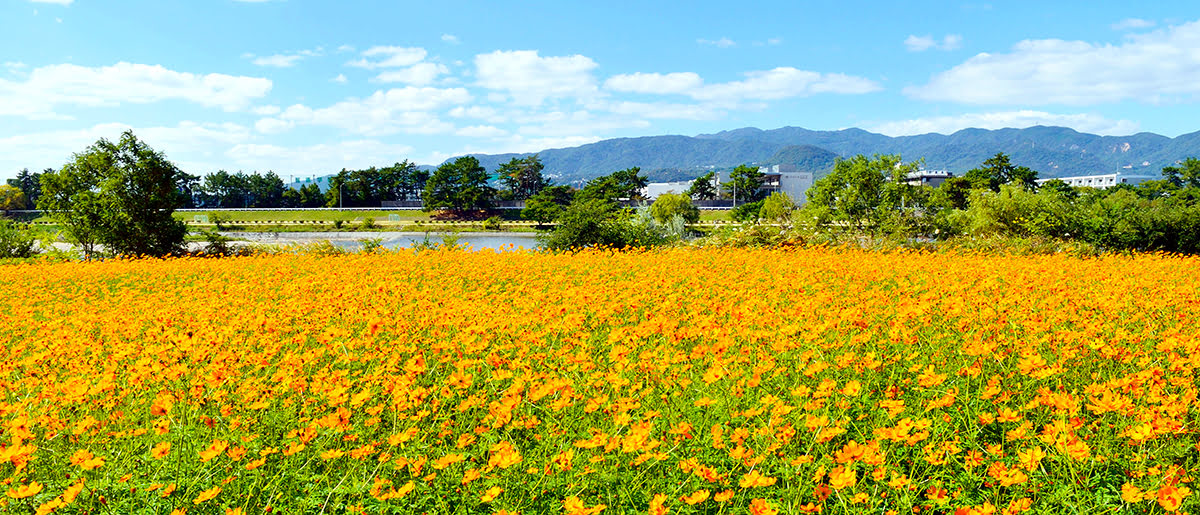 6. Get a taste of Japanese culture and local entertainment in nearby AMAGASAKI
Experience a slice of local life in the offset region of Amagasaki. This district northwest of Osaka technically is in Hyogo Prefecture, but the journey into Osaka takes less than 10 minutes by train. Amagasaki is known for its affordable nightlife and easygoing atmosphere. The area is a popular weekend getaway for locals and a perfect place to hide from the constant hustle and bustle of Osaka. Peaceful attractions in Amagasaki include Hyogo Prefectural Amagasaki Forest sports complex and Nishimuko Park. Families love Oido Park for its playground equipment and picturesque rose gardens.
Check In to Amagasaki Plaza Hotel, Step Out to Nishimuko Park