Find the best souvenirs to buy in Tokyo with this shopping guide that covers Tokyo's best shopping streets, markets and souvenir shops. From green tea Kit Kats to multi-strand pearl necklaces, Tokyo souvenirs range from quirky to traditional. Shop for fake food in Kappabashi or buy sake at Meishu Center.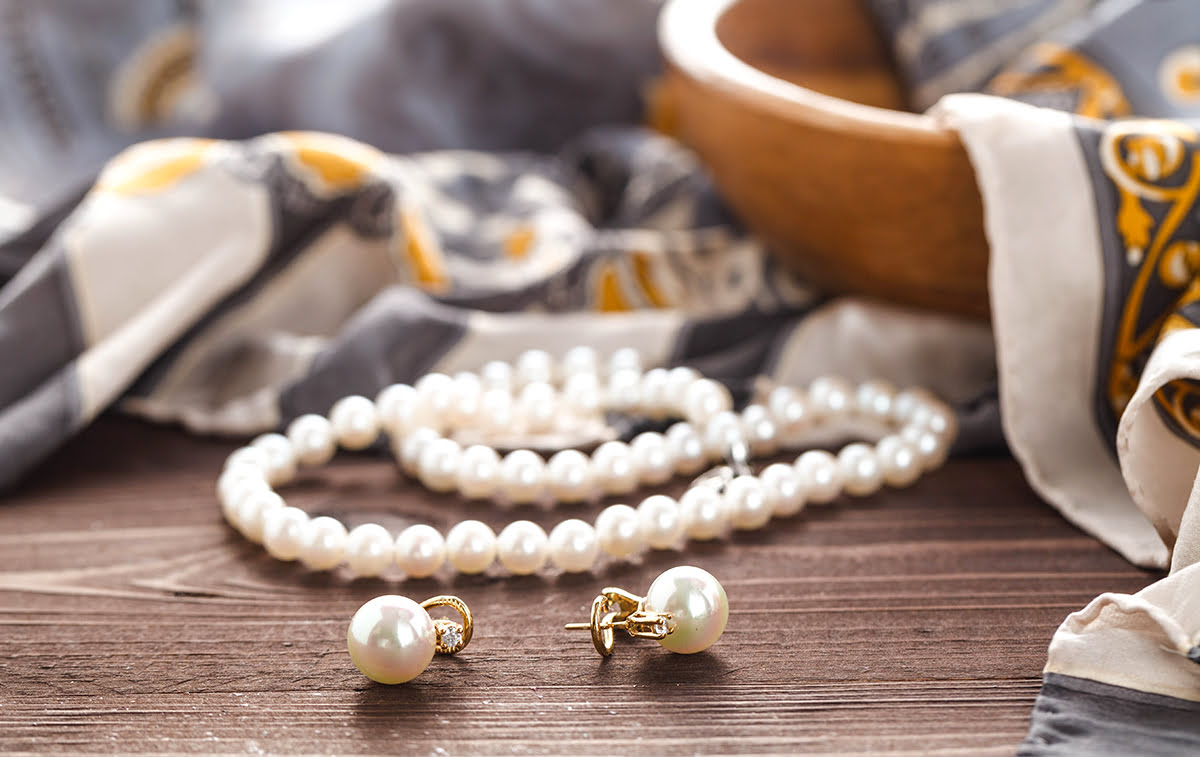 1. Pearls
Pearls have been synonymous with wealth and status in Japan since the first century when free divers began scouring the ocean floor for Akoya oysters. In the late 1800s, Kokichi Mikimoto, a Japanese entrepreneur, developed a technique for pearl cultivation and launched a pearl shop in the Ginza district of Tokyo. Today, any decent Tokyo shopping guide is going to include pearl jewelry near the top of the list. Tokyoites and visitors looking for fine jewelry can visit the Mikimoto flagship store known as Ginza Main, while those shopping for casual, more affordable pearls will want to check out the much-photographed Ginza 2.
6 more places for pearl shopping in Tokyo
Yonamine Pearls
Pearl Seiwa
Amit Trading
Tokyo Pearl
Sinju
Tasaki
2. Tech
Japan has a well-earned reputation as a center of technology and innovation, and visitors in the market for a quirky gadget or serious gaming electronics will find plenty to choose from when shopping in Tokyo. Whether you're shopping for the latest in SLR camera technology, virtual reality glasses, or just a charging cable, you'll want to head to Akihabara, which is commonly known as Tokyo's Electric Town Once there, you'll find a multitude of electronics shops, and you may even discover a strange new gadget like an electronic shoe deodorizer that you just have to buy.
8 of Tokyo's best spots for buying gadgets and electronics
BIC CAMERA Ikebukuro
Yamada Denki
Edion AKIBA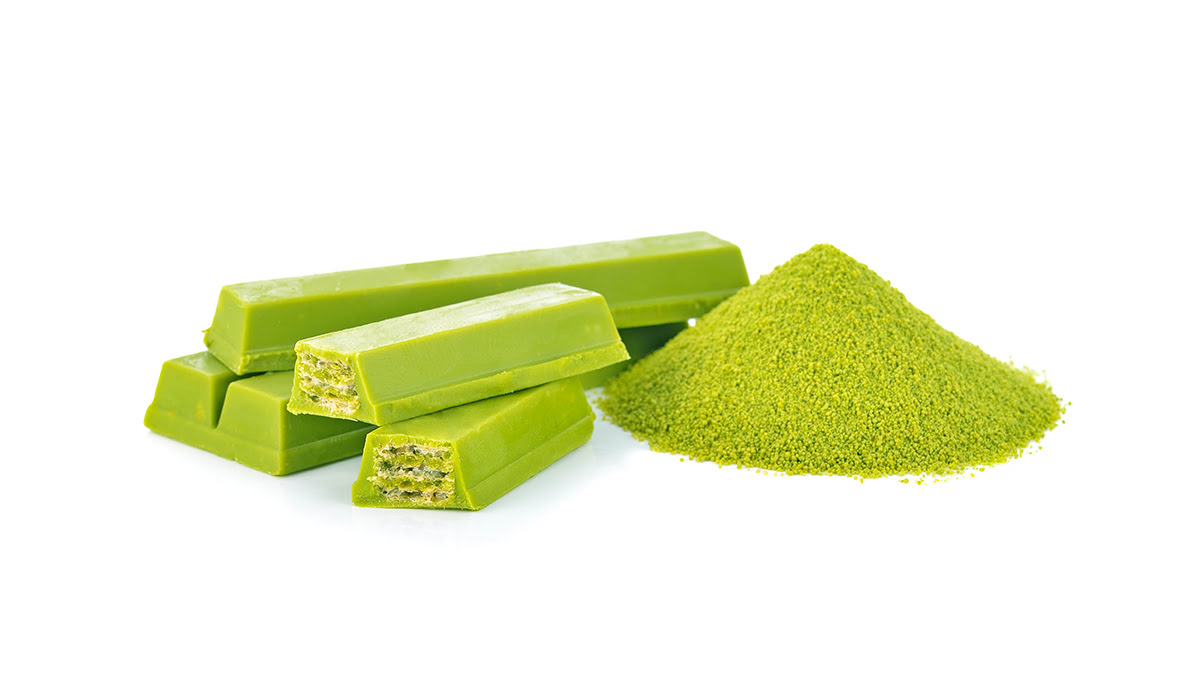 3. Kit Kats
You'll never look at plain, milk chocolate Kit Kats the same way once you've sampled some of the inventive flavors sold in Tokyo. Kit Kats are more than just candy in Japan; they are an obsession, in part because of the multitude of flavor variations available there. If you're wondering what to buy in Tokyo for your friends back home, Kit Kats are an inexpensive and unique option. You can buy these celebrated Kit Kats at any of the Don Quijote convenience stores, or you can head straight to the source and do your sweet shopping at one of the Kit Kat Chocolatory shops in Tokyo.
8 fun Kit Kat flavors to buy in Tokyo
Wasabi
Green tea
Strawberry Cheesecake
Sweet potato
Apple vinegar
Choco banana
Grape
Rum raisin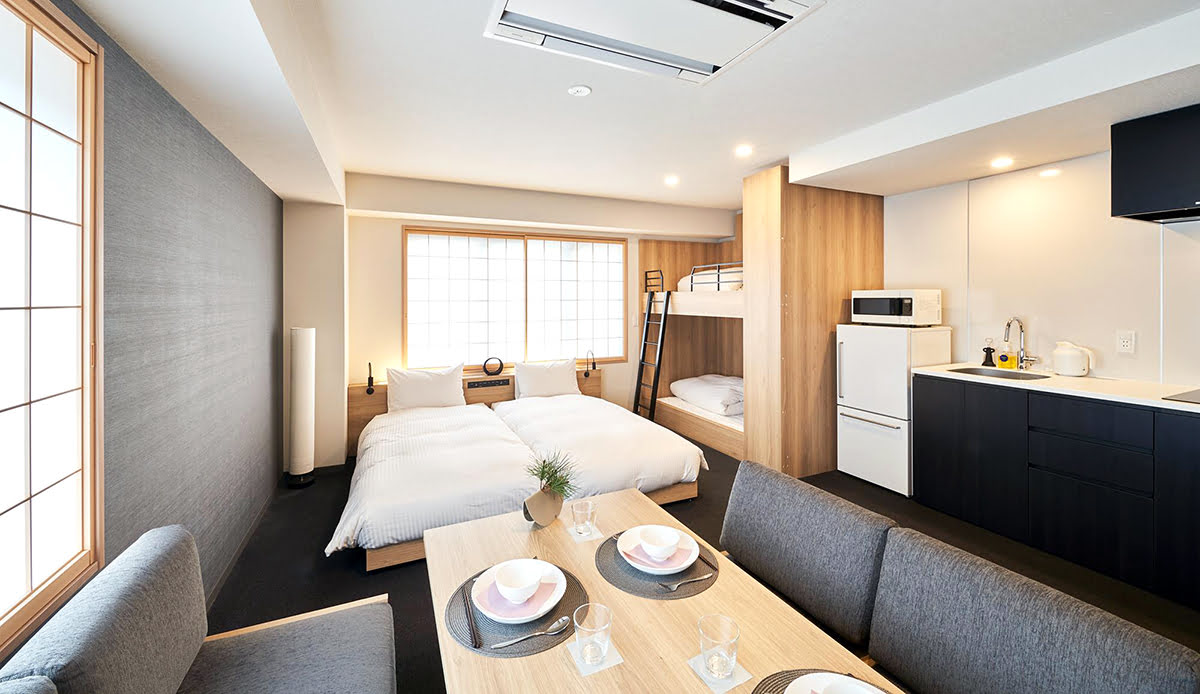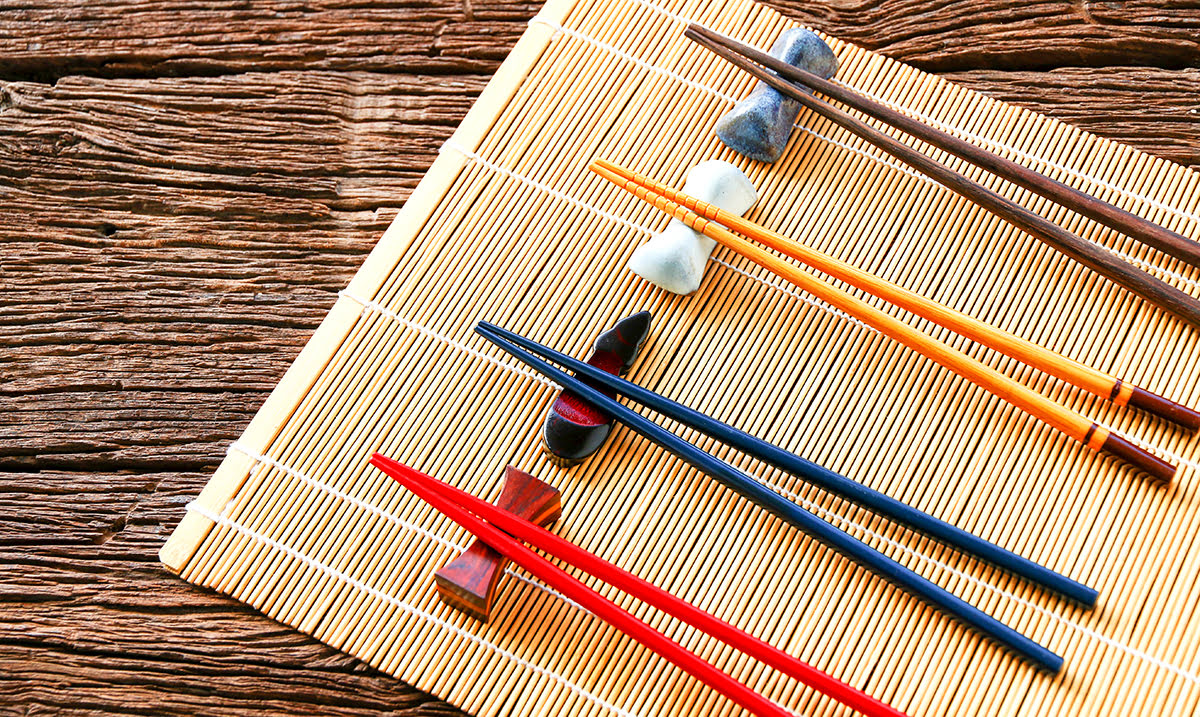 4. Chopsticks
Available in many shops and at a variety of price points, chopsticks, or hashi, are an enormously popular thing to buy in Tokyo. Traditionally, chopsticks are made of lacquered wood, but when shopping in Tokyo, you'll find them in a range of materials including jade, coral, brass, porcelain, and coral. Be aware that you will likely also see ivory chopsticks on sale. Unlike much of the rest of the world, Japan has not banned ivory, which is openly and legally sold in Tokyo and throughout the country. Whether you opt for a fine pair of jade chopsticks or cheap wooden pair engraved with your name, chopsticks are one of the most iconic souvenirs to buy in Tokyo. Check out Morita Annex on Nakamise Shopping Street for a great selection of chopsticks and chopstick rests. This classic Japanese souvenir also makes a great gift for your favorite sushi-loving friend, so you may want to grab a couple of extra sets to take home.
Where to buy chopsticks in Tokyo so you don't get stuck with airport shop options
Rafu Bussan
Bunkado
Nihonbo
Wa-Zakka Maruara Watanabe
Ginza Natsuno Honten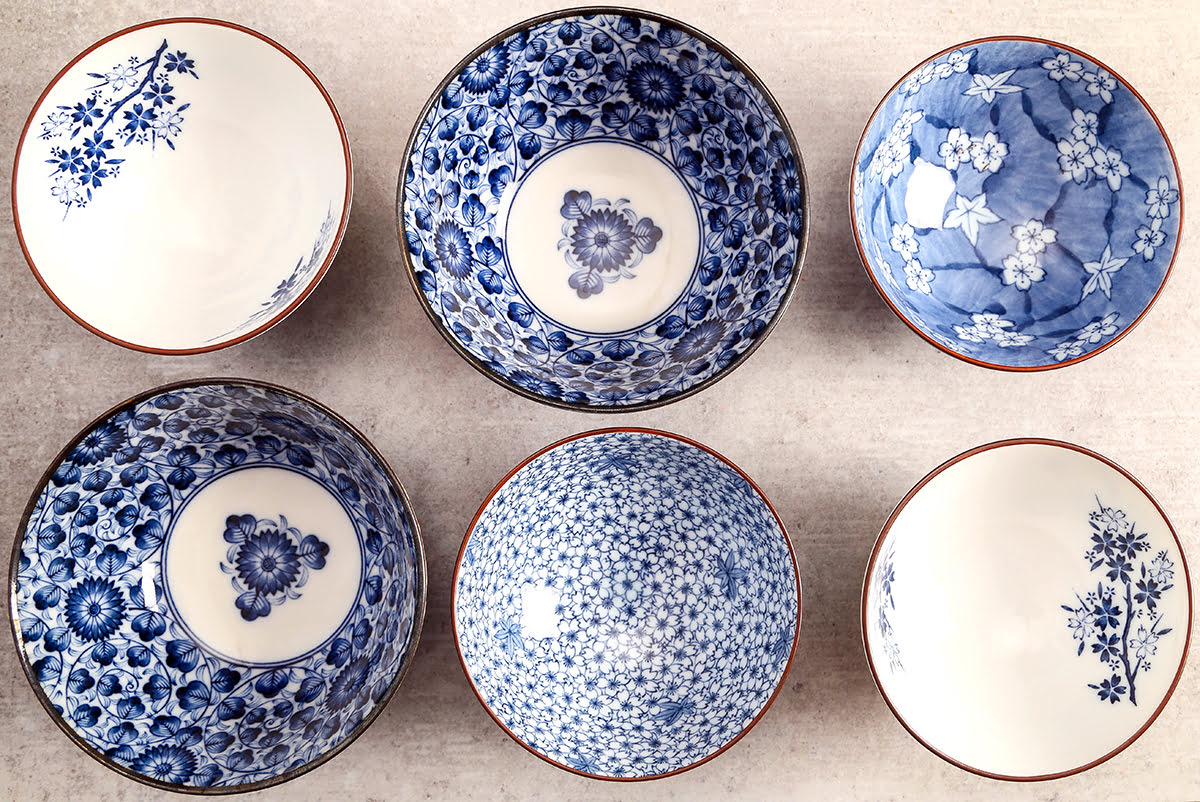 5. Ceramics
Japan has one of the oldest pottery traditions in the world and it continues to produce porcelain and earthenware pieces that are prized around the world. When shopping in Tokyo, you will want to let your pocketbook be your guide, and this is particularly true when buying ceramics. If money is no object, go directly to The Cover Nippon in Tokyo Midtown for the best craftsmanship that money can buy. If you want to bargain hunt or you're shopping for antique pieces, you will want to visit the Oedo Antique Market, which is held on the first and third Sunday of each month.
Most popular ceramic souvenirs to buy in Tokyo
Tea cups and sets
Sakuro (cherry blossom) plates
Spoon rests
Bowls
Vases
Sakeware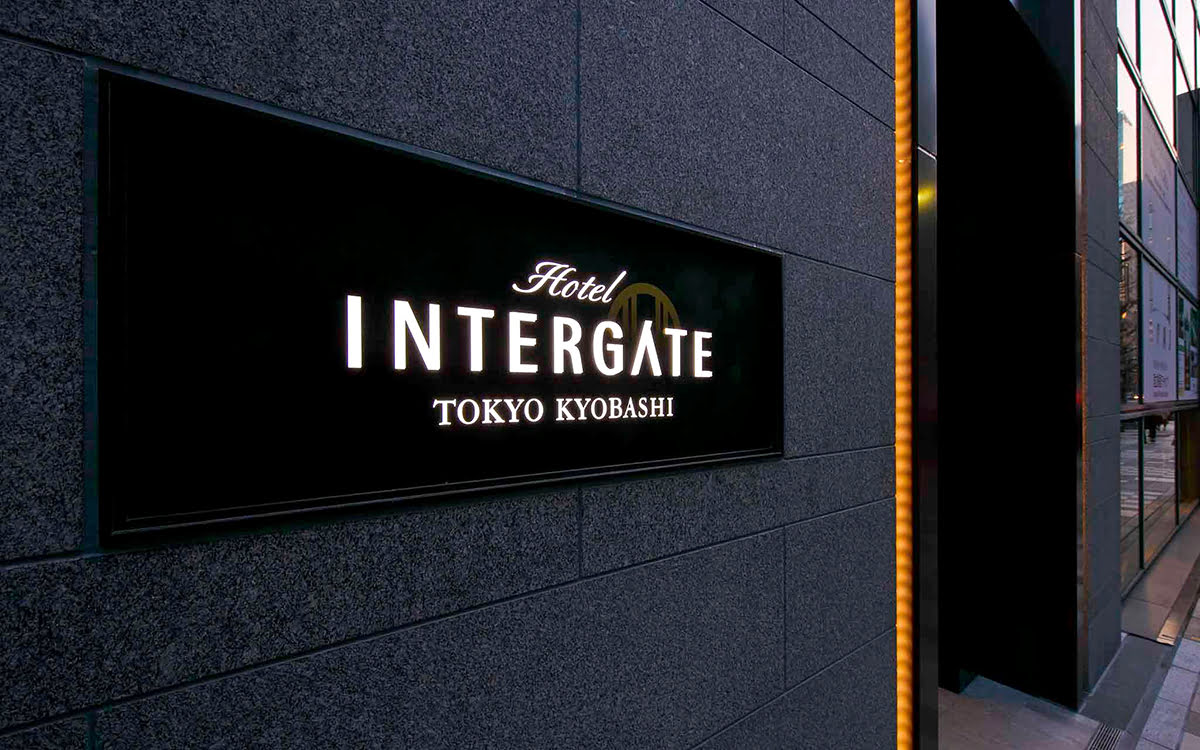 6. Sneakers
As the streetwear capital of the world, Tokyo is the place to buy the latest and greatest kicks. Most of the top sneaker shops are in or around Harajuku, so if you head that way, you can hit up boutiques like A+S, Atmos Pink (ladies-only), and Undefeated as well as single retailer shops like Adidas Originals, Nike Kicks Lounge, and White Atelier by Converse. Walk a short distance to Omotesando to checkout Onitsuko Tiger's flagship store.
Buy these Tokyo-based sneaker brands
Y-3
Comme des Garçons
Losers
RFW Tokyo
Visvim
Hender Scheme
7. Kawaii
Kawaii, literally lovable or adorable, is the "culture of cuteness" in Japan. Epitomized by Hello Kitty and certain types of manga, stores catering to the kawaii aesthetic are omnipresent on Takeshita Dori in Tokyo's Harajuku district. Whether you're shopping for Hello Kitty stickers and notebooks, Pokémon-themed stuffed animals and candy, or clothes and shoes featuring the kawaii trend of "kitten writing," you'll find a wealth of options in and around Harajuku, including the five-floor kawaii superstore called Kiddyland.
Top 7 kawaii souvenirs to buy in Tokyo
Plush toys
Stationary and stickers
Hello Kitty anything
Smartphone cases
Clothing and hair accessories
Squishies – a cuter version of a stress ball
Colorful toe socks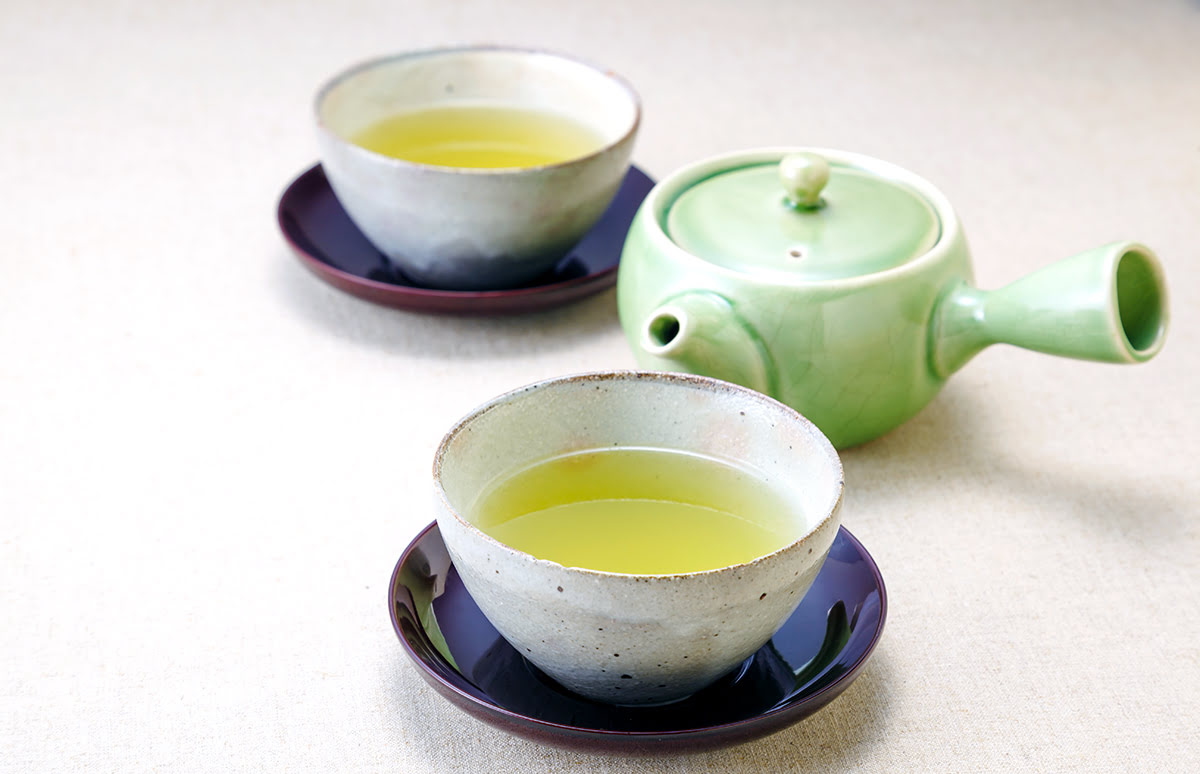 8. Tea
Tea is the most common drink in Japan, and the tea ceremony is an enduring and significant part of Japanese culture. When shopping in Tokyo, you'll have plenty of opportunities to buy tea to drink or as a souvenir because tea is sold from grocery stores to department stores. For a unique tea-buying experience, visit Ippodo Tea Store Tokyo Marunouchi near Tokyo Station. The expert staff at Ippodo assists customers in selecting and sampling varieties of tea that each individual loves.
7 more best places to buy tea in Tokyo
Chachanoma
Ocharaka
Uogashi Meicha Ginza
Yamamotoyama Nihonbashi
Yamane-en
Lupicia
Chaho Asuka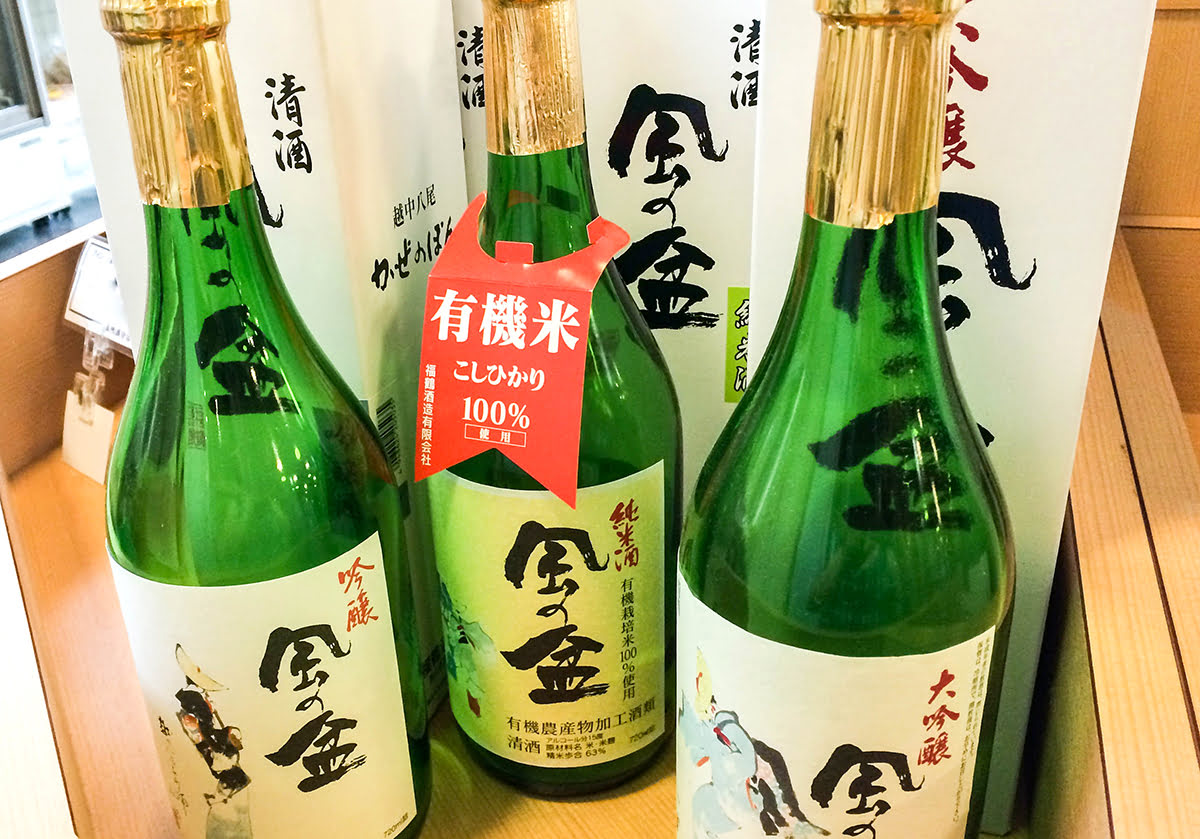 9. Sake
Sure, you could wait until you get back to duty free to shop for your adult beverage souvenirs, but that kind of feels like cheating. There are plenty of great places to shop for sake while exploring Tokyo, and it's much more fun to sample the options mid-vacation than right before you head home. Want to try before you buy? Then you'll want to head directly to Meishu Center where you can raise a glass with tourists and Tokyoites alike. Part bar, part store, Meishu Center offers a wide variety of sake at varying price points.
6 popular sake brands to consider buying in Tokyo
Kokuryu
Tozai
Hakkaisan
Kirin Zan Junmai Ginjo
Dassai
Tentaka Shuzo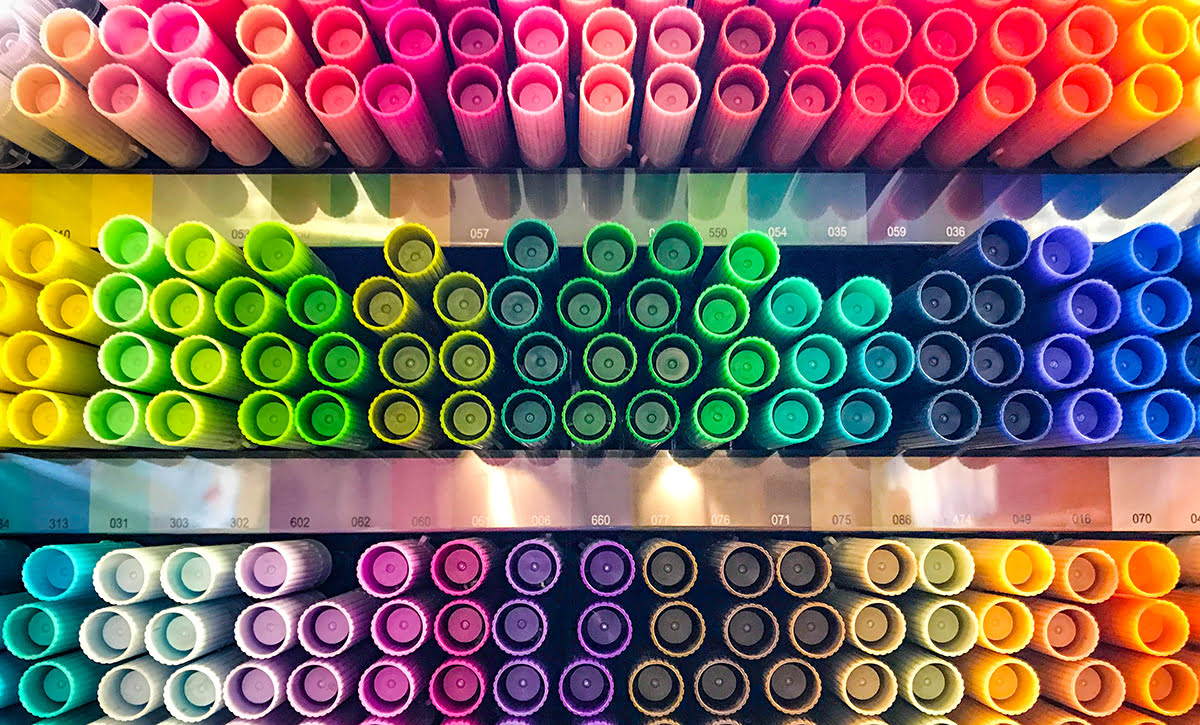 10. Stationery
While journals and gel pens may not be the first potential souvenirs that spring to mind, Tokyo is a wonderland for stationery lovers. There are a plethora of options for visitors interested in buying anything that might be considered office supply-adjacent. Whether you're shopping for high-end fountain pens or Hello Kitty erasers, you'll find a wealth of options across the city. One option for those on the hunt for stationery souvenirs is Loft Shibuya. This seven-floor department store has an entire level devoted to all things stationery. The massive selection of beautifully-colored and patterned washi tape is particularly impressive. If one floor of paper products and pens is not enough to satisfy your stationery shopping needs, head to Itoya, a 12-story store offering everything from calligraphy brushes to tablet cases. Itoya has been in business for over 100 years, and once you visit, it's easy to see why the store has stood the test of time. The space is beautiful and inviting, and staff members are knowledgeable and passionate about the products.
7 of the best stationery souvenirs to buy in Tokyo
Washi tape
Traditional calligraphy set
Fountain pen with custom ink color
Kawaii stickers
Customizable planner or journal
Rainbow colored Japanese gel pens
Origami paper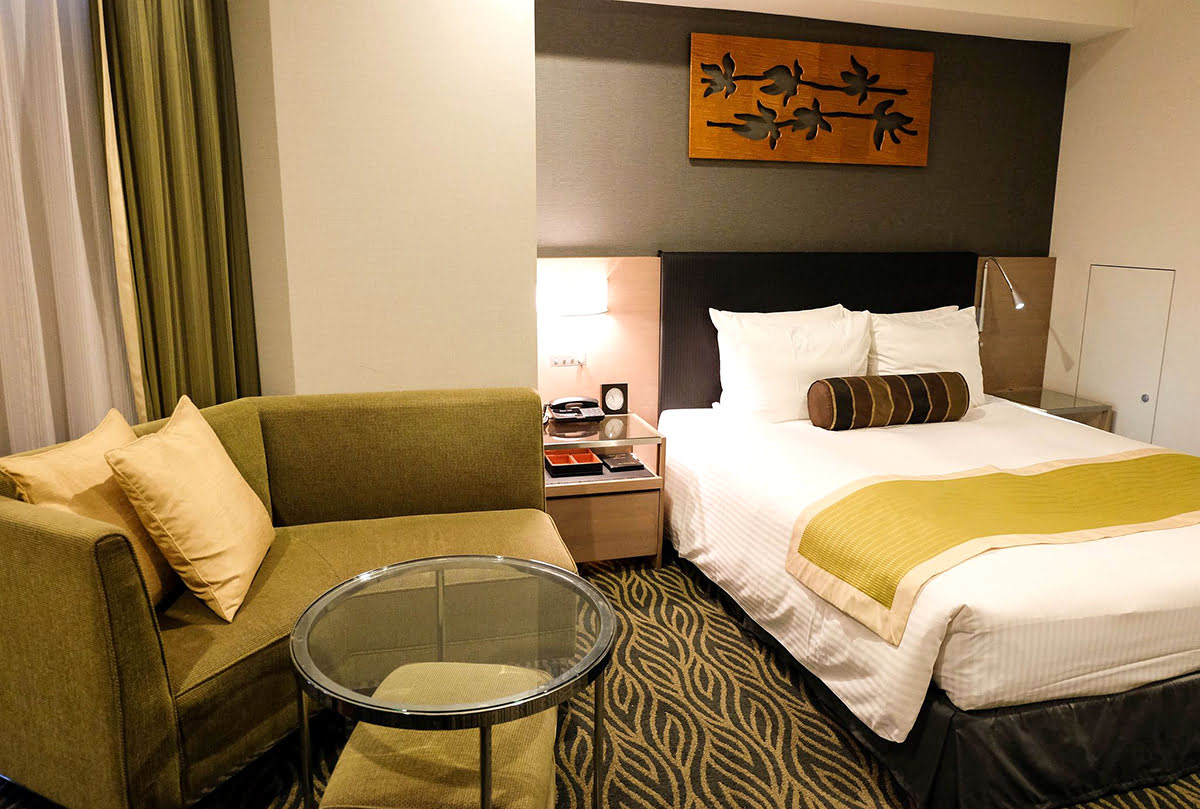 11. Fake food
What began as a practical way to help diners get an idea of what to expect when ordering an unfamiliar dish has developed into a national phenomenon with fake food adorning everything from phone cases to magnets and keychains. Imitation food has been used in place of or as a complement to menus in Japan since the 1920s. Today, the production of imitation food has been raised to an art form with many tourists buying the hyper-realistic plastic dishes as souvenirs. If you want to shop for all things fake food-related, you should head directly to Kappabashi, or Kitchen Town, which is packed with stores that cater to the restaurant industry. In Kappabashi, you'll be able to buy the life-like food models that restaurants use and even make your own custom food replica dish.
7 fake food souvenirs to buy in Tokyo
Edamame keychain
Sushi eraser
Ramen magnet
Tempura shrimp pen
Steamed dumpling wall clock
Boiled egg USB flash drive
Onigiri (rice ball) hair band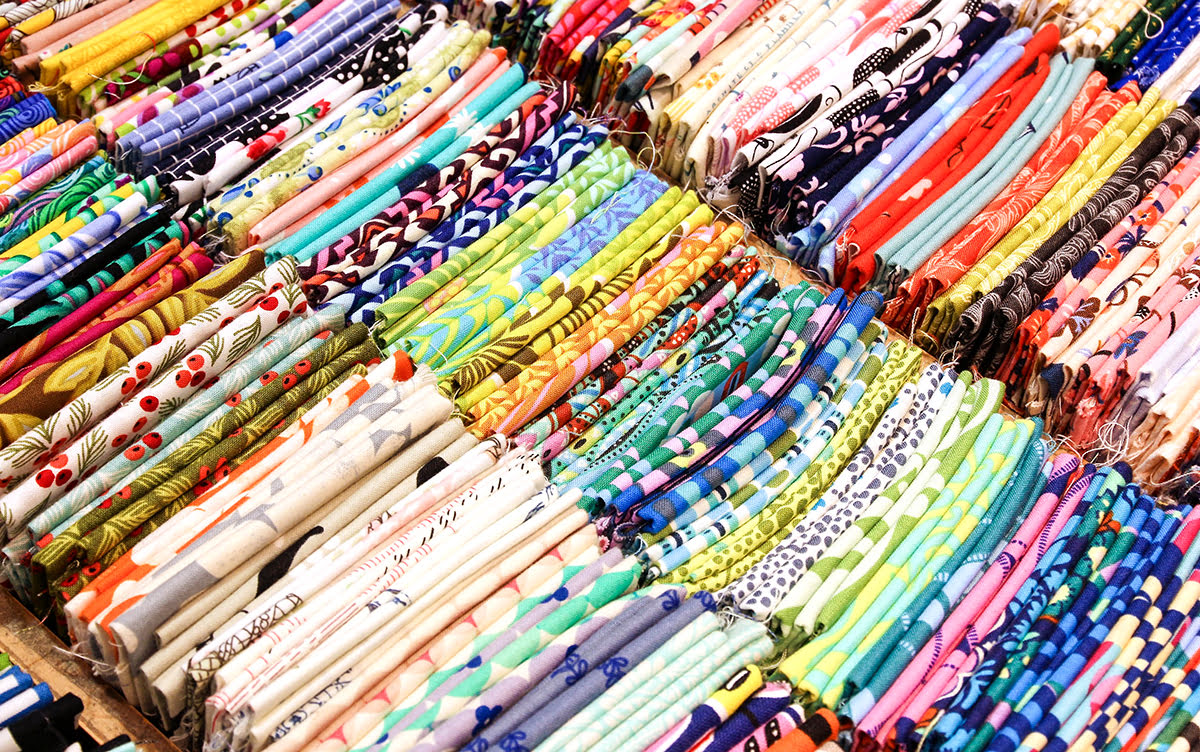 12. Tenugui
Tenugui are thin printed cloths that can be used as hand towels, head coverings, aprons, or gift wrap. The more ornate tenugui are even suitable for hanging as art. Roughly the size and shape of a hand towel, tenugui have been in use in Japan since the 8th century. Today, they can be found everywhere from souvenir shops to high-end department stores. If you're feeling creative, you can find a variety of studios that offer workshops where you can design and print your own tenugui. If you prefer to buy from a professional, check out Nugoo Kamakura Marunouchi, which is located in the KITTE shopping center. Nugoo features a wide range of tenugui in a variety of motifs and price points.
5 more of Tokyo's best tenugui shopping options
Kamawanu
Chidoriya
Yamada Denki
Anbo
Koiki
Mamegui
13. Vending machine trinkets
In most parts of the world, vending machines exclusively dispense drinks, chips, and candy. That is definitely not the case in Japan. According to the national tourism board, there are over 5.5 million vending machines in Japan, roughly one vending machine for every 23 people, and they are particularly common in Tokyo. Many of these vending machines, like the one in Shibuya Station, offer bananas, and the one in Kasumigaseki Station sells apples. Many machines offer products that don't travel particularly well, but don't despair! There are thousands of vending machines with perfect opportunities for souvenir shopping. Just keep an eye out as you tour the city, and you're sure to come across a vending machine selling the perfect trinket to commemorate your trip. If you don't want to leave it to chance, you can head directly to the popular vending machine corner near Akihabara Station. The famous conglomeration is a five-minute walk from the station and is packed with a variety of unusual vending machine items.
8 unusual vending machine souvenirs to buy in Tokyo
Toy trains
Umbrellas
Scented candles
Wind chimes
T-shirts
Sushi-patterned socks
Yo-yos
Anime figurines