When you're nestled between the mountains of Yangmingshan National Park and the banks of the Tamsui River, finding places to visit in Taipei is easy. Deciding which ones you want to see first is the challenge! Discover centuries-old temples alongside modern wonders in this capital city that makes an effort to honor its past while soaring into the future.
AGODA EXTRA: Maybe you've never put a bookstore at the top of your "things to see" list, but you should make an exception for Eslite Dunnan Store. Not only does the branch contain more than 230,000 books, but it also never closes. Join a workshop, shop for stationery, or have lunch at the food court while flipping through the pages of your latest finds.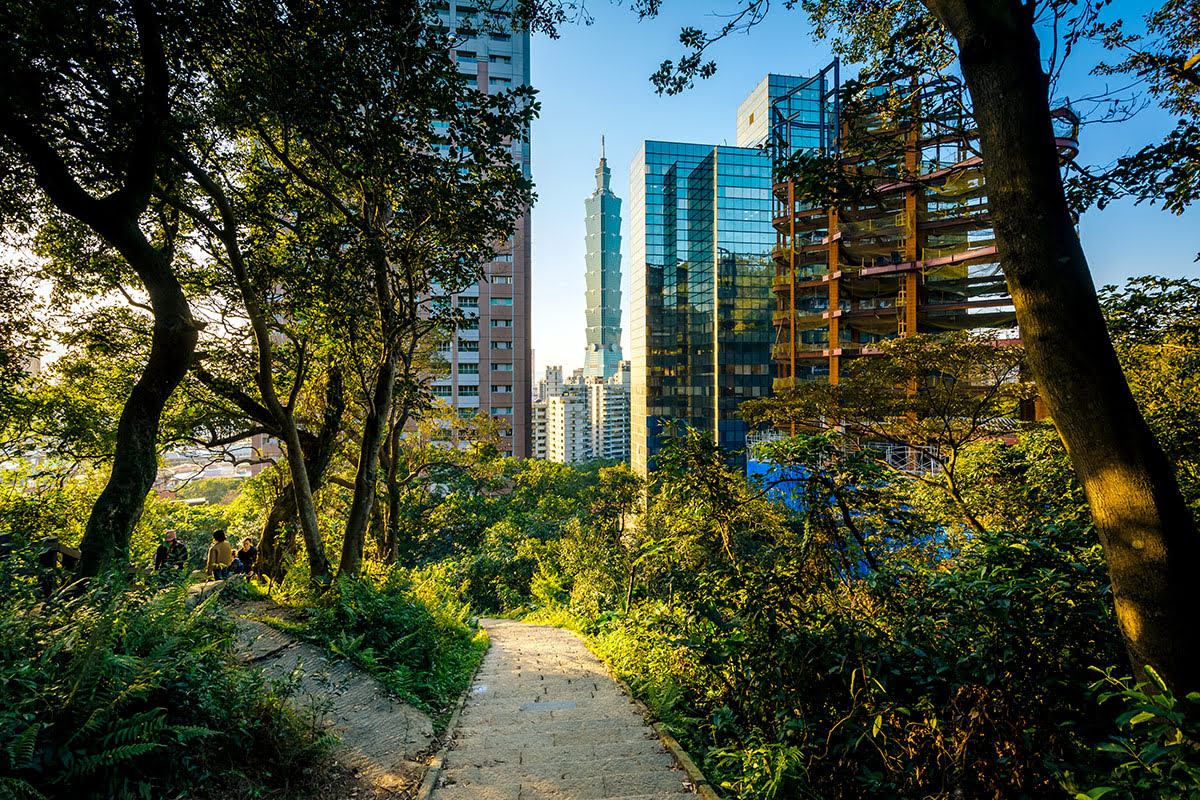 1. Gaze out at Taipei 101 and the Taipei skyline from the top of ELEPHANT MOUNTAIN
Take a late-afternoon hike up Elephant Mountain to catch the most stunning view of Taipei. Start the journey at Nangang District Hiking Trail, and prepare for lots of stairs. You can catch your breath while snapping photos at different viewpoints along the way. The trail takes about one hour to complete and features a spectacular view of the city and Taipei 101.
Check In to PLACE X Hotel, Step Out to Elephant Mountain
Discover more guest houses and hostels in Xinyi District
2. Take a tour of the second 'Forbidden City' at the NATIONAL PALACE MUSEUM
While the National Palace Museum contains nearly 700,000 pieces (one of the largest collections in the world) of ancient Chinese artifacts, visitors sometimes only want to see the three quirkiest ones – the Jadeite Cabbage, the Meat-shaped Stone and the Mao Gong Ding. Exploring all four floors of this national icon is recommended, though. Book a guided tour for free to learn more details about the weapons, calligraphy and artwork that have been on display for nearly a century.
Check In to Mellow Fields Hotel, Step Out to National Palace Museum
Discover more hotels and hostels in Shilin District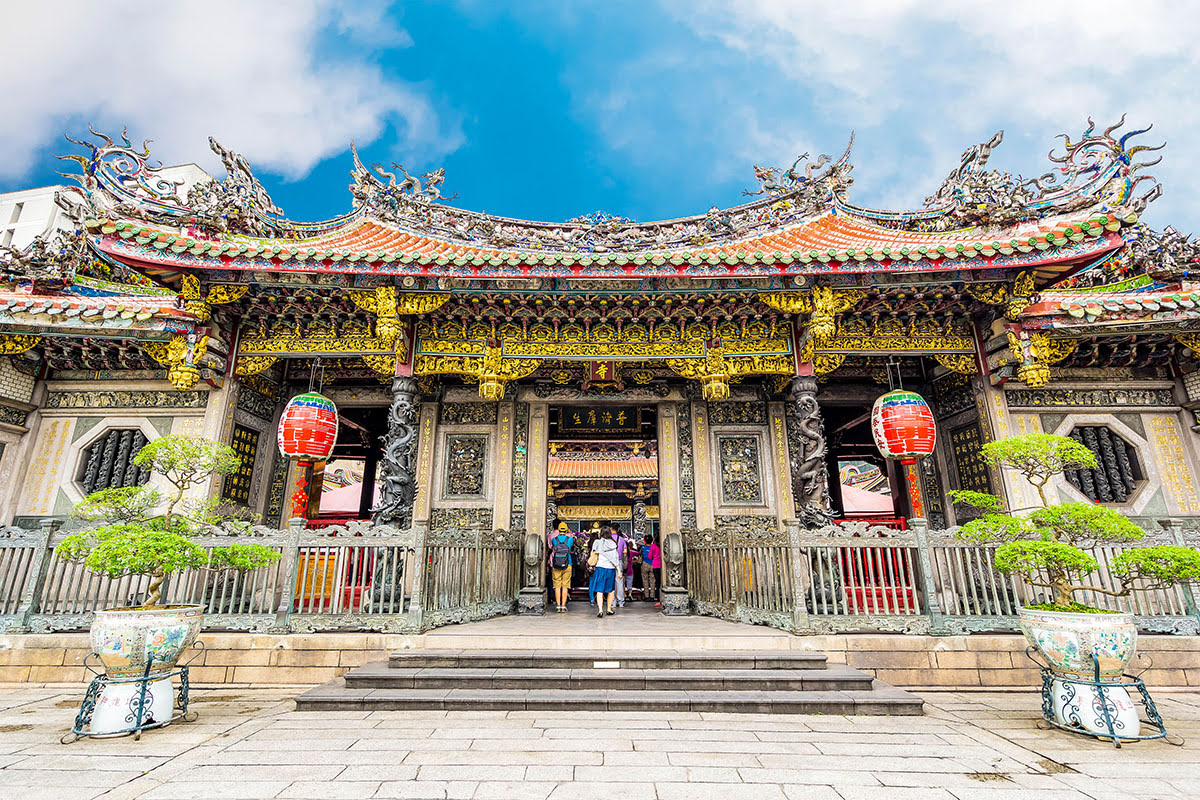 3. Get an eyeful of ancient sculptures and mythical creatures at LUNGSHAN TEMPLE
Get an architecture overload while touring one of the oldest and largest temples in Taiwan. Lungshan Temple not only contains some of the finest examples of Chinese, Buddhist and Taoist handiwork, but it also has been declared a Secondary National Heritage Site. Explore the five halls and wings of the property to admire sculptures of mystical creatures constructed of porcelain, clay and colored glass, and learn how the temple was almost destroyed during World War II.
Check In to Your Hotel, Step Out to Lungshan Temple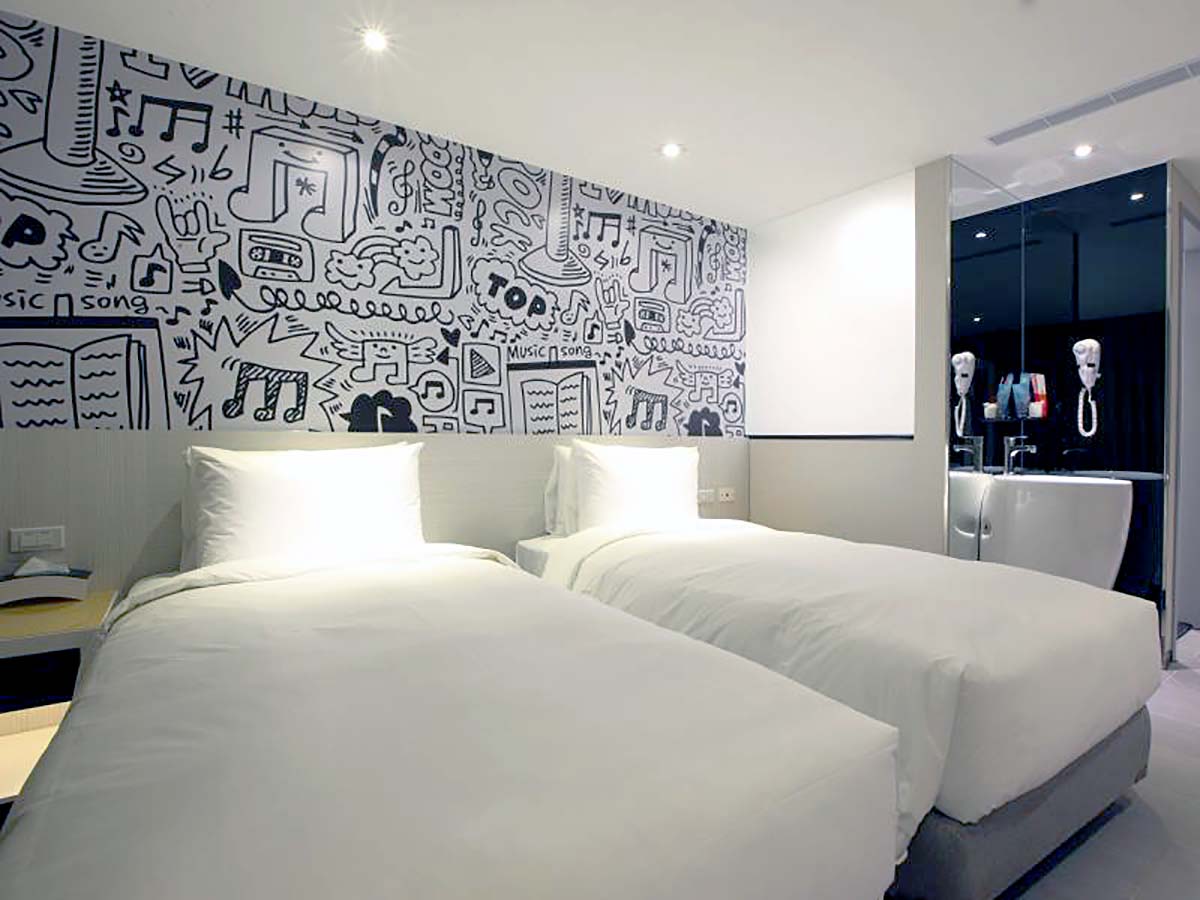 Discover more apartments and hostels in Wanhua District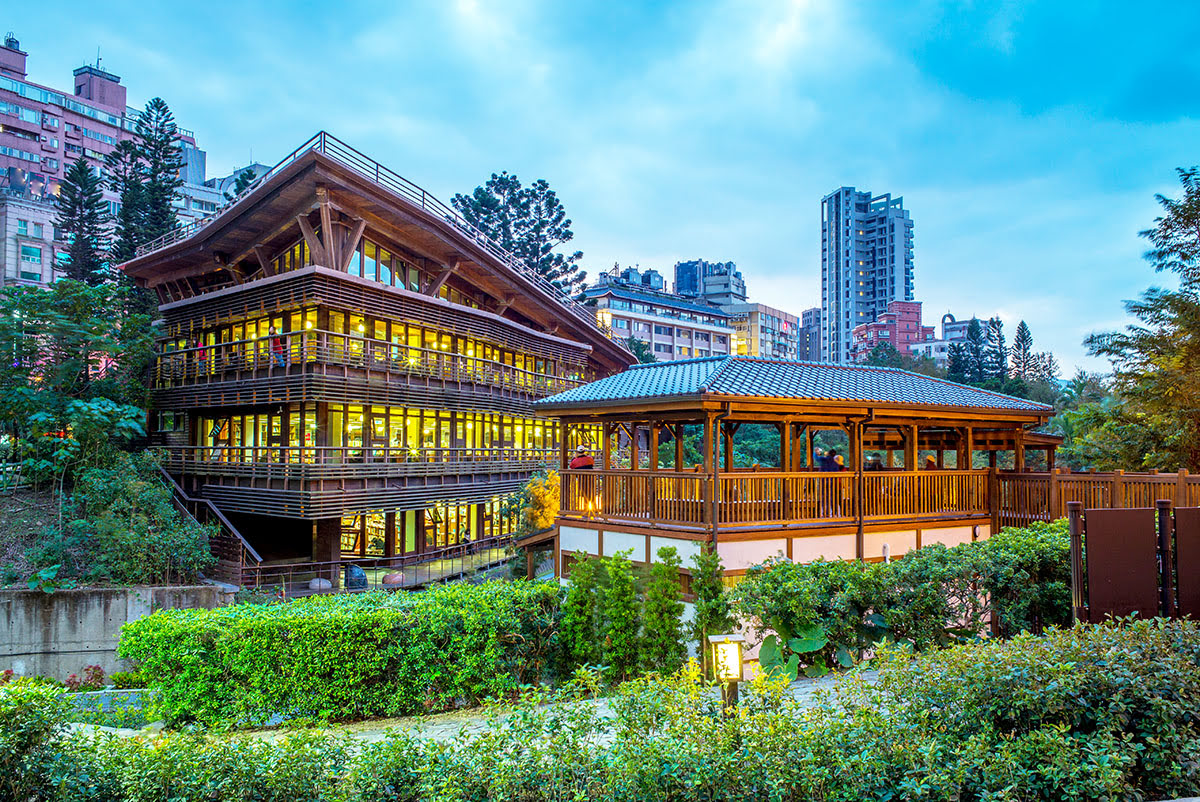 4. Soothe your aching, sightseeing muscles in a warm hot spring at BEITOU PUBLIC HOTSPRING
Take a respite at the base of Yangmingshan National Park, where hot springs run rampant and tea houses brew local favorites. Buy tickets to Beitou Public Hotspring, or venture off on your own to book a private bath in a green sulfur, white sulfur or iron sulfur spring. Check the rules before you enter, as some hot springs require bathing suits, but others allow visitors to take a dip "au natural." If you can force yourself to leave the confines of the hot springs, pay a visit to Taipei Public Library Beitou Branch, the country's first designated "green" library, and to Beitou Hot Spring Museum, where you can learn how the area came to be one of Taiwan's most popular recreational stops for locals and tourists alike.
Check In to The Gaia Hotel Taipei, Step Out to Beitou Public Hotspring
Discover more resorts and guest houses in Beitou District
5. Float up to tea country via a glass-bottomed cable car at MAOKONG GONDOLA
Take a ride to Taiwan's tea country in Maokong, and view Taipei's lush mountainside through a glass-bottom gondola. The Maokong Gondola is not only the most convenient way to reach the Maokong hill country, but it also is the most scenic. Enjoy a bird's-eye view of Taipei Zoo, Zhinan Temple and Jingmei Riverside Park before being delivered to the area's most prominent teahouses and hillside restaurants.
Check In to Macchi Hotel – Taipei, Step Out to Maokong Gondola Station
Discover more hotels and hostels in Wenshan District
This post is also available in: 简体中文 繁體中文(香港) 日本語 ไทย Indonesian