Visitors will find that Kyoto is a fairly compact city, and getting around Kyoto is a piece of cake! As with most of Japan, Kyoto is well connected by public transit, meaning visitors have plenty of options for getting around. Most visitors will find that the easiest and most inexpensive ways to get around Kyoto is by using the subway and bus systems. Alternatively, taxis, cycling, and walking also are great ways for getting from one attraction to the next.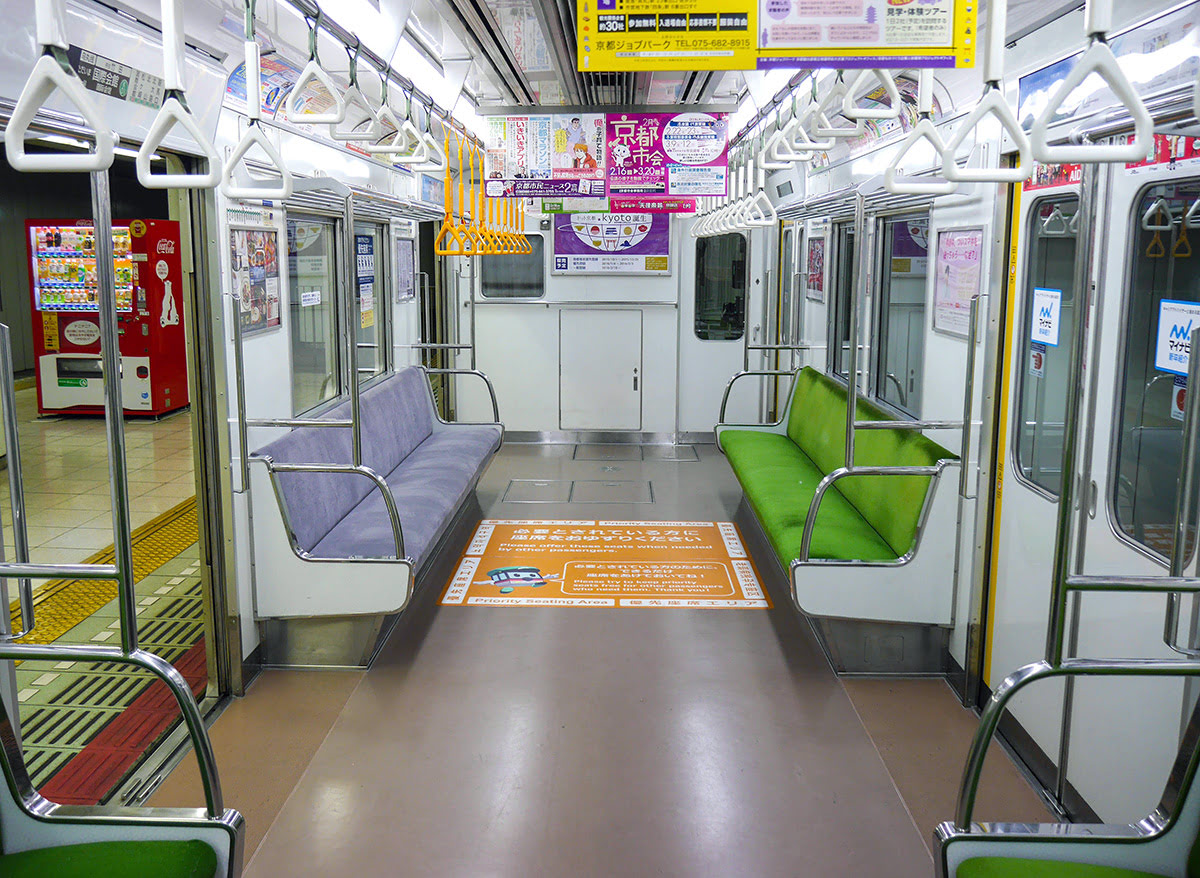 Getting Around Kyoto | Taking the Subway
Traveling by subway is one of the most popular ways for getting around Kyoto as the subway is quick, convenient, generally on time, and reliable. There are two main lines that service Kyoto, the north-south running Karasuma Line (the green line) and the east-west running Tozai Line (the red line). These two subway lines are owned and operated by the city, and there are several private lines that intersect with this service and expand to destinations outside of the city and throughout the rest of Japan. Generally, fares for service within Kyoto will cost about 200 to 350 yen per ticket (depending on the journey).
Karasuma & Tozai subway lines
The Karasuma Line is quite useful as it connects Kyoto Station, which is one of the city's main transportation hubs, to the city center at Shijo Station, where there are lots of great attractions and hotels. The Tozai Line is quite convenient for visitors who are looking to travel from the city center out to the Higashiyama District to the east, which is one of the main draws for tourists in the area. The Tozai Line is also great for connecting visitors to Nijo Castle in the west. Generally, it is these two lines that most tourists will find themselves using to get around the city. Private rail lines also connect with the subway system in the city. However, many private trains are used to connect with locations outside of the city or to locations that are outside of regular tourist areas.
Purchasing combination tickets for Kyoto bus & subway lines
If visitors are planning on taking both the subway and the bus system while in Kyoto, they can purchase combination cards that work as tickets for both the subway and bus systems and offer discounts for riders. These combination fare cards can be purchased in the Kyoto Tourist Information Center, which is on the second floor of the Kyoto Station Building. Combination fare cards can also be purchased at the Bus Information Office, which is located at the main entrance of Kyoto Station, and also at Kitaoji Bus Terminal, which is one of the city's busiest bus terminals and is also near Kitaoji Subway Station on the Karasuma Line, located in northern Kyoto.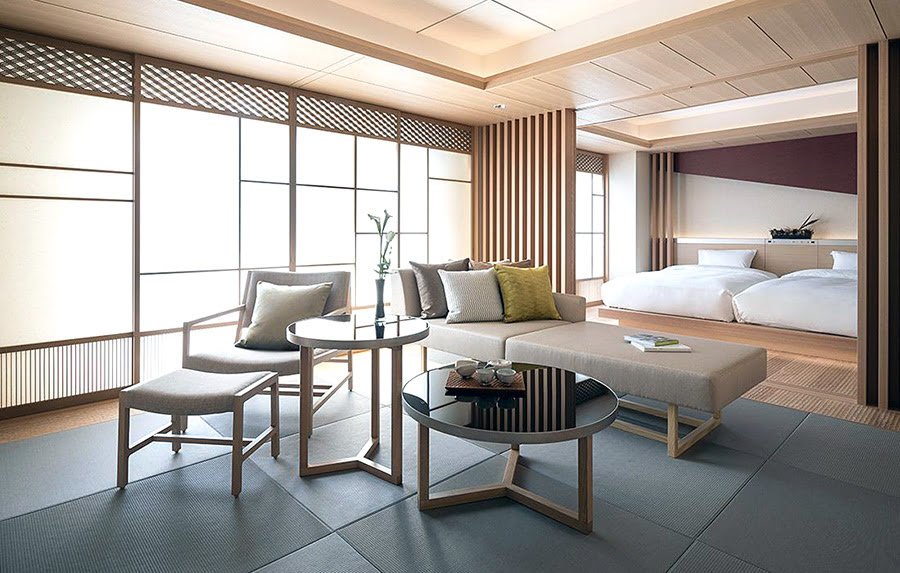 FIND & BOOK A HOTEL IN KYOTO TODAY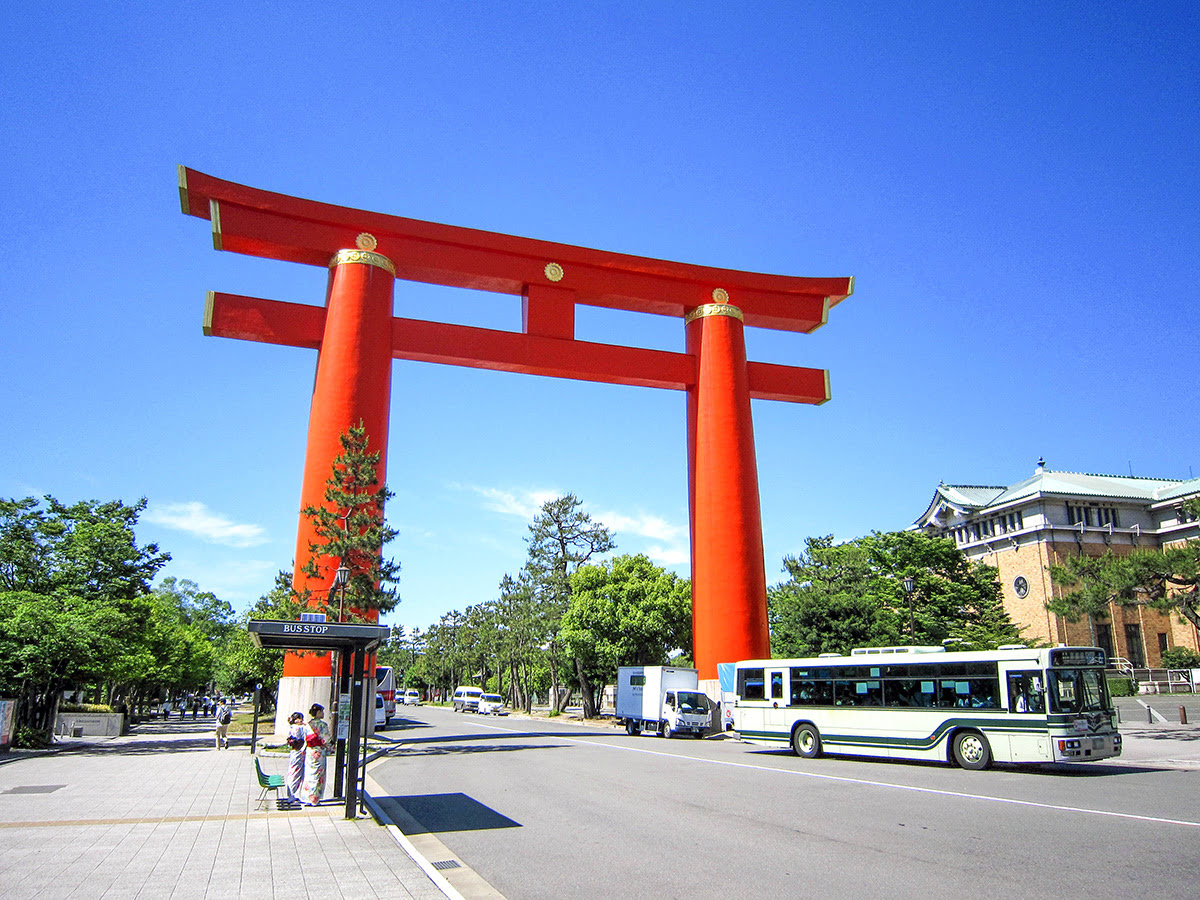 Getting Around Kyoto | Taking the Bus
There are several bus lines that operate within Kyoto, though the most popular ones are the Kyoto City Bus and Kyoto Bus. Generally, Kyoto City Bus services the central city and the Kyoto Bus travels to destinations outside of the city center. Kyoto City Buses can be easily identified by their green color, and Kyoto Buses are cream-colored with red trim. Buses can be used if visitors are looking to reach a destination that isn't serviced by the subway station.
How to ride a bus in Kyoto
Visitors should know that, in Kyoto, they should board buses from the back and exit from the front. When visitors wish to get off the bus, they simply need to press one of the buttons that are located next to the seats, on the ceilings, or on the poles of the bus, and this will indicate to the driver that someone wishes to exit. Payment for the fare is also accepted at the front of the bus and should be placed into the machine located by the driver's seat. Exact change for the fare is recommended, though the machine can give change for 1,000 yen notes and 500 yen coins, though change given will be in coin.
Visitors who are traveling to destinations that are outside of the city center should take a numbered ticket when they enter the bus, and when this ticket is handed over, the correct fare will be shown, which will then have to be paid. The numbered ticket is located near the door where passengers board the bus. Within the city, there is a flat fare for passengers, and outside of the city zone, there will be an extra charge.
It is recommended that visitors pick up a map of the bus system to make travel easier. Physical copies of the map can be found at the Kyoto Bus Information Center, which is located outside of Kyoto Station. Visitors should note that buses are used a lot by locals and can get very busy and cramped during peak hours (generally, during commuter hours). Travelers who like to avoid crowds should avoid traveling during peak hours, or opt for alternative methods of transportation (subway, bike, taxi).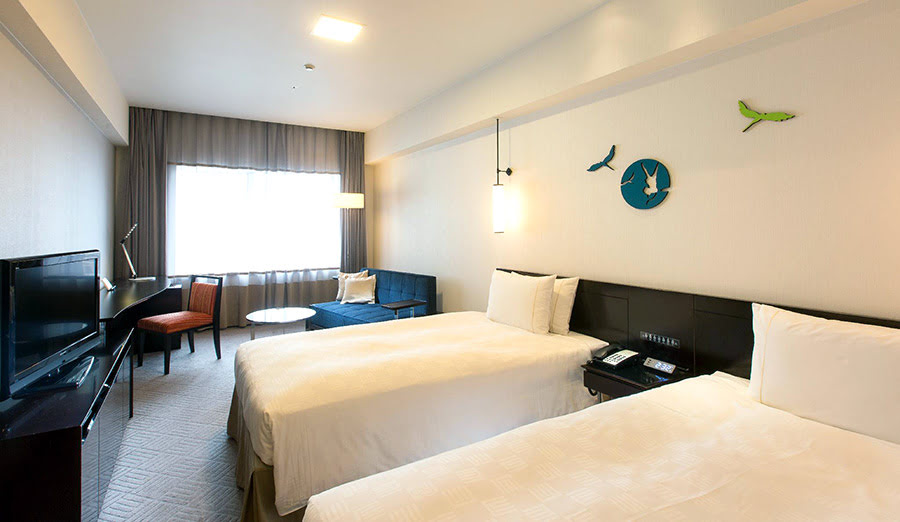 FIND & BOOK A HOTEL IN KYOTO TODAY
Getting Around Kyoto | Alternative Methods of Transportation
Aside from taking the bus, train, or subway, there are plenty of other ways for getting around Kyoto. Because this is such a well-connected city, visitors are able to pick and choose which transportation methods suit them best. While visitors may find themselves primarily using the bus or subway system, there are also plenty of other great ways to travel in Kyoto.
Biking in Kyoto
Because Kyoto is a relatively flat city, getting around by bike is remarkably easy and convenient. It is also less expensive than other methods of transportation, so it could save visitors some money. Kyoto is regularly voted one of the best cities to cycle in Asia, and as drivers are relatively courteous for bikers, it's a fairly safe way to travel. As this is a popular way to travel for locals as well as tourists, there are plenty of bike shops available around town where visitors can rent a bike and other accessories. When the weather is nice, this is a great way to get around the city and take in the sights and it gives cyclists the freedom to get to places that some other modes of transportation can't. It also has the bonus of allowing visitors to stop at will and explore this lovely city when something catches their eye.
Biking also has the added benefit of allowing visitors to get closer to the sites than other transportation methods. Some visitors may find that the subway stations let them off further from the sites than they'd like, so they may end up having to do quite a bit of walking. With a bike, visitors can travel up close to the sites and many will even have bike parking lots available (sometimes for a fee, usually about 100 to 200 yen). Bikers in Kyoto are able to cycle on sidewalks, though it's recommended that their bike also include a bell that they can ring to indicate when they need to pass pedestrians. Bikers should also be careful of where they park their bikes as unattended bikes parked in improper areas run the risks of being removed by the city.
Walking in Kyoto
Kyoto is also a great city for walking. Visitors who enjoy walking should plan walking excursions to the major sites. As the city is relatively flat and has decent weather year-round, walking can be a great way to see the sites and also helps tourists feel more connected to the city as they experience it first hand. Higashiyama and Gion are both great areas to explore on foot. Walking through the shopping districts, including Nishiki Market, in downtown Kyoto can also be accomplished on foot. If the weather is cooperating and travelers need some exercise, walking is a great way to explore Kyoto.
Taking a Taxi in Kyoto
If visitors are looking to get straight to a destination or are just tired of walking, taxis can be a great way for getting around Kyoto, and taxis are plentiful and easy to catch. Generally, taxis will be available outside of most train stations, bus terminals and major shops. If visitors are traveling as a group, it can be faster and cheaper for them to take a taxi than to travel by bus together.
Tips for hailing taxis & meter rates
Taxis can be hailed on the street in the same manner as most other places, by raising a hand up. Open taxis will have their lights illuminated, so it's easy to tell at night if they have passengers or not. If visitors are able to speak a little Japanese, that can be helpful. It is also helpful to have someone write down the name of the destination in Japanese so that the driver knows exactly where to go. The concierge at the hotel may be able to help guests in this regard. Having an address or phone number can also be helpful, as many drivers will use GPS systems, and this information can be inputted.
Taxis cost between 580 to 640 yen for the base fare (up to two kilometers) and the rate depends on the taxi taken as there are several services available. Generally, taxis will take cash, and some will take credit cards, so visitors should plan on having enough cash to get them to their destination and back again, just in case. Tipping is not necessary or customary in Japan; though, visitors may wish to round up the fare to the nearest number to make it easier for the driver to make change.
FIND & BOOK A HOTEL IN KYOTO TODAY
Information About the Railway System in Kyoto
Generally, in Kyoto, the best way to get around is by using the subway or buses. However, there are also several railway lines that service the city. The most popular one being the national JR Line (Japan Rail). Most trains run through Kyoto Station and offer services to nearby areas, including Osaka, Kobe and Nara. The trains may also provide some limited service to locations within the city, though visitors may find it's easier to travel by subway, or with other methods, as these trains primarily connect to larger destination within Japan.
JR Rail passes & rapid (bullet) trains
Some private railway lines offer rapid service between locations, so it's worth it to check journey times for other available train services prior to purchasing a ticket. Visitors who are traveling to Kyoto from the rest of the country may already have a JR Rail Pass, which means most trains on that line should have their fares covered. These passes can be a great way to save travelers money when they are getting to different locations within the country as they can also be used on many JR bullet trains. Only tourists are able to use the JR Rail Pass as it is just for visitors. These passes can only be purchased online outside of Japan, so visitors should plan ahead if they are going to be using the JR Rail Pass.
FIND & BOOK A HOTEL IN KYOTO TODAY
What Visitors Need to Know About Flying to Kyoto
What many visitors may not expect is that they cannot fly directly to Kyoto. While the city is a major tourist attraction and sees lots of local tourism as well, it is actually serviced by two nearby airports. Kansai International Airport, which is located in Osaka, is likely to be the airport that most people fly into as it is the largest major airport in the region. There is also another airport in Osaka that was originally the international airport called Osaka International Airport, but it is better known as Itami Airport, and it deals mostly with domestic flights to the area, while international arrivals are handled at Kansai International Airport.
Catching a bus at the airport
Travelers who are arriving from international locations will probably arrive in Terminal 1 of Kansai International Airport, as this terminal handles most of the international arrivals. Terminal 2 is generally used for low-cost domestic airlines. Both terminals are connected to the local bus system, but Terminal 1 has better access to more buses and more routes available for travelers. If passengers find themselves at Terminal 2, they need only connect with Terminal 1 via an airport shuttle.
There are several bus options available for travel between Kansai International Airport and Kyoto, but one of the more popular options is to catch a limousine bus from Terminal 1. This bus costs approximately 2,600 yen for a one-way ticket and will take travelers about an hour and a half from the airport to Kyoto. Passengers should be aware that there will probably be multiple stops along the way, so they should confirm which stop will be closest to their destination while planning a route for this journey.
Taking the rapid train to Kyoto
One of the quickest and most convenient ways to get from the airport to Kyoto is by train. The JR Airport Rapid train can be taken to Osaka Station, and from there, passengers can transfer to a Special Rapid train on the JR Kyoto Line, which will take them the rest of the way to Kyoto. Passengers with a JR Pass will find that this ticket is included in their pass. For passengers without a rail pass, the trip should cost less than 2000 yen for a one-way ticket. The total travel time for the journey should be about one hour and 40 minutes.
Taxis from Kansai International Airport to Kyoto
If passengers are arriving late, they can also elect to take a taxi from the airport to Kyoto, though this may be rather expensive and can cost between 20,000 to 25,000 yen. However, it does have the bonus of being able to take travelers directly to their hotel, which can be nice after a long flight. The total time for a taxi varies depending on the day but can take anywhere from 90 minutes, up to 150 minutes. Taxi rates also increase at night, so travelers should take this into consideration before deciding to take a taxi.
FIND & BOOK A HOTEL IN KYOTO TODAY