Picking out fun and memorable travel souvenirs is one of the best parts of any trip. Discover what to buy in Kyushu as well as the best places to shop for souvenirs in popular spots like Fukuoka and Nagasaki. In addition to personal photographs of the top sights and landmarks in Kyushu, souvenirs range from quirky snacks and beverages to traditional clothing and health and wellness products.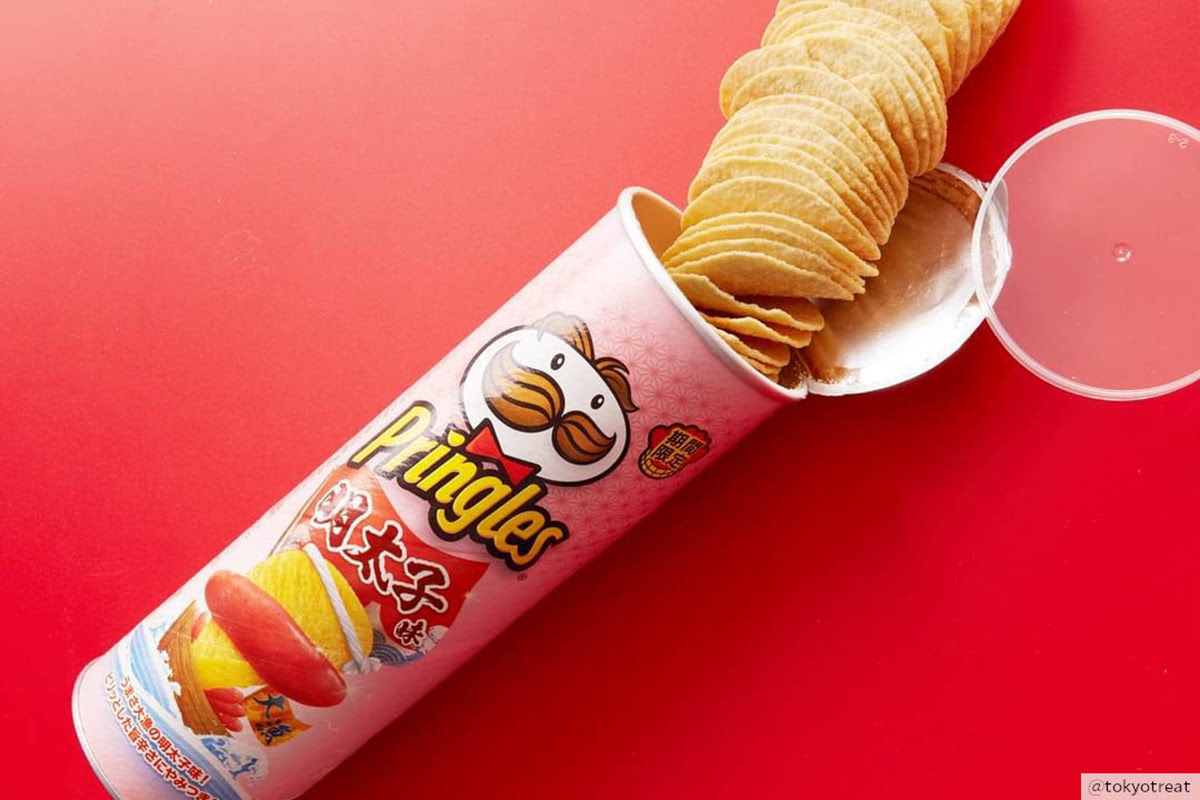 1. What to Buy in Kyushu | Easy-to-Take-Home Snacks
Take home a variety of sweet and savory snacks from Kyushu to satisfy everyone's curiosity about food in Japan. Snacks flavored with mentaiko (marinated cod roe) are commonly found in Fukuoka and make unique souvenirs for adventurous eaters. Uma-kacchan, a type of instant ramen, is another top savory snack option. Look for boxed snacks and smaller samples in grocery or convenience stores. Many major shopping malls also offer travel-ready packages that are easy to pack inside a carry-on bag.
For tourists with a sweet tooth, many shops and stalls offer delicious chocolates flavored with real strawberries (when in season) or matcha (green tea) powder. While the premium ingredients are enough to make these chocolates a great buy, cute packaging often is what sells them – and makes for another great souvenir! Other sweet souvenirs from Kyushu include Pocky, made famous by the Ezaki Glico company headquartered in Osaka, and Kit Kat candy bars. Both are sold in a variety of gourmet flavors, like grape and sakura (cherry blossom), that can only be found in Japan.
2. What to Buy in Kyushu | Clothing & Accessories
No souvenir shopping trip is complete without new clothing and accessories to bring home to friends and family. Luxury clothing boutiques can be found in major cities, especially Fukuoka, while shoppers are more likely to find vintage clothing and locally-handcrafted items in Kyushu's smaller cities, like Karatsu in Saga Prefecture. Many department stores also offer backpack-friendly souvenirs, like magnets, key chains and t-shirts stamped with the name of the city or a popular Kyushu cultural attraction.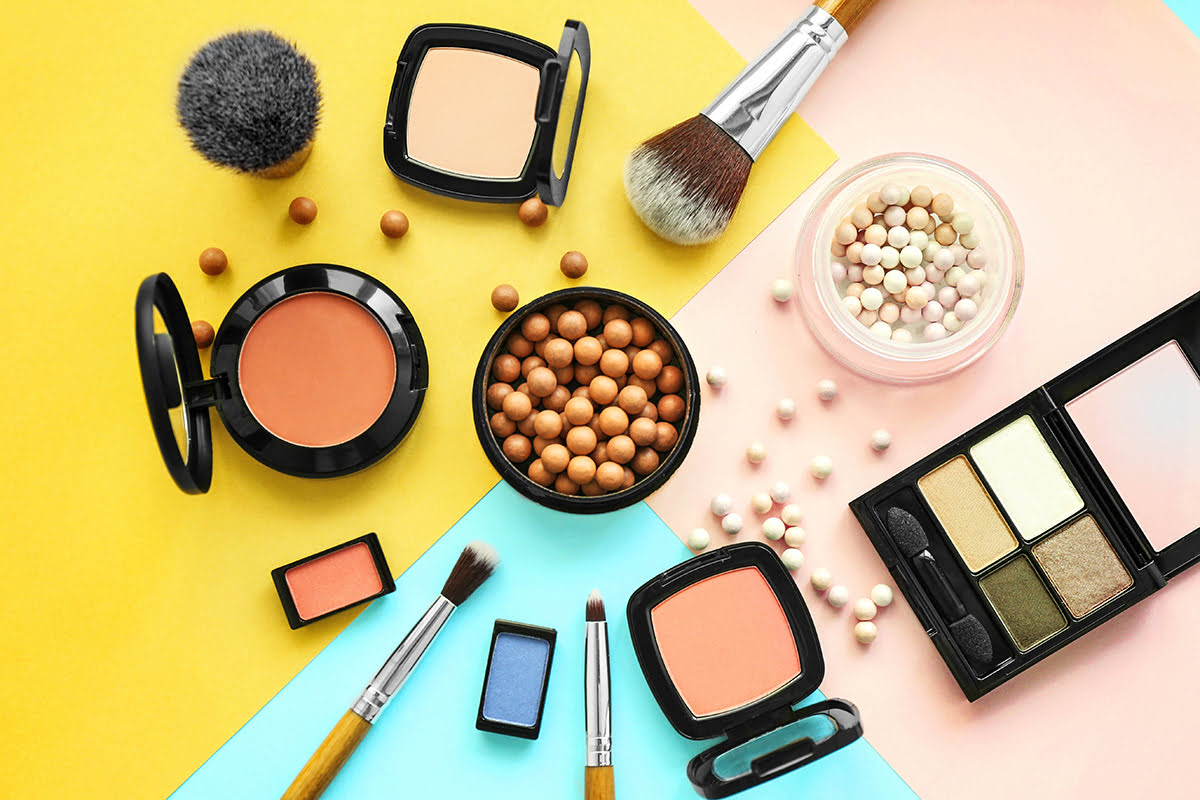 3. What to Buy in Kyushu | Cosmetics
With many brands offering high quality products at reasonable prices, Japanese cosmetics are well loved around the world. Great makeup and skincare products are readily available in most drugstores, so it's easy to pick up a few items for home use or to give as gifts. Browse through the pharmacies in Fukuoka, Nagasaki, or Kagoshima to find a new favorite product, plus many cosmetic gift sets in cute packaging. While budget beauty brands like Canmake and Kate dominate the drugstore shelves, high-end Japanese skincare and cosmetics brands like Shiseido, Shu Uemura, and SK-II also have their own stores in larger shopping malls.
4. What to Buy in Kyushu | Beverages
Since tea leaves are one of the island's major crops, it's impossible to leave Kyushu without packing some tea as a souvenir. Visit an authentic Japanese tea room to enjoy a fresh cup, complete with a lesson on the Japanese tea rituals. Then, be sure to take home a box of premium loose-leaf green tea to share along with stories about your trip to Japan. One of the most popular regions in Japan for tea growing is Yame in Fukuoka Prefecture. In Yame, visitors can not only sample and buy locally-grown tea, but they also can tour tea plantations at Yame Central Tea Plantation. The iconic fields are just a 20-minute journey from Yamuro Konomi Honke (Konomien) tea shop, which has been in business since 1704 and is one of the oldest tea shops in Kyushu.
Since rice is another top crop in Kyushu, the non-alcoholic rice drink amazake is a great beverage to try and purchase as a souvenir. Amazake typically is sold in cans and bottles, but it also is available freeze-dried in easy-to-carry packages. Additionally, the flavor can be found in a variety of portable snacks, like cookies and cakes.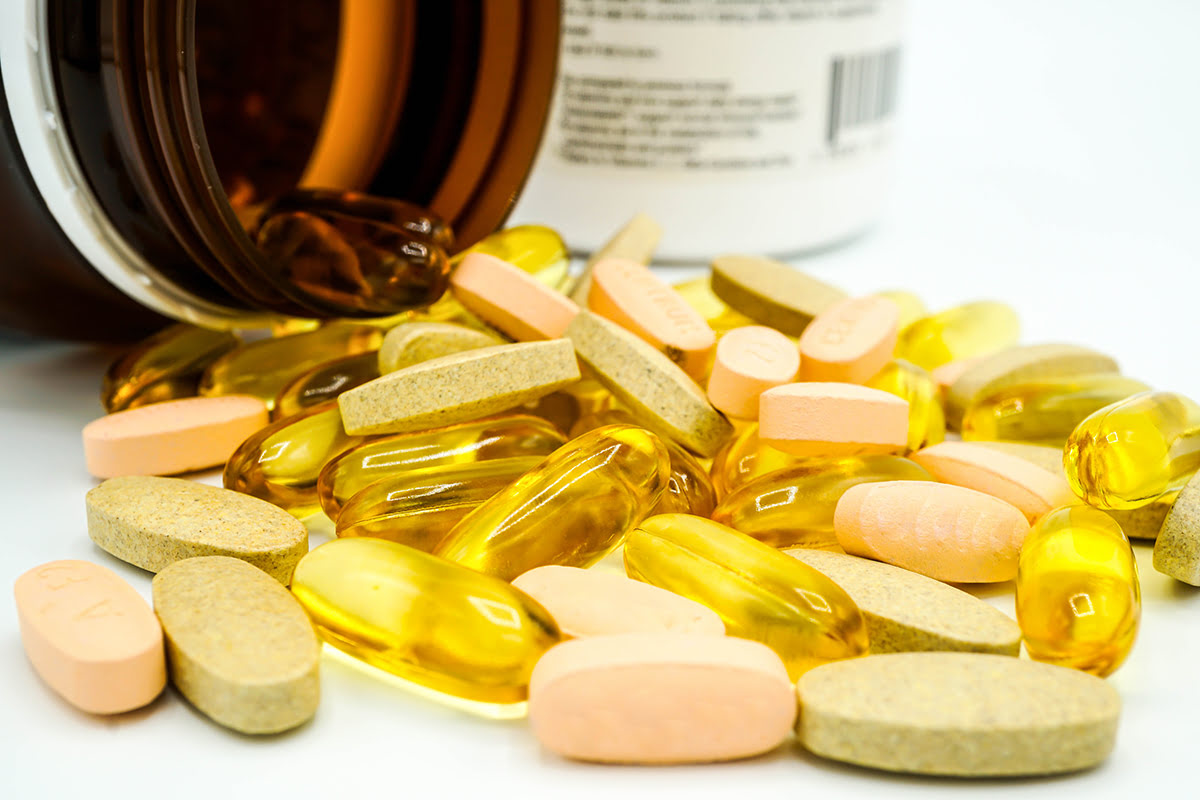 5. What to Buy in Kyushu | Health Goods
Japanese health supplements line the shelves of every drugstore and pharmacy in Kyushu. These vitamins and dietary supplements combine various healthy ingredients backed by traditional Japanese wisdom passed down from generation to generation. Other health goods, like premium organic juices and skin creams, also are widely available in Kyushu and make great trip souvenirs. Matsumoto Kiyoshi is a popular pharmacy chain that carries a variety of Japanese healthcare products.
6. What to Buy in Kyushu | Kyushu Crafts
There's no better souvenir to take home from any trip than a handmade craft that highlights the cultural traditions of the country. On the island, each district offers its own unique craft souvenirs.
7. What to Buy in Kyushu | Agricultural Products
Due to the island's subtropical climate, Kyushu farmers are able to produce a wide variety of crops including rice, tea, tobacco, sweet potatoes, and soy. Many of these farmers also use natural no-till farming methods. Fish and seafood are incredibly fresh on the island and are a delicious part of many Japanese meals in Kyushu.
Since many countries have strict customs policies regarding agricultural products, tourists often are able to purchase these types of souvenirs at the airport. There, they are packaged according to the proper customs guidelines so they can be checked into luggage. Some farms and stores can also have produce shipped directly to the airport for tourists to pick up before departing. Bring home some fresh agricultural products from Kyushu and taste the difference that natural farming makes.
8. What to Buy in Kyushu | Alcoholic Beverages
In addition to the 10% tax exemption for foreign buyers, alcoholic beverages purchased at a Japanese distillery, sake brewery or winery are also exempt from the liquor tax.
As Fukuoka is the main sake brewing region on the island, tourists can enjoy an incredible sake tour and tasting to learn how this traditional rice wine is made then pick up a few bottles at the tax-free gift shop to take home as souvenirs.
Other breweries and distilleries can be toured in places like Kirishima, Minamisatsuma, and Hita.
Kyushu is home to three beautiful and relaxing wineries: Gokase Winery and Tsuno Wine in Miyazaki and Ajimu Budoushu Koubou in Oita.
9. What to Buy in Kyushu | Medicine
Since tax-free drugstores are available throughout the island, they are a great place to shop for souvenirs from a trip to Kyushu. Among shelves of popular over-the-counter medicines, snacks and cute cosmetics also can be found at these stores. While these types of souvenirs may not sound like the most exciting things to buy in Kyushu, many common forms of medications, including a few that are available by prescription only in some countries, are available at great prices in Japan and make a practical option for cheap souvenirs.
10. What to Buy in Kyushu | Leather Goods
Of the many cities on the island, Fukuoka is a particularly good spot to visit for genuine leather souvenirs of all types. Kyushu leather goods shops offer everything from luxury wallets and handbags to belts, watches and various clothing items. Crafted of only the best leather, these products look great, are built to last, and serve as a great way to remember a trip to Fukuoka.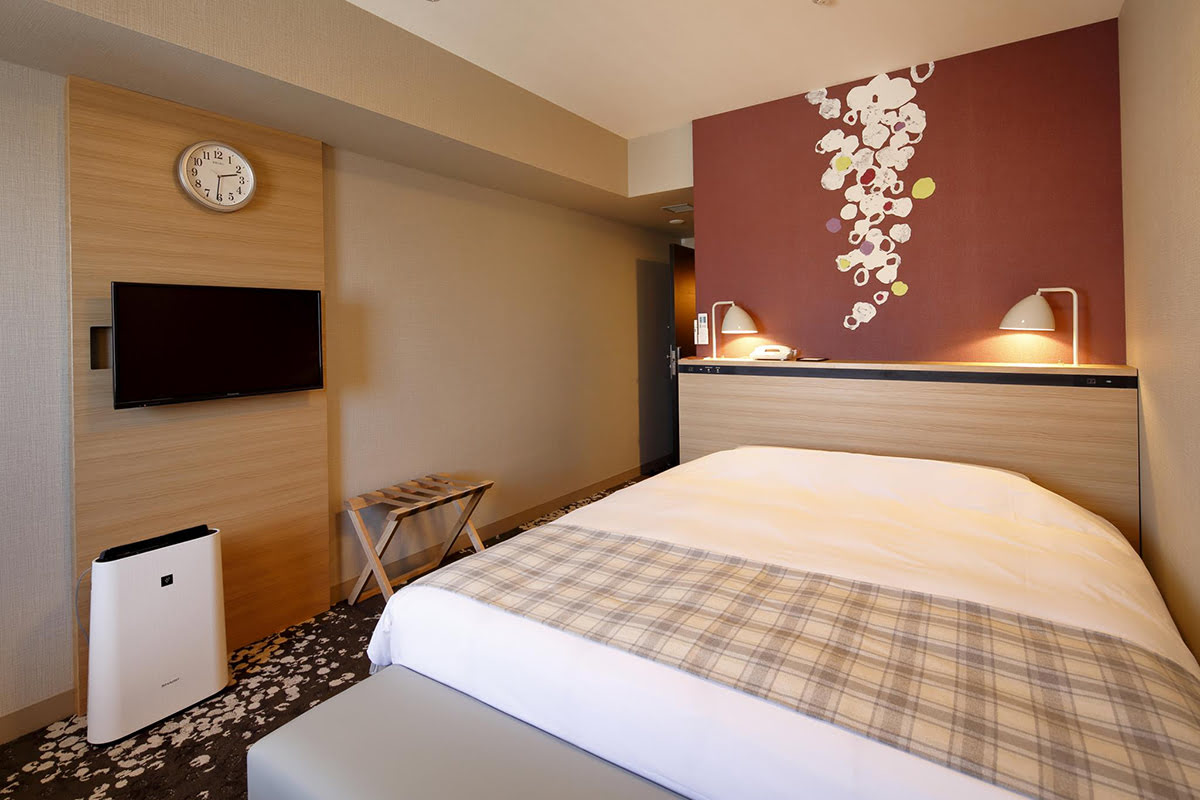 FIND & BOOK A HOTEL IN FUKUOKA TODAY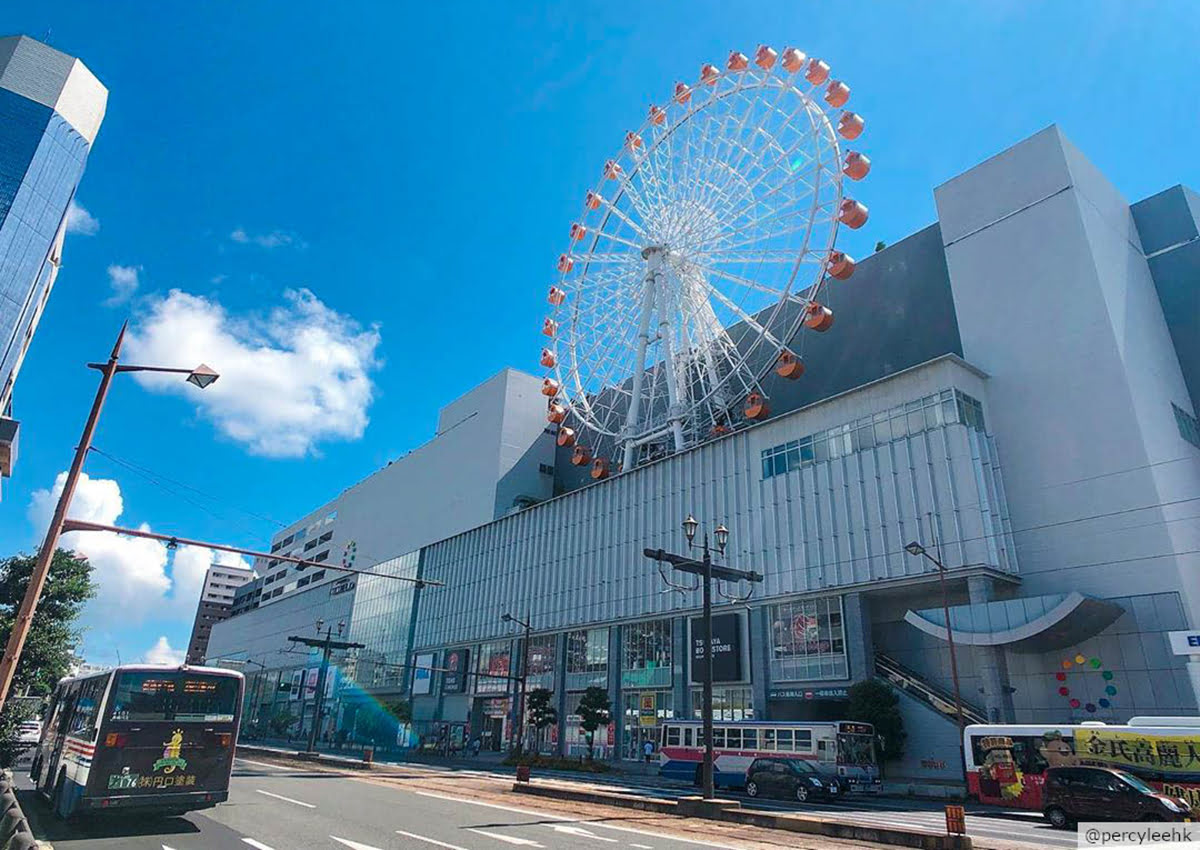 Best Places to Shop for Souvenirs in Kyushu
One of the best places to shop for souvenirs in Kyushu is in Fukuoka, the island's most populous city. Fukuoka is a shopper's paradise, with many large shopping centers and entertainment complexes that are fun for the whole family. These malls feature outlet stores with great prices on clothing, cosmetics, and home goods, plus luxury boutiques, restaurants, and much more.
Like Fukuoka, Nagasaki is also home to several big shopping malls such as Yume Town Yumesaito and Mirai Nagasaki Coco Walk.
4 popular shopping malls in Fukuoka
In addition to large shopping centers, there are many historic shopping districts and markets throughout the island of Kyushu. Some feature a collection of open-air stalls while other districts feature streets lined with shops and restaurants. In these types of shopping areas, tourists can expect to find fresh produce and seafood, authentic local meals and snacks, and handcrafted souvenirs.
4 popular markets and shopping districts in Kyushu
FIND & BOOK A HOTEL IN FUKUOKA TODAY
Tax-Exemption Information for Foreign Visitors
Foreign visitors to Kyushu may be eligible for tax-exempt shopping, which can make shopping in Japan much cheaper. The 10% discount applies to any non-resident of Japan who will be visiting the country for less than six months. Use these tips and guidelines to save while discovering what to buy in Kyushu shopping.
Licensed tax-free shops are most commonly found in large shopping malls and airports. Look for a sign or sticker announcing the exemption (and always ask for clarification when unsure!).
At some stores, the 10% tax exemption is automatically added to the purchase when a foreign passport is presented. Other tax-free stores require customers to apply for the exemption at a tax-free counter. Most of these counters will charge a service fee of 1-2% of the exemption.
In both cases, the visitor's genuine passport must be presented as photocopies are not considered to be acceptable proof of identity.
Applications for tax-free exemptions must be filled out by the buyer on the same day of the purchase.
Always ask for a Record of Purchase when buying tax-free merchandise. The record should be attached directly to the passport. This will be important during customs clearance.
From July 2018, purchases of general goods, such as clothing, shoes, home appliances, or purchases of consumable items, such as food, cosmetics, health products, and liquor, can be tax-exempt if the total of both is between 5,000 and 500,000 yen at participating stores.
If there is any consumable item in your purchase, the products must be wrapped in special packaging at the time of purchase and cannot be opened while in Japan.
FIND & BOOK A HOTEL IN FUKUOKA TODAY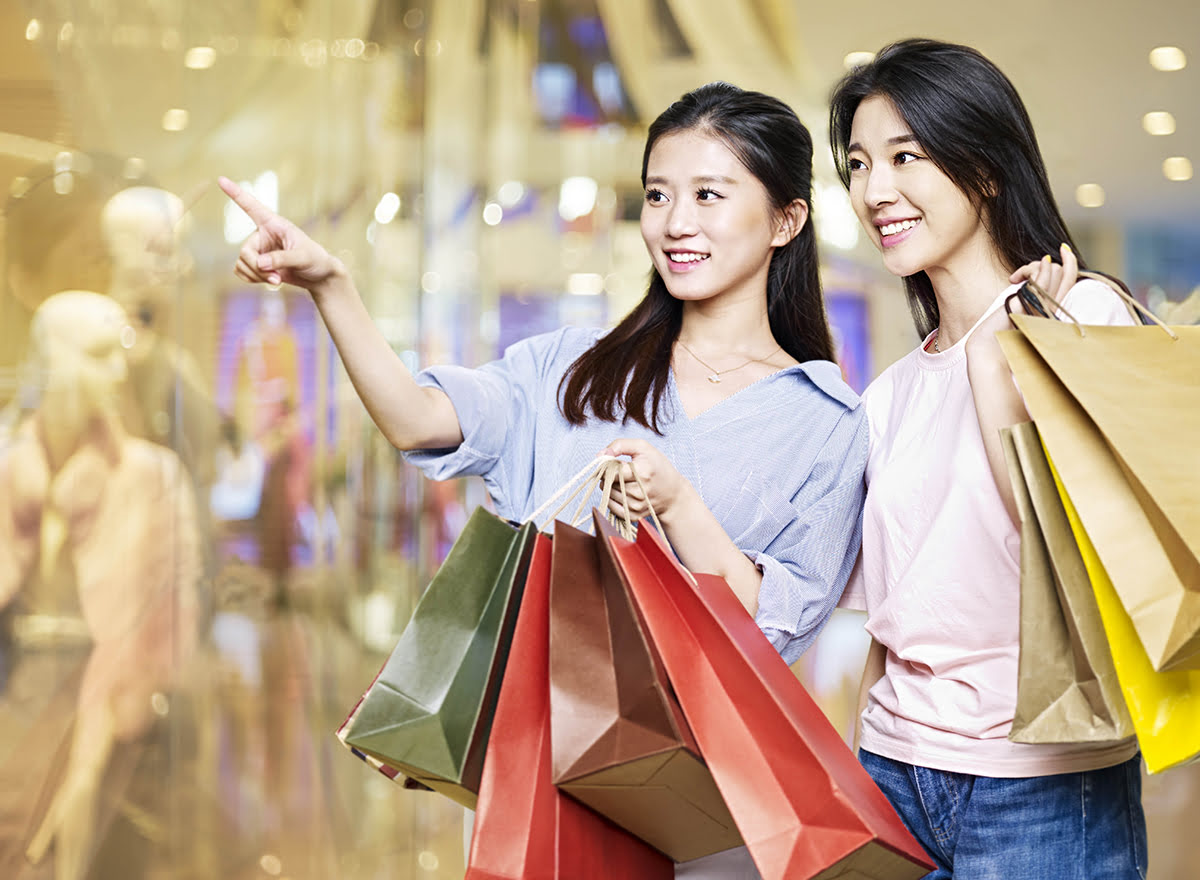 Other Shopping Tips & Guidelines
When shopping for souvenirs in Kyushu, tourists can expect a generally stress-free experience highlighted by helpful and friendly sales staff. When in doubt, many large shopping centers include information desks staffed by multilingual helpers.
Haggling is not common in Japanese stores or markets nor is it appreciated in most cases.
While credit and debit cards are becoming more widely accepted, it's a good idea to bring cash along just in case. Currency exchange counters are found in most malls and airports.
When boarding an international flight from Japan, it is important to know that there are restrictions on the liquids which can be brought. Kyushu souvenirs like liquor, cosmetics, and other liquids must be declared at customs and packed in checked luggage, not in a carry-on bag.
Other import restrictions may apply depending on the home country's guidelines.