The key to navigating one of the world's most popular tropical paradises is absorbing it one region at a time. With six different areas to explore, Bali attractions offer sunbathing and diving in the south and nature and hiking to the north. Go east to discover an active volcano, or head west to trek through a national park. No matter where you go, you'll be surrounded by the 4 million people that occupy the island and will learn immediately why the Balinese are considered some of the most hospitable and charming people in the world!
AGODA EXTRA: Religion plays an integral role in the daily lives of the Balinese. Tens of thousands of ancient shrines, or puras, are still used by locals today to honor gods of both land and sea. Many "sea temples" date back to the 16th century, and together they form a chain around the coast of Bali. The complex system of temples is how Bali became known as the Island of the Gods.
1. Swim the eco-friendly way at WATERBOM BALI, South Bali
Have a blast while promoting sustainability at one of Bali's most popular and environmentally-responsible attractions. Waterbom Bali features more than a dozen waterslides and park adventures. Turn little ones loose in Funtastic, a playpark paradise of water cannons, slides and activities, or send the teens on a 26-meter vertical drop from Smashdown 2.0. Feel good about splashing the whole day away at Waterbom Bali because the water is recycled, and the park preserves half of its property as green space.
Check In to Amnaya Resort Kuta, Step Out to Waterbom Bali

Explore more hotels and resorts near Kuta Beach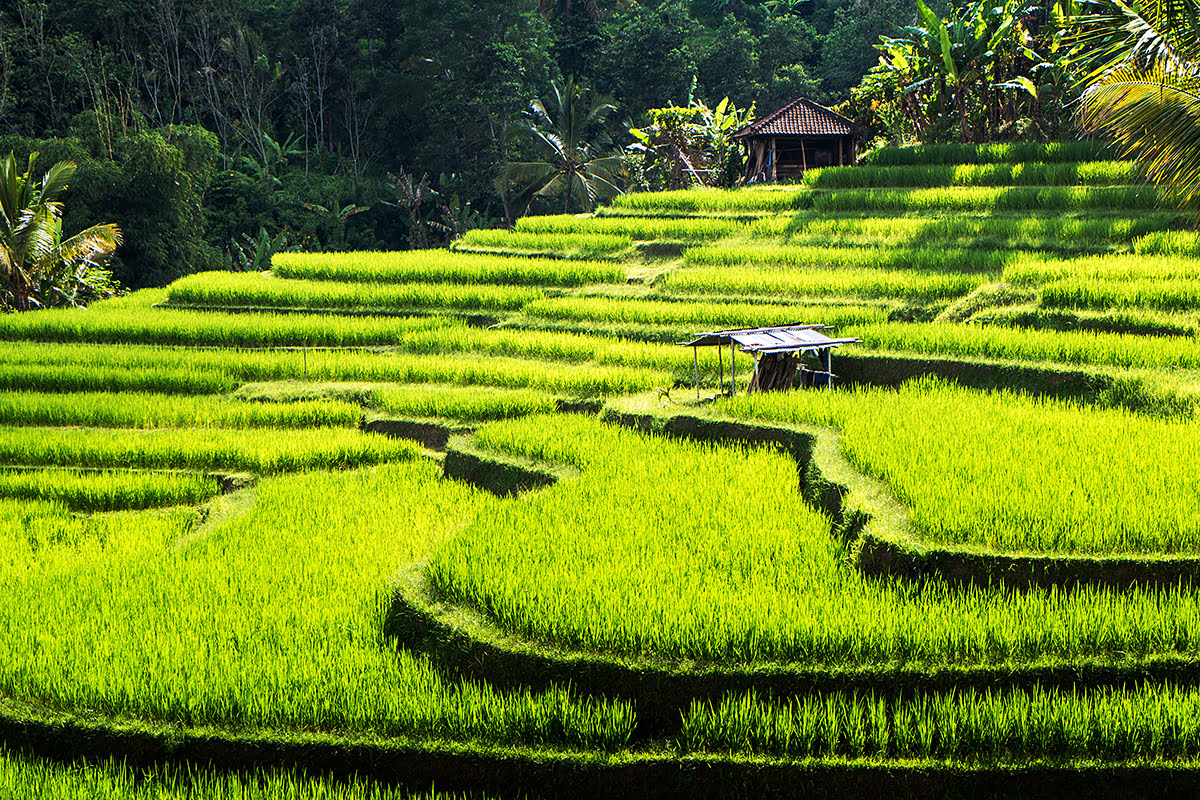 2. Photograph scarecrows in a UNESCO World Heritage Site at JATILUWIH RICE TERRACES, Central Bali
The Jatiluwih Rice Terraces are indeed a sight to behold for visitors, but for natives of Central Bali, the ancient agricultural practices are an everyday way of life. Get an up-close and personal view of villagers in their day-to-day tasks of cultivating seven subak (rice terrace ranges), maintained in the gorgeous foothills of Mount Batukaru. The area was designated as a UNESCO World Heritage Site in 2012 to preserve the culture of the region and to promote better relationships between agriculture and tourism. Visitors are invited to view the spellbinding paddies and take selfies with the famous lelakut (scarecrows), which are always on guard to keep pesky, rice-munching birds at bay!
Check In to Ti Amo Bali Resort, Step Out to Jatiluwih Rice Terraces
Explore more hotels and guest stays in Central Bali
3. Discover some of the best surf and turf at KUTA BEACH, South Bali
Known as Bali's most famous beach destination, this formerly-quiet fishing village has revved up its game in the past few years, making Kuta Beach one of the best locations in the world for surfing, scuba diving and snorkeling. Throw in a bustling beach vibe, impeccable weather and some of the best street food on earth, and discover why thousands of travelers flock to Kuta!
Check In to The Kuta Beach Heritage Hotel, Step Out to Kuta Beach
Explore more 5-star resorts and apartments in Kuta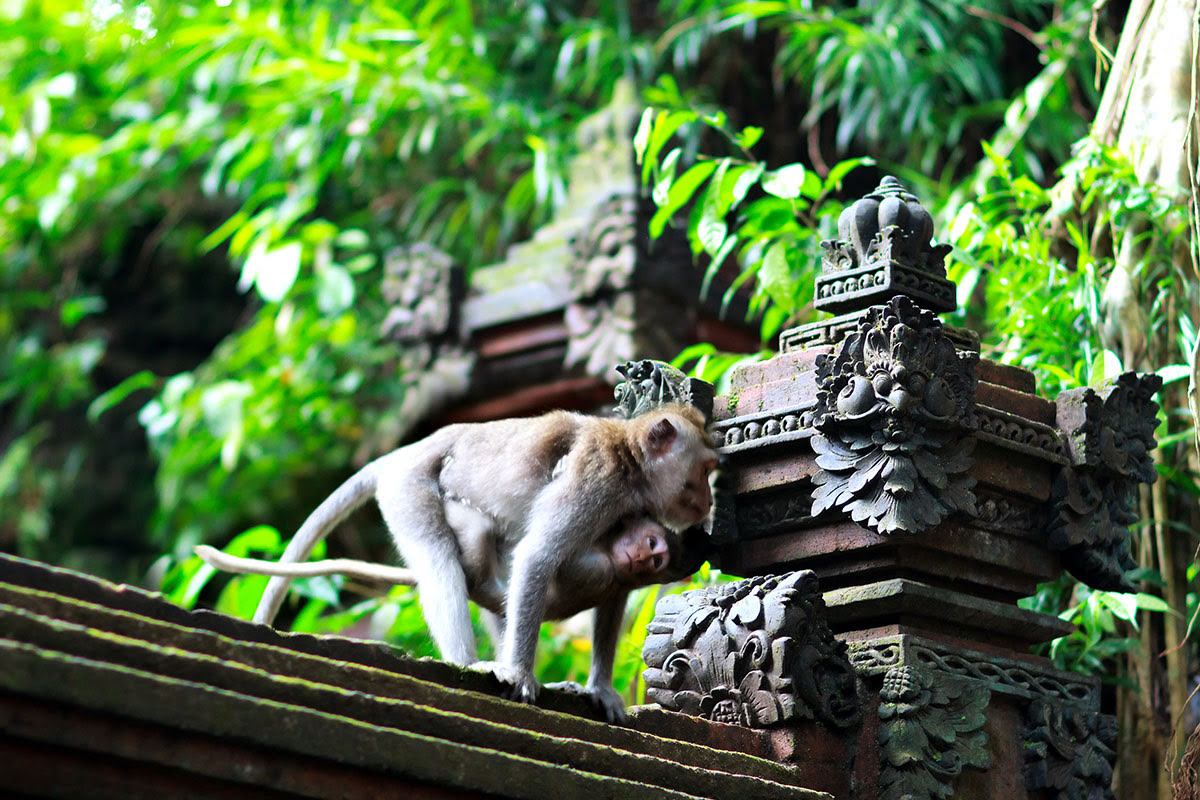 4. Go bananas in an ancient temple and forest conservation center at UBUD MONKEY FOREST, Southeast Bali
More than 600 crab-eating macaques (Old World monkeys) are the main attraction at Ubud Monkey Forest, but there is a lot more to be discovered at this working nature reserve and religious center. Also on the grounds are three 14th-century Hindu temples, a natural laboratory, a forest conservation area, a public hall and gallery, a performance stage, eating facilities and even a police station and composting facility. Learn the role that monkeys play in Balinese spirituality while interacting with them in their natural habitat. Watch trainers feed the monkeys papaya, or buy some bananas, and feed them yourself. (It's the best way to distract them from trying to steal your sunglasses!)
Check In to Motama Villa, Step Out to Ubud Monkey Forest
Explore more hostels and boutique hotels in Ubud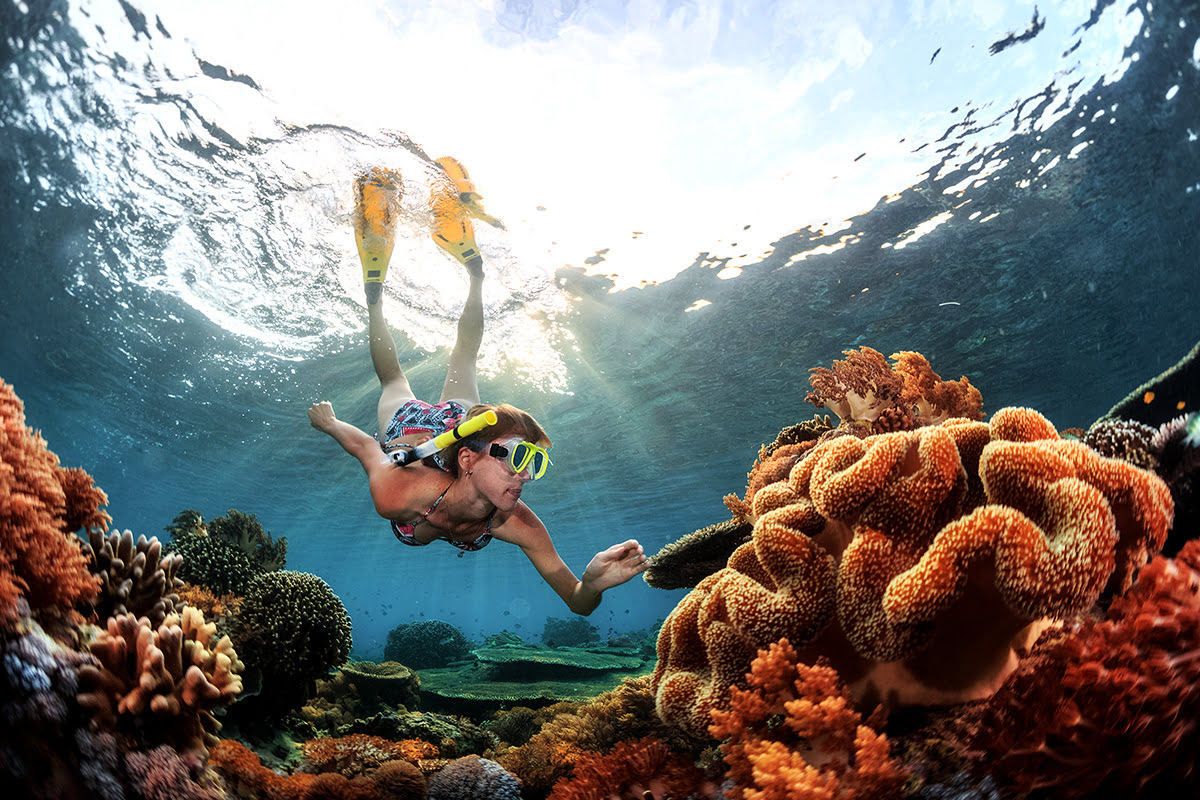 5. Discover gorgeous ocean life on MENJANGAN ISLAND, West Bali
Menjangan Island, also called Deer Island, actually is part of Bali Barat National Park, but this uninhabited paradise offers some of the best views of marine life in the world, making it a unique attraction on its own. In some locations, divers can expect visibility of up to 50 meters, prime for viewing intricate details of coral gardens, vertical reef walls, seahorses, schools of snappers and possibly even reef sharks. Above water, the island doubles as a birdwatchers' haven and an excellent site to spot Menjangan, the native deer for which the island is named.
Check In to The Menjangan Resort, Step Out to Menjangan Island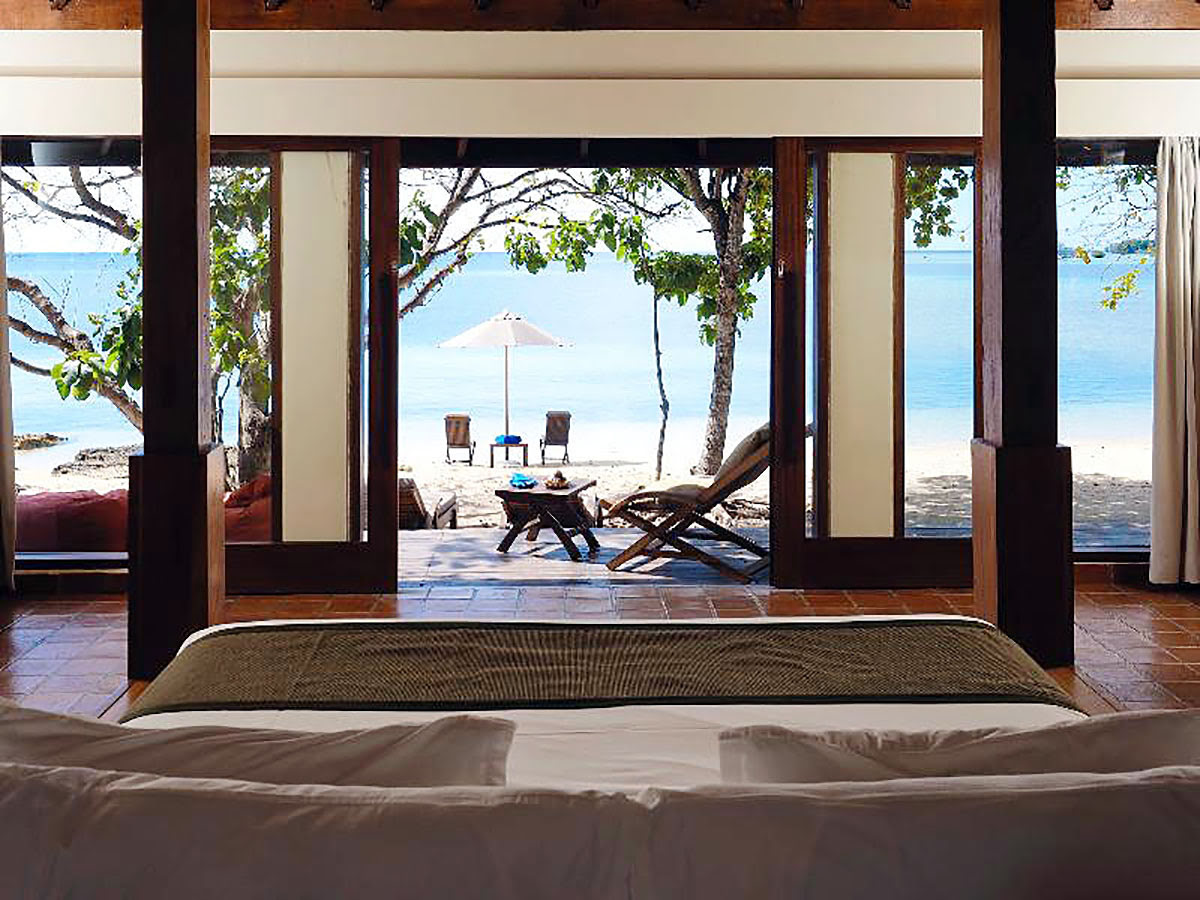 Explore more villas and hotels in West Bali