If it's your first time visiting, or if you aren't too familiar with the city, it can be hard to choose where to stay in Taipei. The capital city of Taiwan is bursting at the seams with history, culture, and food. Not only is Taipei a historically rich area to visit, but it's also on the edge of modern culture. Taipei features great fashion, some of the world's tallest skyscrapers, amazing shopping areas, and dozens of historic landmarks. Whether you're an intrepid adventurer looking to sift through Taiwan's colorful history or a historic fanatic looking to explore modern marvels, Taipei has something for everyone.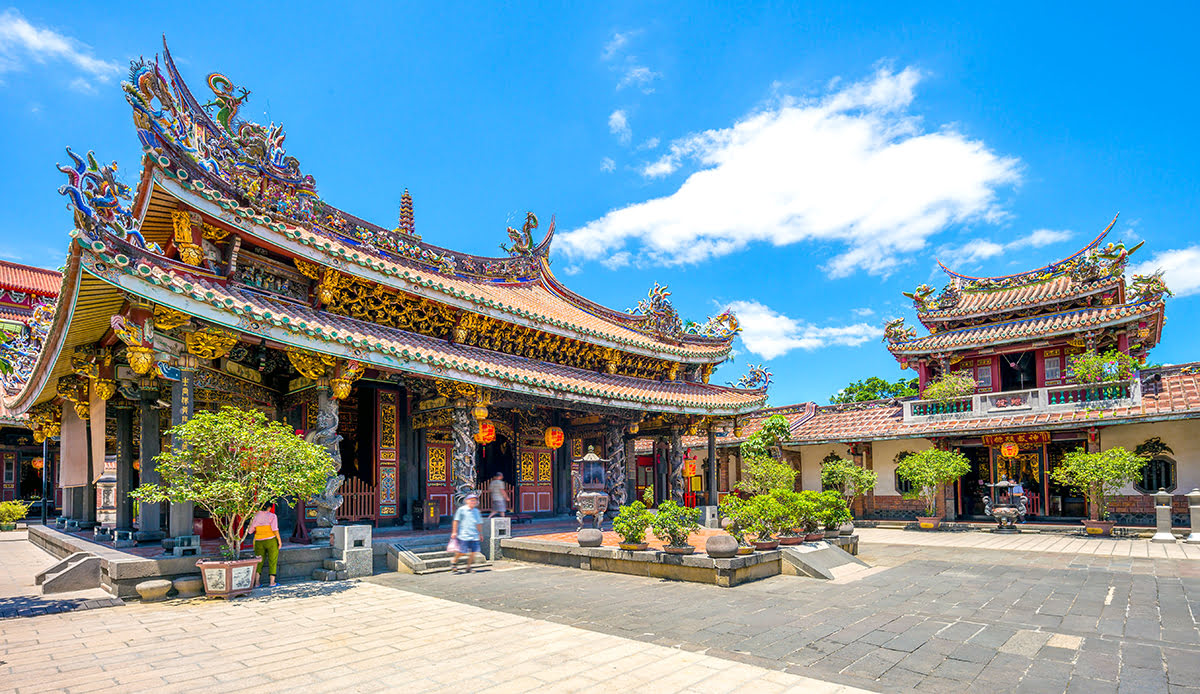 Historic Datong District | Taipei, Taiwan
Where to Stay in Taipei | Popular Districts & Neighborhoods
Xinyi District is a modern and posh choice for a visit. Standing out against the Xinyi District skyline is one of the world's tallest skyscrapers, the Taipei 101, and this modern marvel serves as the focal point of the area. Known for being the financial and business district of Taipei, the Xinyi District is a great fit for professionals who are in the area for business, or for individuals who are looking for a neighborhood with great nightlife options, upscale dining, and world-class shopping. If you have a little extra money hanging out in your pocket, splurge with a visit to the Xinyi District.
Da'an District has beautiful green spaces and great Taiwanese food. "Da'an" translates to "great peace," and this district delivers if you're looking for a little peace and tranquility in the city. (Though, there are plenty of happening attractions to visit as well.) Da'an Forest Park is in the district and is also the largest green space in Taipei, so if you want to experience nature in Taipei without leaving the city, you can find it in the Da'an District. But if you are looking for food, Da'an District has several great night markets that are known for their food stands. Wander out after dark and get snacking!
Wanhua District is a vibrant neighborhood that is full of historical sites. If you are a history buff, then the Wanhua District is perfect for your visit to Taipei. Featuring beautifully preserved architecture (some of which is from the Qing Dynasty) in the Bopiliao Historical Block, Longshan Temple, as well as the Black Snake Alley night market, there is a lot to see, do, and eat in the Wanhua District area!
Zhongzheng District is perfect for museum seekers. If you're looking for an area that features museums, a botanical garden, as well as live theater and performances, then the Zhongzheng District is for you. With many educational and cultural sites in the area, there's lots to see and lots to learn in the Zhongzheng District. Choose this area if you love to experience history and want to know more about Taipei's amazing story.
Datong District features night markets, museums and more! With many cultural sites to visit, multiple amazing night markets, museums, and more, the Datong District will allow you to have a taste of the best that Taipei has to offer, without being a huge strain on your wallet. Choose this area if you are on a budget, love Taiwanese street markets, or are looking to experience the cultural side of Taipei.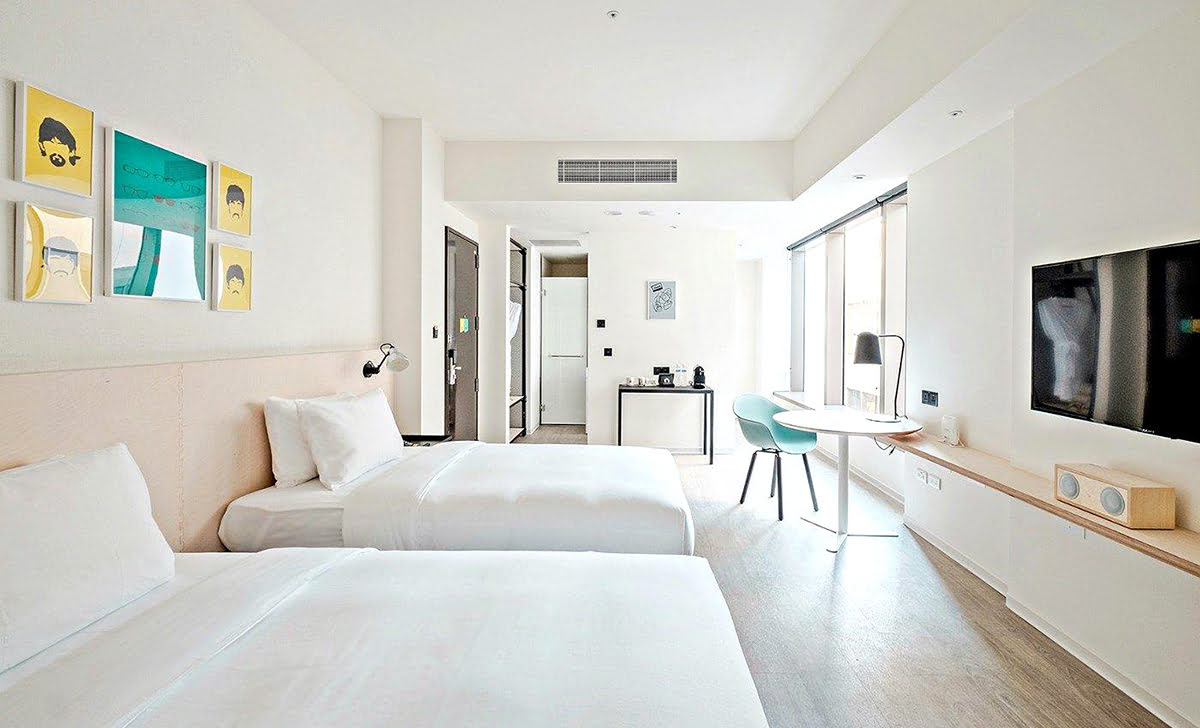 Where to Stay in Taipei | XINYI for shopping & fine dining
If you're looking for a district that is ultra-modern, with great nightlife restaurant options, and offers world-class shopping, then look no further than the Xinyi District in Taipei. The Xinyi District is a great choice for individuals who are traveling for business as it is nearby the Taipei World Trade Center. This area is thought of as the business and financial district of Taipei and is sometimes called the "Manhattan of Taipei. The posh Xinyi District may be out of budget range for economical travelers, but if you're looking for an upscale area for your home base in Taipei, then look no further than the Xinyi District.
Xinyi Shopping District: Located near the famous skyscraper Taipei 101, the Xinyi Shopping District is full of chic and trendy shops that cater to a variety of modern tastes and preferences. If you're looking to get some high-fashion shopping done in Taipei, or just want to do some window shopping, consider stopping by the Xinyi New Life Square or hit up the shopping mall at Taipei 101 and enjoy.
Xiangshan: Xiangshan is also known as "Elephant Mountain" and is a great spot to explore within Taipei, especially if you are outdoorsy or love to hike. With a trail path that is close to the Xinyi Shopping District, you can get away from the busyness of the city and find a little peace – all while taking in the stunning views of Taipei from the top of the mountain! This is a quick, 15 to 20-minute hike, so well worth your time if you are in the Xinyi District. Though, be warned, there are a lot of stairs to hike up on the way to the top!
Shilin Night Market: This market is one of the most famous in Taipei and for good reason, with an abundance of food vendors, local shops, as well as cinemas, arcade, and fun karaoke bars in and around the Shilin Night Market, there is much to do and see.
Transportation options in Xinyi District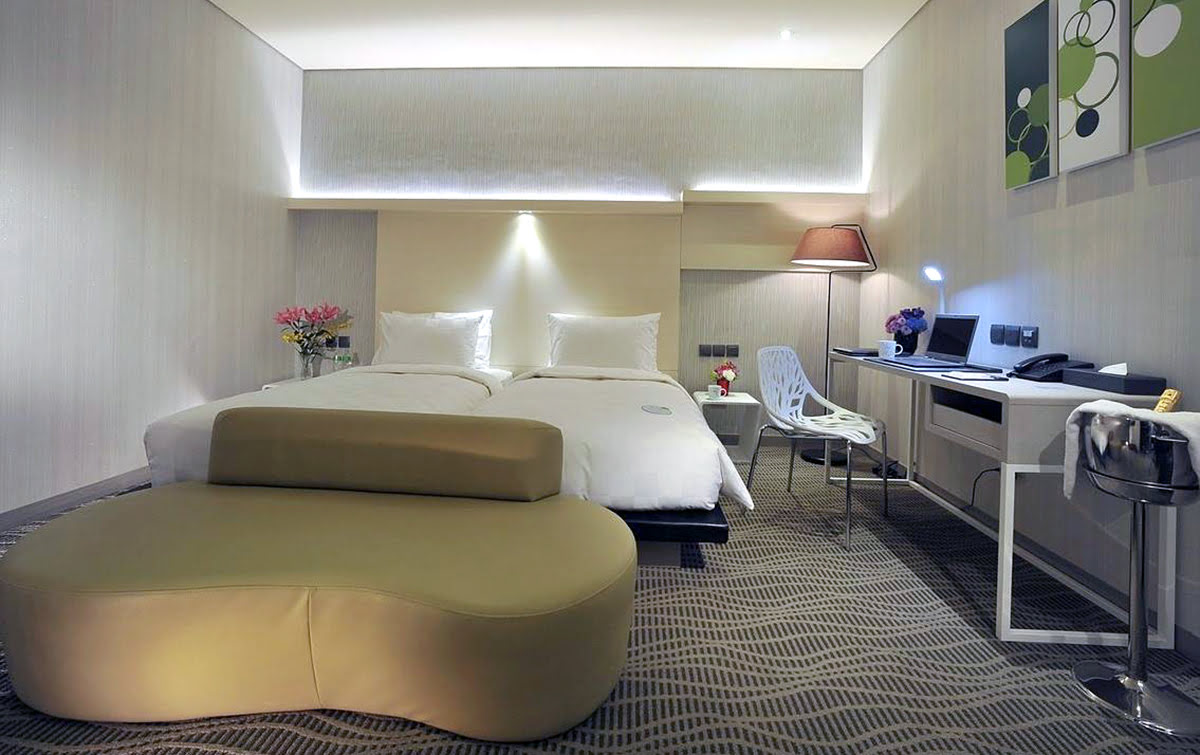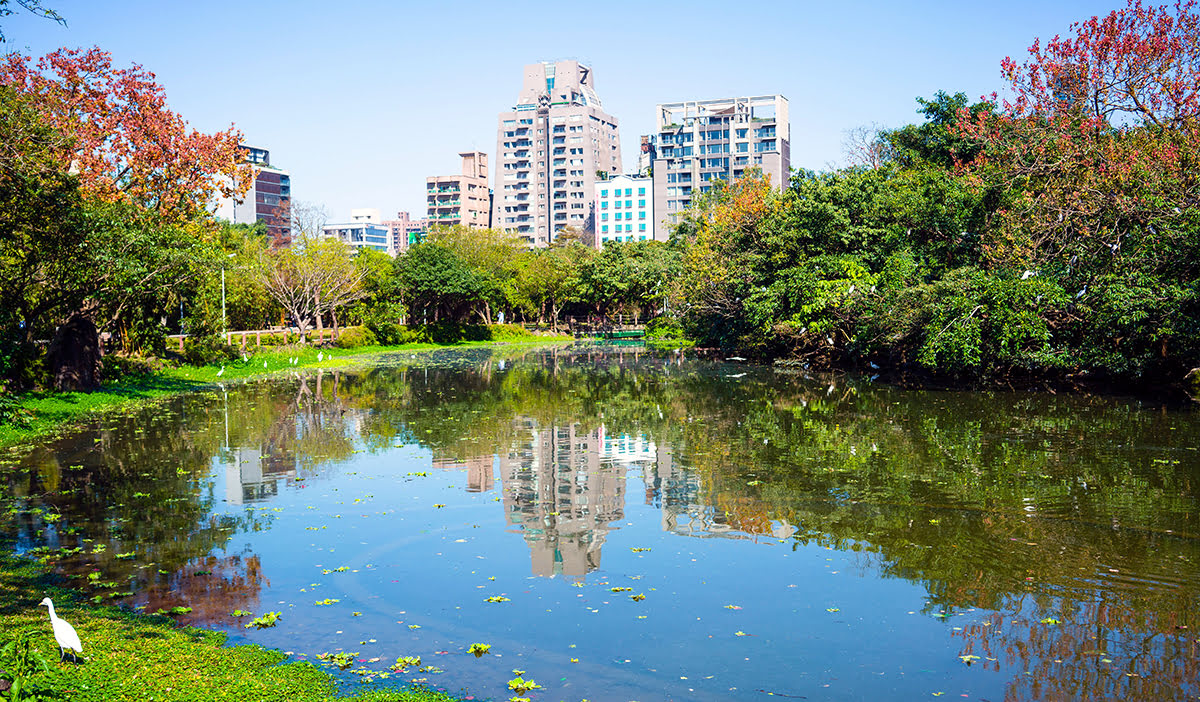 Where to Stay in Taipei | DA'AN District for green spaces & night markets
Featuring a little peace of paradise in the city, amazing night markets, and fabulous street food offerings, Da'an District is a great mix of modern night markets, shopping, live music, and natural sites, with beautiful Da'an Forest Park filling out the area. Be sure to take a stroll through the park when you are in the Da'an District and experience some calm as you appreciate this oasis that's right in the middle of the city. If you love to see live performances or want to explore Taiwanese cuisine, consider the Da'an District for your next stay in Taipei!
Top attractions in Da'an District
Tonghua Night Market: This market specializes in local, Taiwanese food, and is a more traditionally based night market and one that is more popular with locals. If you are looking for a night market experience that can give you a great introduction to local dishes and without the crush of tourists, then check out the Tonghua Night Market.
Da'an Forest Park: With a beautiful ecological pool acting as a focal point for this park, the Da'an Forest Park offers a green space to experience some calm in the city. If you're looking for some peace and quiet, then head into the beautiful Da'an Forest Park and enjoy the pavilions, walking paths, and recreational facilities. If you're lucky, you may even catch an event at the park's amphitheater!
Shida Night Market: If you're looking for a trendy night market that caters to a younger demographic, then the Shida Night Market is the perfect stop for you. Located near the National Taiwan University, this night market sees a lot of foot traffic from students, so expect inexpensive food, trendy fashion choices at great prices and, when you're done at the night market, head over to one of the area's rock bars or cafés to finish off your night with even more fun and adventures!
Transportation options available in Da'an District
Where to Stay in Taipei | WANHUA for temples & Taiwanese street food
Get on your feet and get exploring the beautiful Wanhua District in Taipei. From the Longshan Temple to amazing markets, to the Bopiliao Historic Block and more, the Wanhua District is perfect for intrepid travelers who are looking to experience a little old world charm during their visit to the area. This district is known for its local, Taiwanese delicacies, so make sure to take some time to explore one of the markets and order something special – even if it takes you a little out of your comfort zone!
Top attractions in Wanhua District
Longshan Temple: Originally built in 1738 by settlers to the area, this amazing temple has been a gathering point for generations and is a beautiful cultural point to visit. Longshan Temple is one of the oldest and largest temples in Taipei and, while there is no entrance fee, donations to help with the upkeep of the temple are accepted. If you visit the temple, do remember that this is a place of worship and respectful behavior is recommended.
Bopiliao Historic Block: This historical and cultural area has been preserved by the Taipei government and is a wonderful area to explore if you are looking to experience the different architectural styles of Taipei. Taipei has a long and varied history, and that history is reflected in the stones of the buildings within the Bopiliao Historic Block. Take a trip through time and educate yourself about Taipei as you visit this culturally rich area.
Huaxi Street Night Market: Located near Longshan Temple and the Bopiliao Historic Block, the Huaxi Street Night Market is open day and night and is famous for its local delicacy, Snake Soup, which is only found at this particular market in Taipei. Whether you're looking for a culinary adventure, or you'd prefer to enjoy more typical market offerings (fortune tellers, massage, local shops), you're sure to find something to enjoy at the Huaxi Street Night Market.
Transportation options in Wanhua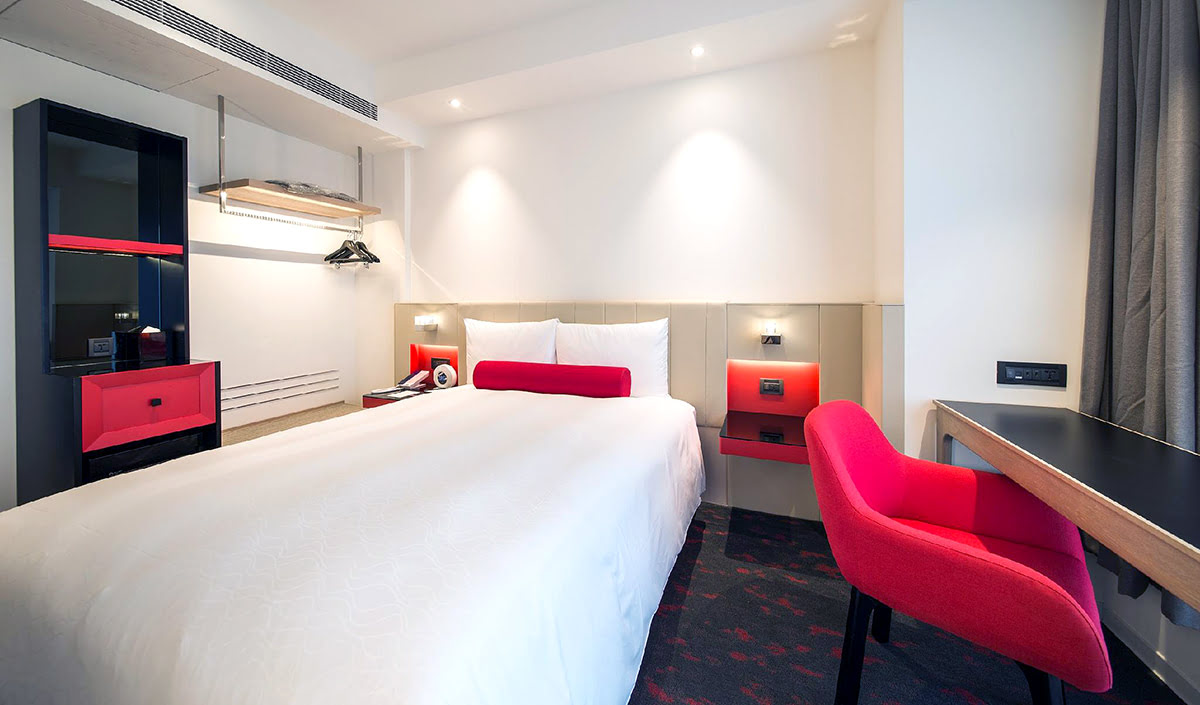 Where to Stay in Taipei | ZHONGZHENG for history and culture
History buffs rejoice! The Zhongzheng District in Taipei is the perfect place for you to immerse yourself in Taiwanese history and culture, and also offers a host of other great sites to visit. If you're looking to learn as much as possible during your stay in Taipei, this is the area for you! This district is popular with students in Taipei, so finding a deal on food should be easy in the Zhongzheng District! If you're looking to spend a night out at the theater, be sure to see what's happening at the National Theater and Concert Hall, which often features live music and plays.
Attractions near Zhongzheng District
National Taiwan Museum: The National Taiwan Museum is the oldest museum in Taiwan and home to five separate departments (earth sciences, anthropology, zoology, education, and botany). The museum serves as a heritage point for Taipei as it highlights the history of Taiwan. If you are looking to learn more about the people and natural setting of the area, then take some time out of your schedule to visit the National Taiwan Museum.
Liberty Square Arch: This public plaza serves as a meeting point for the people of Taipei and there are often major public gatherings in this spot. Construction was completed in the 1970s and the Liberty Square Arch serves as a reminder of Taiwan's adoption of modern democracy. Be sure to check for local festivals when visiting Taipei as the Liberty Square Arch is home to the Taipei Lantern Festival. Even if you aren't traveling through during a holiday, the park's beautiful koi ponds and gardens are worth a visit.
Dongmen Market: This market is frequented by locals and is great if you are wanting to get a look at typical life in Taipei. The market caters to an early morning crowd, so get there early and get some breakfast and enjoy.
Transportation options available in Zhongzheng District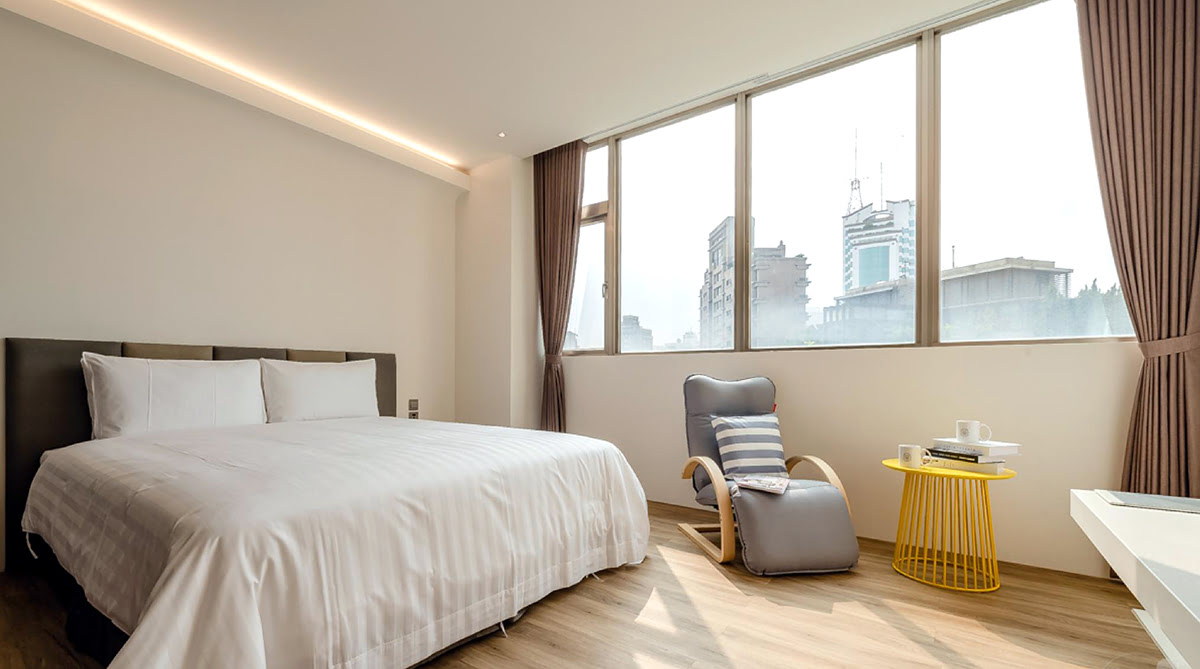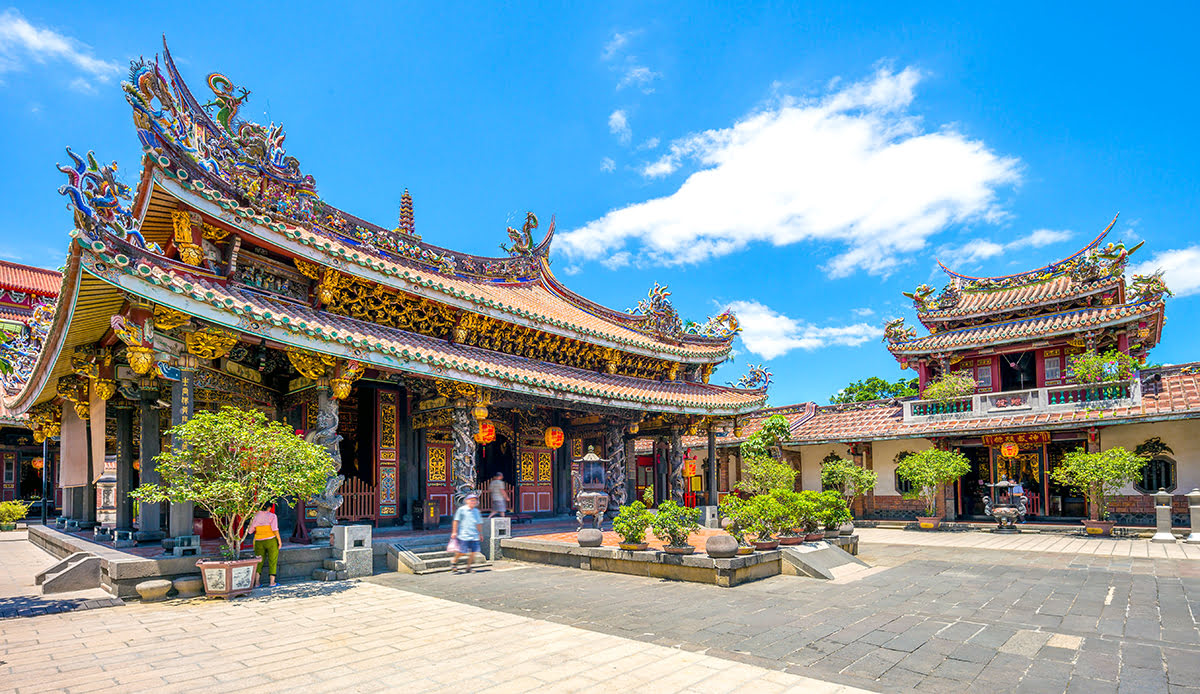 Where to Stay in Taipei | DATONG for night markets and local tea shops
Night market enthusiasts will love Datong District, which has three different night markets to choose from. If you are looking for where to stay in Taipei for great shopping, wonderful food, and lots of history, then the Datong District is the perfect fit for you. Local vendors in the area sell a variety of wares, including teas and medicines, while the historical architecture paints a picture of the past for visitors passing through the Datong District. This area is also recommended for travelers who are looking to save a little cash, as there are plenty of low-budget foods and attractions to choose from in the area.
Attractions in Datong District
Ningxia Night Market: This covered, outdoor night market is great for visitors who are looking to sample delicious Taiwanese snacks. Don't forget to try the pork liver soup or the fried yam balls! With so many delicious food options, you may have to come back for another visit to try them all!
Taipei Confucius Temple: This temple is modeled after the original Confucius Temple in China, and is the only temple in Taipei that is accented with the southern Fujian-style temple adornments. This temple is beautiful and well worth the visit if you're looking for a cultural stop in the Datong District.
Dalongdong Baoan Temple: Located beside Taipei Confucius Temple, the Dalongdong Baoan Temple was recognized by the UNESCO Asia-Pacific Heritage Awards for Cultural Heritage Conservation program and makes a great stop during your visit to Datong District. With intricate carvings and gorgeous embellishments, there is much to appreciate about the Dalongdong Baoan Temple.
Transportation options in Datong District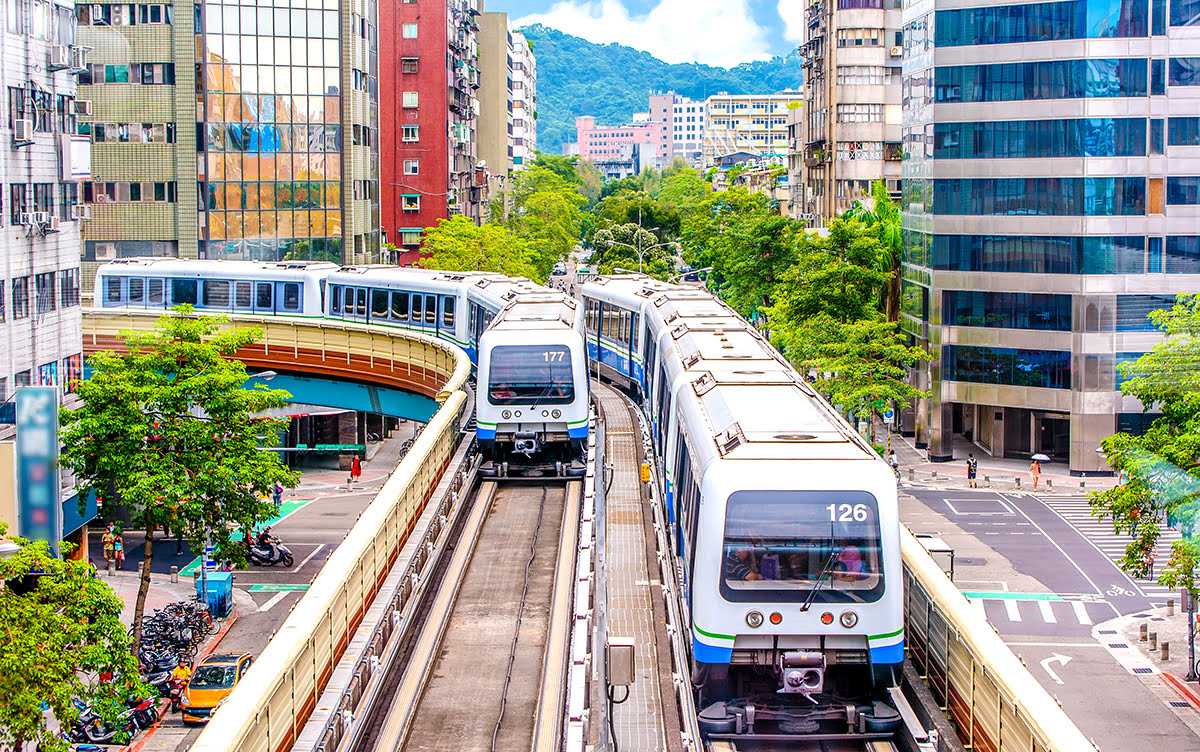 Tips for transportation in Taipei:
Taipei has a fantastic and modern public transit system that can take you all over the city with ease. However, it's good to keep in mind a few tips that will help you navigate through the city a little easier. The Taipei MRT (metro) is fast, easy, has English signage, and can travel you all over the city for cheap. However, it is best used in conjunction with the Taipei bus system, as the metro doesn't have access to all areas in the city, especially some off-the-beaten-path landmarks. But never fear! The Taipei bus system is wonderful and can be used to get around the city without much fuss if you have a little knowledge about the system first. Here are some tips to help you get around on public transit:
Plan your trip ahead of time to avoid confusion. If you know which sites you'd like to see, then it would be best to get out your metro map/bus map and plan your route before you head out. When you know which stops you need to access, or which bus station you need to get off at, it can go a long way towards making you feel more confident about your trip on public transit.
Bus fare charges a flat rate and some buses will charge when you enter the bus, or when you are disembarking. Check over the driver's head, as if the bus is displaying this character 上 (Chinese for on), then you are required to pay when you enter the bus. If the bus is displaying this character 下 (Chinese for off), then you pay when you get off the bus.
Get an EasyCard to pay for your bus fare. If you purchase an EasyCard, you don't have to work out how much your fare will cost as, sometimes when transferring into different zones, you may have to swipe to pay again (if the Chinese symbols switch from on to off while you are on the bus, then you are required to swipe and pay again). The EasyCard will only charge you if you need to pay more, so swiping is a good way to keep from accidentally paying more than you need to.
There's no shame in taking a taxi. Sometimes, the easiest solution can be to grab a cab from your hotel and let a taxi take you to your destination in Taipei.
When in doubt, ask your hotel's concierge for help. Your hotel's guest services are there to help make your stay as comfortable as possible. If you aren't sure which means of transportation would be best for you, ask for a recommendation from your hotel.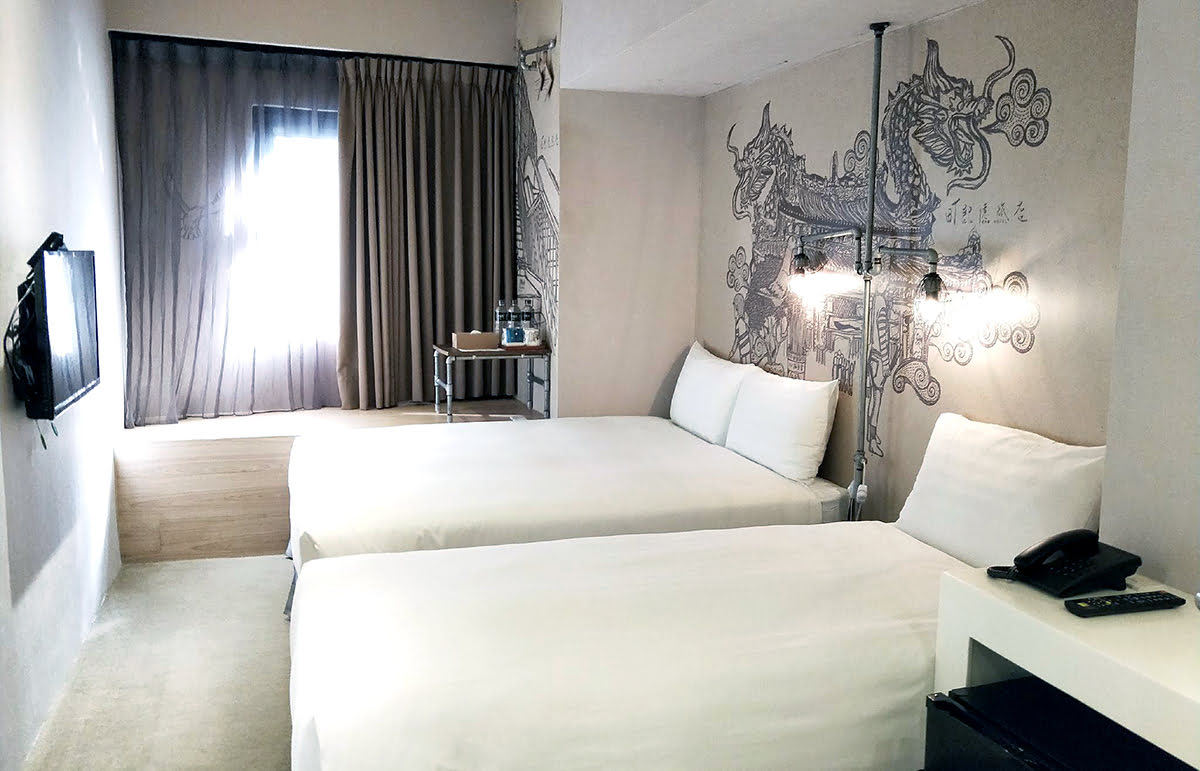 Where to stay in Taipei | Travel trips & transportation options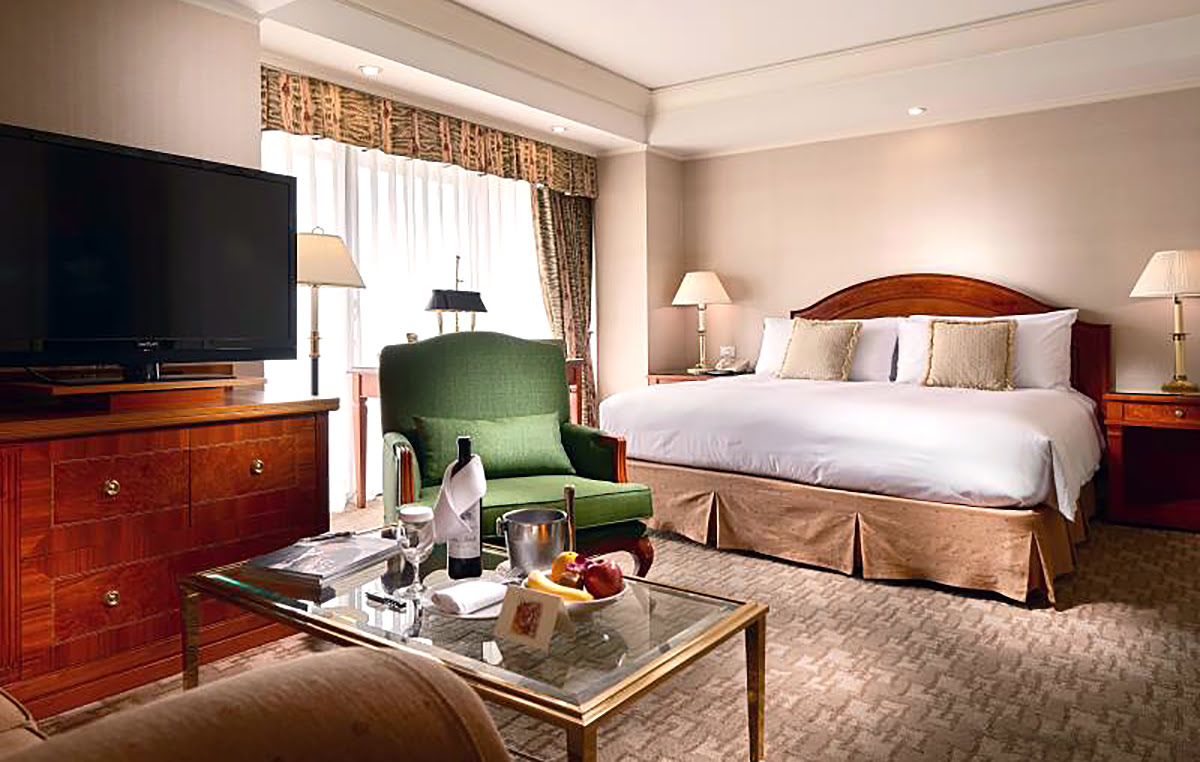 [contact-form to="travelguides@agoda.com" subject="Travel guide survey results"][contact-field label="Was this travel guide helpful?" type="checkbox-multiple" ="1″ options="Yes,No"][/contact-form]