While Paris is home to many wonderful attractions, sometimes it's nice to explore the countryside in France! Get tips about some of the best day trips from Paris as well as how to travel in France, and make your next trip unforgettable.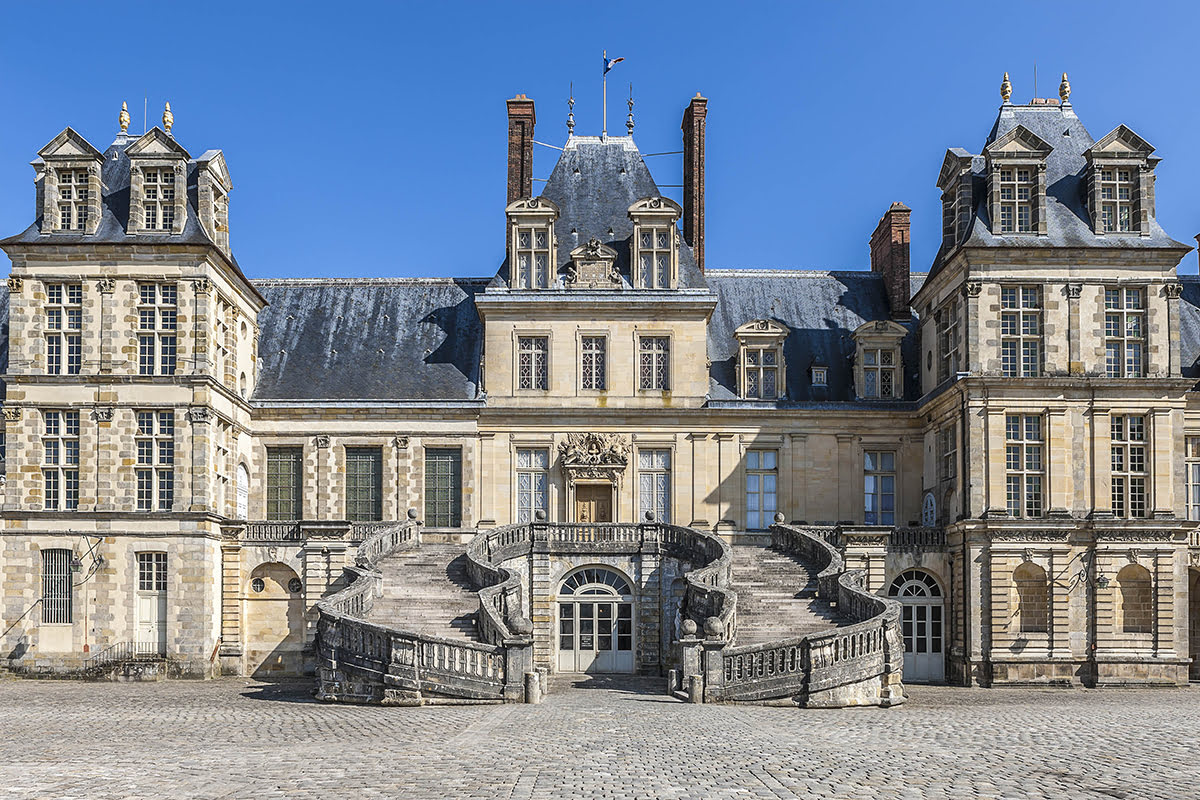 Paris Travel Guide: 10 Great Day Trips from Paris, France
Even though Paris is filled to the brim with amazing attractions to visit, it is good to remember that the rest of France is just waiting to be explored. If you're a WW II buff, set your sights on beautiful Normandy where the famous D-Day landing happened on Omaha Beach. Or maybe you're a theme park or Disney fan? France has you covered with both Disneyland Paris and Parc Astérix. Attractions geared toward adults include Loire Valley and the Champagne Wine Region.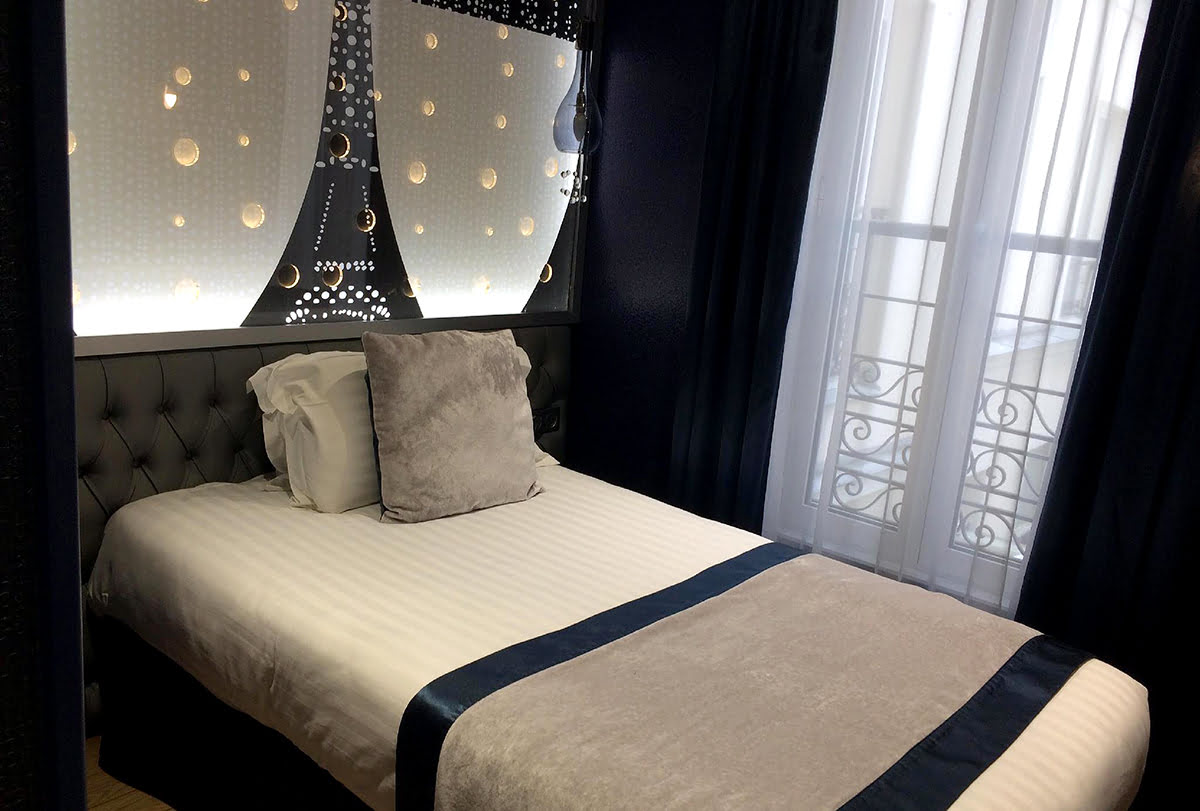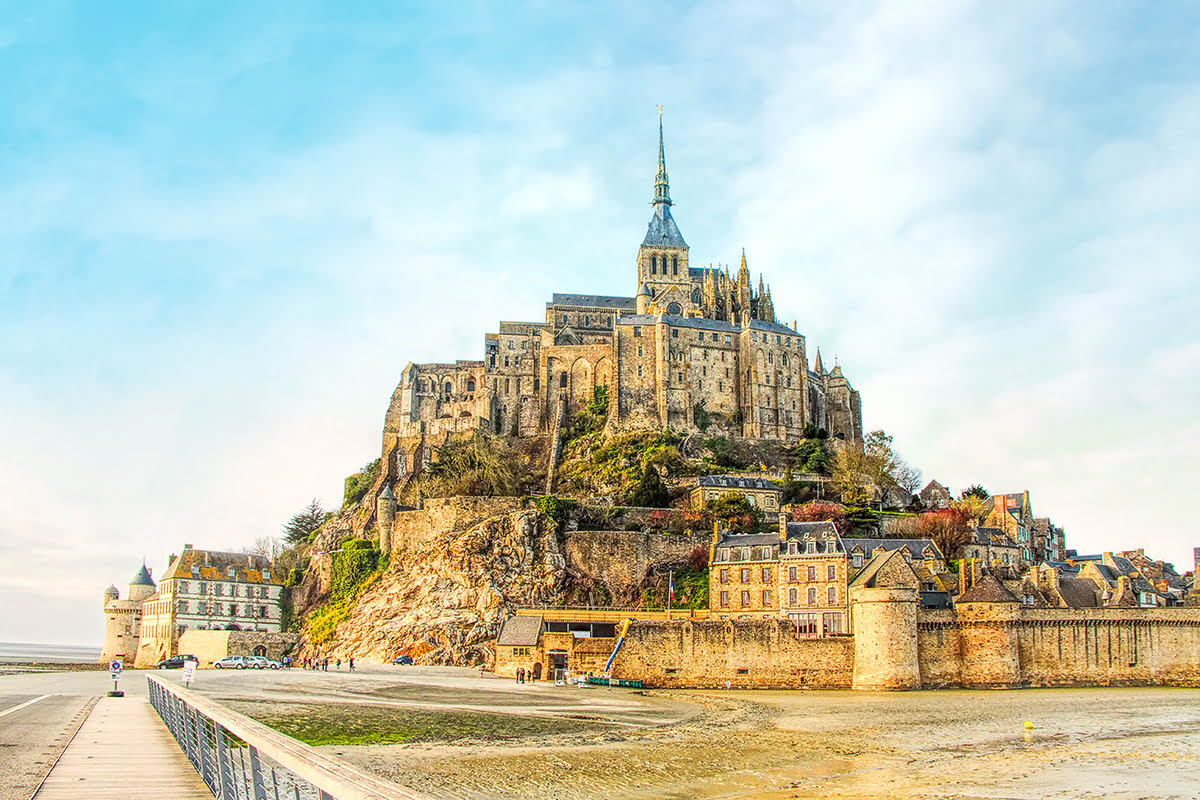 Tips for Day Trips from Paris – Know Before You Go
If this is your first time in Paris, then the best thing you can do is get used to riding the Metro. Paris has both regional train services (RER) as well as high-speed trains, and depending on where you want to travel, you may find yourself using both. If you are planning on taking day trips from Paris, these tips will help you navigate through the French countryside with ease.
Learn some French before you get there. If you are traveling outside of the main city (and, sometimes, even when you are traveling in Paris), you may find that not everyone speaks English. As French is the official language of France, it's a good idea to learn a few phrases before you get there and make sure to download a translation application for your phone.
24/7 shopping doesn't exist outside of main cities. For the most part, you will find that the French operate on shorter hours, particularly in rural regions. Plan ahead as businesses often close early.
Brush up on French culture before you arrive. While the French people have a reputation for being rude, it really comes down to the fact that their expectations for politeness are elevated. For example, asking someone if they speak English without saying hello first is considered rude, and when dining out, the French eat at their leisure, so you'll likely have to ask for your server's attention when you're finished with a meal. Knowing these small details can go a long way toward feeling comfortable in France: simple terms like merci, s'il vous plait, and bonjour (please, thank you, and hello) go a long way also!
Choose a Home Base Close to the Metro
Generally speaking, the closer you are to the core of Paris, the easier it is to travel outside the city. Make things easy for yourself by choosing a neighborhood that is centrally located and then plan your day trips from there.
1. Let them eat cake! Take an excursion from Paris to the Palace of Versailles
No trip to Paris is complete without a trip to the Versailles castle! This 17th-century palace was once the primary residence of the royal family in France until the start of the French Revolution changed the course of French history. Some famous residents include King Louis XIV and Marie Antoinette. This palace is famously beautiful and, though the furnishings inside were raided during the French Revolution, many of the original pieces have been returned and now reside within the palace where they've made an effort to recreate the look and feel of the original view. From its Hall of Mirrors to the private quarters of the King and Queen, to the lavishly decorated and restored rooms that make up the rest of the palace, Versailles is more than worth a visit.
If you are going to be visiting Versailles during the warmer months, be sure to time your visit around one of the "fountain days." In the gardens of Versailles reside many fountains, but because of costs and in an effort to conserve water, these fountains only run during a certain time of the year and certain times of the day (generally, from the end of March to the end of October). The fountains are typically functional on weekends, Tuesdays (from the end of May to the end of June), with some additional dates for holidays. Check ahead and plan your trip around one of these days for an added bonus as you visit Versailles.
There is much to see and do at Versailles, so be sure to plan your trip ahead of time as it's easy to spend a lot of time in the palace and then miss out on the smaller landmarks in the area (Marie Antoinette's hamlet, the Gallery of Coaches, and more). Ticket prices for the Versailles castle range from $18 euro and up. Some tickets only allow access to the palace, while others open up the entire grounds, so be sure to get the right ticket for your needs. With plenty of dining options and shops on site, enjoy your day at Versailles and make some memories that last a lifetime!
Travel from Paris to the Palace of Versailles
Getting to Versailles requires you to take a regional train (the RER) from Paris to Versailles. This can be accomplished in a few ways, but the easiest is to find a train station that connects with the RER lines. You will need to take the RER C line to get to Versailles and the stations that connect with this train line in Paris are Les Invalides, Gare d'Austerlitz, Michel-Notre Dame, Musee d'Orsay, Champ de Mars-Tour Eiffel, and Pont de l'Alma. From any of these stations, purchase RER tickets to the Versailles-Rive Gauche station (which should be $7 euros or about $10 USD and includes a return ticket), make sure you get to the correct platform (the one that serves the RER C trains), and then get on the train.
Opt for a tour and take a bus or shuttle from Paris to Versailles. This is an option for individuals who don't want to navigate through the Paris Metro and RER train.
Additionally, you can rent a car or take a taxi, but these options will be almost as expensive as taking a tour and may cause you added stress as Paris can be a difficult area to navigate through for tourists.
2. Day Trips from Paris: Kid-friendly and magical, it's Disneyland Paris
If you live close to California or Florida, then you might be wondering whether going to Disneyland in Europe is worth it. While Disneyland Paris is smaller in scale than the North American Disney attractions, it makes up for it with fun. Because it's a bit smaller, the attractions aren't so far apart, which is great news for you if you're looking to hit up the rides at the park. Another bonus is that the park is also less busy than the North American Disney attractions, which is great news for Disney enthusiasts.
At Disneyland Paris, you may find that you are able to enjoy the rides multiple times, whereas, with the North American Disney attractions, you may only get to go on once, and then wait in lines for the rest of your day. And that's another thing that's great about Disneyland Paris because it's smaller, the crowds are also smaller. This is a park where you can go and enjoy the simple pleasure of being surrounded by Disney sights.
Additionally, Disneyland Paris is less expensive than the North American attractions and they also feature souvenirs that you can't get anywhere else! If you're a Disney fan, or if you're looking for a great place to take the kids that's outside of the city, then consider a trip out to Disneyland Paris.
Travel from Paris to Disneyland Paris
Taking the train to Disneyland Paris is the easiest option for visitors. Line A of the RER can take you all the way to Disneyland Paris and the final stop is located right in front of the park, so you don't have to worry about missing your stop.
Depending on where you are in the city, you can take the Metro or bus to a train station (either Charles de Gaulle Étoile, Nation, Chatelet Les Halles, Auber, or Gare de Lyon) and switch over to the RER A line and make sure your train is heading towards Marne-la-Vallée – Chessy.
3. Day-trips from Paris: Step into the past at Fontainebleau Castle
If there's one thing France is known for, it's the amazing palaces and castles that the French royalty used to live in and Fontainebleau Castle is no exception. This remarkable palace served as a royal residence for ruling French monarchs from Louis VII to Napoleon III and is beautifully preserved today.
Located 34 miles southeast of Paris, Fontainebleau Castle is a designated UNESCO World Heritage Site and draws in visitors from all over the world. Brilliantly decorated, you really feel like you're stepping into French history with a visit to Fontainebleau Castle, but more than just the castle itself, the grounds surrounding Fontainebleau Castle are remarkable and offer an English Garden, grotto, a canal, and more for you to explore. If you love French culture and are interested in their Royal history of the area, or if you enjoy French architecture, then a visit to Fontainebleau Castle is a must.
Travel from Paris to Fontainebleau Castle
From the main Gare de Lyon station, take a train that is destined for Montargis Sens, Laroche-Migennes, or Montereau. Once you arrive at the Fontainebleau-Avon station, get off and look for a bus that's designated Line one (Ligne 1 – Les Lilas) and disembark at the Château
You may also opt to travel by coach from Paris and there are plenty of tour groups that offer services from the city. Choose a service that's within your budget and meets timeframe specifications.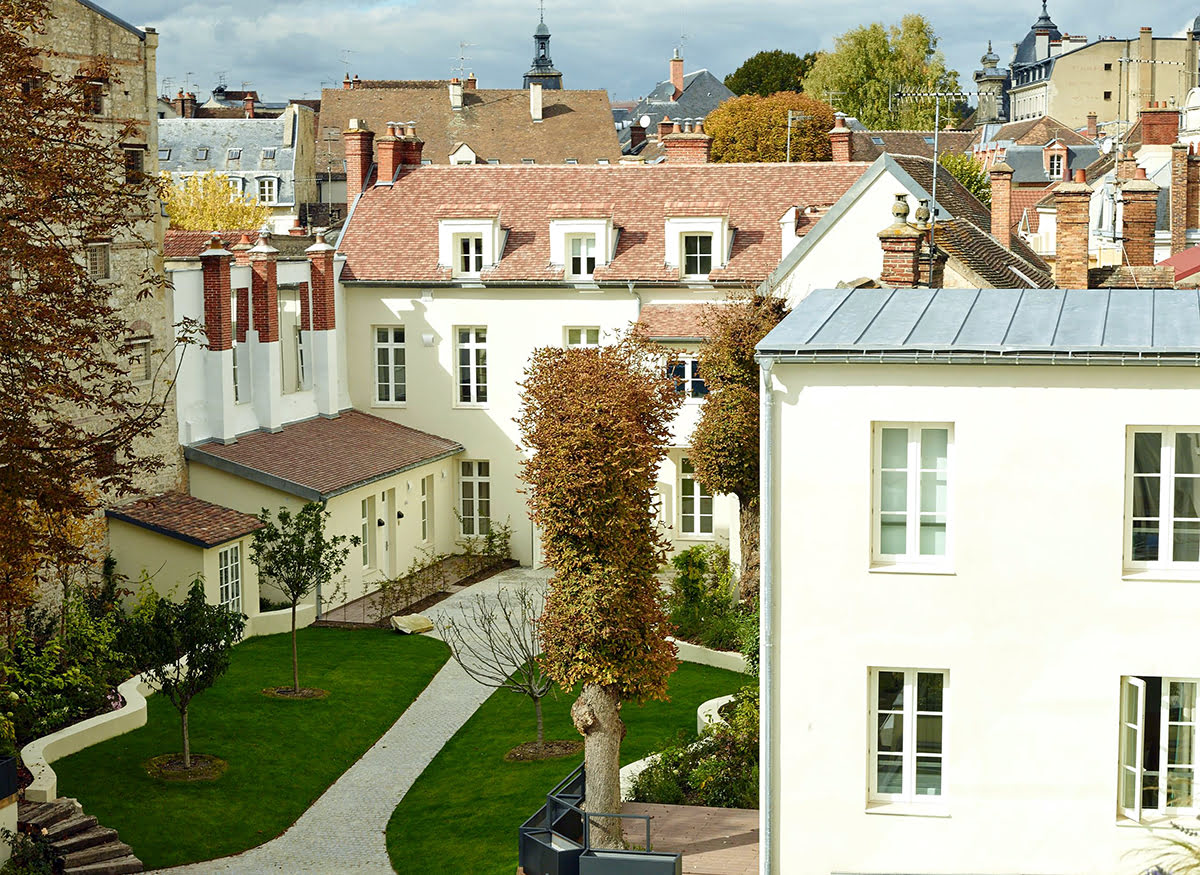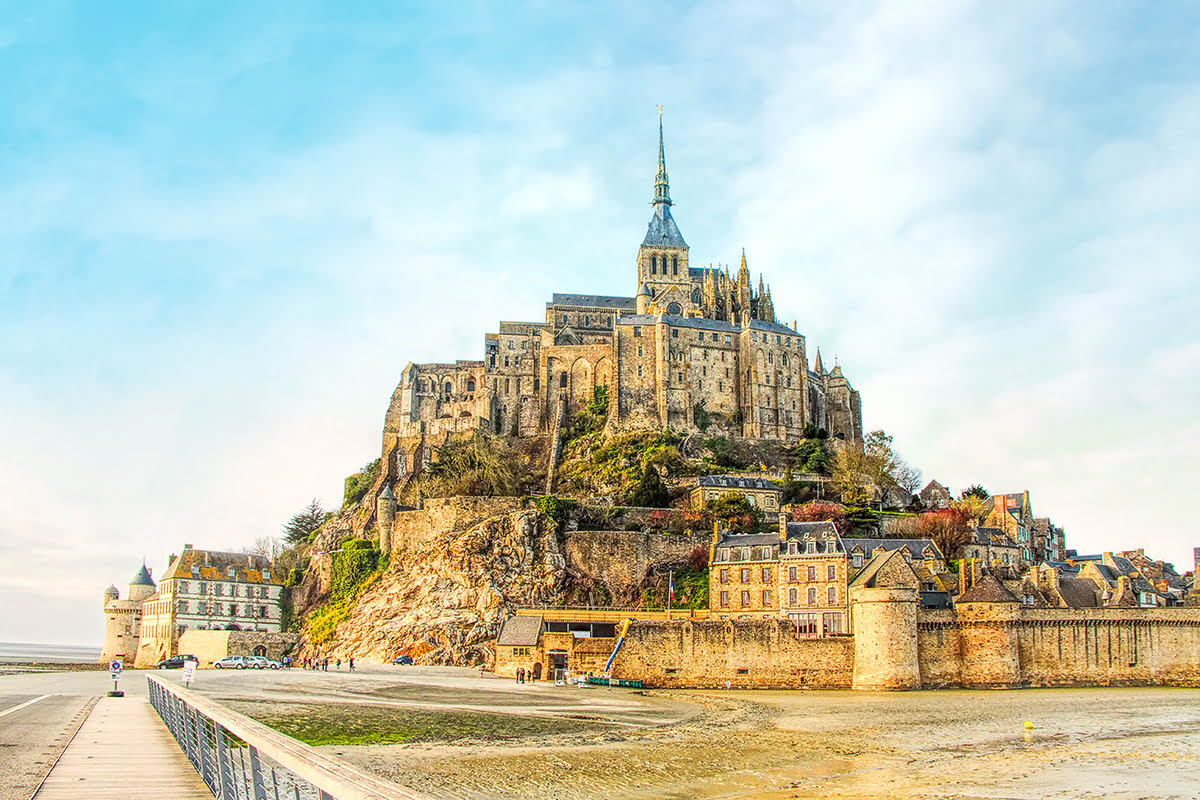 4. Day trips from Paris: Visit Mont Saint Michel in Normandy
There are plenty of great attractions in Normandy to see, the only hard part is deciding which ones to visit during a day trip. Normandy is home to the island of Mont Saint-Michel, which is a commune and is a UNESCO World Heritage Site.
This island has been a significant point for the region since the 8th century AD as it was unreachable during high tide, which made it a great location for defense. People travel from all over to visit this beautiful island, which is home to Mont Saint Michel Abbey. This commune also is famous for its food, and when you are in town, you absolutely have to head to La Mère Poulard to try one of their omelets. Between the beautiful views, great food, and stunning landmarks, make sure to add Mont Saint-Michel to your list of day trips from Paris.
Travel from Paris to Mont Saint-Michel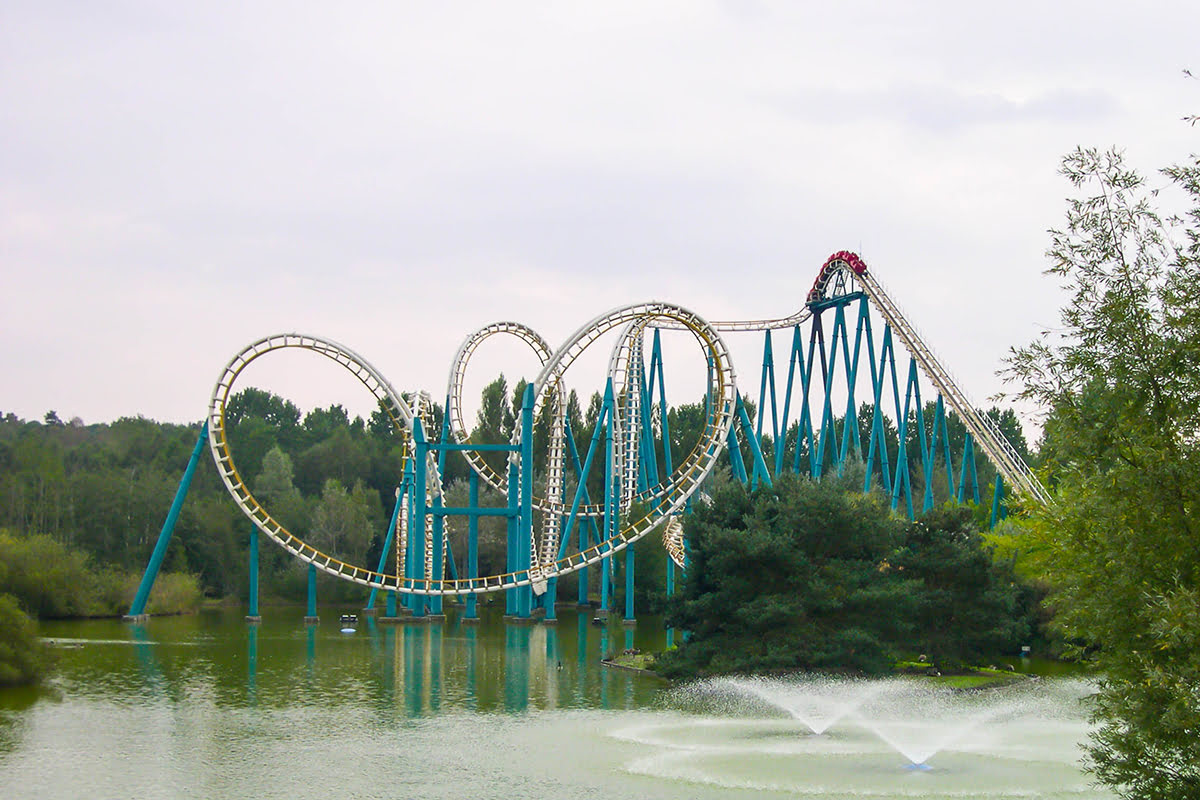 5. Day trips from Paris: Enjoy all the attractions at Parc Astérix
If you're a theme-park enthusiast or are looking for some family-friendly day trips from Paris, then consider taking a trip to Parc Astérix. This theme park is dedicated to the characters of the Asterix comics, which are very popular in France and in many places around the world, but even if you're not familiar with the French Comic series, this park is popular in its own right as it sees nearly 2 million annual visitors.
This is a great location for summertime visits as the park has several attractions that operate in the water, which can be a great way to cool off during the heat. This park is located in the historic Picardy region, which is famous for its wine, beauty, and beaches. With so much to do in this area, a trip to Parc Astérix might just be the thing that you and your family have been looking for!
Here are some details about Parc Astérix for first-time visitors:
Boasts shorter lines and less of a wait than at Disneyland Paris.
Lots of on-site dining options to choose from.
Great rollercoasters to enjoy, as well as attractions that appeal to kids.
Often has free admission for kids under 12 with an accompanying adult (check their schedule and deals before you purchase tickets).
Fast passes for rides can be purchased so you are able to skip to the front of the line for some of the more popular attractions.
Travel from Paris to Parc Astérix
Take the RER train from Paris from the Gare du Nord station to the Charles de Gaulle Airport. From the airport, follow the directions to Parc Astérix and you should end up at a shuttle for the park.
Additionally, there are bus services that run from Paris, though they often leave early in the day and may come back before you want to leave the park.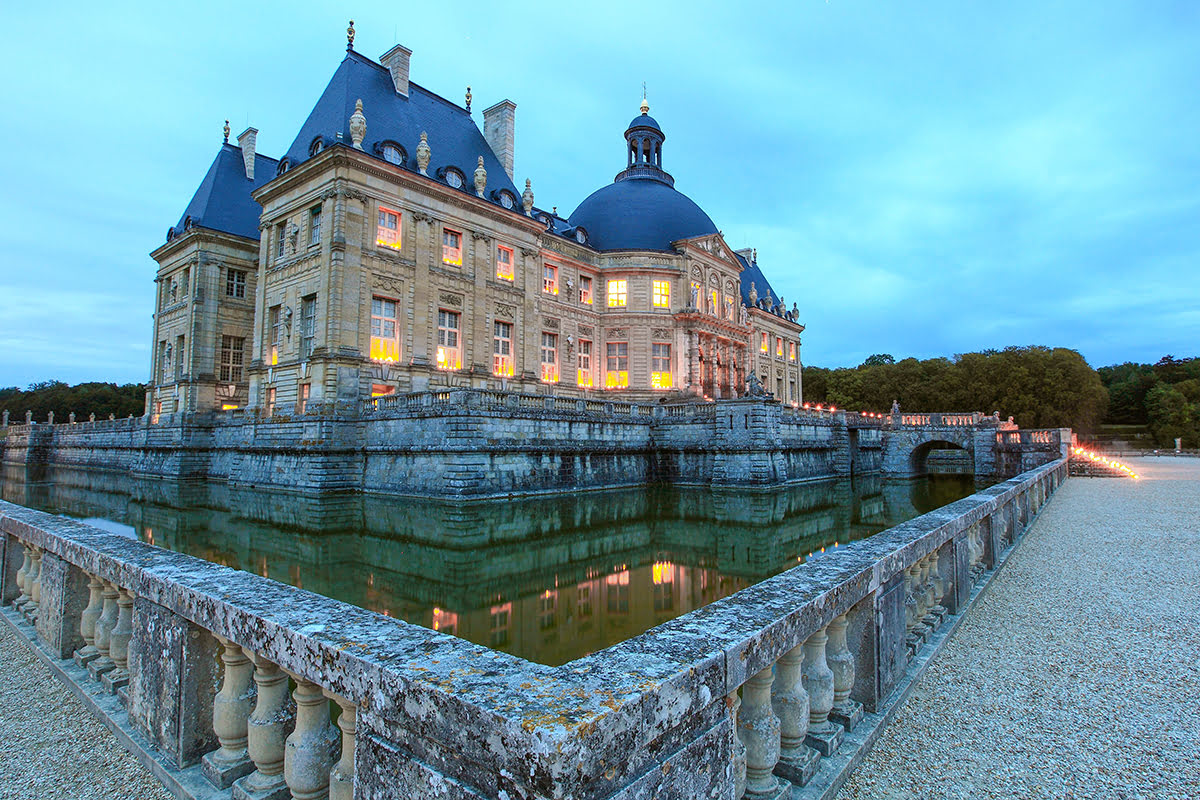 6. Day Trips from Paris: Grand gardens & a beautiful castle await at Vaux-le-Vicomte
The Vaux-le-Vicomte Castle is a baroque castle in Maincy and has been a popular set location for many movies and TV shows over the years. You may even recognize it from the TV series Versailles. With its beautiful symmetry that was worked into the design of the castle, this is an architectural marvel that is worth seeing in person. The castle itself is surrounded by a moat and can only be reached by bridges, which is quite the sight to behold. The formal French gardens on the grounds were a source of inspiration for the grounds at Versailles and make for a beautiful place to explore.
If you are visiting the area during a major holiday, then there may even be some events planned at the castle. During Easter, the Vaux-le-Vicomte Castle puts on a huge Easter egg hunt in the gardens and, on every Saturday from May to October, the castle and gardens are lit up by 2000 candles – which is sure to be a sight that you'll never forget. As one of the few remaining castles that is entirely decorated with historically appropriate household items and furnishings, stepping into the Vaux-le-Vicomte Castle is like stepping back in time. Plan a visit to this remarkable landmark as one of your day trips from Paris.
Travel from Paris to Vaux-le-Vicomte
7. Day Trips from Paris: Drink Bubbly in the Champagne Wine Region
Champagne lovers rejoice and take a visit to this region that shares its name with the famous, bubbly wine. France is known for being one of the world-leaders for wine production and, with so many regions bearing testament to their winemaking abilities, it really is one of the best places in the world to visit if you consider yourself to be a wine fan. Make your way to the Champagne Region and take a tour to sample this famous drink, right in its birthplace.
This region has been making wine since the middle ages, and that activity has continued into today. Only wine that has been made in his region is allowed to bear the name "champagne," as similar wine made outside of this region is generally considered to be "sparkling wine." With a reputation for wine excellence, and framed by a stunningly beautiful landscape, the Champagne Region makes for a perfect day trip from Paris.
Travel from Paris to the Champagne Wine Region
The Champagne Region is located about 2 hours outside of Paris and can be reached by either the regional train or a high-speed train, though the high-speed option will cost more.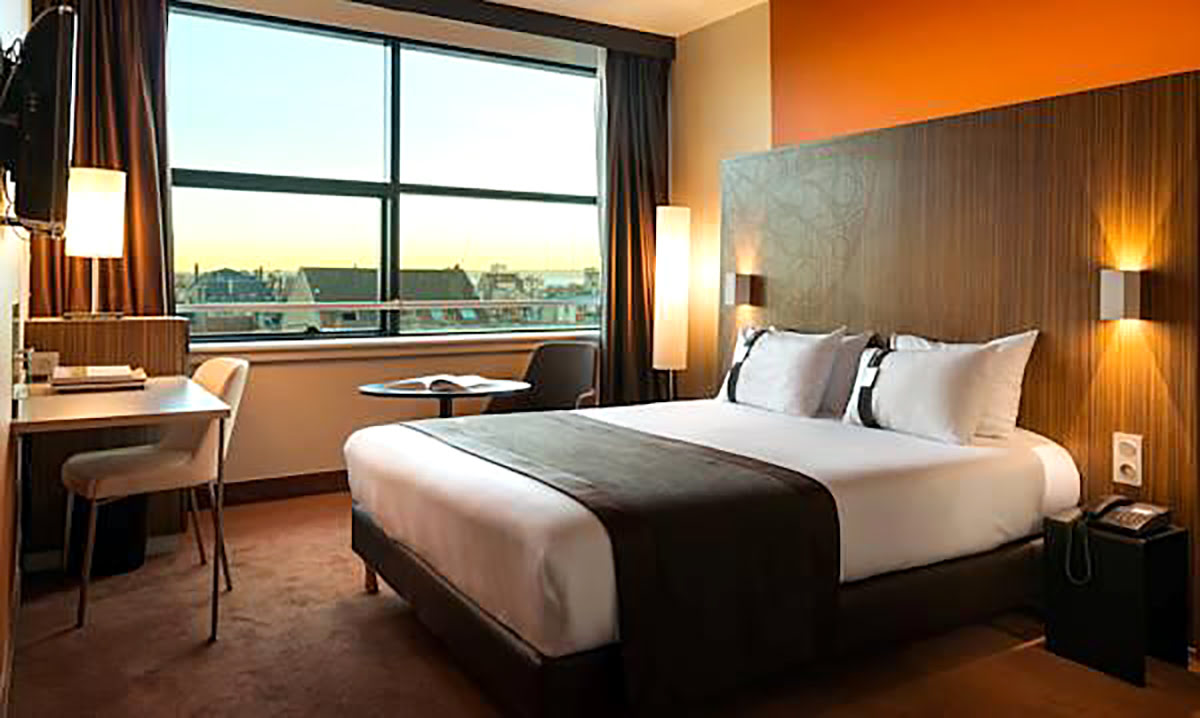 8. Day trips from Paris: WW II Memorials, Monet, & More in Normandy
Located in northern France, Normandy is a popular tourist destination for people who are interested in WW2 as it is the site of the D-Day landing (at Omaha Beach), but it is also a beautiful region that is known for its seafood, as well as it's beautiful cliffs.
Normandy is also where artist Claude Monet received much of his inspiration for his work from and his house still remains in Giverny today. Why not stop by and see the gorgeous landscape that inspired the famous Impressionist artist? Whether you're in the area to make a pilgrimage to either Mont Saint-Michel, Claude Monet's home, or to learn more about WWII history, there's plenty to do and see in this beautiful region – you may even find that you end up wanting to extend your stay beyond a day trip!
Travel from Paris to Normandy
The train ride from Paris to Normandy takes just over 2 hours for the fastest route, so plan for an early departure to maximize your time in the region.
Purchase a ticket for Bayeux and depart from the Gare Saint-Lazare station in Paris.
If you are looking to explore the area thoroughly, it might be a good idea to rent a car once you're in the region, as getting from place to place in the area can be a challenge with public transit.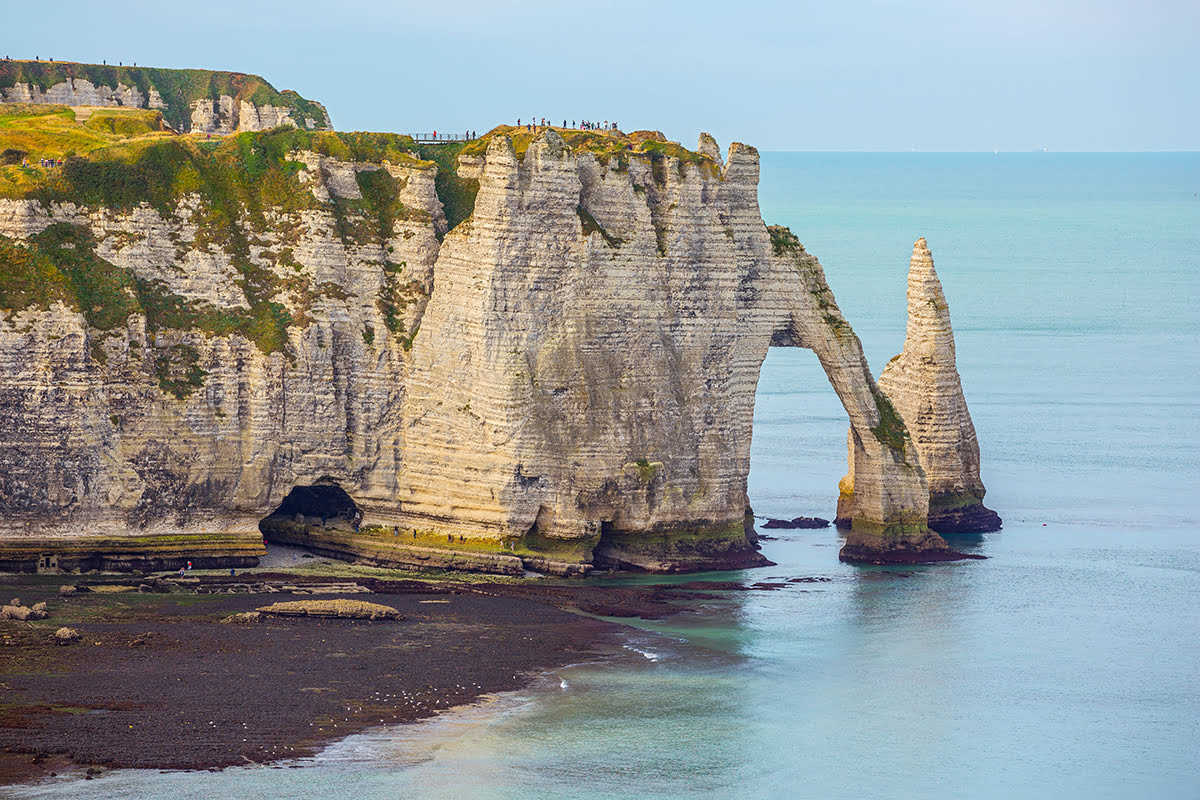 9. Day Trips from Paris: Head out to Étretat on the north coast of France
Another stunning location in Normandy is Étretat. Located along the north coast of France, Étretat is known for its gorgeous white cliffs and stunning rock formations.
People from all over the world travel to the region to see the Porte d'Aval arch and L'Aiguille rock formations and Chapelle Notre-Dame de la Garde, which boasts stunning views of the crystalline water – a must-see for any budding photographer. Normandy is a stunning area where history, culture, and nature combine, so be sure to add Étretat and the rest of Normandy to your to-do list in France.
Travel from Paris to Étretat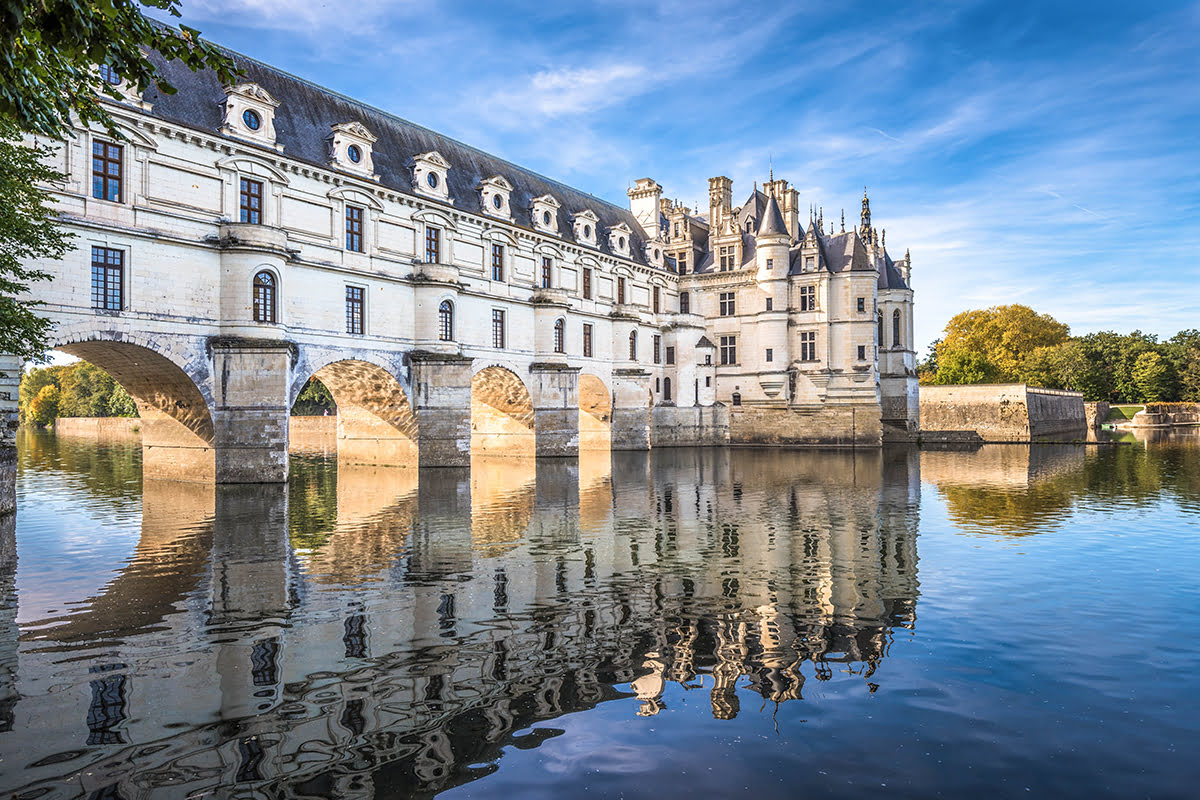 10. Paris day trips: Enjoy the wine and the view in the Loire Valley
The Loire Valley is one of the most beautiful regions in France and well worth a visit if you're looking for a great day trip from Paris. Located in central France, Loire Valley is about 132 miles away from Paris and is easily accessible by train.
Known for its stunning castles, beautiful towns, and gorgeous cathedrals; there's a reason that the French elite made this area their play place. In addition to the history, this region is also known for its delicious wine, so if you're at all a wino, a visit to the Loire Valley is a must. The Loire Valley is also a designated UNESCO World Heritage Site, and the largest World Heritage Site in France, so while you're in the area, why not choose from one of its famous wine chateaus and sample from what the France has to offer?
Travel from Paris to the Loire Valley
From the Gare Montparnasse, take the train to Tours in the Loire Valley and explore from there. The ride should take about an hour and a half.
You can also take the bus from Paris, but it will take much longer (just over 4 hours) and won't be very convenient if you're looking to explore the area in a day, as you will spend much of your time on the bus.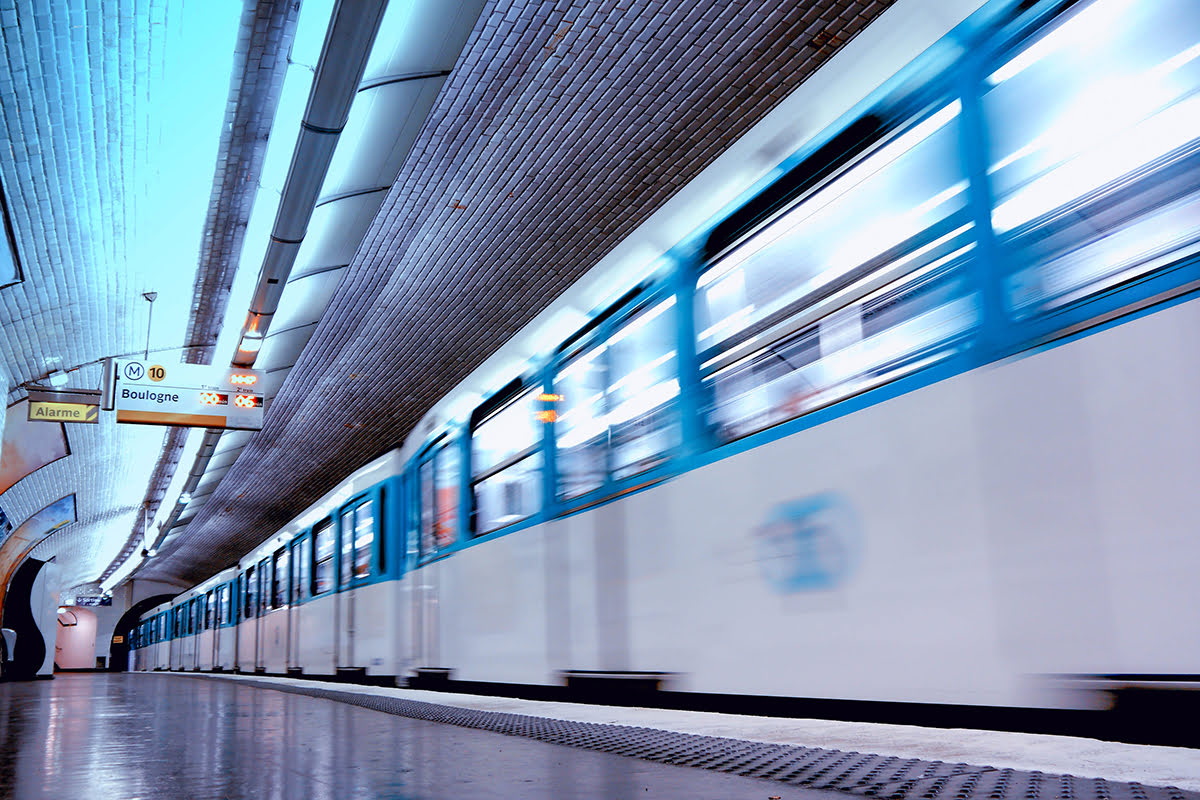 Available transportation options for day trips from Paris
While transportation in Paris can be most easily accomplished by using the Metro, your options for transportation will change during day trips outside of the city, though some locations can be reached in conjunction with a Metro and RER (regional train) combination. Get used to using the Metro in Paris and, once you decide to explore outside of the city, you will find that your experience with the Metro will help you get around outside of the city as well.
France is very well connected by train. Even in Paris, you may find yourself making use of the RER during your journeys, especially if you are making your way to Disneyland Paris or Versailles. These regional train lines open up the areas surrounding Paris wonderfully and make getting from one point to another easy.
Paris also has access to bullet trains. If you are looking to go a little further on your day trip, say to Normandy or beyond, then you may find yourself taking a high-speed rail train to these areas. Traveling at speeds in excess of 200 miles per hours, these trains can get you where you need to be as quick as possible. Though tickets for the high-speed trains are generally more expensive, the cost can be worth it if you're looking to take in as many sites as possible.
Hold on to your validated ticket! Don't lose your ticket stub once you enter the train (or Metro). On the RER trains and especially during longer trips, staff will generally make their way through the train cars as they are checking for validated tickets. If you don't have yours on you, you run the risk of getting a ticket! Put your train ticket somewhere safe and get ready to show it when staff comes by.
Thieves work on trains! Don't put your bags out of your sight, in fact, it's best to hold onto your things and don't carry any irreplaceable valuables with you during your excursions out. Pickpockets work in Paris on public transit and in the trains, so hold your things tight (or invest in some handy bags that have built-in locks) and don't let your bags out of your sight.
Taxis are available, but they will cost you! There are plenty of taxis available in Paris, but this option will cost you an arm and a leg if you're planning on relying on taking taxis to destinations outside of the city. Taxis are great for short distances in Paris, but if you are traveling further, then look into either the RER or a high-speed train as you will likely save some money.
Ridesharing is an option in Paris. If you are looking for a quick way to get to a station in the city, and don't want to take the Metro, then ridesharing is an option for you. Both Uber and Lyft, as well as other ridesharing services, operate in Paris, so if you need a quick way to get to the train station, consider using a ridesharing
Renting a car is also an option. While driving outside of Paris is relatively simple, driving in the city can be a nightmare. Paris is very busy with traffic and, with all the pedestrian-only areas, it can be a challenge to navigate. If you are planning on renting a car to visit the countryside, it can be a good idea to book your car rental somewhere just outside of the city limits so you can avoid Paris's nightmare traffic situation.
When in doubt, book a tour! Skip worrying about transportation altogether and book a tour. There are plenty of tours available to book in France, so choose the options that work best for your needs. These tours often work in food, as well as transportation, and guides, so you may find that you enjoy the experience more than going it alone.
Don't be afraid to ask your hotel for help! Your hotel is there to help. Sometimes, your concierge or guest services can even help you find an appropriate tour package, or make recommendations concerning transportation – so don't be afraid to ask!
Discover more apartments and hotels in Paris